Spring cleaning can also make things easier on a smartphone. But which software is ideal for deep cleaning? Because not every program manages to keep the furthest corners of the mobile device really clean.
We met with the Free and paid cleaner app for Android looked around. Because we want to find out which are the best cleaner apps for Android and whether the paid versions are superior to the free versions. A good Android cleaner is more than a conventional mobile phone cleaner, because it is also about system optimization. Let's start with our Android Cleaner Test!
Content
What are Android Cleaner Apps?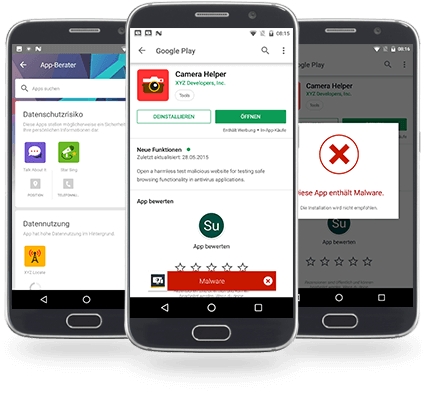 Android cleaner apps are software programs that work for a in-depth system optimization to care. Good Android cleaners look for slowing junk files, useless placeholders in the app cache, unused applications and more. The best Android cleaners sort all the garbage and find forgotten files that slow down the system performance of the smartphone. Most smartphones are now equipped with a sufficient amount of storage space, but this storage space fills up with junk data just as quickly.
Not only does the operating system take up some storage space, the permanently integrated manufacturer apps also take up space for personal files and more. If there are then regular system upgrades, things can get confusing. To the system performance Keep your smartphone in order from time to time to keep it as good as possible.
Integrated good Android cleaners are mostly
not part of the basic equipment
. Accordingly, it is important to look around for a cell phone cleaner yourself. With the help of this mobile phone cleaner, the smartphone will soon be fit again, even if you have no idea of ​​the internal processes yourself. Because good programs for them
Systemoptimierung
do all the work on their own.
advantages
The use of Android cleaner apps is necessary. If we take a look at how these helper apps work, it quickly becomes clear why:
The cleaners scan the Storage space of the entire smartphone. Deep down, the program searches for duplicate images, unused apps and junk data.
The virtual cleaner creates space for new things. A really important side effect of the whole story is that Clear cache, junk files and more, including one or the other personal trace disappear from the smartphone. If you are concerned about your digital fingerprint, Android Cleaner should be considered necessary.
Really powerful versions even make it Optimize battery performance and to set the device to be energy-saving. Battery problems should be a thing of the past with regular use of this software. With a good tool, various battery values ​​can be read: temperature, load, voltage and more.
The challenges
Despite all the advantages, smartphone cleaners should be used with caution:
Care should be taken especially when cleaning up the cache. Because that Delete required files can even slow down the smartphone and let data usage skyrocket. Ultimately, the smartphone then has to download all files that were previously idle in the cache so that they do not have to be reloaded again and again.
Another myth is that memory (RAM) should be as empty as possible. It is precisely this part of the device memory on Android that is designed in such a way that there is a lot going on by default. The system is also designed in such a way that the main memory kicks out the apps that are no longer needed as soon as there is no longer enough storage space available. The automatic memory management is quite handy. Using poor quality cleaning software can potentially important background processes ended become. This can make the mobile device much slower.
There are certainly rumors that one or the other software is the system overloaded with advertisements and thus slows down the operating system. At the same time, some providers are suspected of spying on user data. This is of course not in the interests of smartphone owners.
Furthermore, there are more and more cleaner apps that offer extremely questionable applications and assistance. You may be hiding behind these applications Claims programs. You should therefore exercise the utmost caution when it comes to choosing the right program. And that's exactly why we're now looking at the offers.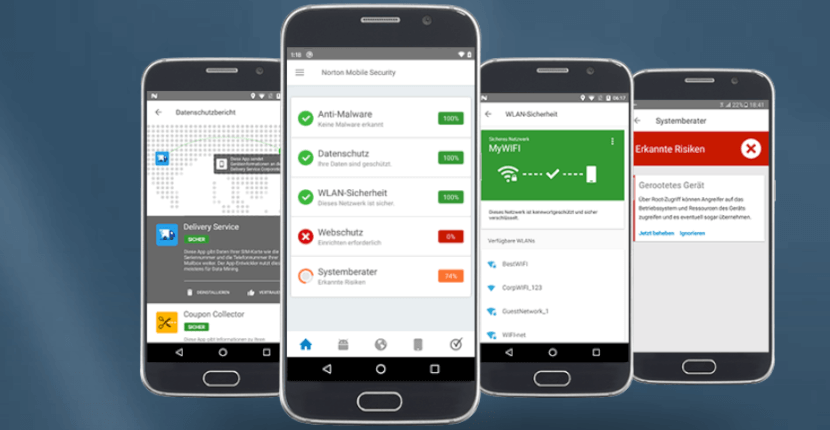 Android cleaner apps: free, paid, with ads or without ads?
Android Cleaner are free in the App Store to find. But how functional are Android Cleaner's in the free version? The Android cleaner apps, which can be obtained completely free of charge, usually offer less good service than the paid representatives. After all, the motto also applies here "With free applications you pay with your data". So if you don't want to be spied on, you should refrain from using Android Cleaner in free mode.
But there is another good reason not to use the free version:
Because mostly there is here much less power than the providers promise. The Cool the CPU processor? Some free cleaners promise that. But such a program certainly does not have the capacity to cool the CPU processor. Especially with the free versions, you should look very carefully to see whether the operators are pushing to use them with excessive performance.
It also applies to the Advertising to pay attention. Why choose an Android cleaner without ads? Because the ad-intensive versions tend to slow down the internal memory with unnecessary ads. The disadvantage of the Android Cleaner without ads is that they are usually not available for free. So if you want to rely on a reliable cleaning service, you have to reckon with costs for an Android cleaner without advertising.
You should also pay attention to a cleaner Android app auf Deutsch to catch. Because sometimes complex processes and important decisions can come up here. If you choose a cleaner Android app in German, you at least have the option of sorting out the basic processes better. Most major providers offer mainly English-language versions, but here and there there is also a Cleaner Android app in German.
The three most popular digital cleaners
If you want to be on the safe side, you should stick to tried and tested cleaner apps. The respective products are from the well-known manufacturers Norton , Avast and also AVG most popular:
Norton mobile security

Norton Mobile Security has some useful features that other cleaner apps miss out on. The small investment is definitely worthwhile here. It is also particularly positive that the Norton Mobile Security app is available in German.
The cleaner does Online threats off, protects personal data, makes functions more effective and tidies up properly.
The Norton Mobile Security warns of outdated functions, apps and systems.
Furthermore, this software takes the necessary measures to Protection against security holes. This means that cyber criminals have less access space to gain control over personal data.
That is also part of the range of services offered by Norton Mobile Security Blocking Ad Tracking. The app blocks unwanted tracking technologies so that other companies have no chance to track the activities of smartphone users on the internet.
Norton Mobile Security also helps Avoid fraudulent and malicious websites. To do this, the application uses advanced scanning technology to find unsecure WiFi networks. Cyber ​​criminals therefore do not have a good chance of gaining control over the files on the mobile device.
It is important to know that you are deleting sensitive data always manually agree. So there is no risk of losing files that are still needed.
Avast Cleanup for Android

Another alternative with a well-known name: Avast Cleanup. The cleaning app from Avast is specially designed for Android and promises a comprehensive purification of the system. This cleaner app is also available in German.
Here the user expects a very tidy design. All functions can be accessed easily and without problems and are easy to understand even for first-time users. In addition to a complete memory overview including the display of superfluous or slowing data, the Cleaner App from Avast also detects the cache of apps that are no longer needed or used. With a simple click on Analyze the app starts its work, the deletion is in the hands of the user.
In addition, Avast's Android Cleaner app removes duplicate photos, optimizes photo formats and purifies the entire photo library in general.
The cleaner app also offers settings for performance and battery, so apps running in the background can be switched to sleep mode or telephone functions can be switched off selectively to increase the battery life.
Avast advertises with up to 12GB of free space, 20% better performance and up to 60% longer battery life. The app will also never delete files, photos or other applications by itself. The final deletion always lies in the hand of the user. With Avast Cleanup, you don't run the risk of suddenly deleting important data that you actually needed.
AVG Cleaner Android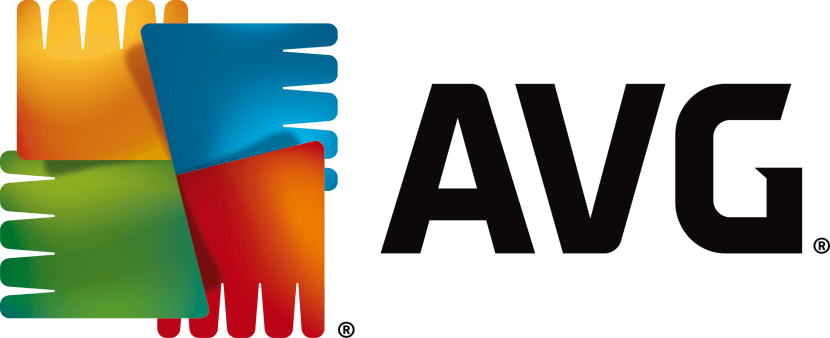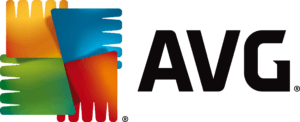 Now let's take a look at the next paid rep: AVG Cleaner Android. You can test this cleaner app for 30 days free of charge and then opt for the paid pro version. The AVG Cleaner Android app is also available in German.
Here users can expect a high usability. To use the digital cleaner, all you have to do is click on "analyze" and you can start looking for garbage data, battery-eating applications and more. The AVG Cleaner Android app finds photos of poor quality, deletes duplicates and reliably cleans up the gallery. Here you can help the program to differentiate between unnecessary and useful files. The app gets to know the preferences of smartphone users and can increasingly make decisions autonomously.
The AVG Cleaner also removes the Android app hidden junk data, call flows, giant files and unused apps. This extends the battery life.
The AVG Cleaner Android app also takes care of resource-guzzling applicationsthat affect battery performance, use storage space, and negatively affect data consumption.
It is also worth noting that the smartphone users here always a say to have. Before deleting files or apps, you always have the option of deciding not to delete them. So you don't have to worry that important files or apps will accidentally disappear from your smartphone.
The conclusion to the Android cleaner apps
We learned a lot about these programs in our Android Cleaner test. The important thing is that you are does not rely on the free Android cleaner apps, but rather looks around at the paid candidates. Because anyone who cannot achieve financial compensation here is putting their own data on the smartphone at risk.
Fraudulent systems can hide behind the free programs Spy on data and slow down the smartphone considerably by deleting files that are still needed.
Since the general goal of using the virtual cleaner is to make the smartphone safer and more powerful, you should rely on the paid versions. Our unreserved recommendation starts at this point Norton Mobile Security.
Best cleaner app for Android

Excellent provider: Known and loved worldwide for internet security
High recognition rate: Warns of outdated functions, apps, systems & ad tracking
Protection against security holes: Minimizes access space for cyber criminals