There are probably programs on your computer that you did not install yourself. And even worse: you don't even know what programs they are. And they may even have been spying on you for weeks or months! Yes, there is a good chance that you have spyware installed on your PC. spyware is a collective term for software that transmits your data to the manufacturer or third parties - albeit without your consent - or uses this data to place and show you various advertisements. No question about it, spyware is a major evil and needs to be found and deleted. There are anti-spyware programs for this.
But what exactly is spyware (and what isn't)? How can you find malicious spyware on your computer and remove it easily and smoothly? Which anti-spyware programs are there and how do they work? This post will cover everything you need to know about spyware, anti-spyware, and spyware removal. And we have for you the best anti-spyware in the test and comparison.
Contents
Best anti-spyware provider

First class anti-spyware function: Protection against malware, phishing & spyware
Multiple scan options: Fast, directory, custom scans
Extremely high recognition rate: up to 100% for spyware and malware
What is spyware? Unwanted software on your computer
Anyone who installs freeware programs on their computer, downloads software from dubious websites or without them Anti-virus software or firewall surfs, there is a very high probability that he has programs on his computer that he doesn't even know about.
Programs that are without his knowledge installed together with freeware, for example, or was automatically executed when opening a dubious website. Such software programs are commonly referred to as spyware.
Spyware is a term made up of the words "spy" and software. This is understood to mean software that has been used without the knowledge of the user Data transmitted to the manufacturer or third parties or this data is used to display advertisements and offers. This software can be installed on desktop devices, but also tablets or smartphones.
What types of spyware are there?
There are several types of spyware; they range from little to extremely dangerous. Overall, you have to distinguish between adware, surveillance spyware and keyloggers.
Adware, a compound term from "advertising" and "software", describes software and programs that nestle on the PC and show the user various types of advertisements. Often the start page of the browser is changed, a system bar is added to the browser or an advertising popup opens every few minutes. However, adware can also appear in the form of advertising banners on smartphone apps.
Surveillance spyware is particularly dangerous because it is used by hackers to monitor and record all your activities on the PC. For example, your passwords, login details or credit card information can be recorded and transmitted to hackers.
Keylogger are small programs that nestle in the system execution and henceforth record all your keystrokes and transmit them to third parties. So other people will know what you've entered. In particular, your secret passwords, login data, online banking and credit card information can be stolen.

How spyware gets on your PC
Many users are surprised that unwanted software and programs can lodge on their PC. This usually occurs via one of three possible processes:
| Method | What exactly is happening |
| --- | --- |
| Download add-on | Most spyware is installed on the system in combination with the installation of freeware. Some software manufacturers pair their download with spyware because this is how they finance themselves. Often times during the installation process it is pointed out briefly and without further details, the installation of the spyware is checked by default, clicked on too quickly and it is easy to overlook this. The program can either be uninstalled using the Control Panel or removed using the Anti-Spyware. |
| Add-on without notice | In cheeky cases the spyware is simply installed on the system with the freeware without notice, there is no indication at all. The spyware may even be a program function of the freeware software that you have just installed. |
| Browser execution | Another possibility is the (automatic) execution of an application when surfing on a dubious website. You may want to download a song or a PDF file, but they will offer you an exe file. If you click quickly, the installation may already have been carried out. |
Spyware protection options
There are two types of anti-spyware solutions:
First there are those that are part of a comprehensive anti-virus solution or even one Complete internet security solution are. There are the well-known providers Avira, AVG, Norton Symantec, McAfee, Total AV or Bitdefender. This software offers essential protection for all Internet traffic and should not be missing on any computer.
The second type of anti-spyware solutions are Stand-alone spyware scannerwhich are specially tailored to detect spyware and adware on the computer. While such a solution is cheaper, it does not offer the full protection of anti-virus software and can also prove to be incompatible with such software. It can happen that stand-alone anti-spyware crashes with an error message when performing a scan because the anti-virus solution is currently trying to access the same resource.
How to use anti-spyware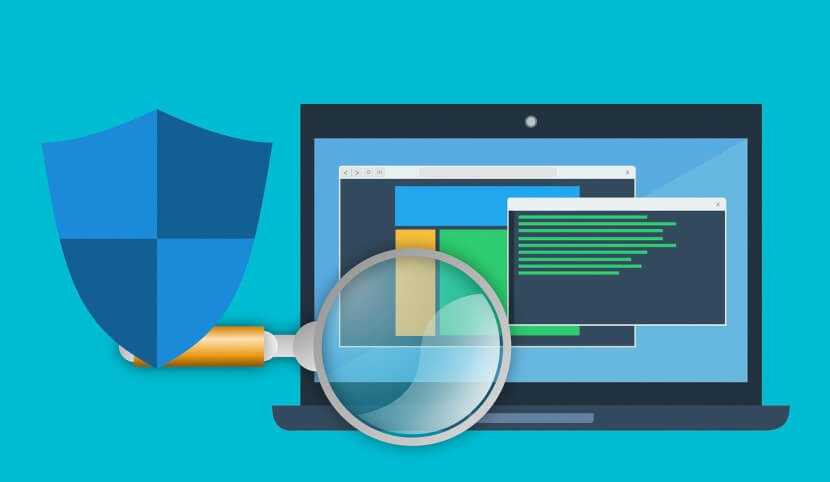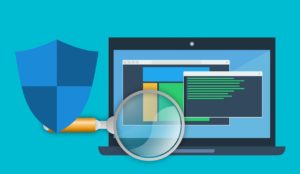 Regardless of the type of anti-spyware you have, the operation is similar. Spyware protection works according to the principle "Scan, discover, remove". Anti-spyware software offers you several scan options that scan certain directories, drives or the control panel for spyware entries.
Step 1: Start the software and you can select a desired scan option ("Scan").
Step 2: Then the scan usually takes a few minutes (a system scan might even take an hour), and then a list of the spyware found is displayed ("detection").
Step 3: You now have the option of either deleting these entries or files, placing them in quarantine ("Remove"), or refraining from deleting them or simply ignoring them (the latter is of course not recommended).
In most cases, deletion is suitable, but with system entries or registry files, problems with the system stability can occur in some cases, so that a quarantine may be the better and safer course of action. In quarantine, the file or the registry entry can no longer cause damage.
Criteria for Selecting Anti-Spyware Software
When choosing a suitable anti-spyware, you should pay particular attention to the following criteria and properties:
detection rate
Scan options
Real-time protection
System load
Speed
Installation
Customer service
Price-Performance Ratio
detection rate
The topmost criterion is the ability Detect existing spyware on the PC. Only in this way can it be rendered harmless and removed. Unfortunately, not every program recognizes every danger, which is to be understood as a security risk. That is why the recognition rate is checked in all major test reports.
Scan options
A check of the entire PC for spyware, ie a "system scan", can be very time-consuming and slow down the PC significantly while it is being carried out. You may also want to scan just a disk or specific directories for spyware. The best anti-spyware is there for you multiple scanning options: from an all-encompassing system scan to a superficial speed scan or a user-defined scan, where you can determine the drive to be checked yourself. The more flexible the setting options are, the better.
Real-time protection
Anti-spyware, similar to an anti-virus program, should monitor the current data traffic with the Internet as well as executed files for spyware dangers and these automatically block and make you aware of it. While the regular scan provides peace of mind, after the initial cleaning after installation, no spyware should find its way into your system. Unfortunately, most stand-alone solutions do not offer this function.
System load
An anti-spyware solution should always run in the background in order to be able to detect and resolve real-time threats; regular scans should also be carried out. This puts a heavy load on the PC's system and primarily slows it down, and the parallel execution of other programs is restricted because the main memory has little capacity. Anti-spyware should be used so that the system performance is impaired as little as possible lean and resource-saving act.
Speed
Not the top criterion, but still an advantage, is an anti-spyware that does not take too long for thorough scans to use the main memory not burdened for long at a hunt.
Installation
Not the top priority, but ideally it can be an anti-spyware without installation to avoid filling up the system registry any further.
Customer service
Of course there may be questions, so it would be handy if you had one German-speaking customer service can easily be reached by phone or chat. Pay attention to the language and contact channels of customer support.
Price-Performance Ratio
Of course, the price is also a criterion that you should keep in mind. Free anti-spyware is available unfortunately not a cheap alternativebecause important functions are missing and real-time protection is usually not offered. Compare the functions and services offered against the costs in order to come to a good judgment.
The best anti-spyware at a glance
Norton AntiVirus Plus
Kaspersky Anti-Virus
McAfee AntiVirus Plus
Avira Antivirus Pro
Malwarebytes
detection rate
100%
100%
97,8%
99,5%
96,2%
Anti-Spyware
√
√
√
√
√
Anti-Malware
√
√
√
√
x
Phishing protection
√
√
√
√
x
Auto removal
√
√
x
x
x
Quick Scan
√
√
√
√
√
System scan
√
√
√
√
User-defined scan
√
√
√
√
√
Directory scan
√
√
x
√
√
System load
medium
low
medium
low
low
Speed
hoch
hoch
medium
medium
medium
Customer Support
EN/DE
Telephone & live chat
EN/DE
Email & phone
EN/DE
Email & phone
EN/DE
Email & phone
EN
Form
The Best Anti-Spyware in Detail
Below are the best anti-spyware solutions with detailed descriptions of their features and performance.
TotalAV Antivirus

In our opinion, the best package is offered by Total AV. In addition to the anti-spyware program, Total AV's offer also includes anti-malewar protection, anti-adware protection, anti-ransomeware, extended protection against harmful websites and other measures to fully cover the protection of digital life.
The scan for malicious code and spyware runs permanently in the background and is blocked and reported if necessary. In addition to Windows, Total AV's software is also available for the Apple operating system as well as smartphones and tablets and can thus protect all family members in the entire home network regardless of the device used!
Real-time protection for the entire network: Maximum protection on every device is permanently guaranteed. Daily updates and an outstanding detection rate ensure the best protection against spy software.
Not only spyware is detected and eliminated with the help of your own VPNYou can also surf anonymously in the future.
The Customer Support is available via email and live chat, as well as a comprehensive FAQ area.
Conclusion: A great security solution that offers much more than full spyware protection. It meets all requirements and offers a wide range of functions with real-time protection, only the system performance could be leaner.
Price: € 34,99 / year for 1 device
Norton AntiVirus Plus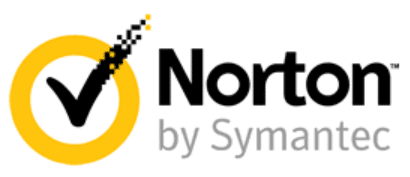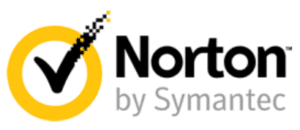 Norton AntiVirus Plus is one great all-round solution with first-class anti-spyware function. The anti-spyware program offers protection against malware, phishing attacks and all kinds of spyware. Several scan options are available, in addition to a quick scan and a directory scan, user-defined scans of individual data carriers or drives can also be performed.
As the complete security solution for Windows, the software can also protect e-mail, browsers and the entire network. The program can be installed on Windows or Mac, loads the system only moderately when running, but quite heavily during the scan.
Particularly practical: pests are detected as soon as automatically removed. The system is monitored in real time and permanently scanned for possible spyware, so that maximum protection is guaranteed. The browser cleaner effectively cleans stored cookies from the system. The function of having scans carried out at defined times is unique.
The product impresses with a 100% recognition rate in spyware and malware in the tests of AV-Test and AV-Comparatives.
If you have any questions, the Customer Support in German via live chat, telephone or in the forum.
Conclusion: A great security solution that offers much more than full spyware protection. It meets all requirements and offers a wide range of functions with real-time protection, only the system performance could be leaner.
Price: € 34,99 / year for 1 device
Kaspersky Anti-Virus

Kaspersky Anti-Virus is one too complete solution for Windows with an integrated anti-spyware module. In addition to spyware, users are also protected against malware and phishing; you can scan directories, data carriers, the entire system or according to your own settings. Kaspersky scores in the industry leaders Tests impressive 100% detection rate for spyware and malware.
E-mail inboxes and the network are also protected, Real-time protection and automatic pest removal are provided.
The quick scan and even the system scan put a strain on performance only minimal. USB devices are automatically scanned, detected spyware can be moved to a quarantine folder, and scans at certain times of the day are also possible.
Conclusion: Kaspersky Anti-Virus is top-notch anti-spyware and more. The program offers good protection, minimal system load and flexible settings. Customer service can be reached via email, live chat, and phone. We have nothing to complain about.
Price: € 29,95 / year for 1 device
McAfee AntiVirus Plus


Anti-Virus veteran McAfee offers McAfee Anti Virus Plus Total solution for Windows with anti-spyware, anti-malware and anti-phishing, spam is also filtered. You can choose between quick scan, system scan or user-defined scan; unfortunately, individual ratios cannot be selected. When it comes to detection rate, McAfee is not among the very best, with 97,8% recognition rate some dangers were overlooked.
You are also protected by the anti-spyware in the e-mail client and web browser, and real-time monitoring is always active, malware must be removed manually on request, and moving to a quarantine folder is an alternative. Of the Functionality is very good, but unfortunately this program puts a lot of strain on the main memory.
The software as well as the Customer Support are available in German, the latter can be reached via live chat, email or even phone.
Conclusion: The titan of security veterans is somewhat inferior to Norton and Kaspersky when it comes to anti-spyware. Acceptable range of functions and first-class recognition rate, but system brakes with automatic cleaning function. Priced at the most expensive.
Price: € 44,95 / year for up to 5 devices
Avira Antivirus Pro


With Avira Antivirus Pro is also a German manufacturer among the best anti-spyware solutions. In addition to spyware, the comprehensive package also protects against malware, phishing attacks, keyloggers and viruses. Unfortunately, scanning is only possible at the directory or system level; the data traffic in the browser and e-mail client is monitored in real time for spyware and other threats.
In the widely acclaimed test of AV-Test could Avira 99,5% recognition rate show a top value. System performance is only moderately impaired; files found must be deleted manually or moved to quarantine. The browser cleaner deletes cookies and browser history with a click of the mouse.
If you have any questions, the German Customer Support be contacted quickly via email, live chat or phone.
Conclusion: The German anti-virus expert Avira offers a good anti-spyware solution that detects dangers effectively and removes them with a click of the mouse, the system continues to run quickly. We'd like more scan modes and automatic pest control.
Price: € 47,40 / year for 1 device
Malwarebytes


This tool is a Stand-alone solution and is one of the well-known anti-spyware experts, the premium version also protects against ransomware. The scan options are very extensive, so directories, drives, the entire system or user-defined can be scanned. AV-Test found a relatively low detection rate of 96,2%.
In the premium version, the software can also protect against spyware in real time; the browser cleaner deletes cookies and browser history. The System performance is top notch, the scanning speed is high, the system is hardly loaded. The free stand-alone can be run alongside an anti-virus solution.
The Customer Support can only be reached in English and only via the online form, even if a detailed help center should answer most of the questions.
Conclusion: Malwarebytes presents its solution as a kind of full anti-virus, but it is not. The software does not recognize all spyware threats and lags behind the competition. We can maximally recommend it as free anti-spyware to use alongside effective anti-virus.
Price: free (Basic), 39,95 € / year (Premium)
Conclusion
Spyware is one annoying threat our time. Regardless of whether it "only" slows down the system performance and internet connection or even records sensitive data and payment information and transmits it to third parties: it should be recognized on the PC and effectively removed. Anti-spyware programs like the one presented here are the right solution for this.
There are also stand-alone programs that are a little cheaper, but they won't go far enough for most users. It is certainly best to create one comprehensive anti-virus or internet security solution which monitors the entire PC and the data traffic with the Internet sustainably and in real time.
Best anti-spyware provider

First class anti-spyware function: Protection against malware, phishing & spyware
Multiple scan options: Fast, directory, custom scans
Extremely high recognition rate: up to 100% for spyware and malware