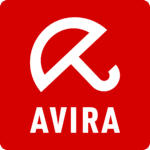 Avira is a very popular antivirus that protects users online and offline. However, Avira struggled with its reputation for some time. Many users saw Avira as a scam - and are still convinced of it today. The antivirus is far from a scam, however. In our test, we put Avira through its paces and can say with certainty that the antivirus is quite with the giants like TotalAV can keep up.
Avira Antivirus offers solid protection with numerous functions and is especially suitable for beginners. The antivirus is also available in a free version. We have therefore taken a closer look at this protection and will answer the following questions: How good is the virus protection? What additional functions does Avira offer? How easy is Avira to install and use? And is it worth buying the premium versions? Let's find out!
Content
Avira Antivirus
A solid antivirus with additional functions!
Provider Website

Strong virus scannerAdware, spyware & Co. don't stand a chance
Real-time protection: 24/7 protection for your device
Device maintenance: Delete files, increase your RAM and get more storage space
Absolute security: Surf anonymously and safely thanks to your own VPN
What is Avira?
Avira is one Antivirus softwarethat has not had it easy in recent years. Often the software came pre-installed on computers. This did not cause much joy, especially among PC users, as the antivirus is sometimes equipped with a lot of advertising. However, Avira has learned from past mistakes and improved its virus protection. In addition, Avira now also offers features for privacy and anonymity. A VPN is even included in the free version. If you want to read more about VPN and internet anonymity, you can here. do.
Free vs. Chargeable
Avira Free is a free version of the antivirus, which already offers solid protection in real time against viruses and malware of all kinds. In our test in particular, we were able to discover all types of malware with the free version. Thanks to the large database and the powerful virus scanner, Avira Free offers everything you need for basic protection for your computer. In the free version
The free variant scores above all with the following properties:
Very good virus scanner

Avira Free adapts to your digital needs and protects you and your data from all possible threats from the Internet. And that in real time! The virus scanner delivers a strong performance and was able to convince us in our test.

Very large database and regular updates
Thanks to the large virus database, malware etc. have no chance of getting onto your device.

(Limited) VPN
Thanks to the built-in VPN, you have the option of protecting yourself on the Internet. With the help of the VPN, the IP address is anonymized so that you can surf undisturbed without leaving any traces.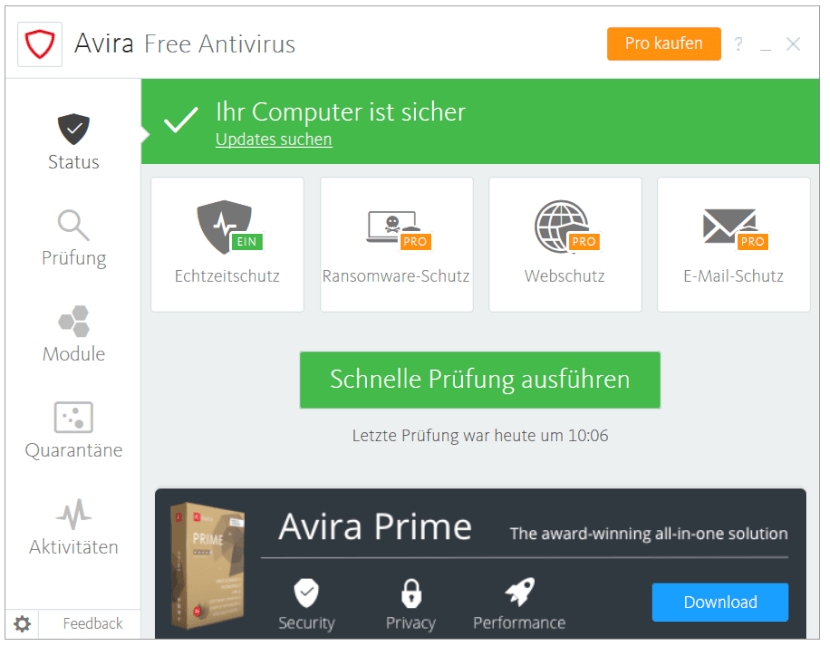 Of course, the free version only has limited functions. Even if Avira Free is already a very good virus protection, apart from the scanner, the updates and the limited VPN there are no other features. This is precisely why it is worth taking a look at the paid versions.
This is missing from Avira Free:
No protection with ransomware
Limited functions which are visible in the user interface but cannot be clicked (and if you click on them, you get annoying advertisements)
No web protection
No protection against phishing Webseiten
No protection for e-mail attachments
Hardly any extra features
In short: The free version is ideal for testing the virus scanner. However, if you want to completely protect your device or network, you should fall back on the premium versions.
Avira Antivirus - The packages
As I said, Avira Antivirus not only offers its antivirus as a free version, but also in two premium versions. If you need a good virus scanner with additional functions, you should definitely opt for one of the paid options. There are two versions:

Avira Internet Security for Windows
The premium protection package from Avira offers all-round protection for a Windows device. So if you only have one computer that you want to protect, you can be content with this package. The following features are included in this version:
Blocks malware and infected sites
As soon as you come across fake sites, Avira will automatically block them.
Password manager
Thanks to this feature, you can have strong and unique passwords created for you in no time.
Very good firewall
Thanks to the built-in firewall, your entire home network can also be checked for security gaps. In addition, there are numerous setting options that allow you to set the firewall according to your wishes. It's up to you which connections come in or out and which ports stay open or closed
Automatic driver updates
Thanks to this feature, you can automatically update your programs and drivers on your computer - with just one click. So you no longer need to worry about whether your software is still up to date. Avira will do it for you.
Warnings
If your online accounts are compromised, Avira will automatically warn you about it.
Real-time protection, web protection and ransomware protection
In its premium version, Avira already offers excellent protection against ransomware.
However, Internet Security also has the following Disadvantages:
No customer support
No TuneUp tools
Limited VPN
Protection for only 1 device
No mobile support
So if you would like to optimize your device and protect your smartphone or tablet at the same time, you should use Avira Prime.
Avira Prime
This version includes all the functions of Internet Security and more. Especially if you don't want to do without tuning tools, this package is worth purchasing. It must also be said that in this version you can protect up to 5 devices at the same time. So if you have more than just a Windows PC at home, Avira Prime is the right choice.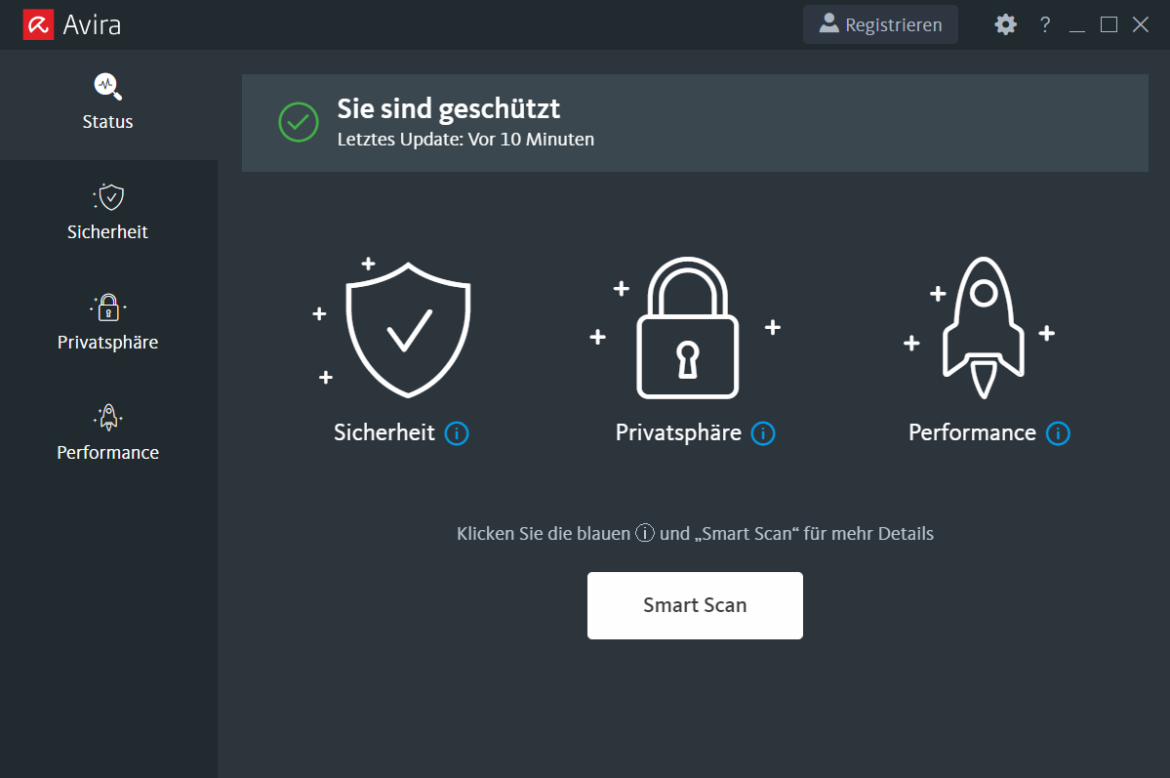 Advantages this package:
All the features of the Internet Security Suite
VPN with unlimited data volume
Especially if you value privacy and anonymity on the Internet, you should use this version. Because only here you get unlimited data volume and unlimited data traffic with the VPN.
40 premium optimization tools
If you want to make your devices more efficient, the tuning tools of this version are worthwhile. So you can remove garbage data, delete cache files and make your device faster.
Premium apps for Android and iOS
Only in this version you can protect your smartphone and tablet.
VIP customer support
Prices
Avira offers three packages with the following prices:


The prices for Avira Prime increase according to how many devices you ultimately want to protect. You can protect up to 25 devices with one license. In addition, Avira offers the option of both paid packages monthly to pay.
compatibility
Mac: Current version of macOS
Android: From Android 4.1 (Jelly Bean) - only in Avira Prime!
Phone: iOS 10.3 or higher - only in Avira Prime!
Performance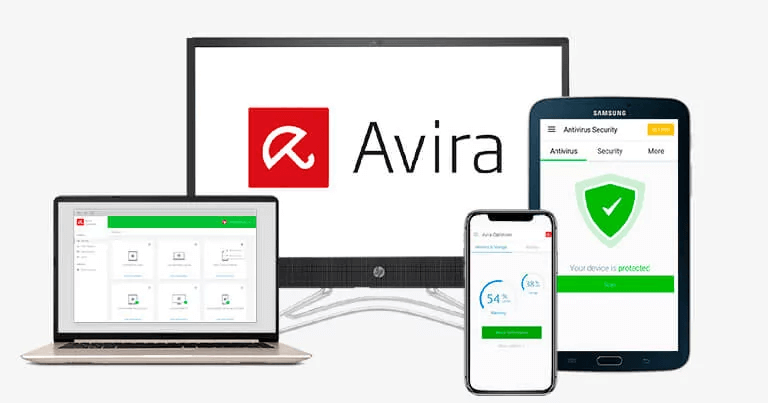 In our test, Avira was able to score in every respect. Even the free version offers a strong virus scanner with real-time protection. However, if you want premium features, we recommend you Avira Prime to take a close look at.
However, we have that as positive felt:

Strong virus scanner
The virus scanner was able to correctly recognize all phishing websites and removed malware we had placed without any problems. The large virus database also ensures that you are protected from the latest threats.
Real-time protection and password generator
If you need a strong, unique password, you can easily create it with Avira. An absolute plus, because nowadays you need complicated passwords for every website.
VPN included
The VPN is unlimited in Prime. The Windows version could catch up here, because a VPN is definitely important. With Avira Prime, however, the VPN is unlimited - streaming and anonymous surfing are guaranteed.
Over 40 optimization tools
Simple user interface
The program is quite easy to install and use. You don't have to search long for further configuration settings.
Refund warranty
There is a 30-day money-back guarantee for the premium packages
Speed ​​during a scan
The computer continues to run normally during a virus scan. The internet speed wasn't slow.
Virus scanner speed
The virus scanner's performance is definitely not the best. During one Rapid tests took AVG around 13 minutes, For one Complete scan of our computer took us just under 1 hour. That is still within the scope.
We have that as negative felt:
Protection for mobile devices only with Avira Prime
Neither the free virus scanner nor the Internet security offer protection for your mobile devices.
Price-performance ratio
Avira Prime is an all-in-one package that contains a lot of functions, but the price of € 99,99 is very high. This only applies if you want to protect up to 5 devices. The price increases if you want to protect up to 25 devices.
customer Support
There is nothing wrong with customer support - provided you buy one of the premium versions. Then you get a VIP customer support. In any case, in the free and paid version you have the option of contacting support via e-mail. Avira also offers a support website with a fairly comprehensive knowledgebase. However, you can reach support for certain questions - the response time is only mediocre. In our test, we had to wait 3 days before we received a detailed answer.
Summary
Avira does not have the best reputation there is in the antivirus market. In our test, however, we found that Avira has done bravely. With the strong antivirus scanner and the numerous tools that are available in the paid versions, Avira can definitely compete with the market giants. Avira Free is also a solid scanner, but hardly offers any additional functions. As for the protection, we can rightly say that it is very solid and very good. All in all, good virus protection.
AviraTotal Protrection test report & experience 2020
All in all, a solid virus scanner that is ideal for Windows users. What we also liked is that you can buy the antivirus protection per month - you don't have to commit yourself for at least a year.
Protection against ransomware
7
Advantages
Very good virus scanner
Real-time protection
Great premium features
User friendly interface
Free version available
Disadvantages
Mediocre price-performance ratio
Mediocre customer support
Annoying ads in the free version