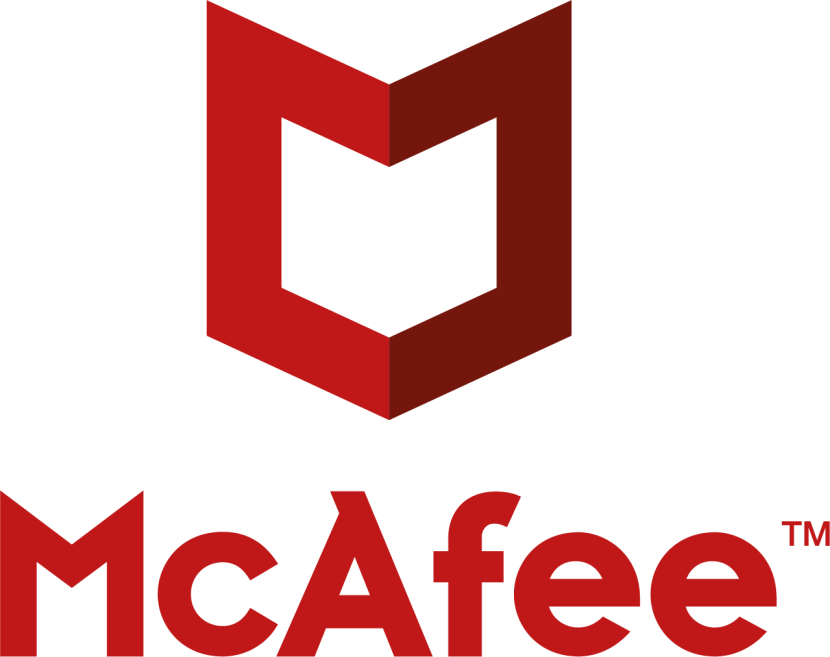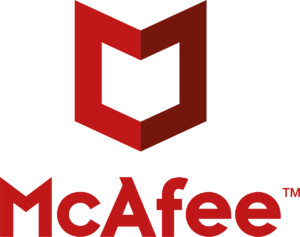 The best antivirus programs offer a large number of extra features. It starts with the basic products, which offer basic protection. Many providers offer more tools when switching to larger packages. You always have the choice between different packages or subscriptions.
McAfee makes it easy for itself. For example, while TotalAV offers a choice of three packages, McAfee has one package: Total Protection. Their entire product range is built around this package. This package should be an all-round protection for all devices, which contains a firewall, a spam and phishing filter, a password manager and a file encryption. At first glance, this sounds very good, after all, you don't have to choose between several packages. Basically everything you need has been included in one suite.
And while McAfee only offers one package, there is still a catch: This package comes in three different versions. Depending on how many devices you want to protect with it or which functions you would like to have in addition. So, in principle, it's not very different from other antivirus programs. It just seems like that at first glance. That is a point that could be viewed as relatively critical.
In this review, we will address the following questions: How good is the virus protection from McAfee? What can the package and what functions included? What about the performance and compatibility? How much kostet the McAfee Total Protection? And especially: What alternative is there? Let's take a closer look at the antivirus.
Contents
No time? It's the better alternative to McAfee
No time?
The best virus scanner - try it risk-free for 30 days!
Provider Website

Protection against malware:Adware, spyware & Co. don't stand a chance
Real-time protection: 24/7 protection for your device
Device maintenance: Delete files, increase your RAM and get more storage space
Absolute security: Surf anonymously and safely thanks to your own VPN
What is McAfee?
McAfee was founded in 1989 and has made a name for itself in the PC world. While McAfee had offered several products in the past, such as Gamer Security (a package that was tailored for gamers), McAfee has now only specialized in one product: Total Protection. McAfee has thus thinned out its product range and simplified it. This may sound good at first glance, but unfortunately it failed a bit in the implementation. While other antivirus programs offer different products at different prices, McAfee only offers Total Protection. And it comes in three different versions, which simplifies the whole thing, but simple is not always good.
Paid vs. Free
Unlike Avast, McAfee does not have a free version. As already mentioned, McAfee only offers its Total Protection, and that in three different price ranges. The only advantage here is that you can download the Total Protection for up to 10 devices (the top price range) for 30 days free of charge and try it out. So you can first get an overview of whether the program and, above all, its functions are right for you. No credit card is required here - after 30 days the program expires automatically and can no longer be used.
In short: There is no virus protection for the PC or for a Mac at McAfee free of charge. However, you can first download the Total Protection package once for free and test it risk-free for 30 days. If you have already bought the package, the manufacturer guarantees a 30-day money-back guarantee.
McAfee - Total Protection
As mentioned earlier, McAfee only has one product: Total Protection. Different from Total AVthe packages Antivirus Pro, Internet Security 2020 and Total security 2020 offers. At first glance that sounds tempting, especially with other providers such as Kaspersky or Norton the product range can be quite confusing. So having a product that covers everything sounds very good in this case.
But this is where the catch lies: In principle, McAfee does nothing different from other providers of antivirus programs. McAfee only offers Total Protection - but in three price ranges. And of course each of these price ranges has more or less functions.
The Total Protection is available in three versions:


As you can already see at first glance, McAfee's pricing looks like that of other manufacturers. But the whole thing only refers to one product. And here we have the next problem again: If you want to protect several devices, "single seat" already gone. It's only available for one device. So if you also want to protect your network, your smartphone or other devices, you already have to click "Multiple devices" transfer. To be honest, McAfee wasn't particularly imaginative when it came to the naming either. Here is a brief overview of all the functions that are included in the respective packages: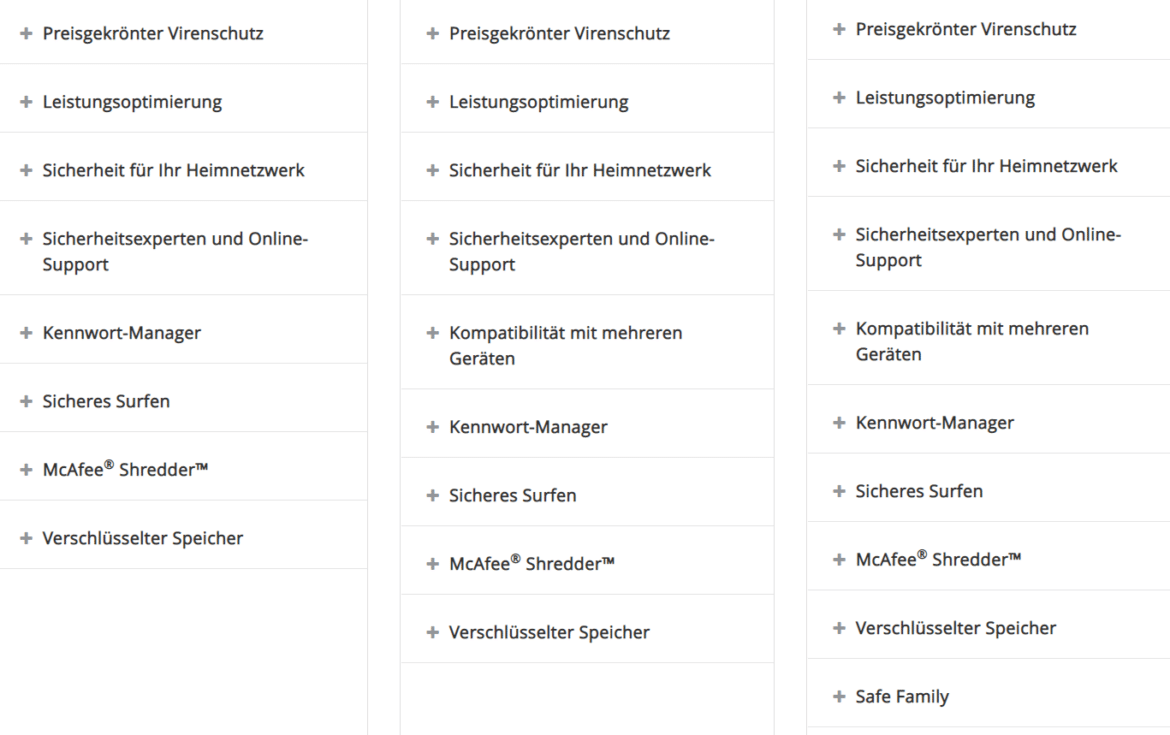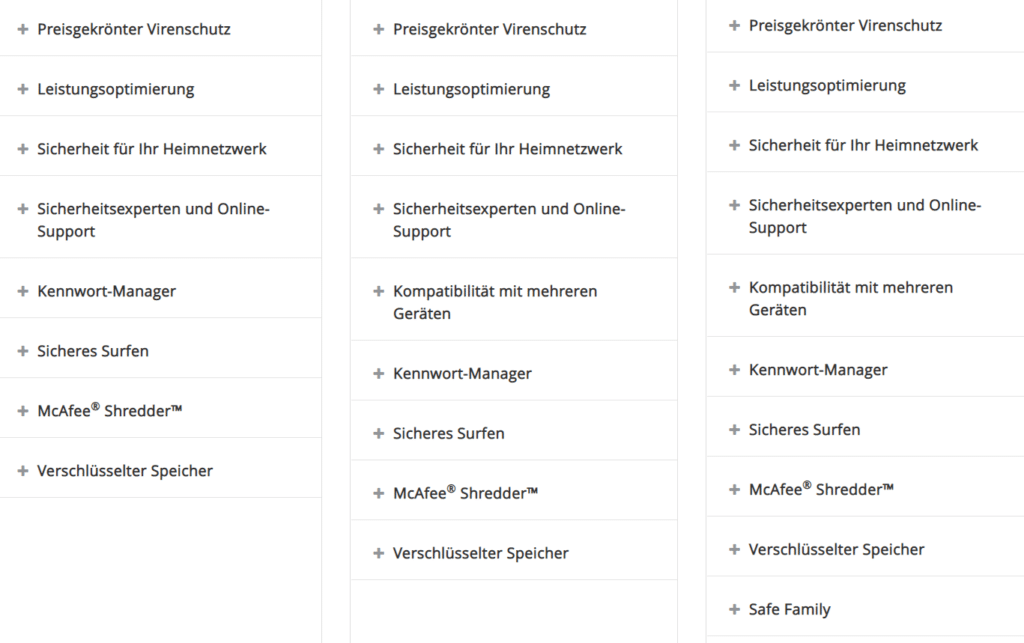 The most important functions at a glance
virus protection
The virus protection from McAfee is award-winning according to the provider. That may be true, but we couldn't confirm this in our test. AV-Tests, an independent site run by experts, couldn't see a really good detection rate here either.
performance Tuning
With the performance optimization you can delete garbage data, make your computer or your devices more efficient, block automatic playback of videos and much more.
Safe browsing
Safe surfing blocks phishing websites or dubious downloads. In this way, attacks are stopped at their source. However, there are always false positives at McAfee. Normal websites were also classified as "phishing websites" in our test. This shouldn't happen
Security experts and online support
This is where McAfee scores. The customer support is fast and accurate and the website also offers a large knowledgebase that will support you with all your questions and problems.
McAfee also offers one Protection for your home network at one Password manager and if you are for that Family package, there are also other tools here. However, it must be said that "single user" is not worthwhile if you want to secure your home network. If you choose McAfee, you should at least use the "Multiple Devices" subscription. In comparison, you can Total AV already den Antivirus Pro where you can protect not only the home network but up to 3 devices at the same time.
Compatibility
Mac: Current version of macOS
Android: From Android 4.1 (Jelly Bean)
iPhone: iOS 10.3 or higher
Performance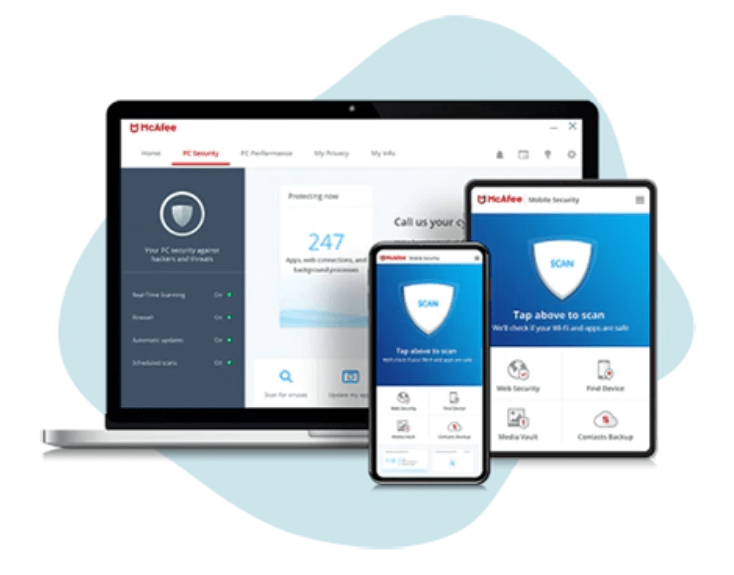 During our test, we tested Total Protection Family and unfortunately have to say: Other virus programs, such as TotalAV, can do better. The additional functions are not really additional functions, now every good antivirus offers a password manager and safe surfing. The only big difference between these three Total Protection offerings is the number of devices you can use with them.
With regard to the Performance McAfee is not the best anti-virus protection available. Several test platforms test antivirus programs for their detection rate - but also on the false positives. Say all "discoveries" that are actually not viruses at all. While Total AV According to the AV test, McAfee didn't have a single false positive, and McAfee had 7. In addition, McAfee only has an average virus and malware detection rate of around 97% - which is very bad in terms of virus protection. In comparison, TotalAV scored 100%. Other antivirus programs were also well above the McAfee detection rate.
However, we have that as positive felt:

user interface
The program is quite easy to install and use. You don't have to search long for further configuration settings.
Free trial and money back guarantee
The free version offers basic protection. However, you should not rely too much on the virus scanner.
We have that as negative felt:
virus protection
The virus protection is as good as nonexistent. As already mentioned, the average detection rate is 97%. That is very far below other providers like Total AVthat guarantee 100% virus detection.
Speed ​​during a scan
The computer runs very slowly during a virus scan. Internet speed will also decrease.
Virus scanner speed
The virus scanner's performance is definitely not the best. During one Rapid tests took AVG around 20 minutes, with other antivirus programs being significantly faster. For one We needed a complete scan of our computer just over 1 hour.
Customer Support
There is nothing wrong with customer support - provided you speak English! The German customer support only offers articles on their websites and the possibility to create a ticket if you have a problem. English customers have it much easier here. They can consult experts, chat with them or make phone calls. Unfortunately, this option does not exist for German-speaking customers.
Conclusion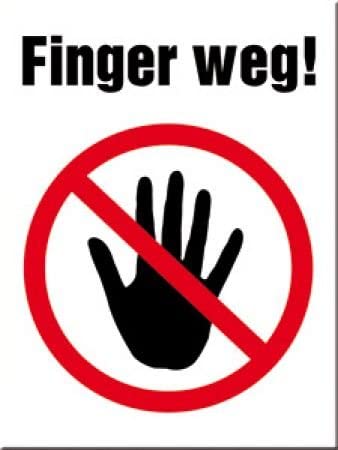 McAfee has made a name for itself in the last few decades, but the provider should have preferred to continue offering different products for different product groups. Instead, the provider has specialized in offering just one product at different prices with different numbers of devices. The mobile support is almost non-existent, even if there is a virus scanner for Android and iOS. But what use is one of the virus scanners if the average detection rate is 97%? In comparison it cuts Total AV with 100% clearly better. In general, you should always aim to have a virus scanner that detects at least all viruses. What use is anti-virus protection if 3% of viruses fail? No password manager or other pointless functions that are generally available free of charge can help.
McAfee Total Protrection test report & experience 2020
The virus scanner performed very poorly in our test, which we are actually very disappointed with. McAfee also does without VPNs and other tools to guarantee privacy and anonymity. These are already included in other providers' packages. The customer support would be good if it were also available in detail in German. In general, we were only convinced by the user interface and the possibility of a free trial version. But virus protection is something else. We would definitely recommend another antivirus like TotalAV.
Protection against ransomware
3
Benefits
User friendly interface
Free trials