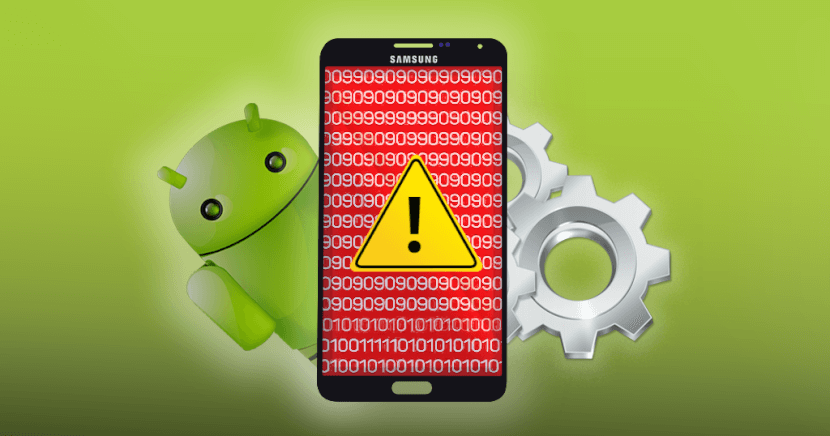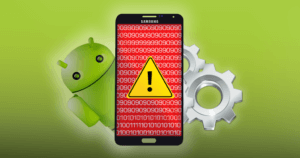 A virus scanner for Android: Do you really need that? That is probably a question that many users have already asked themselves. It is now known that anti-virus software can be found on pretty much every computer. Without a virus scanner, our computer is unprotected from the dangers of the Internet - what to do Malware and virus can lead. But what about ours Android smartphone or Tablet?
Many internet users have probably already heard that there are actually viruses that cause damage to Android devices. And the more popular Android becomes, the greater the risk that more and more cyber criminals will specialize in Android. After all, Google's Android operating system is the most most frequently installed operating system cost worldwide.
With over a billion daily users the free software is currently the market leader. Whether on Samsung, Huawei, or other devices - Android is available on many smartphones and tablets.
But do you really need a virus scanner for Android? Isn't the preinstalled software enough? And if not, what is the best antivirus for Android? These are exactly the questions we will deal with today.
Content
No time?
The best virus scanner for Android!
Provider Website

Protection against malware: No more malware from apps
Real-time protection: 24/7 protection for your device
Device maintenance: Delete files, increase your RAM and speed up your Android device
Absolute security: Surf anonymously, lock apps with a pin, receive warnings by email about security gaps
Viruses and malware on Android
Most users of computers, smartphones and tablets sooner or later have to deal with the subject Internet security deal with. The most important thing here is to find the right antivirus program. During a Antivirus software Nowadays it is impossible to imagine most computers without it, many smartphone and tablet owners disagree about whether they also need a virus scanner for their Android device.
In recent years, Android has become increasingly popular and now has one Market share of over 84% - therefore it is not surprising that more and more Cybercriminals dare to use this operating system. Even if you think that Android is inherently relatively safe as soon as you download apps or use the Internet in general, you are exposing yourself to a security risk. Thanks to dubious apps or websites, you can also catch a virus or malware on your smartphone or tablet - usually completely unnoticed. It is therefore absolutely advisable to install a virus scanner for Android - because every Android device is also susceptible to malware. As we said in our article for VPNs for Android mentioned, you expose yourself to the dangers of the Internet with your Android device.
What does malware mean?
Malware, or also malicious Software, is malicious software that accesses or installs itself on your device without your knowing it. This is, of course, a tremendous threat and a serious one security risk Malware is a collective term for different types of malicious software. The most common are spyware, adware, phishing, Trojans, and rootkits. Viruses are one of them. It is known that a computer can be infected by all these malicious programs. But Android can also be infected with malware. Android is an open source software that is constantly updated, but inherently offers little security. If you want to learn more about malware, you can check out ours Articles read about it. There we not only explain to you what malware is, but like you also vfrom your computer .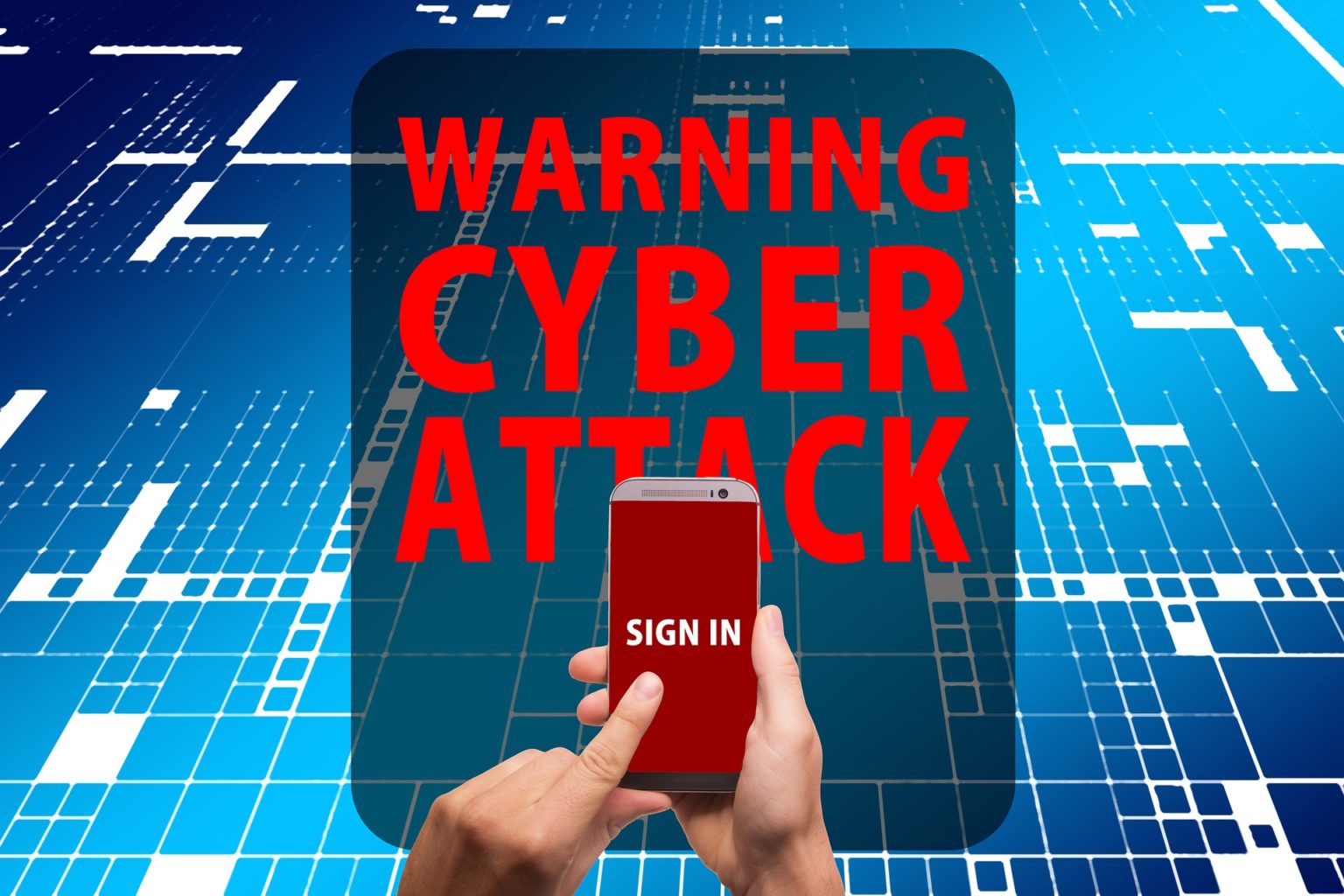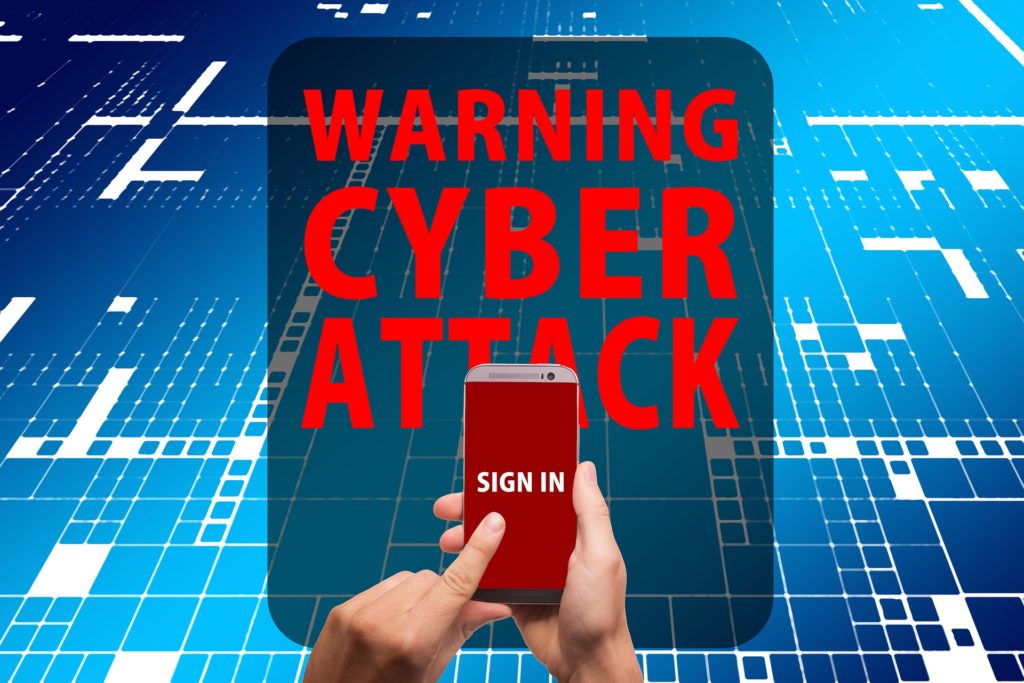 How to catch malware on an Android device
The most common causes that an Android device is infected with malware are Appsthat can be obtained from either the Google Play Store or dubious websites downloads. And even if you think the Google Play Store is safe - it is not at all. You should be really careful which apps you download. Especially when it comes to apps you've never heard of before.
Malware from the Google Play Store
If you want to download an app, the Google Play Store is the first point of reference. Because this is on every Android device installed by default. But even if you regularly update your Android device and the Play Store, that does not mean that you are protected.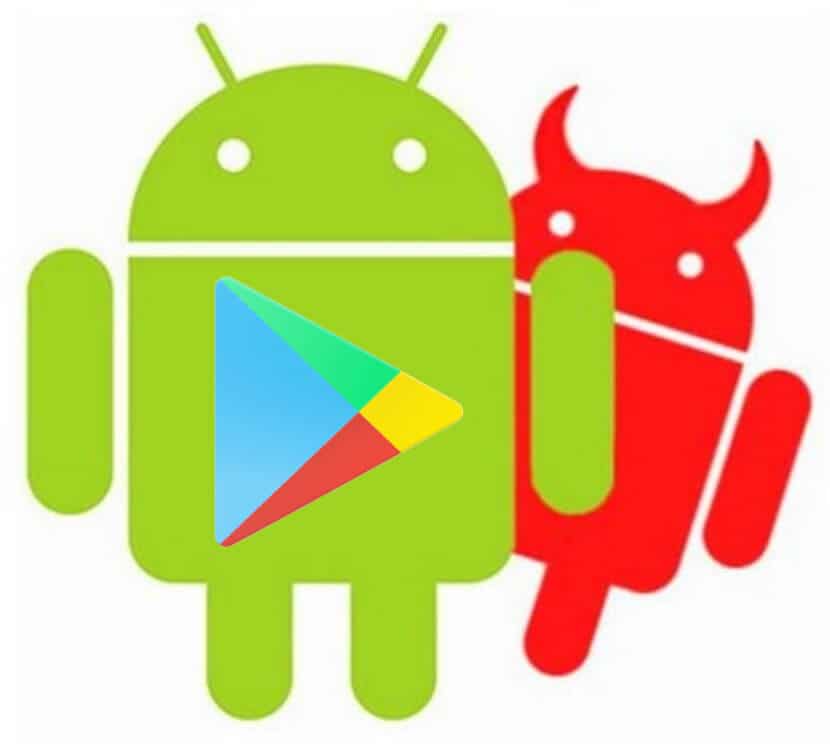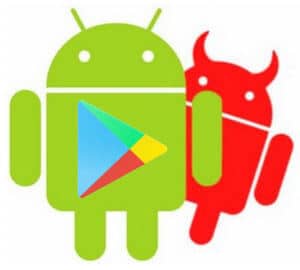 With the advancement of new technologies, hackers keep trying to find security holes. And that's pretty easy with Android because the software is open source. This means that Android is accessible to everyone. And even if the Google Play Store tries to filter infected apps, it does not always succeed.
How Futurezone reported, there was probably the best-known case in 2017. The "Judy" malware infected around 36,5 million Android devices and was until now the largest case of malware in the Google Play Store. Allegedly the malware was already there seit 5 Jahren in circulation before they were discovered. The malware was in over 46 appsthat could be downloaded from the Google Play Store. As soon as you had an infected app on your smartphone or tablet, the malware clicked advertising in the background unnoticed on. Thus, the creators of this software have earned a lot of money while it went unnoticed on the Android devices.
The apps were of course removed by Google - but considering that the malware was around almost 5 years before Google responded, it can be assumed that malware is still in the Google Play Store. And if Google does not recognize the malware, you definitely cannot recognize it without antivirus protection. In short, you can rely on Google's own protection, the Google Play Protect, do not leave alone.
Malware over the internet
However, an Android device can not only be infected by apps. There are other ways you can get infected as well:
Clicking on dubious links and advertising
Open unknown attachments from a E-mail
Open attachments from News, such as Facebook, WhatsApp, etc.
Types of malware on Android devices
Similar to your computer, you can also get infected with various types of malware from your Android device. The best known are:
Adware RansomwareRoot malwareSMS malwarespywareTrojans
Adware shows you advertisements in the form of pop-ups at frequent intervals. You will usually notice this while browsing, if you are unintentionally redirected to other websites or apps.
Ransomware isn't just on your computer. Android devices can also be infected with it. Your device or data will be locked and you will be asked to pay money to a certain address (usually cryptocurrency). As the name "ransom" (in English: ransom) suggests, you should pay to unlock your device.
Root malware is very common, especially on Android. When "rooting" a device, the entire operating system is activated. This gives you all the rights. This malware roots your Android device and thus gains access to the entire operating system.
This malware manipulates your Android device by sending and receiving SMS without your knowledge. The SMS charges apply here.
Spyware monitors and records your activities, data, passwords, etc. without your consent.
Like on a computer, Trojans are very difficult to remove. These are often hidden in an app that appears legitimate and can thus cause considerable damage.
Virus scanner for Android - this is how you start
In order to protect your Android device from possible dangers, you should definitely install antivirus software. However, these are a dime a dozen and finding the right software can be tricky. That's why we've put the best virus scanners for Android under the microscope for you. We have each other Free and paid Virus scanner for Android viewed. But what is better? And how to install do I have a virus scanner on my Android device?
Free or paid virus scanner for Android?
We looked at various providers and put them through their paces. We have both paid as well as most Free Antivirus programs tested for Android. Usually there are many free virus scanner with basic functions fitted, however, there is no complete protection. However, if you want to try a virus scanner first, you can opt for a free one. In our test, however, we found that the premium versions offer more protection and security. Furthermore, you get several features that can be very useful, such as The best virus scanner for Android is thus Total AV.
How do I install a virus scanner on my Android device?
The installation of a virus scanner for your Android device is quick and easy via the Google Play Store. Based on our test winner Total AV we will show you how quickly and easily you can install the app on your smartphone or tablet. This is how you do it:
| 1. Download | 2. Install the app | 3. Log in |
| --- | --- | --- |
| Lade download the app. | Öffner to the app now. | Log log in with your data. |
| | | |
Our test - the 3 best virus scanners for Android
1st place: TotalAV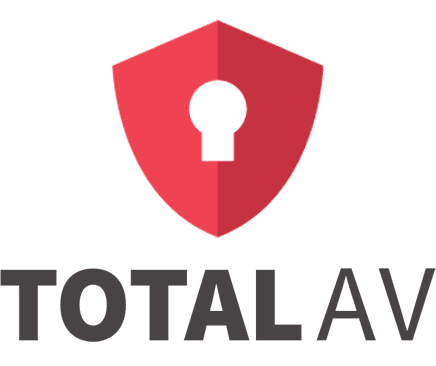 Total AV is an excellent antivirus protection for your Android device and was able to convince us in all points. This app not only offers a virus scan, but, as the name suggests, a total protection of your security. If you also want to install TotalAV on your computer, we have the software here Put through its paces. For Android, you can first download TotalAV from the Google Play Store and see which functions the virus scanner offers. The premium version of TotalAV convinces us above all with the following Features:
Complete protection against malware and viruses
TotalAV convinces with its protection against all types of mobile malware. Thanks to the constant updates, you are always protected from the latest dangers. Total AV will automatically scan your installed apps, files and downloads.
Real-time protection
Thanks to real-time protection, your device is protected around the clock. So you don't have to run a virus scan every time, because TotalAV automatically monitors your device. Your Android device is always safe.
Automatic quarantine
As soon as TotalAV detects malware, it is isolated so that your device remains protected.
device Manager
With TotalAV you can remove unwanted apps with just one click. You can also clean up your memory, remove duplicate files, clear your cache and thus gain storage space.
Safe browsing
You can navigate the web safely with your own browser. TotalAV also offers a VPN that you can use to surf the Internet anonymously. This is how you protect your privacy and remain anonymous.
Protect your apps
You can lock any app you have installed with a pin code. So you can be sure that no one else can access your apps or files.
Price: At the time of testing, the software was already available for € 29. You can equip up to 3 devices at the same time. However, if you want the complete package, you pay € 39 (with VPN) or € 59 (all functions).
And finally ... In our test, TotalAV was the clear winner. The simple installation, the all-round protection and the other system tune-up functions completely convinced us. Since TotalAV is for all common operating systems, the price-performance ratio is excellent.
2nd place: Avira Antivirus Pro


Avira is one of the most popular antivirus programs out there. This is mainly due to the fact that you can enjoy numerous features for free. For Android in particular, it is worth buying the premium version. But the free version is also impressive. Avira convinced us with the following in particular Features:
Top virus protection for Android
Avira blocks around 350.000 threats a month, including ransomware.
Network scanner
Avira uses the scanner to find all devices that are connected to your home network.
Anti-theft
With the help of Avira you can locate your lost mobile phone and protect your data in the event of theft or loss.
Cleaning and speeding up your Android device
With Avira you can optimize app and system usage, empty your RAM and remove unnecessary files. Thus your device becomes more powerful again.
Within the Premium version do you get:
Camera protection
The camera protection means that nobody can activate your camera on your Android device to monitor you.
Microphone protection
Thanks to the microphone protection, hackers are unable to access your microphone to eavesdrop on you.
Advanced web protection
The extended web protection gives you more protection when you are browsing the internet or using your apps.
Price: Avira is available free of charge for most functions. If you choose the premium version, you pay to our Test time € 34,95 with a 1-year commitment. If you want to be on the safe side, you can only use Avira for one month - for only € 3,95. There is also a 30-day money-back guarantee.
And finally ... Even if the free version already has a lot of functions, you should opt for the premium version. Because only in the paid version you can surf undisturbed - as phishing websites or infected websites are blocked. This is not available in the free version. All in all, however, a solid provider.
3rd place: Avast Antivirus

avast Antivirus is another free provider that also protects your Android device in the best possible way. As with Avira, however, it is worth buying the premium version here, as only a few features are included with the free version. In general, however, Avast for Android is a good virus scanner that scores with the following features:
Antivirus engine
Avast protects itself against all types of malware, from spyware to adware.
Garbage collection
You can use Avast to clean up unnecessary data, junk files and your system cache.
Within the Premium version do you get:
Advanced anti-virus protection
You can protect yourself from all threats, including apps and malware, with Avast Premium
Website protection
Avast Premium automatically protects you from infected websites
Theft protection and location
If your phone is lost, you can locate it with Avast Premium. If it's stolen, you can lock it from home to keep your data safe.
Lock files, photos and apps
With the help of a pin, you can lock all your files and apps and make them invisible.
Price: The stripped down version is free and unfortunately full of advertisements. The virus scanner for Android is not the very best because there is no all-round protection. However, one cannot complain about the premium version. This is off € 69 .
And finally ... If you need all-round protection, you have to fall back on the premium version. Otherwise, the free version unfortunately doesn't offer much protection. With the paid version, however, you get everything you need to protect your Android device from any dangers.
Summary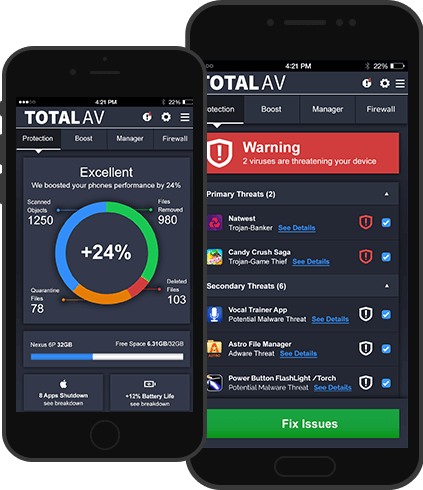 With a virus scanner for Android you should click on the Premium version fall back, as they guarantee the best protection for your Android device in our tests. However, you can first download and test the app you want in advance - so you can see what the virus scanner can do. The manufacturer's website also provides a good overview of what the virus scanner can do - and with which operating systems it is compatible.
In our test it has Total AV best cut off - the Premium version has it allwhat you need for your Android device, including your own VPN. In terms of price, too, this antivirus is the cheapest one you already have from € 29 for up to three devices (cross-platform). So you can protect your smartphone, tablet or even your computer at the same time.
FAQ
Do I really need a virus scanner for Android?
The answer is clearly yes! Only recently a new Trojan called xHelper was discovered, which specifically damages Android devices. This trojan is still a problem today - even if you reset your device, the trojan will reinstall itself. In order to fight malware from the start, you need good protection.
How do I know if my Android device is infected by malware?
If your device is already infected, you will mainly notice that it is a lot slower than before. Apps are slow to load, your battery runs out faster, you keep getting pop-ups with annoying advertisements or even discover apps that you did not install yourself. In that case you should use TotalAV. Even if your device is already infected, the virus scanner will help you to free the malware from your Android device.
Are free virus scanners for Android not enough?
To try out - yes. The virus scanners we tested can also be downloaded for free. Avira is the most popular of the free virus scanners - but only with limited functionality. Avast kept annoying us with annoying advertisements during our test. If you want to do without advertising and limited functions, you should definitely use a paid virus scanner for Android. In most cases, these are also cross-platform - in other words, you can use the antivirus software not only on your Android device, but also on your computer - with just one license.