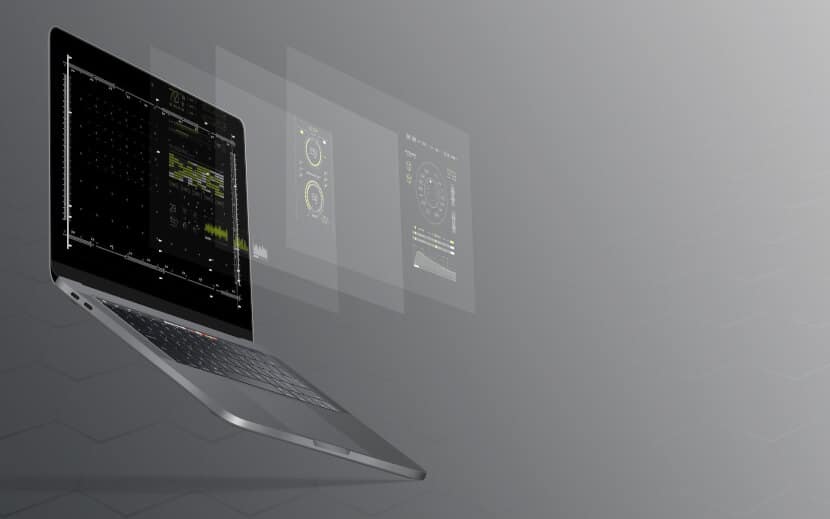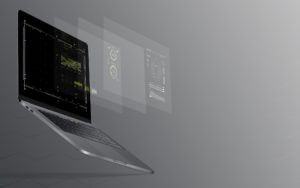 Apple's in-house operating system macOS is nowhere near as susceptible to viruses, like other operating systems. However, that doesn't mean your Mac is completely immune to attack. Since Mac users feel that Apple's operating system is pretty much the most secure, malware can be overlooked. This can manifest itself in the form of adware and ransomware. Did you know that your Mac can infect other systems unnoticed? This is precisely why it is important to have a good virus scanner for your Mac.
The Antivirus on your Mac should be like one Windows users count to the basic equipment. Your Mac can also catch and distribute malware. Good virus protection can detect malware immediately, block ransomware from the start and protect your Mac from spreading viruses to other systems.
We have looked at the best virus scanners for Mac for you and put them through their paces. Which Features has antivirus software for Mac? How well is the virus protection? There is also Free Programs? We took a closer look at the whole thing!
Contents
No time?
The best virus scanner for iPhone and iPad!
Provider Website

Protection against malware:Adware, spyware & Co. don't stand a chance
Real-time protection: 24/7 protection for your device
Device maintenance: Delete files, increase your RAM and get more storage space
Absolute security: Surf anonymously and safely thanks to your own VPN
MacOS security
Mac users have been misled for a long time. The myth that macOS is not susceptible to viruses persists to this day. Also, many are still convinced that you don't need an antivirus with a Mac device. However, the reality is very different. Because every machine, be it a Windows PC, a Linux device or a Mac - they are all susceptible to malware. There are enough cyber criminals who specialize solely in Macintosh computers. And these target not only your device - but also all of your sensitive data. This is precisely why it is so important to have a virus scanner installed for Mac. This not only protects your computer from malware, but also from stealing your personal data. If you want to learn more about malware, we have it here reported in detail about it.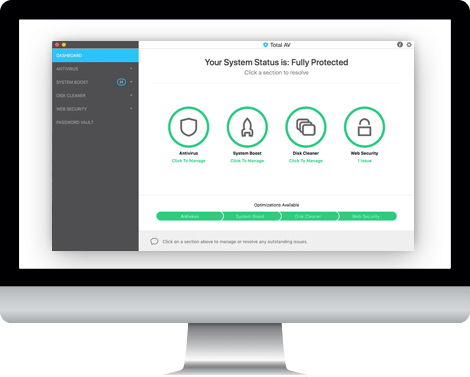 Virus scanner for Mac - how to start
Before deciding on a virus scanner, it is important to know what you need yourself. Do you need a firewall? Parental Control? Do you want to clean up your Mac and protect it from viruses at the same time? More and more companies are now offering antivirus programs for macOS. Because of this, it can be difficult to find the right software. And of course you also ask yourself the question: Is a free virus scanner enough?
Free vs. paid virus scanner for Mac
In our test we have paid and Free Antivirus tested. The conclusion, however, is sobering: If you want good protection for your macOS device, you should use a paid virus scanner for your Mac. Especially if you have a macBook and are on the move - because paid antivirus software for your macBook guarantees you by means of VPN secure connections. Learn more about VPNs here. Even if you have a Windows computer and a Mac at home, the paid version is always worthwhile. Free virus scanners are usually not cross-platform or only intended for one device.
Our test - virus scanner for Mac put to the test
In our test, we looked at and tested paid and free virus scanners for macOS. In doing so, we mainly have to Safety, Reliability and Privacy protection features respected.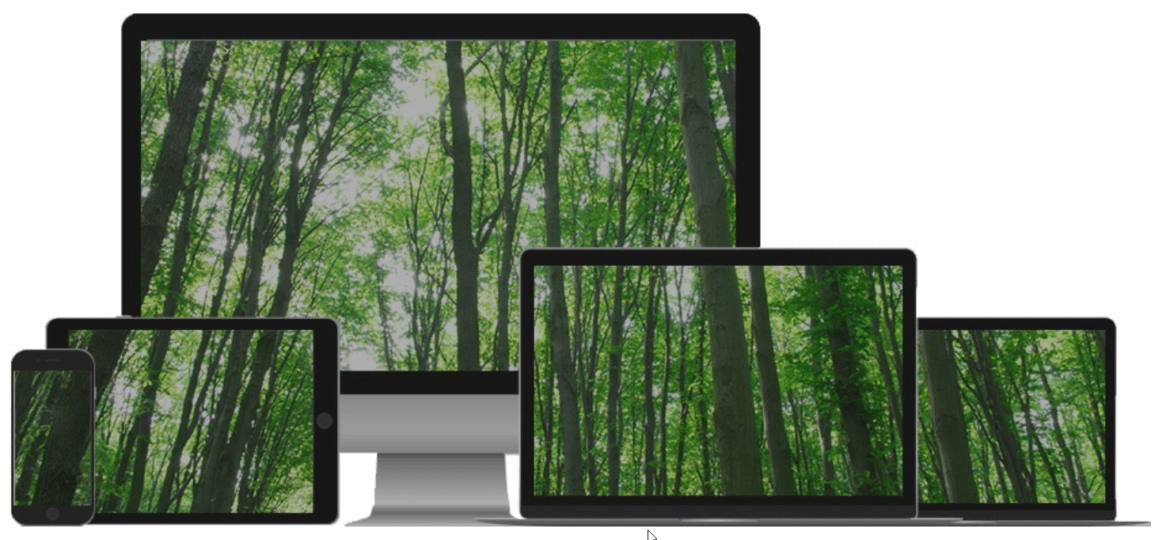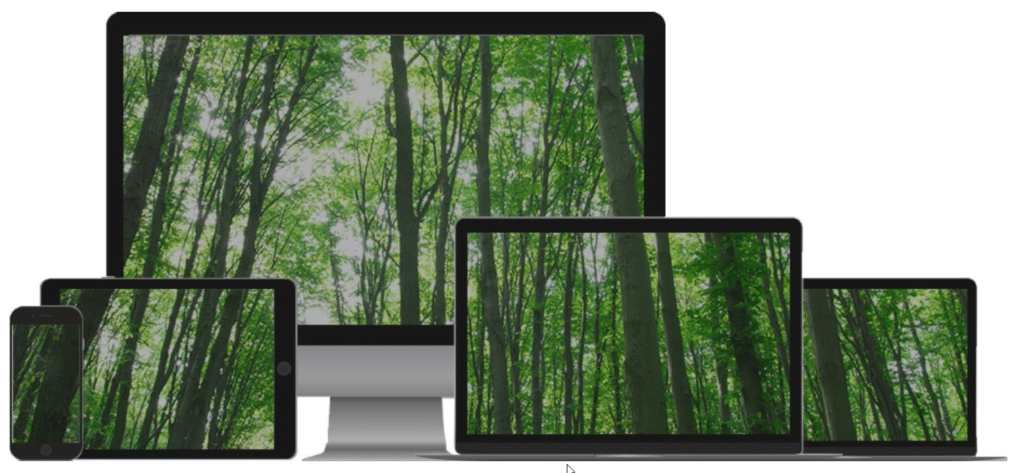 The top 3 best virus scanners for Mac
We have tested the best virus scanners for your Mac for you and have found a clear test winner: Total AV. If you want to know more about TotalAV, you should read our in-depth Rating read about this antivirus. Android, iOS and Windows users can also benefit from TotalAV as this program cross-platform at a hunt.
1st place: TotalAV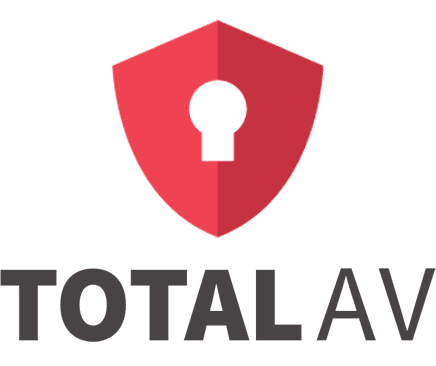 Total AV is an excellent antivirus protection for your macOS device. This app not only offers a virus scan, but, as the name suggests, total protection for your security. TotalAV offers excellent features especially for your Mac:
Complete internet protection
TotalAV offers your macOS device complete protection against all threats from the Internet. Whether it's adware or malware that can seriously damage your Mac. Thanks to this protection, your Mac is safe.
Reliable virus scanner
Thanks to the virus scanner, your entire system is checked for malware, adware, Trojans, spyware and ransomware. If there is a virus on your Mac, it will be immediately quarantined.
Firewall
TotalAV also offers a very good firewall that makes it practically impossible for intruders to attack your home network or your Mac. You can also set these according to your own rules.
Security and privacy
Although you are now writing on social networks, buying something new, or managing your finances - thanks to the included VPN you stay safe and anonymous. This means that neither your ISP nor other websites or cyber criminals can access your data.
TotalAV also offers this great features to:
System tune-up
TotalAV doesn't just offer a virus scanner. With this software you can easily delete junk files, find errors, uninstall programs and delete useless files. With it you can clean up your memory and RAM. This will make your Mac faster and more functional again.
Cross-platform
Do you not only have a Mac, but also a Windows PC? Or an Android smartphone or an iPhone? No problem, because with just one license you can protect up to 6 devices at the same time - regardless of which operating system.
Price: TotalAV offers three products
Antivirus Pro for € 19
Internet Security € 39
Total Security € 59
With Total Security you can protect up to 6 devices at the same time, get the in-house VPN, an ad blocker and a password manager.
Bonus: TotalAV offers all of its customers a 30-day money-back guarantee
And finally ... Not only the virus scanner for Mac was able to convince us at TotalAV. Also the fact that you can protect up to 6 devices - regardless of which operating system - with just one license. We have TotalAV on Windows, iOS and Android tested and loved it. That's a big plus. In addition, the price-performance ratio is absolutely right here.
2nd place: Intego


Intego AV is a solid virus scanner mainly used for MacOS and has been protecting your Mac from viruses since 1997. So if you only have one Mac at home, this software is definitely YOUR test winner. The company has specialized purely in macOS and has therefore brought the best virus scanner for Mac onto the market. But that is also their weak point, because this software is only suitable for Windows to a limited extent. In our test, which specializes solely in macOS, that was possible Mac Premium Bundle convince in full length. This Features from Intego impress us:
Excellent virus scanner
Intego offers an excellent virus scanner for Mac with real-time protection. This means your device is protected around the clock. Once your Mac becomes infected, the infected file will be quarantined and quarantined. This will keep your device safe.
Constant updates
The software is constantly updated so that your Mac is well prepared for the latest Internet threats.
Intelligent firewall and network security
The NetBarrier software integrated in the bundle ensures that your network and your Mac remain secure. Thanks to this firewall, cyber criminals no longer have a chance of reading your IP address or infiltrating your network via open ports. You can create rules yourself, block websites and prevent insecure devices from accessing your network or your Mac.
Mac washing machine
What sounds very funny at first is very helpful. With this function you can clean up your Mac device and get rid of unwanted files. With just a few clicks, you can make your Mac more powerful. Duplicate photos? Unwanted programs? Down with it! In addition, you can also organize your desktop and dock - just as it suits you. And so you can gain more memory, clean up your RAM and bring your macOS device back to high performance.
parental Control
A big plus point of this virus scanner is not only the virus protection - but also the control over what the children are doing on the Internet. With just a few clicks you can set up profiles that you can deny access to certain dangerous websites. Thus, as a parent, you can rest assured. You not only protect your home network, your Mac, but also your children. Thanks to parental control, certain profiles cannot access gaming or pornography websites, which often contain adware. You can also set a time limit for your children and monitor chat logs.
Automatic backup and synchronization of Mac devices
Intego Personal Backup makes it easy to back up. You can use it to clone your macOS so that you can keep all your data in the event of loss or damage. If you have several Macs, you can easily synchronize them in just a few steps.
Protection of the iPhone or iPad
If you connect your iOS device to your Mac, you can scan it for viruses via Intego. Any malware on the iPhone or iPad is also found, quarantined and isolated. This means that mobile devices are also protected.
Price: Intego offers 3 price models, depending on how many devices you want to protect with them. In any case, we recommend the Mac Premium Bundle X9, which includes all the features you could want. For a Mac device, the price comes to € 59,99.
Bonus: Intego is offering a free trial. If you are not sure, you can try the software first before you buy it.
And finally ... Intego is actually the best virus scanner for Mac. If you only have macOS and iOS devices at home, you should definitely try this software. You can protect Windows with Intego - but only to a limited extent. But when it comes to macOS, you're in the best of hands with Intego.
3rd place: Avira Antivirus


Avira is one of the most popular antivirus programs out there. A big advantage of Avira is that it can Virus scanner also free of charge gives. But if you want good virus protection for your Mac, you should definitely opt for the paid version. The free version only contains the virus scanner. The premium version scores with the following features:
Virus scanner for Mac
Avira blocks dubious websites and prevents you from downloading infected files. In addition, files are automatically repaired if they are faulty.
Privacy protection
Thanks to Avira you can surf the Internet safely and anonymously, do your shopping and check your social networks - without annoying advertising. Avira blocks adware.
Security thanks to VPN
Avira comes with its own VPN. So you can surf public Wi-Fi with confidence. Your data traffic, your IP address and other sensitive data (account number, credit card number, etc.) remain hidden from third parties.
Cross-platform
Avira can be installed and used on all common operating systems. So you can protect your Windows, Android, iOS, or macOS device at the same time.
Other features
In the premium version you also get VIP support, access to premium apps (for your smartphone), a system cleaning tool, and much more.
Price: Avira can already be used as a free version. As already mentioned, this version can only scan for viruses. If you want to fully protect your Mac and want to make use of the many additional features, you should use the paid version. There are two versions: Avira Internet Security from € 49,95 (for one device) and Avira Prime for € 99,95 (up to 5 devices and all features).
And finally ... All in all, a solid virus scanner for your Mac. Unfortunately, the free version is almost useless when it comes to the security of your device. If you want to protect more than two devices, you should use Avira Prime. Compared to our other virus scanners, however, this is priced high.
Conclusion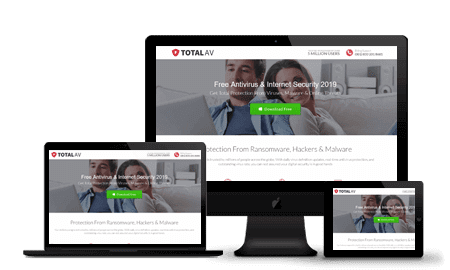 In our test we got TotalAV as all-round protection for your Mac or your macBook. You can also protect other operating systems with TotalAV - with just one license. TotalAV is also the clear test winner in terms of price-performance ratio. If you are a pure Apple fan and only own Apple products, you can rest assured Intego To fall back on. This antivirus protection was specially developed for macOS. Depending on which protection you choose - it is important that you are sure in advance which properties an antivirus program should have. If you want to do without system cleaning tools, you can also try Avira - this protection is also available in a free (stripped-down) version.
FAQs
Do I really need additional protection for my Mac?
Yes! Even if macOS is not as vulnerable as other operating systems, no computer is immune to malware, viruses, Trojans, etc. Even phishing websites are not blocked by Apple by default. Similar to Windows, you should definitely have virus protection on your Mac.
What can I do if I have a trojan on my Mac?
First of all, it is important that you have adequate antivirus protection on your Mac. If you are concerned that the macOS device is infected, you should first run a virus scan. In our test, our test winners were able to easily detect viruses. The infected files are then quarantined, quarantined, and deleted.
How do I know my Mac is infected?
As with Windows PCs, it is usually easy to tell whether you have caught a virus. The system becomes slower, certain files cannot be opened, the Internet keeps crashing, booting times are delayed, or you are constantly getting annoying advertisements in the form of pop-ups. Malware can make itself felt in many ways. This is precisely why you should get an antivirus that helps you remove infected files and protect the entire system.