So it happened: you caught malware (virus, trojans, spyware, ransomware) on your computer. Annoying, but what now?
In this post you will find outhow to remove a virus.
Quick guide to removing the most common computer viruses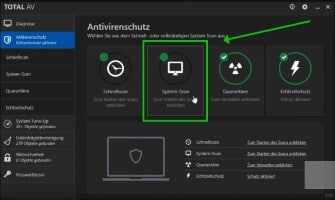 Download and install virus scanner: In the first step you should get a strong virus scanner like for example Total AV download and install.
Disconnect computer from the Internet: Then the computer must be disconnected from the Internet, either by deactivating the WLAN connection, unplugging the cable or by switching off the router.
Start PC in Safe Mode: Shut down the PC, restart and press F8 right after the start. Then click on "Enable Safe Mode".
Perform virus scan: Now start Total AV and click on "System Scan".
Virus entfernen: Viruses and threats will be displayed after the scan, select "Delete" or "Quarantine" from the dropdowns to remove the viruses.
You can then restart the computer in normal mode and reconnect to the Internet.
Content
Remove virus on PC: what you shouldn't do
When a virus hits their PC, many PC users panic. This is understandable, but unfortunately not helpful - you should definitely avoid the following mistakes:
Delete individual files manually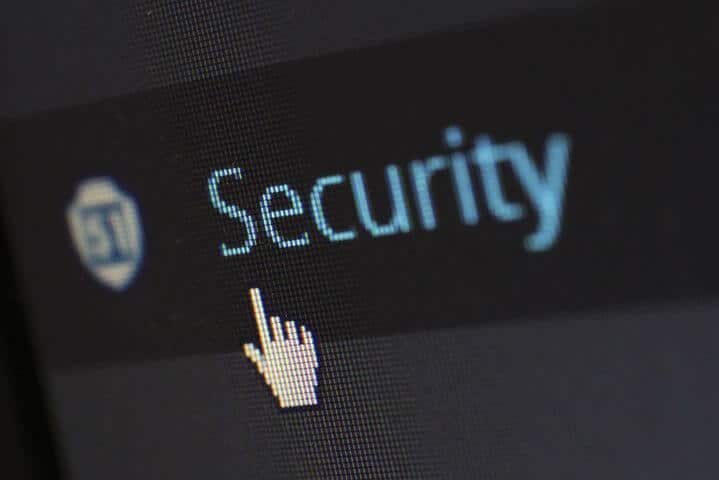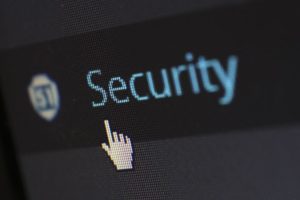 Many a PC user is tempted to simply delete one or more infected files in Windows Explorer. Unfortunately, a virus can not so easy to remove. Deleting an infected file not only does not solve the problem, you can also catch a file that is important for your PC and that can affect the running of Windows, certain software or hardware support.
So the likelihood is high that you can get the problem just makes it worse. And because viruses usually nestle in the system registry, you need effective virus scanners that specifically look for such entries and remove them cleanly.
Continue to surf the Internet with an infected PC
The danger of ignoring a PC virus and simply continuing to surf the Internet until the solution is possible is different. This is especially dangerous - a virus-infected PC is special prone to further security threats from the network. It is possible that the existing malware:
transmitted sensitive data,
Carries out attacks on other PCs,
important files encrypted to blackmail the owner, or
you catch more viruses or malware
This is why it is best to leave your PC where it is, find out more about your smartphone or other PC device with articles like this, and then remove the virus.
Do not panic about unreflective actions
If your own PC is infected by a virus, it can feel like a break-in into your own home. Important files, pictures and videos have been saved on the PC, and suddenly someone has gained unauthorized access. The Panic is great but caution is all the more important.
What helps most is certainty: Virtually any virus or malware can be removed from the PC.
Viruses, malware and co - security dangers explained
There is every day new security threats on the Internet. Viruses are just one possible piece of malware; there are other security threats that can give you headaches. Malware is an umbrella term for a wide variety of harmful software applications. Here is an overview of the most popular threats:
Virus
Adware
Trojans
spyware
Ransomware
Malware
Virus
A virus is a type of malware whose name comes from the fact that it is found on the affected computer replicate and distribute yourself can, for example, by infecting all files of a certain file type.
Adware
Adware is a plugin that usually lodges in your browser and is unwanted Banners & digital ads or other advertisements, maybe set a new homepage and generally slow down your surfing experience.
Trojans
A trojan is software that Communicates undetected with a server over the Internetto transfer data from your PC.
spyware
A spyware is a type of malware that your PC spied on - for example with a keylogger (recording text entries), or transferring browser history, cookies, etc.
Ransomware
Ransomware, which encrypts sensitive files or even the login on your PC, is particularly persistent you are being blackmailedto get your PC unlocked again by paying a certain amount (often in Bitcoin) or to risk losing your data.
Malware
Malware (malicious software) is disruptive or harmful software that secretly accesses your device without your knowledge. Often developed and deployed by IT criminals, malware creates a serious threat to your safety there. There are different types of malware. The most common are spyware, adware, phishing, Trojans, viruses, rootkits, and viruses. Some programs are more harmful than others. If you have caught malware or a virus, it is important to find out whether it is just a small, less harmful virus, such as adware, or a large, dangerous virus that threatens your personal data. In the past, malware was mostly just plain destructive and very obvious. Nowadays it is different. Malware usually always has one goal: Generate profit for the criminals. Which is why many pests are becoming more and more subtle and difficult to detect in order to stay on your PC for as long as possible.
Virus Removal: How To Do It
Depending on what type of malware you have caught and how persistent it is, there are different ways you can proceed:
Option 1: Remove the virus with a virus scanner

Anyone who has already installed a virus scanner is probably in luck. If the PC can still be started, it can usually also be one Scan and virus removal carry out. If the PC can no longer be started, you should continue with option 3.
If you don't have a virus scanner yet, but think you are infected, we recommend Total AV. In our test, the scanner did Detect and remove 99,97% of all known viruses.
in the menu Antivirus -> System Scan there is the option to perform a scan. After the scan, the threats are displayed, with the drop-down on the left (see screenshot) you can now decide what to do with the threat (quarantine, delete, ignore or whitelist).
For us the safest and most convenient way to remove viruses.
Option 2: remove virus using Windows tools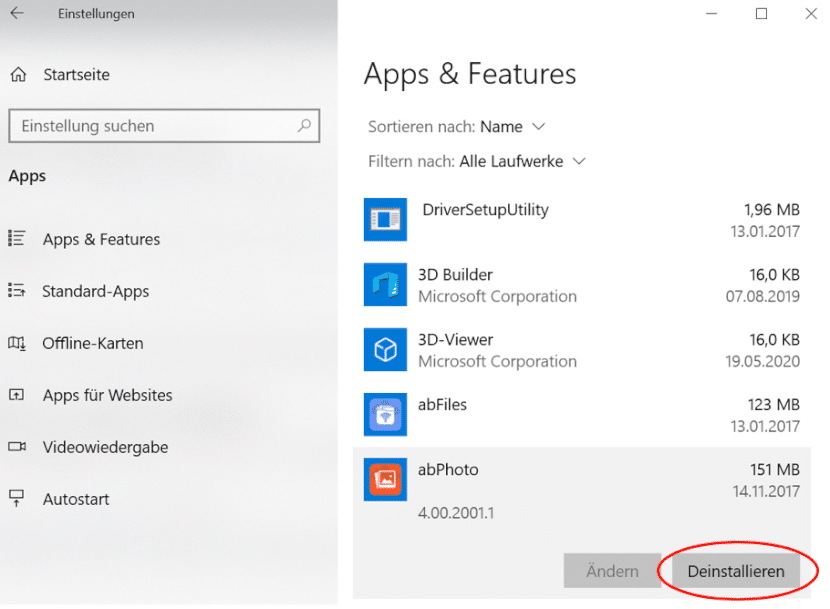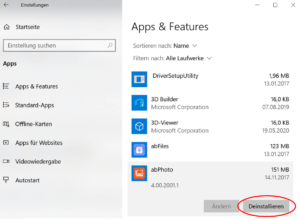 As noted, a virus, like other malware, is its own program that may have installed itself on your PC. It is easiest to do this again manually removeSo first take a look at System Settings -> Programs.
If you find anything suspicious in this list of programs, the following applies: Uninstall unwanted new software. Select the program and click "Uninstall".
You may have "only" Adware captured - this can usually be removed again free of charge and problem-free with your own adware scanner.
Option 3: Boot up the PC in safe mode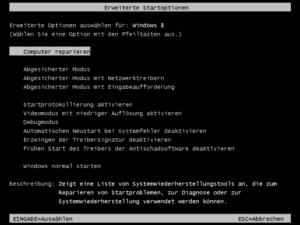 In Safe Mode, your PC starts with minimal system resources and functions. This mode was specially set to avoid possible problems with the System registry to fix. How to get into Safe Mode:
When your PC starts up (before Windows loads) click on the "F8" key.
Here it is recommended that you use the virus scanner mentioned in step 1 again to scan for files in the system registry that may not have been recorded initially. Since they are not active now, they can recognized and removed.
Option 4: restore Windows


In severe cases (ransomware, persistent viruses, or spyware), you may need to restore a Windows backup have to perform. This also shows the value of regular Windows backups. When you perform a system restore, your PC will be reset to the status of the day the backup was made.
This can be used to correct current errors in the system registry and in drivers or start settings. There are own programs for creating backup copies, but Windows' own backup function should be sufficient for this.
Click on "System Settings"->"Reset this PC".
Then click on the button "Here we go".
Then follow the instructions and make sure that you choose a date on which your PC was not infected by the virus.
If in doubt when this was, you should choose an earlier date. If the recovery fails, try running it again in Safe Mode.
Option 5: Perform a new installation of Windows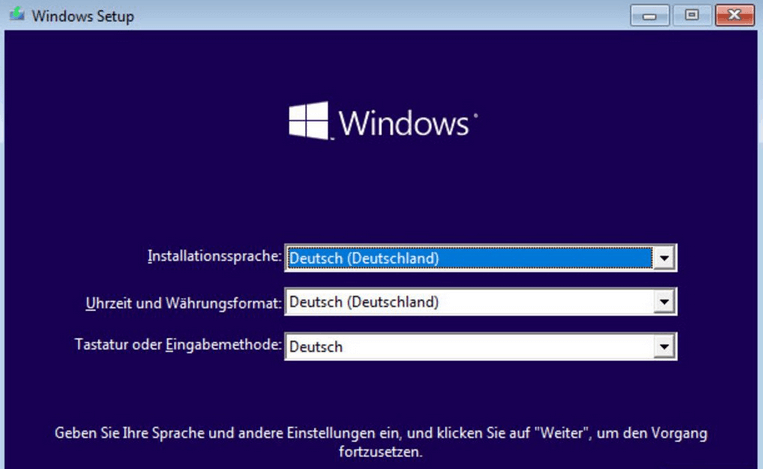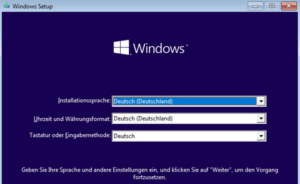 This measure is in absolute worst case perform. In some cases, an aggressive virus or other malware can damage your system in such a way that the existing Windows installation can no longer be executed. Then all you have to do is reinstall Windows. The system is set up from scratch, all data stored on the PC will be deleted.
In any case, you have to do this first back up all important data - on an external drive such as an external hard drive, flash drive or USB stick!
In Windows 10 you can do this simply by clicking "System Settings"->"Reset this PC" clicks.
Then on "Here we go". Decide to wipe all data and do a clean install.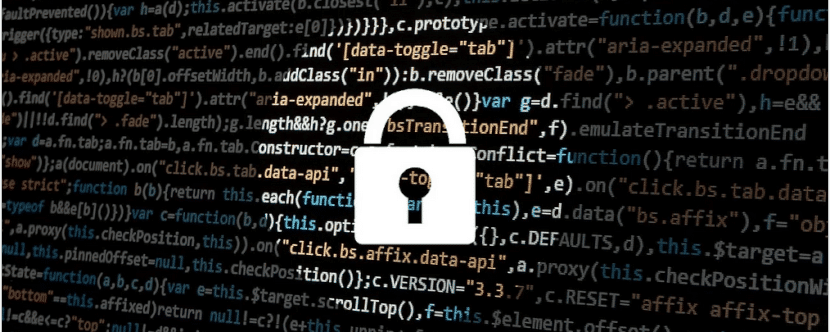 Virus protection right from the start - secure in the future
Suppose you had a persistent virus on your computer and you had to reinstall your Windows. You may not have had a sufficient one yet virus protection, or he wasn't up-to-date. It will be different now. We'll show you how you won't get any viruses on your newly installed Windows system in the future.
Follow the 6 steps below to get your PC back to the desired state after reinstalling Windows:
Step 1: Install Windows Updates
You have installed a fresh version of Windows, but it lacks a lot of security updates that Microsoft is constantly bringing out for its operating system.
Therefore you must immediately connect the PC to the Internet after the new installation and in the "control Panel"->"Windows Update" choose.
Then click on ""Looking for updates".
If the tool finds updates, they will be listed individually and you have the option to install them all immediately.
Step 2: Install virus protection software or virus scanner and update the database
Now you can be a professional Virus protection software, like Bitdefender AntiVirus Plusto install on your PC. Because new security gaps are constantly being discovered in Windows and new viruses are constantly making the rounds on the Internet, all your data traffic with the Internet must be constantly monitored.
After purchasing your preferred program, you can use the software hdownload, install and
with the License key unlock. Only with excellent virus protection can you ensure that you will almost certainly not have any more virus infections in the future.
Virus protection software must, however, constantly update its virus database in order to be able to detect the latest viruses and malware threats. After the installation is complete, click on the option for Update your virus scanner.
After the update, your PC is protected from the latest malware threats and you can surf the Internet without worries.
Step 3: Create a Windows backup and adjust personal settings
In this optimal state of your PC - a clean Windows installation with effective virus protection - you should have a Backup create your system. While it shouldn't be necessary in the future, it's better to "play it safe" and save at this point.
To create a backup, go to the "Control Panel" –> "System and safety" -> "Backup and Restore (Windows 7)" -> "Setting up security".
Well you should external drive on which the backup is to be created. Either an external hard drive or a USB stick is recommended - but you will likely need an external hard drive to be able to create a complete system image.
Then select that directory in the dialog box and click "Continue" – go through the rest of the backup process and wait a good 1-2 hours that it may take to create the backup.
Step 4: Set up a user account without administrator rights
Even if you are the only one using your computer, it can be useful to create a user account with limited user rights to create. With an administrator account you have access to all system functions, but this also means that if you catch a virus in this mode, it could take advantage of all of these permissions.
Therefore create for yourself for normal work on the PC a user account that has only limited authorizations.
With this you can then surf the Internet without any worries - viruses can only cause much less damage. If you ever need to install something, you can switch to the administrator account - for example for the following step 5.
Step 5: update software programs
With the PC in the desired setup - Windows installed and up-to-date, effective virus protection active, all other required software programs can also be (re) installed.
You should make sure that you always use the install latest version. Otherwise you could expose your PC to new dangers. Above all Adobe programs such as Adobe Acrobat Reader, but also Microsoft Office programs, are very vulnerable here. Certain viruses use PDF or DOC (X) files to run and settle on the PC. The execution of macros must be deactivated.
Free freeware programs should also be downloaded from the manufacturer's official website in order to install the latest version.
Older versions can always have Vulnerabilities that exploit circulating viruses.
Step 6: Copy the saved files back to the hard drive
Congratulations, most of the work is done! You can now restore the files you saved before the reinstallation from the external data carrier copy to your PC.
Whether you want to store the same folder on the desktop again, set your familiar screen background again, etc. - your PC is now protected and therefore your data should also be stored securely.
Effective virus protection: the best virus removers
The following tools have proven to be reliable virus removal options in our tests:

Total AV
Bitdefender
Intego AV
Avira
Avast
Norton
Total Av - Our test winner

Total AV is a special type of virus scanner. It is an extension of avast, which means that it uses the same technical base. However, Total AV offers some other useful additional functions that significantly increase the security of your own PC.
The most important is of course the basic functionality Virus detection and elimination. Here can Total AV absolutely convince. An unbelievable one 99,97% recognition rate is very good. Total AV offers daily updates to ensure that the virus database is always kept up to date. So if you have malware on your PC, you can be confident that Total AV will find and remove it.
In addition, Total AV offers some really good additional features that we should not fail to mention:
Password safe
The password safe allows you to encrypt all other passwords with a single password. You can use a complex, secure password for each account without having to remember the complicated sequence of characters.
System tune-up
Your PC is getting slower and slower? It's not always due to malware or viruses. Unnecessary processes, registry entries, software, and other things can slow down your PC. These can be easily removed with the system tune-up.
Ad-Blocker
One way of catching malware and viruses is through pop-ups and advertisements on the Internet. Total AV's built-in ad blocker allows you to simply hide these annoying advertisements on the Internet.
VPN
In our Comparison of the best VPN providers we explained in detail why we advise everyone to install a VPN. A VPN protects your anonymity on the internet by redirecting you through a VPN server of your choice instead of sending your data directly to the website.
The 24/7 support via phone, e-mail or live chat also works perfectly and convinces us!
Conclusion: test winner. Total AV has an incredibly high virus detection rate as well as numerous additional features which convince us all along the line.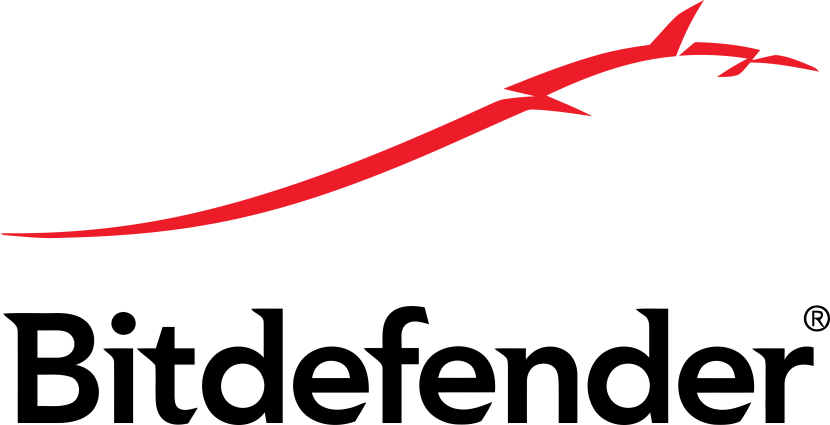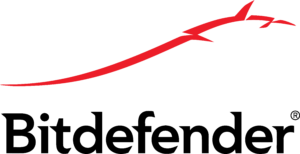 It is of course best if you install effective virus protection on your PC that detects and fends off viruses before they even become infected. A virus scanner is special software that offers your PC extensive virus protection, but can also act as a virus remover.
We looked at the leading providers of virus scanners on the market and created detailed test reports. In this article we want to introduce you to the best virus scanners and virus removers in a compact way. If you want to find out more, we have individual extensive test reports for you, which are linked to for each individual program.
Our preferred solution is Bitdefender AntivirusPlus - a great virus scanner with excellent 100% virus detection rate.
All viruses on the PC are detected and in most cases can be detected with the software removed in a few clicks of the mouse .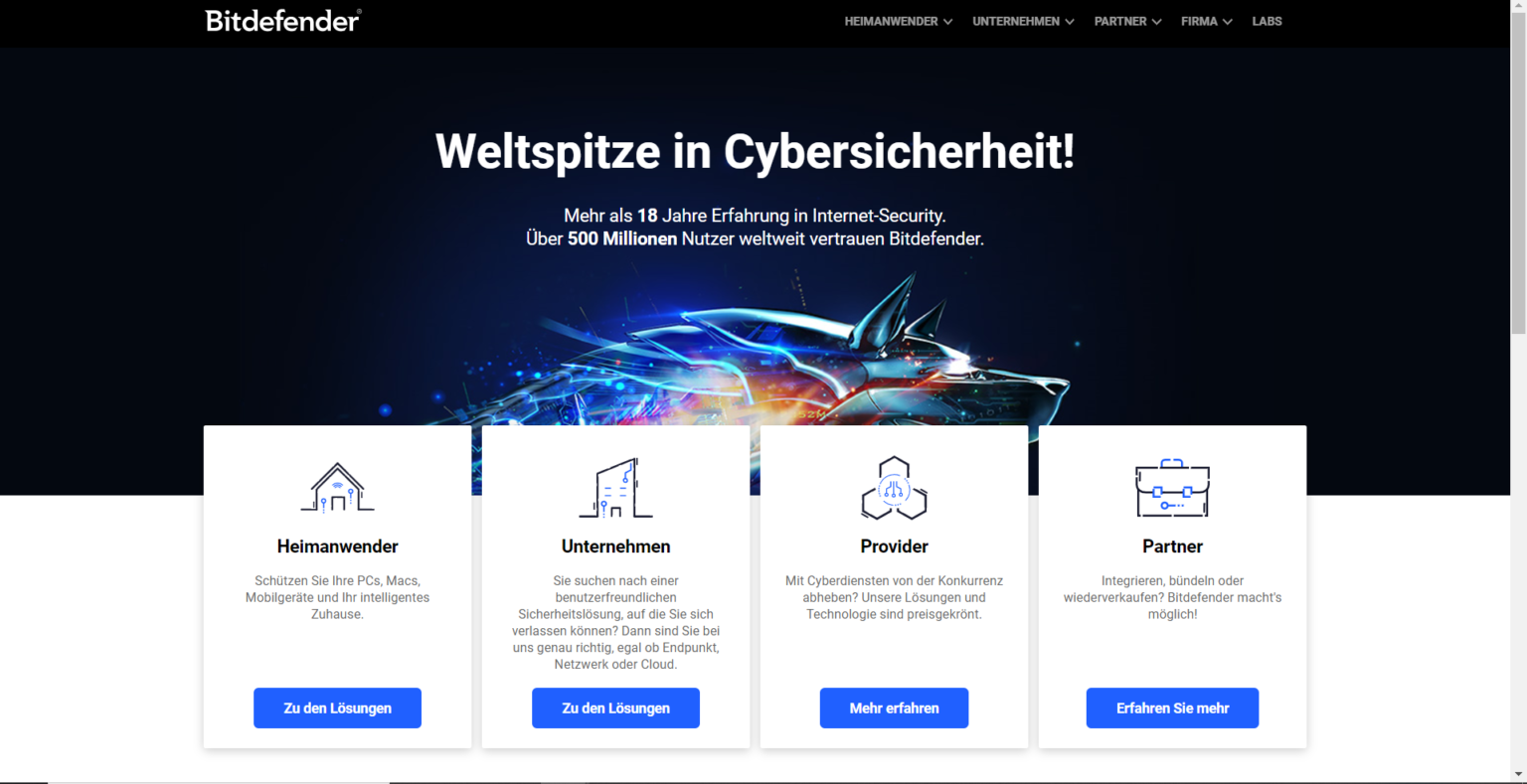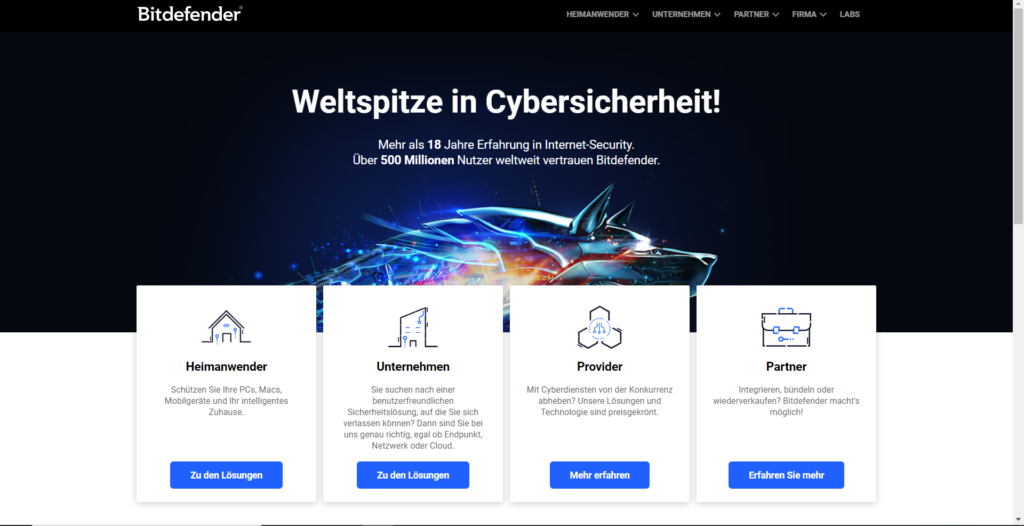 Intego AV - The best protection for your Mac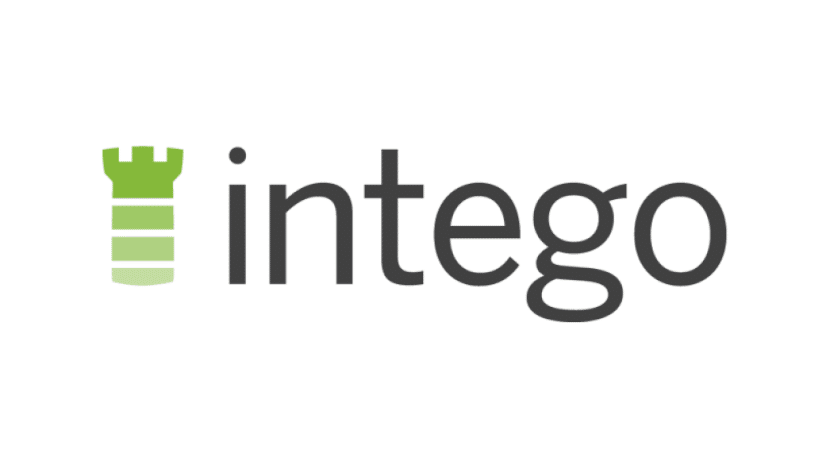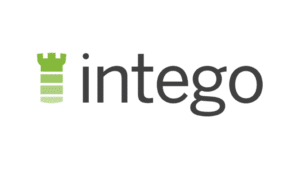 If you take a closer look, then Intego AV is also a test winner. Namely, is Intego AV the best antivirus protection for MacOS. It is particularly recommended because the program is only for Mac and can therefore better address the specific threats that affect Mac users. Intego really convinces with one Good basic virus protection with additional extra features.
The basic protection of Intego AV is called "VirusBarrier" and is Intego's antivirus scanner. In our test, it was able to reliably detect and remove all viruses. The dashboard is user-friendly and offers all the basic tools like real-time protection, scheduled scans and malware removal. A manual search for specific files or folders is also possible.
We also like that Intego allows you to choose your level of protection. You can choose between "minimum", "standard" and "maximum" in order to optimally personalize the virus program to you.
The best thing about Intego AV, however, is that outstanding value for money. This is significantly better with Intego AV than with all other tested antivirus tools for MacOs.
Conclusion: Removing viruses and malware on the Mac is child's play with intego. The best virus scanner for MacOs for us.
Avira Antivirus Pro - strong performance


Avira Antivirus is best known to most as a free provider. The free antivirus software from Avira is generally very good, but we were really impressed by the premium version. The performance, detection and removal of malware and viruses with Avira Antivirus Pro was consistently satisfactory.
The software was able to reliably detect and remove malware and viruses in various tests. We particularly liked the automatic real-time recognition. If you suspect that malware has already sneaked into your computer, the antivirus tool also offers a very good manual scan that allows you to check certain areas in detail.
Also for older PCs Avira suitable. The virus scanner did not slow down our PC in the test and it was hardly noticeable when it was running in the background. In the paid version, great additional services such as a built-in firewall are still convincing. We therefore recommend using the paid version, but the most convincing argument is that the software is completely free in the basic version.
Avira also offers technical support by email and telephone for the premiun variant.
Conclusion: A very solid virus protection system that consistently achieves good results in the detection and elimination of viruses.
Avast Antivirus - The Best Free Protection

Even if Avast Antivirus did not make it onto the podium in our comparison, the antivirus program is especially convincing among the free systems. In fact, at least they know that Avast also offers a paid version. This is probably because Avast already offers basic protection against spyware, malware, viruses and more as freeware. Even useful extras such as small useful extras such as a WLAN inspector and a smart scan function can be found in the free version of the antivirus provider. These features allow the software to scan your computer for security vulnerabilities, which is particularly useful when you want to remove existing viruses and malware. Avast does not only concentrate on finding security holes, but also on general optimization of the computer system. The overall package also includes a popup blocker that makes surfing the net much more pleasant.
If you use the free service from Avast already uses, the Pro version may be of interest to you. This costs 44,95 euros a year.
Conclusion: Avast Antivirus is for us the best free virus protection in comparison. It finds and removes malware reliably and also offers some great extra features.
Norton by Symantec - Virus Protection Promise

Norton is one of the oldest and largest providers of virus protection. This is also reflected in its equipment, the virus protection from Norton has a lot to offer its customers. In addition to the basic protection against malware, spyware, ransomware and more, a firewall, a password manager and at least 10GB cloud storage are also included.
Norton also succeeds in finding and removing viruses and malware, albeit not with the same success rate as our test winner. It is particularly positive to note that Norton Security 2020 is very easy to uninstall. This is very important for virus programs, as it is often not advisable to have two installed on the PC at the same time. There is also child protection, a SafeCam option and a few other useful features.
In terms of price, Norton is in the midfield and costs 29,99 euros per year. But what we like best by far and why Norton The virus protection promise belongs on this list. Should a virus get into the system despite the use of Symantec Norton Security, a Norton expert will try to remove it from the system remotely. If this Norton employee fails in this attempt, the purchase price of the antivirus software will be refunded. This is really great customer service.
Unfortunately, Norton has the same problem as Bitdefnder. The virus protection requires a relatively large amount of memory while it is running in the background. Unfortunately, this is really annoying, especially with older PCs.
Conclusion: Good protection with many extras for an acceptable price. We especially like the "virus protection promise"!
Summary
When a virus hits a PC, it can usually be cleaned up. Of the However, the effort is very high, a lot of time has to be invested. It is all the more important to install an effective virus protection from the beginning so that you do not catch a virus in the first place.
With a pprofessional virus scanner data traffic and executed files are monitored, data carriers and directories can be scanned for viruses and detected viruses can be removed. Additional steps up to reinstalling Windows may be required.
It is best to keep a cool head and use virus protection right from the start. Our recommendation at this point is clearly Bitdefender.
The best virus remover - remove viruses safely and without residue

Remove viruses: Remove viruses and malware cleanly and without residue
Protection against malware:Protection against re-infection with adware, spyware & Co.
Real-time protection: 24/7 protection for your device
Where does malware come from?
Most viruses & malware land on your device via the internet and especially your email. There are numerous other ways of catching malware. These include the use of hacked websites, downloading game demos, music files and toolbars. Sometimes malware can hide in free subscriptions. As you can see, malware can lurk almost anywhere, so it's all the more important to properly protect yourself against it.
What damage do viruses do to my PC?
This is very different from virus to virus. Some malware, such as so-called ransomware software, is very banal; you may even have a ransom note directly on the screen. Other malware, on the other hand, does its damage in the background and can be very difficult to detect. It shows up, for example, through unfamiliar pop-ups or spam and the frequent crashes of your PC. The most common sign that malware is on your computer is that it is suddenly running very slowly.
Remove Viruses and Malware - What's the Best Way?
By the time you're reading this article, it will likely be too late and you've caught a virus or malware, but don't worry. We help remove malware & viruses. Follow our rules of conduct and then remove the virus with the help of an antivirus provider like Total AV.
Am I protected even without antivirus software?
No. The times when you could safely surf the net with an unprotected computer are unfortunately over. Nowadays it is better not to venture into the Internet without virus protection.