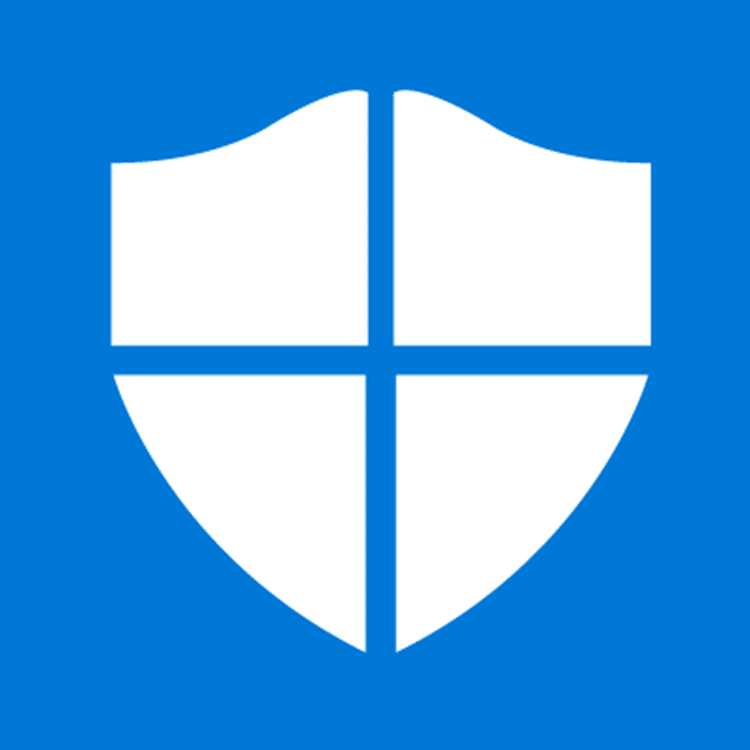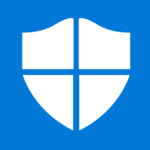 As technology advances, it becomes more and more important to have a good one virus protection installed on his computer. For Windows users, Microsoft naturally came up with the idea of ​​equipping its operating system with free protection: Windows Defender. It is now part of the standard equipment on every Windows 8 and Windows 10 computer and is therefore included with the operating system free of charge. There are, of course, others, numerous free antivirus programs, but how good is Windows Defender anyway?
In our test, we took a closer look at Windows Defender. We particularly value the virus protection laid, but also on his Funktionalität and Configuration options.
Content
No time? It's the better alternative to Windows Defender
No time?
The best virus scanner - try it risk-free for 30 days!
Provider Website

Protection against malware:Adware, spyware & Co. don't stand a chance
Real-time protection: 24/7 protection for your device
Device maintenance: Delete files, increase your RAM and get more storage space
Absolute security: Surf anonymously and safely thanks to your own VPN
What is Windows Defender?
Windows Defender is the built in virus protection from Microsoft Windows, which is now an integral part of the operating system. It is true that the antivirus has definitely improved in recent years, which the experts also point out in the tests AV-Test can see, however, there is still room for improvement. As before, one can simply say: Windows Defender is "better than nothing". Windows Defender may be sufficient, especially if you only do the minimum on your computer. Since it is included for free, it is of course a plus. However, there are now a lot of free alternatives that offer more functions than Windows Defender.
Advantages and disadvantages of Windows Defender
Windows now claims to be the most secure operating system. This is mainly due to the fact that Windows Defender is supposed to protect every computer against viruses and malware. In reality, of course, there is still a lot of catching up to do. Virus protection has improved in recent years, but it still cannot compete with other antivirus programs such as TotalAV, measure up. Nevertheless, we took a close look at the virus protection and tested it.
Advantages
Windows Defender is generally not the worst antivirus protection out there. That's why you have to mention its advantages here:
Free of charge with any Windows operating system (from Windows 8)
Extended Windows protection through the Windows security interface
Easy handling
Suitable for beginners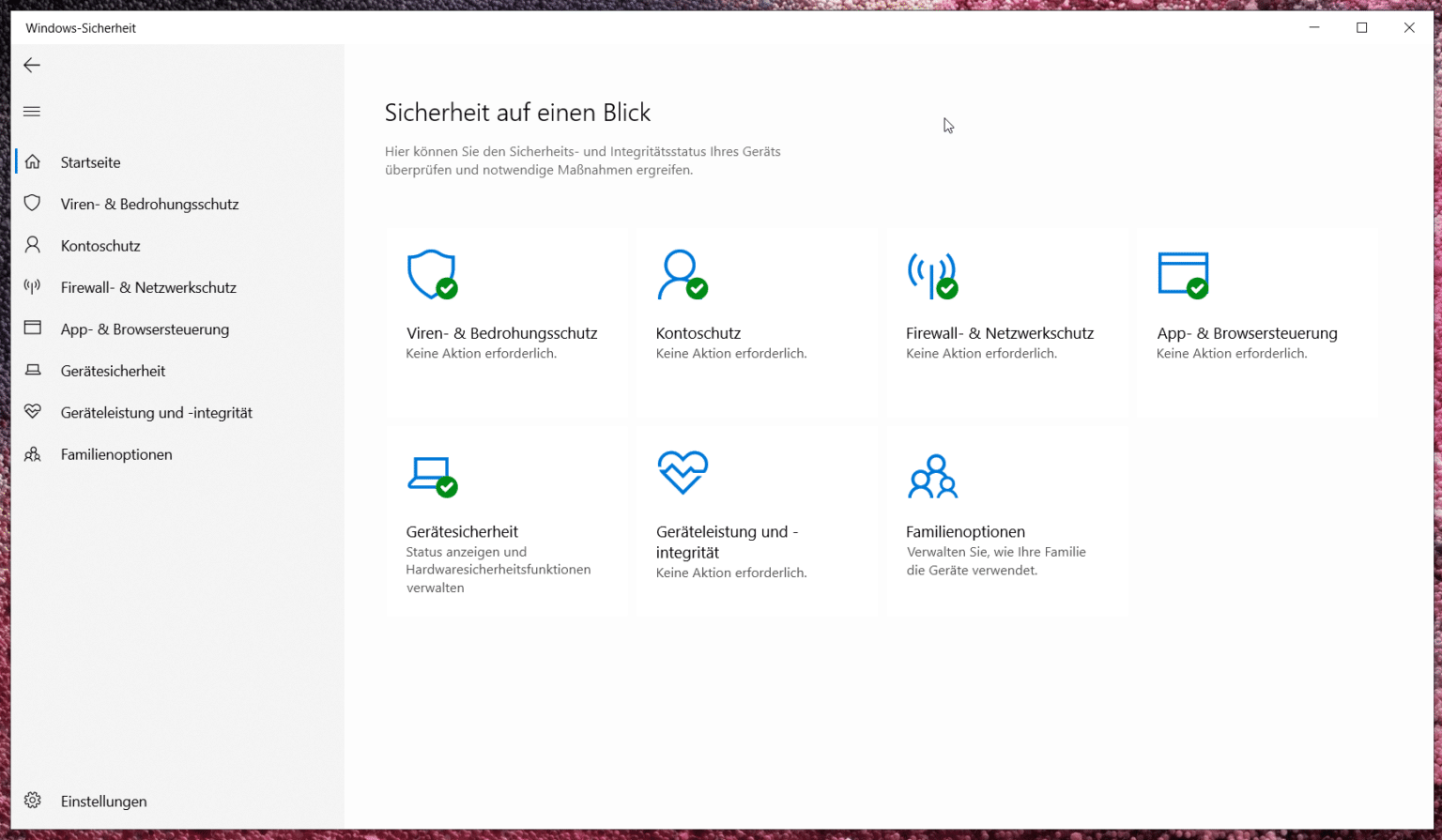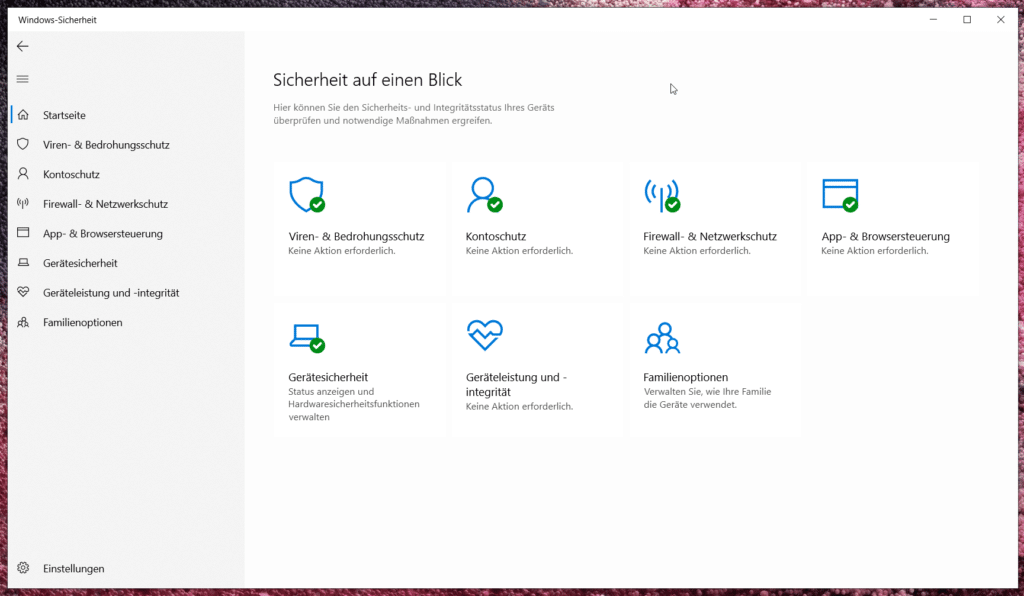 As you can already see on the dashboard, this is relatively simple and straightforward. This virus protection may be sufficient, especially for beginners, but due to the lack of setting options, we strongly recommend that you take a closer look at other antivirus programs. Straight TotalAV, which not only guarantees protection for Windows PCs, came out on top in our tests. A comparison is definitely worth it!
Disadvantages
Free of charge or not - if you look at the advantages and disadvantages, you can see at first glance that additional virus protection is worthwhile.
No protection for Mac, Android and iOS. Windows Defender is intended purely for Windows computers - hence the name.
Limited functions - you have no real control over the virus scanner, virus detection, or other actions
No complete protection against viruses (e.g. ransomware or rootkits). While other antivirus programs have their own functions, e.g. to search directly for rootkits, this is completely absent with Windows Defender.
No protection against phishing Websites - if you don't use Edge (Windows own browser)
Bad firewall with next to no setup functions
Lack of extra features
Hardly any updates the virus database
No protection for privacy
Generally speaking, Windows Defender is really just one basic protection is. Especially when you've got a PC. Nevertheless, it is advisable to get an antivirus immediately after purchase that can do a lot more than the built-in protection from Microsoft. And even if you only do the minimum on the computer - as soon as you have a connection to the Internet, you are not protected from the dangers.
Furthermore, Windows Defender does not offer any protection for privacy or anonymity on the Internet. While most antivirus programs now have additional functions such as VPN, Password managers, data shredders etc. are completely missing here.
Windows Defender in the test - the virus protection is really that good
For our test, we used a newly installed computer and tested what the Windows virus protection can really do. We visited phishing websites, downloaded dangerous downloads and also tried to set up the virus protection as well as possible. The result is sobering, however. Nevertheless, we would like to explain the functions of Windows Defender to you step by step.
The functions
The functions of Windows Defender are of course limited.

Antivirus protection
Windows Defender offers basic protection for every Windows PC. Unfortunately, the virus scanner doesn't allow you to choose whether to specifically scan for rootkits or other malware. However, you can plan the virus scan.

Updates
Windows Defender and Security are updated through Windows Updates. In other words: You cannot update the virus protection alone. As you already know, Windows is not updated every day, so there is no update for the virus protection either.
Windows Firewall
The built-in firewall allows the administrator to set up rules for incoming and outgoing network traffic. In addition, you can choose whether ma is in a public or private network. Windows Defender's firewall is therefore quite solid.
Youth protection
A very good feature, which is unfortunately only available online, is the protection of minors. This cloud-based function allows the administrator to make settings for the whole family. Microsoft also allows you to set up your own accounts for the children on the computer. All the settings that you make in the cloud are implemented as soon as the child logs in with their account. Other browsers can be blocked, rules for websites can be created, and much more. Parental controls are one of the best Windows features.
compatibility
Windows Defender is only suitable for Windows devices. So if you want to protect your home network and your other devices, you have to use a different anti-virus protection.
Performance
For beginners, Windows Defender is fine. We were less enthusiastic about the virus scanner and the updates than about the firewall, which you can really configure according to your wishes.
We have that as positive felt:

user interface
Wijndows Defender comes pre-installed with every Windows operating system. This virus protection therefore does not require any extra setup or installation. The settings that you want to make afterwards are also very simple and very good for beginners.
Firewall
The firewall can be configured very well and you can choose between different networks. You can also create your own rules, open or close ports and thus monitor network traffic. By the way, this can also be seen quite well via the task manager
Price
A big plus, of course, is that Windows Defender is free. It is therefore quite suitable as basic protection.
Virus scanner speed
The speed during a scan was around 24 minutes. Windows Defender is therefore in the middle class. However, since there are hardly any additional settings, other values ​​cannot be used here.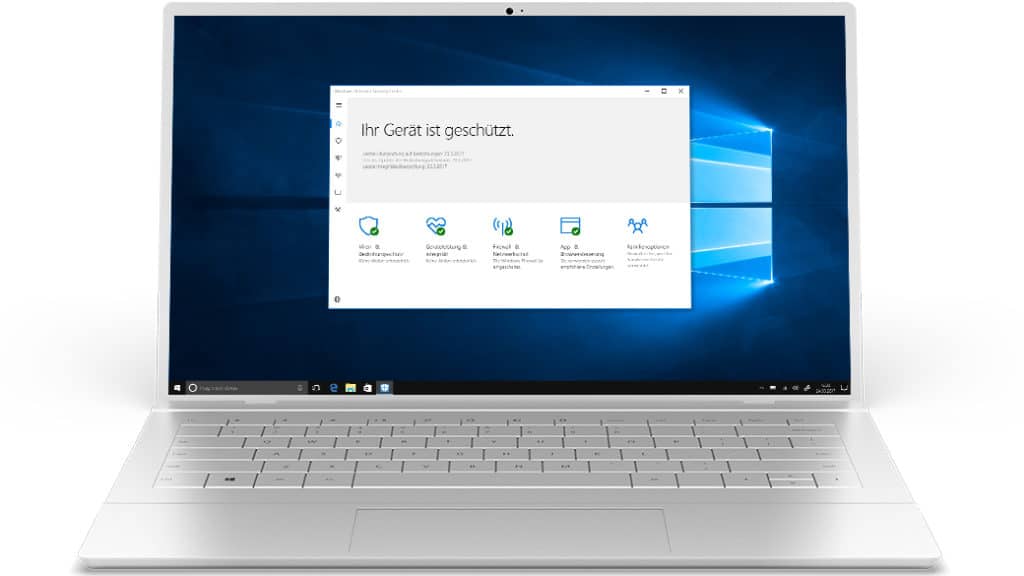 However, we have that as negative felt:
virus protection
The virus scanner is slow and you cannot really track which folders are currently being searched or which files are being scanned. Also, there are no ways to specifically scan for Trojans, rootkits, or spyware. While this may be easy for beginners, when you've really caught a virus and Windows Defender isn't showing what's being scanned, things get tricky. The virus scan is really only intended for all those who either do not use the Internet or only do the bare minimum on the computer.
Compatibility
As I said, this virus protection only comes with Windows. Mac, Android and iOS are falling by the wayside here. If you want to protect your end devices or your entire network, you should definitely use another anti-virus protection. In comparison, you can start at € 29 at TotalAV get an excellent antivirus that protects up to 3 devices regardless of the operating system.
No protection for privacy
While other antivirus programs already offer VPNs these days, Microsoft is definitely lagging behind. You can of course also choose a good VPN service. We have them for you here. explained.
Speed ​​during a scan
The computer runs very slowly during a virus scan. You can clearly hear that the scan is in progress. This also makes it slower to build websites.
Virus scanner speed
The virus scanner's performance is definitely bad. During one Rapid tests took AVG around 22 minutes, with other antivirus programs being significantly faster. For one It took us almost 2 hours to complete a full scan of our computer - that is not acceptable.
customer Support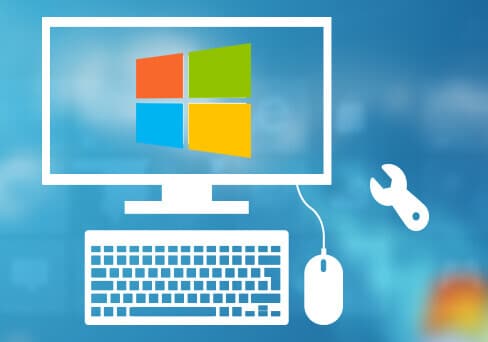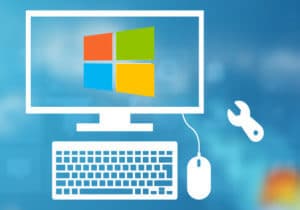 Since the virus protection comes with Windows, Microsoft is responsible for all your questions about Windows Defender. There is a separate help page with a lot of FAQs and tutorials on how to optimally set Windows Defender and the firewall. And if all else fails, you can still get help directly from Windows. As a rule, one speaks to a bot, but if the question is clearly phrased it immediately brought us to the right problem-solving page. If you have further questions, you can contact support, usually via a remote connection. As a rule, Microsoft only helps with small things - if larger questions arise, you will be advised that this will cost something.
Summary
Windows Defender should really only be viewed as basic protection. Virus protection has improved significantly in recent years, but unfortunately it is still lagging behind. Windows Defender cannot compete with other virus programs such as TotalAV. Even other, free antivirus programs have a better detection rate and setting options than Windows Defender. If you really do not want to install any other antivirus protection, you should at least be very careful on the Internet. If you don't click dubious links or download files, you can work well with Windows Defender. However, the setting for a VPN, for certain scans and, above all, the database update is simply missing here. While other virus providers are updated daily, Windows Defender has to wait until Windows is updated. Unfortunately, this is insufficient.
Windows Defender in the test: is the virus protection good enough?
All in all, Windows Defender is a solid base of protection, but it should be replaced with another virus protection as soon as possible. If you value anonymity and privacy, other providers offer many more features. A big plus point is the integrated firewall, but the virus scanner is unfortunately nowhere near as good as other comparable antivirus programs on the market. Phishing websites are also only blocked in Edge - if you use Chrome or another browser, you have to use plugins (and thus also other antivirus programs).
Protection against ransomware
2.5
Price-performance ratio
8.5
For
Free of charge
User-friendly
Solid basic protection
Contra
Mediocre malware detection rate
No real-time verification
Rare updates
No built-in VPN or other tools