Projectors have come a long way in the past few years. Today's models can handle a wide variety of multimedia content from films, photos and even games with serenity. Although there are still models with resolutions of 720p or less, higher resolutions (from WXGA to FHD) are the order of the day and we are now even seeing the first 4K versions with horizontal resolutions of almost 4.000 pixels. Most home projectors offer a wide range of connection options. With the way the state of the art advances, they are already an alternative to television.
Content
Projectors - from portable to home theater
Just as no two houses are identical, projectors designed for home use also differ greatly in price, features, purpose and capabilities. They range from tiny pico and palmtop projectors to home theater models that can form the heart of a home theater. There are now even high-end home entertainment projectors that are bright enough to withstand the ambient light in a family room with plenty of windows. Some are game geared, and most handle video (and photos) quite well. In addition, some data projectors can display video very well, so they may be a good choice for someone whose home doubles as an office. Here's what kind of home projector is best for you.
What do you want to project?
There are four basic types of content that you can display with a projector: data, videos, photos, and games. Most projectors can process all of them, but each type of projector has its strengths. Business (or data) projectors are best for displaying data-centric presentations: PowerPoint slides, PDFs, Excel files, and the like. Consumer models like home entertainment, home theater and video projectors are more geared towards watching movies and videos. Projectors that handle video well are usually good for photos too. Gaming projectors are a small but growing niche. Most importantly, they need to have a lower entry delay.


Many projectors can be used in many ways and do justice to a range of content. For example, if you have a home office and occasionally want to view data presentations, but also want to use the projector for entertainment, this is not a problem. Nevertheless, it is always advisable to know what the main task of a projector in your household is before you start looking.
Beamer portability
A home projector doesn't just have to collect dust at home. Many projectors are portable enough to travel with or at least easily move from room to room. The main exception is a home theater projector, which you will most likely want to install permanently. The gaming projectors we tested can easily be taken to a LAN party, for example. A new industry that is developing are so-called micro projectors, these are very portable and available as both consumer and business models. Many are suitable for both personal and business use. This projector class includes pico projectors, most of which fit in a shirt pocket, and palmtop models, which fit in an outstretched hand.
Beamer technologies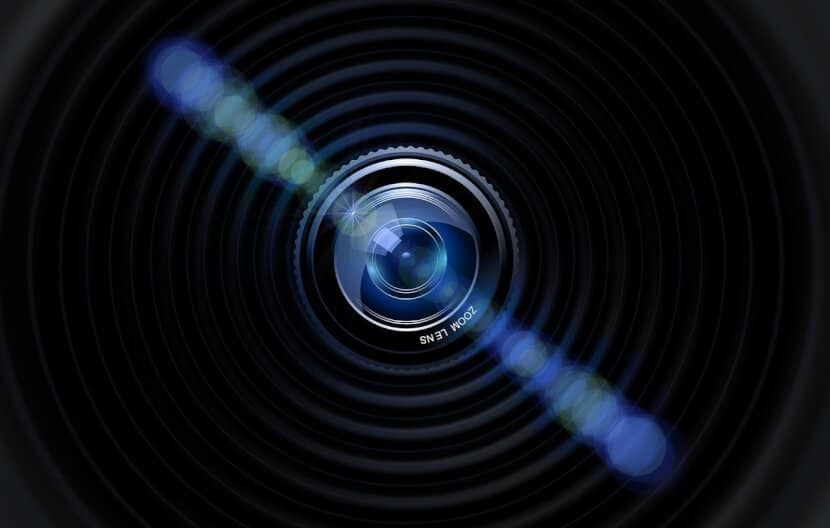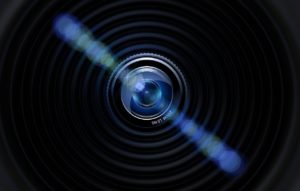 With the different sizes, of course, comes the use of different technology. Most projectors are either LCD-based or use a Texas Instruments Digital Light Projection (DLP) chip along with a laser, LED, or LCOS (liquid crystal on silicon) light source. Single chip DLP projectors may be subject to what is known as the "rainbow effect". Small red/green/blue rainbow-like flashes may be visible, particularly in scenes with bright areas set against a dark background. With some DLP projectors, this effect is so minimal that you can easily ignore it, but with other projectors, this phenomenon can be very annoying. Especially people who are sensitive to these artifacts and may feel distracted by them should therefore be very careful when buying DLP chip projectors. LCD projectors are immune to this effect, making them the better choice for many.
Understand the resolution and brightness of projectors
Ideally, the native resolution of your projector should match the resolution of the content you most view. This is another reason to think carefully about what you will use it for most often before buying a projector. For videos and games you need a native widescreen aspect ratio such as 16: 9 or 16:10. Both 1080p (1.920 x 1.080 pixels) and 720p (1.280 x 720 pixels) have this aspect ratio, while WXGA projectors (1.280 x 800 pixels) have an aspect ratio of 16:10.
Both home theater and home entertainment projectors work best at 1080p resolutions, although many consumers are happy with cheaper 720p models. If you are a more demanding user, you can also consider a 4K projector with a resolution of 3.840 x 2.160 pixels.
The brightness of projectors at the consumer level ranges from less than 100 lumens for pico projectors to several thousand for video and home entertainment models. How bright your projector should be largely depends on two factors: lighting and image size. If you are okay with relatively small images and / or plan to use your projector mainly in a darkened room, you should get by with a lower brightness. A home entertainment projector for a family room, on the other hand, should be significantly brighter, around 2.000 lumens or even more.
You should note that the perception of brightness is measured logarithmically. This means: It takes a lot more than twice the number of lumens for an image to appear twice as bright. Therefore, modest differences in nominal brightness (e.g. 2.100 and 2.500 lumens) are usually of little concern.
Home theater or home entertainment?
Home cinema projectors are designed for use in dark conditions in specially designed rooms and are therefore not suitable for your living room or other bright rooms. A room specially designed for a home theater can be just about anything, from an elaborate, professionally designed home theater to a basement room with a sofa. Such projectors usually do not have built-in speakers, as their owners prefer to connect them to high-audio systems. Image quality, functions and resolution are much more important. Most home cinema projectors have at least 1080p and contain additional features such as 3D. Since you are viewing the content in a dark room with no ambient light, a home theater projector doesn't have to be particularly bright. You should never need more than 2.000 lumens.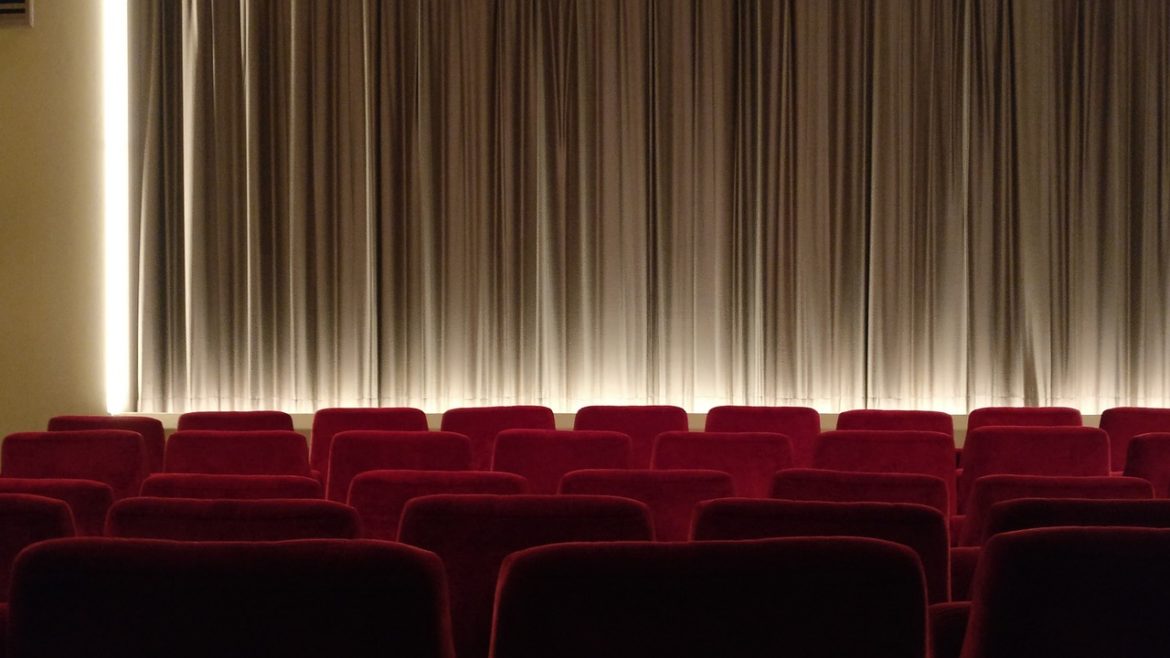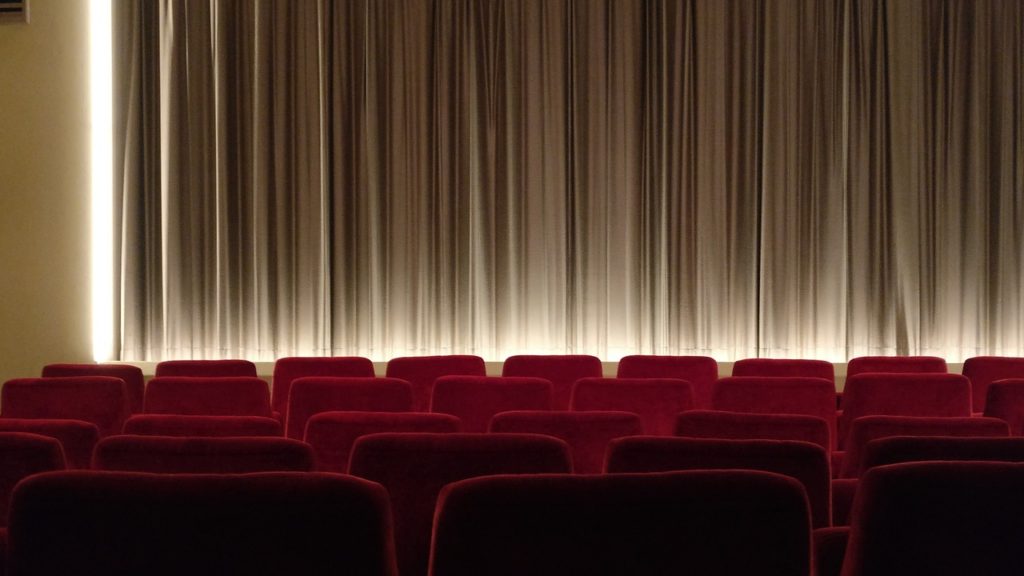 Home entertainment projectors, on the other hand, are much more versatile than home theater models and are generally used in places such as the living room where there may be significant ambient light. In the meantime, home entertainment projectors have become a viable replacement for televisions and can project fairly large images without any deterioration in image quality. They tend to be significantly brighter than home theater models and often have built-in sound systems. However, because home entertainment projectors are designed for casual viewing, their image quality - although generally good - rarely matches that of home theater models.
Connection methods: HDMI and more


Most projectors offer a variety of connection methods. Almost all new models offer at least HDMI connectivity. Larger projectors have full-size standard HDMI connections, while palmtop, pico and other small projectors often have mini or micro HDMI connections, which require different cables and adapters, which are usually included with the Beamers are included.
More modern and expensive home entertainment and home theater models have connectors that are compatible with HDMI 1.4a or higher and allow projection from a Blu-ray player or set-top box and a computer. Some have HDMI ports that support MHL and provide wired connection to compatible phones and tablets. In addition, some models connect via WiFi (either built-in or via a dongle or adapter) and support streaming media via Intel Wireless Display (WiDi) and / or Miracast.
Composite video, component video and S-video are also common connection types and there are more and more beamers that offer direct connections to a computer via a USB cable. Older projectors often also have VGA connections.
The best projectors in comparison
Hopefully you now understand the world of projectors a little better and are ready for our recommendations. Below you will find our current best projectors in their respective categories. They therefore vary greatly in size, brightness and features. However, all of these projectors have one thing in common: They are excellent for what they are intended for.
The best projector: Optoma UHD50
In Highlights: 4K resolution, beautiful colors, excellent value for money.
When should you buy it?: If you want the best possible image quality for your money.


If you want cinema quality in your living room at an affordable price, there is no better option than the Optoma UHD50. With 4K resolution and amazing HDR colors, the UHD50 shows your favorite films and TV shows in the best possible quality and at a size of over 100 inches.
The technical properties are almost too good to be true: The Optoma UHD50 has 2.400 lumens of brightness, a contrast ratio of up to 500.000: 1 and support for HDR10. Otherwise, the Optoma projector also offers you a whole range of connections, including two HDMI connections, a VGA and even a USB connection. With it you can easily connect everything from older computers to sleek modern streaming devices to the projector.
With a stated lamp life of 6.500 hours, this projector will last for years of everyday use before you need to consider a replacement lamp. At this point, you'll probably be thinking about upgrading to a newer model anyway. With a daily use of 4 hours you would have a lamp life of 1625 days, almost 4 1/2 years.
[amazon box="B07BSQMY3Y"]
The best projector for home cinema: BenQ HT2550
The highlights: 4K resolution, HDR support, 2.200 lumens brightness.
When should you buy it?: You are looking for an inexpensive projector with excellent color accuracy for your home theater.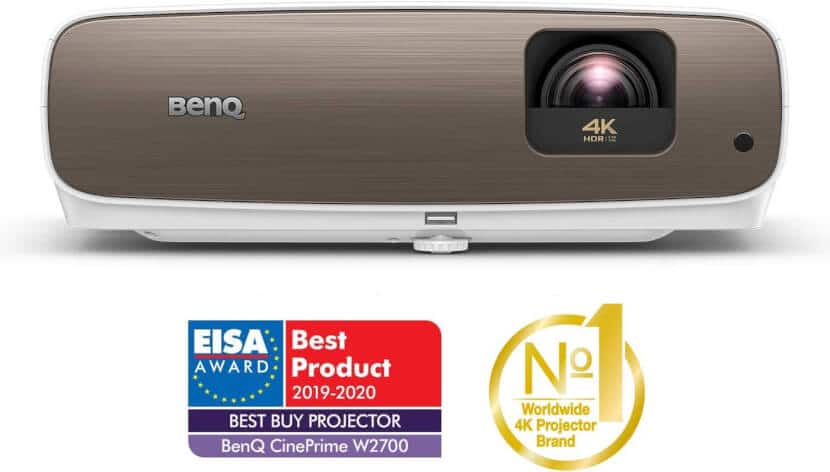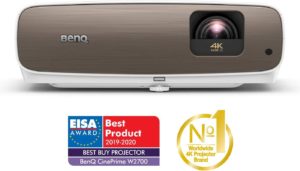 The BenQ HT2550 should be at the top of your list if you want to buy a projector for your home theater. With a beautiful 4K resolution, a very good brightness of 2.200 lumens and an HDR color palette, this model is a good solution for any home theater, especially at its affordable price. Due to the high number of lumens, which is normally not necessary for home theater projects, the BenQ HT2550 projector is also suitable for slightly brighter rooms.
The best feature of the HT2550 is its excellent image quality. This projector analyzes every image in order to achieve an optimal balance between color accuracy and contrast. Although the HT2550 is not portable, it is light enough to switch rooms with it.
With a lamp that should last 10.000 hours (15.000 in LampSave mode), the BenQ HT2550 should survive years of playback.
[amazon box="B07PD69Q3P"]
The cheapest projector: Optoma HD143X
The highlights: Great picture for a very good price.
When should you buy it?: If you want a projector with a good HD picture, but your budget is not too big.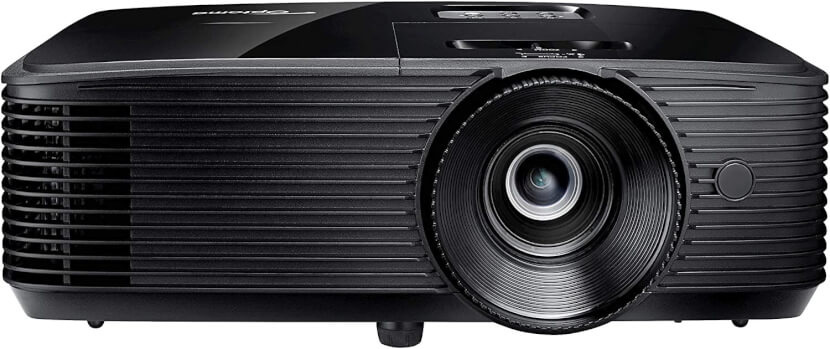 If you plan the occasional movie night, but don't want to spend too much money on it, the Optoma HD143X is ideal for this. The inexpensive projector offers a 1080p image, very bright 3.000 lumens and a lamp life of 8.000 hours.
The HD143X is light and easy to move, so you can set it up for the occasional movie night without any problems. For the price, the colors are very vivid, especially in cinema mode. Unfortunately, the overall brightness of the projector is halved in this mode in order to achieve better shadow details in dark rooms. So if you want to get the best picture out of the HD143X, a dark room is ideal. As a simple projector solution, the HD143X is the perfect option for the vast majority of everyday users. Let's be honest, most of us don't want to tinker with the perfect home cinema, but just have an evening at home every now and then or watch the football game on the big screen at the weekend.
[amazon box="B078Y8WGV7″]
The brightest projector: Sony PX747-4K
The highlights: Cinema quality 4K picture quality with bright 3500 lumens
When should you buy it?: If you want to turn your living room into a cinema.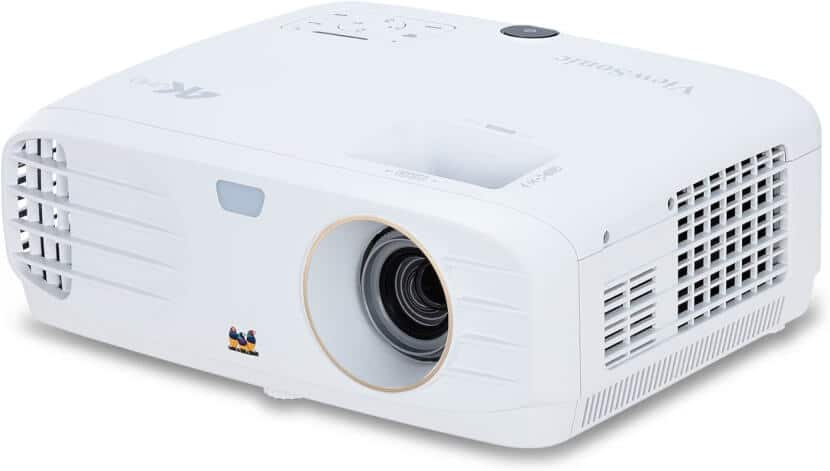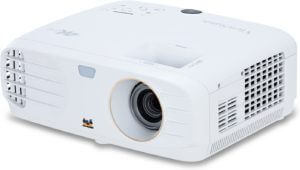 The groundbreaking Sony PX747-4K is a relatively inexpensive model that will bring that cinema feeling into your living room. This model was developed for home cinema enthusiasts who want a real cinema experience in their home and that without extra cinema room.
With an incredibly high brightness of 3500 lumens, the projector qualifies for a cinema experience even in daylight. Sony itself advertises with "living room, garden and everywhere in between". This Sony projector also has a lamp life of 15000 hours (in Lamp Safe mode) and is well suited as a TV replacement thanks to this long life. The projector uses DLP technology, but does not show any annoying rainbow effects in most situations.
[amazon box="B079MQD2TL"]
The best high-end projector for beginners: LG HU80KSW
The highlights: Easy installation and setup, excellent 4K resolution, smart TV functionality.
When should you buy it?: If you are looking for a high-end projector that you don't have to mount.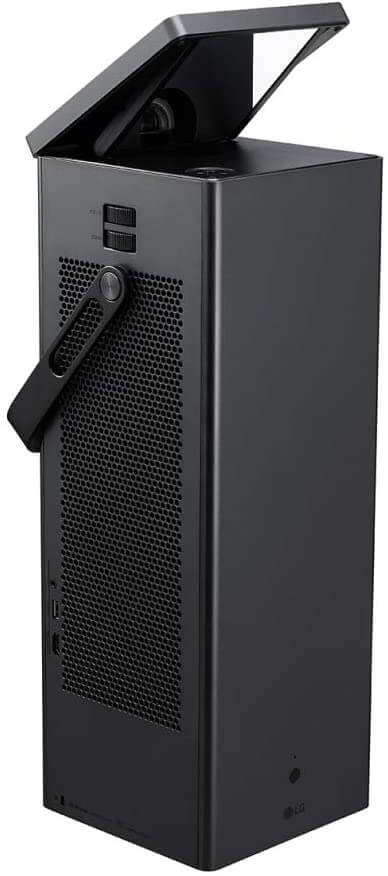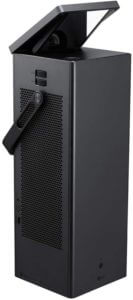 One of the biggest problems that potential projector owners face is the optimal setup. Regardless of whether you intend to connect a projector using a ceiling bracket, find a table with the perfect height and distance from the wall, or find a solution somewhere in between. The result is often the same: setting up a projector is not the easiest thing on the planet. Fortunately, LG's spectacular HU80KSW solves many of these problems.
The HU80KSW is available in a compact, portable design that does not require a table or stand. This makes setting up the projector a lot easier. It also has an integrated Smart TV functionality and works great with cell phones and the like. thanks to screen mirroring. Simplification is the main feature of the HU80KSW (except in the name). It offers plug & play via USB, Ethernet and HDMI and is incredibly flexible.
But the technical details are also impressive, a laser-based light source, full 4K resolution, HDR10 and 2.500 lumens of brightness are more than enough for viewing in cinema style. In addition, the Sony projector offers the option of projecting onto a screen of up to 150 inches.
[amazon box="B07HNTFQ17″]
The best portable projector: Vamvo Mini
The highlights: Good size, easy connectivity, low price.
When should you buy it?: If you are looking for a portable but powerful projector at an affordable price.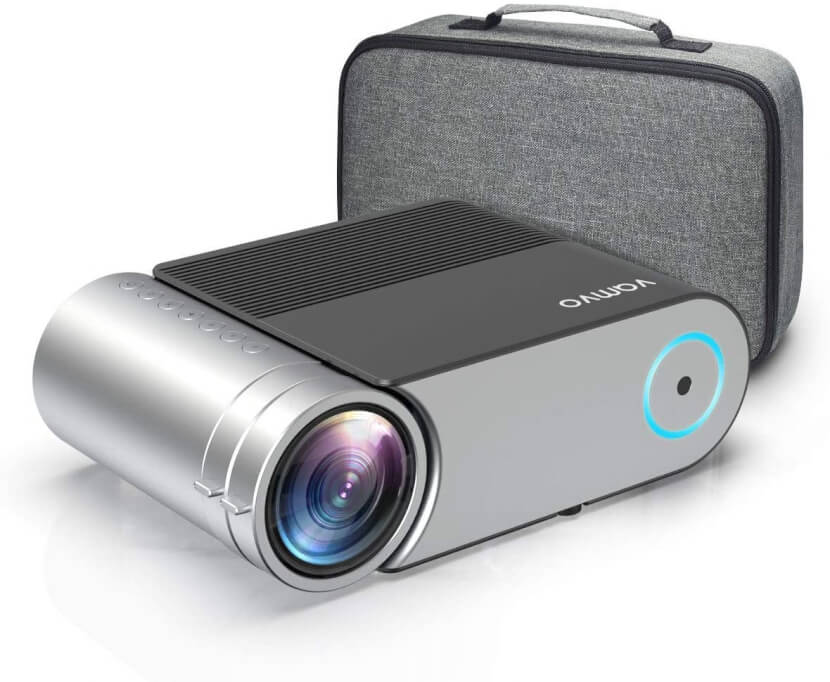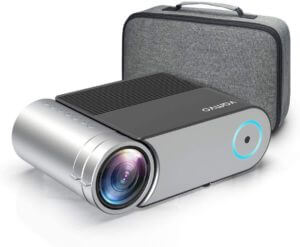 The Vamvo Mini is an LED projector. Although the Vamvo Mini is one of the heavier portable projectors with a weight of 1,25 kilograms, it offers a very good compromise between good technology and portability. The projection area is a very good 44 to 200 inches. The technical values ​​with a contrast ratio of 2.000: 1 and a very good brightness of 4.000 lumens are also impressive. Despite the good lumen value, the Vamvo Mini should better be used in darkened rooms.
The advantages of the portable projector are definitely a good native resolution of 1.280 x 720 pixels. The maximum resolution is even 1.920 x 1.080 pixels. The manufacturer states a really good lamp life of a maximum of 50.000 hours. Other features of the Vamvo Mini include a keystone correction of +/- 15 degrees, a 3 watt loudspeaker and a tripod thread, which is located on the bottom of the device and with which you can attach the projector to a tripod. There are a total of six connections on the projector: a VGA connection, an HDMI connection, an audio output, an AV connection and two USB connections.
[amazon box="B07RB49JSM"]
Frequent questions about projectors
What is a projector, how does it work and what is it used for?
Until a few years ago, projectors were only known for presentation purposes in offices. However, in recent years in particular, projectors have become more and more popular thanks to new technical innovations. In the meantime, they are suitable for your own home cinema and even as a television replacement for everyday use.
Which projectors are the best?
Projectors come in all sizes and shapes. The requirements for a projector are very diverse, from office to home theater. Therefore it is difficult to determine the best projector. Our current test winners in various categories are the Optoma UHD50, the BenQ HT2550, the Optoma HD142X, the Sony PX747-4K, the LG HU80KSW and the Vemvo Mini.
How expensive are projectors?
As already mentioned, there are many different types of projectors, which means that the prices also vary greatly. The cheapest projectors are available from less than 100 €, but these usually come with very big weaknesses and are not worth the purchase. A good guideline for a projector is between 250 and 500 €. For demanding users, or for a projector as a replacement for television, you should expect more than € 700 up to several thousand euros.
How long does a projector lamp last?
Many inexpensive projector lamps have a lifespan of approx. 5000 hours. An eco-mode or lamp-safe mode can increase this time. One advantage of LED projectors is that the lamps often have a service life of at least 30.000 hours and more.