The processor or CPU is required in every PC. The two competing suppliers of processors are AMD and Intel. There are countless processors, which differ in price, performance, socket and many more. It is important to understand that different processors are best for different users. We'll test them all and tell you which CPU is best for you.
Content
What is a processor?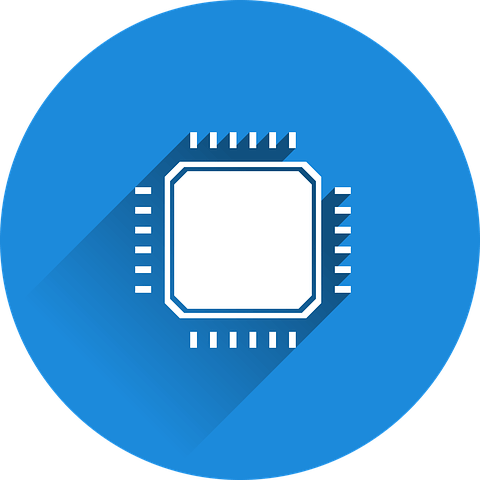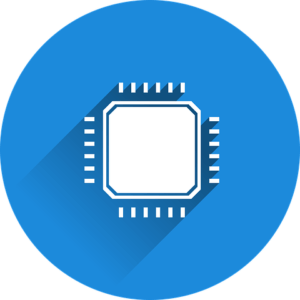 A processor or CPU (Central Processing Unit) is an essential part of the computer. The CPU is the central element of a PC, quasi the heart and sits on the so-called mainboard. With the help of the processor, all important processes are controlled and calculated in a PC. Regardless of whether you open a program or a game, the processor calculates what exactly appears on the screen and when.
Even while programs are running, the processor continues to work uninterrupted. Incidentally, what you ultimately see on the screen is calculated by the graphics card. What is fascinating is that all commands from the CPU run via a binary system, which means that the CPU only understands the commands "0" and "1" - on or off and calculates all the information on them. How many zeros or ones the CPU can calculate per second can be seen in the clock frequency.
Which processor manufacturers are there?
There are currently two well-known companies that produce processors: Intel and AMD. Similar to graphics cards, it asks which processor manufacturer is the best for you. Both Intel and AMD offer CPUs that can be used for all applications, but they still have advantages and disadvantages. Much also depends on your budget. In general, similar to graphics cards and AMD is the cheaper provider.
Another feature is that AMD Ryzen CPUs are all relatively easy to overclock, which is often not so easy with Intel. Generally speaking, AMD processors are best for applications, while Intel is better for games.
AMD Ryzen CPUs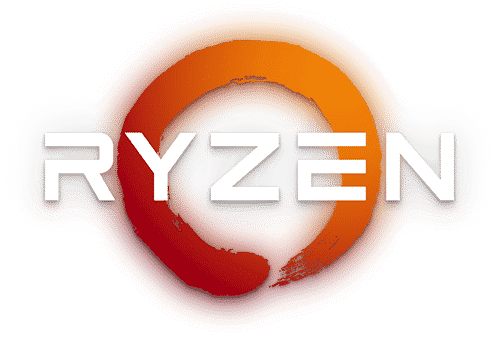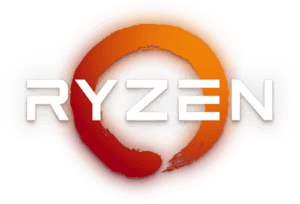 Before AMD began to plunge into the graphics card market, they conquered the processor market with Ryzen CPUs. The Ryzen CPUs are considered to be the CPUs with the best price-performance ratio, which can calculate most applications and games smoothly. AMD processors usually use more computing cores to achieve their performance. This is particularly noticeable in programs that are able to use all computing cores optimally. These are, for example, photo and video editing programs. All Ryzen CPUs also have so-called multipliers, which allow easy overclocking.
Intel Core CPUs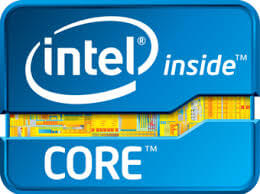 In many categories, Intel continues to lead the way in processors. They are usually a little more expensive than their competition, but Intel processors continue to offer undisputed power. Intel processors also support technologies such as Apple's Thunderbolt 3 interface, for which AMD has not yet had any licenses. This is also the reason why you will only find Intel CPUs in all Macbooks.
The most important criteria when buying a processor
Processors are complicated technology and finding the right CPU can be difficult. We therefore advise you to consider a few important criteria before buying to make the selection easier.
Skirting
Core number
cache
Hyper Threading
Integrated graphics processors (GPUs)
Taktfrequenz
Thermal design
Price-performance ratio
Skirting
The socket is the place on the mainboard on which the processor is placed. The processor is connected to all other components of the computer via the mainboard and the socket. There are currently five different bases.
Socket 1151 (Intel, standard socket)
Socket AM4 / AMD, standard socket)
Socket TRX (AMD, enthusiast socket)
Socket TR4 (AMD, enthusiast socket)
Socket 2066 (Intel, Enthusiast Socket)
So before you buy a processor, you should pay attention to what kind of socket your mainboard has. Online you can find the information about the base in brackets after the product name. In addition to the timing and number of cores, the socket is one of the most important criteria when purchasing a processor.
Core number
In addition to the socket, you should always pay attention to the number of cores when buying a CPU. In general, a modern processor should have at least four cores if possible. Until some time ago, the number of cores was relatively unimportant, especially for games, as often no more than 2x cores were used at the same time. Meanwhile more and more games use more than 2x cores at the same time. However, the core number has been extremely important for video and photo processing for a long time, since programs such as Adobe Photoshop and Adobe Premier Pro support the use of several processor cores at the same time. With the Ryzen Master Tool, AMD offers an interesting tool that allows you to individually adapt the number of cores and much more to your own needs.
cache
The processor "cache" or intermediate memory is similar to the memory of a computer. A processor's cache is a small amount of very fast memory used for temporary storage. This allows a computer to very quickly retrieve the files that are in the processor's cache. The larger a processor's cache, the more files it can store for that quick retrieval.
Hyper Threading
The first processors with Hyper Threading appeared as early as 2002. Back then in the Pentium 4 HT from Intel. Hyper Threading means that a single physical CPU core is displayed as two logical CPUs by the operating system. So the CPU pretends to have more cores than it actually has. A processor uses this trick to speed up the execution of programs. Both logical CPU cores can use main memory through Hyper Threading. This helps, for example, when the work of a logical core of a task is blocked. In this case, the other logical core can take on other tasks.
Integrated graphics processors (GPUs)
Many of today's processors have integrated graphics processors that are used to compute graphics. If a processor does not have an integrated GPU, you need a separate GPU. Integrated graphics processors do not offer the same computing power as separate, independent GPUs. But if you only use the computer for office or simple, non-graphically appealing applications, the graphics processor integrated in a processor is sufficient.
Taktfrequenz
The frequency of a CPU is measured in Hertz (Hz). It is the speed at which a processor works. So the number of pulses per second that an oscillator produces. A high clock frequency means a fast working processor. In the past, simply having a faster frequency meant better performance. However, this is no longer necessarily the case today. In some cases, a CPU with a low frequency may actually perform better than a processor with a higher frequency due to the infrastructure of the CPU. In addition to the frequency of the CPU, it is important to observe the instructions per cycle of a CPU. In most cases, a high clock frequency still means a powerful processor.
Thermal design
Processors generate heat. The thermal design performance specification assigned to a CPU explains how much heat is given off by the processor. This directly affects the type of cooling system a CPU needs. If the CPU does not come with a cooling system (in most cases a fan) or if the existing cooling system is insufficient, the system can overheat. Overheating of the system leads in the best case to the fact that the processor is automatically downclocked and thus brings less performance, in the worst case it can destroy the processor and other components of the computer.
Price-performance ratio
Some users can skip this point. If you have a very large budget, a lot of money will also bring you a lot of performance. However, if you have to pay more attention to your budget, there are processors that bring you more performance for your money than others. AMD is often a bit ahead when it comes to price-performance ratio.
What does a processor cost
If you value an extremely high-end device, you can easily spend over 1000 euros on a really good processor. Most users don't need a 1000 Euro processor, however. A normal processor means that you can play most games in good resolution and smoothly and run daily office applications without any problems. For a good processor, you will typically spend between $ 250- $ 600. The more you get into computationally intensive applications like video rendering, the more you should be willing to spend. If, on the other hand, you just want to surf the Internet, use Office applications and check your e-mail, there are processors available for around 100 euros.
The best processors in comparison
As mentioned above, there are a multitude of different processors with a huge price range. Therefore, in our test, we do not just follow pure benchmarks, but have divided our processor test a little. We will introduce you to a test winner for each of the following categories:
Gaming processor
Price-performance ratio
video editing
Performance
Budget
Office & everyday life
Streaming
Best gaming processor - Intel Core i7-9700K (9th Gen)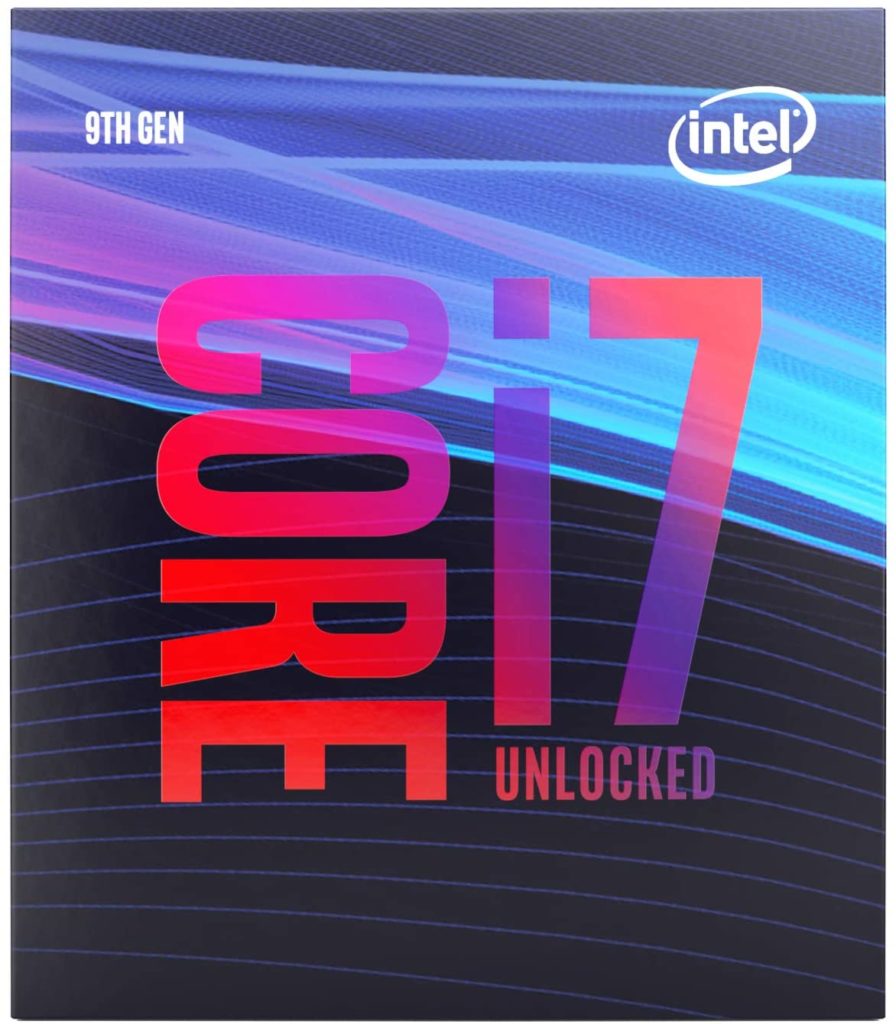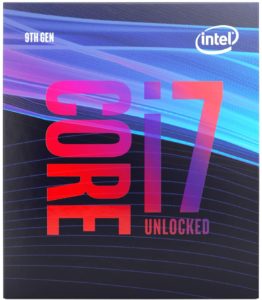 When it comes to gaming, Intel is still ahead. Theoretically, the test victory for the best gaming processor goes to the Intel Core i9-9900K. However, the i9 is almost nowhere available and apart from that, the i7-9700K offers almost exactly the same benchmarks for a significantly lower price. Both the single core performance and the 8 cores together deliver absolute top marks for games. For those who are looking for a very good AMD processor to play with, the Ryzen 7 3700X is very suitable. This CPU is even a little cheaper than the i7 and also offers very good performance.
Architecture: Coffee Lake
socket: 1151
Core / Threads: 8/8
Base clock frequency: 3.6 GHz
Boost clock frequency: 4.9 GHz
Benefits:
Excellent performance for gaming
Smooth single-thread performance thanks to the high Turbo Boost clock rate
Soldered TIM (Thermal Interface Material) offers very good thermal design
Disadvantages:
Expensive
No hyper-threading technology
[amazon box="B07HHN6KBZ"]
The processor with the best price-performance ratio - AMD Ryzen 7 3700x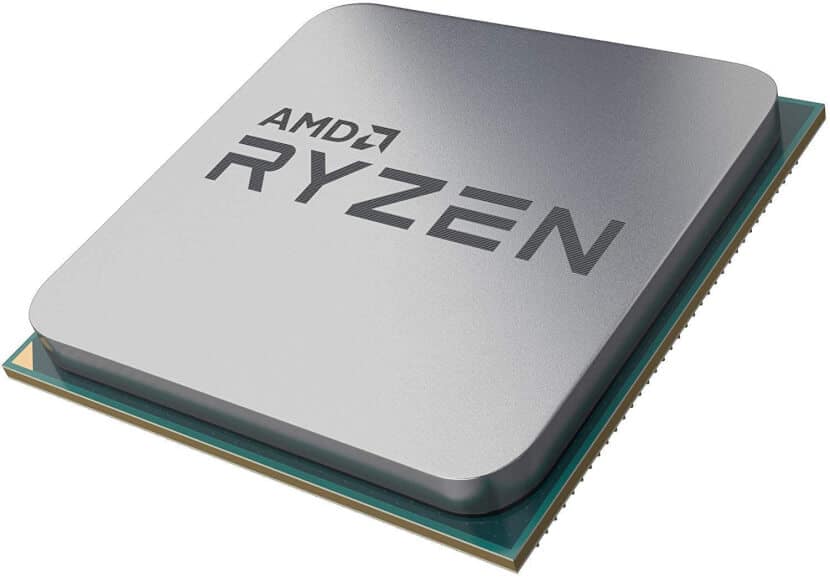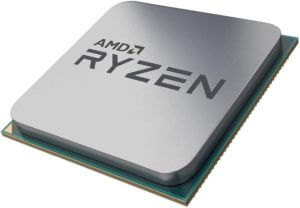 As usual, AMD scores in the price-performance ratio. The AMD 7 3700x is an excellent processor that is just as suitable for video editing as it is for gaming. It is really inexpensive. An Intel alternative for an inexpensive CPU is the Intel Core i5-8400. In fact, the Ryzen 7 3700x delivers incredible values ​​for its price. It comes with twice as many threads as the i7-9700K and costs less. The base clock frequency of 3.6 GHz and the 36MB cache are also convincing for the price. If you use the Ryzen 7 3700x with an X570 motherboard, you even get PCIe 4.0
Architecture: Zen 2
socket: AT 4
Core / Threads: 8/16
Base clock frequency: 3.6 GHz
Boost clock frequency: 4.4 GHz
Benefits:
Supports PCIe 4.0
Very good value for money
Compatible with x470 motherboards

Disadvantages:
Not the best thermal design for overclocking
Requires an expensive x570 motherboard for PCIe 4.0 support
[amazon box="B07SXMZLPK"]
Best processor for video editing - AMD Ryzen 7 2700X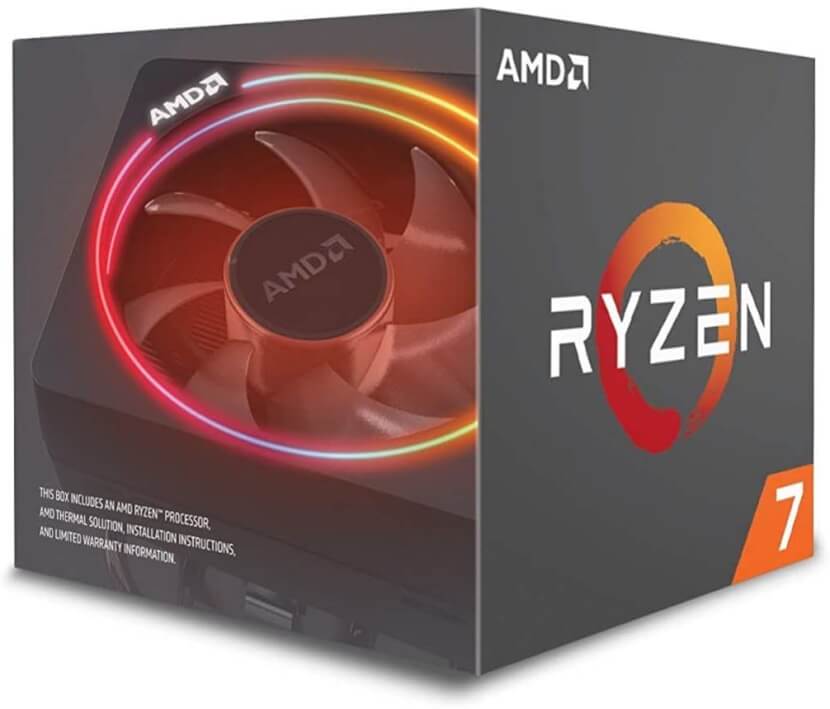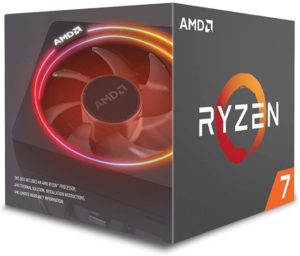 A little cheaper than the Ryzen 7 3700x, but still more than sufficient for most. The AMD Ryzen 7 2700x can handle all video projects and is very inexpensive. If you don't care about the budget, you can use the Ryzen Thread Ripper series as an alternative. The 7 2700x has 8 cores and delivers extremely convincing performance both in its base 3.7 GHz clock frequency and in turbo mode with 4.3 GHz. Thanks to the 16 threads, it is particularly well equipped for multitasking tasks such as video and photo editing. The Ryzen 7 2700x also comes with an extremely efficient cooler and is enabled for overclocking.
Architecture: Zen 2
socket: AT 4
Core / Threads: 8/16
Base clock frequency: 3.7 GHz
Boost clock frequency: 4.3 GHz
Benefits:
Good value for money
20 MB cache memory
An efficient cooler is included
16 threads for optimal multitasking
Disadvantages:
Tendency to overheat when overclocked
Only slightly lower in price than the Ryzen 7 3700x
[amazon box="B07B428M7F"]
Most powerful processor - AMD Ryzen Threadripper 3990x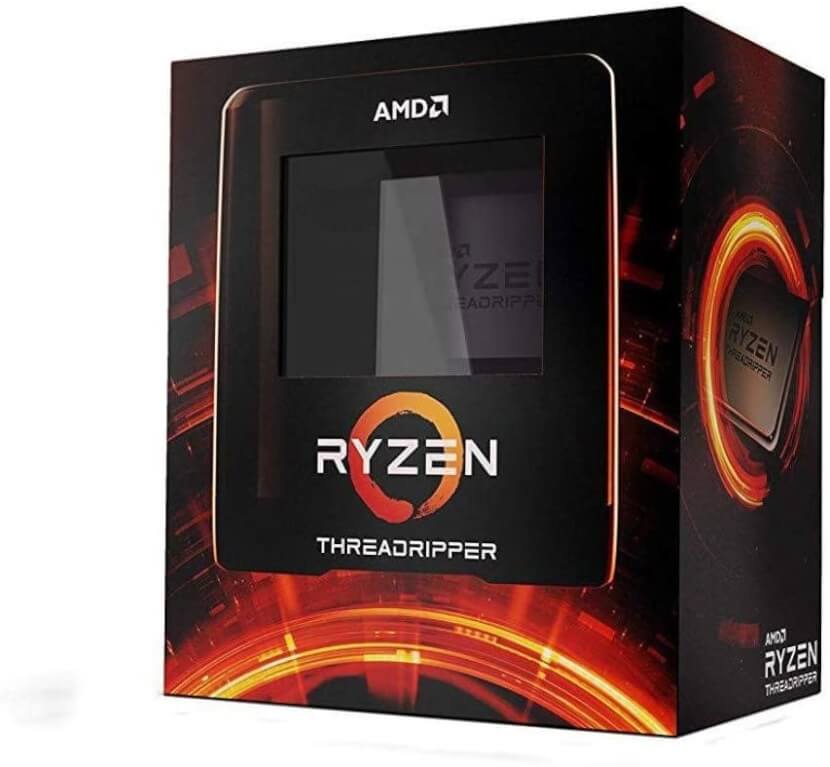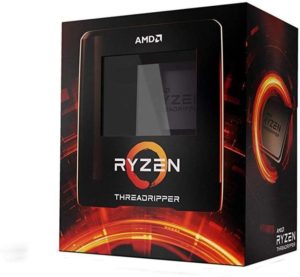 This processor is only interesting for those who want the absolute best and are not interested in the price. The AMD Ryzen Threadripper 3990x is exactly that. An incredibly powerful CPU that unfortunately costs way too much. There are an incredible 64 cores and 128 threads available. These run with a base clock frequency of 2.9 GHz, which increases to 4.3 GHz in boost mode. 144 MB cache is available and AMD states in its benchmark test that it is up to 90% faster than the competition. Whether it really is 90% in the end is questionable. What is certain, however, is that AMD has created by far the most powerful CPU in the world with the Ryzen Threadripper 3990x.
Just for the sake of completeness, we should mention that this CPU is most likely too much of a good thing for more than 99% of users. If you are looking for an affordable but still very powerful alternative, we recommend the AMD Ryzen 9 3950x.
Architecture: Zen Core
socket: sTRX4
Core / Threads: 64/128
Base clock frequency: 2.9 GHz
Boost clock frequency: 4.3 GHz
Benefits:
64 cores
Incredibly powerful
The best processor on the market
Disadvantages:
[amazon box="B0815SBQ9W"]
The best budget processor - AMD Ryzen 5 3600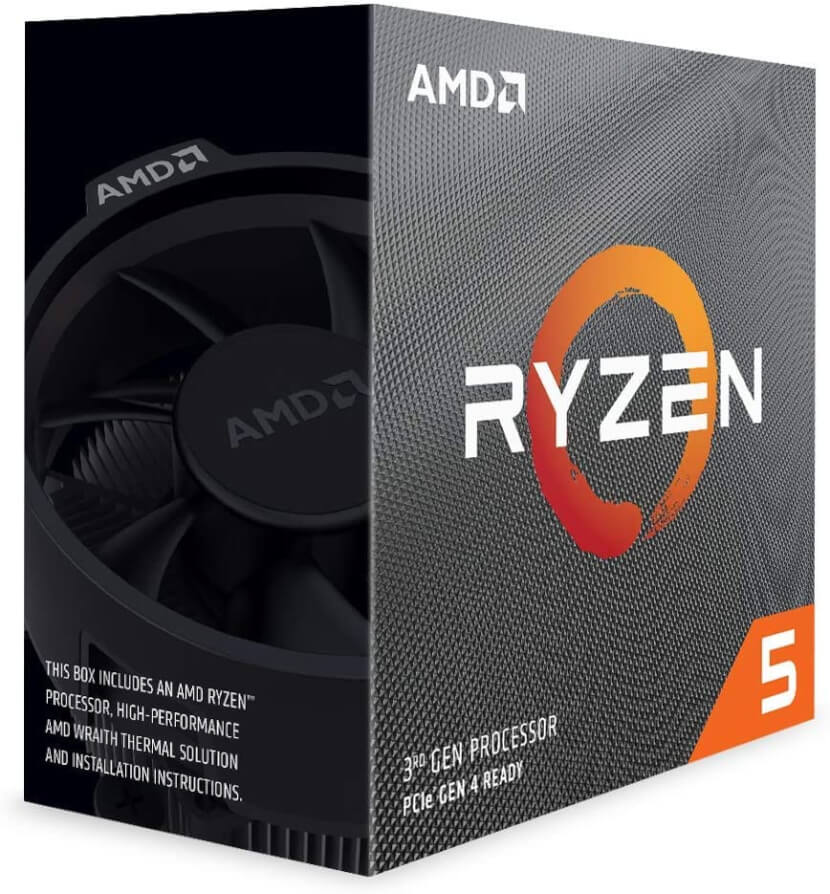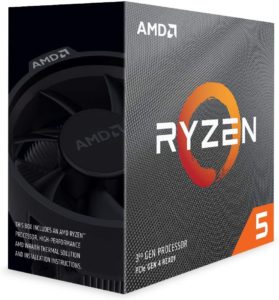 The optimal processor for everyone who is looking for a good processor that is suitable for games without slowing down the graphics card, but with very little money available. The AMD Ryzen 5 3600 cannot be compared with our winner in terms of price-performance ratio. It costs around 100 euros less, and for good reason. Nevertheless, it is a very good processor, which is currently number 1 among the most popular CPUs on Amazon. The AMD Ryzen 5 3600 has 6 cores, which run at 3.6 GHz in the base clock and up to 4.2 GHz in turbo mode. These are not values ​​that cause big eyes, but for the price they are definitely worth seeing. In addition to gaming, the processor is of course also suitable for everyday use. Office applications, Lightroom or Photoshop are no problem.
Architecture: Zen 2
socket: AT 4
Core / Threads: 6/12
Base clock frequency: 2.9 GHz
Boost clock frequency: 4.2 GHz
Benefits:
Favorable
Sufficient performance for most games on "High" settings
Easy to overclock
Very strong in multithreading
Disadvantages:
No integrated graphics card
Thermal design limits overclocking
[amazon box="B07STGGQ18″]
The best processor for office and everyday life - Intel Core i3 8100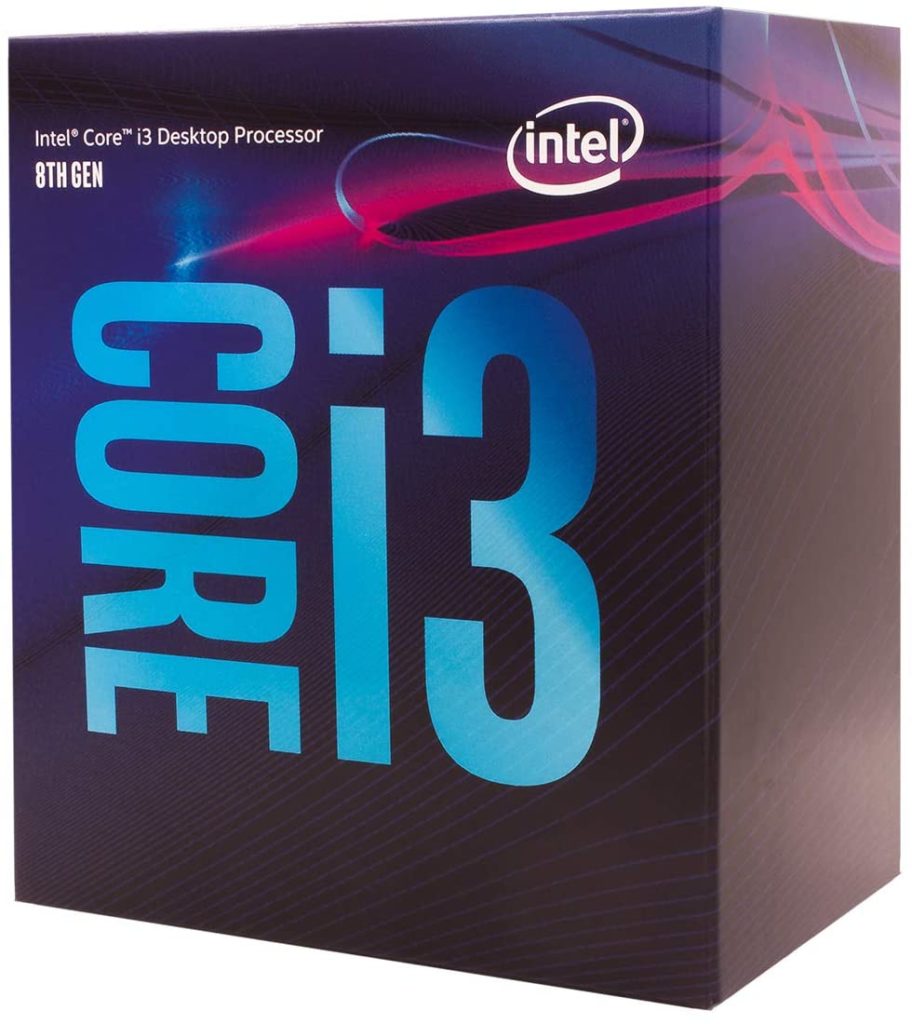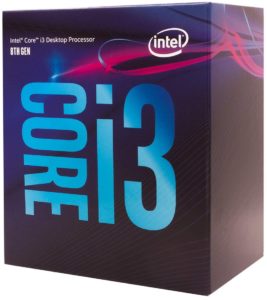 If you don't want to play games or edit videos on your computer, you still need a processor. The Intel Core i3 8100 only costs around 100 euros and has an integrated graphics chip. So you are effectively buying a graphics card + processor for 100 euros. The i3 8100 is even relatively fast for its only 4 cores.
If you have a dedicated graphics card, you can also play games with the i3 8100. Unfortunately, 4 threads are not very future-oriented. You will probably be happy with the i3 8100 for a few more years, but after that you will most likely need at least a 6 core processor.
Architecture: Coffee Lake
socket: 1151
Core / Threads: 4/4
Base clock frequency: 2.9
Boost clock frequency: 3.6 GHz
Benefits:
Favorable
Integrated graphics chip
Sufficient for many games with a dedicated graphics card
Disadvantages:
Only 4 cores / threads
Not suitable for multithreaded tasks
[amazon box="B0759FTRZL"]
The best processor for streaming - AMD Ryzen 7 3800x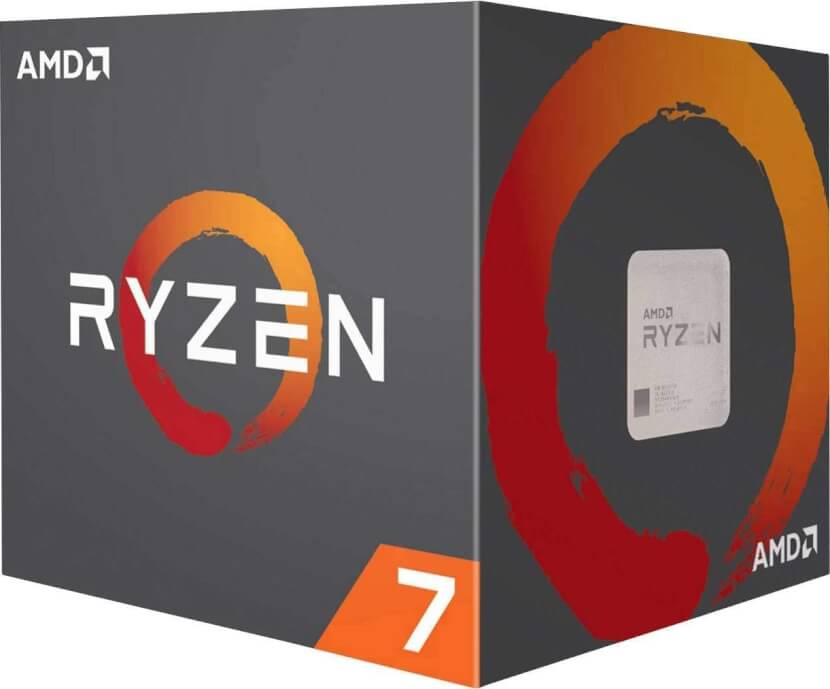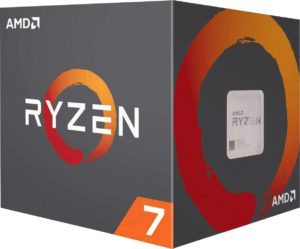 The graphics card is much more important than a good processor for computer games. That changes a little if you want to stream your games on platforms such as Twitch or Youtube. Most games use 4 cores and you need at least another 2 to stream them. The processor is important here to handle various computationally intensive tasks at the same time. AMD CPUs are generally better at multi-threading than Intel and the AMD Ryzen 7 3800x is no exception here. With 12 physical cores and 24 threads that run at a base rate of 3.8 GHz, you can be sure that it is ready for multitasking tasks. Not only is the multi-core performance impressive, the single-core benchmarks are also impressive. An alternative to streaming from Intel is the 9900k, which is significantly more expensive and actually offers less multicore performance. Furthermore, the Ryzen 9 3900x has an open design that makes overclocking easier.
Architecture: Zen 2
socket: AT 4
Core / Threads: 12/24
Base clock frequency: 3.8 GHz
Boost clock frequency: 4.6 GHz
Benefits:
Very good single & multi-core performance
Excellent for 1080p streaming & 4k gaming
Good value for money

Disadvantages:
Despite the good price-performance ratio, relatively expensive
[amazon box="B07SXMZLPJ"]
Frequently asked questions about processors / CPUs
Which processor is the best?
The question is - the best processor for what? The best processor for gaming: Intel Core i7-9700k. The processor with the best price-performance ratio: AMD Ryzen 7 3700x. The best processor for video editing: AMD Ryzen 7 2700x. The most powerful processor: AMD Ryzen Threadripper 3990x. The best budget processor: AMD Ryzen 5 3600 The best processor for office and everyday use? Intel Core i3 8100
Who is Better - Intel or AMD?
There are a few differences between Intel and AMD. Intel has long been the undisputed king of CPUs. In the meantime, however, AMD is winning, especially in terms of price-performance ratio. AMD offers more cores and performance for less money. More cores are particularly suitable for tasks such as video editing. If the processor choice is all about gaming, Intel is currently still ahead.
Which processor for Office PC?
For an office PC, a processor with an integrated GPU is recommended. Our choice for the best CPU for an office PC falls on the Intel Core i3 8100. This CPU is already available for 100 euros and has an integrated graphics chip.
What does GHz mean for processors?
The performance of a CPU is specified with the clock frequency in Hz (Hertz), MHz (Megahertz) or GHz (Gigahertz). A 2 GHz processor can process 2 billion current pulses per second. More GHz = more power.
Which CPU 2020?
The AMD Ryzen 7 3700x is a CPU with a very good price-performance ratio. The performance of the Ryzen 7 3700x will also be good enough for all requirements in the years to come. It is therefore a very good choice for every user.
How many cores should my processor have?
We recommend a processor with at least 4 cores. Even 4 cores are relatively few nowadays. If you want to be sure that your processor will still be good enough for the next few years, it is best to buy a processor with at least 6 or 8 cores.