Malware, spyware, Trojans, ransomware, viruses ... Anyone who is on the Internet needs effective protection. This is especially true for Windows PCswhich are the most vulnerable, also because most malicious programs target this operating system.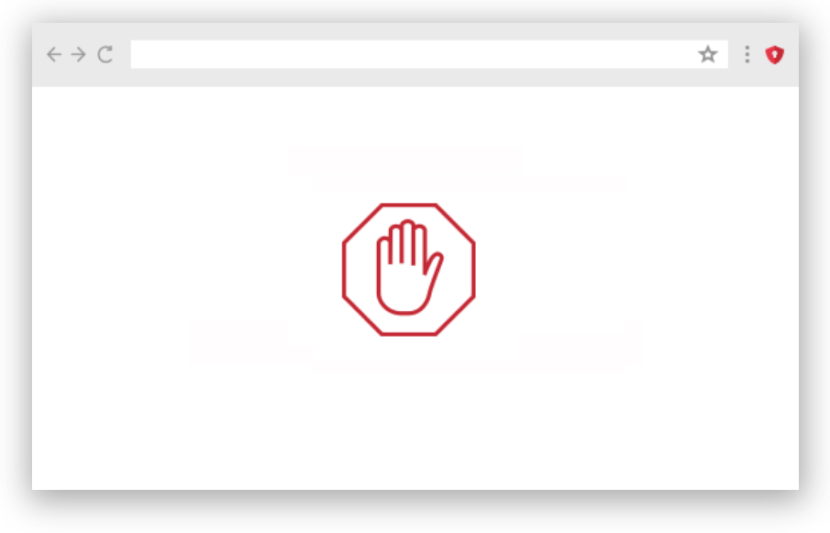 In addition to one Anti-virus software is a quality Firewall Software is an absolute must for every Windows PC. The firewall monitors all incoming and outgoing connections to the Internet and ensures that only authorized programs or actors are allowed to upload or download data.
Now there are more than a dozen providers of firewalls on the market, so which provider should you choose? How do you recognize the best firewalls for Windows? We have the best firewall software in a test and compare the results of our firewall test here.
Content
Best firewall

Extensive functions: Virus protection, VPN, password manager, web browser cleaner and much more.
High usability: quick setup & clear user interface
Free & paid versions available: including a 30-day money-back guarantee
What is firewall software and what do you need it for?
A firewall is an essential piece of software that ensures a secure data connection to the Internet. A firewall is software that prevents unauthorized access to a network. It uses a series of rules to check incoming and outgoing traffic in order to Detect and block threats.
Firewalls are important because they are the foundation of the Network Security in the client-server model - the central architecture of the modern computer. Most devices also use firewalls - or closely related tools - to control traffic and mitigate threats.
Computers, laptops and other devices that are connected to the Internet are vulnerable and the potential target of a number of different threats, such as Trojans, hackers and viruses, etc., which can get onto your PC through existing security gaps in Windows or via unsafe online portals can.
The consequences of such malicious software can be very extensive. You could be the victim of one Identity theft .
For example, if a keylogger is installed on your PC that records all your keystrokes and transmits them to a third party, your Credit card or online banking information stolen or are abused.
However, your computer may also be infected with other software and be used, for example, to carry out extensive Denial of service attacks (DDoS attacks) against online portals.
There is also malicious software that may use your computer as part of a Mining network for cryptocurrencies use. You may not notice anything, except that your PC's performance and your Internet connection will slow down considerably.
How does a firewall for Windows work?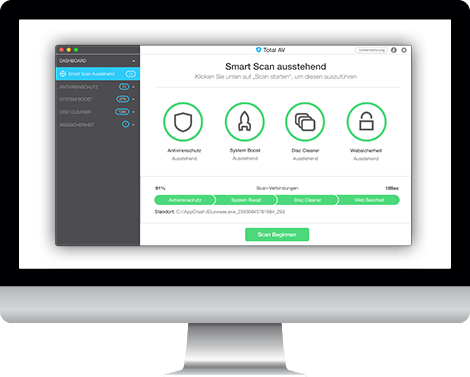 In principle, a distinction must be made between so-called software and hardware firewalls. Because we only deal with firewalls for Windows in this article, we will only look at how a software firewall works below.
Again, you can choose between simpler firewall solutions for private users and more complex firewall solutions For companies can be distinguished. While the solution is actually limited to packet filtering for private users, client-level gateways and proxy servers are often used in corporate solutions.
Packet filter
The packet filtering approach uses a packet filter that intercepts all data traffic from and to the network and evaluates it based on the rules you have provided. Typically the packet filter can use the
Source IP address, the source port, the destination IP address and the destination port
evaluate.
These criteria can be used to filter to allow or deny traffic from certain IP addresses or on certain ports.
Because we focus on suitable firewall solutions for you as home users we will not go into more complex firewall solutions here. But don't worry: with the firewall solutions that we are going to introduce to you in the test below, your data traffic on the Internet is completely protected.
What should you watch out for when choosing a firewall?
System performance
number of devices
Service
Password manager
Protected browser
Webcam protection
Customer service
System performance
To protect your Windows system from dangers, the firewall is permanently active in the background. Of course, this also puts a strain on the main memory of your PC. The best firewall solutions are therefore characterized by a slim design, the your PC and its performance hardly affected.
Number of devices per license
Perhaps you have in your home network, whether alone or with family members, multiple Windows PCs, which of course should all be protected on the Internet. That's probably why you want 3 or maybe even 5 devices to be protected with your purchased license. So pay attention to the number of devices supported per license when comparing prices.
Service
A firewall takes on an important security function on your Windows PC, setting up and configuring the software for the first time is sometimes not always easy. On the one hand you want flexible and numerous setting options, at the same time a firewall that is clear and easy to use.
Password manager
A useful additional function in some firewall solutions is a Password managerin which you are the Access data and passwords for your online accounts in encrypted form (and therefore safe). In order to be able to access your passwords, you have to enter a master password that no one else should know. If a firewall has this additional function, it is definitely a big plus.
Protected browser
The second useful additional function of many firewall solutions is their own browser, or their own browser window, in which the connection is made via a VPN server is diverted. You benefit from an encrypted Internet connection so that none of your data can be transmitted unprotected and stolen. One such protected browser window is always highly recommended when doing online banking tasks or online shopping because you are entering sensitive payment and financial information here.
Webcam-Protection
A firewall will also frequently monitor whether an application access your webcam want or not. This access will first be blocked, you will be notified and you have the option to allow access.
Customer service
Questions may of course arise when installing, configuring or using your firewall for Windows. Ideally you can answer these questions with Help on the website clear it up yourself or else contact customer service quickly and easily. For the most part, customer service can be contacted either by email, live chat or - what we find most convenient - by phone.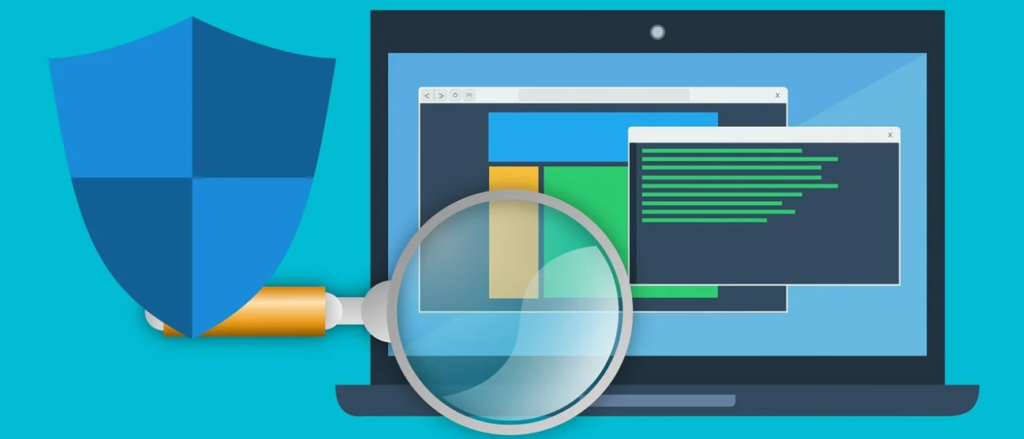 The best firewall for Windows in comparison
Total AV Remote Firewall
Avira Internet Security
Bitdefender Internet Security
Norton Security
Kaspersky Internet Security
McAfee TotalSecurity
Panda Dome Complete
Devices / license
3 - 6 devices
1 device
3 devices
1 device
3 devices
5 devices
3 devices
Service
easy
easy
easy
easy
easy
easy
easy
System load
minimal
minimal
minimal
minimal
minimal
low
medium
Password manager
√
√
-
√
√
-
√
Protected browser
√
-
√
√
√
-
√
VPN service
√
-
√
√
√
-
√
child protection
-
-
√
√
√
√
√
Customer service
E-mail,
Live chat
Telephone,
E-mail,
Live chat
Telephone,
E-mail,
Live chat
Telephone,
E-mail,
Live chat
Telephone,
E-mail,
Live chat
Telephone,
E-mail,
Live chat
Telephone,
E-mail,
Live chat
Prices
29 €
44,95 €
59,99 €
69,95 €
59,95 €
89,95 €
82,99 €
The best firewall for Windows at a glance
1st place: Total AV Remote Firewall

The British company Total AV is already known for its extensive and reliable virus protection. The antivirus technology is based on that of the popular program Avira. There is also a collaboration with the VPN provider Windscribe. Total AV has thus managed to combine the best and most important functions of many proven providers and to create an unbeatable offer.
In Remote firewall is only one component of Total AV's extensive security package to protect privacy.
The remote firewall comes in one gigantic overall package from virus protection, protection against phishing attacks, ransomware, spyware and malware, VPN service, password manager and web browser cleaner.
Can be protected, depending on the selected tariff, 3-6 devices - Windows, Mac, iOS and Android.
Includes tools to optimize for Optimizing the system and space reclamation.
There is also one for each package 30 days money back guarantee.
Although the customer service is available around the clock and answers quickly and competently, in addition to the live chat and e-mail function, there is still another option for telephone contact desirable.
And finally ... Total AV has partnered with some of the best-known names in the industry to deliver a massive range of protective features. You can rely on the function of the remote firewall here. The cheap offer for new customers is absolutely unbeatable, so we can recommend this provider without reservation.
Price: currently on offer from 29 € per year
2nd place: Avira Internet Security

The German security expert Avira also has one with Avira Internet Security Firewall and anti-virus in a package that can protect Windows 7, 8 and 10 PCs from malware, spyware, ransomware and viruses.
Unfortunately, the German provider Avira is very stingy when it comes to Internet security many good additional functions are missingthat have been saved for the Avira Prime premium subscription.
There is also a Password manager, which helps to create secure passwords and to save existing ones in encrypted form, a master password is used for this.
What makes us positive is that user interface by Avira Internet Security is very simple and intuitive, you can quickly find the setting options you are looking for.
The way food is System performance is in no way impaired by the slim firewall.
The Customer service Avira can be reached Monday through Friday via email, live chat, or phone, although extensive help files should help clear most questions up front.
Not included are one Child protection or a VPN service, this requires the Avira Prime subscription, which is around twice as expensive. In addition, we do not have the option to surf in a protected browser in the scope of delivery.
And finally ... The free Avira solution is very limited in its functions. In return, the paid Internet Security Prime package is even more worthwhile.
Price: € 44,95 / year for 1 device
3rd place: Bitdefender Internet Security

A great firewall is in the extensive security package from Bitdefender Internet Security. First of all, the user benefits from effective protection against malware, spyware, Ransomware, adware and viruses. The software can be installed on PCs with Windows 7, 8 and 10.
The execution of the program only insignificantly loads the PC, you don't notice any impairment of the system performance.
When it comes to user-friendliness, Bitdefender doesn't fool anyone either, it's very easy and intuitive to use. The settings are very comprehensive and can be fine-tuned.
Bitdefender Internet Security doesn't disappoint when it comes to the additional functions either: there is one secured browser for online banking and similar tasks integrated VPN service (limited to 200 MB / day).
Also one childlock for password protection of certain websites is included in the package.
If you have any questions, customer service is in German language promptly on the spot by email or live chat. However, the extensive explanations in the Help Center, including training videos, should also be able to help.
Only password manager is unfortunately not included.
And finally ... Bitdefender Internet Security is an all-round successful and effective protection for your PC that offers more than a firewall for Windows. Great range of functions at a great price, only the password manager is missing.
Price: 59,99 € / year for 3 devices
4th place: Norton Security

With Norton Security you get one complete firewall for Windowswhich also offers protection against malware, spyware, viruses and ransomware. The software can be installed on Windows 7, 8 and Windows 10.
There are 3 versions of Norton Security Standard, Deluxe or Premium, all 3 solutions have all the desired functions on board:
It is very intuitive and appealing user interface of the program, a navigation bar offers quick access to all important functions. Flexible setting options allow you to adapt the functionality of the software to your own wishes.
There is one practical password manager as well as one secure VPN service, as well as the longed-for Webcam protection with possible manual release.
Incoming too E-mails are monitored for spam or possible phishing attacks.
If you choose Norton Security Premium, you will also receive one childlockwith which certain websites can only be visited after entering a password.
And finally ... Norton Security offers one first class firewall for Windows with powerful additional functions. Different versions are available, Norton Security Standard, Deluxe or Premium.
Price: Norton Security Standard is the normal price € 69,99 / year for 1 device
Kaspersky Internet Security

The Russian manufacturer Kasperksy Labs is one of the best-known companies in the Internet security industry. Kaspersky Internet Security offers a slim firewall for Windows that does System not burdened unnecessarily. Nevertheless, protection against malware, spyware, ransomware, viruses and Trojans is integrated.
The software is compatible with Vista, Windows 7, 8 and 10.
You can also get a VPN service for safe web surfing, even if this feature is limited to 200MB per day.
As a comprehensive Internet security, the software package has many practical additional functions in its luggage: this includes, for example protected browsers.
In addition, incoming e-mails in e-mail clients such as Outlook and Thunderbird are also protected from malware and spam mail.
Also is a Webcam protection with it.
The user interface is a bit complex, here you could certainly optimize a few things, the setting options are very flexible, but you have to do it first work in onceuntil you find your way.
A practical one Password manager is only included in the full version of Kaspersky Total Security.
And finally ... Kaspersky offers one effective and recommended firewall for Windowsthat offers valuable additional functions at a reasonable price.
Price: Kaspersky Internet Security is up € 39,95 / year for 1 deviceTo € 59,95 / year for 3 devices .
McAfee TotalSecurity

The American manufacturer With its Internet security solution, McAfee offers more than just a firewall and has many other practical functions in its luggage.
First of all, the software also offers effective protection against all types of malware threats and can be operated on Windows Vista, 7, 8 and 10.
We were particularly impressed by the clear and easy to use user interface from McAfee Internet Security.
The integrated monitoring of E-mails in popular mail clients including spam and phishing protection, as well as the webcam monitoring function.
That is also practical Child protection function, with which the visit of certain websites can be password protected.
The customer service at McAfee is great, which is also available in German and can be reached by phone or email.
Unfortunately not included is your own protected browser for online banking or other tasks.
There is also no option to use the Internet connection VPN to protect.
Summary: McAfee Total Security is one acceptable firewall for Windows, which offers effective protection on the Internet. A protected browser would be desirable.
Price: 69,95 € / year for 1 device, 89,95 € / year for 5 devices
Panda Dome Complete


With Panda Dome Complete, Panda also offers an internet security solution including a firewall and antivirus so that your PC cannot be harmed by malware, spyware, ransomware and viruses. The extensive security suite can be accessed on Windows 7, 8 and 10 be installed.
We really like the extensive additional functions of Panda Dome Complete:
There is both a protected internet browser and an integrated one VPN service (limited to 150 MB / day), monitoring of emails for spam and phishing.
But that's not all, even one Password manager and parental controls, which enables a password lock with website blacklisting.
Even from an access to the Webcam you will be informed and can manually release or block this.
In user interface von Panda is structured in an appealing and understandable way, even if there is certainly still some optimization potential.
The Customer service can be reached in German by e-mail or live chat, no telephone option is offered.
It turns out that panda die System performance Unfortunately, it is significantly impaired and therefore does worse than competing providers in this aspect.
Summary: Panda Dome Complete offers a firewall for Windows with extensive security functions, only the load on the system performance is a bit disappointing.
Price: Panda Dome Complete is available for € 70,99 / year for 1 device and for € 82,99 / year for 3 devices.
Summary
Nobody should be without active firewall Surf the Internet with his Windows PC, the risks are simply too great. Apart from the active monitoring of incoming and outgoing data traffic over the Internet, there are numerous additional functions, such as a protected browser, password manager, VPN service, which the best firewall providers have integrated into their software.
There are numerous providers on the market with their own firewall solutions, but we can offer Internet security solutions from Total AV, Avira, Bitdefender and Norton especially recommend after our firewall test.
Best firewall

Extensive functions: Virus protection, VPN, password manager, web browser cleaner and much more.
High usability: quick setup & clear user interface
Free & paid versions available: including a 30-day money-back guarantee