A common myth is that that Macs don't need a firewall or antivirus solutionbecause there are simply no security gaps. However, this is a mistake. Over the past 3 years, the number of malware and other Mac malware identified has increased rapidly. Probably because most Mac users don't protect their devices with firewalls or antivirus software.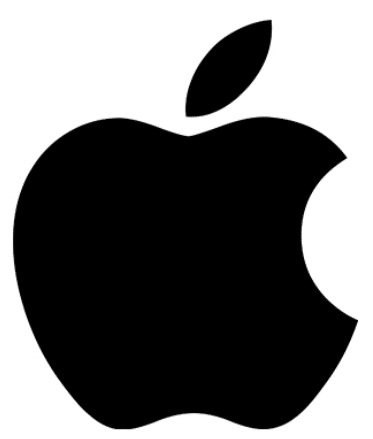 Now MacOS has one integrated firewallwhich is deactivated by default. This should definitely be activated (we'll show you how), but it doesn't necessarily offer sufficient protection.
If you want to be on the safe side, you should install a firewall for Mac. Most internet security vendors have one too special Mac version on offer. We have tested the best firewalls for Mac and compare them here.
Contents
Best firewall

Extensive functions: Virus protection, VPN, password manager, web browser cleaner and much more.
High usability: quick setup & clear user interface
Free & paid versions available: including a 30-day money-back guarantee
What is a firewall?
A firewall is a system that allows the unauthorized access to or from a private network. A firewall can be set up in either hardware or software, or a combination of both. In this post we will focus on software solutions.
Firewalls prevent unauthorized Internet users from accessing private networks connected to the Internet, especially intranets. A firewall must offer two protective functions:
For one thing, it has to prevent that unauthorized access from the network can be done on your device.
It must also be ensured that no programs or software without permission from your device on the Internet accesses or communicates via this.
"Apple Firewall" - the pre-installed Mac firewall
Apple has integrated its own firewall into its macOS operating system. For reasons that are not apparent to us, however, this is disabled by default. Because the firewall protects against unauthorized access to the PC on the network, you should activate it in any case. It works like this:
Go to the Apple menu and click the "System Settings".
Select the option "Safety".
Now click on the tab "Firewall".
Now you have to use administrator rights activate the setting options. To unlock, click the To unlock, click the lock in the lower left corner. Now enter the user data for the administrator account.
Select the button "Deactivate the firewall"And then click on" Start ". The firewall is now activated.
Optionally you have under the point "More options"The ability to configure the exact settings of the firewall.
Why a firewall is required for Mac
Although malware is much less common on Mac devices compared to Windows, there are malware threats to your Mac. This is most evident in the number of Mac malware pests and so-called potentially unwanted applications ("PUA" - potentially unwanted applications).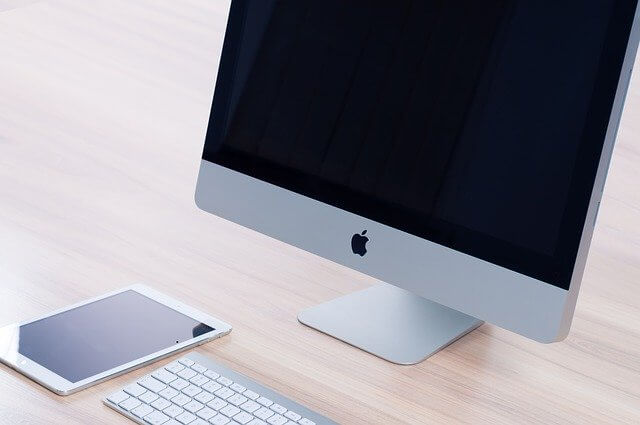 The renowned independent Industry institute AV-Test reports that detected Mac malware threats increased from just 5.227 annually to a whopping 28.922 in 2017 and a staggering 94.024 in 2018. Even if the number for 2019 fell to 59.847, 2020 malware threats for Macs have already been counted in 11.549. So I have to come back for this year with an increase be expected.
The picture is somewhat different for PUAs. While it was 2018 in 79.068, this fell to 2019 PUAs for MacOS in 52.229. For 2020, however, there are signs again rapid increase from: By April 21, 2020 alone, 21.590 PUAs were identified.
What do these numbers mean? Well, two things:
Indeed there is tens of thousands of malware threats and pestswho want to find their way onto your macOS device. Therefore, you should absolutely protect your device and your data. An external firewall also helps here.
As mentioned at the beginning, an effective firewall takes over the monitoring of all attempted, incoming access to your device from the network, as well as the programs on your PC that want to communicate via the Internet. The internal firewall MacOS only takes on the former task. It avoids unauthorized access from the Internet.
However, so that you can prevent programs from unauthorized (otherwise unnoticed by you) access to the Internet, you must have a special firewall for Mac to install.
What to look for when choosing a firewall for Mac
So that you can find the right firewall for Mac, you should take these criteria to heart when selecting and comparing providers.
Malware protection
Password manager
VPN service
number of devices
Ease of use
System performance
childlock
Malware protection
The best firewalls are one Complete package with Antivirus programs in one. Such software can detect and eliminate all types of malware - spyware, ransomware, viruses and Trojans - in real time. Another advantage is that you can completely protect your Mac with a single solution. For this, the provider must also offer a 100% recognition rate.
Password manager
A great additional feature of a firewall is a Password manager. You can access your own tool protected by a master password in which you can access all of your User data including passwords encrypted on the PC or in the cloud. This means that you can insert the data into the browser with just a few clicks of the mouse and you no longer have to remember your passwords or laboriously write them down somewhere.
VPN service
Although one can VPN service can also be subscribed to as a single service, but integration into a firewall for Mac is particularly practical. With a VPN service, so will your Internet connection itself encrypted, Your data is also protected in public networks. It is also important that the VPN service offers sufficient data volume so that it is not used up too quickly.
Supported devices
Each firewall for Mac is sold as a subscription with a license. Choose a license that supports 3 or 5 devices to get your Smartphone or other devices in the home network to be able to protect with the same security solution. Each of the presented firewall solutions is compatible with Windows, Android and iOS.
Ease of use
A firewall should be simple and intuitiv to be used. Can you find your way around the program's navigation? Is it clear where to get to the settings? Are the individual setting options explained? How flexible can you customize the software?
System performance
A firewall is always active in the background in macOS. It is therefore important that the Main memory used as little as possible otherwise your PC will be slowed down.
childlock
With such a module a Blocking websites specify which can only be accessed after entering a password. Thus, children can be protected from dangerous or unsuitable websites.


Best firewall for Mac in comparison
| | Total AV Remote Firewall | Avira Internet Security | Bitdefender Internet Security | Norton Security | Kaspersky Internet Security | AVG Internet Security |
| --- | --- | --- | --- | --- | --- | --- |
| Malware protection | √ | √ | √ | √ | √ | √ |
| Password manager | √ | √ | √ | √ | √ | - |
| VPN service | √ | √ | - | √ | √ | - |
| Supported devices | 6 | 5 | 55 | 5 | 5 | 10 |
| Service | very well | great | very well | very well | very well | very well |
| System load | minimal | minimal | low | low | medium | medium |
| childlock | - | - | √ | √ | √ | - |
| Price | 29 € | 99,95 € | 79,99 € | 89,99 € | 99,95 € | 89,99 € |
Firewall for Mac at a glance
In addition to the numerous Firewalls for Windows, there is now a good selection of providers for Mac devices:
1st place: Total AV Remote Firewall

Total AV is based in Great Britain and is now one of the most popular Virus protection providers on the market. And not without reason: The company relies on the proven antivirus technology from Markturgestein Avira. There is also a partnership with the popular VPN provider Windscribe, which guarantees a reliable VPN connection.
This package of high-quality services relating to the security and privacy of the user can hardly be beaten:
The remote firewall comes in one gigantic overall package from virus protection, protection against phishing attacks, ransomware, spyware and malware, VPN service, password manager and web browser cleaner.
Can be protected, depending on the selected tariff, 3-6 devices - Windows, Mac, iOS and Android.
Includes tools to optimize for Optimizing the system and space reclamation.
There is also one for each package 30 days money back guarantee.
The only point of criticism that can be mentioned here is that, although the customer service is available around the clock and answers quickly and competently, in addition to the live chat and e-mail function, there is still an option for telephone contact would be desirable.
And finally ... Total AV has partnered with some of the best-known names in the industry to deliver a massive range of protective features. You can rely on the function of the remote firewall here. The cheap offer for new customers is absolutely unbeatable, so we can recommend this provider without reservation.
Price: currently on offer from 29 € per year for 3 devices
2nd place: Avira Prime

Avira is a well known one German manufacturer of antivirus and internet security solutions. There is also a firewall for Mac, which is part of the comprehensive Avira Prime complete solution.
As a user, you are protected from all types of malware including spyware, keyloggers, dialers and viruses. According to the AV test, Avira can use a 100% recognition rates shine.
The package is also included VPN service Phantom VPN Pro, with which the entire internet connection is encrypted.
The password manager is also "Password Manger Pro", Which automatically supplements and inserts saved passwords in the browser and suggests secure passwords.
We find it very practical Optimizerwhich shows which adjustments could be made to optimize and accelerate the operating system.
The user interface is whole enjoyable designed, the individual menu items can be found quickly on a vertical navigation bar on the left.
Within the System performance we notice through the firewall for Mac no major impairments.
If you have any questions, customer support can be reached in German via forums, e-mail or telephone.
Only the settings should be explained in more detail.
Compared to other providers, the price is relatively high here.
Conclusion: Avira Prime is a comprehensive Internet security solution with a built-in firewall, VPN service and password manager, only child protection is not included. We find the price comparatively high.
Price: € 99,95 for 5 devices
3rd place: Bitdefender Total Security

With Bitdefender Total Security from Bitdefender, you get a firewall for Mac as well as first-class malware and virus protection. In the test of AV-Test there was it 100% recognition rate. Annoying PUAs such as adware are also detected and removed.
The Settings of the program can be adjusted with a few clicks of the mouse. So far, very good. When new programs want to send data over the Internet, the user is notified and can approve or block this. Exactly what you would expect from a firewall for Mac.
There is also a in the package VPN service, which one Passable 200 MB / day data volume enabled with an encrypted connection (for more data volume you have to pay extra).
An Parental control function enables parents to view the websites visited by children. Also the Password manager is in.
"Traffic Light" function Open links are monitored and scam or phishing websites are blocked.
The user interface is relatively clearly structured, individual tabs can be selected from the navigation bar on the left-hand side, which are visibly grouped in blocks under.
If you have any questions, you can use the German-speaking customer support Communicate by email or phone.
Conclusion: Bitdefender Internet Security offers a firewall for Mac and all the additional features you have been looking for. The user-friendliness is very high without putting more load on the system. Overall one of the best products in our test, also due to the low price.
Price: € 79,99 / year for 5 devices
4th place: Norton 360

The manufacturer, listed in New York, has been one of the big names in cyber security for two decades. Norton 2 offers all-round protection for Mac, which also includes a firewall.
All types of malware threats such as Trojans, keyloggers and ransomware are reliably identified, and AV-Test certifies one Detection rate of 99,8%. The intelligent firewall reliably blocks suspicious Internet traffic.
The software also has one Password managerwhich suggests secure passwords and stores existing ones in encrypted form.
Overall, the Ease of use the software just fine, the horizontal navigation list is well designed. Settings can be flexibly adjusted and updates can be carried out easily. Also Scan statistics you have a quick overview.
Parental controls offer a wide range of options, which can be used to monitor the websites visited on macOS, and GPS monitoring of children can be set on smartphones.
Also a VPN service called "Secure VPN" is included and can be used on up to 5 devices.
The impact on the System performance are available, but they are limited, loading times of programs are a little longer.
Conclusion: Norton 360 is one of the best firewalls for Mac. All the expected options in a user-friendly overall package, only the system load could be lower.
Price; 89,99 € / year for 5 devices
Kaspersky Total Security

With Total Security, Kaspersky also has a security package that can serve as a firewall for Mac and more. The program effectively fends off all malware and viruses, and Kaspersky has one at AV-Test 100% recognition rate reached.
The user interface is simple and without a lot of frills. The system status is immediately visible; individual modules can be called up via a 3 × 2 grid.
The package includes both a Password manager also known as the "Secure Connection" VPN service.
That is exciting childlock, which can monitor visited websites, block offensive websites and locate children's smartphones via GPS in real time.
Questions can be sent to customer service in German language by phone, email or alternatively post in the forum.
Unfortunately, Kaspersky burdens them System performance a little more than the competition.
Conclusion: Kaspersky Total Security is a successful firewall for Mac that protects the device from all kinds of cyber threats. A well-designed user interface allows access to settings or additional functions such as password manager, VPN service and child protection. A major drawback is the heavy system load during execution.
Price: € 99,95 / year for 5 devices
AVG Internet Security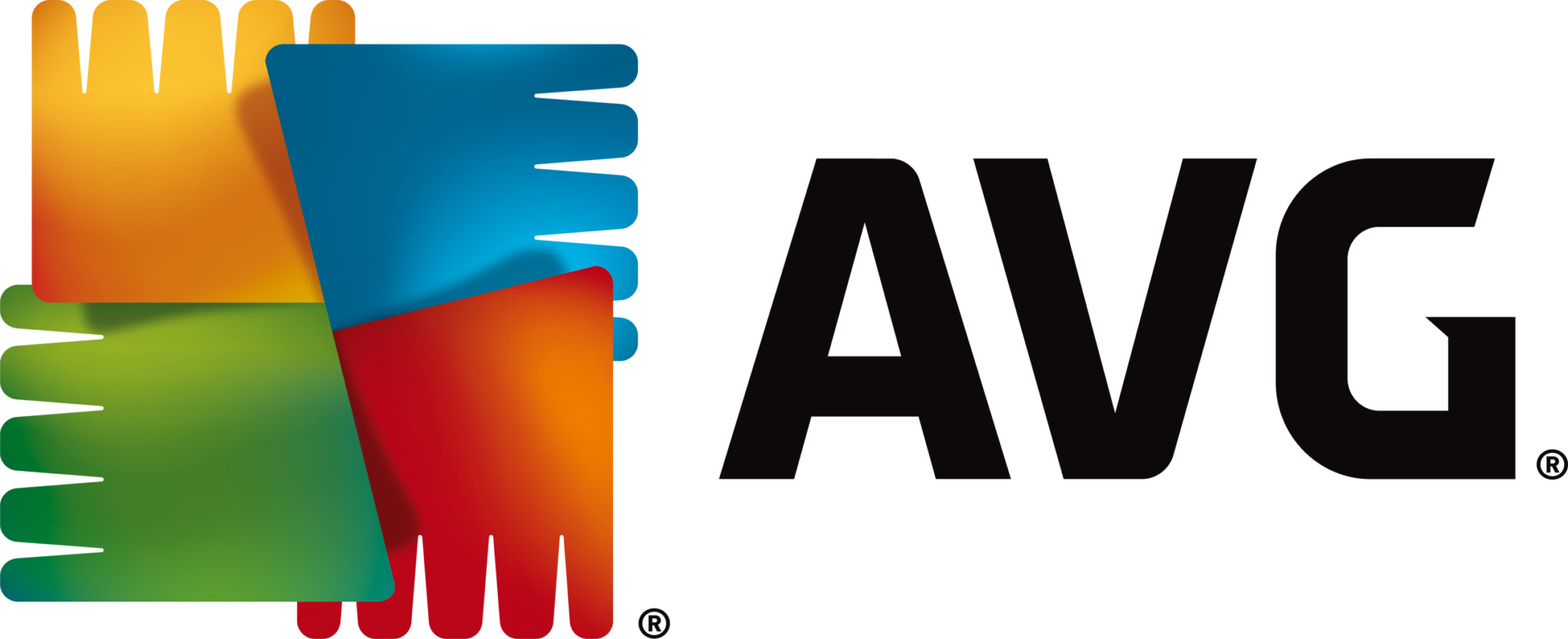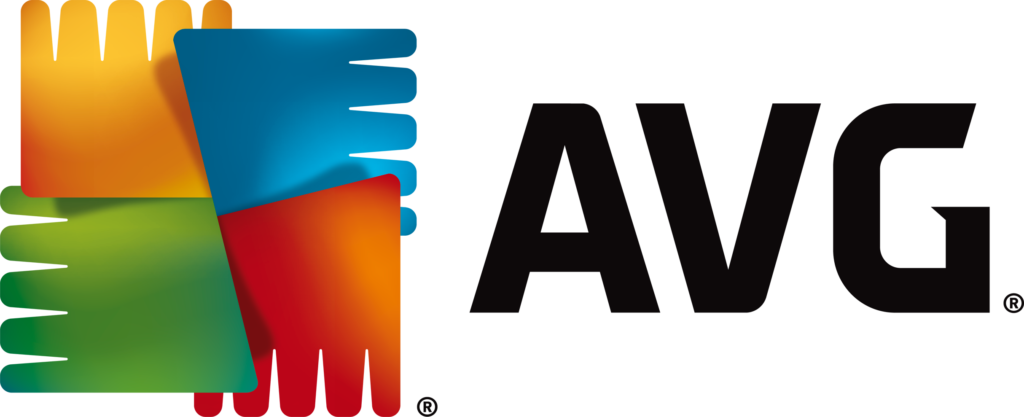 In Czechia AVG is an Internet security software company listed on the London Stock Exchange. Anyone looking for a firewall for Mac will find it with AVG Internet Security and also benefit from virus and malware protection. The review of AV-Test found one Detection rate of 100%.
The range of functions offers a Protection against phishing and scanning websites, scanning for suspicious software and monitoring attempted access to the Internet connection.
Customer service is in German language Available Monday through Friday by phone or email.
However, both are missing VPN service, childlock or a Password manager. In this respect, AVG Internet Security for Mac is left behind against the competition.
The user interface shows 4 horizontal boxes side by side, showing the protection status in real time and calling up scans. The settings are a little more difficult to get to; some adjustments can be made. Overall, we are not entirely satisfied with the service, other providers were sometimes even better here.
The impact on that is disappointing System performance, where AVG slows down more than any other provider in our test.
Conclusion: Of our tested providers, AVG Internet Security comes in last. The functions required for a firewall are largely missing, and strange malware and virus protection is in place.
Price: € 89,99 / year for 10 devices
Conclusion
Unfortunately, Mac devices aren't safe from malware, spyware, and pesky PUAs either. In a Firewall and Antivirus Mac users should also invest.
It is advisable to take a look at the range of functions, as there can be considerable differences between the individual providers. Above all, we can Total AV Remote Firewall, Avira Prime, Bitdefender Total Security and Norton 360 . Recommend
Best firewall

Extensive functions: Virus protection, VPN, password manager, web browser cleaner and much more.
High usability: quick setup & clear user interface
Free & paid versions available: including a 30-day money-back guarantee