In all fairness, finding the right gaming mouse among all the options available can be tricky. There are many factors to consider, such as the look and feel of the mouse in the hand, the selection and arrangement of the buttons, the quality of the sensor, and most importantly, whether the mouse is wireless or wired.
Contents
These details, as unimportant as they may sound at first, have a big impact on how happy you are with your mouse and whether it is worth buying a more expensive gaming mouse. On the other hand, gaming mice in particular sometimes have unnecessary functions that don't work as well as advertised.
The best gaming mice in comparison
Regardless of your tastes, you will almost certainly end up wanting the best gaming mouse that your budget will allow. I have therefore made it my mission for this article to make this decision easier for you. So I'll keep it short: the best gaming mouse is Logitech's G502 Lightspeed. It's the best choice when you want convenience, a long-lasting battery, and sensible button selection and layout. The design of the Logitech G502 Lightspeed allows multiple grip styles and the Logitech companion software is unobtrusive and easy to use. And especially important with a wireless gaming mouse: It also has solid wireless connectivity and won't let you down at important moments.
If you don't want a wireless mouse, you can use the Razer Death Adder V2 precisely. By the way, the DeathAdder V2 is also my mouse of choice for gaming. The Razer DeathAdder V2 is simply unbeatable in the ergonomics department, with a design that feels like a natural extension of your hand. The model of the DeathAdder V2 is quite simple, but it also works great.
If you don't like the Logitech G502 Lightspeed or the Razer DeathAdder V2, you will find some other really good gaming mice in our list.
1st place - Logitech G502 Lightspeed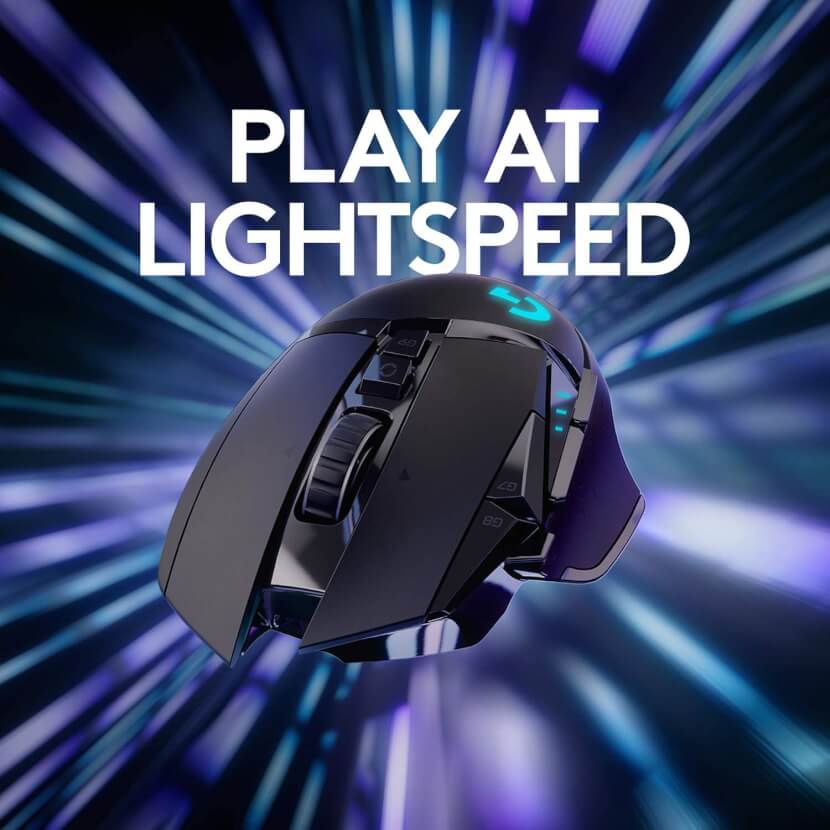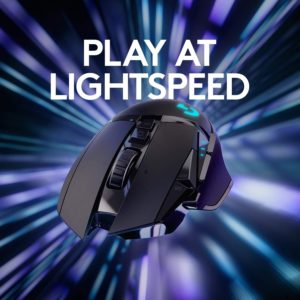 The Logitech G502 Lightspeed is simply a great gaming mouse for the demanding gamer who doesn't want to compromise. It's comfortable, packed with features, and while wireless, it's fast and accurate.
Admittedly, at € 133, the Logitech G502 Lightspeed is definitely not the cheapest mouse. But if you're looking to invest in a high-end wireless mouse, there is no better choice.
The G502 Lightspeed combines the best functions of a gaming mouse with those of an all-purpose mouse. The main buttons give a satisfactory response when you click them. Unlike some other popular models, they click lightly but not too easily, regardless of your grip style.
This mouse also has a quick press button, a feature inherited from other consumer-facing Logitech and gaming mice. By default, the mouse wheel scrolls step by step, as you would expect from a mouse wheel. Pressing the button releases this mechanism that grips the mouse wheel so it can scroll freely to the end of a long page. This little feature can give the mouse a lot more versatility in certain situations, e.g. B. If you want to quickly scroll through your inventory in a game.
The G502 Lightspeed offers many of these gaming oriented features. Logitech's newest sensor, the Hero 16K, can process up to 16.000 DPI and over 400 inches per second at a rate of 1.000 Hz. It supports a variety of different DPI settings, which you can change depending on your playing style and desk set-up with a push of one of the macro keys.
The Logitech G502 Lightspeed may not have the most exciting design, but it is incredibly comfortable to use. Another nice feature that helps with this is 16g of extra weights that allow you to fine tune the mouse to you. The ideal weight of a mouse depends on your personal preferences, which can vary from game to game. For example, personally I like a heavy mouse for Escape from Tarkov and a lighter one for Valorant. With the G502 Lightspeed you can flexibly change the weight of your mouse. No matter what weight you choose in the end, the mouse glides easily over any type of mouse pad with its soft feet. The feet are made of PTFE (a great alternative to classic plastic), which is the same material found in many Razer mice and helps reduce friction.
The layout of the Logitech buttons on the G502 Lightspeed seemed a bit crowded at first. There are a total of six extra buttons. (From a purely technical point of view, there are even a total of 11 buttons, if you count the main mouse buttons and the various options for programming the mouse wheel.) But after a short test phase, I quickly noticed that the buttons are easy thanks to Logitech's really intelligent placement feel good and are by no means too much. They are all very easy to get to and surprisingly easy to tell apart.
The Logitech software is also particularly pleasant. With this you can configure the LED lighting pattern of the mouse, assign commands to macro keys and adjust details of the mouse sensor. And unlike the apps that accompany mice from most other manufacturers (Razer is particularly bad here), the G Hub software from Logitech is easy to use and runs quietly in the background of your computer.
The fact that the G502 Lightspeed is wireless makes it a lot easier to take with you wherever you go. This is especially useful when you're at one Laptop playing. By the way, if you are looking for a cheaper alternative to the expensive G502 Lightspeed, the Logitech G502 Hero is ideal. It offers almost all of the functions and advantages of the G502 Lightspeed, except that it is wired. Otherwise the differences are absolutely minimal. The feet are not made of PTFE and it also has fewer integrated profiles (three versus five) and the scroll wheel looks a little different. But if you don't mind, the G502 Hero is still a very good wired alternative.
[amazon box="B07QKC4WWD"]
2nd place - Razer DeathAdder V2 Elite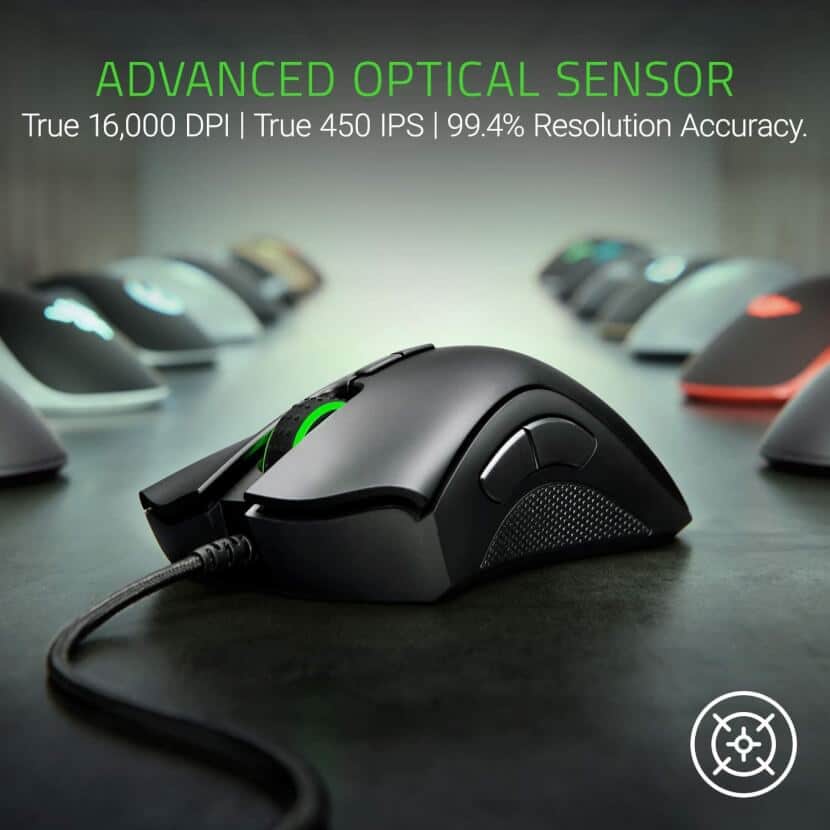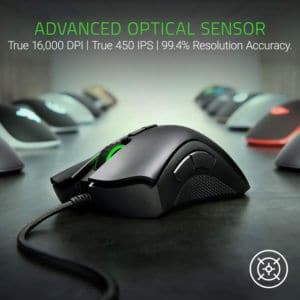 Razer's DeathAdder V2 is a great wired mouse that doesn't need tons of features to stand out. What it does offer, however, are extremely good and solid foundations, including convenience. With it I can play for hours without getting a problem with my hand. Especially for shooters like Valorant who require quick reflexes and a simple selection of buttons, the Razer DeathAdder V2 is unbeatable. But the best is probably the price. You can find the DeathAdder Elite on Amazon for as little as 70 €.
Of all the wired gaming mice I've ever tested, no other mouse felt as good as the DeathAdder. This is crucial when playing a game like Valorant that requires precision.
The design of the DeathAdder V2 works regardless of how your mouse grip is. No matter whether your fingers are flat and relaxed over the mouse or are curved. If you have your index finger on the left mouse button and your middle finger on the right mouse button, the Deathadder V2, unlike most mice, offers enough space on the right side so that your ring finger and your little finger do not dangle from the side.
Overall, all of the DeathAdder's design features aim at the same two goals: convenience and simplicity. There is nothing unnecessary and everything just feels good. The two thumb buttons in particular can be reached incredibly quickly and easily. Your thumb does not lie completely on the mouse, but sticks to the side of the mouse thanks to a non-slip material. At the same time, you are able to react very quickly without this position being tiring for your thumb in the long run. Thanks to this ergonomic design, your thumb always stays as close as possible to the edges of the freely programmable macro keys without accidentally pressing them.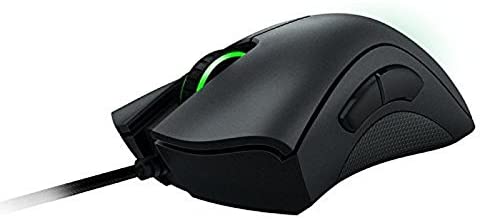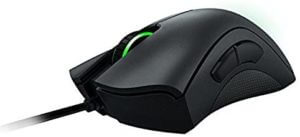 The sensor of the DeathAdder V2 is also impressive. It features Razer's Focus Plus optical sensor with 20.000 DPI and a travel of up to 650 inches per second. Two buttons next to the mouse wheel allow you to switch between user-defined DPI settings at any time. The DeathAdder supports several profiles, which you can switch quickly with the mouse. Up to five profiles can be created.
In addition to the really great thumb rest, the DeathAdder V2 offers some other design details that support you in gaming. Among other things, there's Razer's braided Speedflex cable, which reduces the chance of it snagging on your mousepad, and the DeathAdder V2, like the Logitech G502 Lightspeed, comes with PTFE feet that allow the mouse to glide smoothly over your mousepad .
[amazon box="B081QX9V2Y"]
3rd place - Zowie EC2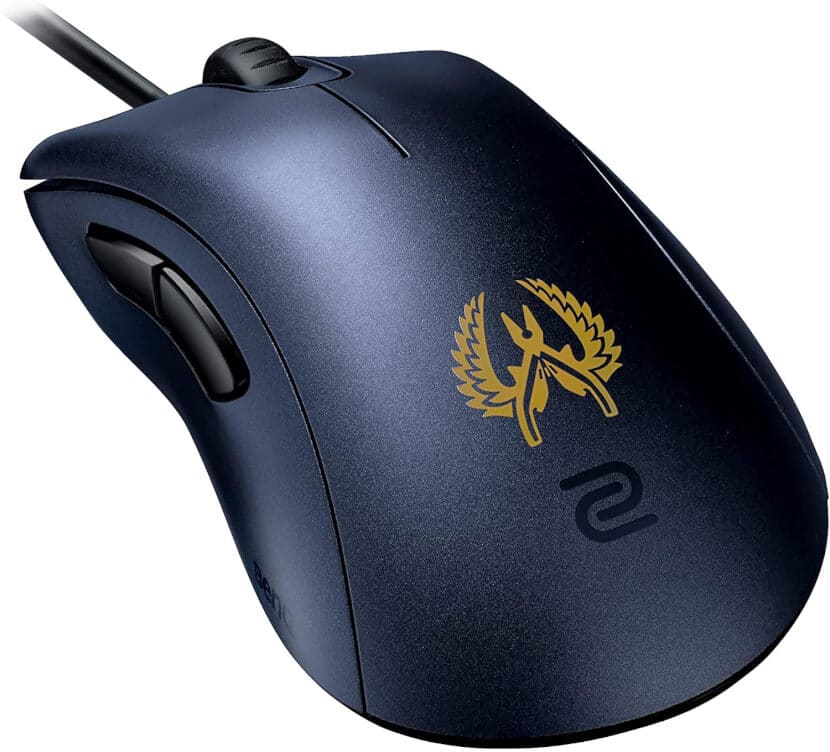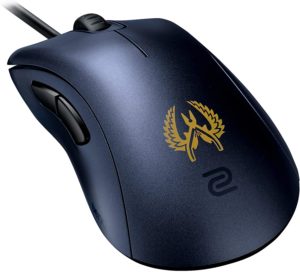 Zowie mice have been the mouse of choice for CS:GO professionals for a long time, and not without reason. While Razer's DeathAdder V2 is still my personal choice for convenience, for many the Zowie EC2 represents an equally good, if not better, option. The mouse offers a similar form as the DeathAdder V2 and is simply ingenious ergonomically. Additionally, there's a generous amount of thumb room under the side buttons, which I personally found very comfortable. All Zowie mice are beautifully unfussy in terms of their design, in fact the EC2 is the most curvy mouse the company offers.
One reason why the Zowie mice are so popular with professional players is that they are not offered in one size. Unlike other manufacturers, each mouse model has its own size option. So if you think you need a slightly smaller mouse, that's no problem with the EC2.
It is also very pleasant that you can adjust the DPI sensitivity and the query rate of the Zowie EC2 completely without a driver or software, which is hardly possible these days. The no-frills philosophy of Zowie also extends to the range of features. However, I do not mean that negatively! I think the EC2 is exactly what most gamers need and just as important; nothing they don't need. The EC2 gaming mouse has four buttons (two main buttons, two side buttons) and a DPI button that can be set on the underside of the mouse. Even the advanced settings, such as adjusting the lift-off distance, can be set without software by pressing a defined key combination.


Another thing I really like about the EC2 is the deep, grippy grooves on the mouse wheel. As you scroll, you'll hear a hearty click and advance to the next notched step. In addition, the cable is 2 meters long, which is very generous. So if you're looking for a simple looking mouse that performs as well as the Razer but doesn't come with unnecessary software, the Zowie EC2 is worth considering. The DeathAdder V2 feels a bit more luxurious, but also has a lot of LEDs, which are known to be not for everyone.
[amazon box="B078SCCSZX"]
4th place - Razer Naga Trinity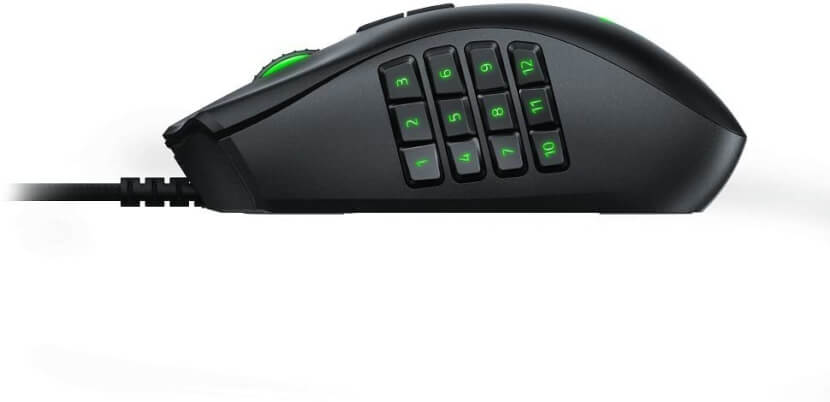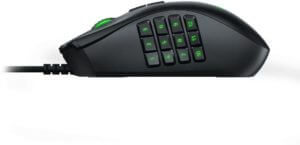 If you don't play shooters, but rather MMO games like World of Warcraft, you may have different requirements for a gaming mouse. A large number of easily accessible keys is particularly important here so that you can activate as many hotkeys as possible quickly with your thumb. Razer has developed something really great with the Naga Trinity: a mouse that is as versatile as the games you play.
You can use them not only for FPS games but also for MOBAs and MMOs. Why? Because the Razer Naga Trinity has three different interchangeable side panels. One side panel has an FPS layout with two buttons, one a circular layout with seven buttons for e.g. MOBAs and the last one a MMO layout with 12 buttons.
The mouse from Razer offers ergonomic qualities similar to the DeathAdder V2. However, if the selection of games is limited to only FPS games, we advise against the Razer Naga Trinity. Its versatility is really awesome, but it doesn't feel as stable as a specialized gaming mouse. Otherwise, the mouse has an optical 5G sensor with 16,000 DPI, which guarantees that all mouse movements are implemented quickly and precisely.
[amazon box="B077KJKMYD"]
Frequently asked questions about gaming mice
Which gaming mouse is the best?
The absolute best gaming mouse money can buy right now is the Logitech G502 Lightspeed. This wireless mouse combines very good ergonomics with really great gaming features. If you have enough money to spare and you don't mind wireless mice, we definitely recommend the Logitech mouse!
What is the best wired gaming mouse?
The best wired gaming mouse is the Razer DeathAdder V2. Very good ergonomics, great gaming features and solid workmanship make the DeathAdder the best wired gaming mouse currently available.
Which gaming mouse is good for MMO games?
For MMO games or so-called MOBAs, you need a mouse with extra buttons. In our test, the Razer Naga Trinity could convince us best!
How expensive is a good gaming mouse?
A good gaming mouse usually costs upwards of 50 €, for top models you can get rid of around 150 €. Wireless gaming mice in particular are usually a bit more expensive. But the investment is worth it! A good gaming mouse is essential, especially for FPS games!