Buying a new laptop should be carefully considered. For many, the laptop, next to the smartphone, is a constant companion and irreplaceable for both leisure and work. The selection of new laptops is huge. Countless models and providers make it difficult to choose the right device. With our laptop test & comparison, we want to help you to find the best laptop for you.
Content
The right operating system
Similar to the case of Smartphones If so, there are two dominant operating systems on the market for laptops too. These are macOS and Windows. We are deliberately leaving out Linux here. In fact, some laptops are also offered without an operating system. So you also have to buy the system and install it yourself. Most laptops, however, usually have Windows 10 pre-installed. If you opt for a laptop from Apple, you will always find macOS pre-installed there. Both operating systems come with their own office applications and software for image and video editing, some of which are limited to the respective operating system.
macOS operating system


Apple's operating system is called macOS and is preinstalled on all Apple laptops free of charge. In addition, the user receives an all-inclusive package with Pages, Numbers and Keynote. These are programs for word processing, spreadsheets and for creating presentations. One of the biggest disadvantages of macOS is that the compatibility with different programs and especially games is much lower than with Windows. If you want to play games on your laptop, macOS is much less suitable than Windows. The biggest advantage of the macOS operating system is that it is optimally adapted to Apple's laptops. As a result, they are often more energy efficient and efficient. There is also significantly less screen freezing or crashing. With its laptops, Apple is particularly aimed at creative people, students and professional users. The video editing program Final Cut, for example, is available exclusively for macOS and is preferred by many Adobe Premier Pro. MacOS is also considered more user-friendly and uncomplicated than Windows.
Windows operating system


Microsoft's operating system is called Windows and runs on most laptops and desk-top PCs around the world. However, it does not come pre-installed on all laptops and sometimes has to be purchased for around 145 euros. Windows laptops are much better suited for gaming and anyone looking for a cheaper laptop. The Windows operating system is also more customizable and works with more applications than macOS. The biggest disadvantage of Windows as an operating system is that it is not perfectly set up for every laptop, as is the case with Apple, which means that problems such as screen freezes or crashes occur more often. Windows users are also more frequently affected by viruses and malware than is the case with macOS. So if you decide to use a Windows operating system, an antivirus program is an absolute must. Most users appreciate the complexity and versatility of Windows.
The most important criteria when buying a laptop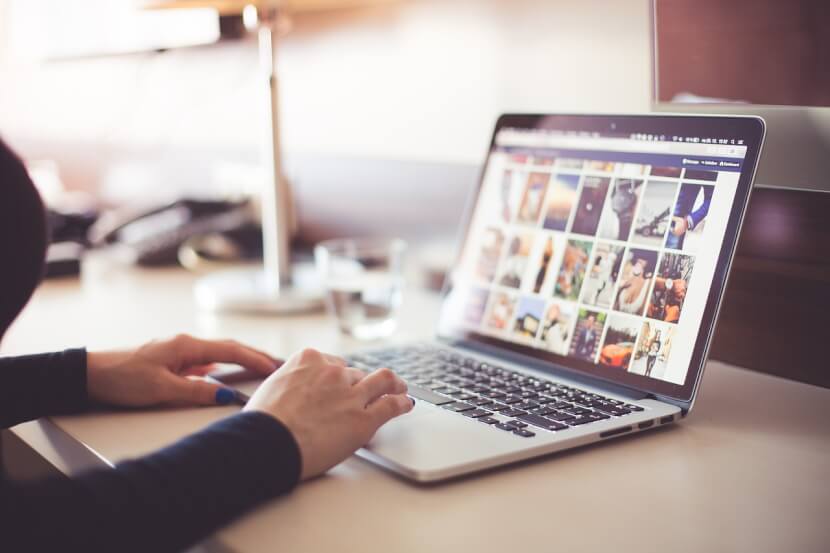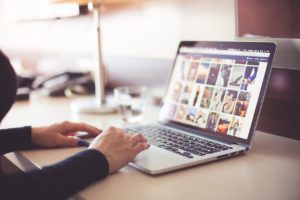 We want to help you find the best laptop for you. In addition to deciding which operating system is right for you, there are a few other criteria that you should definitely consider when buying a laptop. We present the most important ones here in a short overview.
battery performance
Connections
random access memory
hard disk
Processor
graphic card
screen
longevity
form factor
Keyboard & touchpad
Further equipment
Price-performance ratio
battery performance
Most laptops are often used on the move. Therefore, just like with smartphones, the battery life is an important purchase criterion. If you often use your laptop on the go, you should make sure that the laptop you choose allows at least 6 hours of wireless use. But not only how long a battery lasts is decisive. Laptop batteries lose power over time, so it is advisable to choose a laptop that allows the battery to be replaced at low cost in the future. That can allow an older laptop to use an extra year or two.
Connections
Your laptop should have enough ports to use all of your peripherals. In addition to the classic headphone connection, a USB interface should be available. Pay attention to USB 3.0 or Thunderbolt. Thunderbolt 3 allows the use of several interfaces and can also be used as HDMI and display port or even to charge the laptop at the same time. An SD card slot and an HDMI connection are also advisable.
random access memory
In addition to the processor, the main memory or RAM (Random Access Memory) is decisive for how fast your laptop is. Current laptop models should preferably have at least 8 GB of RAM. In fact, 16 GB is now the standard for better models. If you use your laptop a lot for multitasking or compute-intensive work, 32 GB is future-proof.
hard disk
The hard drive is responsible for how many photos, apps, videos and files you can store on your laptop. Particularly more expensive models should definitely have an SSD hard drive. The smallest SSD hard drives start at 64 GB, which is often far too little. We recommend at least 256 GB of hard disk space and if you use your laptop for video editing or plan to install many programs and games on it, it is best to 1 TB and more. Don't forget that the installation of the operating system also requires storage space.
Processor
In addition to the main memory, the Processor about the performance of your laptop. The two well-known providers are AMD and Intel. Only Intel is found in Apple laptops due to software limitations. A good processor is especially important for games and video editing. More cores and more GHz allow better performance.

graphic card
The cheap laptop models do not have a dedicated one graphic card but have a graphics chip integrated in the processor. This is enough for simple word processing and surfing the Internet. If, on the other hand, you want to use your laptop for image and video editing or for gaming, it should have a dedicated graphics card with its own video memory of at least 4 GB. The two well-known providers of graphics cards are Nvidia and AMD.
screen
Most laptops have a screen between 10 and 17 inches. The image quality is specified in pixels. 1920 x 1080 Full HD resolution is the minimum for a good laptop. However, more pixels often also mean that the laptops have a short battery life. Some laptops even come with a touch display and are especially interesting for graphic designers. Other important values ​​are contrast, color representation and brightness. The latter is especially important if you plan to use your laptop outdoors a lot.
longevity
How durable a laptop is depends on various factors. First of all, the laptop should have a well thought out design and sturdy hinges for the screen. The longevity of a laptop can also be greatly increased if certain components such as the battery or the hard drive can be replaced. It is also helpful if you can expand and upgrade the RAM afterwards.

form factor
As mentioned above, laptops are often used on the move. Therefore, a laptop is ideally small, light and thin so that you can take it with you wherever you go. Smaller laptops (between 10 and 13 inches) are often very light and weigh less than 1 kg. These laptops often have a very good battery life but a rather poor performance. They are ideal for students and anyone who only uses a laptop Use word processing and surf the Internet. If you want a dedicated graphics card and a very lA powerful laptop should rather opt for a larger model (between 15 and 17 inches). However, these models are often less mobile and weigh up to 4 kg or even more.
Keyboard & touchpad
A good keyboard and a large and easy-to-use touchpad can be important criteria for buying a laptop. Especially if you plan to write a lot on your laptop, you should make sure that the keyboard is comfortable to use. Even expensive models can go wrong here. Until recently, the expensive Apple MacBooks were known for their unreliable keyboard, but the latest models have improved a lot. A good touchpad with swipe functions can also increase productivity.
Further equipment
Modern laptops are a real marvel of technology. In addition to the normal functions, the top models offer pleasant ones Comfort features. Some of these features might also be of interest to you:
Integrated CD or DVD drive
keyboard light
WiFi 6.0
Thunderbolt 3.0
Quick Charge
Stylus functionality
Price-performance ratio
The price is of course a more important criterion when buying a laptop. Inexpensive office laptops can be found around 300 euros, while the professional solutions from Apple sometimes cost up to 6000 euros. So you can see that there is an almost infinite price range. We advise you to have a clear idea of ​​how much you want to spend before buying a laptop. This will help you narrow down the choices a bit.
Tip: If you are a pupil or student, you often benefit from special offers or discounts. Apple is reducing the prices for laptops in its own shop by an average of 8-10%,
The best laptops in comparison
Now that you know the most important criteria when buying a new laptop, it is time to introduce you to our list of the best laptops. In addition to performance, we also evaluate mobility, price-performance ratio and our overall impression.
1st place - MacBook Pro (16-inch, 2019)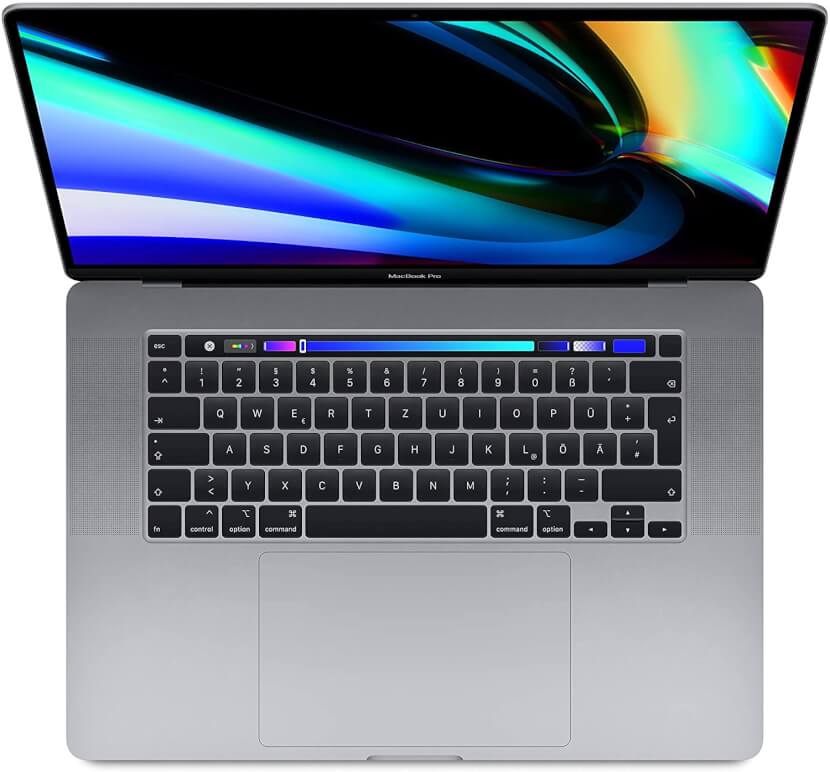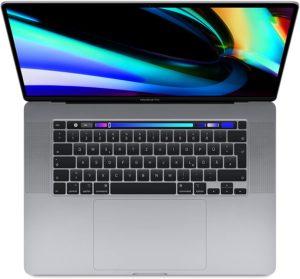 The best MacBook ever. Apple made it to number 16 on our list of the best with the new 1-inch MacBook Pro. The old MacBook Pro (15 inch) has been completely improved. We particularly like the new spectacular 16 inch screen with TrueTone and the simply fantastic sounding speakers. The biggest mistake in the MacBook series so far, the butterfly switch keyboard, has also been completely redesigned. The new MacBook has a new and greatly improved Magic Keyboard. Apple's classic touchpad is huge and offers numerous useful swipe functions.
In addition to the new keyboard, the inner values ​​have also changed a lot. Apple first installed the new AMD Radeon Pro 5000M series. This delivers surprisingly good benchmark values ​​and is even better than an Nvidia 1650 (laptop version).
You can now also configure up to an incredible 64 GB RAM and up to 8 TB SSD storage. This makes the new MacBook Pro particularly suitable for graphics-intensive tasks such as video editing. The battery has also been improved and is now 100 watt hours. More is actually not possible if you want to take your laptop in your hand luggage when flying. The new speakers are also really impressive.
Together with the thin and light design that Apple is used to, the MacBook Pro is a truly mobile professional laptop. The screen comes in 3.072 x 1920 pixels. That is a resolution of 16:10 which we personally like better than 16: 9. That results in a pixel density of 226. According to Apple's own statements, a full 4K resolution is deliberately omitted to ensure that the battery life does not suffer too much. Oh yes, the battery life is absolutely convincing for a 16 inch device and allows about 11 hours of surfing the Internet with 150 nits screen brightness. The screen brightness is typically very bright for Apple and allows you to use the MacBook even in the sunshine.
The new 16-inch MacBook Pro is also not much larger than the old MacBook Pro 15-inch due to its significantly thinner screen bezels. The only two negative points that we could find were the limited connections (4 Thunderbolt 3.0, no SD card slot) and the price, although the latter has a significantly better price-performance ratio compared to the older models.
In summary, we can only say: Well done Apple! The new MacBook Pro 16 convinces us for everyone who needs a mobile, reliable professional laptop.
Specifications:
CPU: 9th generation Intel Core i7 - i9
GPU: AMD Radeon Pro 5300M - Radeon Pro 5500M (8 GB VRAM)
RAM: 16 GB - 64 GB
Display: 16 inch Retina with True Tone
Hard disk: 512 - 8 TB SSD
Benefits:
Beautiful 16 inch display
Much improved, new, Magic keyboard
Impressive speakers
Better price-performance ratio than previous models
Very good performance, especially for photo and video editing

Disadvantages:
Expensive
Only 4 Thunderbolt 3.0 ports
[amazon box="B081FW6TPQ"]
2nd place - HP Specter x360 (2020)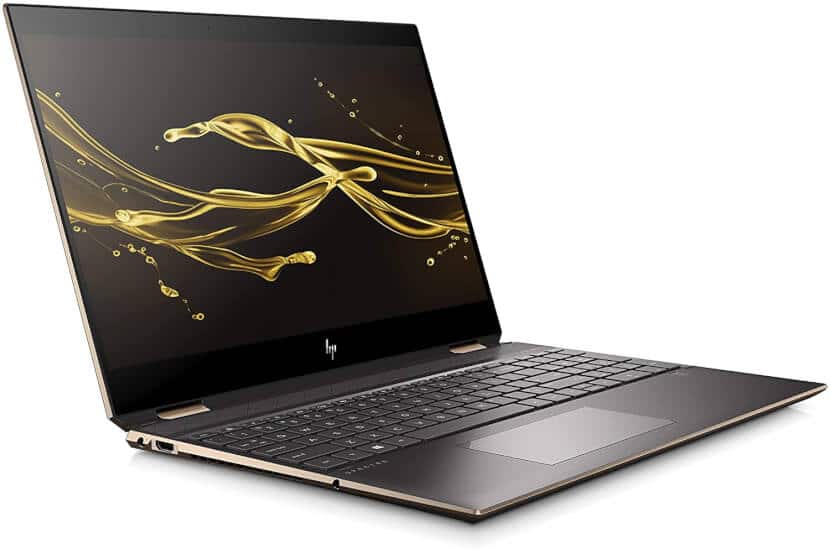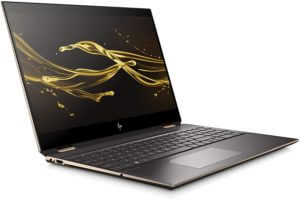 Second place goes to the HP Spextre x360. This laptop is a classic convertible and combines the best features of laptop and tablet.
The new 2020 range comes with some impressive improvements. A brand new processor, the Intel Core i7-1065G7 Quad Core and 8GB of RAM. The Specter x360 uses an integrated graphics chip and does not have a dedicated graphics card. So for everyone who wants to play with their laptop, we recommend another alternative.
Other available configurations are a 4K touch display and 1 TB SSD hard drive. Of course, integrating such powerful hardware in such a slim case also has its disadvantages. The HP Specter x360 runs pretty hot under full load. The battery lasted a little more than 10 hours in our test, was acceptable for a 13-inch model but not exceptionally good.
Nice extra features such as a fingerprint sensor, face recognition and a webcam kill switch are also convincing if your privacy is particularly important to you. Although the HP Specter x360 is only 13 inches, there is space for a microSD card slot, which we really like.
This 13 inch laptop is therefore suitable for everyone who is looking for a slim mobile companion that achieves good performance and can even act as a tablet.
Specifications:
CPU: 10th generation Intel Core i5 - i7
GPU: Intel Iris Plus graphics chip
RAM: 8 GB - 16 GB
Display: 13.3 FHD (1920 x 1080) multitouch | 13.3 4K (3840 x 2160) multitouch
Hard disk: 256 - 2 TB SSD
Benefits:
Very good performance for its size
Facescan, fingerprint sensor, webcam kill switch and button to mute the microphone ensure very good privacy
4K touch display
Nice, modern design

Disadvantages:
Lots of HP software preinstalled
Battery life could be a little better
Runs very hot under full load
[amazon box="B07YM1FHLZ"]
3rd place - Dell XPS 13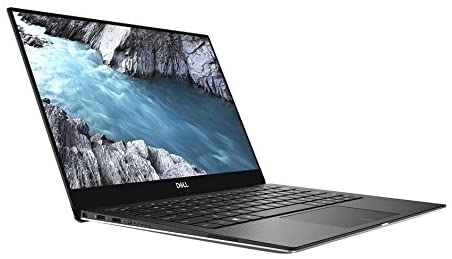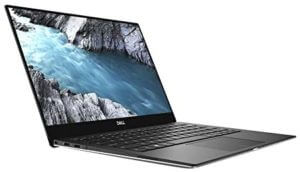 For a long time the best laptop on the market, the Dell XPS was replaced by Apple and HP this year. Even so, the Dell XPS 13 is still an amazingly good laptop.
The XPS 13 offers an impeccable design with an excellent display and impressive performance in a compact format. It is not without reason that the Dell XPS 13 has been one of the best ultrabooks on the market for years.
In the basic configuration lies an Intel Ice Lake Core i5 processor with 8 GB RAM and a 256 GB SSD. These are not impressive values ​​and we therefore recommend the somewhat more expensive configurations.
In contrast, the screen, the keyboard and the battery are already convincing in the basic configuration. The battery life is just under 13,5 hours with video playback only, a really good value. The keyboard has a pleasant typing experience and has been one of the best on the market for years.
On the other hand, we like the speakers a little less. These sound a bit tinny and, unlike the MacBook Pro 16, simply sound cheap. There aren't many ports on the XPS 13. Only two Thunderbolt 3s, a microSD card slot and a headphone jack are available.
Like the MacBook Pro 13, the Dell XPS positions itself as a luxury item and has a proud price. So it is not for the small budget.
Specifications:
CPU: 10th generation Intel Core i5 - i7
GPU: Intel Iris Plus graphics chip
RAM: 8 GB - 16 GB
Display: 13.3FHD (1920x1080) | 13.3 4K (3840x2160)
Hard disk: 256 - 2 TB SSD
Benefits:
Really nice design to look at
Excellent battery life
Disadvantages:
Expensive
Bad speakers
Only two Thunderbolt 3 ports
[amazon box="B07B44TQWG"]
The Best Laptop for Students - Apple MacBook Air (2020)
Apple gave the MacBook Air some major updates in 2020, making it the best mobile laptop again. Instead of the previous 128 GB, there is now twice as much storage space available in the basic configuration.
The inner values ​​of the MacBook Air are finally better. Configurations with a four-core processor and up to 16 GB of RAM are now possible.
Although the MacBook Air is no longer the thinnest laptop on the market, its design strikes a perfect balance between slim and light construction and enough robustness for everyday use. It weighs 1,29 kg.
Very atypical for Apple: Although the performance has improved, the price of the MacBook Air has even decreased compared to the previous model.
The new Magic Keyboard also replaces the old buttfly switch keyboard on the new MacBook Air. Otherwise, not much has changed in the design itself. Unfortunately, in addition to a headphone jack, there are still only two Thunderbolt 3 ports.
The 13.3 display is also the same as 2019 and supports TrueTone technology. It comes with a resolution of 2560 x 1600, which corresponds to a ppi of 227. Unfortunately, the screen brightness is a little too dark for our taste, but this is only annoying in direct sunlight.
Photo editing, web surfing, and even less demanding video editing are easily done with the MacBook Air 2020. Thanks to the optimal coordination of hardware and software, the performance is better than the pure values ​​suggest.
For a long time, the MacBook Air was the king of battery life, but unfortunately this is no longer the case. The runtime is still a decent 11 hours, but other laptops already offer more. However, what Apple continues to do better than the competition is the standby battery life. While a Windows computer in standby mode gives up the ghost within a day, you can leave the MacBook Air on standby for days.
In summary, we like the MacBook Air 2020 very much. It is particularly suitable for students and anyone looking for a cheap and mobile MacBook. There is also an extra discount for schoolchildren and students in the Apple Store.
Specifications:
CPU: 10th generation Intel Core i3 - i7
GPU: Intel Iris Plus graphics chip
RAM: 8 GB - 16 GB
Display: 13.3 inches (2560 x 1600)
Hard drive: 256 GB - 2 TB SSD
Benefits:
Cheaper price than the previous model
Powerful 10th generation Intel processor
Improved keyboard
Disadvantages:
Battery life is just okay
Only 2 Thunderbolt 3.0 ports
[amazon box="B0863YGN2R"]
The best gaming laptop - Asus ROG Zephyrus G14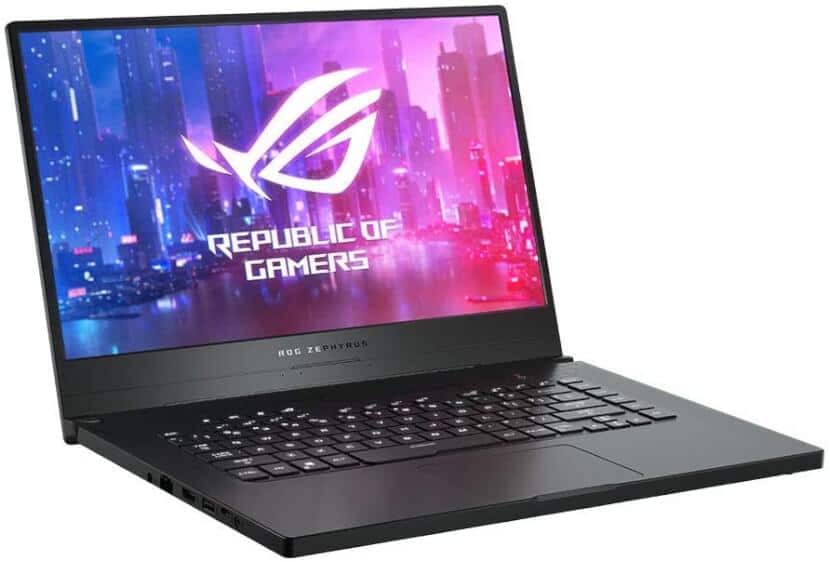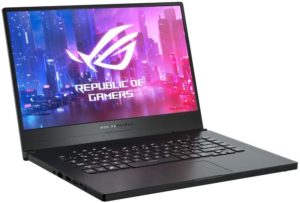 The Asus ROG Zephyrus G14 is a really impressive gaming laptop with an incredible amount of power.
The gaming laptop from Asus comes with the new AMD Ryzen 4000 processors, which were specially developed by AMD for gaming laptops. Until now, you either had to choose a thin ultrabook with good battery life or a gaming laptop with a dedicated graphics card and a bulky design.
In addition to the incredibly powerful 8 core / 16 thread processor, the Asus laptop comes with an Nvidia RTX 2060 graphics card. In fact, with these inner values, one would expect a significantly thicker and heavier laptop, so we are positively surprised by the form factor of the Asus laptop.
The display is 14 inches tall and comes in a 1080p Full HD resolution and an unbelievable 120 Hz refresh rate. Asus consciously decided against a 4K display in order to improve the battery life. In fact, we think this was a wise decision as the 1080p resolution is more than enough.
In fact, the laptop has an excellent battery life of just over 8 hours. We normally don't expect more than 4 - 5 hours from a gaming laptop.
The large number of connections is also surprisingly positive. There are two USB 3.2 Gen 1 Type A ports available, as well as two USB 3.2 Gen 2 Type C ports. There is also a dedicated charging cable connection as well as HDMI and of course 3.5mm headphone connection. Strangely enough, what is missing is a webcam. Asus has completely omitted this.
In summary, we have to say that the Asus Zephyrus G14 is currently by far the best gaming laptop on the market. In fact, the new AMD processor in particular is simply great and allows for a battery life previously unseen in gaming laptops.
Specifications:
CPU: AMD Ryzen 7 4800HS - 9 4900HS
GPU: Nvidia GeForce RTX 2060
RAM: 16 GB - 32 GB
Display: 14 inch Full HD (1920 x 1080) 120 Hz | 14 inch WQHD (2560 x 1440) 60 Hz
Hard disk: 512 GB / 1 TB M.2. NVMe PCIe 3.0
Benefits:
Outstanding battery life for a gaming laptop
Excellent CPU & GPU performance
Light and slim (for a gaming laptop)
Disadvantages:
No webcam
Relatively loud fans
No Thunderbolt 3.0
[amazon box="B07RTCXH8G"]
The best budget laptop - ACER Aspire 5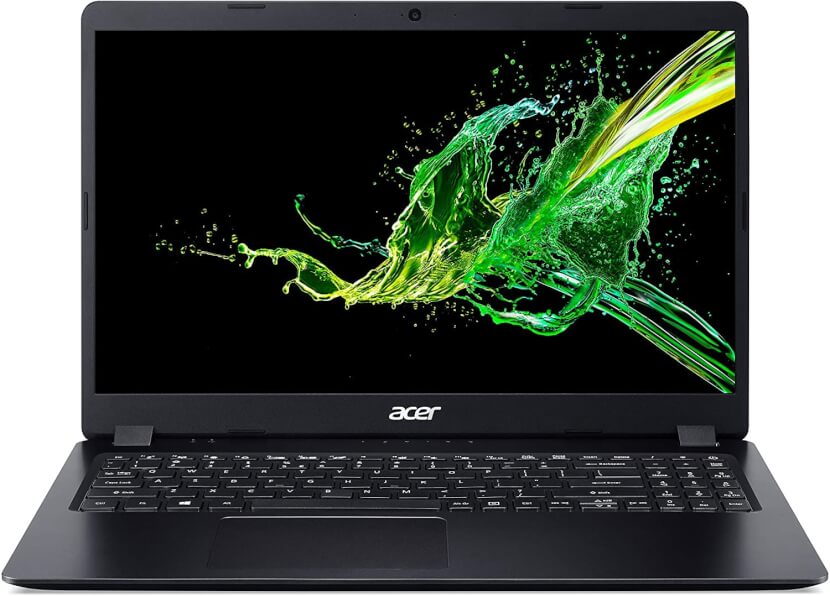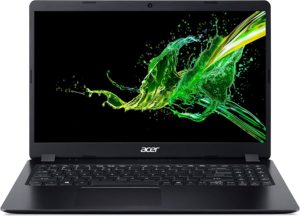 For those who are looking for a powerful, mobile laptop but have a small budget, we recommend the ACPER Aspire 5.
The Aspire 5 combines performance, a good display and mobility with a good price-performance ratio. The laptop is powered by an AMD Ryzen 5 processor, which is absolutely convincing in connection with 8 GB of RAM. The Radeon Vega 8 also has a dedicated graphics card. This enables him to handle graphics-intensive applications without any problems. Even gaming is possible.
The display measures 15,6 inches and comes in Full HD resolution. The IPS display delivers good and strong colors thanks to "Acer Color Intelligence". The narrow display frame also looks really chic.
The battery life is 11 hours, which is a good value for a 15-inch laptop with a dedicated graphics card. There is also a full HDMI connection, 2x USB 3.1 Type C and 2x USB 2.0 as well as 1 Ethernet connection. The keyboard is fine and the speakers are also of good quality. Even a fingerprint sensor is built into the cheap laptop.
The only disturbing thing is that, as with many cheap laptops, a lot of unnecessary programs (bloatware) are pre-installed and the touchpad could work a bit more precisely.
Specifications:
CPU: AMD Ryzen 5 2600
GPU: AMD Radeon Vega 8
RAM: 8 GB
Display: 15.6 inches Full HD (1920 x 1080)
Hard disk: 1 TB SSD
Benefits:
Good value for money
Fingerprint sensor and many connections
Good battery life
Sufficient power for most applications

Disadvantages:
Lots of bloatware
Inaccurate touchpad
Not the most robust construction
[amazon box="B07XFC3P7Z"]
Common questions about laptops
Which laptop is the best?
The absolute best laptop money can buy right now is the 16-inch MacBook Pro. However, depending on the configuration, this can cost up to 6000 euros. But even the basic model is an absolutely great laptop.
What is the best gaming laptop?
The best gaming laptop currently available is the Asus ROG Zephyrus G14. It combines excellent battery life, very good performance and a slim, mobile design. It is suitable for all current triple A titles.
Which laptop is good for university?
A good university laptop should have a good battery life and be slim and light. In addition, the keyboard should be comfortable to type and the touchpad should be precise. The best laptop for students in our test is the MacBook Air 2020
How Much RAM Should a Laptop Have?
A laptop that is only used for office and for surfing the Internet gets by with 4 GB of RAM. However, we recommend a minimum of 8 GB of RAM.