A new year, a new iPhone and again no USB-C. Will Apple ever introduce USB-C for iPhone? If you buy an iPhone in the future, you won't get an included charger or headphones. Apple says the company took this step for environmental reasons. If with everyone mobile The company claims that fewer "free" accessories are given out, that means less material. In addition, the aim is to create smaller boxes that can be sent more efficiently. In future, the iPhone box will only contain that mobile and a Lightning-to-USB-C cable.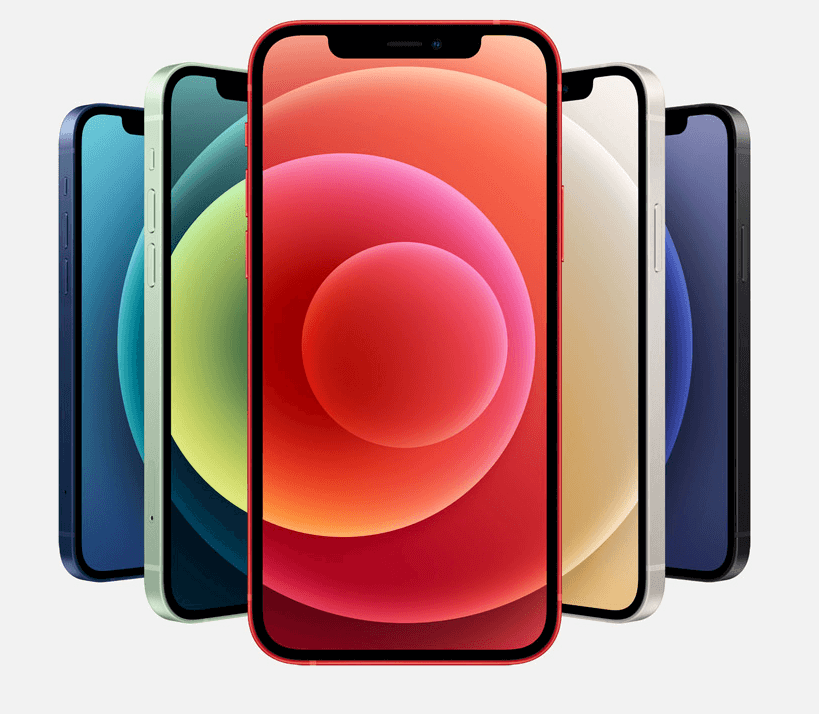 USB-C to help the environment
I think Apple's approach is a good thing in general. But let's be honest - wouldn't it have been better for the environment if the company had gone one step further? Wouldn't the environment be much better if Apple removed its proprietary Lightning port and replaced it with USB-C? Even the Lightning to USB-C cable would instantly turn into a much more useful USB-C to USB-C cable that could basically charge all of your electronics.
In fact, leaving out the free accessories is a relatively minor change for the individual purchasing an iPhone. But for the company the change is massive. Especially when you consider that Apple shipped nearly 200 million iPhones last year, according to IDC. While chargers make up a relatively small percentage of all e-waste, it is still tens of thousands of tons per year worldwide. And, as the lack of headphone jacks on flagship smartphones of 2020 shows, Apple's choices often have a huge impact on the rest of the industry as well.
USB-C is the best connectivity standard we have
Yes, USB-C isn't a perfect standard. The naming scheme was a mess (the current USB standard is called USB 3.2 Gen 2 × 2). But, if I can borrow a famous saying: Is USB-C the worst connection standard ... with the exception of all others. USB-C is currently simply the best standard we currently have.
It may have taken a while after the introduction of USB-C, but now in 2020, USB-C is more universal than ever. It is used in over-ear headphones, wireless earbuds, VR headsets, tablets (including some from Apple), and laptops (including all from Apple) to charge. In addition, USB-C is now used by all new laptop accessories as well as by game consoles such as the Nintendo Switch and controllers of the PS5 and Xbox Series X. USB-C batteries are becoming more common and chargers are getting smaller and extremely powerful. With up to 100 watts, a powerful battery or charger the size of a deck of cards can sometimes power a laptop, tablet, and phone at the same time.
Not only is USB-C used almost everywhere, it's difficult to name something that actually makes Lightning better. Long-time Apple blogger John Gruber has argued in the past that it is a sleeker and slightly thinner port. But is that really reason enough to keep the status quo, if Apple really cares about the environment as they claim?
You probably already have a USB-C charger
Apple's main argument for taking the charger out of the box is to avoid accumulating accessories that many people already own. During its presentation, Apple estimated that there are 2 billion of its power supplies and "billion" third-party chargers worldwide.
But let's put that into perspective. According to IDC, Apple only had a 2019 percent share of the global smartphone market in 13,9 and shipped nearly 200 million last year phones out. Meanwhile, the rest of the industry combined shipped over a billion phones in a year, and most of those devices use USB-C. As a result, most people already have everything they need to charge a hypothetical USB-C iPhone, including charging cradles and USB-C cables. With this calculation, we don't even consider everyone who uses other USB-C devices such as headphones, Laptops and Tablets including the latest MacBook and iPad Pro devices.
All of this means Apple could sell a USB-C smartphone with no charging accessories if you really want it. This is what the ethical smartphone manufacturer Fairphone does, for example. In the packaging of the latest cell phone, the Fairphone 3 Plus, there are no headphones, no USB-C charging cable and no USB-C charging station. Instead, there is a small screwdriver so you can theoretically fix your phone yourself in due course instead of throwing it away.
You might also be interested in:
So does Apple's plan really help the environment?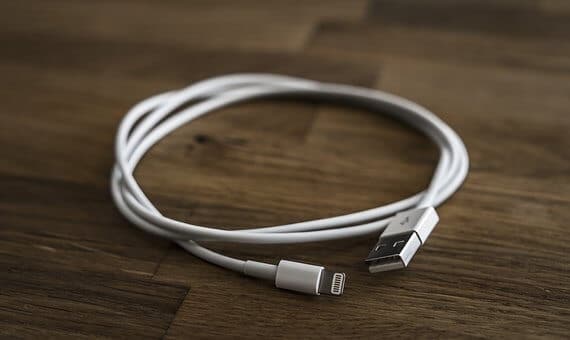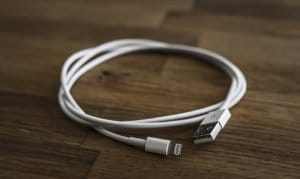 So the question is, how positive will Apple's existing plan actually be for the environment? A big part of Apple's pitch is that there are billions of power supplies already out there. But it is likely that a significant number of them are using the USB-A standard, which is incompatible with the Lightning-to-USB-C cable that Apple is shipping with the new iPhone. Apple only started shipping USB-C power supplies last year, and only on the Pro models. Which means the vast majority of iPhones sold came with a USB-A charging station.
I'm not saying that Apple's plan has no environmental impact at all. With the iPhone 12, many users can continue to reuse their existing USB-A to Lightning charging cables and USB-A power cables regardless of the new cable they received in the box. But what is this Lightning to USB-C cable used for, especially if you switch to Apple's new MagSafe chargers instead? If it's a USB-C to USB-C cable, at least you could use it with other devices. Apple could have a much bigger impact on the environment in the long run if its proprietary Lightning port was completely eliminated.
We already know what Apple thinks about a possible switch to USB-C ports. As the company issued a statement on the matter earlier this year. The statement came in response to efforts by the EU to require a common charger for all smartphones. Apple argued that switching to USB-C would actually make the environment worse by eliminating the need for hundreds of millions of Lightning accessories.
No USB-C for iPhone? Apple's January 2020 statement
More than 1 billion Apple devices shipped with a Lightning connector, in addition to an entire ecosystem of accessory and device manufacturers using Lightning to serve our mutual customers. The legislation would have a direct negative impact by disrupting the hundreds of millions of active devices and accessories used by our European customers and even more Apple customers around the world. The scheme would create an unprecedented volume of electronic waste and create a serious nuisance for users.
There are absolutely many Lightning accessories out there. The argument sounds hollow, however, as Apple has historically avoided it on its 30-pin iPod docks and early iPhone peripherals when they switched to Lightning in 2012. Instead of sending them straight to the dump, Apple and other vendors sold 30-pin Lightning adapters. Apple and its partners can certainly do the same right now to get all of these Lightning devices. Yes, it would create a one-time spate of adapters that would eventually land in landfills, but it's the short-term price that has to be paid for the long-term benefits of convergence.
As someone who has a whole drawer of spare adapters that I never use, I'm fine with what Apple wants to achieve with the iPhone 12. It's really not sustainable with everyone new cell phone to give out duplicate supplies if we are to try to reduce the estimated 53,6 million tons of electronic waste we threw away last year.
The iPhone 11 should be the last iPhone with Lightning
But I also have some sympathy for those who say Apple is pissing off its customers with the new move. When a phone costs hundreds or even thousands of dollars, it's hard not to feel a little betrayed by a smaller box with fewer accessories.
If environmental concerns are important enough to Apple to affect what's in a new phone, they should also be important enough to directly affect the design.