In order to prevent unauthorized third parties from accessing our email address, our social media account or our online bank, secure passwords inevitable. Furthermore, it makes sense to use a different password for each account so that hackers do not have direct access to all accounts in the event of a password leak.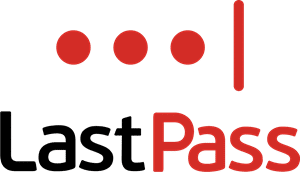 But how is it possible to remember long alpha-numeric passwords for Facebook, Instagram, LinkedIn, WhatsApp, e-mail accounts, online bank accounts and other websites? Offer a solution Password managerthat manage all passwords for different accounts easily in a database and even insert them automatically into the form on the website using the fill-in function.
We introduce one of the best and most trustworthy providers: LastPass is a freemium password manager and offers an all-encompassing free basic package as well as an inexpensive premium version. What exactly is behind the offer and whether the paid option is worthwhile is clarified below.
Contents
What exactly is a password manager?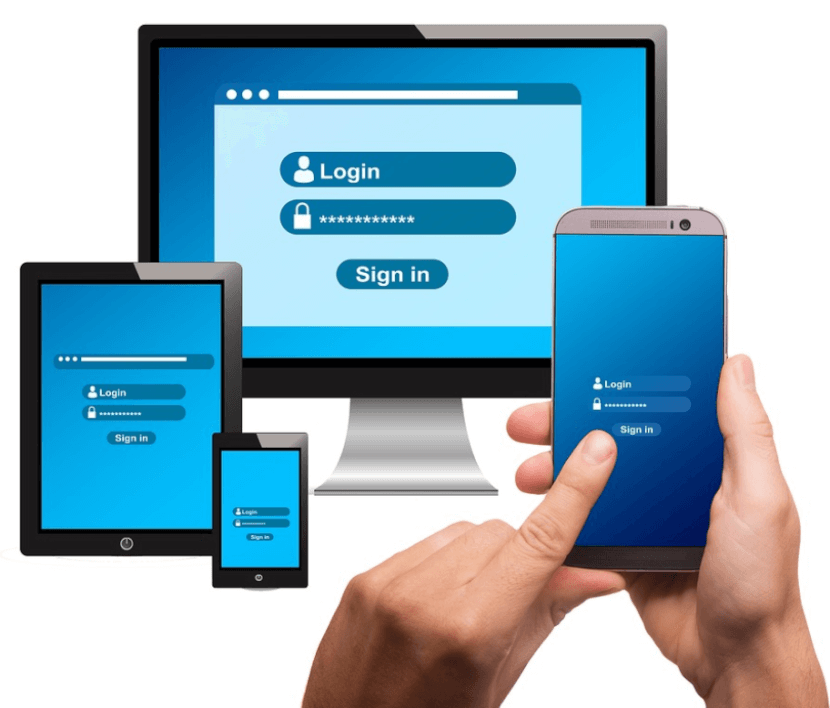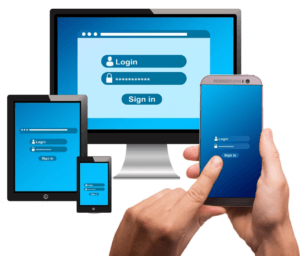 The Password manager has the task of creating the combinations of usernames, passwords and urls to saveso that the user does not have to remember an individual password for each website. Many password managers work completely automatically, so that the access data that you have to enter in the web form are inserted automatically. The user doesn't even need to remember the password or copy it, as the entry is completely automatic.
Good password managers also have one Password generator, with which you can create new passwords with the highest possible security level and improve existing passwords.
LastPass goes one step further and can go beyond that Addresses and credit card information save in the database.
In addition, it is an enormous advantage for user-friendliness if the password manager not only supports the Windows PC, but also supports multiple operating systems and mobile devices was designed. This enables users to synchronize their passwords across devices. This is quite feasible thanks to cloud technology - which is why most of the password managers available on the market are web-based SaaS solutions.
Despite all these advantages, the disadvantages of web-based programs must also be addressed. In contrast to a pure password database, which does not require any connection to the Internet, is a cloud service unsafe, even with a high encryption rate, as the passwords are stored on the operator's servers.
Local password database as an alternative?
Such local databases are anything but user-friendly. The main downside is the passwords
not synced with across multiple devices
which, conversely, means that a website can only be accessed from the device on which the local password manager was installed.
Hence, it is advisable to get one web-based password manager to grow with high security standards - LastPass is definitely one of the leading providers here.
What is LastPass?
LastPass is a web-based freemium password manager, which was acquired by LogMeIn, Inc. in 2015. With LastPass, a database can be created to manage all passwords easily and clearly in one place. The SaaS password manager works across devices, so that you can easily access all Internet pages using the program, not only with your desktop, but also with your smartphone or tablet.
To compensate for the security deficiency described above, which SaaS password managers bring with them, LastPass uses the AES-256 encryption standard. The AES-256 encryption standard is used by governments, the military and the VPN providers used all over the world and is considered to be virtually unhackable. Furthermore, decryption and encryption only take place at the device level.
This means that even LastPass employees have no access to the data.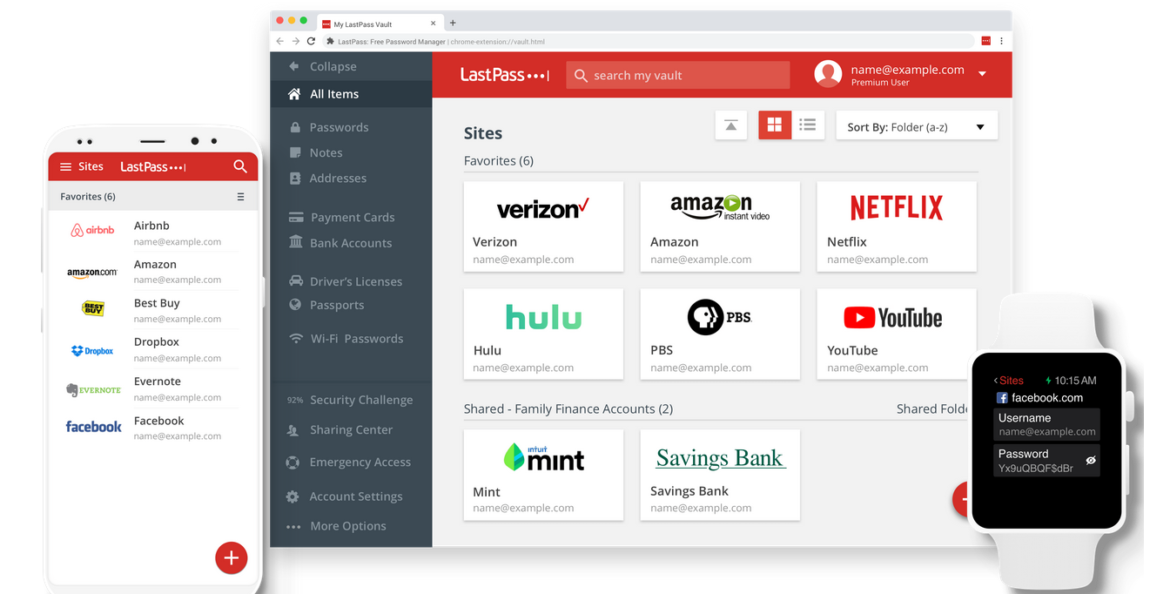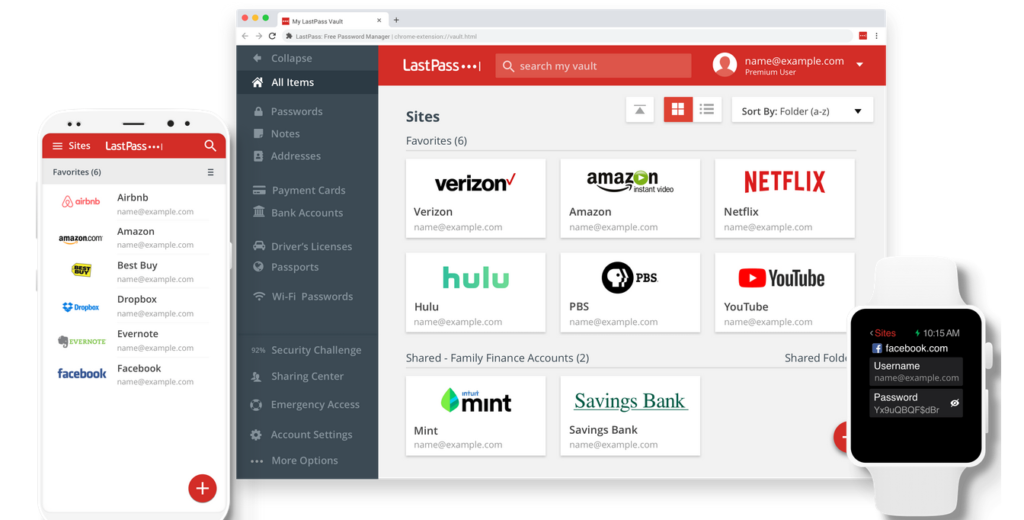 How does LastPass work?
LastPass is considered to be one of the most popular password managers worldwide, which is certainly due to its ease is due. To date, the provider has more than 18 million customers worldwide and is constantly expanding its range. Various options are available for individuals, families and even companies.
LastPass can be used in different ways and is available for a large number of platforms:
The password manager can be used for a variety of browsers, such as Chrome, Firefox, Internet Explorer, Opera and Safari downloaded as an extension.
The application is also for iOS, Android and even for the Windows Phone available, so that almost all common devices can be supported and synchronized with each other.
An independent one Desktop software is only available for the Mac.
While other password managers often use their own programs, the core of LastPass is in the Browser extension to find. It can also be positively stated that an infinite number of passwords can be saved and the number of devices per account is unlimited - even in the free version.
The LastPass user interface can be divided into two different areas:
The Browser extension Even basic settings such as passwords, notes and functions of the password generator can be made.
If you want to make additional settings, you can use a link in the so-called "Vault", Ie your own user account.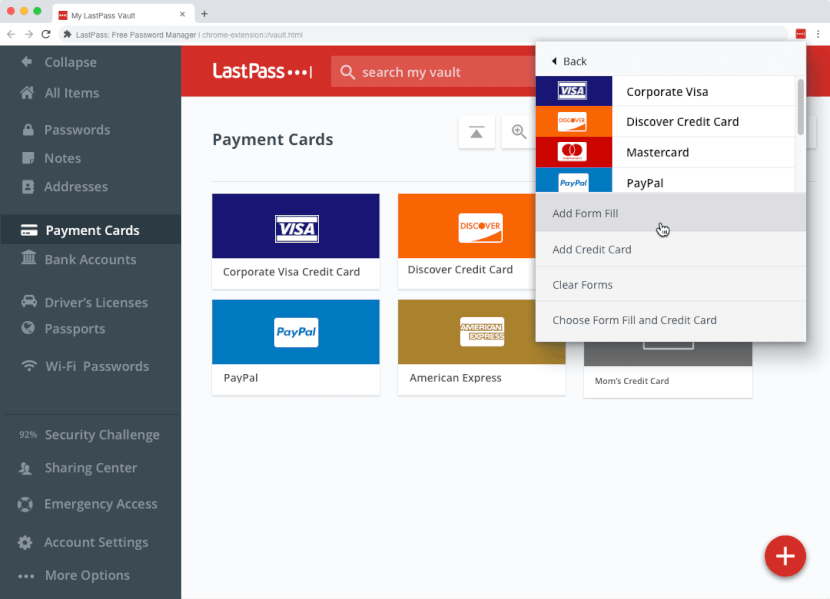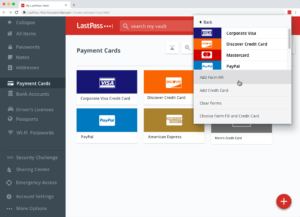 The user interface the browser extension is kept relatively simple and reduced to the essentials. Using a menu bar on the left, users can quickly and easily access all functions of the extension. If you want to get even more out of the password manager, you can go to the vault. Here, among other things, the selection of your own passwords can be examined for weaknesses.
In the Account settings Further security measures can also be configured, such as URL rules and multi-factor authentication. The Vault menu is available for both the basic version and the premium version, but this offers more useful options that are not available in the free version.
LastPass - Premium or free version?
LastPass uses a freemium model, which means that you can choose either a free basic variant or a paid premium variant. The differences between the two variants are as follows:
Free variant
The free version already offers a wide range of interesting functions:
Of course, you also have secure access to your account here and can from here Add, view, change or delete passwords.
LastPass saves the passwords and sets them too automatically via auto-fill without the user having to do anything.
With LastPass, you don't even have to come up with passwords yourself - the automatic one Password generator helps users to create new passwords or to change old passwords and saves them in the database.
If you want even more security, you can use the Multi-factor authentication (MFA) insert an additional step before the account can be accessed.
The free version can be accessed by all supported devices.
The free version can be accessed by all supported devices. If you want to send passwords to friends or relatives, you can send your password individually, but not to several people at the same time. If you opt for the free version, you will also get one free trial month for the premium version.
Premium variant
Although the free version already offers very good and extensive functions, we still recommend using the paid version, as the price-performance ratio is simply unbeatable here. For only $ 3 a month With a one-year term, numerous additional security functions are added, which make the offer even more secure and user-friendly.
For example, there is an advanced multi-factor authentication with numerous options such as YubiKey, Sesame, or Fingerprint allows.
You can also Emergency access set so that trusted people can still access important data in the event of an unforeseen event.
The technical support also prioritizes premium users, which is very important in the event of problems that require immediate resolution.
Concerning ease the premium version can also score points: for example, a password can not only be sent to one person, but to several people at the same time - this makes it easier if you want to send the password of your streaming account to several family members, for example.
The premium variant also offers 1GB encrypted cloud storage, which enables users to keep important files such as ID cards safe.
Anyone planning to provide their whole family with password managers should rely on the Family offer To fall back on. This is available for $ 4 a month and consists of six premium licenses. A business version is also available, which is already used by more than 61.000 companies worldwide.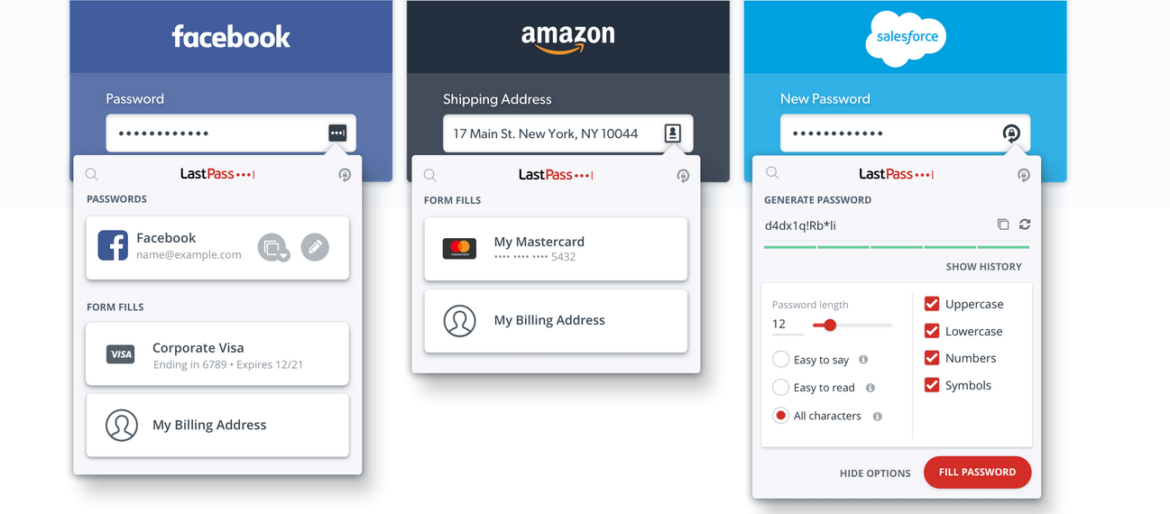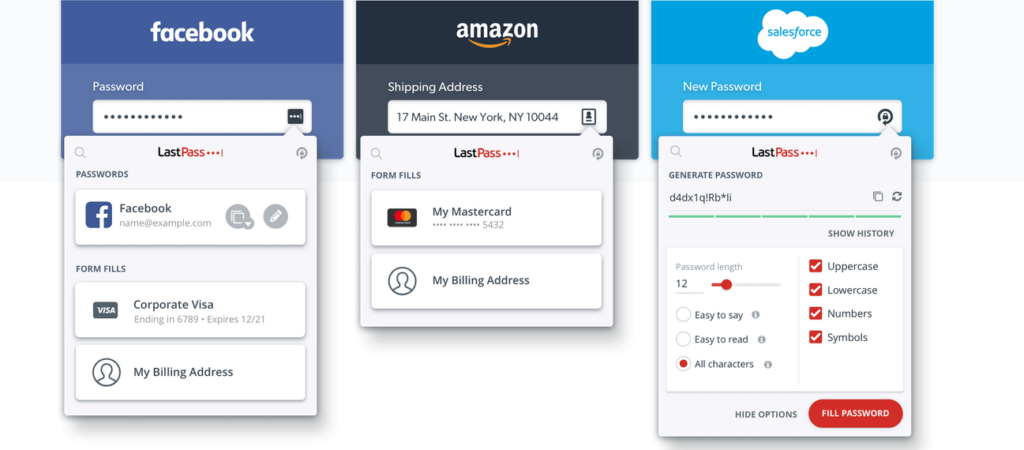 Interesting features of LastPass
In our opinion, the following features prove to be particularly useful and important and are therefore of particular importance:
Emergency access
Nobody likes to worry about possible emergencies - and yet it is important to take good precautions because you never know what tomorrow will bring. Since much of our property can be accessed online these days, you may need to in the event of an accident or even death the user accounts will continue to be managed by the bereaved.
This is where emergency access comes in. This gives trusted people access to your own vault in the event that you are no longer able to do this yourself. The emergency access can therefore in the event of illness with a digital insurance be compared. But that's not all - you can even see emergency access as a kind of digital testament, as the digital heir receives all data and passwords automatically.
Security tests
If you don't feel like changing your already created password again with the help of the password generator, you can use the security tests to check how much protection the current password actually offers. So you can see whether a change would still make sense. The practical function allows users to make the change immediately after the test - depending on the website, this can even be done with a single click.
Password generator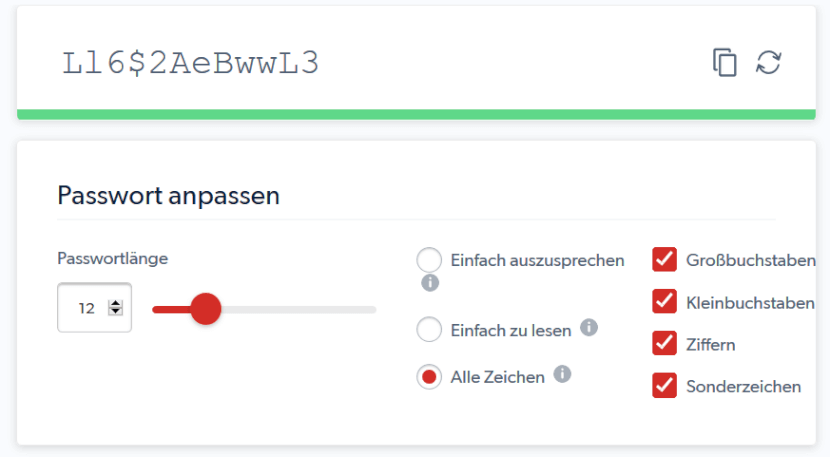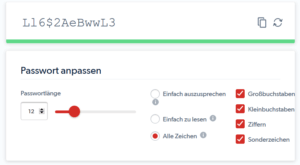 The password generator automatically creates secure passwords. Even here, however, the user has a say and numerous setting options: This is how you can determine how complex the password should be, how long it is and what characters should be included.
If the user is already on a registration form, the password can easily be saved in the manager with a click of the mouse.
Advantages and disadvantages of LastPass
Advantages
High security standard with AES-256
Solid and rich free version
Very good price-performance ratio for the premium version
Automatic password entry
A solid password generator that enables users to store additional information such as username, website and title with the password entry and to save attachments
Real-time synchronization on an unlimited number of devices
Very high user-friendliness: Intuitive operation in browser extensions as well as in the app, autofill function makes surfing easier
The disadvantages
Only available as SaaS - passwords, albeit encrypted, get onto the Internet
Customer service only available by email and in English - premium customers have priority
Inadequate translations cloud the overall picture
No refunds for dissatisfaction
Full software for Mac only
How do I set up LastPass?
Lastpass can be set up without any problems - downloading and installing the program is child's play and can in just a few minutes be completed.
Step 1: Download
First of all, you have to go to the provider's website and from there you can access the browser extensions alternatively.. Those who prefer mobile applications can download them either from the Apple App Store or from Google Play.
Step 2: registration
In order to register with the browser extension without any obligation, you first have to do the Contact form fill in on the provider's website. All you have to do is enter the email address and come up with a master password for the password manager.
The master password is the only password that you have to remember afterwards, as it grants access to the password manager and thus to all passwords and highly sensitive data. It goes without saying that this password must be extremely secure.
That's why LastPass has it too higher requirements for the master passwordthan you are used to from other registration forms:
The password must be at least 12 characters long, although we recommend using at least 16 characters.
In addition, the password should not contain the e-mail address and should consist of at least one number and uppercase and lowercase letters.
In addition to these requirements, we also recommend using special characters such as "$,%, &".
This is the only way to ensure that the master password does not fall into the wrong hands through brute force attacks or in any other way. After the registration has been completed, the versatile functions of the manager can be used.
It is noticeable that with LastPass, in contrast to most other providers, you are in vain with the exception of the Mac version Desktop applications seeks. The only thing you can create with an install file is a desktop shortcut that connects users to the Vault for more in-depth configurations.
What is also a bit negative about the facility is the bad Localization of other foreign languages. In addition to imprecise translations, there are even now and then possible answers in other than the selected language. In and of itself, this is not a major problem, it is only questionable how it can come to such an established company that gross translation errors of this kind make it through the quality controls. There is an urgent need to catch up here!
Who is LastPass for?
A password manager is suitable generally for every user, because they not only make surfing a little easier, but also make it even safer. Of course, a password manager is even more worthwhile if many different accounts are used and if these accounts contain sensitive data that can cause considerable damage if third parties access it.
We are not only talking about companies, but also about individuals who do banking online, use a broker account, access e-commerce platforms such as Amazon or Ebay or have a PayPal account. In addition, it makes sense to protect accounts on social media or e-mails, since in addition to sensitive information, a lot of private information can also fall into the wrong hands.
If its about ease there is hardly a comparable provider that offers the same level of convenience. Almost everything runs automatically and no prior technical knowledge is required.
Therefore, LastPass is suitable for both Beginnerwho want a smooth entry into password managers as well as for advanced users, because LastPass is in no way inferior to other programs in terms of security and individual configuration options.
Our experience with Lastpass
In our detailed tests, we have dealt intensively with both the free and premium versions. We can confirm that LastPass lives up to its reputation as a reliable and trustworthy provider more than just justice.
Starting with the intuitive operation, which also allows beginners to find their way around quickly and easily, through the cross-device synchronization to the many extra features, the provider provides a wide range of functions that make LastPass stand out from the crowd of password managers.
A big plus is that the free version already has one very rich offer supplies. However, since the price of the premium variant is very cheap compared to the leading providers, we strongly recommend that you opt for this variant in order to be able to fully exploit all possibilities and security options.
If you want to be satisfied with the free version in advance, you can test the paid version for one month free of charge - so the program can be put through its paces without any obligation and without any problems before buying.
Best password manager

Extensive functions: Password generator, emergency access, security tests, multi-factor authentication and much more.
High usability: Fast setup & autofill function
High security measures: AES-256 encryption standard
Top price-performance ratio: Comprehensive free version & very affordable premium version