You have just arrived at the office and the next session is about to begin. But first you want to start up your PC quickly and send an urgent e-mail. But starting the computer takes, and takes, and takes. You look at the clock and nothing works; the computer "hangs" again. The doorbell rings and the customer is there - the e-mail has to wait. A scenario that many have already experienced. It doesn't have to be, because with one Optimization and tuning software you can fix the problem of a slow PC.
But what are the reasons for a lame computer, what exactly is tuning software, what advantages does such a program offer and what are the ten best optimization software 2020? We give answers to these questions in the following paragraphs, because we have in one PC optimizer test found out which tuning programs can be counted as the best tuning software.
Contents
What is PC tuning software?
Over time, if you have several programs open at the same time, the system does not start as quickly and the processes become slower. This is where PC tuning comes into play; it helps to increase the speed of your computer.
PC optimization programs can improve system settings and make numerous errors as well Eliminate temporary or other superfluous files. A PC tuning program scours through all the storage locations and checks if there is anything to clean up. So you quickly have more storage space.
Also broken links Tuning software can repair or completely delete it so that files can be better allocated and the registry can be optimized.
Not all services that the computer accesses when it starts are by far necessary. A PC tuning program can disable such services.
Ideally, a PC tuning software finds vulnerability on your computer and fix it immediately. Your PC will then run as fast as it did when you bought it.
You can also do that with one of the tuning programs or their built-in functions Periodically maintain the operating system and in this way avoid making your computer slow.
Why was my computer getting so slow? you may be wondering. This can have several causes.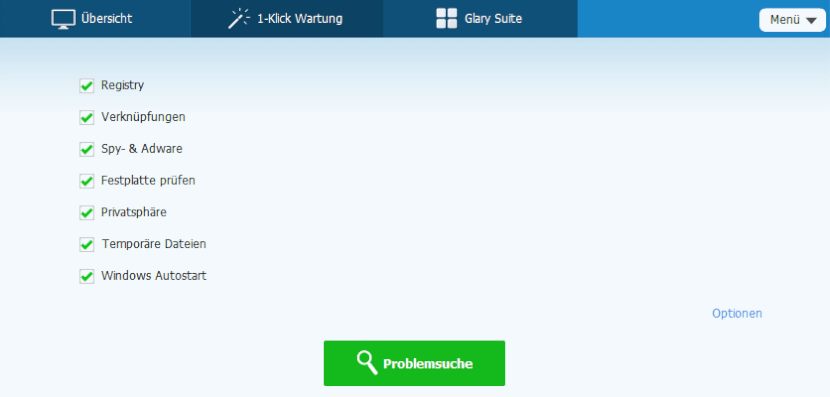 What are the reasons for a slow PC?
Utilization of the central processing unit (CPU), full memory (RAM) or hardly any free space on the hard disk can cause the PC to become slow. How much memory You can look it up in Windows Explorer, and you can use the Task Manager to find out how busy the CPU and RAM are.
The reasons for a slow computer are many:
Startup Programs
Services running in the background
Overloaded programs
Garbage data on the hard drive
Unnecessary registry entries
Outdated drivers
Overloaded context menus,
Malware
Disk fragmentation
One click optimizations
can help get your PC back on its feet. But they also harbor the risk of intervening in the system so thoroughly that errors occur and ultimately make the "tuning" counterproductive.
You should therefore contact a optimization software familiarize yourself and know which function does what.
Other reasons for a slow PC could be:
Accumulation of useless data
Not essential services
fragmentation
Accumulation of useless data
In cache cached or installed programs slow down the computer performance and thus especially delay graphics programs because these are computationally intensive applications.
Many programs save temporary data on your PC during use and then do not delete them when they are no longer necessary. So accidentally collect amounts of data on your hard drive and make it difficult for applications to find the right files. This also applies to antivirus Software or PC tuning software; these programs also have more trouble analyzing the stored data. If you uninstall applications, certain files are still incompletely removed.
The result: Garbage remains and needs storage space that could be used for other purposes. A PC tuning software can remedy this and remove unnecessary data.
If programs are executed in the background, this not only means a limitation of the computer performance, but also leads to one in the case of laptops or other mobile devices shorter battery life.
Not essential services
Autostart function With a tuning software, you can determine which programs the computer should start automatically when it starts. Antivirus or other are of course Internet securityPrograms, such as VPN services, essential.
For services that are not absolutely necessary, you can decide for yourself what the computer should start. Although clicking on the program icon may result in slower opening, you can shorten the overall system start-up. Many PC optimization software therefore offer the option in the menu to select or deselect certain services.
fragmentation
With fragmentation, the computer no longer stores files as huge chunks that belong together, but as split files. Regular writing and deleting means that you will expose more and more small file sectors.
This happens because, when saving a file, the write head first uses a «gap» and can store the rest in the next available section. In doing so, he saves the files unsorted and fragmented. If you now want to open a file, the read and write head must first "jump around" between the areas so that it can display everything. After a period of time this leads to everywhere slower reading and writing processes.
PC tuning programs therefore offer a Defragmentation functionthat creates order on the hard drive and sorts scattered files, moves them to new storage areas and saves files as whole, contiguous blocks. It goes without saying that the operating system will be faster this way.
Unfortunately, it must be noted here that this only applies to conventional magnetic disk hard drives. Defragmentation is harmful to sophisticated SSD hard drives (Solid State Drives), because such flash memories do not have a read or write head, but are generally able to access all memory areas at the same speed.
Whenever a cell is written to, the "contingent" of write operations shrinks because the memory areas only offer a limited number of possible write cycles.
What are the other advantages of PC tuning software?
It is perfectly normal for that to get through intensive use of your computer over time large amounts of data and unnecessary information accumulate. For example, backups are sometimes no longer appropriate. Incorrect registry entries accumulate due to errors in structural components, especially with Windows. They can also result from improper removal of software.
This makes the operating system slower and the PC performance leaves much to be desired. With a PC tuning software - as the name suggests - you can counteract.
One of the other advantages of PC optimization software is the Update of drivers and software are counted. A more stable system results in fewer crashes and faster computer startup.
Thanks to the elimination of unnecessary garbage, a faster computing power, which is especially noticeable when you use several applications at the same time.
A PC tuning program deactivates programs that were previously running in the background and increases battery life.
The Repair function Tuning software rounds off damaged systems.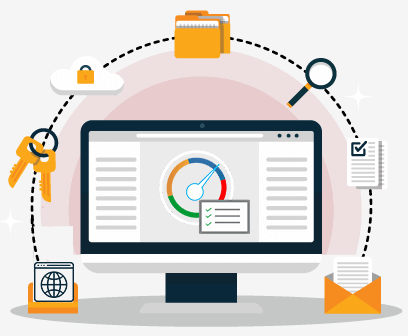 What should be considered when buying a PC tuning software?
While servicing your system can do wonders in terms of performance, some servicing functions can be detrimental if used improperly. You should therefore always be aware of which function does what on your computer.
You should only run an optimization step if you really know whether it is will be useful to the operating system. If you are not sure and do not want to take any risks, you do not have to leave everything activated; you can also switch off individual settings. Especially if you are a layperson, we recommend that you narrow down the problem area and not make extensive changes.
The cleaning up is more for professionals Windows registry - the brain of the Windows computer, which for example stores the maximum screen resolution available for the graphics card.
Inappropriate settings can cause programs to work incorrectly, and that is exactly what tuning software is for. A PC optimization program is not omniscient and can mistakenly see potential savings where there is none.
Many internal program settings are stored in the Windows registry. A database too big leads to a slowdown of the PC, but as I said, it is better to be careful than to be safe, because in the worst-case scenario there is a risk of a system crash.
When buying a PC tuning software, you should also check whether the program even workst compatible with the upgradeable operating system at a hunt.
There are also Licenses Differences. Not every solution offers more than one license. For you, this means that you cannot always optimize all the computers in your possession with tuning software.
In addition, some programs can also a smartphone or tablet optimize, others do not.
Then there is next to paid software also includes free tuning solutions.
And what about that Refund warranty out? A trial period is not always possible. Some tuning software providers have developed a compromise solution - a demo version that discovers and also shows potential for optimization, but only allows the problem to be resolved after purchasing the PC Optimizer software.
The best PC tuning programs
But now to the Windows tuning tools we tested in the PC optimization software test. Here are the top 10 PC tuning software tools:
DefenseByte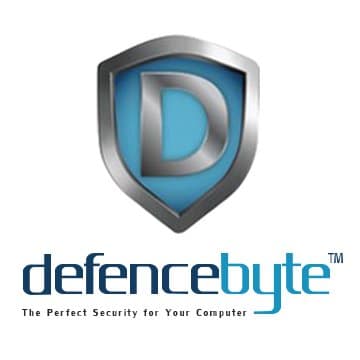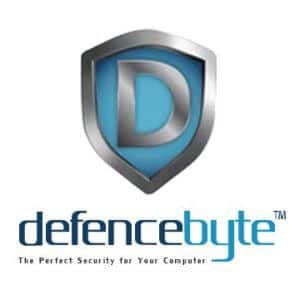 DefenseByte comes from a software manufacturer from Australia that focuses on Security, virus protection and PC optimization specialized. This PC tuning program searches your computer and removes data garbage.
OS: Windows XP, 7, 8, 10
Size: 5MB
License: Annual subscription $ 39.00
Developer: DefenseByte
In addition, the Computer Optimizer offers a browser cleaning tool, a tool to block certain websites, a registry clean, a Windows service manager tool and an uninstallation tool.
The advantages include the fast scan, 24/7 customer support and the 15-day money-back guarantee.
The disadvantage is that not all tools work properly, for example the deinstallation tool, and the fact that newbies struggle with the configuration.
If you need the software for PC optimization, DefenseByte costs $ 39.00 a year. However, the program can be tested risk-free for 15 days.
iolo System Mechanic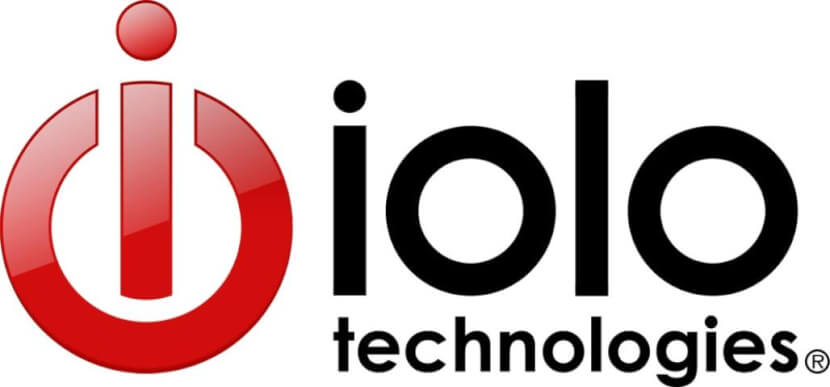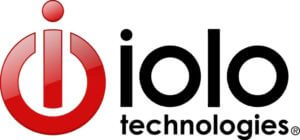 System Mechanic from iolo impresses with the large range of functions for PC optimization, unlimited installations, various scan options, competent customer support (which, however, has room for improvement in terms of availability), start-up time optimization and overall improvement in computer performance.
OS: Windows
Size: 572KB
License: freeware
Developer: iolo technologies
The free version of iolo offers Junk File Removal, Internet Settings Booster, RAM freeing of unused applications and Windows startup optimization, as well as hard drive defragmentation and system troubleshooting.
The poorly informative reports are negative.
The paid version has other functions.
IObit - Advanced System Care


IObit's Advanced System Care offers functions such as browser anti-malware protection, security diagnostics, disk cleaner, and RAM and CPU performance monitoring.
OSWindows Vista, XP
Size: 42,4MB
License: shareware, freeware
Developer: IObit
This PC Optimizer is useful for speeding up your PC by turning off unnecessary services. There are also file and process management functions and files can be restored.
The installation process is simple and there are many PC tuning features.
There is room for improvement in blocking malware.
Ashampoo WinOptimizer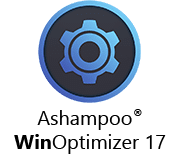 The WinOptimizer impresses with its user-friendliness, the range of functions and customer support. The possibility of that is also great Adapt Windows operating system.
OS: Windows
Size: 25,5MB
License: shareware, freeware
Developer: Ashampoo
This PC Optimizer removes traces on the Internet and repairs the registry. Further functions are system maintenance with the cleaner tool and proactive defragmentation. With WinOptimizer you can manage files, create system diagnostics and switch off system services.
The automatic repair of invalid entries, the system startup acceleration, the system scan and 1-click fix are convincing.
A custom installation is not possible and system restore points could be deleted.
Glary Utilities
This PC tuning software is user-friendly and offers all basic functions such as cleaning and repair, optimization and improvement, system tools, files and folders and of course data protection.
OS: Windows
Size: 16,4MB
License: Shareware
Developer: Glaryutilities.com
The system tools protect you from spyware and help you manage browser add-ons, etc.
The user-friendliness, the effective optimization and the PC acceleration in all areas are advantageous.
The tools are a bit slow, however, and installation could be easier. Space could be released a little more.
Wise Care 365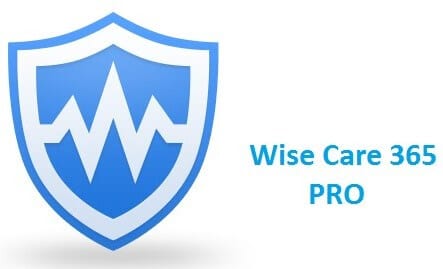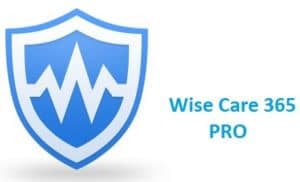 This PC Optimizer speeds up the computer and convinces with many practical functions such as the hard drive cleaner, the temperature display, the user control over areas with optimization potential and the right-click context menu.
OS: Windows
Size: 9,4MB
License: freeware
Developer: WiseCleaner.com
Wise Care 365 offers data recovery and backups as well as a password generator.
The customer support is available around the clock for the paid version and the languages ​​English, French, Spanish, Italian and Japanese are supported by this optimizer.
The free version offers only a few functions and there is no help for processes that require a lot of memory. Antivirus protection is not included.
Advanced system optimizer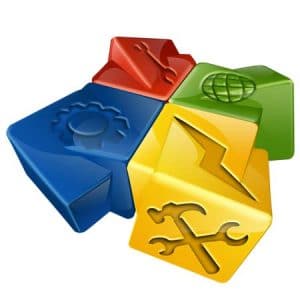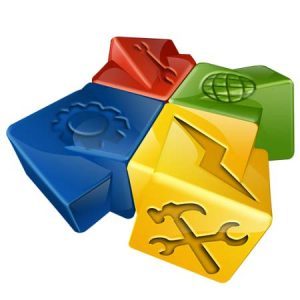 This PC Optimizer does not use a lot of resources and can do its work in the background.
OS: Windows
License: 15-day trial version / 60-day money-back guarantee
Developer: Systwak
The defragmentation, thorough cleaning and the tools in the system backup and data protection package also convinced us in the PC optimization test.
In addition to the basics, the driver updater, the encryptor, the flawless game optimization via a virtual private desktop and other extra functions are positive.
The user interface is similar to a disk defragmentation program under Windows XP from earlier times. The backup feature is a bit stiff and you can only perform one backup per day.
WinZip System Utilities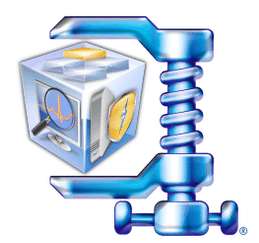 This free pc optimizer gives you all necessary basic functions wie registry cleaner, file recovery, PC diagnosis and one-click fix, protection against traces on the Internet that violate privacy.
OS: Windows 8/10
Size: 2,77MB
License: Annual subscription $ 7.99
DeveloperWinZip Computing
When you buy the paid version, you receive the full range of functions and a driver and Windows updater. You can also benefit from a hard disk explorer for management and optimization.
The free scan, over 20 tools in the game optimizer package and the simple user interface are positive.
The disadvantage of Windows 8 is the lack of support. The fact that no distinction is made between minor and major problems is a bit annoying.
WinUtilities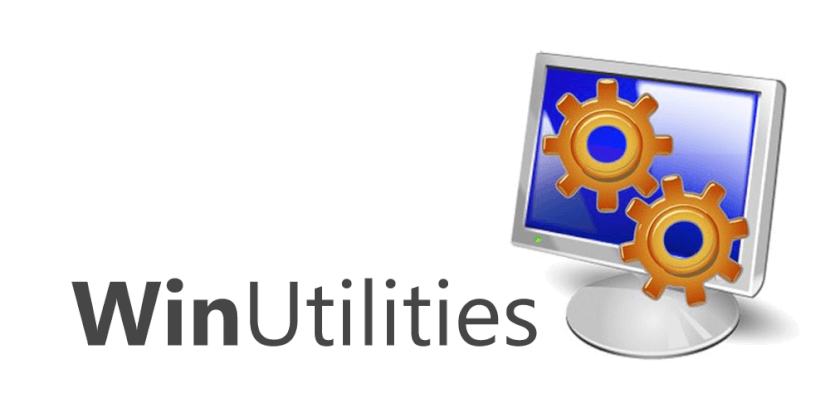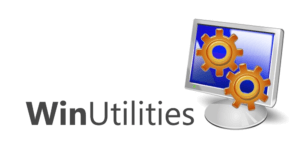 The functions of WinUtilities include the Disk backup and recovery for Windows, registry backups and restores, document protection, disk analysis and defragmentation as well as the deletion of duplicate files.
OS: Windows 10 / 8.1 / 2003/7 / Vista and XP
License: Free or one-time payment of $ 39.95
Developer: XP tools
The optimizer works quickly and flawlessly. There is help documentation, the program is available in several languages ​​and there are HTML reports for different modules.
WinUtilities is not very different from Windows Utilities and has practically no boost to the RAM. There is also no protection against malware or hard drive cleaning.
The annual license can be purchased for $ 29.95. For $ 10 more you can get the optimizer with an unlimited term. With both licenses, an additional function encrypts important files.
Razer Cortex: GameBooster


As the name suggests, this PC tuning tool was made especially for gamers
OS: Windows 7/8 / Vista and X
Size: 40,0MB
License: freeware
Developer: Razer
You can download the freeware model for free and use it for whatever device you want. Game Booster starts up briefly when you start a game on your computer and closes other programs. This frees up memory. Once you're done playing, everything is back to normal.
The positive aspects are the ability to cast games on the Internet, the user-friendly interface that is available for free and, last but not least, the great gaming performance.
There is uncertainty about malware. Repeated registrations and the fact that you can only use the PC Optimizer online are a bit annoying.
What conclusions can be drawn?
In our Windows 10 Tuning Tools test we put PC tuning software and PC tuning tools through their paces and determined which programs are really capable of accelerating the PC. The ten PC optimizers presented here are the best for you.
If you decide to use another PC optimization tool, you should not only look at the range of functions but also on the Contact options respect, think highly of. If you do not speak English, it is of course important whether the customer support also offers information in German.
The customer support from iolo most convincing here; you can reach him by phone and e-mail.