The world has become more networked and with it the media. Books, films, series or video games become known and find fans across national borders, particularly on the Internet. However, not all of these media products are always easy to obtain. This becomes very clear, among other things, with the well-known video platform YouTube, where users often only see a message instead of the desired video that the content is not available in this country. Geoblocking - Necessity or Useless Bureaucracy?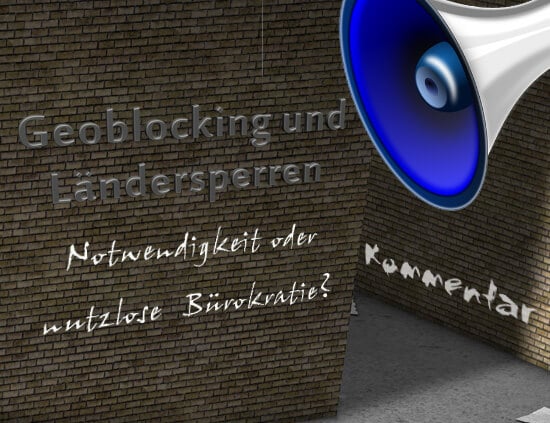 Fans of Japanese video games, for example, often see the announcement of a new interesting title in international coverage, which is then not available outside of Japan. This annoys many users, and especially within the EU, restrictions such as geoblocking are often not entirely understandable. "Geoblocking" and "country blocking" ultimately describe the same phenomenon, namely the availability of content that is limited to geographical boundaries.
This is made possible by the information contained in the IP of the respective user. The provider can see from the IP address from which country the user wants to access the content and refuse this accordingly. One reason for this is above all the copyright law, which is handled differently in the respective countries. This territorial division is primarily due to the economy, because producers of audiovisual content want to sell their licenses to as many different broadcasters as possible. Uniform standards within the EU were already adopted in 2001, but there are still difficulties in implementing them.
Examples and their legal background
As already mentioned, geoblocking is particularly noticeable in the digital sector, although problems can of course also arise in online trading across national borders. Streaming services, online gambling and video games are some of the particularly prominent examples that will be discussed in more detail below. The respective country bans are not always based on the same legal background.
video Games

When it comes to video games, the national borders are not only affected with regard to the different licensing options, but also with regard to legislation on the protection of minors. For a long time, the console manufacturers Sony, Microsoft and Nintendo in particular stuck to region locking in order to take action against piracy and prevent pirated copies.
Last but not least, the Regionlock is also an effective means of price control on the respective market, because only in this way could providers in different countries also charge different prices. However, this meant that more and more users had their console modified via chip in order to be able to play content from other countries. At least Microsoft and Sony have long since moved away from this approach and are making content from other countries available on German consoles.
Wolfenstein: The New Order

The problem with geoblocking is not always based on copyright alone. The title, for example, is a special case Wolfenstein: The New Order. In terms of content, the first person shooter is set in a dystopian setting in which the National Socialists won World War II using superior technology.
In its original version, swastikas are depicted on flags and armbands throughout the game, which in Germany is considered to be the use of symbols of unconstitutional organizations and thus a criminal offense under Section 86a of the Criminal Code. Accordingly, it was unclear for a long time whether the title would even be published in Germany, because the title's portrayal of violence, which was classified as extreme, was another problem.
In order to be published in Germany, the symbols had to be removed accordingly, and the National Socialist faction was renamed "Das Regime". German case law still treats video games differently than films in this respect. While swastikas and similar symbols may be shown in films as part of media art, video games fall into the category of toys here and should therefore not be provided with such symbols. In addition, if video games are to be rated for age, they must be submitted to the USK for evaluation. However, it is not authorized to rate games in which unconstitutional symbols are used.
In order to prevent German PC players from simply buying a version from German-speaking countries for the unedited version, registration is required after the purchase, but a version of Wolfenstein: The New Order, for example from Austria, cannot be activated in Germany.
Regional codes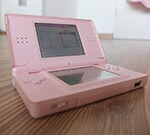 Regional codes are also common on Blu-rays and DVDs. This prevents, for example, DVDs purchased in the USA from being played on European devices. However, publishers like Time Warner are increasingly avoiding the use of regional codes.
In the case of the Japanese console manufacturer and publisher Nintendo in particular, the topic of country lock is discussed again and again, because games from certain regions can only be played on devices from the same region. For example, if you import a game directly from Japan, you will not be able to play it on your European device. This so-called region lock has been bothering users for a long time, especially since the company, along with Sony and Microsoft, is the only one that still adheres to this principle. At the end of 2014, however, Nintendo boss Iwata Satoru said that this approach would have to be reconsidered in the future read here at Gamona is. As before, Nintendo has no definite intentions to abolish the region lock.
Online gambling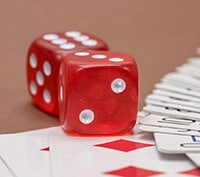 In Germany the so-called gambling monopoly lies with the state, which means that the public enabling of games of chance is only possible with a state permit and is strictly controlled. Online gambling, on the other hand, is not so strictly regulated, and so many online casinos are legally in a gray area. The licensing laws sometimes even differ depending on the federal state.
Even if an operator has a license from one federal state, there is no guarantee that it can also be used properly in another federal state. The State Treaty on Gaming, which came into force on July 1, 2012, states that operating an online casino is fundamentally prohibited for German entrepreneurs. However, Schleswig-Holstein has issued a total of twelve licenses for online casinos since this year. Only the Saarland deals intensively with the pursuit of online casinos, other federal states rarely make an effort, and players are also persecuted even less.
Nevertheless, the use of an illegally provided offer is punishable, and anyone who makes profits on an illegally operated gambling website but does not receive them has no legal recourse against the operator. There is a lower risk with websites that have a license from other European countries. Here players are protected within the framework of European law, because the operators must take European data and consumer protection into account.
Streaming Services
In addition to the well-known video platforms such as YouTube, streaming services such as Netflix, Maxdome or Watchever are becoming increasingly popular. However, the offers differ greatly depending on the country of access, and paying customers of video-on-demand services are annoyed if they cannot use content for which they actually paid for, for example while on vacation abroad. Only about four percent of all video-on-demand content is available across multiple national borders within the EU.
YouTube
This display is particularly annoying for German YouTube users:

The problem here is that GEMA, as a collecting society, represents artists and music publishers and therefore requires YouTube to share in the profits that were made through the videos. However, YouTube sees itself only as a platform for content, not as a provider, and has therefore been negotiating a corresponding contract with GEMA since 2009, as with iRights.info can be read.
An important point in the YouTube Terms of Use states that users who upload content must "have all necessary licenses, rights, consents and permissions" (siehe hier). Otherwise the content may not be uploaded. In reality, very many users do not adhere to this. The only consequence, however, is often that the videos are completely removed or the sound is suppressed.
Netflix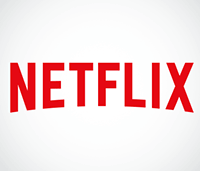 Netflix is one of the most popular providers of video on demand in the USA. The service has been in Germany since September 2014 available and has so far been rather hesitant to gain acceptance, which is partly due to the fact that the necessary licenses for films and series are missing and these are accordingly not allowed to be broadcast by Netflix. The company buys the rights for this from German broadcasters, distributors and film studios; However, they fear a monopoly of Netflix in the long run and are not always ready to sell the licenses.
In Germany in particular, many users feel very disadvantaged because a large part of the content that is available on American Netflix is ​​not part of the program in Germany. Netflix has been in continuous negotiations since last year and also holds out the prospect of producing content for the German market in the long term. A lack of licenses is not always the only reason for different offers. Netflix says it would like to (siehe hier) adjust to the regional markets and serve different preferences accordingly.
Attempts to circumvent users
To avoid the problem with the unavailable content, many users take advantage of the technical possibilities. Avoiding geoblocking is not legal, but in reality it is difficult to track, which is why users are rarely or not at all legally prosecuted.
Since geoblocking is usually enforced by analyzing the IP, this is also where problem solving begins. There are various ways in which your own IP can be disguised and given to another IP that comes from an authorized country. As a rule, a proxy is used for this via various methods.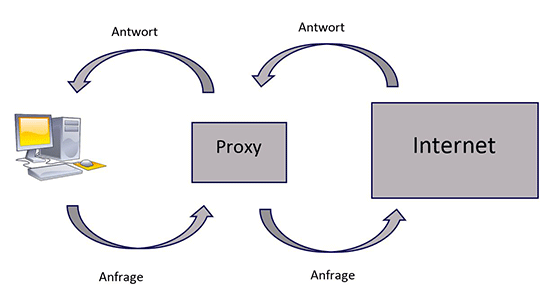 This can be done through the use of a VPN client or through certain browser plug-ins. For example, a popular plug-in for Chrome is ZenMate Security. Here, users can select one of five different countries from which the IP address will be issued from now on. In return, however, the browser will be a little slower in future.
The same works via a VPN client. With this, users can usually select a provider from the destination country via which the IP is output. In this way, the provider recognizes the IP address as being authorized for the specific content, even if the user is acting from Germany. Using such a service is not in itself illegal.
Netflix recently responded to this bypass by revising its own terms of use. It says now:
"You may watch the films and series on the Netflix service primarily in the country in which you created your account and only in geographic regions in which we offer our service and for which we have licensed such films and series . The content available for viewing may differ depending on the region. Netflix uses technology to verify your geographic location. "
If such activities are uncovered by the service, there is a risk of the subscription being restricted or cancellation.
Current Political Efforts
On the EU side, the call for uniform regulation is growing louder. Not least because the EU Commissioners themselves, as consumers, are affected by geoblocking and are often faced with the problem of not being able to access media content from their home country, such as football match broadcasts.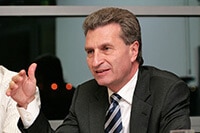 Wie die time reports, a corresponding draft law is to be presented as early as next year. However, this should primarily be directed against "unjustified geoblocking" and not against the problem of different legal requirements. The main aim here is to prevent unfair competitive advantages, which currently exist primarily with streaming services.
In detail, this means at least that paying users should be allowed to use video-on-demand services outside of their national borders. Ultimately, the EU regards the digital single market as a central economic factor that is currently blocking itself due to the fragmented regulations.
However, many providers are not entirely happy with a uniform solution, because according to the current status they can sell their licenses multiple times. In the case of a nationwide uniform regulation, this would most likely mean less income. In addition, the providers fear problems with the copyright. EU Commissioner Günther Oettinger also fears that smaller companies in the film industry in particular could suffer from a new regulation. Therefore, the effects of abolishing geo-blocking would first have to be examined in detail in order to ultimately preserve the media diversity.
A new way of dealing with geoblocking is only a small part of the thesis on the EU's digital strategy. A particularly important branch is that of international parcel delivery. Legislation on copyright infringement is not due to follow until the end of this year.
Cultural asset vs. bureaucracy
In particular, the users themselves, who are usually very well informed via the Internet about what content is available in other countries, feel downright cheated out of access, because they know that they are ultimately only separated from it by a digital curtain can often easily handle the methods mentioned. Accordingly, this border is perceived as completely superfluous, especially since the Internet is still in many ways considered a space with restricted jurisdiction.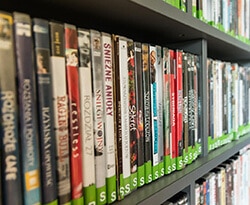 The problem with the different legislations should not be underestimated, because, particularly with regard to the protection of minors, many people are grateful for fixed regulations, in which games in particular first undergo an age rating before they can be freely traded.
As the example of the title Wolfenstein: The New Order clearly shows, the different legislation can also refer to completely different things than just depictions of violence. The fact that media with anti-constitutional symbols cannot be marketed unfiltered ultimately testifies to a conscious handling of the German past.
However, the boundary between the medium of film and the medium of video games is no longer as sharp as it may have been. The different legislation seems correspondingly unfair, and industry members have long been campaigning for video games to be given a cultural status similar to that of films.
Media content is seen, at least in general, as a form of cultural asset. They contribute to a country's cultural identity and also reflect it. In such a well-networked world, the need to share these goods and in turn to be able to participate in them increases accordingly. Many users no longer want to be satisfied with consuming content exclusively for their own country. Accordingly, there will always be attempts to access the media offerings of other countries by other means, often in a not entirely legal way.
This cannot be prevented even with threatened penalties, because the prosecution of such users is usually time-consuming, and the damage caused by piracy is not as devastating as the industry claims, according to recent findings heise.de. The cited study shows that the majority of users would not have bought the illegally consumed music even if it had only been legally available. Of course, the results cannot be fully applied to all other media, but the trend is still comparable.
Uniform regulation, at least within the EU, is indispensable in the long term, because the problem is already leading to the fact that paying customers cannot access their subscriptions to video-on-demand services if they are not in their home country, where they are booked the service.
Summary
Geoblocking in its current form is not only a nuisance, but also an economic obstacle in the European internal market, as it affects both the limited availability of media content and the area of ​​online trading and international parcel delivery.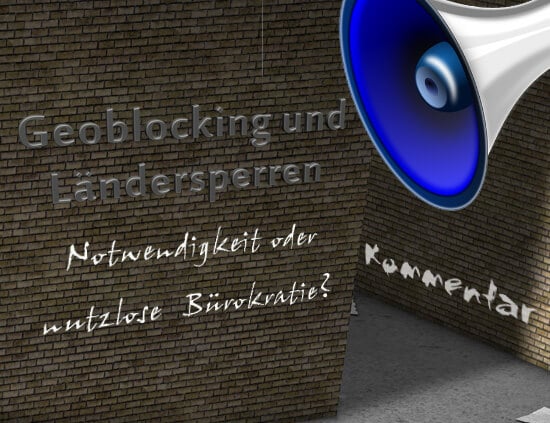 However, according to the current status, geoblocking cannot simply be abolished as long as different copyright laws exist in each member state. Uniform standards must be created here, which allow the end user less restricted access to media content and foreign products, but on the other hand of course also continue to protect the rights of the producers.
Ultimately, users of films, music or video games in particular usually find a way to circumvent technical barriers anyway; this cannot prevent such activities from being criminalized. It would make much more sense if business and industry recognized that their target group is not exclusively in their own country and that, despite different national preferences, there are always those interested in media outside of this norm.
[pg] May 15, 2015