There are many WhatsApp spy apps. All providers advertise with countless promises and guarantee to be the best spy app for WhatsApp, but which provider is it really? We put the best WhatsApp spy apps through their paces and explain what is allowed and what is illegal.
Content
The best spy app on the market:

Comprehensive functions: GPS, browsing history & social apps
All-round security: Always know where your child is
Control regardless of the operating system: Seamlessly monitor iOs and Android
Compatibility: Works on almost all devices
Whatsapp Spy App - how does it work?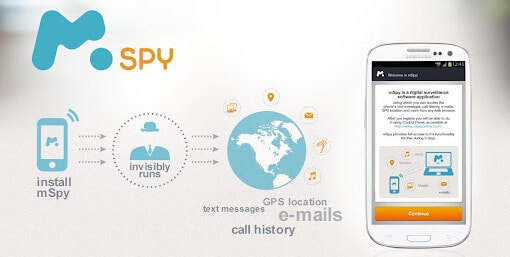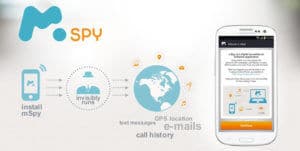 There are many spy apps. The principle behind all WhatsApp spy apps is relatively similar. The spy app is installed and activated on the target device to gain access to WhatsApp messages, photos and videos. It runs hidden and invisible in the background. The best WhatsApp spy apps don't even have to be installed on the phone anymore. With iPhones, access to the target's iCloud account is sometimes sufficient.
The best WhatsApp spy apps are so well camouflaged that the owners have no way of recognizing that a spy app is installed on the cell phone.
What can WhatsApp spy apps do?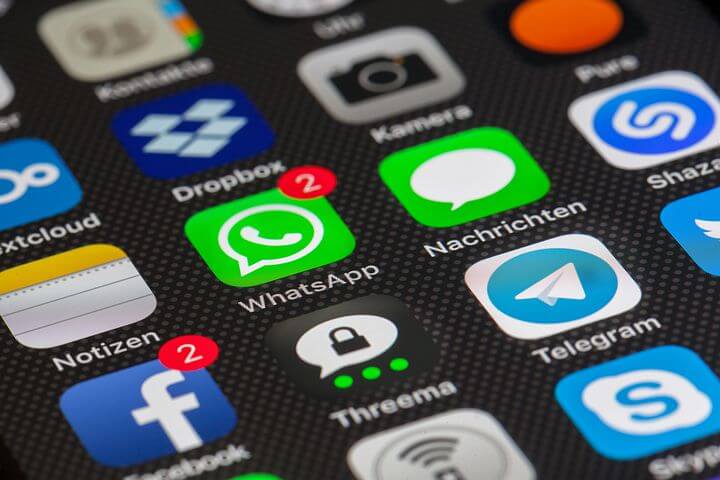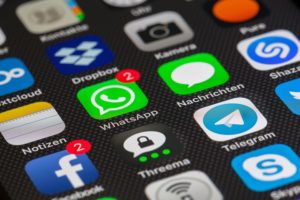 A good spy app is a real technological wonder. It allows complete monitoring of the compressed cell phone. For a precise overview, take a look at ours Comparison of the best spy apps
For this test, however, we will focus on WhatsApp and what possibilities a good WhatsApp spy app offers you.
Monitor WhatApp calls
Track every call received or made with WhatsApp and check call logs with time and date.
Read WhatsApp messages
Track all sent, received and even deleted messages with timestamp and recipient name.
View multimedia files
View all photos, videos and images shared on WhatsApp.
Does a WhatsApp spy app work on all phones?
A spy app works on all common Android and iOS phones and tablets. However, there are some significant differences between the two operating systems.
WhatsApp Spy Apps for iOS
You don't even need access to the target device for the basic functions of a spy app on iOS. All you need is the spy app and iCloud credentials of your target. To monitor calls and multimedia files, however, you have to perform a so-called jailbreak before installing a spy app.
WhatsApp Spy Apps for Android
For basic spy functions, such as reading WhatsApp messages on Android phones, you only have to install the WhatsApp spy app. In the case of more complex monitoring, such as tracking calls or viewing media files, however, a root of the target device is necessary.
Why should I use a WhatsApp spy app?
There are many reasons to use a WhatsApp spy app. Do you think your kids are using WhatsApp to hide conversations with questionable or even dangerous people? As an employer, do you suspect that your employees are not productive in their working hours or that they may even intend to disclose company secrets? Maybe you are just afraid that your partner is unfaithful to you and uses WhatsApp for it.
So a WhatsApp spy app can be a helpful tool to protect children, company or relationship from danger.
Are WhatsApp Spy Apps Legal?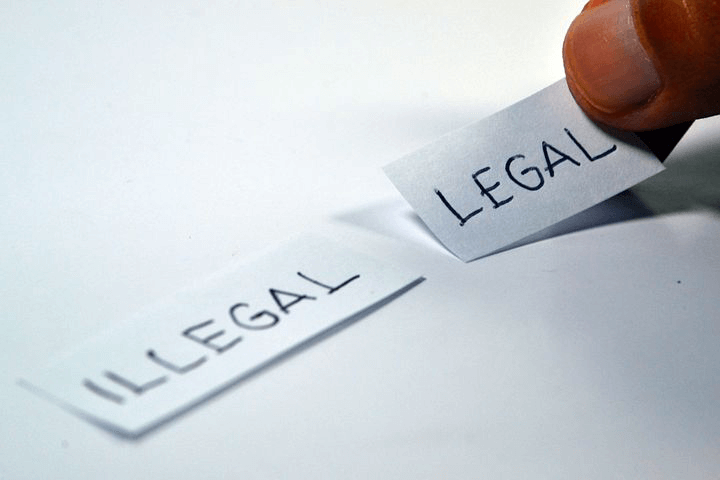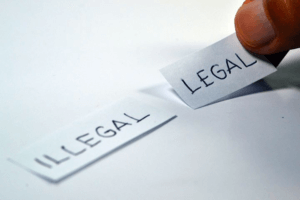 Using smartphone spy apps to supervise children is legal without their knowledge. In adults, however, the whole thing looks different. It is illegal in Germany to install a spy app without the knowledge of the cell phone owner. If you want to use a spy app to monitor your life partner or employee, you have to inform them beforehand. If you don't do this, you are making yourself liable to prosecution. In Germany, illegal surveillance of cell phones can result in prison sentences of up to 2 years.
Spy apps can save lives
The most common use of spy apps is to monitor children. Since this is legally allowed as long as the children are not yet legally competent, you do not have to worry about any legal problems. In fact, in our research on spy apps, we came across a terrifying statistic: Only every 10th victim of cyber bullying confides in their parents. Bullying victims are generally considered to be at greater risk of suicide. So, if you are concerned about your child being bullied at school but not confiding in you, a WhatsApp spy app can be very useful.
A WhatsApp spy app can also help if you suspect that your child is talking to untrustworthy people via WhatsApp and is possibly putting themselves in danger.
Responsible use of WhatsApp spy apps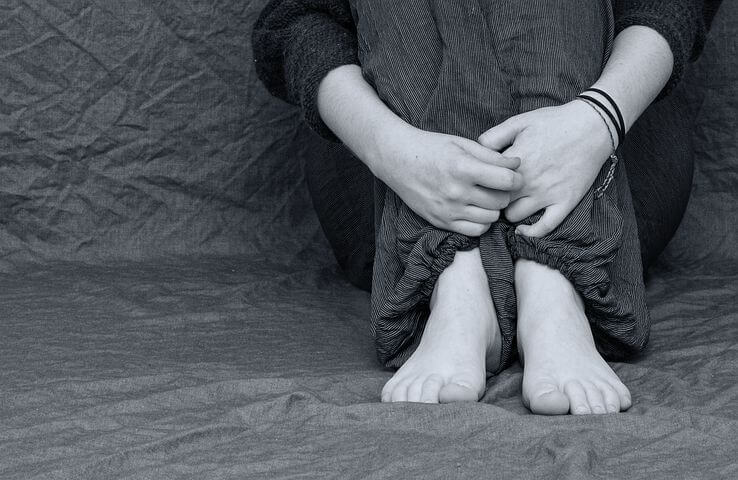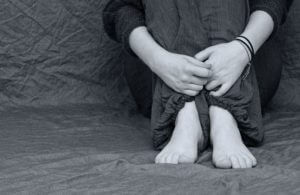 We understand that it is perfectly normal to worry about your children. However, too much control usually leads to more problems and mistrust. Responsible use of spy apps can therefore mean, for example, that you do not read all of your children's WhatsApp messages, but only those that you think pose a serious threat.
It may also be worth considering telling your child that an "emergency assistant" is installed on the cell phone. For some children, it can even provide a sense of security that you, as a parent, are able to help in an emergency.
Trusted WhatsApp spy app provider
A spy app gives you access to the most private glimpses into a person's life. Therefore, you should be extra sure to only use trustworthy providers and not entrust these private insights to shady people. Not only can you lose a lot of money in the process, but you may also allow yourself Malware Access to the target device. We looked at all providers of WhatsApp spy apps for you and checked which ones are trustworthy. Our list of the best WhatsApp spy apps only includes providers that we would use ourselves.
Criteria for our WhatsApp Spy Apps test
In our WhatsApp Spy App Test, we checked all providers for several aspects that we consider important. These are:
trustworthiness
Only providers who do not abuse your personal data have made it onto our list.
Function and features
What exactly can the app do? It only allows you to read messages or listen to conversations on WhatsApp or even a look at the media files sent.
Jailbreak or Root
Do you have to root or jailbreak the target device to use the app, or is the installation simple and straightforward?
Customer service
How well does the provider help you with questions about the installation and use of the spy app.
Price
How expensive is the app and, above all, how good is the price-performance ratio.
1st place: MSpy - winner of our WhatsApp Spy Apps test


Reliable monitoring of WhatsApp on iOS and Android. Whether on the mobile phone or tablet. The mobile spy app from mSpy offers an innovative solution for all users. MSpy can do a lot more than just spy on WhatsApp. It offers numerous features, many of which do not even require jailbreak or root. MSpy was able to collect extra points, especially in terms of customer service. This is available around the clock to help you with problems. The Spy App from mSpy also offers a clear and easy-to-understand online platform for reading WhatsApp messages on the target device.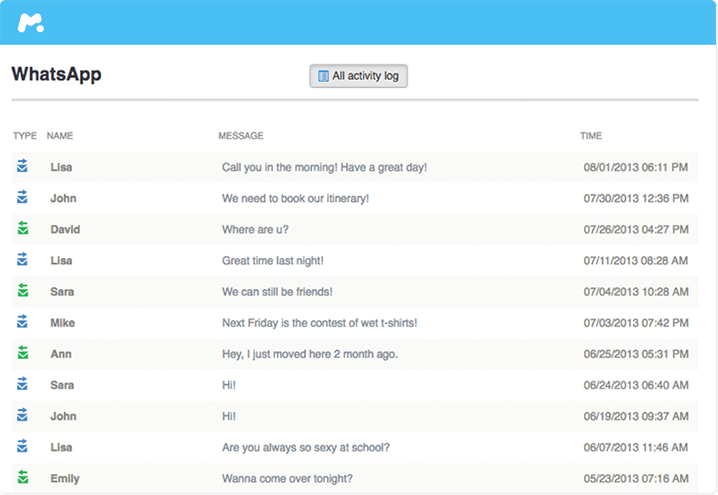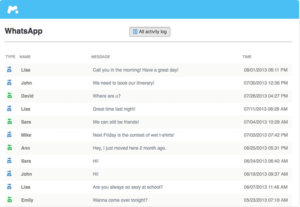 An overview of the WhatsApp Spy functions of mSpy:
✅ Monitor WhatsApp messages completely without root or jailbreak, complete with timestamp and recipient name.
✅ Track WhatsApp calls on rooted Android and jailbroken iPhone
✅ View WhatsApp media files such as photos, videos and images using root on Android phones or jailbreak on iPhone
and much more …
In addition to the WhatsApp features, mSpy also allows you to fully monitor the target device, including GPS, SMS and social media monitoring.
pricing
MSpy's spy software is available in various tariffs. The tariffs can be booked for 1, 3 or 12 months. The longer you book a tariff, the cheaper the monthly price becomes.
The cheapest tariffs start from 20 euros a month and allow rudimentary WhatsApp monitoring. The most expensive tariffs sometimes cost more than 50 euros a month and allow professional monitoring of the target device.
Conclusion: If you're looking for the perfect WhatsApp spy app, you've found it. The provider of mSpy has developed a great app that contains all the important functions and still remains affordable.
2nd place: eyeZy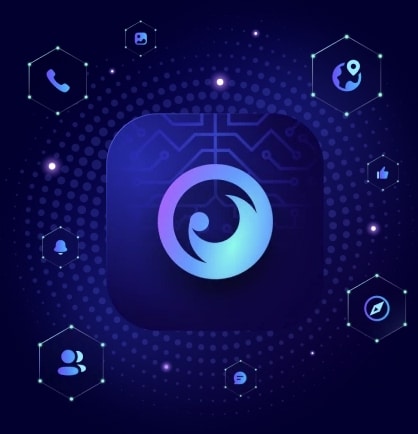 The best alternative to our test winner mSpy is the surveillance solution from eyeZy. The spy app is compatible with all common cell phones. It requires at least iOS 10.0 or Android 4.0. In our test, we noticed that the Android app offers a few more functions than the iOS version. eyeZy explicitly advertises that it specializes in spying on social media platforms such as WhatsApp. That's why eyeZy supports a large number of other social media platforms in addition to Whatsapp.
All the functions of the eyeZy app work without jailbreaking or rooting the target device.
An overview of the WhatsApp spy features:
✅ Read all WhatsApp messages on iOS or Android, on mobile phone or tablet
✅ View photos and videos from third-party apps like WhatsApp
❌ Calls cannot be tracked via WhatsApp
and much more …
In addition to the WhatsApp features, eyeZy also offers other functions for monitoring the target device. A particularly large number of social media apps are supported.
pricing
eyeZy offers three different plans: Lite, Premium and Extreme. Functions such as recording phone calls are withheld from the Extreme version. The different tariffs can be booked between 1 month and 12 months. The cheapest Lite version costs EUR 29,95 per month and the Premium version costs between EUR 66 and 29 per month, depending on the duration of the tariff.
Conclusion: The spy app from eyeZy is a cheap alternative to mSpy, but offers fewer functions, which is particularly noticeable on iOS devices.
3rd place: FlexiSpy


Third place goes to FlexiSpy. The Spy App from FlexiSpy offers the largest selection of functions for spying on WhatsApp in our test. Unfortunately, customer service and value for money aren't as good as mSpy. The app works for Android or iPhone.
An overview of the WhatsApp spying features of FlexiSpy
✅ Read all WhatsApp messages. Regardless of whether outgoing, incoming or even deleted messages
✅ Get access to all media files on the target device. Included Photos, videos, and even voice messages.
✅ Use the FlexiSpy Alert Wizard for WhatsApp, which alerts you immediately when certain keywords are used.
and much more …
FlexiSpy also offers more than just a WhatsApp spy app. Get access to all social media apps, contacts, SMS, calendar and more.
pricing
There are three different tariffs available: Lite, Premium and Extreme. Functions like recording phone calls are withheld from the very expensive Extreme version. The different tariffs can be booked between 1 month and 12 months. You can only pay the cheapest lite version monthly (29,95 €). The premium version costs you between 66 and 29 euros per month, depending on the length of the tariff chosen.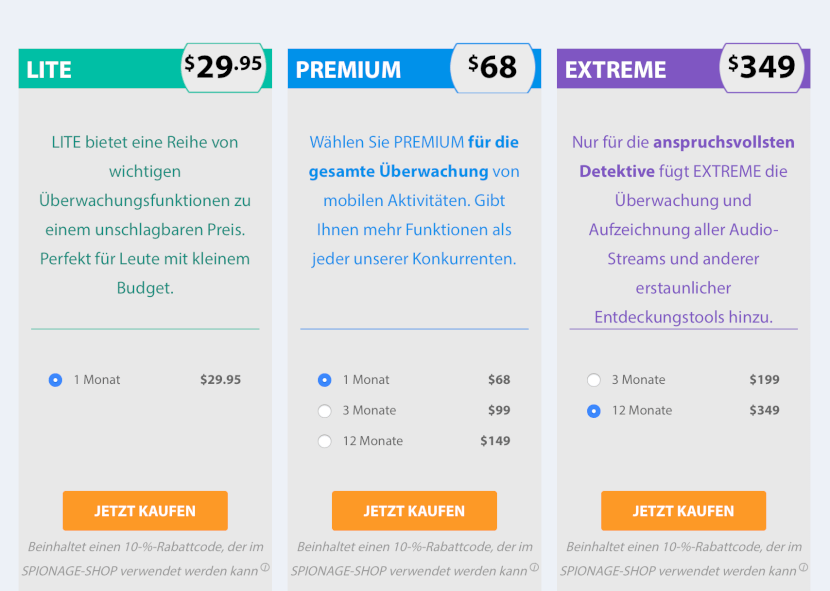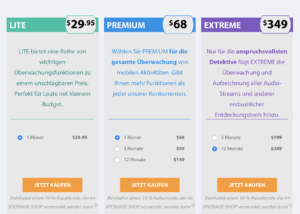 Conclusion: The WhatsApp spy provider FlexiSpy has developed great spying software. We especially like the Alert Wizard. With certain keywords, this allows responsible use of WhatsApp spy apps. Unfortunately, the Lite and Premium versions are relatively small in scope.
Summary
WhatsApp spy apps, when used responsibly, are helpful assistants and even lifesavers. Unfortunately, they can also quickly be misused for illegal purposes. It is important to consider whether the ends justify the means. If you decide to use a spy app, make sure you only use trustworthy providers such as mSpy, Spyzie and FlexiSpy. In our test we got mSpy most convinced.
Frequently asked questions about spy apps
Which Whatsapp Spy App is the Best?
In our comparison of the best WhatsApp spy apps, mSpy was able to convince us the most. For us, the app scores in terms of reliability, functions and customer service.
How Much Does a Good WhatsApp Spy App Cost?
We have created an overview of their pricing for all WhatsApp spy apps. The providers differ greatly in their price-performance ratio. The cheapest, very simple WhatsApp spy apps start at around 10 euros a month and only offer very rudimentary functions. For premium providers you have to expect at least 30 euros per month, depending on the duration of the contract you have chosen, even up to 60 euros per month.
Is there a WhtsApp spy app installed on my phone?
If you suspect that someone has installed a spy app without your knowledge, you can check this with a few tricks. The first step is to google the names of the most popular spy apps. (FlexiSpy, mSpy, PhoneSherrif, XNSPY, etc.). After that, check to see if an application with that name is running on your phone. There are some helpful apps in the app store that list all running apps for you. Another step can be to install an anti-virus app or an anti-spy app.
Are WhtsApp Spy Apps Legal?
WhatsApp spy apps that parents install on their children's cell phones are also legal without their knowledge. The installation of spy apps on adult cell phones is only legal if you inform the cell phone user beforehand that you want to install a spy app. The illegal, secret installation of a WhatsApp spy app faces a prison sentence of up to 2 years in Germany.
Can I really read someone else's WhtsApp messages?
Yes. While it sounds incredible at first, spy apps really work. Providers like mSpy allow you to read all WhatsApp messages from another cell phone.
Is there a free WhatsApp spy app?
Theoretically yes. However, we strongly advise against using free WhatsApp spy apps. The free providers are often not trustworthy. Either they infect the target device with tons of malware and are therefore easily traceable, or in the worst case, they even steal private information. Therefore, it is better to use a provider like mSpy.