XNSpy is one of the better known Spy apps on the market. With the Spy App it is possible to extensively monitor Android and iOS devices. This enables parents to protect children from attacks on the Internet, bosses have more control over their employees and partners can detect infidelities.
What exactly XNSpy is about, how good the spy software really is and whether the whole thing is even legal, is explained in detail in the following review.
Contents
The best alternative:


MSpy is a Spy app with more extensive functions.
The basic tariff is available from € 8,33 per month and includes an extensive range of functions!
For the protection of children or for reliable monitoring, you should definitely consider whether it is worth digging a little deeper into your pocket, but whether you can have contact with the child's or partner's smartphone at any time and from anywhere.
What exactly is XNSpy?
XNSpy is one Spy softwarethat enables users to spy on a target smartphone completely. In plain language, this means that calls can be logged and recorded, social media monitored and even the location checked using geofencing.
With the help of XNSpy, users have a variety of options Spying on personal and professional information.

Who is XNSpy for?
The provider primarily addresses 2 target groups on the website:
Parents: Parents can protect their children from cyberbullying in advance and prevent them from posting private photos or information on the Internet. The Internet does not forget - therefore, according to the provider, it is important to do preventive work here in order to adequately protect adolescents. XNSpy can be used to block applications or delete pictures and other media.
Companies: How can companies control the efficiency of their employees in the best possible and discreet way and at the same time ensure that company secrets and sensitive data do not reach third parties? With XNSpy, the data traffic from company cell phones can be monitored and the control center can even intervene directly to prevent data leaks and to provide assistance.
How does XNSpy work?
Step 1: the installation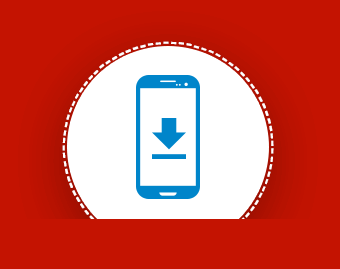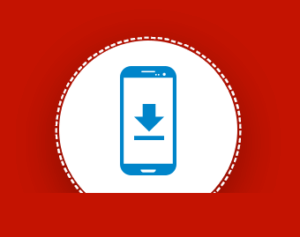 To be able to monitor a smartphone, the first step is to install the software on the smartphone. In most cases you have to direct access to the smartphone to have. Furthermore, rooting or a jailbreak of the smartphone, which means that some of the manufacturer's user restrictions must be lifted in order to be able to implement the monitoring functions on the smartphone.
Step 2: the surveillance
After the software has been installed on the target device, it is easily possible to view all monitored data by logging into the web portal.
Of course it is for the monitored not apparent, that spy software has been installed.
What devices and operating systems does XNSpy support?
XNSpy is a spy software that focuses entirely on the use of mobile devices specialized. Below is a brief overview of the supported operating systems:
Android
XNSpy works with all smartphones and tablets with Android 4.x to 10.x.
To instant messengers like Whatsapp Rooting is required to use it. All other features can also be used without rooting.
iOS
Jailbreak functions work on iOS 6.x through 9.0.2.
Functions without jailbreak are available from iOS 6 and higher.
In order to be able to install the software, further requirements are necessary: ​​The physical access to the target device as well as a connection to the internet must be guaranteed.
For the iOS functions without jailbreak, physical access is only necessary if the iCloud backup has not been activated or if a 2FA has been activated. Which functions can only be carried out with jailbreak can be found on the provider's website.

What can XNSpy spy software do?
XNSpy offers a variety of functions to monitor smartphones in a targeted manner. Below is a brief overview of the most common functions:
Telephone monitoring and loggingRecording of the telephone environmentGPS trackingSocial media and messengerBrowsing history and email monitoringAccessDevice remote controlAndroid keylogger
Telephone monitoring and logging
With XNSpy it is possible to monitor, record and log both incoming and outgoing calls.
Recording of the telephone environment
The spy app can be used to access the phone's microphone at any time in order to start recording the surroundings.
GPS tracking
The app allows the location of the smartphone to be determined, historical processes can be queried and, thanks to geo-fencing, alarms can even be sent via push notifications if the target person should approach or move away from a location.
Monitoring social media and messengers
Similar to Spyzie or FlexiSpy, activity on social media messengers can be monitored and logged using XNSpy.
Browsing history and email monitoring
XNSpy can control emails and browser history.
Access to photos, videos and calendar entries
Users can view photos, videos or calendar entries on the target device without the spied user noticing.
Device remote control
The device can be completely remote controlled by XNSpy. This includes remote wiping of device data, live screenshots, app blocking and even locking the phone if necessary.
Android keylogger
The Android keylogger can be used to track what was entered on the smartphone. This allows messages, search terms and notes to be traced.
Is XNSpy Legal?
As already mentioned, the provider focuses its marketing primarily on parents and the operational use of the application. The reasons for this are simply explained:
Parents are allowed to monitor their underage children with a spy app, even without their knowledge.
Also Chefs may monitor their employees if they do so consent. This can be specified in the employment contract so that there are no legal consequences here either.
Of course, it's illegal to spy on people without their consent. So you must not secretly reconfigure your partner's cell phone in order to then listen to it. Here the legislature sees one Imprisonment of up to 2 years .
Is the XNSpy app easy to discover?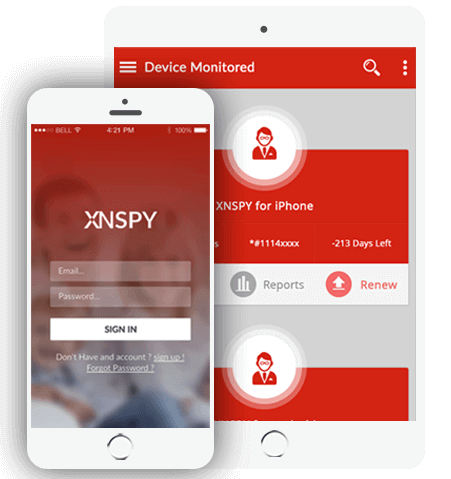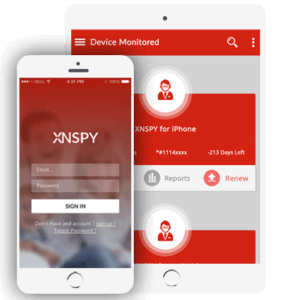 XNSpy's stealth mode enables secure monitoring without the user being made aware of the application. The application runs in the background and without a visible app iconas known from normal applications.
Even some side effects that a spy application can bring along, such as a faster discharge of the battery or the slowdown of the smartphone, we could not determine during our tests.
Therefore: The XNSpy application is anything but easy to discover and is used by the average consumer usually not recognized.
pricing
XNSpy offers a basic and premium tariff with different terms:
| Runtime | basic edition | Premium Edition |
| --- | --- | --- |
| 1 Monat | $29,99 | $35,99 |
| 3 months | $41,99 | $59,99 |
| 12 months | $59,99 | $89,99 |
The basic edition offers limited functionality: For example, it is not possible to record calls or view chats in WhatsApp. A detailed list of all functions can be found on the manufacturer's website.
Premium Edition all functions of XNSpy are available to users.
Conclusion on the XNSpy spy app
XNSpy offers a spy package, which is a comprehensive, but unfortunately not complete, monitoring allows:
The Basic Edition is not recommended due to the limited functionality, so that only the Premium Edition is worthwhile for complete monitoring.
But even the Premium Edition has some gaps: So is the number of support social media and messengers relatively low compared to other providers. Especially if you want to control children, it is important to be as broad as possible here.
Before buying, it is therefore advisable to get a more detailed picture of the target person's online activities and to see whether XNSpy really offers enough surveillance here.
Alternative Spy Apps: XNSpy vs. mSpy


If you want to bring a little more social media and messenger into the monitoring, you should contact the provider mSpy look at. In general, mSpy offers similar features to XNSpy, but the Larger number of monitorable chat programs.
Basic monitoring functions are at mSpy even without jailbreaking or rooting possible, which makes installation easier and does not compromise the guarantee. If you compare the reviews of the two spy apps on the internet, you will notice that mSpy is usually ahead - so the comparison is worthwhile here!
Frequently asked questions about the XNSpy spy app
🛒 Is there a free download or a demo version?
The application is not free. Users can choose between a basic and premium tariff. Interested users can also watch a live demo on the website to find out more details about the program.
📥 How can I install the XNSpy app?
The first step should be to select the right offer on the provider's website. Downloading and installing is not as easy as with other programs, as this requires rooting or jailbreaking. Technical support can help with questions about the installation.
📲 How many devices can I use per license?
One device can be used per license.