Some of our files should be kept secret and not seen by anyone else. Whether it is data about your own finances, very personal recordings or secret and sensitive data in the business area: only effective Data encryption can provide security.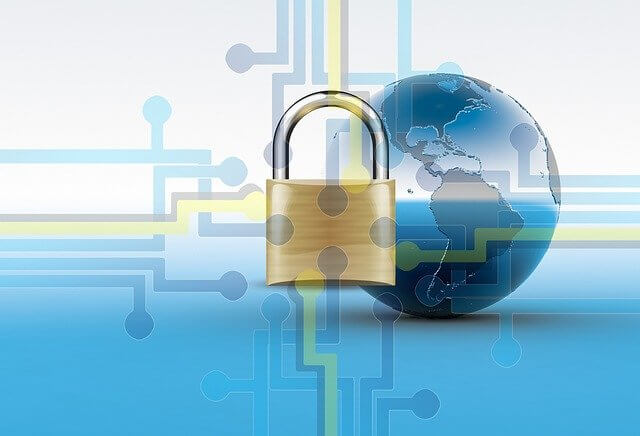 Unfortunately, it happens frequently Data thefteither through theft of devices from a laptop or smartphone, or nowadays through hacking public or private servers in the cloud, where valuable business or private data can be stored. If you want to prevent unauthorized access to your data, you cannot avoid encryption software. The acquisition and operation of such software raises many questions and can even be overwhelming at first.
In this post, we'll show you what a encryption software is how it works and what criteria you have to pay attention to when choosing the encryption software. We have tested numerous solutions and present the best encryption software in detail.
Content
Why you need encryption software
If you read this post, you will already be aware that the use of encryption software would make sense. Most users see it completely differently, publicly or even in specialist circles there is seldom talk about the necessity of such software. Antivirus and firewall? Sure, most have that, but encryption software is also essential for protecting availability and Secrecy of sensitive data and information.
The purpose of encryption software is to prevent unauthorized access to sensitive data. Regardless of whether it's about private files, secret business ideas and company data, your own finances or customer data: files can be unencrypted to be read and opened by everyone, who has access to your device.
1. Cloud storage
Nowadays, encryption has become particularly important because more and more of our data is in the Cloud, i.e. also servers located on the Internet. Many of us like to use numerous gigabytes of cloud storage via Google, Dropbox and Co. to save private and business data, to be able to open it from anywhere or to share it with friends and colleagues.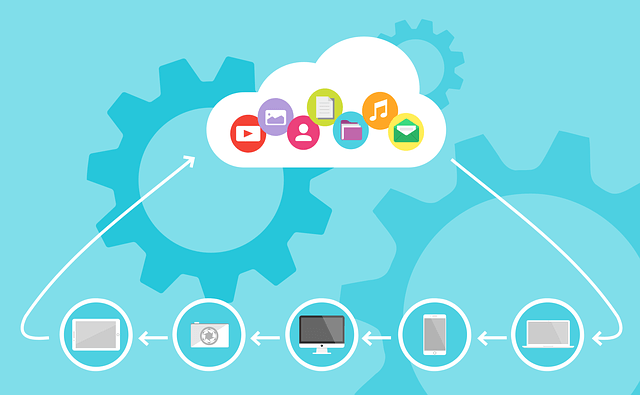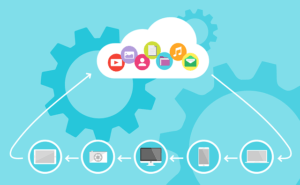 Unfortunately, many of these are cloud storages very unsafe and can be hacked very easily, Hackers can steal our files here particularly easily. In order to be able to use cloud storage for private or professional purposes, these files and folders should definitely be encrypted.
Encrypted files are practically of no interest to hackers because they cannot decrypt them and therefore cannot open them.
2. Device theft
According to estimates, more than 100.000 laptops and computers stolen, 30% of all companies are affected by device theft.
Device theft can also turn into data theft, from the stolen data significant financial damage arise, both privately and professionally, for example, secret company data should disappear with the stolen device.
3. Data exchange with several people
But it's not just about you, maybe you want to too exchange sensitive data with colleagues or friends and make sure that only you, the authorized person, have access and nobody else. However, you may share a device with other family members and want to keep certain files private, it would be your right.
Encryption software prevents easy access to a file; the file can only be accessed by those who have the Password or the key can be decrypted again. If only authorized persons have the key, then only these persons can decrypt and open the file. So there are many good reasons to choose effective data encryption.
What is encryption software?
It sounds so simple at first: "Encryption" of files and folders, all right. But it is initially unclear to many what encryption actually means and how it actually works.
Encryption software is a special program that can be used to encrypt individual files and folders. For this encryption a encryption algorithm .
How encryption works
Encryption refers to a process through which easily readable content such as text (this unencrypted form is also called "plain text"Called") is processed by an encryption algorithm which then converts a file in an unreadable format (known as "Cipher"-Text). These encrypted files can then be stored securely on your own device or in the cloud or transmitted to the intended recipient.
When the intended recipient accesses the message, the information is translated back to its original form. This is called Decryption designated. To decrypt the message, both the sender and recipient must use a "secret" encryption key - a collection of algorithms that encrypt and decrypt data into a readable format.
Within the symmetric encryption data is encrypted and decrypted with a single password.
Within the asymmetric encryption two keys are used for encryption and decryption. A public key that is shared among the users encrypts the data. A private key, which is not shared, decrypts the data. This approach is referred to as Public Key Infrastructure (PKI) or also PKI method.


Two approaches to encryption
In fact, encryption existed before the digital age, even if the means to do so were accordingly less practical. To keep a document secret, you could either use a cipher code to encrypt the text and then use it burn the original; the cipher code was the key. Or else, you have the document in unchanged form locked in a safe - in this case the safe key was used to "encrypt".
These two approaches to encryption are still reflected today in the way encryption software works. Most take one approach, but the best face you beide to select.
The first approach is to encrypt files and folders. The result is an encrypted version of the original (= the cipher approach). The second approach, however, is a encrypted virtual drive to create. When this drive is open, any content can be used such as unencrypted files. However, if the drive is locked, no one can access the content it contains (= the safe approach).
Which encryption algorithms are most commonly used?
When choosing the best encryption software, you should also pay attention to which algorithm or algorithms these programs use. In practice it is above all that of the original Advanced Encryption Standard (AES) encryption algorithm developed by the US military important, the BlowFish algorithm is also used more frequently.
Which criteria and functions apply to the selection?
We have already discussed the most important encryption algorithms. In general: The more algorithms the program supports, the better. But it is more important that the most common types are supported. In any case, it should be AES, Blowfish would also be very beneficial. If you have to encrypt data for your company or for the exchange with certain parties and a certain algorithm is required, you must carefully check the information in the software.
PKIEncryption Secure deletionFile manager integrationCloud storage providerstest phase
PKI
The software should also use the encryption via Public Key Infrastructure, i.e. with the combination of a public and private key. Asymmetric encryption is widely recognized as being more secure and especially intended for the exchange of encrypted data because you can use encryption to prove your identity with your private key and only have to disclose your public key, while the private key remains secret. Or someone can encrypt a file just for you (with your public key), they don't need to know your private key.
A closer look pays off, unfortunately many encryption programs do not support this function. If you only want to encrypt for yourself, it is not a must either.
Encryption of files and folders
The core functionality of encrypting files and folders must be that you individual files and folders can encrypt on your hard drive. Both methods are advantageous because they allow you to choose exactly which content you want to protect.
Secure deletion of files
One important factor in file encryption is often overlooked: an encrypted file must effectively and permanently deleted from the drive otherwise they could be accessed using special hardware or data recovery software. Unfortunately, moving or deleting the file from the hard drive is not enough.
Because the files could still be read on the hard disk in certain sectors of the partition, they have to be overwritten several times in different ways using certain deletion processes. Only then can a recovery really impossible become. Pay attention to this feature if you want to be on the safe side.
File manager integration
So that you can encrypt or decrypt files and folders with just two mouse clicks, your program should be directly in Windows Explorer or Finder on Mac. It is inconvenient if you have to open the software separately to select the individual files or directories.
Integration with cloud storage providers
A practical feature is integration with Cloud storage like Google Drive, Dropbox or other. This applies to the programs with an encrypted drive. Here it is possible to use Windows Explorer to simply drag and drop a file from the cloud storage to the encrypted folder, where the file is saved in encrypted form. Particularly practical because conventional cloud storage is particularly insecure.
Free trial period
The best encryption software can initially tested risk free before you have to decide which one to buy. Such a test phase is useful because you can clarify for yourself whether you can handle the operation of the software and whether you are satisfied with the way it works and the range of functions. A 30-day free trial should be included.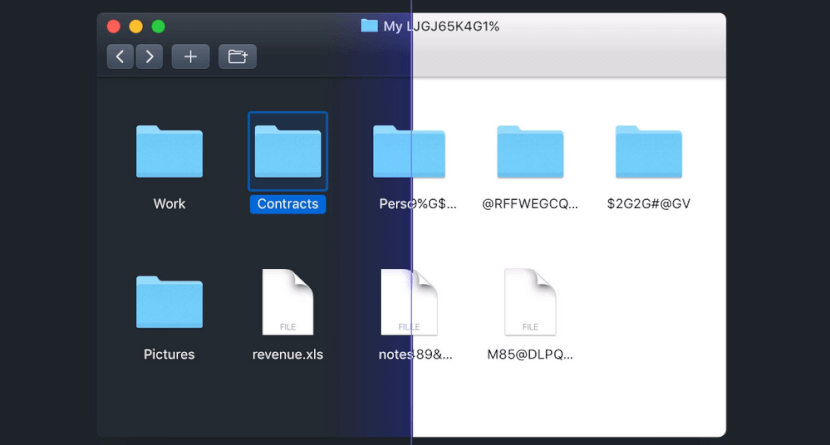 The best encryption software at a glance
boxcyptor
folder Lock
AxCrypt
CryptoExpert
North Locker
algorithms
AES-256
AES-256
AES-256
AES-256
Blowfish
cast
3DES
AES-256
Argon2
ECC (XChaCha20, EdDSA, Poly1305)
Create encrypted storage
✓
✓
-
✓
✓
Encrypt files / folders
✓
✓
✓
-
-
Create self-decrypting EXE
✓
-
✓
-
-
Permanent deletion of original files
✓
-
✓
-
-
30-day trial version
✓
✓
✓
✓
✓
Integration with cloud storage
✓
-
✓
-
✓
The best encryption software in detail
Boxcryptor


Of a German manufacturer comes the encryption software Boxcryptor, which is available in a version for private use as well as for companies. The software uses the AES-256 and RSA algorithms and is available for Windows, macOS, Android and iOS.
Overall, Boxcryptor impresses with its intuitive and easy use with integration in Windows Explorer and Finder. The encryption takes place here via a virtual drive into which files can simply be dragged. The encrypted files are also in the original directory with the ending * .bc to find.
Integration with more than 30 cloud storage providers, including of course Google Drive, Dropbox, Box and OneDrive.
As a user, you can simply use Windows Explorer / Finder Drag and drop Drag the file into the "Locker", after encryption it is then uploaded.
The software can too on smartphones can be used, a 2-factor authentication can be set up for logging into the second device.
The German-speaking customer service is available via e-mail or live chat, but very detailed video tutorials and an FAQ area are also available.
Unfortunately, we lack the ability to permanently delete files from the hard drive.
Boxcryptor costs for private, non-commercial use $ 48 / year with one-time payment in advance. You can test the software for 30 days at first.
folder Lock


Folder Lock is allowed to have more than 45 million downloads most popular encryption software in the world to baptize. The software is only available for Windows, not for macOS. Only the leading encryption algorithm AES-256 is supported.
The encryption can be done by adding to a virtual, encrypted drive - a "locker". It is also possible to encrypt files and folders individually by right-clicking in Windows Explorer.
In addition, using a file shredder, the permanent deletion of files possible after encryption.
Furthermore you can self-extracting files - after the password has been entered, the file can be decrypted without having to install Folder Lock on the respective PC.
An important feature that we are unfortunately missing is that Integration with leading cloud storage like Google Drive or Dropbox. Folder Lock, on the other hand, offers the option of storing encrypted files in your own secure cloud storage, which is included in the subscription costs.
The user-friendly encryption software can be used to $ 39 annual subscription The 30-day trial version is recommended beforehand.
AxCrypt


Released for the first time in 2001, AxCrypt is one of the oldest and most proven of all encryption software providers. The software offers the encryption algorithms 128-bit AES and 256-bit AES and is available for both Windows and macOS.
With AxCrypt you can conveniently encrypt individual files or folders (also with sub-folders) in your Windows Explorer / Finder. However, you have to be careful with the encryption multi-level folder structuresbecause subfolders are not encrypted by default. You can activate this option in the settings.
The user interface is not as clear as NordLocker, but it is well done and also adjustable in German.
The encryption is done by password, it is set to asymmetric encryption. You can encrypt files and from other people with their decrypt individual password to let.
The file wipe function offers a effective deletion process of files that make later recovery impossible.
The option to also transfer encrypted files from your Smartphone can be opened from a special app.
There is also one Integration with Google Drive, Dropbox and Box, so you can encrypt files before they are uploaded to your cloud storage.
Customer service can be in English language can be reached via live chat and email, extensive instructions and training videos are available on the website.
A 30-day free test phase is possible, the software costs in Annual subscription € 36.
CryptoExpert


The encryption software CryptoExpert uses the same multiple encryption algorithms, namely AES-256, Blowfish, Cast and 3DES. Files and folders of any size can be encrypted. The program is only available for Windows, not for macOS.
What we like is that both a 2-factor authentication as well as the encryption of individual files and folders as well as the use of an encrypted locker is possible, the latter allowing files to be easily executed on the original PC from the locker.
Overall, CryptoExpert offers effective and intuitive encryption software.
A major disadvantage, however, is that neither one permanent deletion of files, nor an integration with cloud service providers is offered.
Customer service can only in english contacted via email or live chat.
A 30-day free test phase can be used, the software costs im Annual subscription $ 59,95.
North Locker


NordLocker is encryption software from Manufacturer Tefincomwho is also behind the leading VPN provider NordVPN plugged. NordLocker uses the encryption algorithms AES-256, Argon2, ECC (XChaCha20, EdDSA and Poly1305) and 4096-bit RSA. The program is available for both Windows and Mac.
As a user you will be required to create "Loosen"Prompted, which are saved as individual files on the computer. While the result is a single encrypted file, it can include multiple directory structures. Files of any size and of any file type can be encrypted.
We particularly like the ease of use of the software that comes with a Windows Explorer-like interface pleased to see encrypted files and directories.
The support is great too of all leading cloud storage providers. A practical integration with Windows Explorer and Finder makes it possible to simply drag files into the cloud storage, after NordLocker has carried out the encryption, the files are automatically uploaded to the cloud storage.
An easy Drag-and-drop process adds or removes individual files from an encrypted NordLocker folder. That's all it takes to back up your data in a format that can be used with all known communication and cloud storage providers.
What we are missing is the ability to effectively delete files from the hard drive; 2-factor authentication is also not possible.
Unfortunately, NordLocker customer service has stopped only in English, but available XNUMX/XNUMX via live chat or email, Monday through Sunday. However, an extensive help center should clear most of the questions beforehand.
The software is with a subscription plan for $ 1 per month (billed annually) or $ 1,49 for monthly payments, with a 30-day trial period available beforehand.
Summary
While antivirus programs and firewalls have long been part of the standard equipment of every PC, encryption programs are only used by very few users. In view of the increasing use of cloud storage and ever new security threats from the Internet, the Encryption of sensitive data in any case.
Because the handling of encryption software can be a bit complex and overwhelming at first, it can be advantageous to first choose one or more providers for the most frequently offered 30-day trial period and only if you are really satisfied with the operation and range of functions to actually make the purchase.
Of the best providers on the market, we were particularly impressed by NordLocker and AxCrypt as the best encryption software.