Anyone who surfs the Internet leaves traces - and often much more than is right for you. However, many people do not even know this. Would you like to be on the Internet surf anonymously, so a Virtual Private Network (VPN) service is absolutely essential.
But what exactly is VPN software? How does this work? How can it protect anonymity and prevent data loss? What criteria do you have to look out for when choosing a VPN provider? Question after question - we will answer them individually and in detail in this post. We also have the best VPN providers in the test - the big one VPN software comparison 2020.
Content
Best VPN provider

Extensive server selection: 5800 VPN servers in 59 countries
Support of the most common operating systems: Windows, MacOS, iOS, Android, Linux
High security & anonymity: No log policy, kill switch, double VPN and much more.
Diverse functions: Streaming tools, P2P sharing and much more.
What is a VPN?
What a Anti-Virus Software is smell most of us know. With another important security tool, the VPN, things often look a little different.
The term VPN stands for Virtual Private Network, a virtual private network. As the name suggests, a VPN offers a user a virtual network that is so private and anonymous that he can connect to the Internet safely and securely.
A VPN works in such a way that it routes your device's Internet connection through a VPN server of your choice, instead of directly through your Internet Service Provider (ISP). The advantage is this: when data is forwarded to a visited website or online server, it comes from the VPN server and not from your computer. At least that is how it looks for the website and its analysis software, in other words your identity obscured or protected.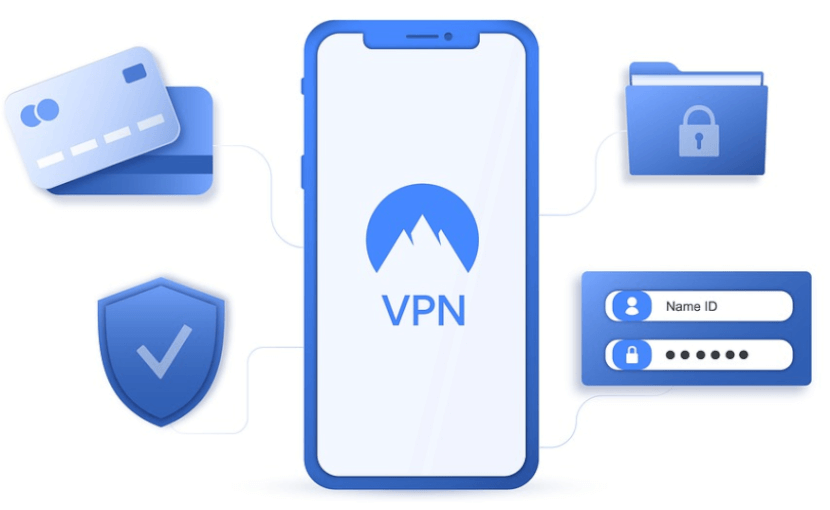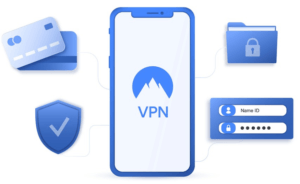 Every Internet user is assigned an IP address via his ISP, at which he can normally be identified and recognized. The VPN server acts as it were as a middleman between your PC and the internet, your IP address will be hidden. In addition, data that may be intercepted in the transmission process becomes illegible and uncontrollable until it has found its destination.
A VPN creates a type of private tunnel between your device and the internet. Be there all your transmitted data is encrypted. How does the encryption work? Well, basically all of your transmitted data is converted from existing characters (one speaks of "plain text") into incomprehensible strings of no meaning. A key that resembles a strong password is used for this, with which your encrypted text can also be deciphered again. Because only your computer and your VPN server know this key, it can be transmitted in encrypted form or, if necessary, decrypted again.
Example: If you enter your credit card details in a purchase form online, this data is encrypted and made illegible. As long as this data has been transmitted to its destination.
This is how the process of the VPN connection works:
Even if different VPN providers use different processes and various encryption protocols (we will come to that later), the encryption process basically always involves these three steps:
First of all, you need a VPN server in your provider's VPN software choose and connect with it. If you are connected, a secure tunnel is established through which data is transmitted in encrypted form.
For the websites and online services you visit, it appears as if you are the VPN server you are using, its IP address (and not your own) is read out and logged.
You can now surf the Internet carefree and relaxed, because your real IP address and thus your identity remain hidden. You really are anonym on the go, your data is safe and nobody finds out what you are doing on the internet or which websites you are visiting.
How can I install a VPN service?
A VPN service can be used in several ways, but the simplest and most common is to use VPN software or a VPN browser plug-in:
1. Standalone VPN software
By far the most common and also the simplest solution - which we will primarily focus on in this article - is the VPN software. An application from the VPN provider's website is used downloaded and installed on the PC or mobile device. After the installation you can log in with your user data and select one of the numerous servers and connect to this VPN server. From this point on, the entire Internet connection on the device is routed via the VPN server, regardless of which browser or other application the Internet is used in.
2. Browser plug-in
Another very common solution is to use a VPN service via your own browser plug-in, mostly in Google Chrome or Mozilla Firefox. These plugins can also be installed via the VPN provider's website; once you have to log in with your personal user data. However, the disadvantage of this solution is that the connection only encrypted in the browser is. We rather advise against using the browser plug-ins because they are less secure and you might forget to activate them, which increases the security risk when surfing the Internet.
Criteria for choosing the VPN software and VPN provider
The procedure is therefore similar for VPN services, and the selection of VPN providers on the market is very large. In order to find the best VPN provider, it is important to be guided by a few criteria and functions of such a provider. The most important here are the following factors:
Speed
Safety
Number of servers
Server locations
Privacy Policy
Streaming capability
Peer-to-Peer Capability
Supported devices / OS
Supported number of devices
Customer service
Automatic kill switch
Free trial period
Price-performance ratio
Speed
There is probably no factor that influences your own surfing experience on the Internet more than the speed at which websites and images or other things are loaded. Because the entire Internet connection is rerouted by the VPN server ("routing"), the dominant factor is no longer the bandwidth of your ISP or its Internet connection, but that of the VPN server. A VPN server can be older or more modern, used by a few or many users at the same time.
The best VPN providers have many modern VPN servers with them High speed connectionsso that streaming content can also be consumed smoothly. Some VPN providers have the cheapest prices, save on the infrastructure, use old servers, and the result is a slow loading speed. You can check the speed with a speed test such as speedcheck.org . perform
Safety
The top priority for any VPN service is of course absolute security. So the encryption that we looked at above has to work. All VPN providers have encryption of transmitted data, but there is a difference in the protocols used. The best protocols are PPTP, Open VPN (TCP / UDP), L2TP / IPSec, SSTP. A detailed description of the differences would be beyond the scope of this article, but you should know the following about the VPN protocols: there is one Compromise between speed and safety to find, so at least limited.
PPTP is the oldest of the protocols and is very fast, but relatively insecure.
IKev2 / IPSec however, it is newer and mostly fast.
OpenVPN is best with TCP and UDP, as this is constantly being further developed (open source) and offers the highest level of security at the best speed.
L2TP however, is also older and less secure.
SSTP especially for Microsoft devices and useful for remote access to a company network.
The best VPN software definitely should SSTP and OpenVPN support.
Number of servers
When you start the VPN software, you can select the VPN server you want to connect to. First, you can scroll through a list sorted by country to work on servers for which the longer the list applies the more VPN servers there are, the better. Why? On the one hand, because you will always find a little-used, i.e. faster VPN server, and because you can then switch once if you want.
In addition, the probability is higher that in certain countries such as Dubai, Turkey or China these VPN servers have not yet been blocked and so you can bypass the state censorship. Sometimes the importance of the number has a lot to do with the subject of the location of the VPN servers.
Server locations
Having a large number of VPN servers is great, these servers should also have as many countries in the world as possible be distributed. For example, if you want to get price discounts on online bookings, a VPN server in the destination country of your trip can be very useful. If you want to access geoblocking limited content, then a VPN server has to be in this country in order to watch certain videos. A common example here are certain series that are only available to Netflix customers in certain countries.
The more diverse the locations, the more flexible you are and you have more options in using your VPN service. This can also be very practical on Android devices for apps that read the location via the VPN server (with deactivated GPS tracking). So take a good look on the provider's website to see whether the countries or cities that are relevant for you are represented as the location of VPN servers.
Privacy Policy
Anyone using VPN software wants absolute data protection in addition to anonymity. This not only applies to the encrypted transmission of files to the destination, but also to the data at the VPN provider itself. It would be possible for the VPN provider, who knows your identity, to record the websites you have visited and the duration of use, etc. and stores it in order to pass it on in the event of criminal activities or in anonymized form for marketing / behavioral analysis. That bothers you more as a VPN user and also when using such a service.
That is why the reputable providers also have a clear one No log policy anchored in their terms and conditions, which states that no records of user activities are stored and / or passed on. Nobody else knows when you were on which website. So make sure on the websites of the VPN providers that there is an explicit reference to a no-log policy.
Streaming capability
Many users want to get VPN software to have unlimited access to streaming content. In addition to Netflix, Apple and Disney have also entered this growing market, which, however, brings with it a major problem: Streaming consumes vast amounts of data. Netflix alone is said to be responsible for more than 10% of the total data volume worldwide.
Some VPN providers have it Streaming services excluded from their serversto avoid high data traffic and to keep the speed of the servers as high as possible. However, excellent VPN providers have super-fast VPN servers that also support streaming. Check that a VPN provider supports streaming, otherwise you could get a nasty surprise.
Peer-to-Peer Capability
The abbreviation P2P stands for Peer-to-Peer and denotes File sharing protocols like bit torrent or tor. In addition to streaming, a lot of data volume on the Internet is used for P2P transmissions, e.g. via BitTorrent clients or Tor clients. Because of this, some VPN providers have moved on to blocking these protocols in their VPN software.
So if you often use P2P transmissions and want to protect your identity by means of a VPN service, you should make sure when choosing the provider that they explicitly have P2P capability
Supported devices / OS
We are in an always-on / mobile-first age, that is to say: many of us are frequently on the Internet throughout the day. And especially on mobile devices, not just on the desktop PC. It is all the more important that you have a VPN service Protect traffic on all devices and operating systems can. A good VPN provider can only be one who also offers a VPN program for smartphones, tablets and Macs. That is why the operating systems Windows, Mac, Linus, Android and iOS should also be supported.
While you have VPN software on Windows and Mac, you should be able to download and install a VPN app from the provider in the respective app store. This connects you to the VPN server, then the data traffic, regardless of which app it is running, is constantly protected.
Supported number of devices
Another restriction imposed by the VPN services is a restriction on the number of devices that can be used with a paid client from a VPN provider. It is important for you that you have all your devices, so Desktop, tablet and a smartphone (or multiple and different devices) can be protected with a single user account.
So should at least 3, but better 5 devices or more are supported. Be careful when deciding on the best VPN provider for you.
Customer service
If you ever have questions about using a VPN program or the advanced settings or if you have other problems, a professional VPN provider has customer service ready. Many VPN providers are from the USA, but there are also German VPN providers. Regardless, you should check out one too German customer service is available, which is of course a great benefit for most of us. It is also important that you find comfortable contact channels. Help files and FAQs are useful, but email support or live chat or telephone hotline are better.
Automatic kill switch
Unfortunately, the connection to a VPN server can sometimes be lost. If you then continue to surf the Internet, you are no longer protected, your real IP address will be revealed and your identity could be determined. It is therefore of great importance that the VPN software becomes a so-called automatic kill switch if the connection is lost automatically cut the entire Internet connection and made sure that your identity is not revealed to anyone. Not every VPN program has this feature, so double-check the information on the website for it.
Free trial period
The best VPN providers know that they have to give any customers the chance to see the VPN software for themselves. We have also tested the programs for you beforehand, but you may also want to check a few programs yourself. Some VPN providers offer one 14-day or even 30-day money-back guarantee, where you can connect to all VPN servers and put the VPN service through its paces. Above all, you should check the speed of the servers and the locations, or whether you can use this VPN program easily and intuitively.
Price-performance ratio
Perhaps the most important and summarizing factor that can still convince a VPN provider is the overall price-performance ratio. The performance is the question of how many of the criteria already explained and to what extent they are met. However, it is also the case with VPN providers: Quality has its price, which is why you also have to look at the prices and different offerings of a VPN service. A VPN service is usually available for a subscription period of 6 months, 1 or 2 year (s) paid, the modalities usually provide for a monthly or, alternatively, a mostly heavily discounted option for prepayment for 1 or 2 years.
So don't let the displayed price mislead you and first check the price conditions mentioned. Ultimately, of course, you have to Note the overall price-performance ratio. We definitely do not recommend choosing the cheapest, but the best VPN provider, because: the security of your data and the protection of your privacy are absolutely worth it, just as the many additional advantages justify a certain surcharge.
Why should you use a VPN provider?
Anyone who surfs the Internet leaves a lot of traces, from which one can find out interesting and exciting details: Your Internet service provider (ISP) and in some cases also the websites you visit can see which websites you viewed how often and for how long. Is that okay for you?
In addition, your data is at risk with a conventional Internet connection because it is transmitted simply and unencrypted. So could be
Login data,
Passwords or
the private and public keys of your crypto wallet can be stolen and money stolen.
Incidentally, this risk is particularly high in the public WiFi networks, i.e. those in cafés, restaurants, train stations, airports or similar locations.
The best way to explain the reasons for using a VPN service is based on the advantages: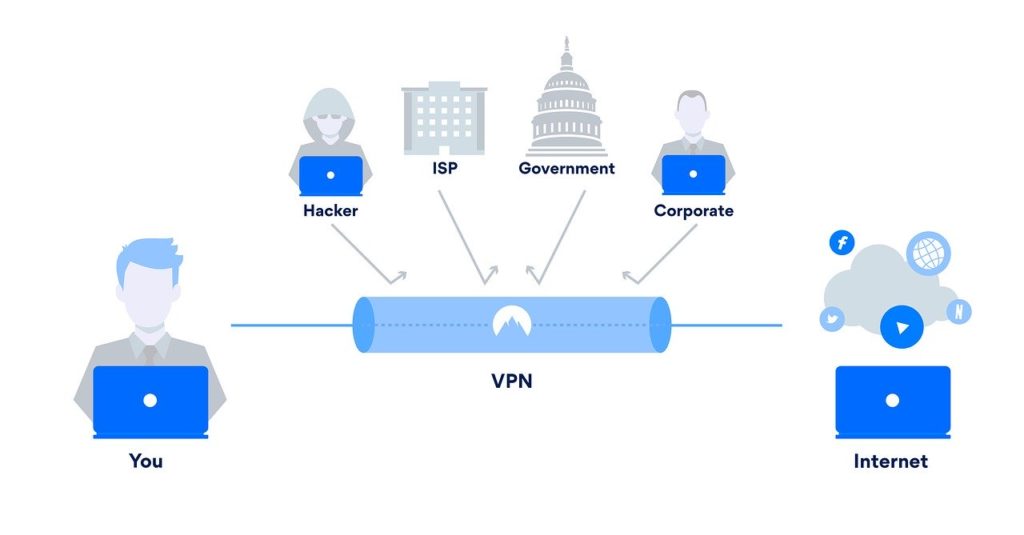 Absolute anonymity and protection of your privacy
What your license plate number is in traffic, this is your IP address on the Internet, which is assigned to each device via your ISP when it connects to the Internet. You get one unique IP address with which you can be identified. In addition, your ISP can track which websites you have visited; some web services can also partially read this out via cookies.
A VPN service brings you anonymity because other services only receive the IP address of the VPN server used, but your IP address remains secret. Your privacy is also protected because nobody can read your surfing behavior - unless you have a VPN provider strict no-log policy using. A no-log policy means that no recordings of your surfing behavior are saved by the VPN service.
Protection of sensitive data through encryption
You are constantly revealing important and sensitive data on the Internet. For example, when you enter your login data, do your online banking, in Payment forms your credit card data is recorded, etc. Without a VPN, your Internet application is unencrypted. If someone hacks into your network, this data can be intercepted in unchanged form and stolen.
It is particularly dangerous with Private keys of a blockchain wallet, where a lot of money can be stolen. All data is illegally encrypted via a VPN service until it has arrived at the destination. Especially in public networks you always have to use a VPN server without exception!
Bypass geoblocking settings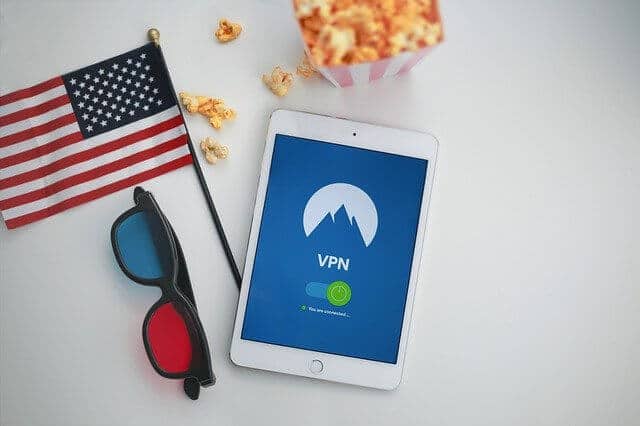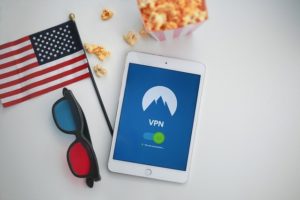 Many streaming or media content providers restrict access to this content to users in certain countries. This setting is implemented so that only IP addresses from these countries can access. If you now use a VPN server from this respective country, you can access this content because the provider only sees the IP address of your VPN server.
So you can Geoblocking restrictions elegantly circumnavigated. This is of course particularly popular with favorite series on Netflix or special YouTube content, the prerequisite is that the VPN service has a VPN server in the respective target country.
Avoiding state blockades and censorship
In some countries in the world, Dictators or authoritarian governments access to certain news websites, Wikipedia and social networks such as Facebook, YouTube etc. or adult content is prohibited or blocked. This is the case in China, Russia, Dubai and Turkey, for example. If you are in these countries, using a foreign VPN server is your only way to access these websites. Because by redirecting your internet traffic via this VPN server you can bypass the national blockade.
But because some countries block individual VPN servers themselves, you should play it safe and choose a VPN provider with the largest possible range of servers. Also Voice over IP services Incidentally, like Skype or WhatsApp, this can affect if you are in Dubai and want to talk to friends back home.
Save on online bookings and shopping
Using a VPN server in another country can also save you money when booking online. Many online booking providers, such as airlines or hotel booking websites, run a different pricing policy depending on the country a. This tends to have something to do with the income level and standard of living in the respective countries, but this is not necessarily the case.
In any case, it makes sense to look around for the best countries for the respective purchase, because you know each other in many cases Save 30% to 40%. Simply choose VPN servers from different countries and compare prices, in between it is best to delete all cookies and try again. Investing in a VPN service will soon pay off again.
Why VPN speed is so important!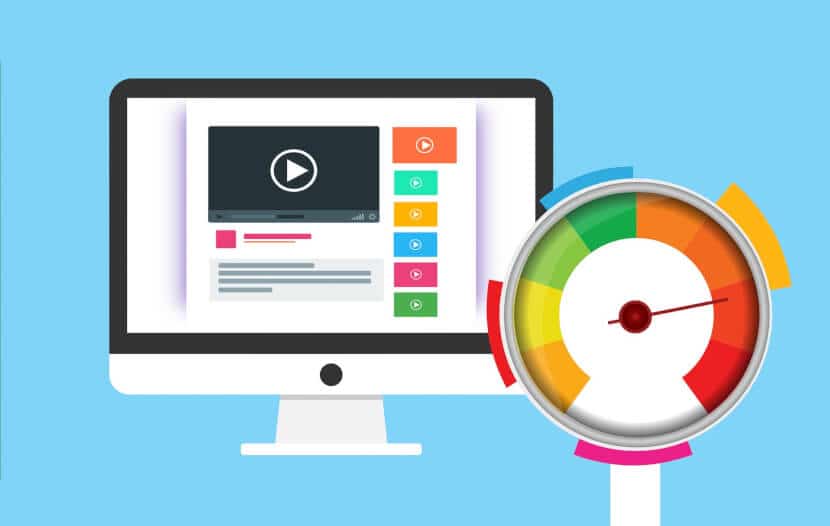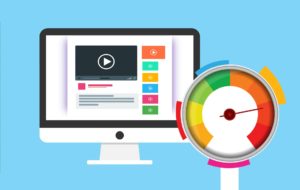 No matter how you twist and turn it, when using a VPN, speed is just as important as ensuring anonymity and privacy. Thanks to encryption and IP obfuscation, a VPN guarantees that you can move freely on the Internet. So you can bypass country blocks, access blocked pages and download files. And that's precisely why speed is so important.
During normal activities, such as writing e-mails or reading messages, you often don't notice any loss of speed at all. At the stream, Download of files or Torre Ting however, speed is crucial. And that's why a VPN provider has to offer an appropriate speed so that these things are possible.
First of all: If you use a VPN, your internet speed will automatically decrease. This happens with every VPN provider and is due to the VPN technology.
How do you measure VPN speeds?
With or without a VPN, if you want to measure your speed, you need to know these things:
Download speed Upload speedPing
This indicates how fast the data transfer from the server to you is. Most activities on the Internet consist of downloads. Whether that is visiting websites, downloading files or streaming. Speed ​​is measured in megabits per second (Mbps / s) and the higher this number, the faster the internet.
This shows how quickly you transfer data to others. The upload speed is always slower than the download speed, as you need it less. However, it is just as important, especially if you want to send files or make calls via Skype & Co. Youtubers, Twitch streamers, gamers and all those who do live broadcasts also need a good upload speed. This is also measured in Mbps / s.
The ping measures the time it takes your computer to send a data packet to a server and receive the response. The lower this number is, the better. This time is measured in milliseconds (ms). The ping, technically correct also called latency, is especially important for gamers.
What affects the speed of a VPN?
There are several factors that can affect the speed of your internet when using a VPN. Your traffic will eventually be encrypted by a VPN tunnel to a server until it arrives at the destination. And the more functions the VPN provider has, such as Double VPN or multihopthe more your traffic will be redirected. This can affect the speed. The more "obstacles" there are for your data traffic, the longer it will take. For many users, however, it is important to choose the fastest VPN provider and, accordingly, to be the fastest VPN provider for the other side.
By and large, these play factors matters a lot when it comes to the speed of a VPN:
Speed ​​of your internet providerConnection between your internet provider and the VPNLocation of the server
As a rule, the faster your internet is, the better it is for VPN. Typically, the speeds range between 8 Mbps and 1 Gbps. The faster the speed the better - a very slow speed from your ISP will only slow it down.
If you already have a very good internet speed through your ISP, which is more of a bad connection, this will affect a VPN connection.
When using a VPN, location plays a big role. If you are using a location in the same country, this will have little effect on the speed, as the ping is also significantly lower. However, if you choose a location from overseas, the ping will be higher and the data traffic will last longer. With a good VPN provider, however, the speed should be excellent so that you don't notice any losses even in distant locations.
Best VPN provider in comparison
We looked at the leading VPN providers on the market, including German VPN providers, and tested them for you. Below are the best VPN providers and how they perform on the individual criteria.
1st place: Nord VPN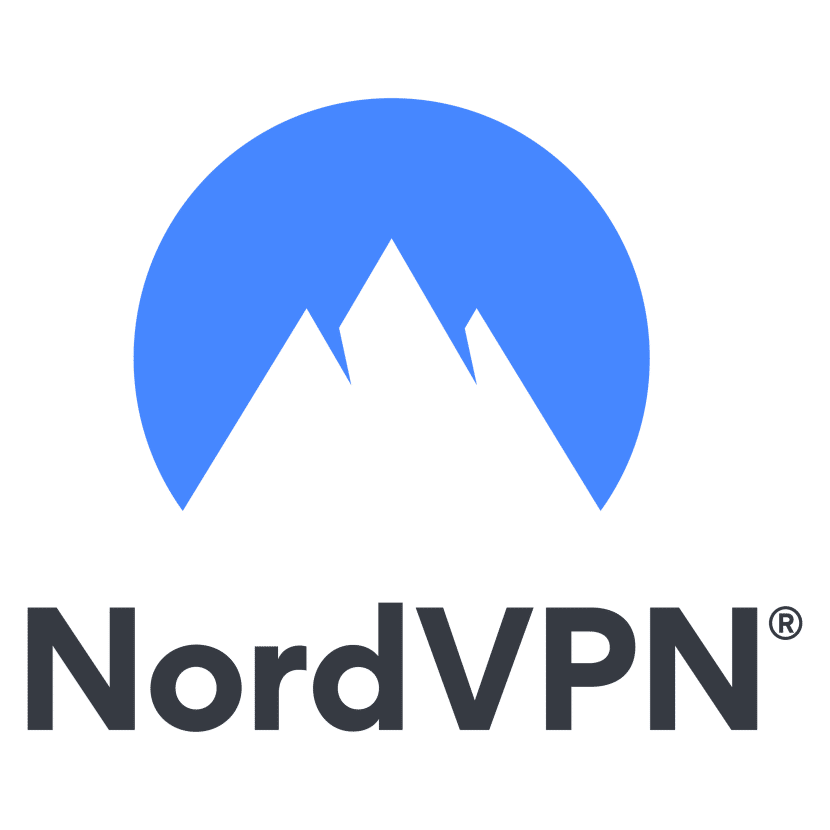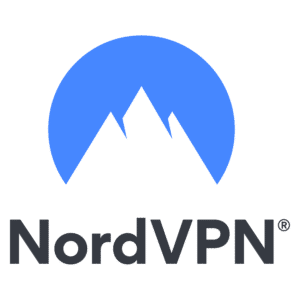 Nord VPN is based in Panama and is one of the most experienced and well-known VPN providers in the world. The speed of the servers is impressive, the connection is stable and never breaks down. With over 5800 VPN servers in over 59 countries America, Europe, Asia, and the Middle East offer more choices than any other VPN service tested. The standards IKeV2 / IPSec, OpenVPN and PPTP are supported, 256 bit encryption is offered. All common operating systems (Windows, MacOS, iOS, Android, Linux) and streaming tools are supported.
With an account you can up to 6 devices can be protected. If the connection is broken, the automatic kill switch takes over and cuts the connection. A strict no-log policy reinforces the decision to use NordVPN, special servers for streaming services and P2P sharing such as Torrent or Tor are available. Thanks to double VPN, double protection is possible.
With an excellent selection of countries and a more than acceptable result in our Speedtest the VPN provider NordVPN has by far the fastest VPN on offer to guarantee problem-free streaming, surfing or the download and upload of files:
Download speed: 44 Mbp / s
Upload speed: 8.1 Mbp / s
ping: 30
The customer service is in English and German available and reachable via help center, email or live chat - around the clock, 7 days a week. Here you can find more about NordVPN.
Conclusion: Nord-VPN convinces in full as the test winner. The server selection and speed are particularly impressive. The prices are reasonable, the only drawback is the lack of a money-back guarantee.
Prices: There are 4 pricing models, you can choose for 1 month, 1 year, 2 years or 3 years. The following prices apply:
1 month for € 10,63
1 year for € 6,22 / month
2 years for € 4,44 / month
3 years for € 3,10 / month.
2nd place: UltraVPN
The VPN service UltraVPN advertises with the slogan "The Internet, Unlocked", but does it keep this promise? With more than 1000 VPN servers in over 1000 locations, it lags behind the leading competitors. The Speed ​​is high, the connection is stable and reliable for hours. You only rely on the OpenVPN protocol, it offers secure AES256 encryption.
An UltraVPN account can be used for 6 devices, regardless of whether Windows, macOS, iOS or Android are used. Users can use UltraVPN for both streaming services and P2P sharing. An automatic kill switch is integrated, a strict no-log policy has been committed.
Unfortunately there is no multihop function, the English-speaking customer support is only via email reachable.
Conclusion: UltraVPN offers acceptable performance at high speed and a good range of functions. We lack multi-hop functionality and easily accessible customer support or detailed help files.
Prices: There are 3 price models to choose from, payment is made in advance.
1 month for € 9,99
6 months for € 5,99 / month
1 year for € 3,75 / month
3rd place: CyberGhost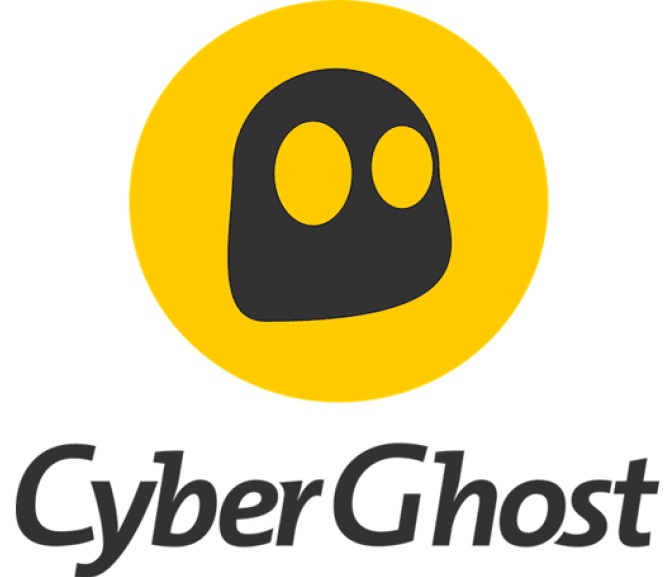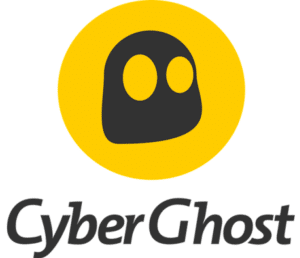 CyberGhost as a German VPN provider provides users with over 5700 VPN servers in over 90 countries on all continents. The connection is exceptionally fast and remains stable for hours. The common standards OpenVPN, L2TP and IKeV2 offer AES256 encryption. With 7 devices, the whole family can be supplied with 1 account. Windows, iOS, macOS and Android are supported.
The provider undertakes one strict no-log policy, so that users remain anonymous even with supported streaming or P2P sharing (e.g. Tor, Torrent). The automatic kill switch protects against accidental leaks, and thanks to the multi-hop function, you can hide behind several VPN servers at the same time.
If you consider the speed alone, the VPN provider CyberGhost almost comes in second place in the VPN speed test.
Download speed: 39 Mbp / s
Upload speed: 7.7 Mbp / s
ping: 30
Customer service is available from Mon-Fri. by form or email, detailed help files should clear most questions in advance.
Conclusion: CyberGhost is the right choice for those who prefer German VPN providers. Huge server selection, absolute protection, an all-round first-class price-performance ratio. It left nothing to be desired. For more information about the VPN provider, see here our detailed report.
Prices: 4 billing periods are available - 1 month, 1 year, 2 years, 3 years with prepayment.
1 month for € 11,99
1 year for € 5,29 / month
2 years for € 3,29 / month
3 years for € 2,45 / month
HideMyAss
The VPN provider with the somewhat provocative name was founded in the UK by 2005-year-old Jack Cator in 16 and has been part of Avast since 2016
With the original goal Bypass firewalls and geo-blocking score HMA continuing. A large number of supported protocols such as OpenVPN with UDP and TCP, L2TP / IPSec and PPTP as well as a fully encrypted server and protection against DDoS attacks make HideMyAss VPN interesting for companies and larger networks. Unfortunately, HMA is not a full-fledged No-Log VPN because personal data is not recorded and saved for diagnostic purposes.
In terms of speed, HideMyAss is a VPN provider that, according to our test, is behind the other VPN providers in terms of speed and ping. Our VPN speed test resulted in the following values:
Download speed: 23 Mbp / s
Upload speed: 5.5 Mbp / s
ping: 57
Customer support can be reached in less than 5 minutes via live chat and takes care of most inquiries quickly and easily. For more serious problems there is a ticket system which is usually operated within 48 hours.
And finally ...
HideMyAss is certainly suitable for everyday tasks. Availability, number of servers, compatibility and speed are convincing and sufficient for daily use. However, the non-existent no-log policy leaves a slightly negative aspect for the otherwise excellent provider.
Prices: The billing periods 1 month, 12 months and 3 years are available with the following prices:
1 month for € 10,99
12 months for € 5,99 / month with annual billing
36 months for € 2,99 / month when billed every 3 years.
PrivateVPN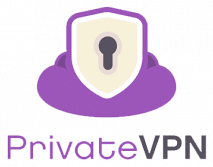 The Swedish VPN service PrivateVPN promises unlock everything and protect everything. Customers are offered over 100 servers in 60 locations in America, Asia, Europe and the Middle East. The speed of the connection is mostly fast, but can fluctuate even if there are no crashes.
The supported protocols are diverse: OpenVPN, L2TP and IPSec. One account can be used on 6 devices at the same time; Windows, macOS, iOS and Android are supported. It will specially configured servers for streaming and P2P sharing, an automatic kill switch is activated if the connection is lost; no logs are created.
The customer support is in English by form, unfortunately not available by email. There is no multihop.
Conclusion: PrivateVPN is a very good, alternative VPN provider that offers decent connection speed, no-log policy and a good price-performance ratio.
Prices: The billing periods 1 month, 3 months and 1 year are available with the following prices:
1 month for $ 7,67 / month
3 months for $ 4,88 / month
1 year for $ 3,82 / month
ExpressVPN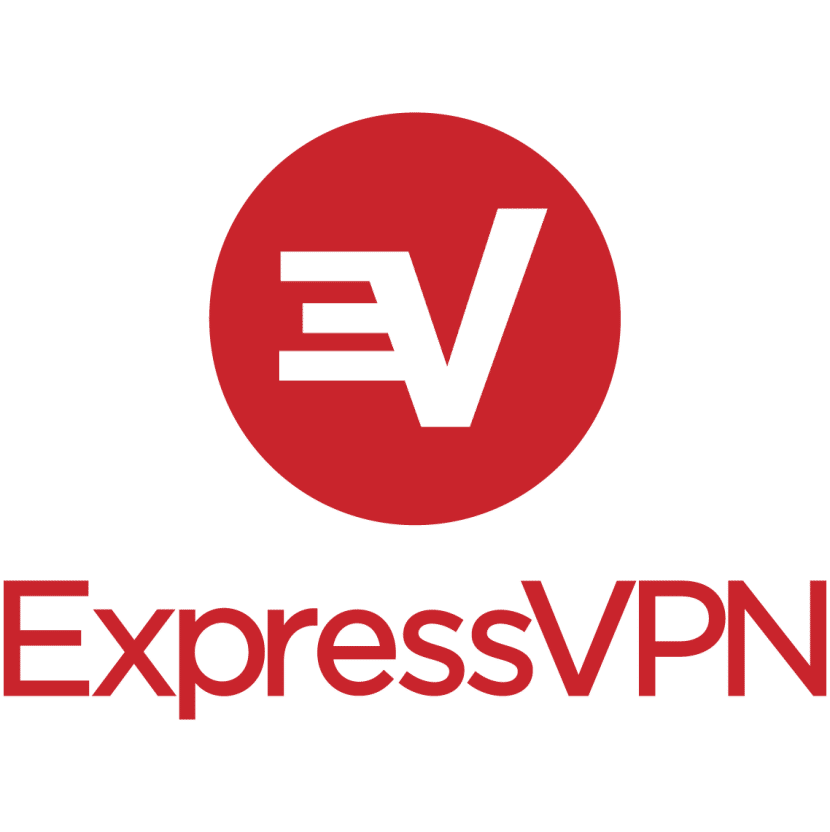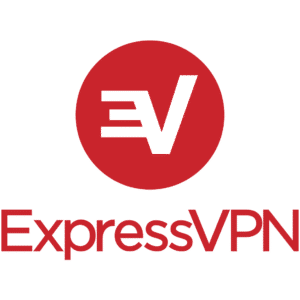 ExpressVPN is also a particularly good VPN provider. Users can choose from over 3000 VPN servers in 160 locations in 94 countries choose anywhere in the world. AES-2 encryption is guaranteed thanks to the IKeV256 / IPSec, PPTP and OpenVPN protocols. Both Windows, MacOS, Android, iOS and Linux are supported.
An account with ExpressVPN can for 5 devices A strict no-log policy ensures absolute anonymity. If you want to stream with VPN or operate P2P sharing, you can do so with ExpressVPN. There is also an automatic kill switch and multi-hop function.
As one of the world's most successful VPN providers, ExpressVPN can also convince with a very good speed, which, however, does not quite come close to the test winner.
Download speed: 35 Mbp / s
Upload speed: 7.6 Mbp / s
ping: 31
Customer support is provided 24/7, via live chat or email, however unfortunately only in English.
Conclusion: ExpressVPN lives up to its name, a rapid connection with more than 3000 servers and all common protocols. A German customer support would be desirable, the higher prices seem to be justified with the lightning-fast servers. Here it goes to the detailed test report.
Prices: ExpressVPN offers 3 pricing plans - prepayment for 1 month, 6 months or 1 year.
1 month for € 12,95 / month
6 months for € 9,99 / month
1 year for € 8,32 / month
Surfshark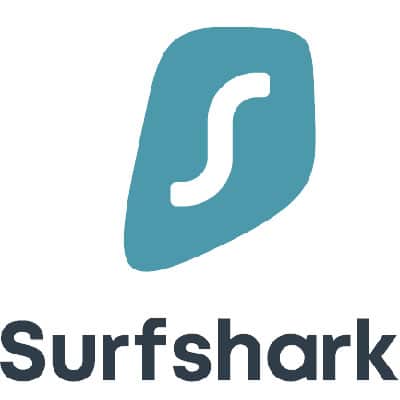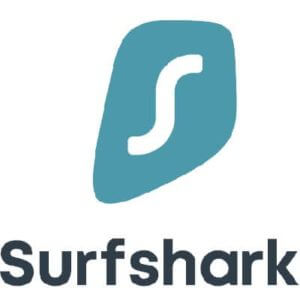 Surfshark has risen to become one of the well-known VPN providers in recent years. There are over 1000 VPN servers in more than 60 countries that Speed ​​is acceptable. The standard OpenVPN and IKeV2 protocols are used and all common operating systems such as Windows, macOS, iOS and Android are supported.
An account allows use on unlimited number of devices. The variety of functions leaves nothing to be desired. An automatic kill switch monitors the stability of the connection, and Multihop allows several VPN servers to be connected in series. Both streaming providers and P2P sharing are allowed, the strict no-log policy is adhered to.
The VPN provider also scores well in the VPN speed test:
Download speed: 30 Mbp / s
Upload speed: 7.2 Mbp / s
ping: 36
You can contact customer support via the ticketing system or live chat, unfortunately only in English.
Conclusion: Surfshark offers a reliable, passable VPN service with high stability and great features. We think it's particularly great that the VPN program also acts as an ad blocker. We would like faster support and more server selection.
Prices: Payment can be made in advance for 1 month, 1 year or 2 years.
1 month for € 9,89 / month
1 year for €, 99 / month
2 years for € 1,88 / month
Zenmate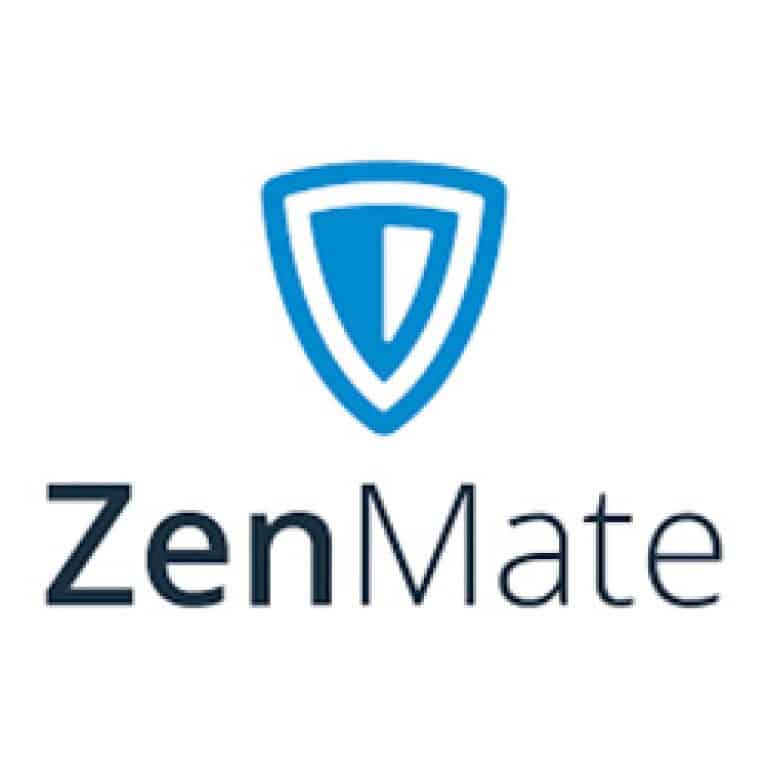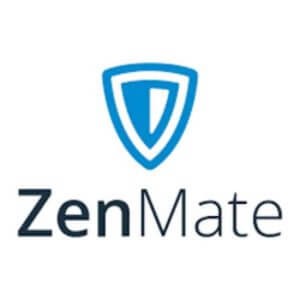 The German VPN provider Zenmate has gained a large fan base. No wonder, the VPN service has 1000 servers in more than 74 countries, which constant high speed and provide a reliable connection. Secure AES256 encryption is guaranteed by the OpenVPN, L2TP and IKeV2 protocols. The VPN software can be installed on Windows and macOS as well as iOS and Android devices.
1 Zenmate account can be used for 5 devices. Both streaming services and P2P sharing such as torrent or tor clients are permitted. A strict no-log policy is guaranteed. Unfortunately there is no multihop function.
Anyone who needs help can find numerous help articles or the German-speaking customer service consult via ticketing system.
Conclusion: We like that Zenmate has a good selection of fast servers and that it offers all the expected functions. Only customer service could be easier to reach, multihop functionality would be desirable.
Prices: There are subscriptions with a billing period of 1 month, 6 months, 1 year.
1 month for € 10,99
6 months for € 5,39 / month
1 year for € 3,33 / month
Summary
If you want to surf the Internet anonymously and safely, that's for you a VPN service is an absolute must-have. Whether absolute anonymity, bypassing filters and blockages or shopping for less, the advantages are diverse.
The functions of most providers are very similar, but the essential differences can be found in the speed, number and variety of locations of the VPN servers. Prices can fluctuate, so get one exact comparison pays.
We can do the providers NordVPN, PrivateVPN and CyberGhost particularly recommend. VPN software should be used consistently on all devices.
NordVPN
PrivateVPN
CyberGhost
Rating

4,9/5

4,8/5

4,6/5

Number of servers
5.800
about 100
5.700
Countries locations
59
60
90
Number of devices
6
6
7
No log policy
Ja
Ja
Ja
Kill switch function
Ja
Ja
Ja
Prices
1 month for € 10,63
1 year for € 6,22 / month
2 years for € 4,44 / month
3 years for € 3,10 / month
1 month for $ 7,67 / month
3 months for $ 4,88 / month
1 year for $ 3,82 / month
1 month for € 11,99
1 year for € 5,29 / month
2 years for € 3,29 / month
3 years for € 2,45 / month