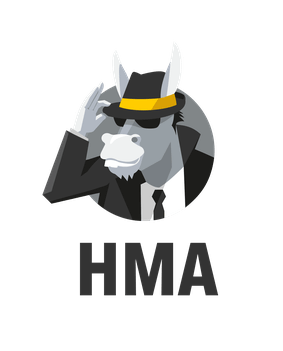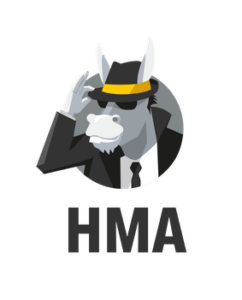 Anyone who is on the Internet automatically leaves their mark. In this way, unauthorized persons can easily find out your location and possibly other sensitive data via your IP address. Everything that is done on the Internet these days is recorded and sometimes even sold on. To prevent this and restore your privacy, you should definitely use a VPN. Safety, Privacy and and universal oppression. - The VPN service promises all of this Hide my Ass his customers. Their promise is a faster and more private internet, where online activities of customers are not recorded.
True to the motto "HMA is the best VPN without logging in the world" Hide my Ass is among the big players in the VPN market. But does Hide my Ass keep what it promises? Who visites is behind the VPN provider? What about the Safety out? We took a close look at the VPN service.
Content
What is VPN?
VPN stands for "Virtual Private Network", ie a virtual, private network. With such a network you can surf the Internet anonymously and securely from anywhere without leaving your traces. VPNs protect you by creating an encrypted tunnel that connects your computer to the Internet, WiFi hotspots, and other networks. Here you can learn everything about VPNs and their functions.
How does a VPN connection work?
A VPN encoded your internet connection from your device and veiled when connecting too your IP address. Since you can usually be easily identified by your IP address, this cannot happen to you with an IP address from the VPN provider.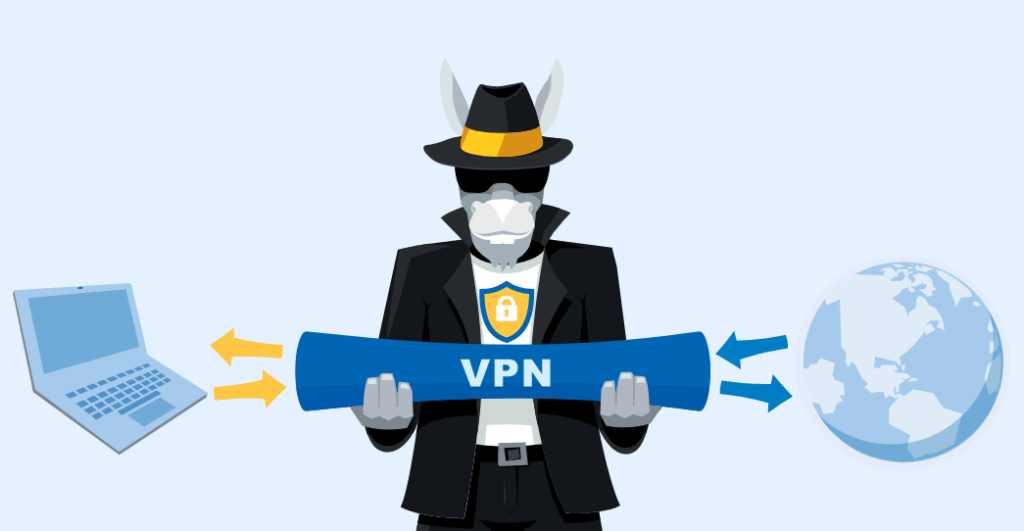 All your traffic will through a tunnel via an encrypted connection to the VPN server. This then forwards your data to the Internet. You now have a new IP address that cannot be returned to you. So you can surf the Internet privately, safely and without any restrictions.
Why do I need a VPN?
With the rapid development of the Internet and the limitations by Governments or Authorities Nowadays it is easier than ever for your whole life to be exposed on the internet. You become a transparent people. Your ISP (Internet Service Provider) saves pretty much everything what you do online, from online banking, browsing history to your purchases and even private emails and messages. This data can even be resold to advertisers in some countries such as the USA. This is also the reason why, for example, advertisements for a certain product are displayed on websites if you have searched for it via Google, for example.

But it's not just your ISP that is the problem. Because your data is disclosed, you can also Unauthorized persons to get to them. So it is sometimes child's play for hackers to have accounts with weak passwords or unencrypted home networks to crack.
Benefits of a VPN
Anonymity on the Internet and protection of your privacy
As soon as you connect to the Internet without a VPN, you reveal your data to third parties. With the help of your IP address you can be clearly identified for other services, websites or even hackers. In addition, your internet provider can always track which websites you have visited. Other websites can also use cookies to read your Internet activities and use them or sell them to third parties (for example to annoy you with annoying advertising). Thanks to a VPN connection, you remain anonymous and safe. Above all, you should make sure that your VPN provider has a No log policy leads. In other words, the VPN provider shouldn't record your data either.
Bypassing country blocks ("geoblocking")
Some websites are only accessible through IP addresses from the respective country. These are mostly streaming services, YouTube videos, or content from international news agencies. By choosing a specific location, you can access websites that may be blocked in your country. It is important to choose a provider who also offers servers in the desired target country. Thanks to a VPN connection, you also have the option of using streaming providers that are only available in other countries. For example, you can use a VPN for Netflix here ...
But even if you are abroad and would like to access German TV programs or Netflix Germany, choosing a VPN is essential. Often you can only access their channels on the television when you are on vacation, so to be able to watch local channels you need a VPN that gives you a German IP address.
Protect your sensitive data
A VPN guarantees you the protection of your passwords, login details and banking information. These remain encrypted and secret after a VPN connection is established. If you don't use an encrypted connection and do purchases, log into social networks or fill out forms, all this information can be intercepted by hackers. Your ISP also stores all this data and in some countries can also sell it to advertisers. If you log into public WiFi networks, you should definitely use a VPN - these networks are often insecure and only want to transfer your data to the To get hands.
Hide my ass: a quick look at the company
Hide my Ass was founded by 16 year old Jack Cator in the UK in 2005 with the aim of bypassing his school's firewall. Since then, the company has continued to expand until it became part of the Avast family became - and thus also one of the largest and most popular security companies in the world.
Hide My Ass user data and data packages
As with any VPN provider, it is important to know whether they are storing your data or not. At Hide my Ass this is a little complicated. The headquarters of Hide my Ass is Great Britain, which founding member of the 5/9/14 Alliance ist. This is an alliance that was established by secret services to exchange data with each other.
Note
: The 5/9/14 alliance is an association of secret services from several countries and says the collection and exchange of data among each other. This agreement was established back in the 1940's and over time more countries have joined this agreement. This agreement was originally made between the United States and Great Britain, but later Canada, Australia and New Zealand joined. This is how the
5 Eyes
(5 eyes). Later on as a cooperation partner
Germany
,
France, Israel, Sweden, Italy, Japan, Norway, South Korea
and the
Turkey
connected.
So today we speak of Nine Eyes or Fourteen eyes, since 14 countries are now involved in the data exchange. The real main goal was the cooperation and military reconnaissance of the East during the Cold War. Today the agreement plays a role in the fight against terrorism.
However, the data of the citizens of the individual countries are queried and, if necessary, exchanged with one another. One can already speak of one worldwide surveillance talk, some now refer to this agreement as Espionage network. So if you are currently living in these countries, it is worthwhile to have a VPN installed so that the government does not have access to sensitive data.
Hide my Ass promises not to record any data of its customers. So, according to the company, there is no logging of your data that could be traced back to you. However, it must be said that Hide my Ass no no-log VPN is. Because even if basic data is not saved, Hide my Ass still records some of your data and stores it for 30 days.
The following data will be not recorded:
Your original IP address
Websites that you click on during your VPN connection
Data sent through Hide my Ass's network
.
Some data will be too Diagnostic purposes stored by HMA. This data is stored by HMA for 30 days.
The ID of your VPN license
The period of time when you connected to Hide my Ass and when you disconnected
The volume of data you used
The subnet of your IP address (only the last 4 digits are unrecognizable)
The IP address of every HMA server you connect to
In addition, there are other service data, up to Saved for 2 years if you use a free server from Hide my Ass (e.g. in the test version). While your data is primarily used for diagnostic purposes, this is a big one Minus point.
Encryption
Hide my ass uses a very strong and high quality AES 256-bit encryption with RSA keys for handshakes and authentication via SHA256. This is a military-based encryption and therefore one of the strongest there is. You can choose between different protocols: OpenVPN with UDP and TCP, L2TP / IPSec, Und PPTP
In addition, HMA fully encrypted serverthat are unbreakable, automatic connection rules, and Protection against DDoS attacks.
Experience on safety at Hide my Ass
You can't say anything negative about strong encryption. OpenVPN is set automatically in Windows, while IPsec is used in iOS. There is also a intelligent kill switch, which disconnects your entire internet connection, should your connection to a VPN server be interrupted. In particular, this protects you from data leaks. In the user interface you can set whether this should happen for your entire system or just for individual programs.
Hide my Ass also offers split tunneling (so you can decide for yourself which programs should connect via the VPN server and which should connect via your normal Internet connection), a IP random selection (a new IP address will be selected for you every 10 minutes to an hour) and protection against IPv4, IPv6, Und DNS leaks.
We always recommend in any case openvpn with Hide my Ass or IPSec to use as a connection with PPTP not secure is. This is an outdated protocol that should really only be used in an emergency.
Hide my ass: compatibility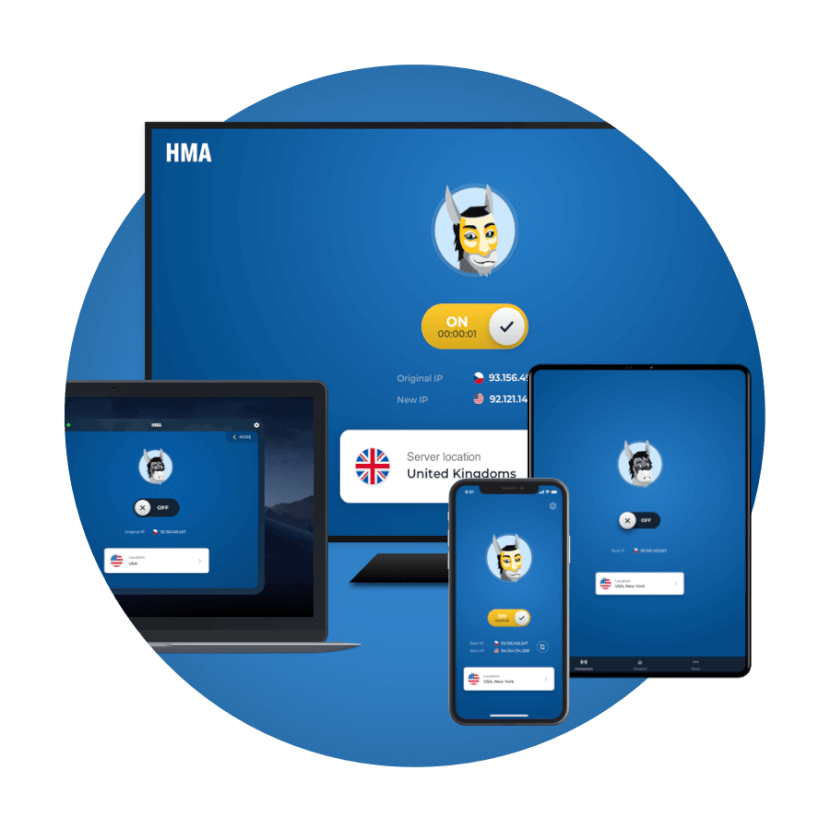 Hide my ass is for following Operating Systems suitable:
Mac: Current version of macOS 10.5+
Linux: Ubuntu, Debian, Fedora, CentOS
Android: Varies depending on the device
Hide my Ass also supports the configuration of its VPN client on a router. You can find out how to set this up directly on the manufacturer's website. We also have here A detailed report on how to configure a router for a VPN and the advantages and disadvantages of this.
Hide my Ass is also available as Browser extension.
Speed ​​and server selection
Hide my Ass has expanded its server locations a lot over the past few years. The company now has over 1000 Server in about 290 locations in around 190 countries. So you can always connect to the best server and also fool around a little until you have chosen the best speed and performance for yourself. As with every VPN provider, there are now and then servers that are either overloaded or too far away, and therefore offer lower speeds. But that can be regulated very easily by connecting to the next best server and testing the internet speed again there.
During our test we have in Europe an average Download speed of about 37 MBit / s and an average Upload speed of about 3,4 Mbit / s had. These are very good speeds, even if the upload could be a bit better.
In the USA we have average Download speeds of about 24 Mbit / s and upload speeds of around 2,9 Mbit / s reached. These are very good speeds for an overseas connection!
We also had during our testing phase no disconnections.
Setup instructions - HideMyAss VPN is so easy to set up
Step 1 - Open an account
You can either do the same with your Email address register or simply download the program for the free version. You can hide my ass Free for 7 days test.
Step 2 - Download the software
Download the software for your device and log in with your data. Depending on the device, you can find the software either on the manufacturer's website or in the Google Play Store or AppStore.
Step 3 - Connect
After successful installation you can now decide on a server location and connect to it. The connection remains until you disconnect it again.
Hide my ass: streaming and file sharing
Hide my Ass is especially good for stream and Torre Ting. We were able to connect to Netflix USA, UK and France without any problems in our test. The BBC iPlayer also worked flawlessly.
Note: Unfortunately we were unable to work with Hulu or Amazon Prime connect to. After several attempts, we always got the message that our IP address was blocked. This means that some IP addresses are already on the blacklist at Hulu and Amazon Prime and are therefore blocked from the start. The providers know that these IP addresses are used by VPNs.
.
In addition to supporting Netflix, Hide my Ass also offers good support for Torrents P2P data traffic is permitted on designated high-speed servers. In the user interface you can search for and select P2P servers. But as mentioned earlier, HMA partially stores connection logs. So if you do torrents completely anonymous want to download, this is not ideal.
Hide my ass: prices
Hide my Ass currently offers the following packages:


So you can choose between one 1 month subscription, One 1 year subscription and a 3 year subscription decide.
Is there a free version?
Hide my ass offers none free variant. There is one for that 7-day free trialthat you can do without entering a credit card, etc. can use it to its full extent. So you can test the program first before you decide on one of the packages.
There are vVarious reasons why HMA does not offer its service for free. They would be:
Insufficient technology
Most VPNs that offer their service for free only offer the insecure PPTP protocol. This is an obsolete method that has many security problems.
Limited bandwidth and speeds
Free services are often overloaded by many users and thus also limit bandwidth and speed. There are also often download limits.
Less locations
As already mentioned, HMA offers a network with over 190 server locations in over 100 countries. Many free providers cannot offer this.
Devices, support and advertising
Many free services can only be used on one device and usually only to a limited extent. In addition, there is hardly any customer support from these providers and you get annoyed with annoying advertising in the program itself.
Customer Support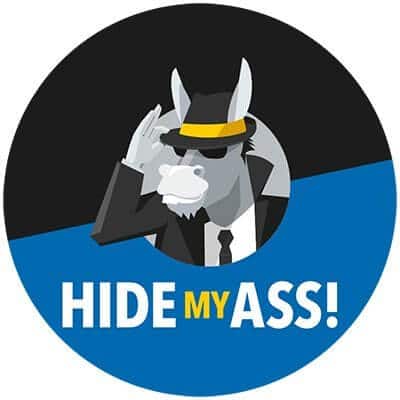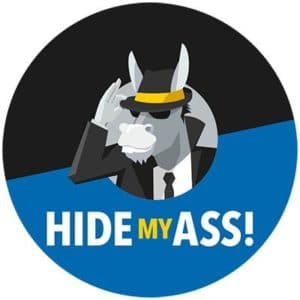 Hide my Ass offers its customers various options to contact their customer service. A big advantage of HMA is that Live chat which is available around the clock. So if you have a concern that needs to be resolved quickly, you can contact the chat. As with any chat, it can happen that you have to wait a few minutes for an employee.
Another option is of course to search the manufacturer's support website. In this regard, HMA offers several pages that may already answer your request. You can read on the manufacturer's website how to set up Hide my Ass on certain devices and which problems are the most common.
Another option is to get one Ticket to be submitted on the website, which is usually answered by HMA within 48 hours. You should only do this if there is a really serious problem and an employee, e.g. from the live chat, cannot really help you.
In our test, we were able to reach an employee via live chat within 4 minutes, who was able to answer our questions quickly and easily. So the customer support from Hide my Ass is really excellent.
Conclusion and evaluation
The price-performance ratio at HMA is definitely right. In addition, you get a very large selection of servers and many functions that make the VPN service very secure. At least your ISP and other unauthorized parties will definitely not have access to your data as soon as you connect to a VPN server. The only downside here is that hide my ass parts of your data stores. Especially when it comes to anonymity, this should definitely not be the case. There is definitely some catching up to do here. Otherwise, Hide my Ass also scores in terms of speed - whether in Europe or overseas. The customer support is also very good. Even if HMA for Streaming and Torre Ting is well suited, unfortunately we could not title from Hulu or Amazon Prime look at.
Good VPN provider with many functions
All in all, we are convinced of Hide my Ass, only the privacy policy should be revised in any case. In order to keep up with the competition these days, you have to be a no-log VPN, i.e. a VPN that does not record any data from its customers. Otherwise Hide my Ass convinced us with the server selection, speed and functionality.
Price-performance ratio
8.5
Pro
Large selection of servers and locations
Good speeds
Very good support
Good value for money
7-day free trial
Contra
Stores customer data
Does not work with Hulu or Amazon Video
No guarantee of anonymity for torrents
7.7
Good VPN provider with slight weaknesses