Most of you have probably already heard of the VPN giants NordVPN or ExpressVPN, who draw attention to themselves with large advertising campaigns and offer a good service that also comes at a price. CyberGhost VPN on the other hand is one of the lesser-known providers who have set up an equally strong server network and offer this at a price that is far cheaper than that of the competition.
The question remains whether CyberGhost VPN is as trustworthy and secure as the market leaders. We are addressing these and other questions today Review in the menu.
Content
Best VPN provider

Extensive server selection: 6.300 VPN servers worldwide
Support of the most common operating systems: Windows, MacOS, iOS, Android, Linux and even smart TVs & game consoles
High security & anonymity: No log policy, kill switch, and much more.
Excellent speed: Upload and download speeds are even improved in some cases
CyberGhost VPN - Who is behind the VPN service?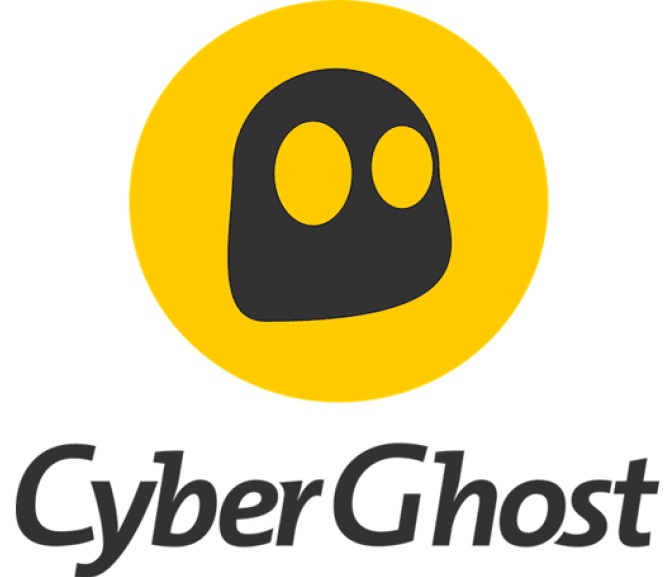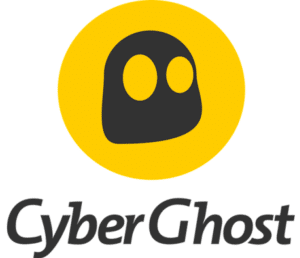 CyberGhost VPN is a company that has been in the industry for many years. CyberGhost is an online security company based in Bucharest, Romania. The company's main business revolves around Internet security and privacy. In addition, the company publishes free browser extensions that work on the basis of blockchain technology. The company was bought by Kape Technologies, a technology company based in Israel.
Although the company is one of the lesser-known providers, it can still boast an impressive global server network that does not have to hide from the competition. With over 6100 servers in more than 89 countries CyberGhost VPN is one of the bigger providers when it comes to things VPN provider.
What is a VPN?
For all those who are not familiar with the technical features of a VPN connection: Users of a VPN connection (Virtual Private Network) do not connect to their own Internet service provider, but to the VPN provider's servers. This Connection is encrypted and depending on the provider, a maximum of data protection is guaranteed.
To connect, all you need is the software. With the help of the client, you can log into all servers in the provider's network after setup, both at home and abroad. The assigned IP address is that of the VPN server and does not come from your own Internet service provider. This means that foreign streaming services such as Netflix USA can also be accessed from Germany, which is not possible with a normal connection without VPN.
CyberGhost VPN - Access to streaming services
One of CyberGhost VPN's big selling points is that Variety of streaming services, for which the provider has built its own specialized servers. This is not an empty promise - a button has been set up on the user interface that directs users to specialized servers for streaming services around the world with just a few clicks.
Thanks to the large server network, the ideal streaming server can be found quickly. According to the provider, most streaming services can be received all over the world, including:
Netflix, Hulu, BBC iPlayer, YouTube, Crunchyroll, ZDF, HBO Now, Yle, TF1, YouTube Red, ORF, Europe1, Telegram, Spotify, Zattoo, MTV, Globo, RTL, Digi Online, Amazon Prime, ARD, Eurosport, Comedy Central, Fox Sport, Mediaset, Globo SportTV, ESPN and many more.

Of course, the providers of the major streaming services try to block VPN access in order to be able to maintain a country-specific offer. Therefore, with VPN providers with a smaller server network, it can happen that they are actually blocked by the streaming platforms. Due to the large number of servers and the focus on optimizing streaming services, CyberGhost VPN is still able to access all services of the streaming or live TV providers. In our tests we hadr no problems, all of our selected streaming services can be reached quickly and easily.
That means, no matter where you are in the world, thanks to CyberGhost VPN Country blocks and access restrictions are effectively circumvented.
By the way: The use of a streaming service via VPN is completely legalso that users do not have to worry that their use could have legal consequences. The only thing that can happen is that the IP address is blocked. In that case, however, you can simply choose a different server in the same country.
Which devices does CyberGhost VPN support?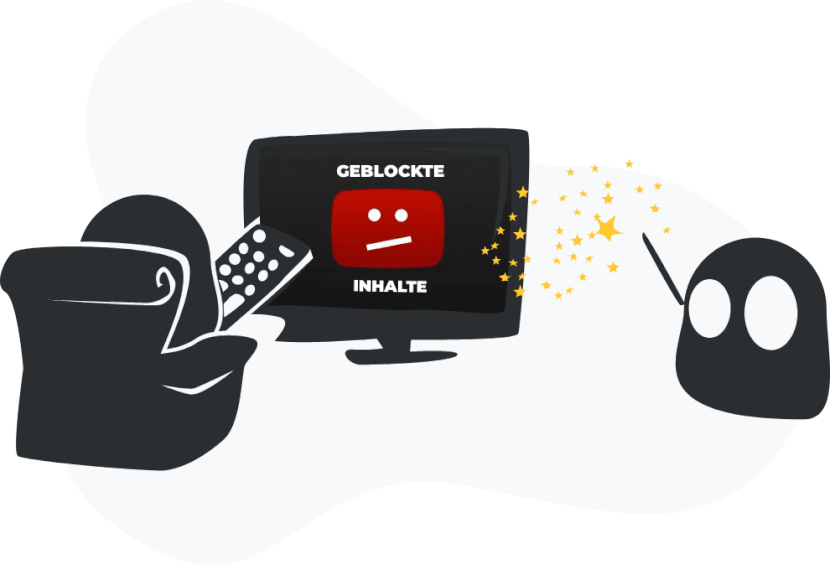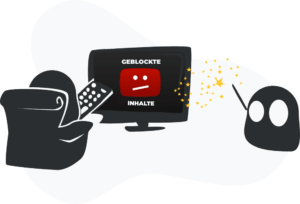 CyberGhost VPN supports a wide variety of devices so almost all devices connected to the internet can be protected by the provider. CyberGhost VPN supports:
Windows,
macOS,
Linux,
iOS,
Android and even
Smart TVs such as Amazon Fire TV and Apple TV
The latest consoles from Microsoft and Sony are also supported.
If this is not enough for you, you can connect his router to the service, so that all connected devices have access to the VPN network. On the provider's website, you can find all the information you need to install and compatible some router models. In addition, less common devices such as the Raspberry Pi, Synology NAS and VU + Solo 2 can be connected to the VPN service.
The best thing about the offer, however, is the fact that it has a single user account connected to seven devices at the same time can be. So you only have to pay once to give the whole family a truly limitless and, above all, secure Internet.
How secure is CyberGhost VPN?
Of course, security and anonymity are the deciding factors when choosing a VPN provider. The company headquarters in Romania offers some advantages here, since the laws of the country regarding data storage are not as strict as they are known from Germany and the company not legally obliged to do so is to publish the records of their customers - even if these are government institutions.
Another advantage of the Romanian location is the fact that Romania not a member of the Fourteen Eyes Alliance at a hunt.
This alliance is the union of the following countries: USA, Great Britain, Canada, Australia, New Zealand, Germany, France, Israel, Sweden, Italy, Japan, Norway, South Korea and Turkey. The aim of this alliance is important Exchange information with each otherwhich more than endangers privacy and anonymity on the internet.
It is therefore of enormous importance that the VPN provider also strict no-logs guidelines which includes the deletion of personal data so that no conclusions can be drawn about behavior on the Internet. CyberGhost VPN is very transparent here and has very strict no-logs guidelines. If you want more information about data security, you can find out more on the provider's website.
The data encryption at CyberGhost VPN
In addition to the location and transparent, secure data protection guidelines, the last thing that has to be done is of course the right technical infrastructure to ensure safe and anonymous surfing. CyberGhost VPN uses a AES-256 encryption, which is considered to be one of the safest and used by governments and military around the world. A hacker attack is as good as impossible. CyberGhost VPN also offers a number of other functions that ensure security when surfing:
For example, CyberGhost VPN offers one Kill switch mode which means that if the VPN connection is interrupted, the entire Internet connection is disconnected at the same time, which prevents data from reaching the network via the normal Internet connection.
There are also a variety of other options that are undesirable Advertising, malware and phishing protect. For example, users can choose to be automatically redirected to secure HTTPS sites - thus avoiding unintentionally accessing unsafe sites or falling victim to phishing.
You can also Websites blocked who use trackers.

The speed at CyberGhost VPN
In our speed tests, the VPN service from CyberGhost convinced across the board. Regardless of whether you choose the domestic server in Germany or a server abroad, the upload and download speeds as well as ping remain relatively fast, so streaming shouldn't be a problem - no matter where you connect.
But what's even more impressive is the fact that CyberGhost even increase the speed under certain circumstances can. You can choose the fastest server in your immediate vicinity. Depending on the location, this can even result in an increase in speed.
This is very impressive since Usually VPN connections reduce the speedbecause the connection is routed through several servers around the world. Hence, the increase in speed is something that even we really didn't expect before our tests. The high speed abroad, on the other hand, can be explained by the enormously high number of servers, which enable the provider to provide many servers that are underutilized in order to guarantee the fastest possible connection.
CyberGhost VPN - Download and Setup Instructions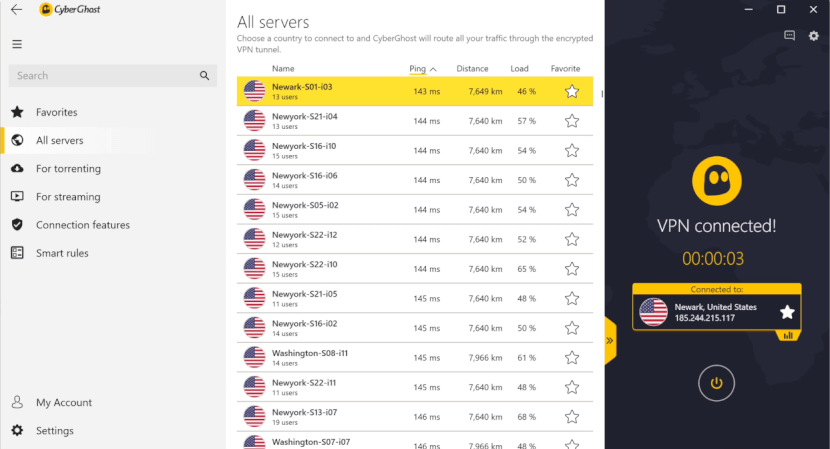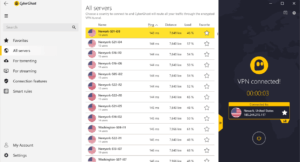 The setup of CyberGhost VPN is very easy and takes less than five minutes.
Step 1: The download can either be downloaded directly from the provider or, for mobile applications, from the web stores.
Step 2: You can start immediately after a successful download. The only thing that has to be done is to select the right server, for example a streaming server in the USA, in order to be able to access the Netflix program there.
Anyone who has never dealt with VPN connections before may have reservations and wonder whether a VPN connection requires a high level of technical knowledge. These fears are completely unfounded as there are really everyone can find their way around within a few minutes.
The CyberGhost VPN user interface provides this very clear menu. You can either access all VPN servers or choose only those servers that specialize in streaming services or torrenting - both are possible without restrictions. The server overview is also very simple and clear. In addition to the distance to the server, its load is also displayed so that you can easily access the servers that guarantee a fast connection.
Does CyberGhost VPN work in China?
Many people who are planning to travel to a country that is known to block some content on the Internet and thus make it inaccessible to locals, set up a VPN connection before leaving in order to bypass these country blocks. The best example of this is China. The so-called Great Firewall of China prohibits access to a large number of pages, as one is used to in Germany. If you are in China, with the exception of Hong Kong or Macau, it is therefore not possible to use Google's services or to access social media such as Facebook or Instagram.
Unfortunately it has to be pointed out that CyberGhost VPN at the time of the review
offers no possibility
to use the service in China yourself. Foreign VPN providers have been known to be blocked and CyberGhost VPN is no exception. If you are looking for a VPN connection for traveling to China, you should look for another provider, e.g.
NordVPN
look around.
The cost of CyberGhost VPN
CyberGhost VPN's offer is very cheap. The provider offers a excellent price-performance ratiowhat seeks its equal and puts the competition in the shade.
While that 1 month offer at 12,99 euros is not cheaper than the competition,
has always been Annual offer from 5,99 euros per month already inexpensive.
However, the best tariffs come after the 1-year term. That's how it is 2 year offer with only 3,69 per month already cheaper than most other providers.
But whoever made the offer for a Duration of 3 years uses, which pays only 2,64 euros per month and also gets 2 months free.
What also distinguishes the offer is that 45 day money back guarantee. This means that users can put the program through its paces during this trial period without having to commit to long-term commitments. However, the first 45 days are not a test version - users have access to all functions and extras, without reducing the speed. There are also additional offers, such as a dedicated IP address, which is not cheap at 5 euros per month and should really only be used by users who absolutely need this service.

Summary
CyberGhost VPN offers one first class service at an unbeatable price!
The Server network is huge and offers a fast connection, no matter where you are.
Streaming Services like Netflix and Co. can easily be received in a large number of countries.
Concerning Safety CyberGhost VPN is in no way inferior to the competition. The high encryption rate of 256 bits and other security features such as the kill switch guarantee a high level of security and anonymity when surfing, which is not available when using the regular Internet service provider in this form.
In addition, the company location and the strict no-logs guidelines the best conditions for user data to be treated with the greatest care and for users not to leave any traces when surfing.
The only downside is the fact that CyberGhost VPN is unfortunately not working in China at this time. It is not foreseeable how quickly this can be fixed by the provider. Therefore, those who want to get a VPN connection because of the country blocks should use other providers.
Cyberghost: First class service - unbeatable price
CyberGhost VPN convinced across the board in our tests! We can therefore warmly recommend CyberGhost VPN to anyone who values ​​safe, anonymous, fast and inexpensive surfing!
Pro
Huge server network
Ideal for streaming
No-log policy
Contra
Doesn't work in China