In the struggle for market domination of the best VPN provider We receive new reports almost every day about ever higher security standards, better offers and often also from smaller providers who step into the ring to stand up to the established companies in terms of price-performance. In today's review, we are dedicated to one of these smaller companies, which draws attention to itself above all with an abundance of free basic offers.


We are talking about eVenture Limited, a medium-sized software company in Malaysia that works with Hide.me VPN not only provides a very good free VPN service, but also offers free proxy servers at the same time. This is particularly advantageous for those who want to surf securely and anonymously, but are not prepared to spend the necessary change.
Hide.me VPN also offers additional services that are subject to a fee. The following review will clarify whether this is even worthwhile in contrast to the free version.
Contents
Best VPN provider

Extensive server selection: 1700 VPN servers in 70 locations
Support of the most common operating systems: Windows, MacOS, iOS, Android, Linux
High security & anonymity: No log policy, kill switch, double VPN and much more.
Large number of devices: Up to 10 devices possible in the household
Hide.me VPN versus Hide.me Proxy
eVenture Limited offers Hide.me VPN and Hide.me Proxy two free services with which users can surf anonymously. Since many are not clear about the difference between a VPN and a proxy connection, we will briefly list the differences.
VPN connections
VPN connections help the Disguise the IP address, because the IP address of the Internet service provider allows conclusions to be drawn about the identity of the user and his activities on the Internet. Instead of the IP address of your own Internet service provider, VPN providers the IP address of the VPN server is used.
For this purpose, the VPN program on the computer or smartphone provides a encrypted connection to the VPN server using a client. As a result, the data traffic is no longer routed via the Internet service provider's server.
Or to put it simply: The VPN program allows users with just a few clicks to log into the provider's own servers all over the world in order to get their IP address. This means that neither your own Internet service provider nor other Internet sites can trace your identity based on the IP address.
In addition to anonymity, a VPN connection also offers more safety, since the data traffic is routed over an encrypted connection, the so-called tunnel, which makes it almost impossible for hackers to gain access to personal data.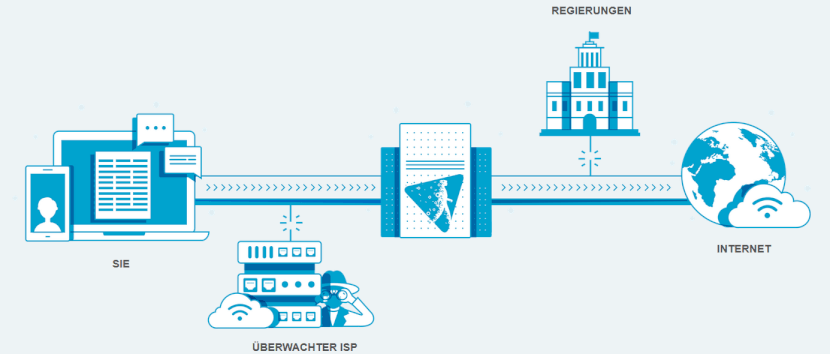 proxy Server
A proxy server on the other hand also disguises the IP address. But this is the only thing that connects a proxy server and a VPN server. First and foremost, a VPN connection is geared towards the entire system - that is, if you connect, for example, with your laptop via a VPN provider, all data traffic, including browser, music, streaming, etc., is routed via the secure VPN connection .
Proxy servers, on the other hand, usually work only at browser level. The biggest difference is noticeable in terms of security: While a VPN connection encrypts the data traffic, this is usually not the case with proxy servers. Proxy servers use different protocols, which often do not offer any form of encryption. The only thing that proxies do is to disguise the IP address - however with very little to no certainty.
For these reasons, we strongly recommend no proxy services whatsoever to use, but instead to use the free or paid VPN connection from Hide.me VPN.
Who is Hide.me VPN for?
Who needs a VPN service anyway? There are roughly three different user groups:
Access to worldwide streaming services and other services
Anyone who connects to Hide.me VPN has access to everyone worldwide streaming services. This means that the worldwide range of Netflix, Hulu and other streaming services can be used, which without a VPN connection would only be reserved for local markets. Of course, this is not limited to streaming services, but applies to all services and offers. For example, foreign gaming servers can be accessed in order to be able to buy a game while in Germany it is still a long time before publication.
Anyone planning to go on vacation abroad should take a look at the extent to which the Internet is censored in the respective country. Many countries have Lock that make it impossible to access some pages on site, as one is used to in this country. With a VPN connection these Country blocks but can be effectively circumvented.
The highest level of security
While the first two points are only of interest to a certain group of people, the subject of data protection and security is important for everyone. Through an encrypted internet connection you can Hacker attacks can be prevented and nobody can trace activities on the Internet.

Hide.me VPN anonymity and privacy
Some attentive readers may wonder whether the VPN provider itself does not have access to the user data as soon as the traffic is routed through its VPN server. This is a justified objection, as theoretically VPN providers can access both user data and draw conclusions about user activity. To guard against these allegations, Hide.me VPN strict no-logs guidelines designed that oblige the company not to store any user data that would allow conclusions to be drawn about identity or Internet activity.
Here is the exotic location Malaysia of great advantage. In contrast to the EU, which obliges local providers to save some user data in order to deliver it to the authorities on request, Malaysia is not bound by such strict requirements. The provider is neither obliged to save user data nor to release it.
In addition, Hide.me VPN is a so-called Offshore VPN.
What is an offshore VPN?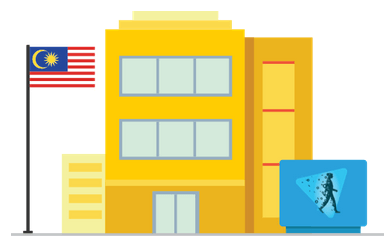 An offshore VPN is always used when the network is out of reach of the
Five Eyes Alliance
lies. The Five Eyes Alliance, often also called FVEY, is a security alliance of the USA, Great Britain, Canada, Australia and New Zealand, which is known for monitoring the Internet traffic of its citizens and even exchanging data with each other. Several countries have joined this alliance, so that today we speak of "Fourteen Eyes" - Germany is one of them.
Therefore, an offshore VPN is the best protection to effectively prevent spying on the Internet.
Hide.me VPN network and security
Hide.me VPN is a relatively small provider - therefore the server network is included 1700 servers in over 70 global locations also rather manageable compared to big competitors like NordVPN or CyberGhost. In return, the server network offers a wide range of security features that are in no way inferior to the major providers:
Kill switch mode IP leaksStealth Guard functionSplit tunneling
So Hide.me VPN offers one Kill switch mode that can completely prevent unwanted data leaks. Should the VPN connection be interrupted for any reason on the desktop or laptop, the entire internet connection is cut off by the kill switch. This prevents any data from reaching the network via the normal connection of the Internet service provider.
For Android and iOS, unwanted IP leaks solved by a continuously active VPN - the VPN connection is continuously re-established so that you can no longer access the network via the regular connection.
If that's not enough for you, you can also go through the Stealth Guard function to secure. With this function, it is forbidden for individual programs to connect to a normal Internet connection. This means that a program needs a VPN connection in order to be able to go online at all. This is an advantage if programs are used that transmit sensitive data or for which you want to exclude possible conclusions about the identity in advance.
Split tunneling is another function that ensures a sensible balance between data security and speed. Here you can determine which apps need VPN encryption and which do not. This means that part of the data traffic continues to be routed via the servers of the regular Internet service provider, while the other part only runs via the encrypted and secure servers of the VPN provider.
Which devices support Hide.me VPN?
Hide.me VPN is available for a wide variety of operating systems and devices.
For the Desktop pc or laptop Windows, macOS and Linux are supported.
The mobile applications are available for iOS and Android.
In addition, the VPN service can also be used for some Smart TVs how to use Amazon Fire.
However, it is best to contact the service directly Router connect to. This ensures that all devices in the household are actually routed via a secure connection. Even devices that would otherwise not be compatible with Hide.me can be protected.
This usually requires a little technical skill to connect a router to a VPN service and not all routers are suitable for this. On the website of Hide.me VPN you can find sufficient evidence about which routers are suitable and how to connect them to the service.
However, if this demands too much work for you, you can simply go to the Vilfo router To fall back on. Although this is not cheap, it can be configured in a short time and without technical knowledge using Hide.me VPN.
Hide.me VPN - download and setup
Regardless of whether it is the free or paid version, the installation and setup of Hide.me VPN is dead easy and does not require any prior technical knowledge.
Step 1: The Download takes place either via the website of the provider or via the webstores for mobile applications.
Step 2: The Installation is no different from other programs.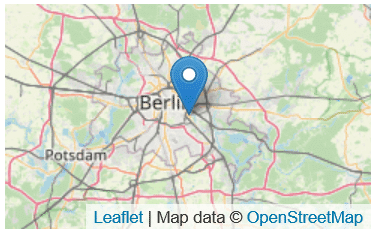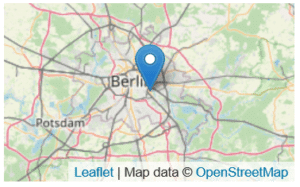 Step 3: After successful installation it is important to find the right VPN Server & Hosting to choose. For example, if you would like to access the Netflix film library in the USA, you can look for a server in the USA.
The user interface is very clearly designed so that you can be assigned an IP address from the USA with just a few clicks.

Hide.me VPN: Free versus paid offer
The offer from Hide.me VPN can be divided into one free and three paid services.
The free offer
"Free" is the free offer from hide.me. Not many providers really offer reliable ones free VPN services on. It offers the same protection and anonymity as the paid services, but has to make some compromises in terms of user-friendliness and functions:
For example, here can only be one monthly data volume of 10GB can be used, whereas the fee-based contracts provide an unlimited data volume.
In addition, can only be on Servers in five locations can be accessed.
The user account can also only with a single device connected.
Find more Additional functionssuch as dynamic port forwarding, a static IP address or P2P support are also not possible here.
If you can live with these restrictions, you are in good hands with the Free version, because the most important points - Speed ​​and security - no compromises are made.
The paid offer
Hide.me VPN's paid offer is divided into different termsthat last for a month, a year, or two years. The benefits remain unchanged:
In contrast to the free offer, you have access to here all 1700 servers in over 70 locations.
It can even have a single user account at the same time up to 10 devices connect - more than enough to cover an entire family household.
Of course, there are also paid variants all additional functions, like static IP or P2P support and port forwarding included.
In terms of price, the two-year subscription stands out particularly positively: While a month still costs a considerable US $ 12,95, with a term of one year it is already US $ 8.32 per month. With two years the amount only amounts to $ 4.99 per month and two additional months are currently being credited free of charge.
If this is too great a risk for you, Hide.me VPN provides one 30 day money back guarantee. During this period, the program can be tested and in the event of dissatisfaction, the amount will be repaid without any problems.

Hide.me VPN - test result
Both the free and paid version of Hide.me VPN offer a extensive service package, which can be recommended without reservation.
The free service is even so convincing that the provider may cut himself into his own flesh, as the free access is more than sufficient for many people. Specifically, this means that if you only surf occasionally and don't want to use streaming platforms, you can easily download the free version first, as many people are well served with a limit of 10 GB per month.
For all those who need more than 10 GB and also want to access worldwide streaming services, that's it two-year subscription warmest recommended. Here it makes sense to make use of the paid service directly, as a 30-day money-back guarantee is granted. With the free version, only limited conclusions can be drawn about the paid version.
In summary, Hide.me VPN is a trustworthy provider is, which with a relatively small network still provides a comprehensive range of services that is in no way inferior to the large providers in terms of security, anonymity, user-friendliness and many other additional functions.
PRO
Up to 10 devices
Almost worldwide availability
Extensive additional functions
Contra
Streaming not available in all countries