Anyone who is on the Internet can identified by its IP address become. Whether authorities, website owners, social media networks or search engines - these organizations can assign your user behavior to you as a person. This need not be!
If you really want to surf anonymously, you have to have your IP address disguise. This can be achieved in a few simple steps. In this post we explain why you should hide your IP address and how you do it.
Content
What is an IP address?
The Internet Protocol Address (or IP address) is one unique address, which is assigned to devices such as computers, tablets or mobile phones located on the Internet. It is used to identify yourself and to communicate with other devices in the IP network. Each device active in an IP network has its own IP address within the network.
Now that we can understand the Internet as an IP network, it can be said that every device that is connected to the Internet has its own unique IP address.
An IP address is similar to a street address or phone number in that it is to uniquely identify a person or a user is used. A lot can be found out about the respective person using an IP address. For example, the websites visited, surfing behavior, browsers and applications used, etc.
What is the format of an IP address?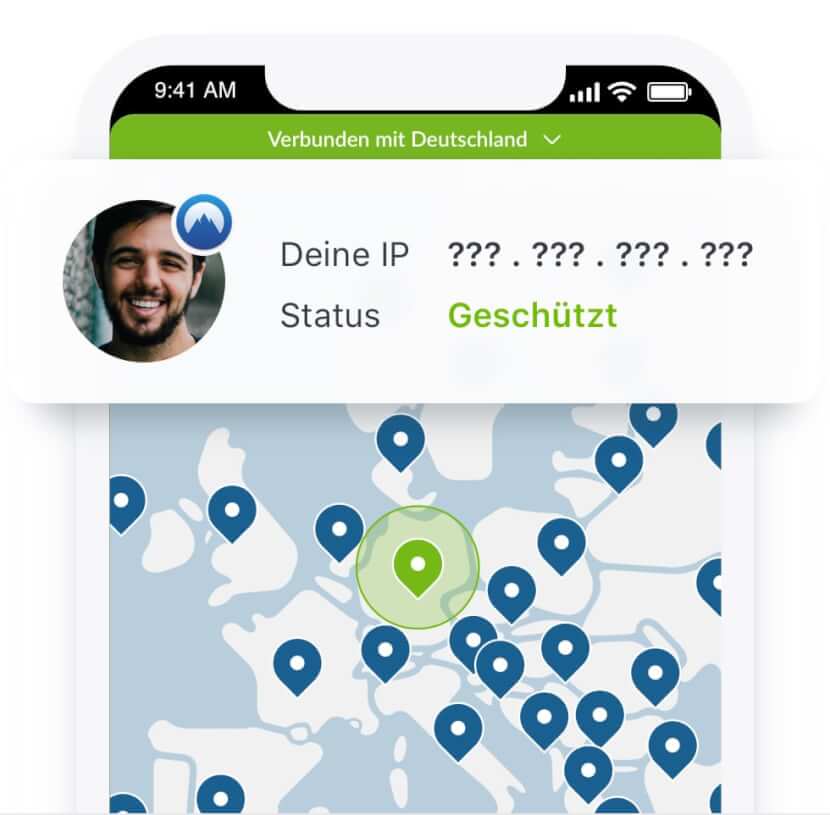 You have probably already been to a website when suddenly you were presented with a number in the following format: ###. ###. ###. ###. Yes, someone showed you your own IP address here ... and possibly warned you that it can be recognized by any website. In fact, this is the format of an IP address 12 numbers separated by 3 dots are.
What exactly is it all about? First of all, it should be noted that it lasts for a long time Standard IPv4 after IP addresses were configured and assigned. A few years ago there was a switch to IPv6, but both addresses will still be in circulation in the coming years. This is the only way to ensure communication between all Internet users and web servers.
The traditional IP address (known as IPv4) uses a 32-bit number to represent an IP address and defines both the network and the host address. A 32-bit number can provide around 4 billion unique numbers, and therefore IPv4 addresses become scarcer the more devices are connected to the IP network.
Therefore, with IPv6 a new version of the IP protocol which can offer a practically unlimited number of unique addresses. An IP address is written in "dotted decimal" notation, ie 4 groups of numbers separated by a point, each group representing an 8-bit number in the range (0-255).
An IPv4 address is divided into two parts:
Network and
Host address.
The network address determines how many of the 32 bits for the network address and the remaining bits for the Host address be used. The host address can be further subdivided into subnetwork and host number.

Why should the IP address be obscured?
Avoid geo-blocking such as Netflix: Many online content providers continue to use geoblocking to prevent users from certain countries from accessing material. However, by masking your IP address, you can change where you appear to be and easily bypass these restrictions. This strategy works for all streaming providers, regardless of whether they are Netflix, Disney or Apple TV.
Overturn state censorship: Some countries like China, the United Arab Emirates (Dubai, Abu Dhabi) and partly Turkey block access to certain websites and online services across the country. These blocks work via IP addresses. If you mask your IP address, you can also use the in these countries while on vacation or on a business trip Avoid blockages.
Avoid government surveillance: Unfortunately, domestic governments are also actively interested in monitoring the online activities of their citizens. In principle, this is easily possible with unchanged IP addresses. By hiding your IP address, lawmakers and public services can no longer trace your online activities.
Don't reveal too much to your ISP! Your Internet Service Provider (ISP) can also monitor what you, as a customer, do or don't do on the Internet. Even though ISPs claim to protect the privacy of their users, it is better if you don't have to rely on such claims. Hiding your IP address prevents tracking and collection of usage data on the Internet.
Google already knows enough! Have you ever wondered what Google already knows about you? Finally, every search query is linked to your IP address. If you look at the sum of your search queries, you can already find out a lot about you as a person. Hide your IP address to prevent that from happening in the future (you shouldn't be signed into a Google account either).
How can you hide the IP address?
Basically, there are 3 easy and powerful ways to hide your IP address: VPN, proxy server, and Tor browser.
VPN serviceProxy ServerTor Browser
VPN service
A VPN, short for Virtual Private Network, is an approach in which you create your own network through a VPN server by hiding your IP address and securing your data. A VPN service offers you software where you can log in with a user account and then with one of numerous VPNs -Servers can connect. You then have access to the Internet via this. It is not your IP address but the IP address of the VPN server that is recognized.
The other big benefit of using a VPN is that all of your data is encrypted. This means that no web service or hackers can trace your internet activity. We keep a VPN service for that simplest and safest method, to hide your IP address and surf the internet 100% safely.
Proxy Server
You can also hide your IP address with a proxy server. Your internet activity is redirected with a proxy server. Yours However, data is not protected.
Tor Browser
Another option is to use the Tor browser. This uses a routing system to encrypt data traffic on the Internet. With the Tor browser, your Data sent through so-called nodes. The encryption is decoupled at each node. Therefore, no node knows the entire path that the information has traveled. While this hides your IP address, your browsing data is not completely protected.
Hide IP address with VPN - Here's how
In principle, the procedure is for everyone VPN provider the same. You can hide your IP address in 4 easy steps and surf the Internet 100% anonymously without restriction.
Subscribe to a VPN service your choice. We will briefly introduce you to the 5 best providers below.
Install the VPN software on your device. Of course, this also works on Mac, iPhones and Android smartphones.
Log in with your user data in the VPN software.
Choose a VPN server from the server list and connect.
If you are connected, your IP address is hidden. Congratulations!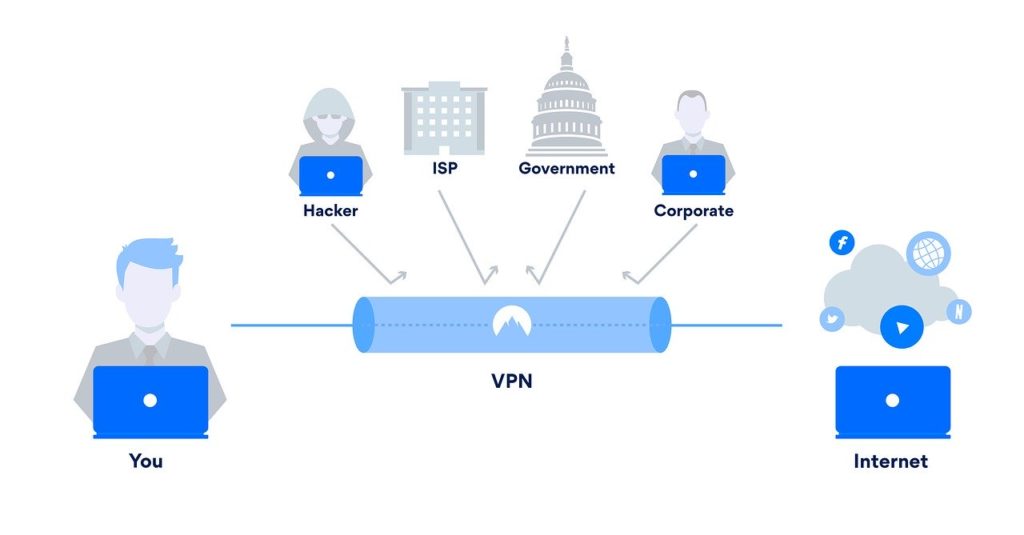 How can I check my IP address?
It doesn't matter whether you find out your own IP address or after setting Check measures want to see whether your IP address is really no longer recognized: You need a suitable service that does just that for you. Fortunately, there are several websites on the Internet that can show your current IP address. The website is a useful service Whatismyip.
The free and public service shows you all information which can be read from your IP address.
It also has a Proxy check tool. It shows all IP-related details like ISP, browser, operating system and geolocations like state, city and country.
You can also use Whatismyip to determine whether you have a IPv4 or IPv6 address have.
The best VPN providers at a glance
NordVPN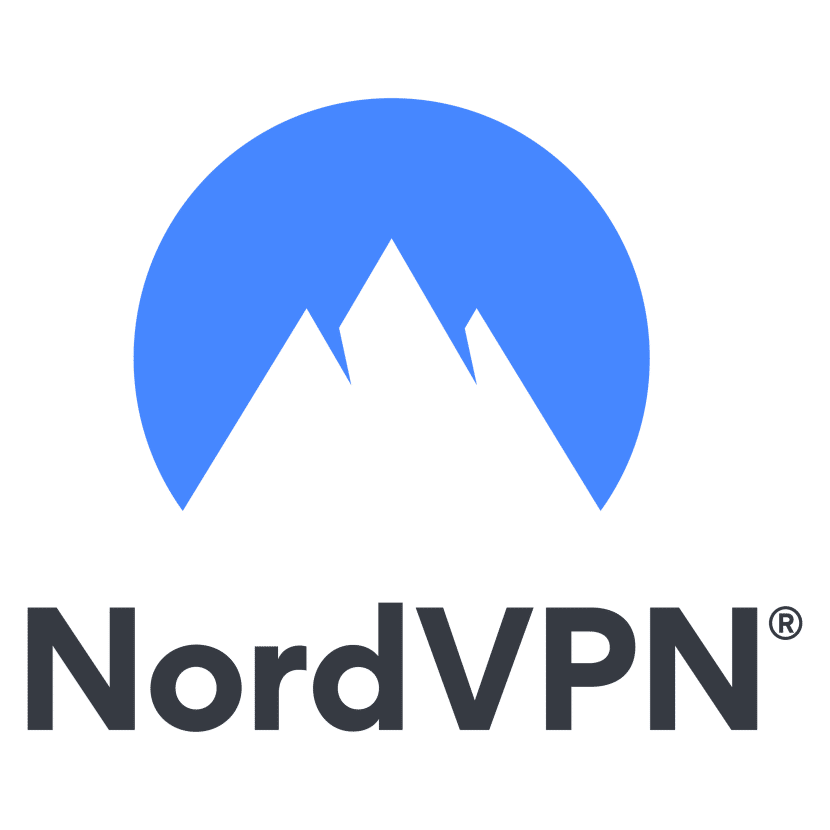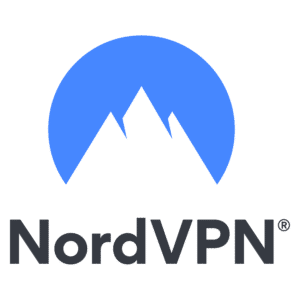 Likewise NordVPN is a great VPN service that guarantees its users complete data protection and privacy. Strong AES-256 encryption, Open VPN protocol, strict no-log policy and a kill switch are of course included.
With the MultiHop function you can connect two VPN servers in series. Both peer-to-peer services such as torrenting and Tor are supported. You can come from over 6000 servers in more than 60 countries choose.
You can connect to up to 6 devices at the same time, the VPN service can use Windows, macOS, Linux, iOS and Android be used. You can also choose from individual modes, such as the preconfigured Ultra-Fast for games and streaming and Ultra-Secure mode for maximum data protection.
Streaming provider are supported, Geo-blocking from Netflix and Co can handle NordVPN with ease.
Prices:
| | | | |
| --- | --- | --- | --- |
| Subscription period | 1 Monat | 12 months | 24 months |
| Price | €10,63 | €74,65 | €106,58 |
| Price / month | €10,63 | €6,22 | €4,44 |
ExpressVPN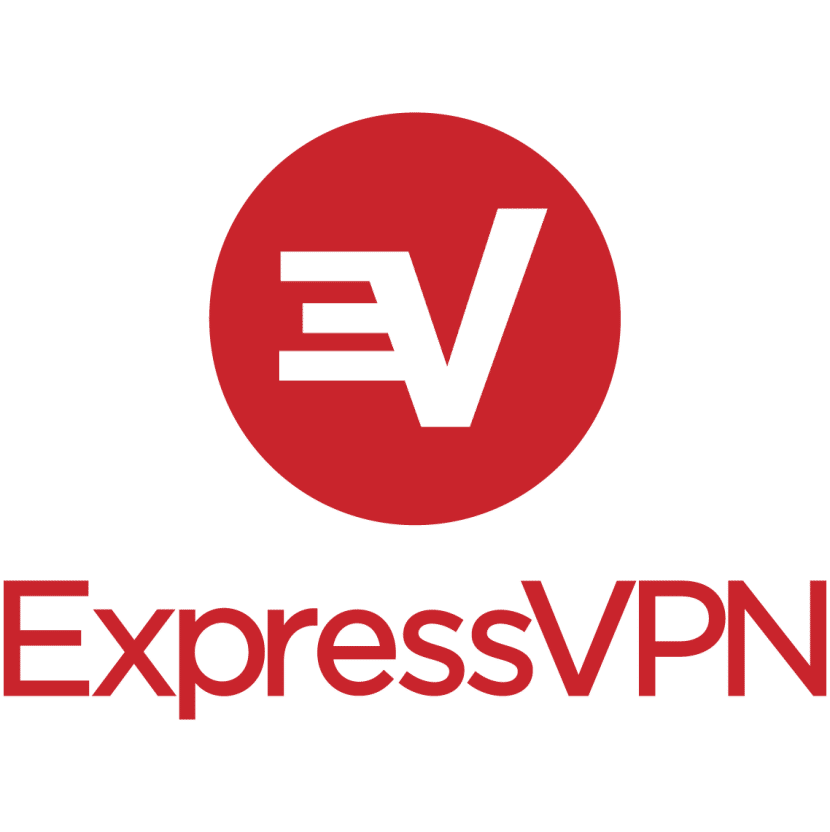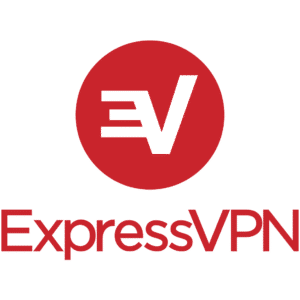 If you're a big fan of Netflix or P2P torrenting you should be ExpressVPN look at. ExpressVPN is by far the fastest service with an impressive server density of over 9000 servers in 94 countries.
They offer software for all platforms, and all of their applications use OpenVPN with AES-256 encryption, a kill switch, DNS leak protection, auto-connect, port forwarding, and shared IPs. Unlimited P2P torrenting and online games.
ExpressVPN is intuitive and flexible, so that you can easily switch any function. Neither DNS queries nor any traffic data or browser history are saved.
Unfortunately you can only on 3 devices at the same time . connect
Prices:
| | | | |
| --- | --- | --- | --- |
| Subscription period | 1 Monat | 6 months | 12 months |
| Price | $ 12,95 | $ 59,95 | $ 99,95 |
| Price / month | $ 12,95 | $ 9,99 | $ 8,32 |
PureVPN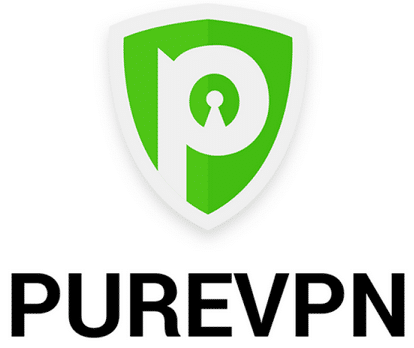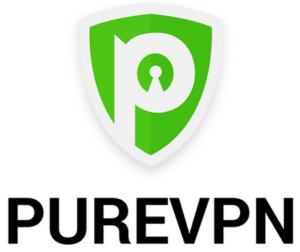 A real all-round service is PureVPN, which is more than 50+ operating systems supports, including routers, smart TVs, ROKU, Boxee and more. You can connect up to five devices at the same time, making it ideal for larger households.
PureVPN has one of the largest networks with more than 750 self-managed servers in 141 countries, so you can rely on the consistently high server speed you need for online gaming or HD streaming.
The software is lean, intuitive and offers extensive customization options that even technically inexperienced users will quickly understand, as the add-ons are self-explanatory. You can choose between several protocols OpenVPN is Standard. Connect to specially configured servers for P2P and streaming is possible.
With OpenVPN comes a 256-bit AES encryption. P2P torrenting and Tor are supported as well as streaming services, which can be geoblocked easily. In addition, a No log policy, the provider does not keep a record of when you surf the Internet or which websites you visit.
Prices:
| | | | |
| --- | --- | --- | --- |
| Subscription period | 1 Monat | 12 months | 24 months |
| Price | $ 10,95 | $ 69,95 | $ 79,95 |
| Price / month | $ 10,95 | $ 5,83 | $ 3,33 |
IPVanish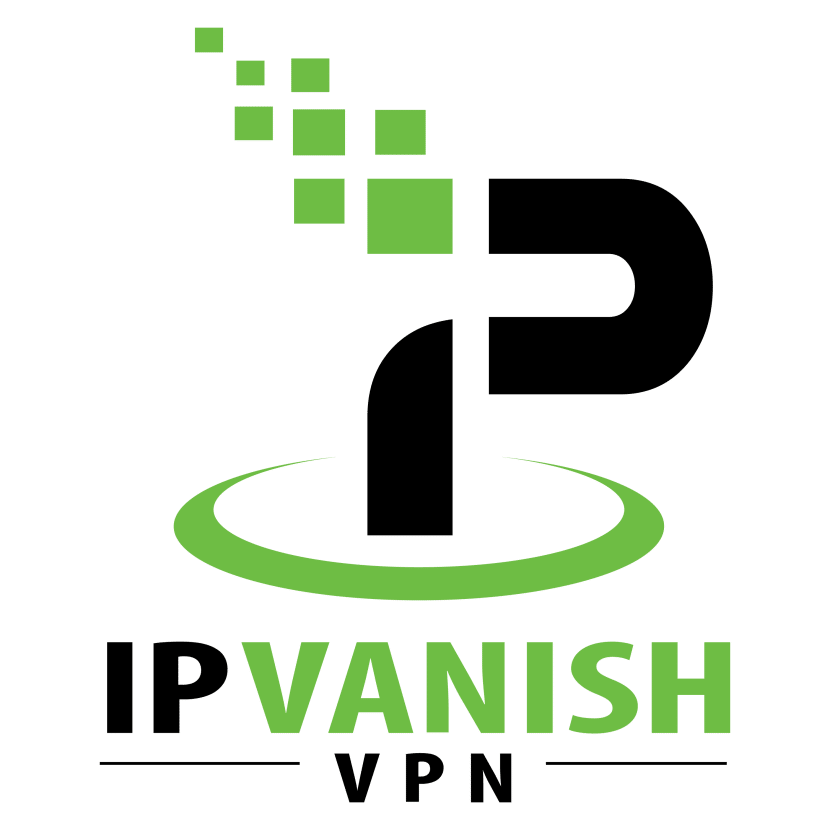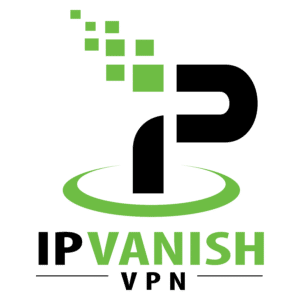 The US provider IPVanish is also one of the established names among VPN providers. In addition to Windows, macOS, Linux, iOS and Android, the provider also supports common smart TVs and game consoles. Overall you can go out 1.400 VPN servers in 75 different locations choose.
It will Streaming provider like Netflix and Hulu supports, you can connect to specially configured VPN servers. With one user account you can use IPVanish's VPN service with a total of 10 devices at the same time, which is more than with most leading providers.
The most important features are also available: Kill switch, no log policy and DNS-leak protection. Like most providers, IPVanish also uses OpenVPN, as well as IKEv2 and L2TP / IP Sec.
Separate slim ones are available for iOS and Android Smartphone apps available so that you can hide your IP address on your smartphone. P2P services and torrenting are also possible with this VPN provider.
Prices:
| | | | |
| --- | --- | --- | --- |
| Subscription period | 1 Monat | 3 months | 1 year |
| Price | $ 5 | $ 13,50 | $ 39,00 |
| Price / month | $ 5 | $ 4,50 | $ 3,25 |
CyberGhost VPN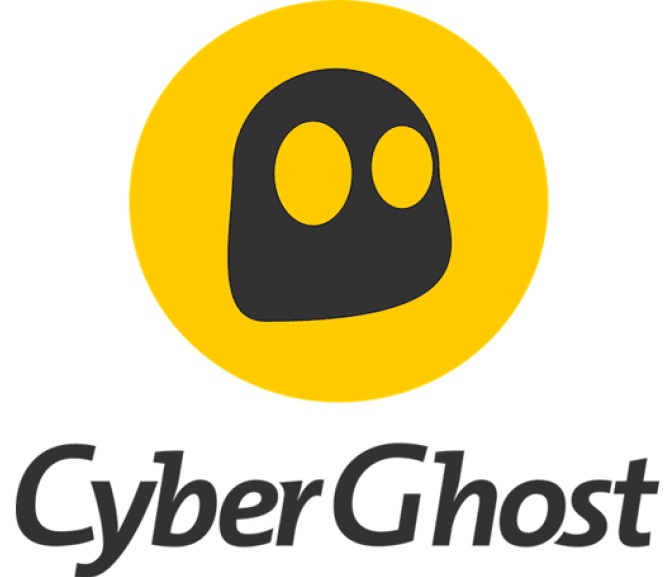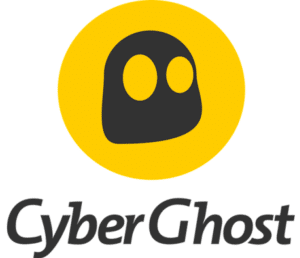 CyberGhost is a European VPN provider based in Romania, which is why the GDPR also applies here. CyberGhost VPN supports over 30+ operating systems, which in addition to PC, Mac, smartphones also cover game consoles, smart TVs and routers. You can make great 6.300 servers in more than 90 countries choose on all continents.
Further features are an automatic kill switch, DNS and IP leak protection and a strict no-log policy. Your data is always encrypted with AES-256 using the OpenVPN, L2TP / IPSec or PPTP protocols. You can have a user account for up to 7 devices simultaneously use.
Of course CyberGhost also supports VPN Streaming provider like Netflix. You can also use risk-free peer-to-peer services like torrenting.
The software can be tested risk-free, as a 45-day money-back guarantee applies to all tariffs.
Prices:
| | | | |
| --- | --- | --- | --- |
| Subscription period | 1 Monat | 1 year | 3 years |
| Price | €12,99 | €71,88 | €95 |
| Price / month | $ 12,99 | €5,99 | €2,64 |
Summary
Anyone who wants to protect their identity and privacy on the Internet should be sure to hide its IP address. Otherwise, Internet service providers, authorities, web providers, social media providers and hackers may be able to track practically all online activities of the user.
You can hide the IP address either by:
VPN service,
Proxy server or
Surf the Tor Browser.
We recommend you to one VPN provider because you can use it to encrypt your Internet connection and surf the Internet anonymously on all devices. It is particularly recommended here NordVPN and ExpressVPN.
Obfuscation of the IP address
rating
Features
Provider Website

4,9/5

5800 VPN servers in 59 countries
No log policy, kill switch, double VPN
Functions: streaming tools, P2P sharing and much more.

4,7/5

3.000 VPN servers in 100 countries
No log policy, kill switch, auto connect
High speed through split tunneling