NordVPN is considered to be one of the most reliable providers when it comes to the subject Internet privacy and security goes.
In our NordVPN test let's take a closer look behind the scenes. In addition to questions such as the user-friendliness and speed of NordVPN, it is especially important to question the security when surfing and the trustworthiness of the provider. The following is an overview of our NordVPN experiences.
Content
Best VPN provider

Extensive server selection: 5800 VPN servers in 59 countries
Support of the most common operating systems: Windows, MacOS, iOS, Android, Linux
High security & anonymity: No log policy, kill switch, double VPN and much more.
Diverse functions: Streaming tools, P2P sharing and much more.
What exactly is a VPN?
VPN stands for Virtual Private Network and can with virtual, private network be translated into German. A VPN connection is virtual because it does not require an additional physical connection and it is private because VPN connections are closed networks.
A Virtual Private Network (in German: virtual, private network), or VPN for short, is an encrypted connection with which Internet users can surf anonymously and securely via the VPN provider's server, since the provider's own IP address is not used becomes.
IP stands for Internet protocol Put simply, it can be compared to an address on the Internet that can be used to identify the user.
If you connect with the help of a regular Internet service provider, you use the provider's own server to be forwarded to the desired website. On the other hand, if you use a VPN connection, you will over an encrypted connection directed to the desired page by the servers of the VPN provider.
To deal with a VPN provider To connect, a VPN client - the VPN program on the computer or smartphone - creates an encrypted connection to the VPN server. The client can then access different servers log in in different countries. The IP address that is assigned to the user is therefore that of the local VPN server and not that of their own Internet service provider.
Benefits of a VPN
Most internet users use the VPN connections mainly because of the Anonymity and security while surfing .
Others use the VPN services primarily to do this on a larger and mostly cheaper selection of internet offers to be able to access. Since you can freely choose the IP address according to country, it is possible for German VPN users to use services from other countries that are normally not available for the German market. For example, a Netflix account can be created in the USA in order to access the database there and the offer.
Furthermore, some regions have country-specific locks that make it impossible for locals or travelers to the area to access blocked sites. A famous example would be the "Golden Shield Project" in China, which ensures that a large number of websites, such as social media, cannot be used. However, these country blocks can be bypassed with a VPN connection.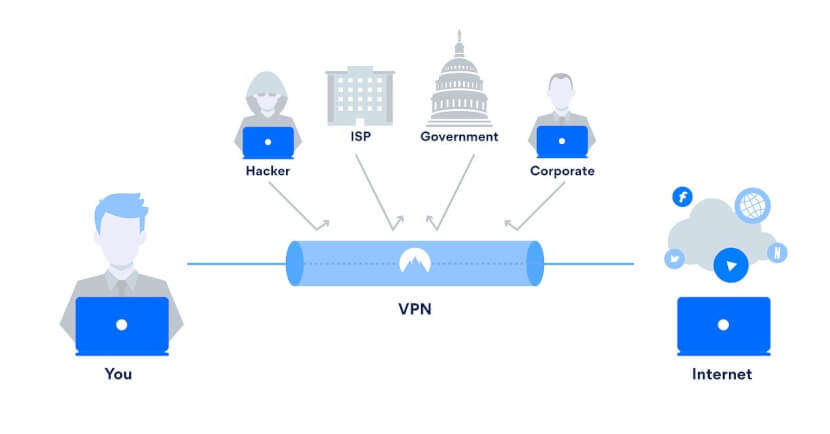 NordVPN: a look at the company
NordVPN is offered by Tefincom SA, headquartered in Panama. In order to counter possible allegations regarding Panama's less restrictive data protection laws, NordVPN has independently prepared reports from the auditors of PricewaterhouseCoopers, which confirm that NordVPN adheres to the strict data protection guidelines that users have to comply with Maximum privacy and anonymity to guarantee.
Anyone looking for information regarding the handling of user data you can find out more about this on the official NordVPN website. So far, there are no known cases in which NordVPN had to release private user data for official purposes.
NordVPN security test: user data and data packages
First of all, the most important question: How secure is NordVPN and how trustworthy is the company? In general, it can be said that NordVPN Ahead of the competition in terms of security is. This is mainly due to the transparency of the provider. VPN users are only really anonymous when the provider can guarantee that user data will not be passed on to third parties without authorization. NordVPN adopts a no-log policy for this, which means that user data is not stored.

Here the reason why becomes clear Transparency and credibility of the provider is of utmost importance, especially with VPN. The VPN service provider gives users the privacy they want, as no third parties are informed when using a VPN service: neither the Internet service provider nor the boss at work knows how the Internet is being used.
Nevertheless, it is essential that the VPN provider knows who is logging into their servers, when and where. NordVPN is not excluded here. In theory, internet traffic could be tracked and data passed on to third parties. Therefore, anonymity is only guaranteed if you contact the VPN provider through a No log policy and can trust transparency.
For NordVPN users, that means Internet activities are safe and even when authorities request user data from NordVPN, little useful information can be obtained. In addition, according to NordVPN, no logs are stored about the connections, information, bandwidth used or IP addresses of the users.
NordVPN security: encryption
The encryption standard at NordVPN is AES-256. AES stands for Advanced Encryption Standard (in German: Advanced Encryption Standard) and is considered to be one of the safest in the world. Users even have the option of selecting different AES standards themselves - an encryption rate of up to 256 bits is possible.
OpenVPN, but also IKEv2 / IPSec, are used as security protocols. To establish a NordVPN router connection, the router must also support OpenVPN. If in doubt, you should check with the manufacturer. For all tech-savvy users, NordVPN configure independently even without the software: There are numerous detailed instructions on how to set up the servers in the router on the website.
NordVPN security experience
NordVPN passes the most popular security tests with flying colors. Sometimes tests such as DNS leak, IPv6 leak or WebRTC leak test were passed without errors. In addition to the usual security tests, NordVPN has also established some security functions that not only protect against attacks, but also against unwanted advertising, malware and phishing.
It also became its own Kill switch mechanism built-in, which automatically disconnects when the VPN service is aborted and even optionally terminates individual programs so that there is no leak of unencrypted data through the normal Internet line. If that is not enough for you, NordVPN offers even more: With the multi-hop process ("Double VPN"), the data traffic is encrypted twice and passed through two different servers.
NordVPN for Windows Android and iOS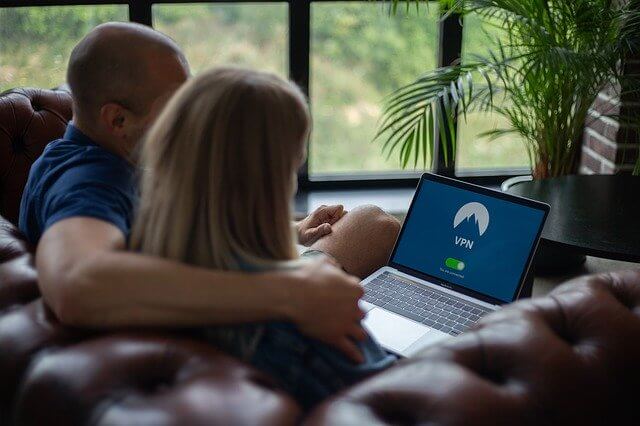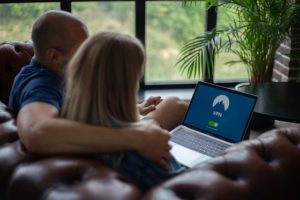 NordVPN offers a cross-platform service package that is impressive. NordVPN is available on many platforms and one user account can cover up to six devices at the same time. The most common operating systems such as:
Windows,
Mac,
Linux,
iOS and
Android unterstützt.
Many providers are either only available on computers or on smartphones. Support for so many operating systems at the same time is rarely found. In addition, they are Smartphone versions from NordVPN and cover the same setting options as the apps for Windows and Mac.
Speed ​​and server selection
With an average download speed of 57 Mbit and an upload speed of 7,3 Mbit, NordVPN is the speed for surfing and streaming above the average speed of most other providers. At 29,5 milliseconds, the ping is also in the upper range.
When it comes to speed, choosing the right server is of course essential: some are extremely fast, while others can be slower. This is partly due to the distance between the server and the client.
The number of NordVPN servers is enormous, so that in the event of a slow connection, users can quickly switch servers with just a few clicks to select more suitable connections. With more than 5.300 servers in almost 60 countries, NordVPN is one of the top providers. As soon as the right server has been found, it can also be saved so that the next time you automatically reconnect to the same server.
Setup instructions - NordVPN is so easy to set up
The NordVPN download is very easy:
Step 1: Download
The app can be downloaded in seconds: Windows and Mac users can find the app on the official website and smartphone users can use the web store on your device.
Tip: The NordVPN download and the setup should definitely before departure to a country with access restrictions as it is possible that VPN providers are not available there.
Step 2: set up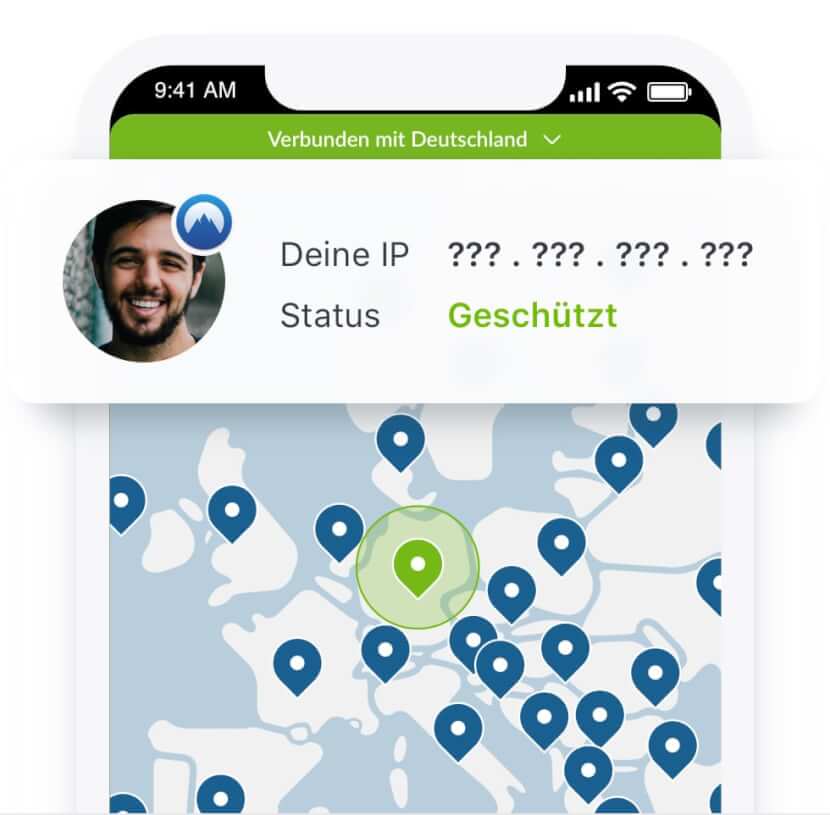 Even those who have not yet had any experience with VPN services will quickly find their way around NordVPN. The user interface offers beginners no problems and at the same time gives experienced users enough individuality Setting options.
For example, NordVPN's functions such as Kill Switch or CyberSec, but also security protocols and DNS can be configured in the settings as desired. Even additional functions such as ad blockers, tracking and phishing protection can also be activated on the smartphone. Alternatively, of course, the default settings to be kept.
Step 3: usage
Just like the computer versions, the mobile versions also offer an easily understandable and comprehensive service. With the help of a world map suitable servers can be selected and security protocols determined. To activate the VPN, you simply connect to the Internet and then the VPN in the app, if you have not already set the automatic activation for a WLAN connection.
That's it already. With this you can already navigate the internet safely.
NordVPN and streaming services like Netflix, Hulu and Amazon Prime
Many people in Germany only use VPN connections because Streaming services from around the world and especially the USA. For this purpose, NordVPN has optimized some servers for its customers so that they work smoothly and quickly even with streaming services such as Netflix USA. Even services such as P2P and torrenting are allowed - this is not possible with many other providers.
VPN or proxy servers are usually blocked by services such as Netflix, Hulu or Amazon Prime, as the costs and offers are tailored to the respective market.
Example: The Netflix service is far more expensive in Switzerland than in the USA and also offers a different selection of films.
NordVPN provides a remedy here and has its own team of specialists in use that adjusts the servers so that they are not banned from the major streaming services, so that users can continue easy access to local offers can access it from anywhere in the world. This is possible because NordVPN can remodel its servers and IPs using cloud technology in just a few clicks and blockages can be bypassed.
Of course there is access to local services legallyso that users do not have to fear any legal consequences. VPN services therefore help users to take advantage of the best and cheapest offer personally.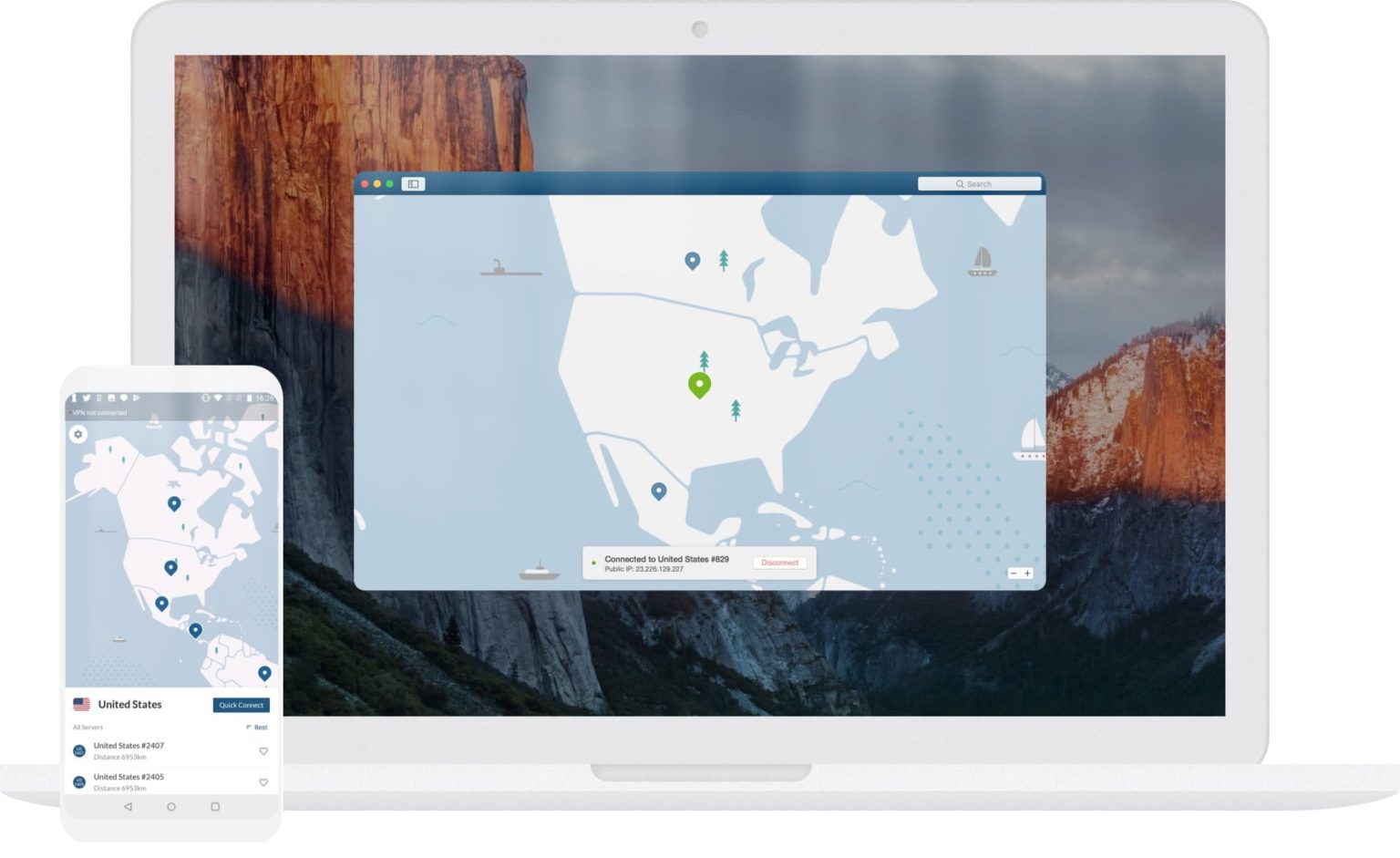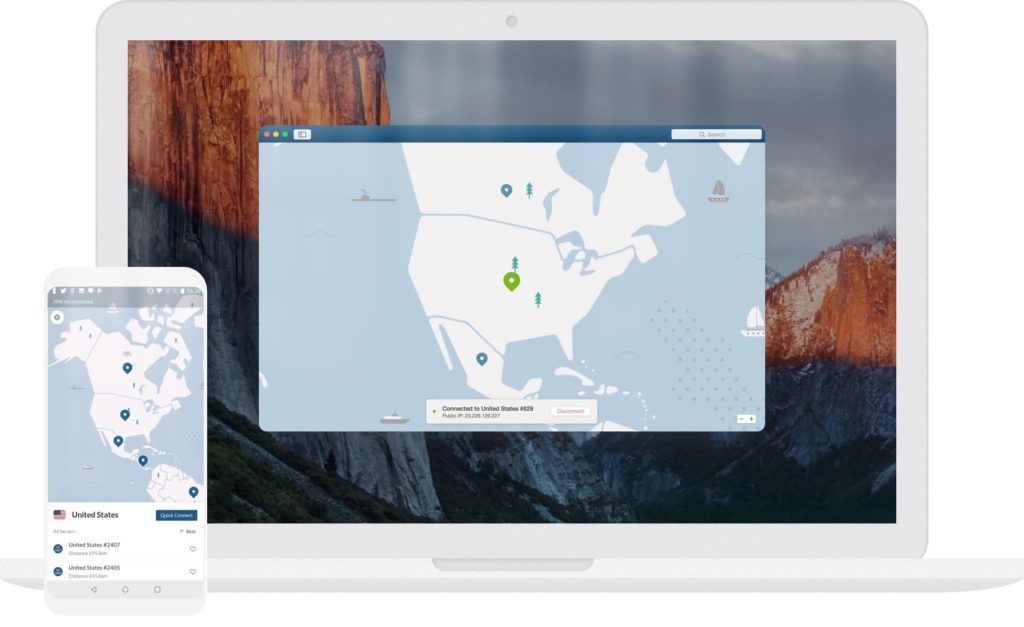 NordVPN: Price and Cost
The offer from NordVPN is more than impressive. As the undisputed market leader, NordVPN offers a very good value for money. The tiered prices range from a slightly more expensive monthly subscription to a multi-year contract, which is of course correspondingly cheaper. Since the tariffs change from time to time, it is worthwhile to visit the provider from time to time.
NordVPN offers one Variety of possible payment options on. In addition to the common credit cards or PayPal, this also includes Amazon Pay, Sofortüberweisung, Unionpay and Alipay. Those who prefer anonymity for the payment method will also be granted payment methods via crypto currencies such as Bitcoin.
Try NordVPN for free
If you choose NordVPN, you can test the offer without any obligation. For this purpose, the provider grants its customers a 30-day money-back guarantee a. This NordVPN trial period will be repaid without any complaints. Accordingly, the first month serves primarily to check the program for its suitability and personal benefit. This is particularly advantageous for those who want to use the service for less than a month, for example to go on vacation.
NordVPN review
NordVPN is one of the most trustworthy provider on the market.
Users will get the maximum anonymity which is guaranteed by complete transparency with regard to the use of the data. For that reason alone, we can give NordVPN an unreserved recommendation.
In addition to security and anonymity, NordVPN also offers users who click on worldwide services want to access a comprehensive range. German users can easily access streaming services such as Netflix or, vice versa, German TV media libraries abroad.
NordVPN also has one Variety of additional functions to offer, such as CyberSec and many special servers that the competition only offers sporadically, if at all.
In addition, the high number of global servers in 60 countries ensure fast access from anywhere in the world. NordVPN isn't just for professionals, it's even beginners can find their way around very quickly with just a few clicks. This is guaranteed by the user-friendly interface, which is both attractive and clear.
The Price-performance ratio from NordVPN is also very good. The offer becomes even more attractive due to the price reductions that are occasionally given at irregular intervals. If more than one person in a family household uses the service, the price is even cheaper, as a user account with NordVPN is designed for the registration of up to 6 different devices.
It is highly recommended in terms of price, at least one year-long offer to take advantage of, as the price difference between monthly and annual subscription is relatively large. If the VPN service is not only used for holidays, but also for security and anonymity when surfing on a daily basis, a multi-year contract is certainly the wiser choice.
In short, NordVPN has one fast service, security, anonymity and additional servicesthat make surfing more relaxed and entertaining and enable users in Germany to really take advantage of the best and cheapest offers worldwide.
NordVPN: Unbeatable top and most famous VPN provider
NordVPN has more than convinced in our tests! For those who value security, anonymity, fast and cheap surfing, we can absolutely recommend NordVPN!
Pro
Highest security
Worldwide availability
Top price performance
9.9
Unreserved recommendation