There are now as many VPN (Virtual Private Network) providers as a dime a dozen. In the growing market for commercial VPN networks, choosing the right VPN can be tricky. You have certainly already heard of the most famous VPN providers such as NordVPN or CyberGhost heard, but we took another, well-known provider under the microscope: Private Internet Access (PIA).
PIA is an American company that has been offering a VPN since 2010 and is becoming increasingly popular with users. The company even won the award at the end of 2017 "Most Stable VPN", in German that most stable VPN. The company has also won other awards since its inception, including the Multiple Editor's Choice Award. This is precisely why this provider is becoming increasingly popular with German-speaking customers.
We looked directly at PIA and put it to the test: What can the VPN provider? How sure is he? How judges you one him? And what about the praise out? Questions about questions that we will answer in this article.
Contents
Excellent VPN provider

Extensive server selection: 3.319+ VPN servers in 100 countries
Support of the most common operating systems: Windows, macOS, iOS, Android, Linux and even browser plugins
High security & anonymity: No log policy, encrypted WiFi, and much more.
Excellent speed due to the high number of servers & Gigabit VPN port speed



What is a VPN?
This is the case for many users on the Internet these days stream and Torre Ting indispensable. Whether you want to watch a movie or download data via torrent services, the Internet offers countless possibilities for this. However, it can happen that through Country blocks ("Geoblocking") or blocking your own ISP (Internet Service Provider), some services are not available. In other words, you cannot access it.
But not only streaming, but also the topic around Privacy and anonymity on the internet is becoming more and more important. As soon as you connect to the Internet, you already leave traces, such as your IP address. This IP address is assigned to you by your ISP. If you trace this back, you can already know where you are. Many websites also record what you are up to on the Internet. Your surfing and buying behavior is logged, your e-mails are saved and, if necessary, you can even see your messages.
In the worst case, so Hackers access your data, such as passwords, and use them for criminal activities on the Internet.
In order for all of this not to happen, one should VPN next to a good one Anti virus program are standard equipment on your computer, tablet or mobile phone.
Private Internet Access - Who is behind the company?
Private Internet Access (PIA) is a renowned VPN provider from the USA that has been around since 2010. The VPN software from PIA is ideal for beginners, but also for advanced users. The VPN provider is one of the best in its industry. The VPN service is also becoming increasingly popular in German-speaking countries. Thanks to constant updates, PIA now has 3319 servers in over 45 countries - and the number is growing.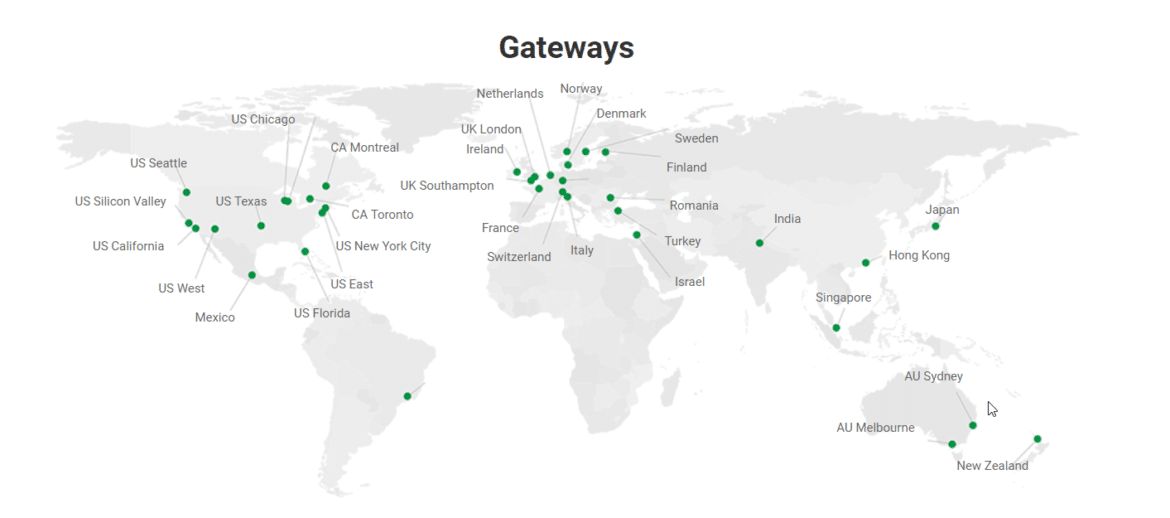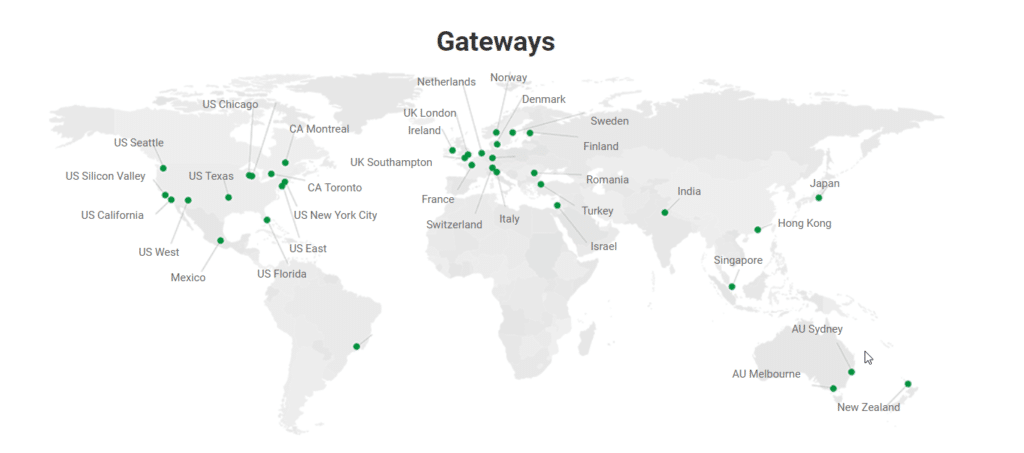 Above all, PIA attaches great importance Data protection. Through their No log policy no data is recorded or disclosed. Furthermore, PIA offers unlimited bandwidths and Gigabit VPN port speeds. This is precisely why PIA is particularly popular with torrent users.
We have the VPN service for you in the areas Packages, Safety, Performance and use tested. These are our results.
The offer of Private Internet Access
Private Internet Access is best known for its minimalist and compact apps and desktop programs. This makes it easy for beginners as well as experienced VPN users. PIA is one of the oldest and most renowned VPN providers on the market, which is now also becoming increasingly popular in German-speaking countries.
In addition to the growing selection of servers, Private Internet Access stands out from its competitors in the following ways:
With just one user account you can up to 10 devices at the same time connect. Because PIA VPN can be installed on all common operating systems, you can connect all your end devices to just one account. Thanks to the minimalist surface, an immediate connection is possible on any device.
Private Internet Access also offers Quality and reliability at an excellent prices. During our test phase, the price was around € 2,60 per month for an annual term. In addition, 2 months were given free of charge. With a monthly use you pay around € 10, with a 6-month term this already reduces to around € 6 per month. PIA offers always offers
Anonymous payment: Another advantage of Private Internet Access is that you can use gift cards in addition to conventional means of payment (eg from eBay, Amazon Pay). With this you can be sure that even the purchase of the software remains anonymous. You can also pay with cryptocurrencies such as Bitcoin.
Refund warranty
In addition to existing offers, Private Internet Access offers a 30-day money-back guarantee. If you only need a VPN service for a short time, you can make use of this guarantee. There is no need to commit and can withdraw from the purchase within the first 30 days. The money already paid is then repaid in full.
Even within the first 30 days, all functions and services are freely available to users, including excellent speeds, the use of 10 devices at the same time and encrypted data exchange.
During our test, we also checked this guarantee. The customer service was very professional and we got our money back after a short time. So if you want to try a VPN service or only need it for a short period of time, Private Internet Access is in good hands.
Available platforms
Private Internet Access is, like most, paid providers, for the most common operating systems available: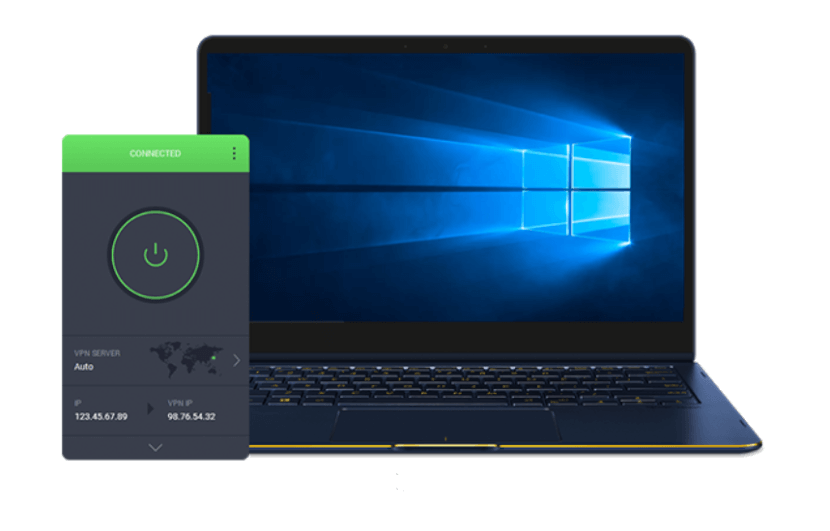 Windows
MacOS
Linux
Android
iOS
Router support (DD-WRT)
In addition, Private Internet Access can also be installed as a plug-in for Chrome and Firefox.
The main reason why the selection of operating systems is so important is that all end devices in a household can be connected to a VPN.
Safety
Probably the most important component of a VPN is Safety. But what does Private Internet Access do?
Privacy
With Private Internet Access you surf the Internet anonymously and securely. An IP cloak hides your IP address and makes it anonymous. Websites and internet services can change your surfing behavior do not track. This means that your location cannot be found either.
Private Internet Access also does not record any data about you. thanks to the No log policy all your behavior remains on the internet privately and anonym. So you can surf the Internet safely without leaving any traces.
Any data collection is avoided through anonymous surfing. Web pages, Tracker and Advertising so stay at the door - your data will not be passed on to third parties.


Encryption
Straight on public WiFi hotspots or shared routers, it is important to protect your privacy. Without a VPN, your data and files can be at risk. With PIA's secure algorithm Blowfish CBC in conjunction with a OpenVPN protocol however, your data is safe.
Thanks to a high level of encryption, your surfing behavior and your data transmission are always secure. Even in insecure and unprotected networks, you are well protected with your device. It also offers private Internet access IPSec / L2TP, PPTP and SOCKS5 technologies
Private Internet Access also offers firewall filters from Netfilter Project on. So you can unwanted Connections on your computer or smartphone in advance To block. This software offers optimal performance and fends off any attempt to access your network. In this way you prevent any unwanted access without tinkering with your firewall yourself.
Performance
When it comes to the performance of a VPN, speed is the most important factor. Private Internet Access is especially popular with users who like to stream or torrent. Private Internet Access promises P2P support, unlimited bandwidths, immediate connection establishment, premium VPN bandwidth and Gigabit VPN port speed. But does the provider keep what he promises?
Speed
In our test, Private Internet Access has very well cut off. When connected without a VPN, we were able to determine a download speed of 120Mpbs with a ping of 7. With the VPN switched on, we achieved a speed of around 45Mpbs with a ping of 47. So we could watch movies or download files without any problems.
However, these numbers vary from server to server. When you connect to an American server, you often get less speed and a higher ping. However, the provider was able to convince us in our test.
Streaming and torrenting
For many, it is important to be able to bypass country blocks with a VPN in order to stream films from abroad or download files using torrents. In our test, we were able to fully use their programs after dialing into American and British servers. Torrenting was also successful and we achieved very good speeds without crashes.
use
In the last point we took a closer look at the user interface and the setup.
user interface
As already mentioned, Private Internet Access is impressive simple User interface. This is for both Beginner as well as for professionals suitable. If you already have experience with VPNs, you can set up a lot of settings manually. As a beginner, you have the option of connecting quickly and securely to a server of your choice.
The most important thing that Private Internet Access offers is a fast connection to a server of your choice. With advanced knowledge you can do it yourself Security and privacy settings adjust as needed.
Furniture
You can have Private Internet Access software on your computer through their Website download. You can do this for your iOS or Android device in the respective store. We'll show you how easy it is to set up on your computer:
| 1. Download | 2. Install | 3. Login |
| --- | --- | --- |
| Lade download the software. | Install the software. | Log now with your data. |
| | | |
And you've done it! After only a short time, your computer connects to the server and you can surf the Internet safely and anonymously.
Private Internet Access - Our test result
In our test, PIA was able to convince us in full. Especially when it comes to ease of use, value for money and excellent speed. PIA is great for streaming. But private Internet access can also hold a candle to other providers in terms of security and privacy.
Particularly salient features:
Secure connections thanks to the latest technologies and firewall rules
Very good speeds, also with foreign servers
Growing Choice of servers
Great for streaming
Excellent price-performance ratio with 30-day money-back guarantee
We did not find any major weaknesses in our test, we were always able to connect to a stable server and surf with it well. Since PIA is an American company and is still relatively unknown in Germany, there is unfortunately also one here Manko: Good customer service is currently only in English available. We hope that there will soon also be German-speaking customer service.
Conclusion: Thanks to secure technologies, thanks to PIA, you can surf the Internet undisturbed - and at a very good price. Private Internet Access is particularly suitable for beginners.
Excellent VPN provider

Extensive server selection: 3.319+ VPN servers in 100 countries
Support of the most common operating systems: Windows, macOS, iOS, Android, Linux and even browser plugins
High security & anonymity: No log policy, encrypted WiFi, and much more.
Excellent speed due to the high number of servers & Gigabit VPN port speed