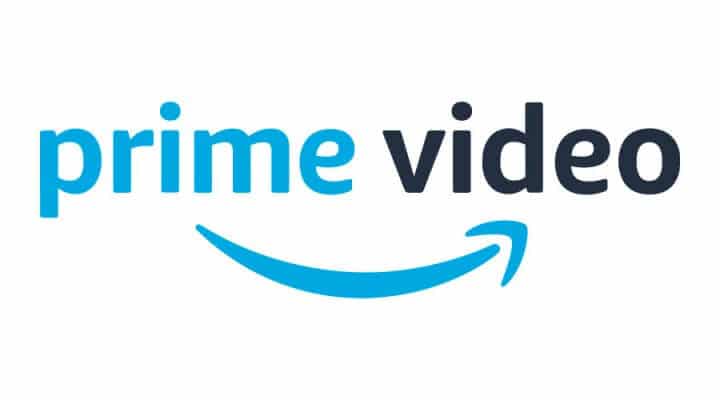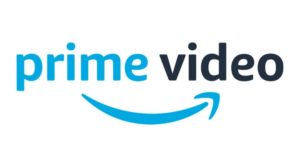 Amazon Prime Video is one of the largest streaming platforms worldwide. The streaming service has around 150 million customers in more than 200 regions and countries. The consumption of films and series is correspondingly high. The problem is, however, that Amazon Prime Video, like Netflix, restricts its offerings depending on the country or region and thus does not make it accessible to everyone. So if you want to stream your favorite US series but are in Germany, you definitely need a powerful VPN. But which one is that best VPN for Amazon Prime Video?
We'll explain how you can activate Amazon Prime Video quickly and easily using a VPN. You will also find out what a VPN actually is and what advantages you have in addition to Amazon Prime Video. We also tested the best VPNs for you, with which we could easily connect to Amazon Prime Video.
Content
No time? - The best VPN for Amazon Prime Video at a glance:
The VPN service UltraVPN advertises with the slogan "The Internet, Unlocked" and convinces us with its large server selection and easy setup to stream Amazon Prime Video on any device, including the Fire Stick TV.

NordVPN is one of the most reliable VPN providers when it comes to streaming. With its enormous server selection in various countries, you can easily enjoy Amazon Prime Video from any country.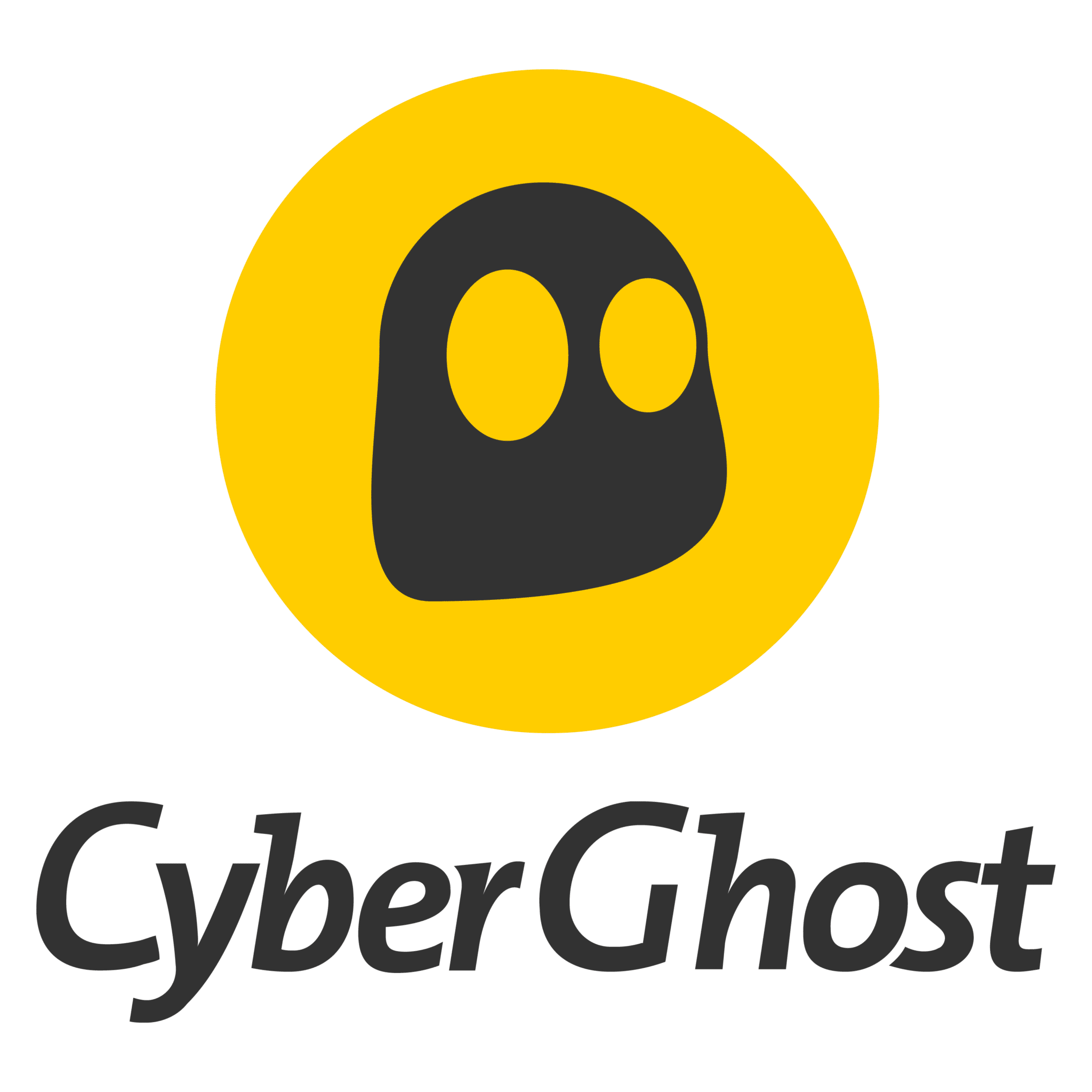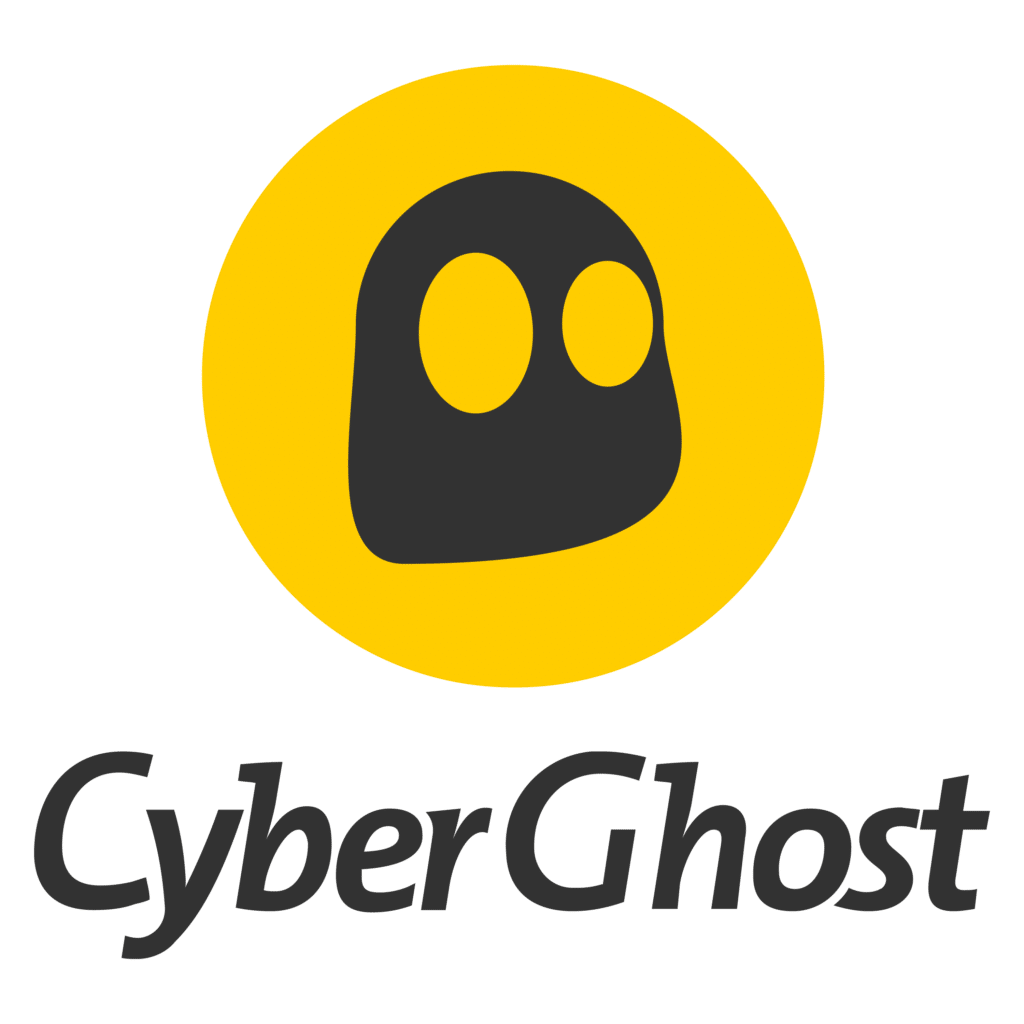 The fastest VPN we tested with the most servers to choose from. A solid VPN provider with which you can safely use Amazon Prime. A big plus is the purely German user interface and handling.
VPN for Amazon Prime Video
Similar to Netflix, Hulu & Co., Amazon also blocks access to the largest offer if you are not in the USA or England. So you only have to take advantage of the wide range that Amazon Prime Video actually offers limited Access. Even if there are already a number of titles in German-speaking countries, the selection is much smaller. Geographical blocks (or "geoblocking") prevent you from using the entire range of Amazon Prime Video. Of course, this is very annoying for most of the streamers among us. Especially when you can't watch your favorite series in this country.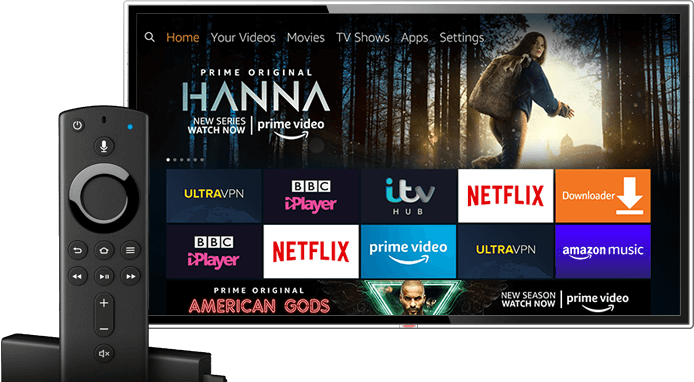 In most cases this is related Copyrights and Licensing together. You need a separate license for each title and each country, which is not even worthwhile for Amazon Prime Video in some countries (due to its popularity, etc.). But even with titles that are classified as "dangerous" by the government, for example, it can happen that they are not available. censorship is generally very important to streaming services. So unless you are in the US or the UK, your Amazon Prime offering is pretty modest.
Why you need a VPN for Amazon Prime Video
Similar to Netflix, Amazon Prime Video uses your IP addressto find out your location. Amazon thus knows directly where you are and which titles you can access accordingly. So if you are currently in Germany and log into Amazon, you will only receive the German-language offer from Amazon Prime Video.
But if you want to watch titles from the USA and England, as mentioned earlier, you will need a VPN. VPN stands for Virtual Private Network and ensures anonymity and security on the Internet. With the help of a VPN, all of your internet traffic is routed through a virtual tunnel to a secure server of your choice. In this process, your IP address will also be changed depending on the selected location. So if you connect to a server from the USA, you will receive a corresponding IP address.
You connect using a VPN service encoded with a VPN server. This VPN server then connects you to the Internet. Depending on the server selection you will get one accordingly new IP address allocated. Your IP address is thus concealed (so-called IP cloak). This means that Netflix only sees the IP address that you selected through the VPN provider. Your normal IP address remains hidden.
Geoblocking - what is it?
Geoblocking is the technology used on the Internet for regional Blocking of Internet content by the provider. The technology is used in particular for copyright protection of works such as films and television broadcasts distributed over the Internet. This Country lock you especially notice when you want to stream titles that do not exist in German-speaking countries. Even if Amazon Prime Video turned a blind eye to proxies and VPNs until some time ago, this has changed significantly in recent years. Similar to Netflix, Amazon Prime Video prohibits the use of a proxy or a VPN. Like other streaming services, Amazon Prime Video maintains a so-called blacklist. On this blacklist, or black list, all IP addresses are saved that have already been recognized as a VPN or proxy. This is precisely why it is so important to choose a good VPN provider whose IP addresses cannot be found on this list. If you have an IP address on the blacklist, you will get the following error message: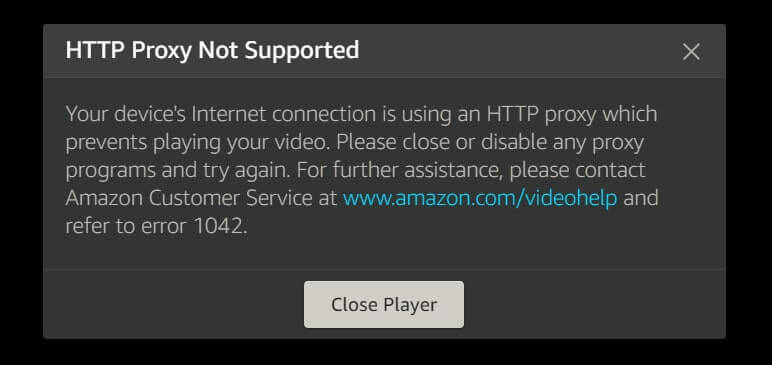 "Your device's internet connection uses an HTTP proxy, which prevents you from playing this video. Disconnect and close your proxy program and try again. For more help, contact our customer service […]
How can I get around geoblocking?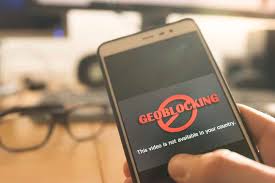 To bypass this country block, you need a powerful VPN provider with a high Number of servers and sufficient IP addresses. With help of a good and secure VPNs you can use your IP address hide and pretend to be in the country of your choice. So if you want to see a series from the USA, simply select a location in the USA and you will receive an American IP address accordingly. You are thus faking Amazon Prime Video that you are currently in the country. Of course, this also works on vacation. If you are currently abroad but would like to use the German-language offer from Amazon Prime Video, simply connect to a German server.
VPN for Amazon Prime Video: which provider is suitable?
Free vs. Paid providers
First and foremost, we have to talk about the wide range of VPN services that either free or chargeable gives. In our Test of the free VPN providers we have already listed which free VPN services are also suitable for the own home network worth it. However, we found that most services for Amazon Prime Video Unfortunately not suitable because many only offer a small selection of servers and IP addresses. The IP addresses of free providers are often already on the Amazon Prime Video blacklist. That's because free providers only have one low number of IP addresses provide. And these IP addresses are then used by a large number of users at the same time.
Furthermore, most free providers have a bandwidth limit. In other words: You can only use a limited amount of data. This is because a large number of users connect to a free VPN. So that there is enough bandwidth for everyone, it must be throttled for everyone. Therefore, a free provider is not suitable for streaming, as you use a lot of data here. The speed is also often reduced.
Due to this data and speed limit and the lower level of security, we recommend that you use a paid service in any case. This is the only way to ensure that you have unlimited data volume at full speed for streaming.
The best VPN providers for Amazon Prime Video - our test winners
1nd place: UltraVPN
Our test winner is the VPN service UltraVPN. The provider itself advertises with the slogan "The Internet, unlocked" and clearly kept this promise in our test. We were able to easily connect to US and UK servers to stream Amazon Prime Video. It happened no disconnections and also no IP lock. Thus, UltraVPN is the clear test winner! Further features of UltraVPN:
Good range of servers and locations
With over 1000 servers and 55 locations, UltraVPN is behind NordVPN and CyberGhost, but the connection was consistently more stable and faster. Furthermore, there were no terminations and no locks.
Very good encryption
UltraVPN swears by the OpenVPN protocol with secure AES 256-bit encryption based on military standards. So you are safe and anonymous on the Internet.
Excellent speed
In our test, we were able to determine an average speed of 63 Mbit / s. There were no disconnections and no IP address was recognized by Amazon Prime Video as a VPN.
Very good extra features
Furthermore, UltraVPN offers features like an automatic one Kill Switch, a strict one No log policy and a rock-solid connection.
Simultaneous use of up to 6 devices
With UltraVPN you can use up to 6 devices at the same time. However, we recommend a maximum of 3 devices for streaming, due to the speed. So you can enjoy streaming without buffering.
Very good value for money
The annual subscription costs just € 3,75 per month. There is also a monthly package and a 6-month package.
Fire Stick TV support
UltraVPN works great with the Fire TV app, which can be downloaded for free from the Amazon site. The installation and setup of UltraVPN is very easy and works perfectly with FireTV.
Bonus: You can try UltraVPN for 30 days without risk. If you don't like the program, you will get the full purchase price back.
And finally ... UltraVPN was able to convince us in every respect. The service supports FireTV, offers the best speed and the most stable connection. In addition, there is a very good price-performance ratio. Clear test winner for Amazon Prime Video!
Place 2- NordVPN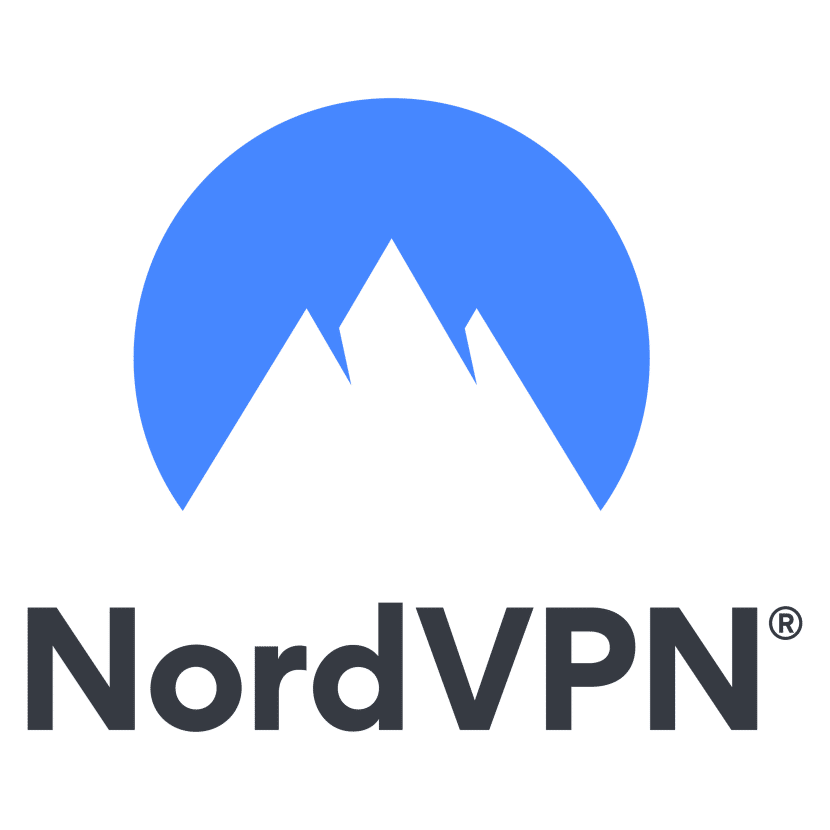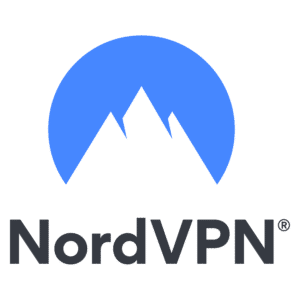 NordVPN is one of the best provider for the most common operating systems and is one of the best-known VPN providers currently on the market. With its enormous range of over 4900 servers in over 59 countries you can easily enjoy Amazon Prime Video. As with UltraVPN, we were able to connect to servers from the USA and Great Britain without any problems. Further Features:
Large selection of servers and countries
With 4900 servers in 59 countries, NordVPN gives you the ability to connect to numerous different servers from all over the world. This enabled us to use Amazon Prime Video in the USA and England.
Excellent speed
With an average speed of around 57 Mbit / s we were able to stream all the films or TV series that we tested without any problems. In addition, the connection was not interrupted once during our test.
Unlimited data volume
An enormous amount of data is required, especially when streaming. With NordVPN you don't have to worry about that, because the provider offers unlimited data volume.
SmartPlay function
The SmartPlay function combines Smart DNS with VPN security in order to bypass geographic country blocks. With the help of this technology, your anonymity is guaranteed at the same time.
Streaming on up to 6 devices possible
If you have a high internet speed by default, you can theoretically stream on up to 6 different devices at the same time with NordVPN. In our test, we performed this with 3 different devices and could not find any loss in speed.
Bonus: You can use NordVPN thanks to the 30-day money-back guarantee risk free test.
Summary: NordVPN impresses with its fast speed, security and its SmartPlay function. The VPN provider is available on all common operating systems. So you can enjoy this VPN for Amazon Prime Video from the USA or other countries on your computer, smartphone or tablet undisturbed. If you want to learn more about NordVPN, you can check out our comprehensive review here read.
3rd place: CyberGhost
CyberGhost is a good VPN provider that scores above all with its very large selection of servers and countries. The German provider ended up just behind NordVPN in our speed test. The service is particularly impressive because of the following Features:
Large selection of servers and countries
With more than 6200 servers in over 89 countries CyberGhost offers a wider range of servers and countries than NordVPN and UltraVPN. This is particularly advantageous if an IP address is blocked. Simply connect to a new server. You can stream undisturbed.
Good speed
Cyberghost offers speeds of up to 50 Mbit / s an excellent download speed. We did find slower servers in our test, but after changing the server we were able to stream Amazon Prime Video without any problems.
Stream up to 7 devices possible
With CyberGhost you can stream on up to 7 devices at the same time. However, for good quality you should not stream on all devices at the same time.
Bonus: Thanks to the 45-day money-back guarantee, you can test CyberGhost risk-free and see if this service is the most suitable for you.
And finally ... CyberGhost ended up just behind NordVPN in our test. The VPN provider impresses with its high selection of servers and outstanding speeds. You can find more information about CyberGhost here .
VPN for Amazon Prime Video: How to set up your VPN service
Setting up and installing a VPN service is quick and easy. Depending on which device you want to stream Amazon Prime Video on, you have different options here. Based on our test winner UltraVPN we'll show you how to set up a VPN on your computer quickly and easily. You do this as follows:
1. Download and install
2. Connect
3. stream
Lade you download the software, install they
and execute them.
Connect you now with a server of your choice.
Log log into Amazon and start with the
stream!
And you've done it!
Summary
With our providers, we succeeded in streaming the international offering from Amazon Prime Video. With our test winner UltraVPN There were neither disconnections nor blocked IP addresses. The speeds were also very good for all three providers. So if you would like to watch Amazon Prime Video USA or Great Britain, you should definitely use one of these providers. With just a little money you can get the full range of titles that Amazon has to offer.
FAQ
Can I also watch Amazon Prime Video in Switzerland?
Yes! You don't need a VPN for this. Thanks to the geoblocking within the EU, you can enjoy Amazon's European offering to the full. However, if you want to enjoy Amazon Prime Video from the UK or overseas, you will need a VPN.
Is it legal to use a VPN for Amazon Prime Video?
Yes! You can stream and watch titles without committing copyright infringement.
Is the selection of titles on Amazon Prime Video the same in every country?
Unfortunately not - this is precisely why it is worth choosing a VPN provider in order to be able to fall back on the entire international range. For licensing reasons, there are around 4200 titles in the German-speaking countries, while there are already 12000 films in the USA alone!