Comparing the best VPNS (Virtual Private Network) One quickly notices that many so-called VPN browser extensions offer. But what exactly are they and how do they work? We already know that a VPN guarantees your own privacy and anonymity on the Internet. But why do I need the VPN as an extension for my browser and which provider offers the best browser extension?
Contents
No time? - The best VPN browser extensions at a glance:
Convincing all along the line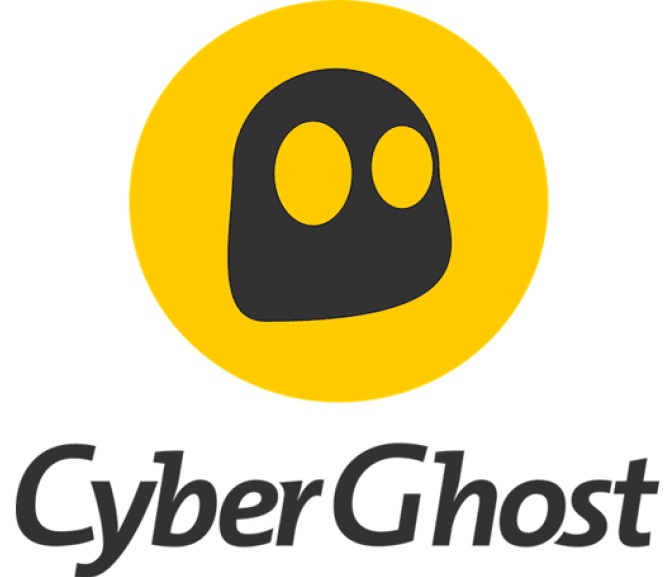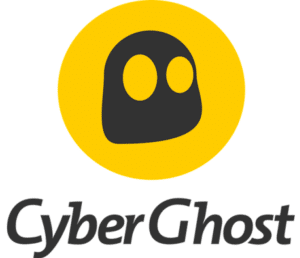 The best free VPN browser extension
Browser plug-in and PC client work together
VPN for the browser - is that enough?
Everyone who surfs the Internet needs a so-called web browser, whether Opera, Chrome or Firefox. Unfortunately, these web browsers usually do not focus on protecting your privacy. However, if you already have a VPN client and it is always active, you are also protected when surfing the Internet.
A VPN extension only protects your browser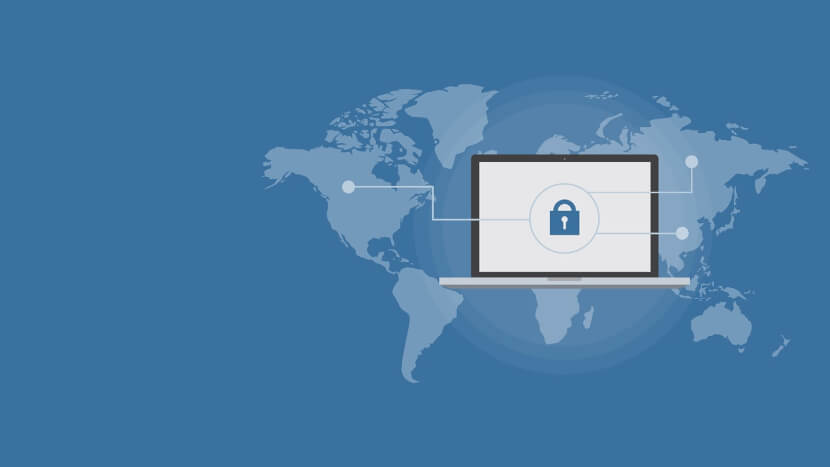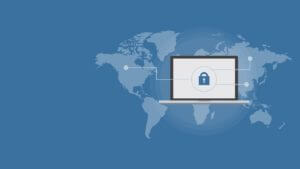 Installing a VPN extension only protects the browser, not other programs you use. Let's say you use Chrome and have a VPN extension installed there, then all of your activities that run directly through Chrome are protected. However, other applications such as Skype, Outlook or Discord are not protected. So if you want to protect your whole computer, check this out best VPN provider in comparison and installed the app on your PC.
Free VPN extensions are often not trustworthy
There are a lot of free VPN plug-ins out there, unfortunately most free VPN providers are not very trustworthy. Why? Because if the providers have no direct income, they still have to finance their servers, in the worst case they do this by selling your private data. For a detailed explanation of why premium VPN providers are the better choice, check out ours Comparison of the best free VPN providers
Benefits of VPN extensions
As you have already learned, your VPN extension does not protect your entire PC, a major disadvantage, but what are the advantages of VPN extensions? The biggest advantage is that it is very easy and quick to use it without installing an additional program on your computer.
For example, if you only use a work PC for surfing, a VPN extension can be useful. So you can simply install the browser extension from one of the premium providers on a work PC and log in with your account details without having to download software to the PC. So if you have a If you really only want to use your PC to surf the Internet, then a VPN extension is perfect suitable for you.
VPN browser extensions vs. Incognito mode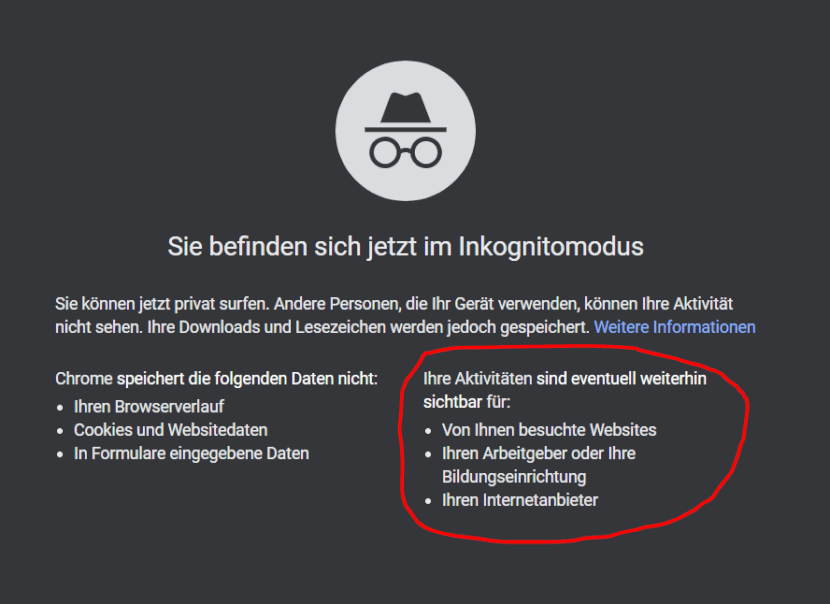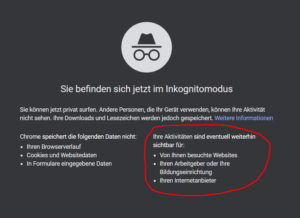 What many users do not know, a VPN browser extension is very different from the incognito mode that many browsers offer. However, all an incognito mode does for you is clearing your browsing history and cookies after use, this is ineffective and does not offer the same level of privacy as a VPN can.
Why? Because while you are surfing the Internet, your information is not only forwarded by your browser, but also by your operating system, your router and possibly even saved on the websites you visit. Your IP address remains open and unobscured.
Instructions - how do I install a VPN browser extension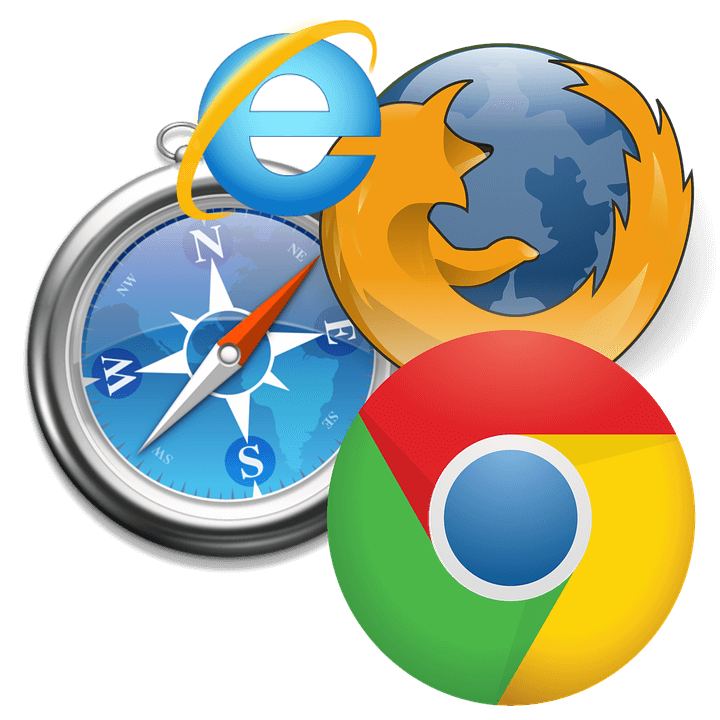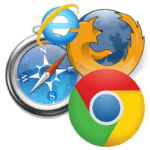 We explain briefly how to install a VPN extension for your browser. Generally it always consists of three steps.
Look for the VPN extension for your browser
Add the VPN extension to your browser
Log in with your account details
The whole thing should take under a minute. We have created detailed instructions for each browser on how to install a VPN.

The best VPN browser extensions
As mentioned, there are numerous free VPN extensions available, but many of them are not very trustworthy. We have therefore compared the best VPN providers with each other to see who offers the best browser extensions.
1st place - NordVPN browser extension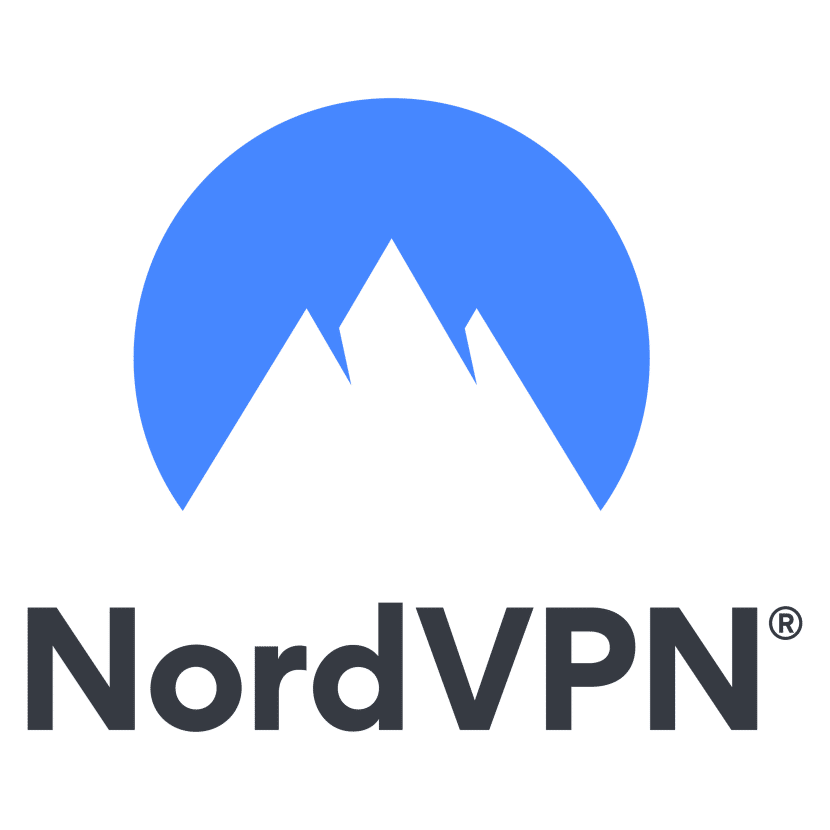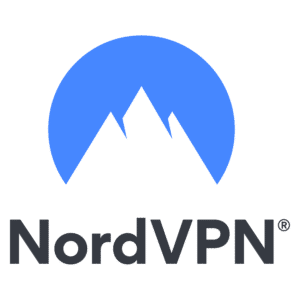 NordVPN offers by far the best browser extension and wins in our test. It's easy to install and offers complete freedom and security for your browser. What we liked best about the NordVPN browser extension is that it is significantly less power hungry than other providers' applications. Your computer will not slow down while the application is running in the background. The extension is also super easy to install and use. In Chrome, it didn't even take a minute for the extension to work. If you are logged into your NordVPN account, the browser extension will automatically connect to the best available server.
Further advantages of the NordVPN browser extension.
Over 5800 VPN servers in over 59 countries
The best possible security standards
The possibility to bypass geo-blocking, e.g. for Netflix
Unlimited bandwidth
Very high speeds
You need an active NordVPN account to use the browser application.
NordVPN's customer service is excellent too, it is in English and German available and reachable via help center, email or live chat - around the clock, 7 days a week.
Available for:
Chrome ✅
Firefox ✅
Microsoft Edge ✅
Opera ✅
Conclusion: Nord-VPN is convincing in full. The browser extension is easy to install, does not slow down your PC and protects it perfectly.
Prices: There are 4 pricing models, you can choose for 1 month, 1 year, 2 years or 3 years. NordVPN offers a 30-day money-back guarantee. The following prices apply:
1 month for € 10,63
1 year for € 6,22 / month
2 years for € 4,44 / month
3 years for € 3,10 / month.
2nd place: CyberGhost browser extension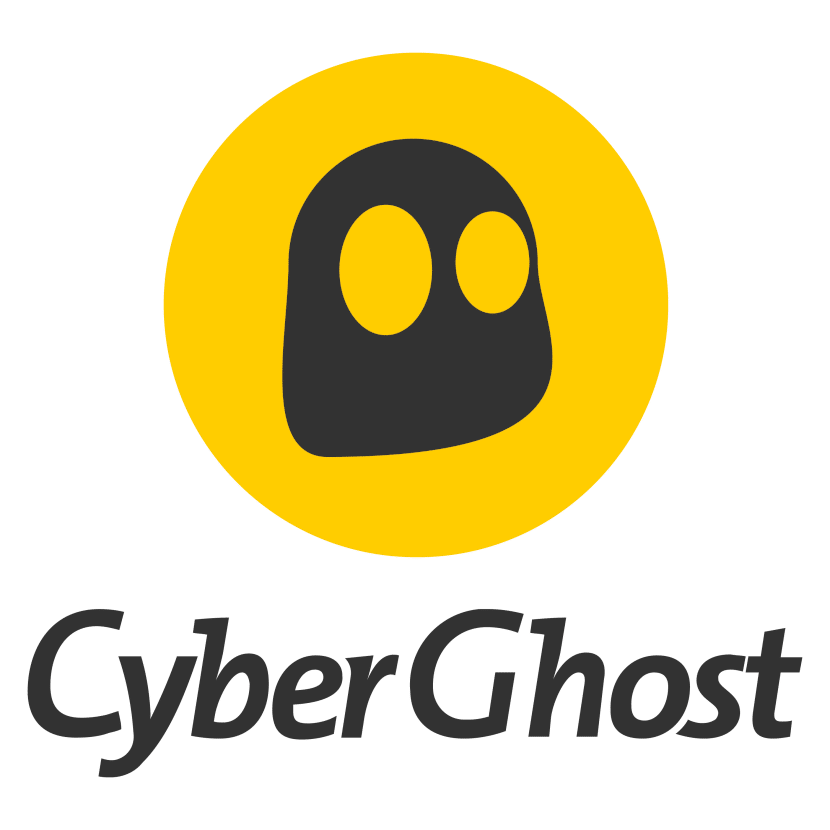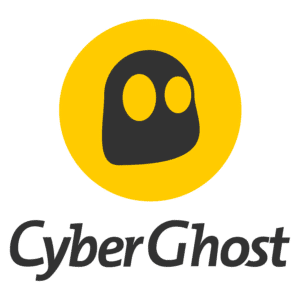 The CyberGhost Browser Extension is a complete, 100% free extension, which works within your browser. The security of the free CyberGhost browser extension does not differ from that of the paid client application. However, CyberGhost strongly limits the server selection of its browser extension compared to the client application. You only have access to servers in the Netherlands, Germany, Romania and the USA. Another disadvantage of CyberGhost's free extension is that it significantly reduces your internet speed compared to NordVPN.
If you use the paid CyberGhost service, unfortunately the same country limitations still apply within the browser extension, but we noticed that the VPN was suddenly much faster.
Streaming from Netflix, Hulu, Amazon Prime Video and more works flawlessly using the browser extension and data usage is also unlimited.
Unfortunately, customer service is only available in English, but via ticketing system or live chat.
Available for:
Chrome ✅
Firefox ✅
Microsoft Edge ✅
Opera ❌
Conclusion: The best, free browser extension in our test. Compared to the paid NordVPN variant, however, it is far too slow.
3rd place: ExpressVPN browser extension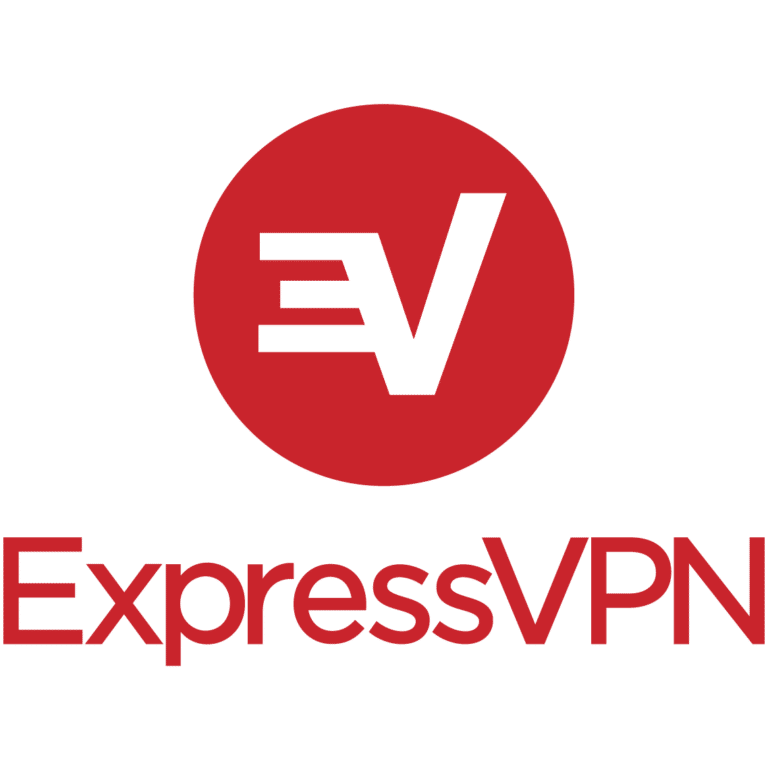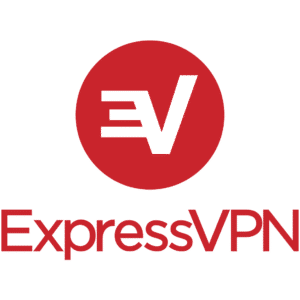 ExpressVPN also offers a VPN browser extension. However, we should clarify in advance that, unlike other VPN browser extensions, ExpressVPN is not just a browser plug-in, but can only be used in connection with the VPN client.
That has advantages and disadvantages. The biggest disadvantage is that the browser extension cannot run independently as a plug-in; you have to install the client, which is tedious and exhausting for anyone who is only looking for a browser extension. The advantage? The browser extension from ExpressVPN not only serves as protection for your browser, but also as a Remote control and extension of your VPN client. This means that all of your applications, whether Outlook, Skype or Discord, are protected. ExpressVPN is one of the best premium providers and you get this protection for the browser extension too. An overview of what we particularly like about ExpressVPN:
Over 3000 VPN servers in over 94 countries
State of the art encryption protocols
Supports Windows, MacOS, Android, iOS and even Linux
Unlimited bandwidth
Excellent speeds
One account protects up to 5 devices
Killswitch & Multihop function
Strict no-logs policy
Customer support is provided 24/7, via live chat or email
Available for:
Chrome ✅
Firefox ✅
Microsoft Edge ✅
Opera ❌
Conclusion: ExpressVPN is a flawless VPN provider and so is the browser extension, but it bothers us a little that it is not offered as a stand-alone.
Prices: ExpressVPN offers 3 pricing plans - prepayment for 1 month, 6 months or 1 year. ExpressVPN offers a 30-day money-back guarantee.
1 month for € 12,95 / month
6 months for € 9,99 / month
1 year for € 8,32 / month
Alternatives to our test winners
OperaVPN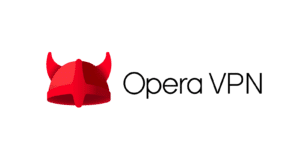 Opera is the only browser that integrates a free and unlimited VPN service. The OperaVPN works in a similar way to the other VPN browser extensions we tested and therefore only protects you when surfing the Internet, so it is not suitable for complete protection like a traditional VPN client.
Otherwise, the great advantage of OperaVPN, if you are already using Opera as a browser, is that installation and setup are completely eliminated, as it is already pre-installed. That makes the whole thing much more user-friendly. OperaVPN offers you the choice between Europe, North and South America and Asia, and unfortunately not choosing a specific country like the other premium VPN providers do. Not only are the servers severely restricted, the speed is also very slow.
Available for:
Chrome ✅
Firefox ❌
Microsoft Edge ❌
Opera ✅
Conclusion: If you use the Opera browser, you already have this browser extension, but we recommend alternatives such as NordVPN, CyberGhost or ExpressVPN
WindScribe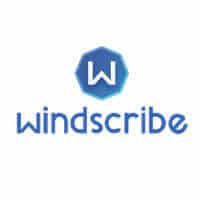 Windscribe also offers a browser extension. First of all, we can already say that the free browser extension from Windscribe did not completely convince us, as the VPN is simply too slow compared to premium providers.
Still, as a free provider, Windscribe is one of the best. In addition to a VPN that works well, albeit unfortunately too slowly, you get an integrated ad blocker for your browser. Other nice features are "Time Wrap" and "Location Wrap" which allow you to take over the GPS and time settings of your proxy connections. Windscribe's client application is also based on only 10GB of data per month limited.
Available for:
Chrome ✅
Firefox ✅
Microsoft Edge ❌
Opera ✅
Conclusion: Windscribe is an excellent free VPN browser extension, which is unfortunately way too slow.
SurfShark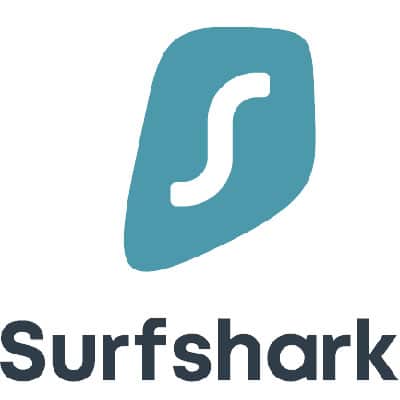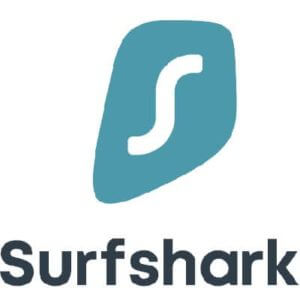 In our test, we liked the SurfShark browser extension. sSe runs in the background without interfering with surfing behavior. she is user friendly and easy to install. Compared to the client application, the speeds are a little bit slower, but to an acceptable extent. Unfortunately the browser extension is limited to 14 countries.
What else we like about SurfShark:
Very good security standards
Unlimited bandwidth
Good speeds
Unlimited number of connections
You need an active SurfShark account to use the browser application.
Available for:
Chrome ✅
Firefox ✅
Microsoft Edge ❌
Opera ❌
Conclusion: SurfShark is one of the best premium providers for VPNs and it also convinces in our test for browser extensions.
Summary
A VPN browser extension can be useful. The premium providers in particular do a very good job and provide sophisticated, simple and user-friendly applications. As always, caution should be exercised with free providers. Providers who do not need to log in are particularly risky, as this can be exploited by hackers. However, if your security is really important to you, you should use a VPN client and not just a browser extension. We recommend NordVPN, our test winner of the best VPN extensions, as well as the best VPN in our large VPN provider overview.
Frequently asked questions about using VPN browser extensions
Is a VPN browser extension enough?
A browser extension offers a kind of Lite VPN. This has similar functions as a desktop client, but not to the same extent. If you really value your privacy, you should use a desktop client in conjunction with a browser extension.
Is there a browser with a built-in VPN?
Yes. However, among the four big browsers, Chrome, Firefox, Microsoft Edge and Opera, only Opera has a built-in VPN.
Are VPN browser extensions safe?
Unfortunately, many VPN browser extensions are unsafe. Many free providers in particular finance their servers in a very questionable way. In the worst case, your private data will be resold if you use an untrustworthy browser extension.
Which browser extensions are trustworthy?
We make sure to only test VPN providers who are trustworthy. We generally recommend premium providers such as NordVPN, CyberGhost or ExpressVPN.
Is incognito mode the same as a VPN?
No. Incognito mode only deletes your browsing history and cookies, but does not protect your IP address like a VPN does.
What is a VPN browser extension?
A VPN browser extension is used to disguise your IP address when using a browser such as Chrome, Firefox, Opera or Edge and to protect your privacy.
Is a VPN legal?
Yes. VPN use is basically legal in most countries such as Germany. Only a handful of countries prohibit the use of a VPN. Including North Korea, China, Iraq and Iran.