A VPN (Virtual Private Network) set up is one of the easiest ways to guarantee your privacy and anonymity on the Internet. Although you are in your home network or want to surf the Internet securely and anonymously, a VPN connection is a must these days and should be like one Anti virus software belong to the standard software on every device.
And don't worry - you don't have to be an expert to set up a VPN network. The simplest method is to use suitable software that can be installed on all end devices that are used for surfing the Internet. We explain what a VPN is, why you need it and what options there are to set up a VPN network at home quickly and easily.
Content
What does VPN mean?
VPN stands for Virtual private network, in German "virtual, private network". With a VPN connection, you surf the Internet via a virtual network, which exists alongside the real network connection. Put simply, when you connect to the internet or local home network, every data transfer is encrypted and cannot be viewed by your internet service provider or anyone else.
Why should you set up a VPN connection?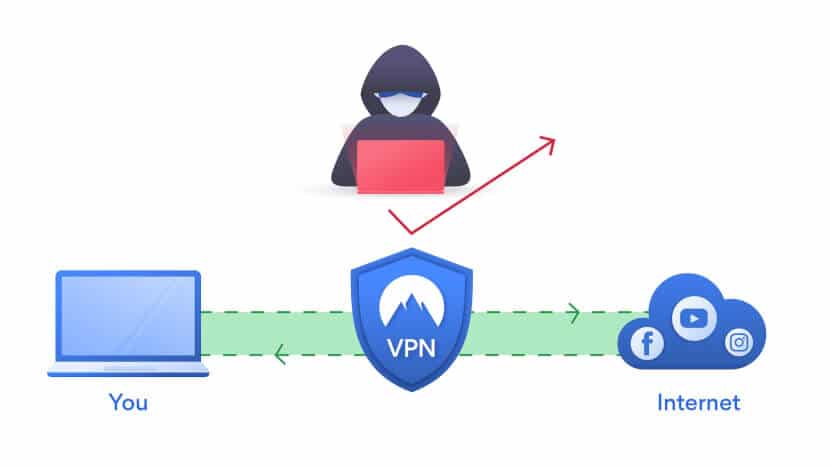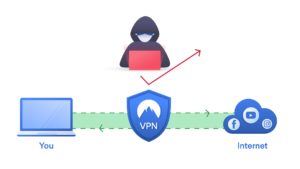 The fact is that despite the improved communication protocol HTTPS (Hypertext Transfer Protocol Secure), the own IP address is transmitted via the Internet provider. With the IP address, sensitive data can get into the hands of third parties, which is annoying Advertisements up to Hacker attacks can lead. By using a VPN connection, you obfuscate your own IP address, as you have different servers of the VPN services used as that of the own internet provider. This prevents your own location, websites visited and other private data from falling into the wrong hands.
A VPN connection is therefore ideal for anonymous surfing on the Internet or secure data exchange in your own home network. It should be noted, however, that a VPN network is not an absolute guarantee of anonymity. To surf the Internet completely anonymously, you should use other services, such as this Gate network.
For the average consumer who wants to surf the Internet with a clear conscience without revealing sensitive data, a VPN is the best and most secure method.
Advantages of a VPN connection
When you set up a VPN network, you not only protect yourself from the dangers of the Internet, but you can also benefit from numerous other advantages.
By selecting a specific location, you can access websites that may be in your country blocked are.
When connected to your mobile device with a public wifi network you are completely protected.
You have the possibility, Streaming provider that are only available in other countries.
Your Login data, passwords and Banking information remain encrypted and secret.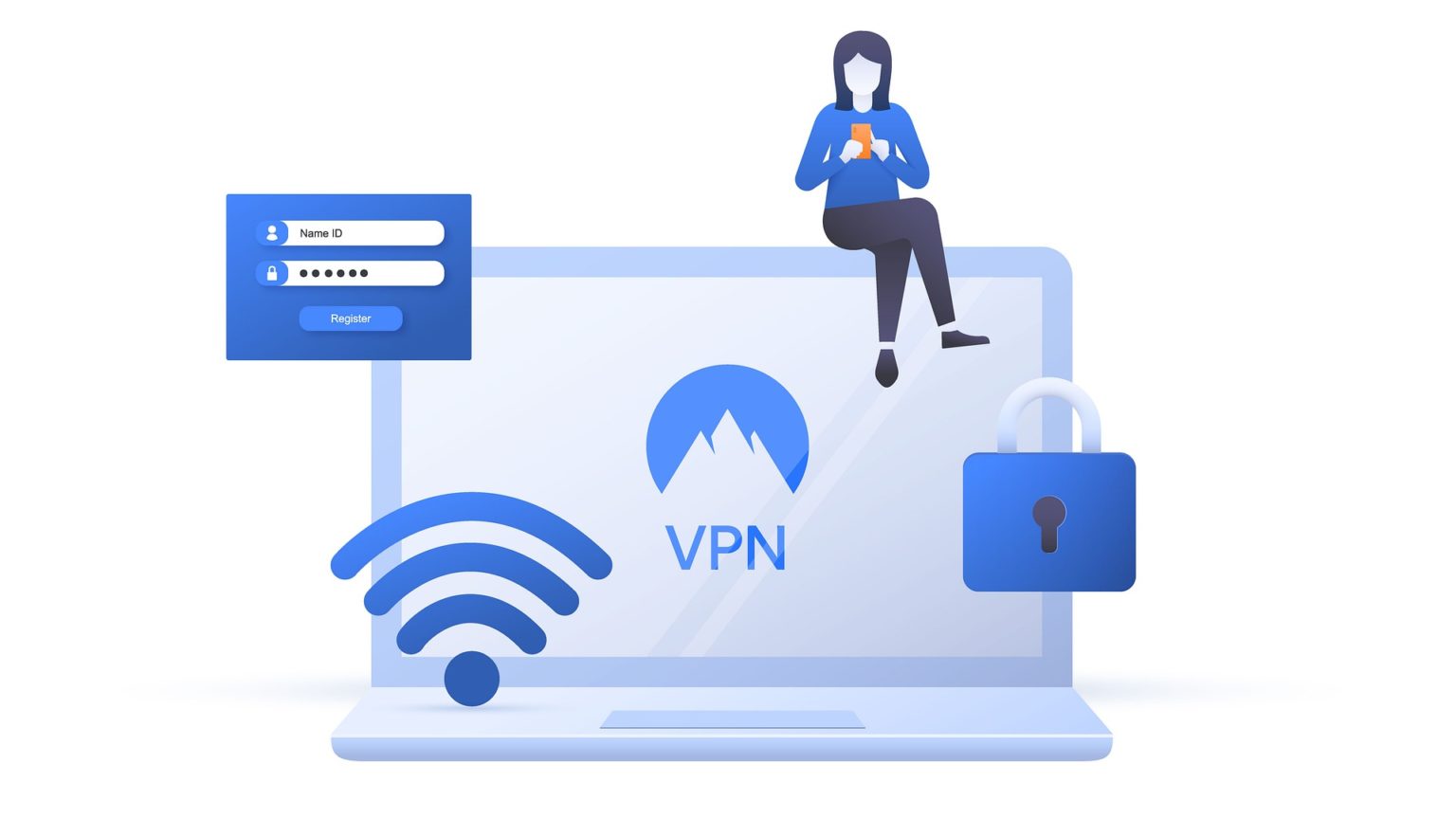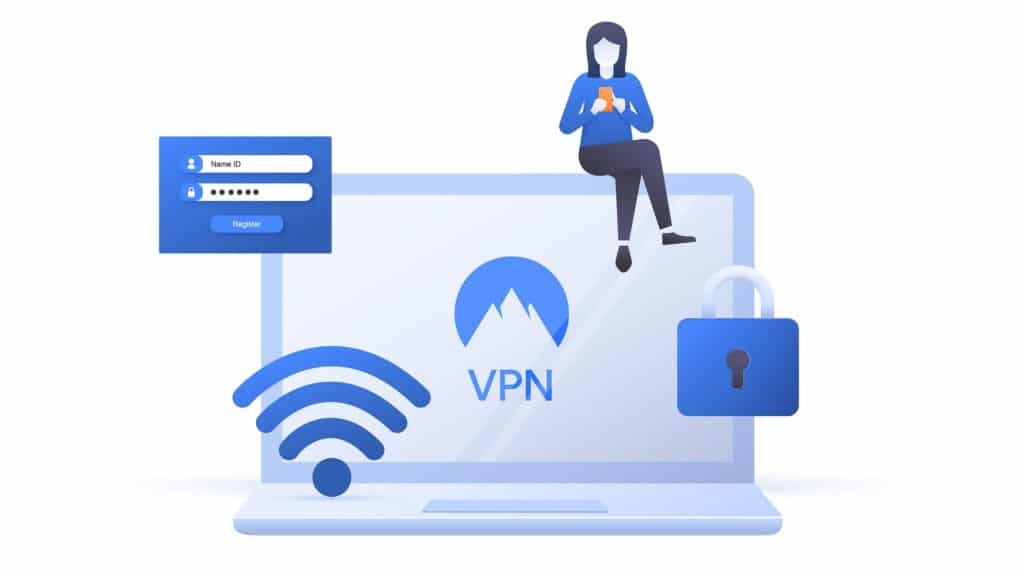 Disadvantages of a VPN connection
A VPN connection can also have disadvantages. Thanks to the constant updates of the VPN software, security gaps, bugs and general errors are often eliminated very quickly. However, the following problems can arise:
Internet too slow: This could either be because the server you selected has too many connections or is too far away. Also check your regular internet connection and test your internet speed. Restarting your router often helps here.
Not all devices support VPN: Before you decide on a VPN service, check whether your end devices support VPN.
VPN services cost money: If you don't want to compromise on speed and security, you should use a paid provider.
Set up VPN - this is how you start
The easiest way to set up a VPN network is to primarily choose a suitable VPN service. Which software you ultimately choose depends on various criteria and your own use. In our Test of the best VPN services you can find out which software is best for you. It all depends on what devices you use and what additional features you want. Since most providers have to be set up similarly, we will explain to you using UltraVPNhow you can easily set up a VPN on your end devices. UltraVPN can be set up on all common operating systems such as Windows, MacOS, Linux, Android and iOS as well as on your router. You will find out how to do this in the next few steps.
Enter VPN manually or download software?
In principle, suit you two possibilities available: When you have decided on a service, you can either use their software download directly, connect to a server of your choice and get started right away. In case of UltraVPN you can do this on any common operating system. However, you also have the option of using the VPN connection manually to enter on your devices. However, this has the disadvantage that you have to enter all the information yourself, including the desired server. This is time consuming and, in addition, manual entry often does not allow you to use all of the other features that you pay for.
Set up a VPN on a computer
With UltraVPN and other providers, you have the option of downloading and installing the software directly on your computer (Windows 7 and higher). So you can connect in just a few steps. Go as follows before:
| 1. Download | 2. Install | 3. Login |
| --- | --- | --- |
| Lade download the software. | Install the software. | Log now with your data. |
| | | |
And you've done it! After only a short time, your computer connects to the server and you can surf the Internet safely and anonymously.
Set up VPN on a tablet or mobile phone
Similar to your computer, installation on a tablet or mobile phone is child's play. This applies to Android and iOS systems.
For Android devices: Load the desired application from the Google PlayStore .
For iOS devices: Download the application from the AppStore .
After installing you will be asked to enter your user data.
Select a server or a location by clicking on the desired country.
Voila! You are now connected to the VPN network.
Set up VPN on a router
Of course, you also have the option of running the VPN software on your Router to install and configure. This is especially useful if you have several end devices that access the router and you don't want to install the desired software on each end device individually. If you choose this method, you will protect your entire network and every device that accesses the Internet through your router.
Many routers have the option of setting up a VPN connection. Older models often require a bit of trickery, but on the respective pages of the VPN provider you can often find helpful instructions if you have a router that does not have a VPN function by default.
To set up a VPN connection via your router, the following Requirements to be guaranteed:
Your router must Support OpenVPN
For most VPN services, your router must be installed as a service - and not act as a server. So you can easily install the software and get it up and running
Attention!
The popular Fritz! Box cannot act as a client and therefore cannot connect directly to a VPN service.


However, here you have the following options:
Installation of the VPN software on the desired device.
Purchase one VPN-enabled router (e.g. Asus), which acts as a client and is connected to the Fritz! Box. You can find out which routers are supported by the respective VPN software on their websites.
Installation of additional software aon your computer
With the software Shrew Soft VPN Client you can use your Windows computer to establish a VPN connection to your Fritz! Box over the Internet. This means you can access all network devices and services in your home network. Since the VPN client protocol of the Fritz! Box is not directly supported by Windows 10, installing this software is a must.
Summary
No matter which provider you choose, most VPN services usually offer software that you can purchase and download from their website. The installation and execution of the respective applications is child's play. In just a few steps you can connect to a location of your choice and then browse the Internet securely and anonymously. So you leave no traces and your data remains safe. Many VPN providers also offer browser modules for the computer, but this only applies to the respective browser. If you access the Internet with another browser, the VPN connection is there not given.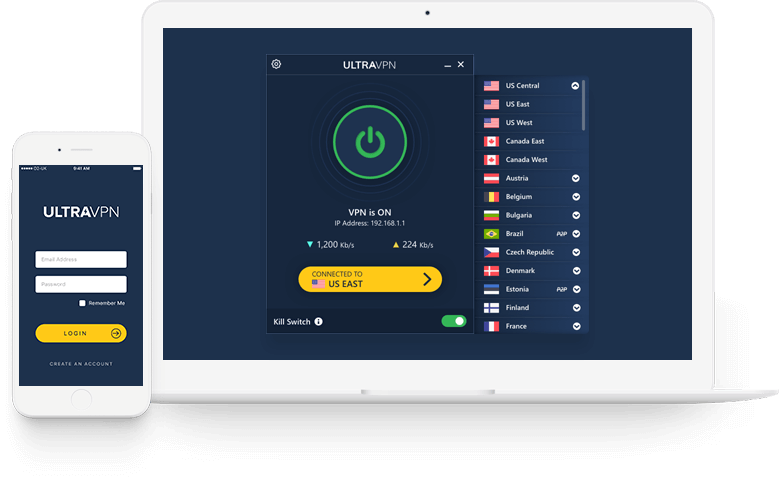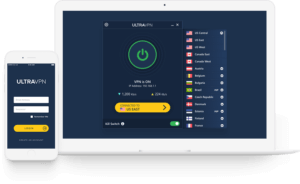 In the end, it is important that you know which devices you are using and which ones require a VPN network connection. If you have several end devices, it is advisable to install VPN on your router to protect your entire home network. Consequently
you can also protect your SmartTV or other devices that do not support VPN, for example. If you only use a mobile phone,
or just a computer, then you can easily download the software from the respective website and run it.
FAQs about setting up a VPN
Do i need a VPN?
Like an anti-virus program, a VPN should be part of the standard equipment of your software. To ensure anonymity and security on the Internet, you should definitely use a VPN. In this way you leave no traces on the Internet and ensure that your home network and your end devices are protected from possible dangers on the Internet.
What is the use of a VPN on my phone?
A VPN provides security on all devices that have access to the internet. This means that all data that you send to the Internet from your mobile phone is also channeled through a virtual tunnel. Thus your data is encrypted and not traceable.
Can you also use a free service?
Theoretically yes. However, most free providers are overcrowded, have security flaws, and do not offer the protection that a paid service can provide. In addition, all servers are accessible to everyone on a free server. In addition, you can often not stream with free providers and the speed suffers. So you should fall back on a paid service that offers 100% security and many additional functions.