Free VPN - on the Internet without paying for it? That sounds too good to be true - we will clarify whether it really is, and what you should look out for with offers such as VPN for free, we will compare them best free VPN provider whether they keep what they promise and whether they are of the same quality as their paid competition.
Content
What is a VPN
In short, a VPN (Virtual Private Network) allows you one private and anonymous connection to the Internet. Instead of connecting directly to the website via your server, the VPN serves as a redirect via a private server of your choice to ensure that your IP address and any private information are not forwarded directly to the website, but remain encrypted.
You can find why this is important and a detailed explanation of how it works exactly, as well as an overview of the absolute best (paid) VPN providers here .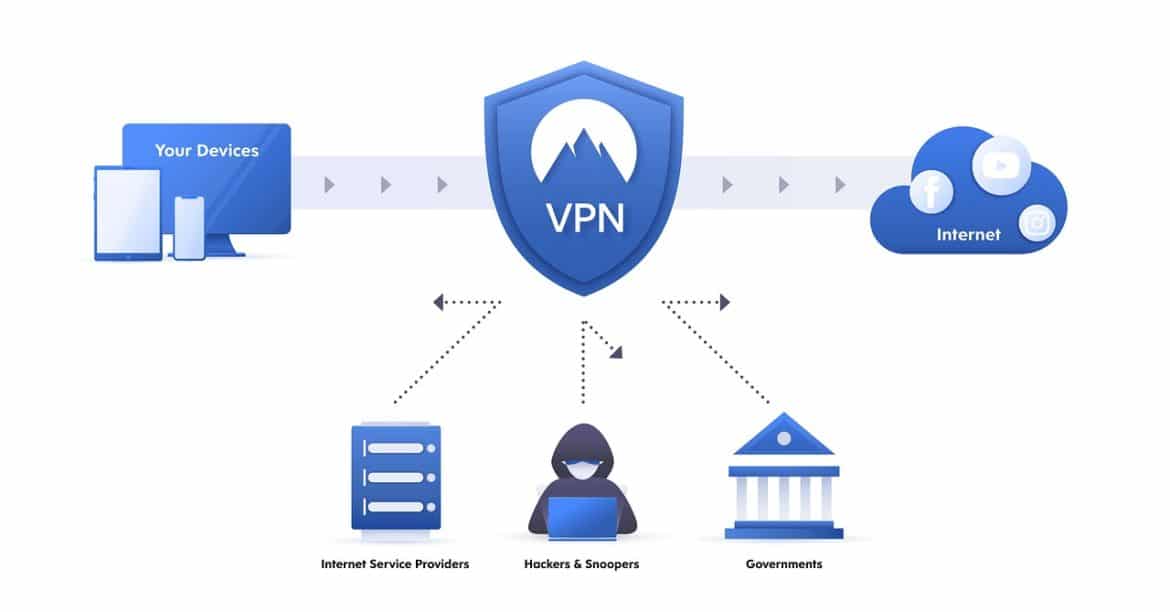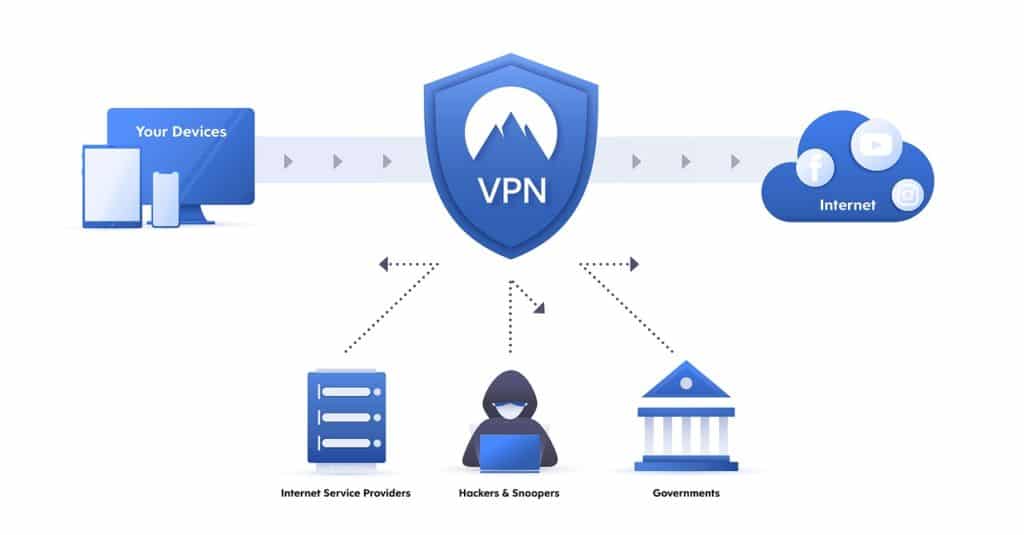 VPN free or VPN paid
Why pay for something you can have for free, right? Not really. It's a bit more complicated with VPNs. Servers are expensive and so it is understandable that most VPN providers are charged. The more users use a service, the more servers the respective service needs, or the servers inevitably become slower, which means that providers who have free VPN offers have to find other ways to finance their servers.
How do free VPN providers finance themselves?
Data or speed limits, limited server choice, advertising or in the worst case even that Endangering your private data, these are aspects that you have to consider with free VPN. So if you decide to use a free VPN it is even more important to compare them to protect your privacy. Most VPN providers also offer free VPN offers in addition to their paid versions. The obvious trick here is to make you more palatable through the limitations of the versions, the full and paid service.
Free VPN is not for everyone
Netflix, Amazon Prime or very data volume intensive applications can only be used to a limited extent with free VPN providers. Anyone who streams a lot or uses a lot of data volume will quickly reach their limits with most free VPN providers. Advertising or a reduced speed are also quickly annoying. If, on the other hand, you just want to surf the Internet safely and stream a film every now and then, there are good ones for you Alternatives to the paid premium VPNs. It is therefore important for which purposes you want to use the VPN service!
Overview - the best free VPN offers
We looked at the best free VPN providers and compared them. Similar to paid VPN services, the most important criteria for a free VPN offer are: speed and the number and location of the servers. The security of the VPN and therefore your private data is an important criterion, especially with free providers. Further considerations are the use of P2P and the possibility of using certain streaming portals such as Netflix and bypassing its geoblocking settings, i.e. being able to use content that is blocked at your location.
1st place - NordVPN
Even if NordVPN is strictly speaking a premium VPN rather than 100% free, it wins our recommendation for the best free VPN because its 30-day money-back guarantee gives you access to the best VPN service in the world, and completely free for a whole month!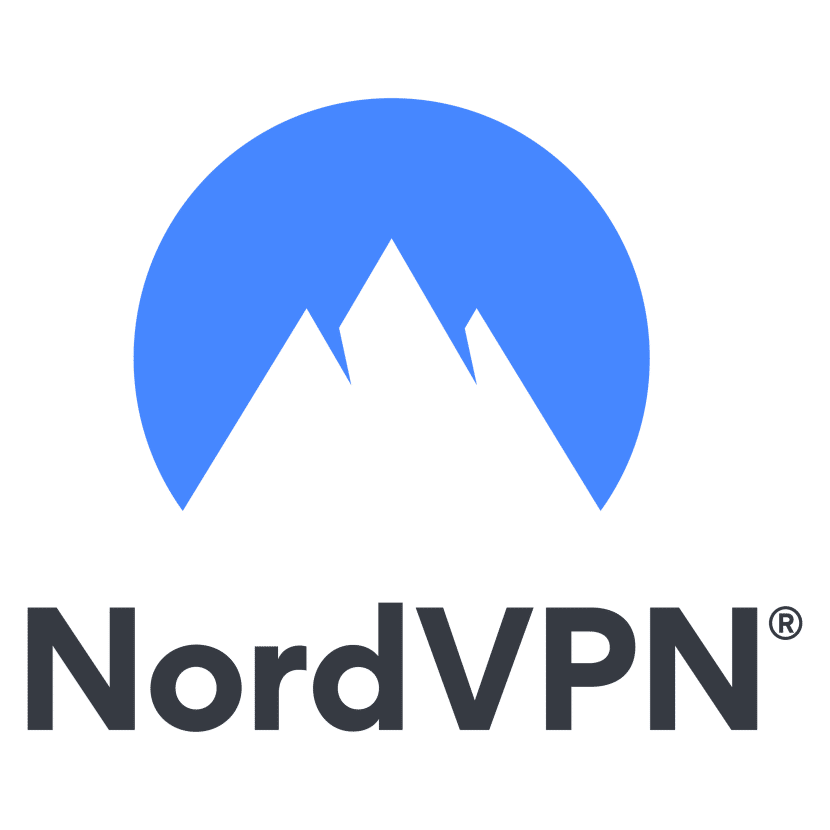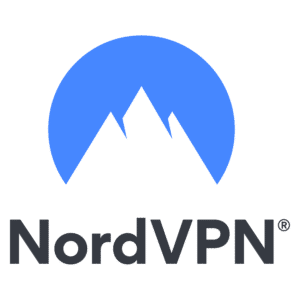 Thought a little around the corner, this free VPN offer is, but it works. What speaks for NordVPN are incredibly fast and stable servers with a choice of over 5800 VPN servers in over 59 countries. An unlimited amount of data for Stream Netflix, or downloading torrents and military-grade encryption Emergency switch. NordVPN also guarantees not to log your private data. In summary, the 30-day money-back guarantee is just too good not to be used! A VPN for Free - So What Are You Waiting For?
Conclusion: NordVPN is convincing all along the line and is equally suitable for all users, which is why NordVPN and us receive an unreserved recommendation!
2nd place - Proton VPN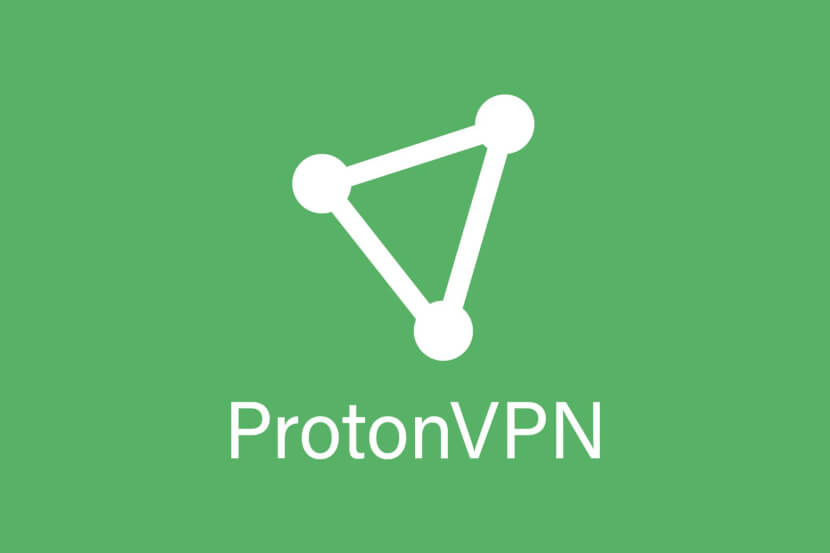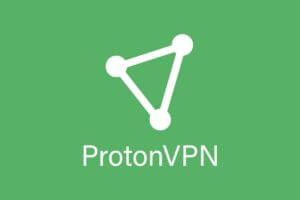 Proton VPN is probably the best known free VPN provider. He is permanently free and available for Windows, Android, MacOSX and iOS. In our test the only 'real' free VPN offer. Proton VPN comes with no ads and does not log any activity. In addition, P2P (Peer to Peer) is allowed and the speed of the servers is consistently fast enough at around 45 megabits per second. The special thing about a free VPN: Proton allows you unlimited data usage. All together, very good for a free VPN offer. The biggest limitation is that there are only 3 different locations to choose from: Netherlands, USA and Japan. Compared to paid providers, some of which offer over 5800 VPN servers in over 59 countries, Proton VPN can of course not keep up with the free VPN offer. Proton is also only available in English. A plus version is available, but it is relatively expensive compared to other providers.
Conclusion: Proton VPN free convinces with a constant, good speed for a VPN free bundle, especially convincing is that no activities are logged and Proton allows unlimited data usage. The big drawbacks are the server selection and the limited support, which is only available in English.
3rd place - CyberGhost

CyberGhost, like NordVPN, is better known as an elite VPN and not as a provider that offers VPN for free. CyberGhost currently offers a free VPN test and a money-back guarantee of 31 days! For the duration of the 31 days you get access to the complete VPN service. That means on all 5900+ servers in over 90 different countries! The average speed in our test was a lightning fast 58MB / s. CyberGhost allows you to use P2P and bypass geoblocking to stream Netflix, Hulu, etc. Just like with other premium VPNs, you don't have to worry about the security of your privacy, CyberGhost is considered trustworthy and advertises military-grade encryption for all connections !
Conclusion: CyberGhost is an absolute premium VPN provider with blazing speeds. There's no reason not to take advantage of the money back guarantee, so what have you got to lose?
Hotspot Shield VPN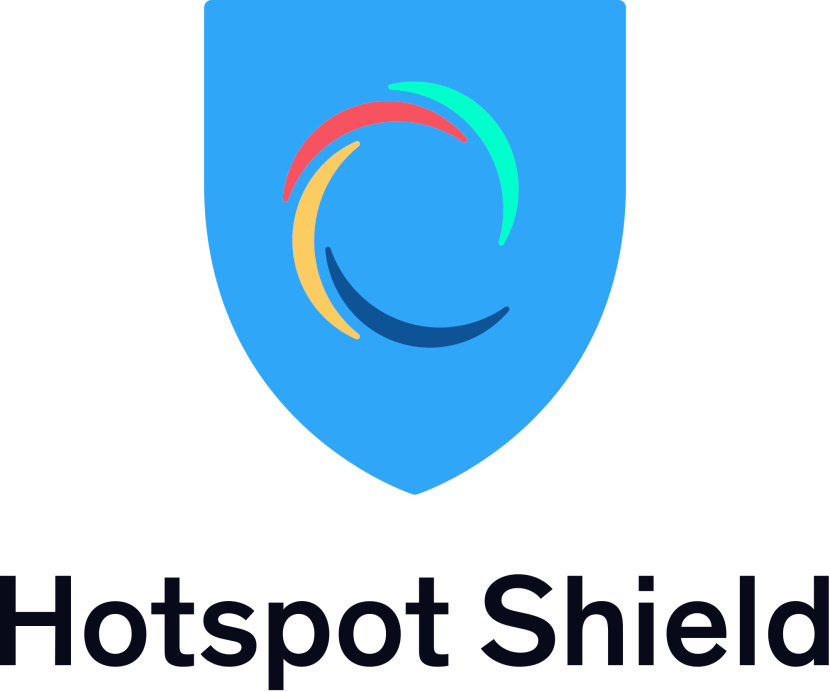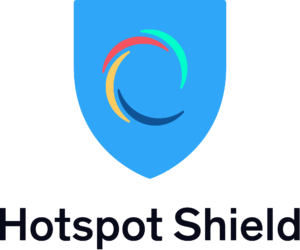 Hotspot Shield VPN is available for all operating systems and, in our comparison, has the best speed among the free VPN providers tested. In addition, Hotspot Shield promises VPN "Military-grade encryption" and allows access to geographically restricted content. Unfortunately, Hotspot is financed by a lot of advertising, which can be very annoying after a while. Another big drawback is the limitation of 500 MB per day, which means you can definitely forget about streaming your favorite series. For all users who can do without streaming and only want to surf the internet safely, Hotspot Shield VPN is ideal! Another restriction is that you can only assign one device to your free Hotspot Shield Konoto.
Conclusion: Hotspot Shield VPN is a very fast and secure VPN, which is not suitable for streaming or downloading torrents due to its data volume limitation.

WindScribe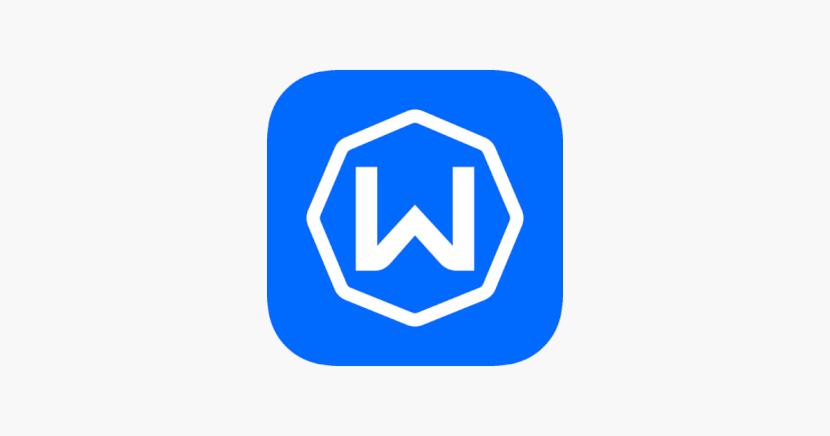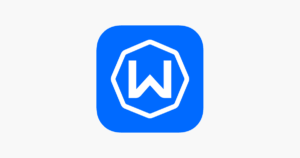 Windscribe is especially strong where Hotspot Shield VPN has its greatest weakness - generous 10GB of data per month offers Windscribe VPN for free. You can even use various promotions and competitions, such as tweeting and referring friends additional 15 GB unlock. The large volume of data is particularly useful as Windscribe VPN supports torrenting. In the free version you have access to servers in 10 different countries, in the paid version 50. A positive is also a very good one Customer service with live chat Function which is unfortunately only available in English. The speed is constant and sufficient for most applications.
Conclusion: If you are looking for a free VPN for torrents and can live with restrictions like 10Gbyte data per month and only 10 different server locations, Windscribe VPN is best for you!

hide.me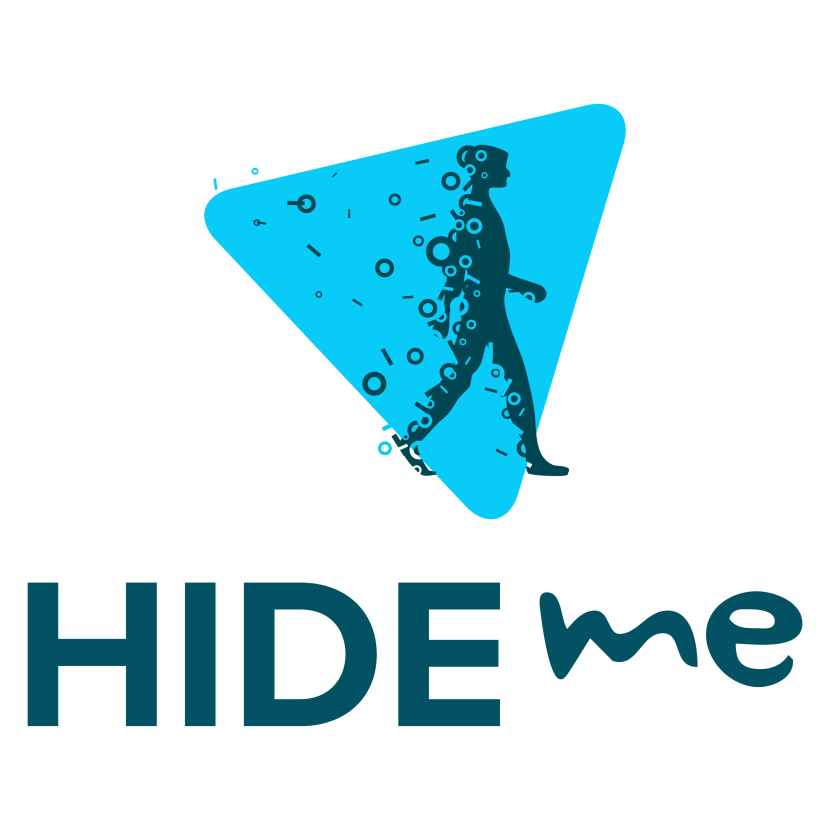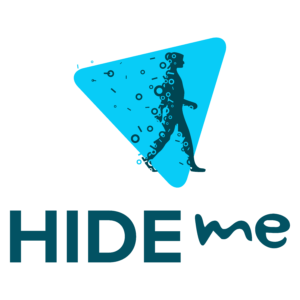 hide.me offers good connection speeds for very fast loading and surfing and a guaranteed, lifelong free service, which, however, comes with some restrictions. There are only 2Gbytes of free data available per month and you only have access to servers in five different countries. Hide.me supports torrents, but 2Gbytes per month is often not enough in practice. On the positive side, hide.me has a strict no-logs policy and is considered very secure and trustworthy.
It is also interesting that hide.me unlike most other free VPN providers available in German is. If this VPN generally convinces you, but the restrictions bother you too much, hide.me offers a free trial month for its full version.
Conclusion: hide.me is a good choice for anyone looking for a fast, free VPN with German language! The biggest restrictions are the limited server choice and the low data limit per month.

tunnel Bear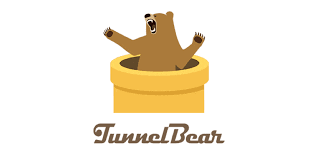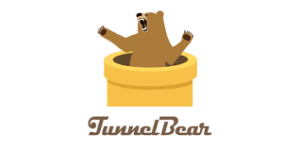 has a particularly user-friendly interface, which is particularly suitable VPN - newbies directs. The connection speeds are convincing and Tunnelbear VPN promises no logging and powerful encryption. You won't find any advertising in the free version either. Unfortunately, it is very negative that TunnelBear VPN has the lowest data volume of all free VPN providers, only 500Mbytes per month are available. These can, however, be increased by 1 GB if you tweet about the company. The server network is also rather small and restricted compared to other alternatives.
Conclusion: TunnelBear is suitable for everyone who is looking for a simple and uncomplicated user interface and only needs a VPN for occasional surfing on the Internet.

Summary
Nowadays a VPN is indispensable for anyone who wants to surf the Internet anonymously and securely. There are many free VPN providers, but they all come with some very severe restrictions. Even the best free variants we tested simply cannot keep up with the paid competition. Improved security, unlimited data volumes, faster and more different servers to choose from are the most important criteria for a paid VPN.
The good news is that good VPNs these days are cheaper than you might think, and that you can try most premium VPNs for free to make sure you're satisfied.
Free VPN - the most common questions:
Which free VPN is really free?
There are many different VPN providers that offer VPN for free, but most of them have many limitations such as data volume, speed and security of your privacy, which is why it is even more important to compare the free VPN providers
Are VPN free offers safe?
This question cannot be answered with a simple yes or no. There are many free VPN providers that have proven unsafe by selling users' data for criminal use. However, the free VPN providers on our list have all been verified and are considered safe.
What is a VPN?
VPN stands for Virtual Private Network, it is used to connect participants of different private networks with each other securely and anonymously.
Should you use a VPN?
Yes, if you are concerned about your privacy, want to surf the internet anonymously or want to bypass the geo-blocking function of some streaming services like Netflix.