The VPN Having installed (Virtual Private Network) is now standard for many Internet users. Especially for those who use a VPN for streaming. In recent years there has been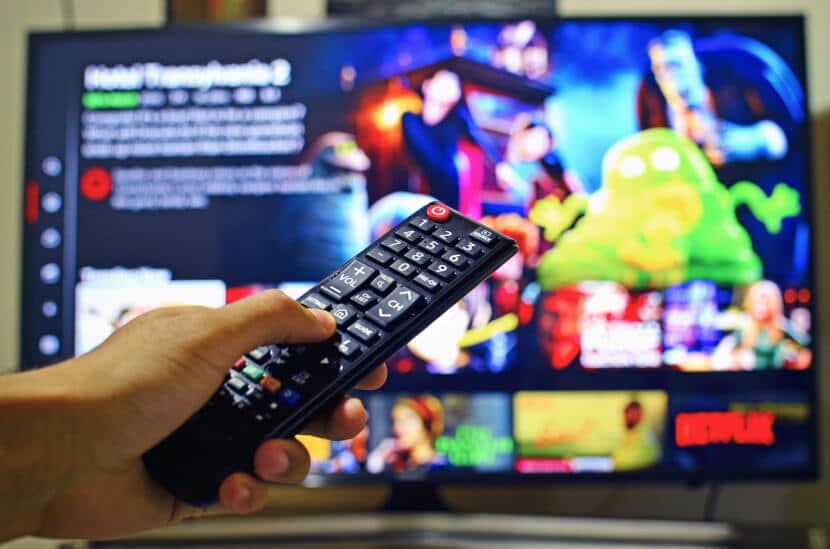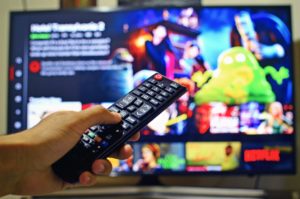 a large increase in streaming services and, accordingly, in content - which of course you would like to use. Unfortunately, there is a catch: geoblocking. Many titles from foreign streaming services are blocked for the respective country for licensing reasons. In other words: If you want to watch a TV series from the USA or a football game in England, you can't do that without a VPN.
The range of films and series in Germany is very large on Netflix & Co, but there will always be titles that do not appear in this country. This is precisely why it is worth installing a VPN so that you get a wider selection. Of course, this also works the other way round: When you're abroad, you can use German streaming services with the help of a VPN.
But what exactly is a VPN? How it works? How can you use it for streaming?? In our big test of the best streaming providers 2020, we looked at the largest VPN services.
Contents
No time? - The best VPN Netflix at a glance:
UltraVPN is one of the best VPN providers when it comes to streaming. With this provider you can enjoy content without throttling or data volume caps. Thanks to the large selection of countries, you can connect to a country of your choice within seconds. After that, you can enjoy a rock solid, fast connection.
A reliable and very good VPN, especially good for streaming movies or Series from the USA suitable. This VPN service impresses with its large selection of servers and countries, excellent speed and the SmartPlay function, which was designed purely for streaming.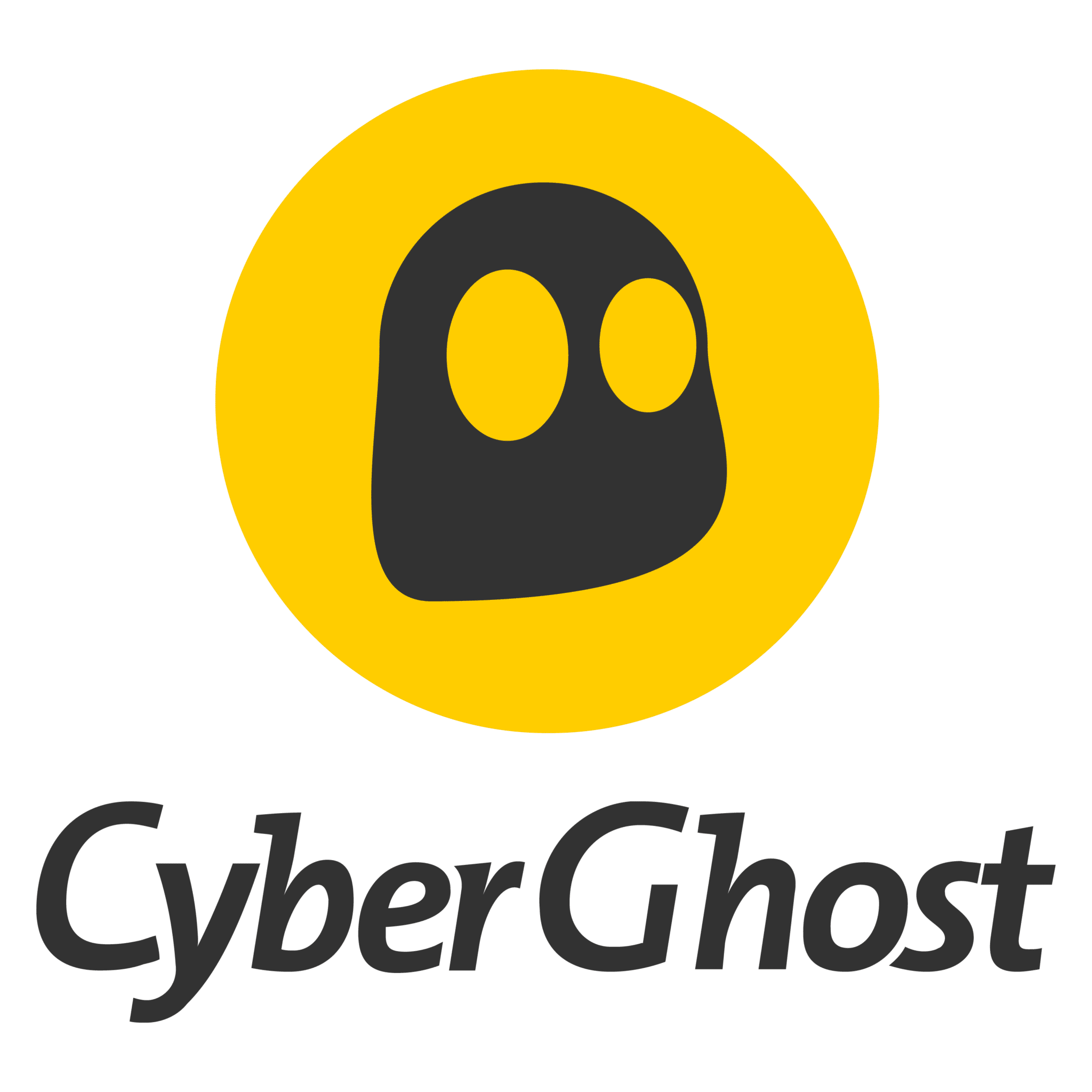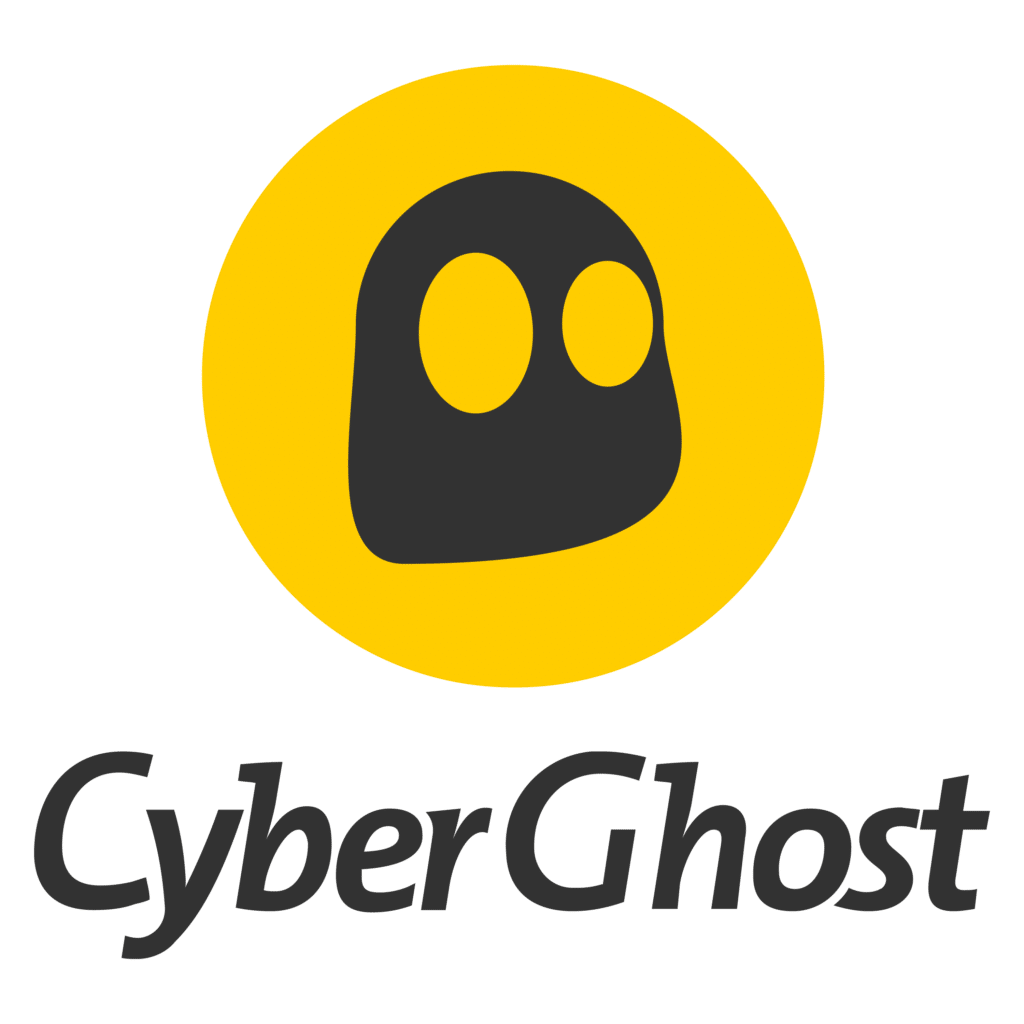 The fastest VPN we tested with the most servers to choose from. A solid VPN provider with which you can safely use Netflix. A big plus is the purely German user interface and handling.
What is a VPN?
VPN stands for Virtual private network, in German "virtual, private network". With a VPN connection you can surf the Internet via a virtual network that exists in addition to your own network connection. In short: when you connect to the Internet or your local home network, all data transmission is encrypted. So neither your ISP nor others can see this.
A VPN is almost indispensable for streaming. But also the topic around Privacy and anonymity on the internet is becoming more and more important. As soon as you connect to the Internet, you leave your mark. Not only is your location disclosed, but also your entire behavior on the Internet. Many websites also record what you are up to on the Internet. Your surfing and buying behavior is logged, your e-mails are saved and, if necessary, you can even see your messages.
In the worst case, so Hackers access your data, such as passwords, and use them for criminal activities on the Internet.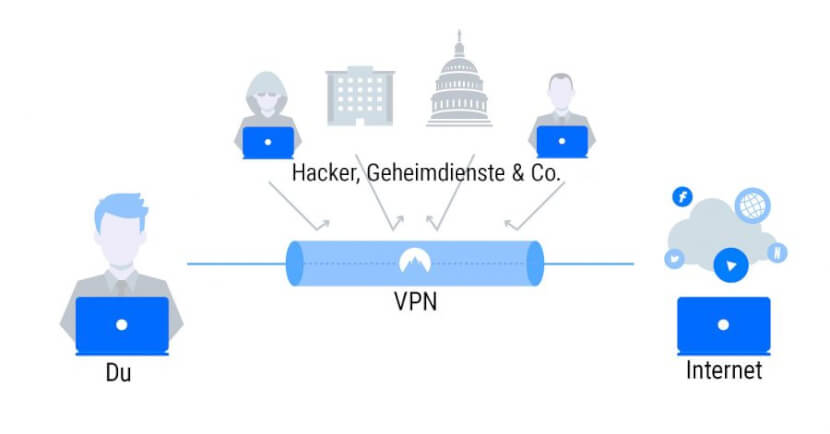 So if you stream want your Privacy appreciates and still anonym want to stay, you should opt for a VPN. What exactly is a VPN and how it works, we have you here explained. In this article you will find useful tips about VPNs and why it is so important.
VPN for streaming - do I need it?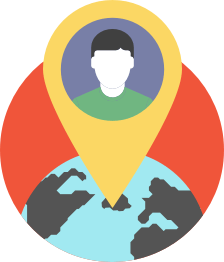 This is the case for many users on the Internet these days stream indispensable. Whether you want to watch a film or want to follow foreign news, there may be times that some titles are not available in your own country. Foreign television programs can often not be viewed either. This is due to the so-called geoblocking. More on that later.
Through your The IP address you are identifiable and traceable all over the internet. Because this IP address has been assigned to you - it is your digital footprint. Based on your IP address, every streaming service or television provider knows immediately where you are. Your IP address will be assigned to you by your Internet service provider. Even if you often do not recognize your direct location, you can still see in which country you are. This means that you cannot access some streaming offers from abroad because they are blocked. Without a VPN, you can only use streaming services in your country.
You connect using a VPN service encoded with a VPN server. This VPN server then connects you to the Internet. Depending on the server selection you will get one accordingly new IP address allocated. Your IP address is thus concealed (so-called IP cloak). Streaming websites will only see the IP address that you have selected through the VPN provider. Your normal IP address remains hidden. You can find more about hiding your IP address here.
Geoblocking - what does it mean?
Geo-blocking or country blocking means that your location is determined based on your IP address - and so is you no access to blocked sites or services from abroad have. So if you want to access the offer of Netflix & Co in the USA, this will be prevented by many providers. The same goes for other streaming services. So are for example YouTube Videos only available in certain countries. Perhaps you have already received an error message like this: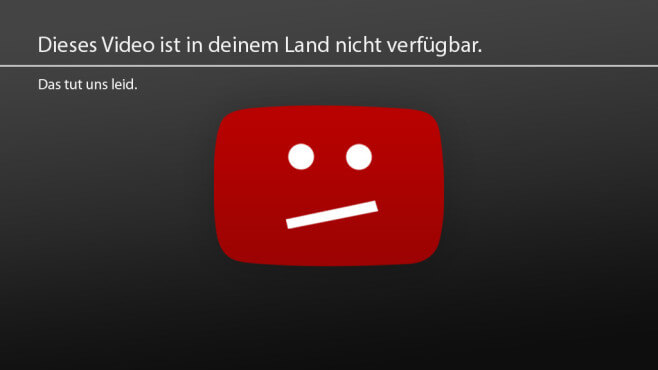 "This video is not available in your country. We're sorry."
This error message appears when you want to watch a video that you cannot watch from your location. Other streaming services like Netflix, Amazon Prime, Hulu, etc. also have similar error messages. So to work around this you need to have an IP address from the country where the video is available. And that only works with a secure and solid VPN provider. For example, we have detailed information on how to watch Netflix from all countries in this article explained.
VPN services for streaming: you should pay attention to this
When deciding on a VPN provider, you should definitely pay attention to the following features that every service should have:
Large selection of servers and countries Fast connections and unlimited bandwidthBypassing Anti-VPN TechnologiesChoice of devices and operating systemsSecurity and encryption
Many VPN providers already offer a wide range of servers and countries to choose from. Before you decide on a provider, this is one of the most important criteria. For example, if you want to watch BBC from the UK, your provider should also have servers in that country.
When it comes to streaming, speed and unlimited bandwidth are a must. After all, you don't want to wait forever for a video to load ("buffer"). In addition, almost every film or TV series is in HD today - but without a fast speed the quality can suffer.
Many streaming services have what is known as a "black list". This list includes all IP addresses that are blocked. Often these are IP addresses from free VPN providers or proxies. These were blocked because they were distributed to too many users. Therefore, you should make sure to find a VPN provider who changes its IP addresses regularly. This means that the IP address assigned to you cannot be assigned to any VPN provider.
If you would like to stream from your mobile phone, tablet or computer, you should first check whether the VPN provider supports all common operating systems. If you want to use multiple devices for streaming, make sure that the VPN provider allows them to be used at the same time.
A good provider offers 256-bit encryption with kill switch technology and other features that allow you to stream securely and anonymously. In addition, the provider should offer the OpenVPN protocols with TCP and UDP.
These are the best VPN providers for streaming
With the large number of VPN services available, it can be difficult to choose a good provider. That is why we have looked at the best providers for streaming 2020 for you and put them to the test.
UltraVPN
UltraVPN is a provider based in the UK. UltraVPN has been offering its service for all major operating systems since 2006. Due to the excellent speeds and country selection, this is one of the best VPN providers when it comes to streaming.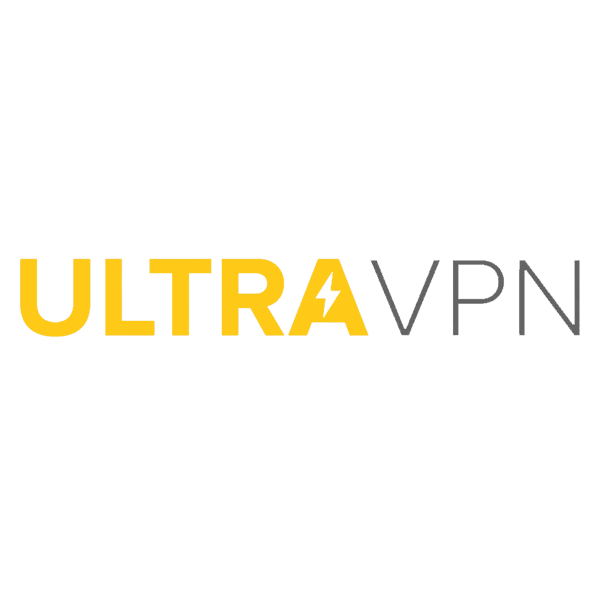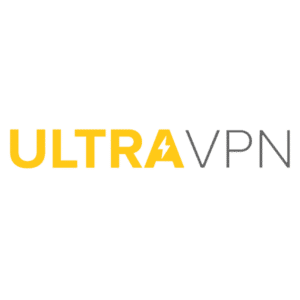 Server and country selection
UltraVPN offers you a choice of over 55+ countries. This allows you to quickly and easily select your country of choice and connect.
High speeds and limited bandwidth
In our test, UltraVPN was particularly able to score with its excellent speed. So we could watch YouTube videos in the highest quality. We were also able to play titles quickly and easily on Netflix and Amazon Prime. In our speed test, we found that UltraVPN lost a maximum of 10% of our conventional speed. This puts UltraVPN clearly ahead of NordVPN or GhostVPN.
Quick and easy change of IPAddresses
In our test, we were able to watch blocked videos without any problems. When we changed countries it worked quickly and easily. UltraVPN was also not discovered by any VPN provider. In other words, the IP addresses that we were assigned were not on any black list.
Use up to 3 devices at the same time - on all common operating systems
UltraVPN can be used on all common operating systems such as Windows, macOS, Android and iOS. It can also be installed as a Chrome plugin. In addition, the software can be used on three different devices at the same time. Although this is less than with NordVPN, it guarantees the speed of streaming here.
Security and encryption
UltraVPN offers 256-bit encryption with all common protocols. There is also Killswitch technology, a secure firewall and a "no-log policy".
Price: From $ 3.75, depending on the commitment - you can choose between a 1-month, 6-month and 12-month commitment.
Bonus: UltraVPN offers a 30-day money-back guarantee.
Conclusion: In our test, UltraVPN could completely convince us. The price-performance ratio is excellent. This provider is excellent especially for streaming for Netflix, Amazon Prime, Hulu, but also YouTube videos.
NordVPN
NordVPN is one of the best provider for the most common operating systems. With its enormous range of over You can stream 5800 servers in over 59 countries with NordVPN without hesitation. NordVPN offers the following Features: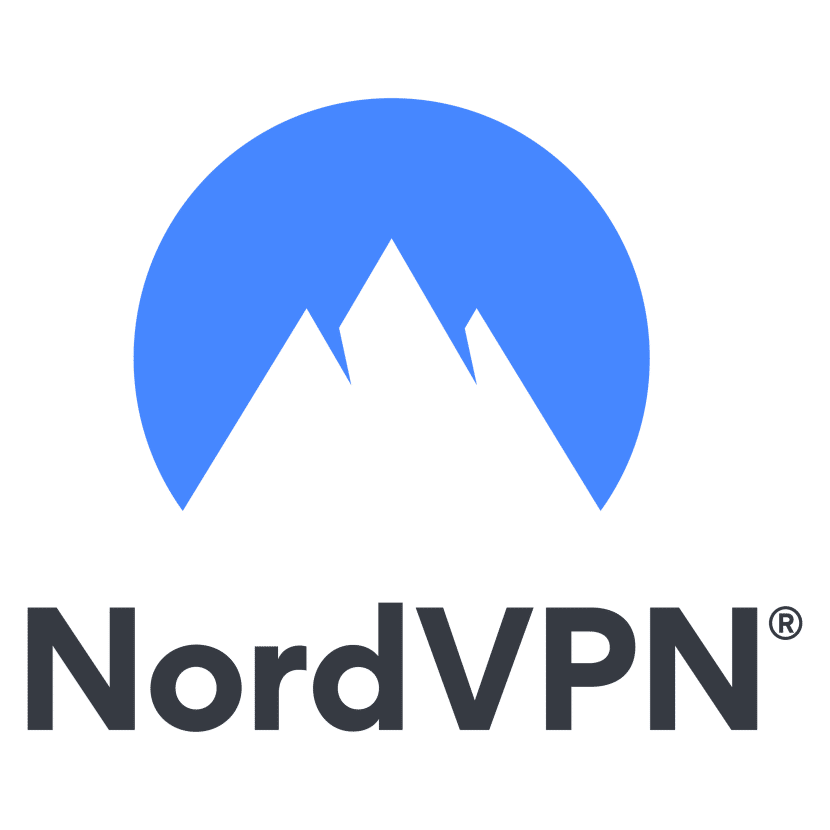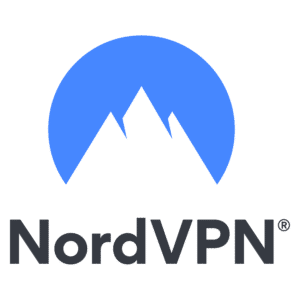 Large selection of servers and countries
With 5800 servers in 59 countries, NordVPN has the ability to connect to numerous different servers from all over the world. Thus we were able to connect with several stand orders from the USA during our test in order to use the offer of Netflix and Amazon there.
Excellent speed
With an average speed of around 57 Mbit / s we were able to stream all films or TV series without any problems. However, depending on the country, the speeds were slower. However, switching servers helped. NordVPN also offers unlimited bandwidth.
Quickly change locations or IP addresses
Some locations delivered slower speeds than others. With NordVPN you can also change location and server quickly and easily. In addition, not a single IP address was blocked.
Streaming on up to 6 devices possible
NordVPN offers the simultaneous use of up to 6 devices on all common operating systems. However, you should only use this for streaming if you already have a high internet speed. In our test, we were able to connect 2 devices at the same time without any loss of speed. With 3 or more devices, the speed suffers a little.
High security and anonymity
In addition to very good encryption, NordVPN offers several security-related features. So you can make use of "Double VPN" (a double VPN connection). There is also kill switch technology and a no-log policy.

Price: NordVPN offers different packages. The VPN service can be purchased from € 3.10. Here, however, you have to offer yourself 3 years of service. However, there is also a 1-month, 1-year, and 2-year package.

Bonus: You can use NordVPN thanks to the 30-day money-back guarantee risk free test.
Conclusion: NordVPN impresses with its fast speed, security and its SmartPlay function. The VPN provider is available on all common operating systems. So you can enjoy this VPN for streaming titles from the USA or other countries on your computer, smartphone or tablet undisturbed. If you want to learn more about NordVPN, you can check out our comprehensive review here read.
CyberGhost
CyberGhost is a German VPN provider that scores above all with its very large selection of servers and countries. The German provider ended up just behind NordVPN in our speed test. The service is particularly impressive because of the following Features:
Large selection of servers and countries
With more than 6200 servers in over 88 countries CyberGhost offers a wider range of servers and countries than NordVPN. In our test, we connected to several servers, but experienced disconnections on some of them. In principle, however, this is not a problem, because we were able to choose a new server without any problems.
Outstanding speed
CyberGhost was just able to convince with its speed in our test. Here it even surpassed UltraVPN. However, we had to reconnect from time to time because it sometimes crashed.
Stream up to 7 devices possible
CyberGhost is available on all major operating systems and can run on up to 7 devices at the same time to be used. Thanks to the high speed, streaming was possible on 3 devices without any problems before there was a loss of speed.
Security and privacy
Like UltraVPN and NordVPN, CyberGhost scores when it comes to security. The supplier offers one AES-256 encryption, kill switch technology and No log policy.
Price: CyberGhost is available from € 2.64 - but with a 3-year commitment. Otherwise the service offers the same packages as NordVPN.
Bonus: Thanks to the 45-day money-back guarantee, you can try CyberGhost risk-free.
And finally ... CyberGhost is a very good provider with whom you can stream undisturbed and anonymously. In our test, we were able to test Netflix, Amazon Prime, Hulu and YouTube videos without any problems. Every now and then there were disconnections, but after changing the IP, everything worked perfectly again. The VPN provider impresses with its large selection of servers and outstanding speeds. You can find more information about CyberGhost here.
Conclusion
When it comes to streaming, we all could three VPN providers completely convince. Which one you ultimately choose depends entirely on you. UltraVPN was able to give us thanks to his Speeds, Safety, and especially solve problem Furniture convince. In addition, we were able to use all common streaming services. Due to the price-performance ratio, we recommend UltraVPN, as you only have to commit yourself for a maximum of 1 year. Otherwise, NordVPN and CyberGhost are just as great for streaming.
FAQs
Will my speed slow down when streaming through a VPN?
In our test, we could only see minor losses in terms of speed. Typically, your speed will slow down a bit when you use a VPN, but in most cases this will not be noticeable. This is precisely why a VPN is ideally suited for streaming.
Can I also use a free VPN provider to stream?
Is streaming legal on a VPN?
Yes! Streaming with a VPN service is legally completely legal. The only gray area there is is downloading content. However, watching videos, films or TV series is completely legal.