Jimdo started with three teenagers in an old farmhouse in northern Germany. The company is now one of the best modern website builder providers with almost 200 employees and several million euros in sales per year.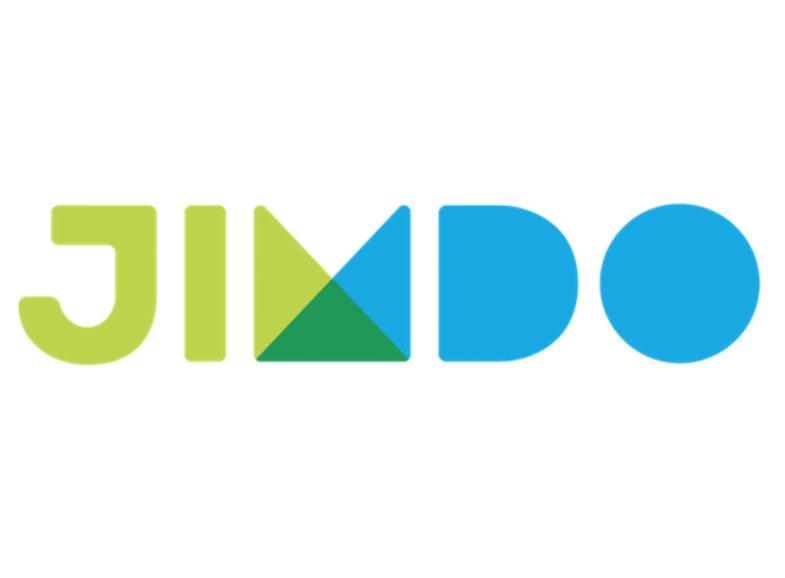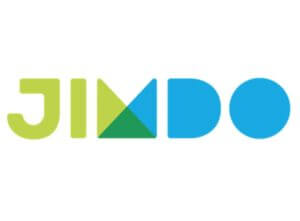 Different to SiteGround or Kinsta Jimdo is not suitable for general web hosting or WordPress web hosting, but only works if you want to create a new website with the help of a website builder. However, Jimdo is really good at that. The company became known with the first iPad app for creating websites.
Contents
What does Jimdo offer?
Jimdo offers you an all-inclusive solution for hosting and creating a website. You create your website using the Website Builder Builder and host it directly on Jimdo's servers. This means that Jimdo is not only part of your website ecosystem, it actually does everything you need from start to finish to create a website.
Jimdo even went a little further with the concept and simplicity of a website builder. Jimdo's newest website builder is called "Dolphin" and automates most of the work for you. All websites that you create through Jimdo are beautiful and have a fully responsive design.
Think of it as a bit like building a house. Instead of building your own house that you own, Jimdo rents you an apartment over which you have control over furnishings, cleaning and everything else. You leave the construction, installation, security and infrastructure to the owner of the residential complex.
Just like building a house, Jimdo, as a website builder, compromises between convenience and control. Both have advantages and disadvantages. We'll show you which ones in our experience report.
Jimdo web hosting review
If you're looking for a simple solution for your next website project, but don't want to deal with technical details, Jimdo could be just the thing for you. We learned to love some great features in our test.
Create your website
For some time now, Jimdo has offered two options for creating your website. First there is the standard website builder, which works similarly to other website builders. The latest development from the company is the Dolphin AI controlled website builder. Jimdo claims that you can use it to create a website in just three minutes.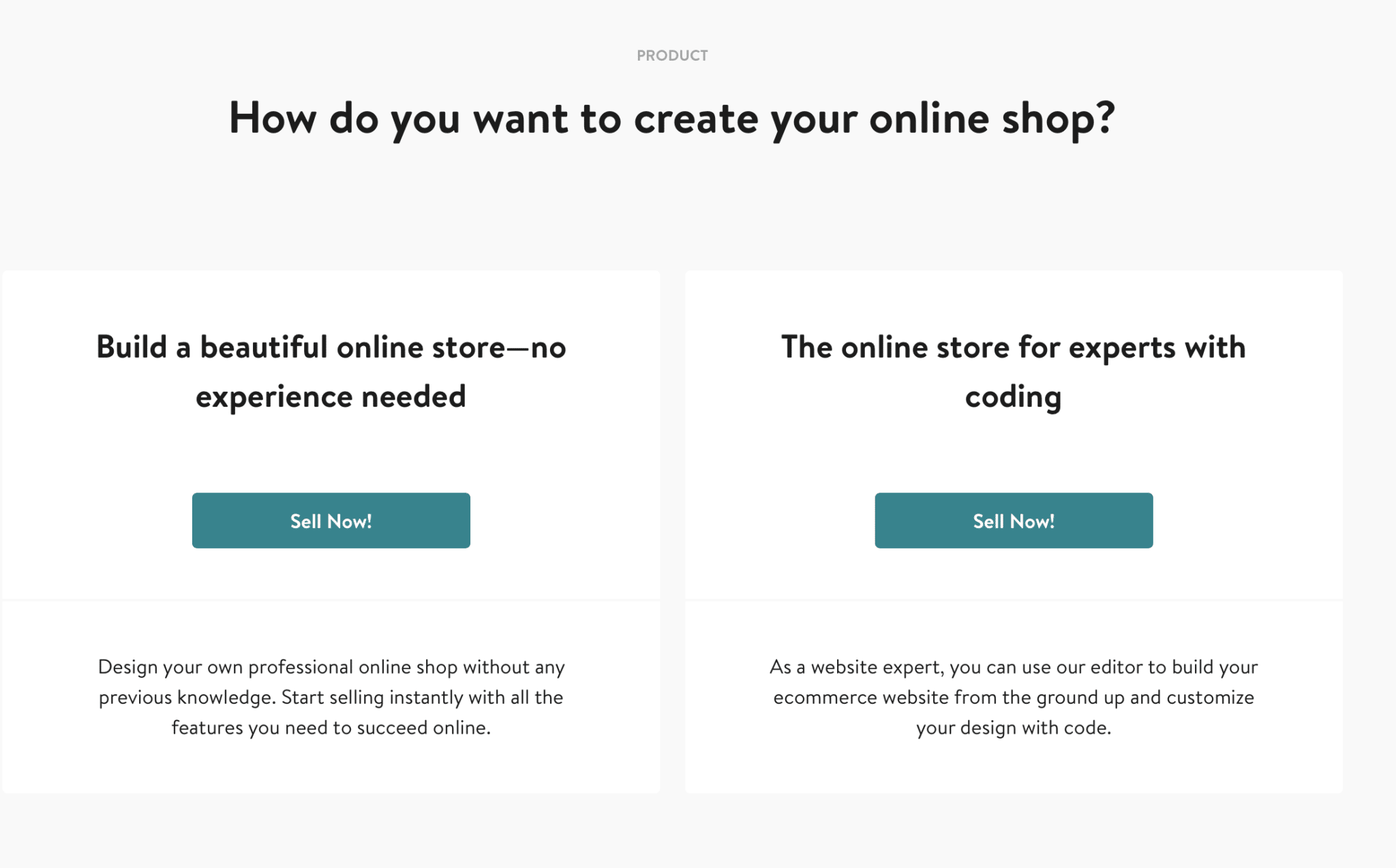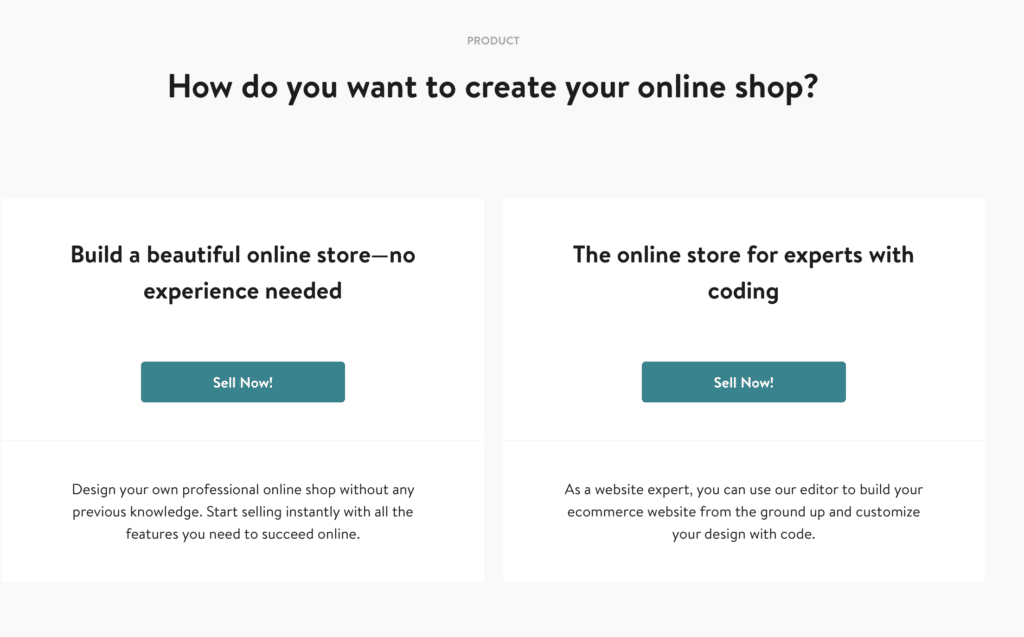 Dolphin Website Builder
If you choose the Dolphin Website Builder you first have to enter the name of your company. Dolphin will then show you some possible companies that can be found online. Just click on your company or skip this point if you don't have an online presence yet. Next Jimdo asks about the purpose of the website: Is it for a company, an event, a portfolio or an online shop to buy and sell goods or services.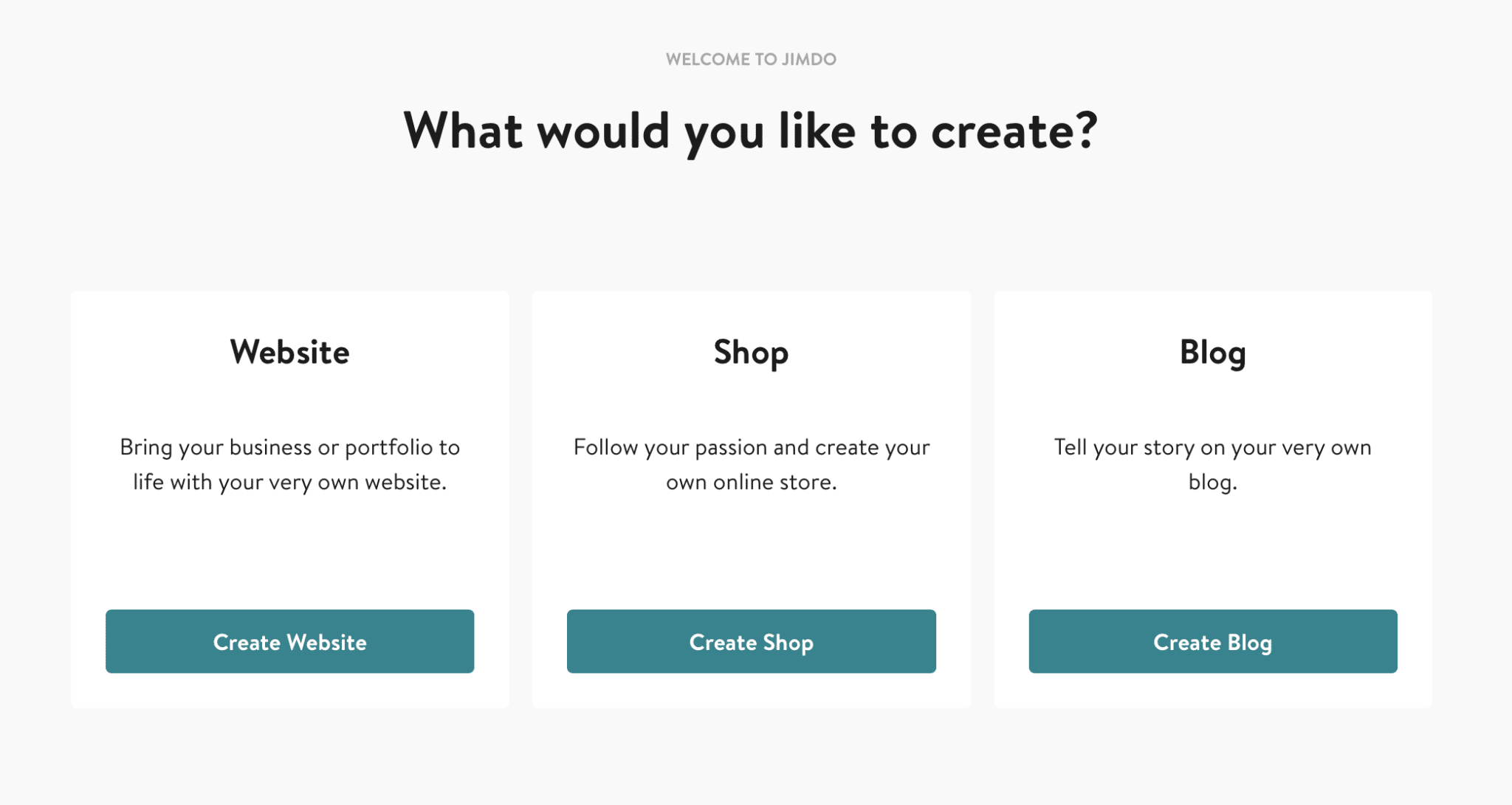 Then you can choose the right one for your website from a list of options such as bakery, fast food, construction company, etc. and connect an existing Instagram account.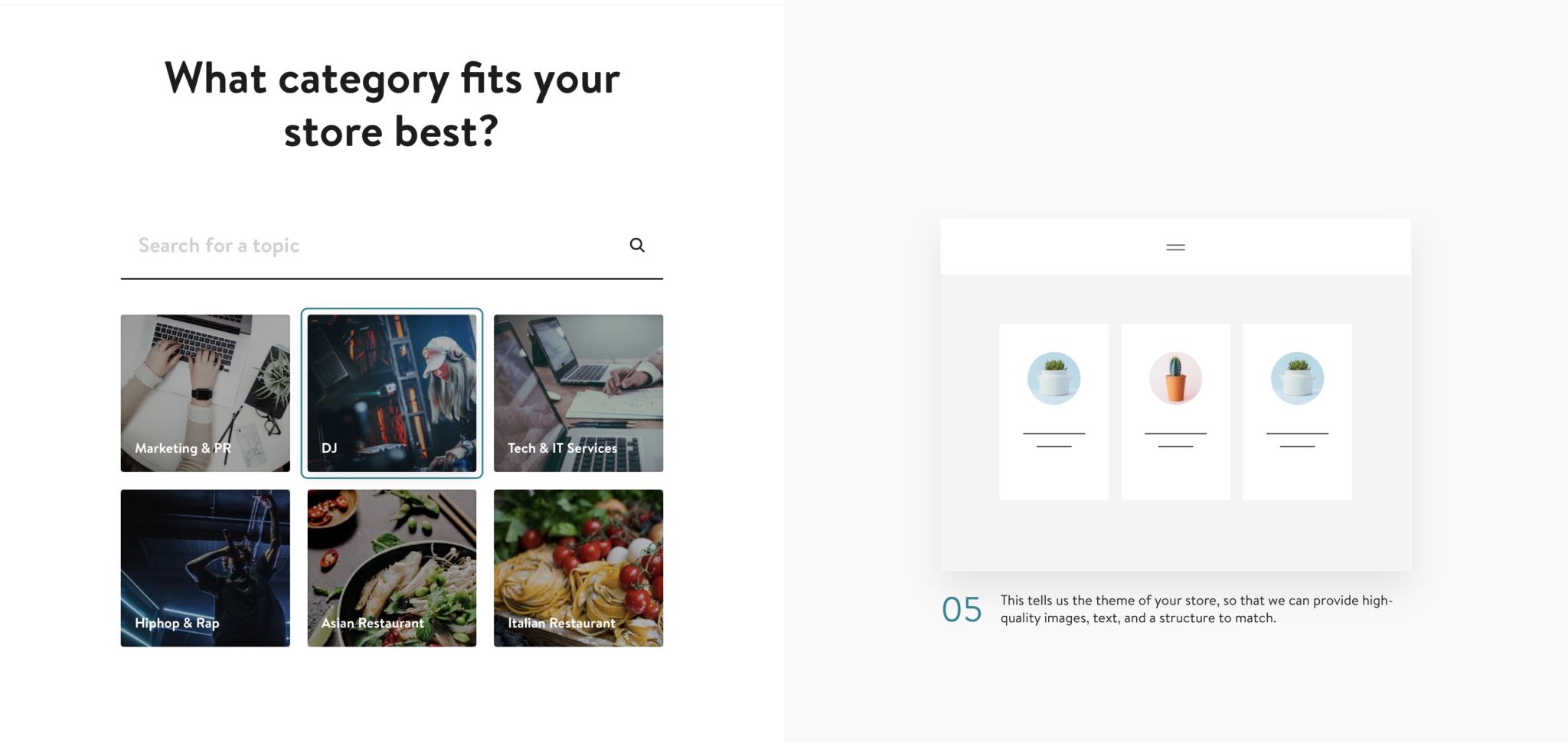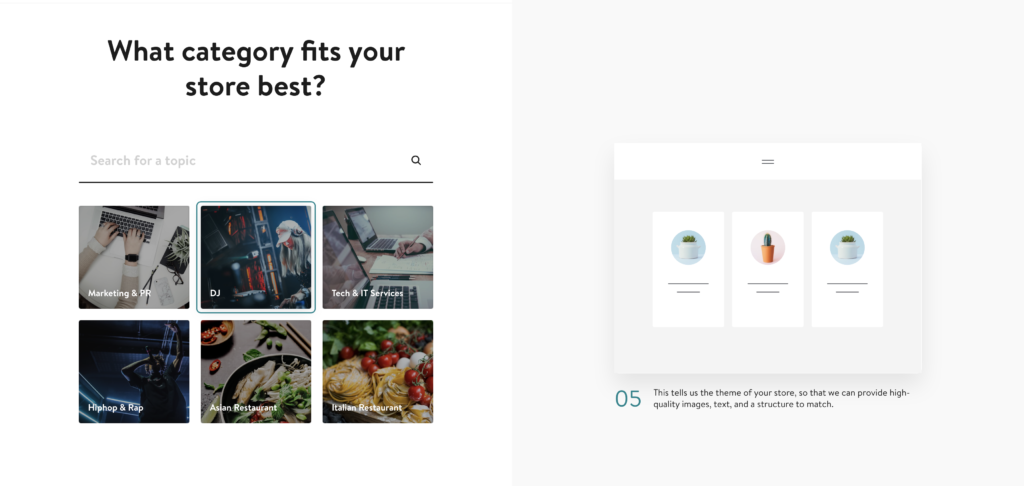 Finally, you choose the style of your website, for example modern, elegant, minimalist, etc. If you already have a domain, you can now link it to your new website or get a Jimdosite.com domain assigned.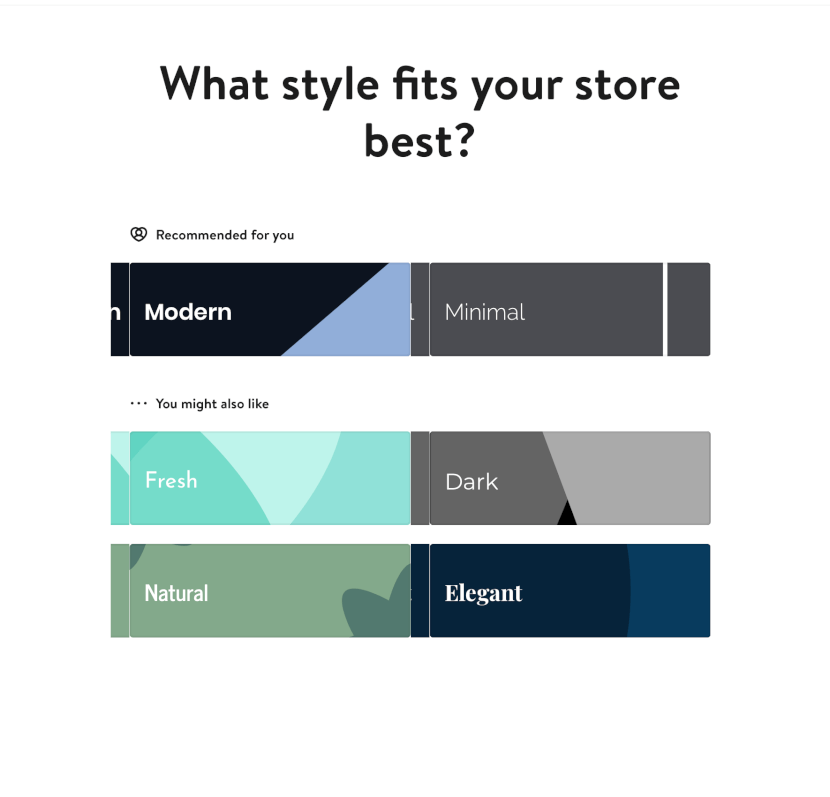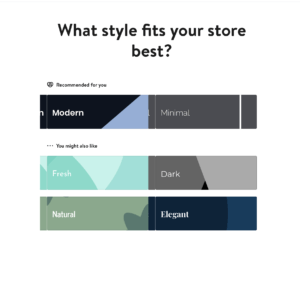 The result is actually very impressive. In our test we used a local hairdressing salon and Jimdo recognized it directly and even found photos of it on the Internet and used them for the website. The website was fully responsive and even included a GDPR-compliant cookie notice.
Standard website builder
If you choose the standard website builder, you have to choose whether you want to create a website, an online store or a blog. Then you select your industry, for example bar, restaurant, club, etc.
When you're done, there is a whole range of templates to choose from, similar to other website builders. Jimdo offers around 15 modern and free website templates to choose from and more than 40 paid ones. Alternatively, you can start with a blank website. In our test, however, we noticed that the choice of industry really doesn't matter with the standard website builder, as you always get the same templates to choose from.
Even if the standard website builder from Jimdo is a bit more complicated compared to the AI ​​Dolphin website builder, it is still very easy to master and intuitively designed. You simply move your mouse over the displayed buttons of an object to perform general actions such as deleting, copying, moving up or down. Different to Wix Unfortunately, Jimdo does not allow objects to be placed at exact pixel coordinates.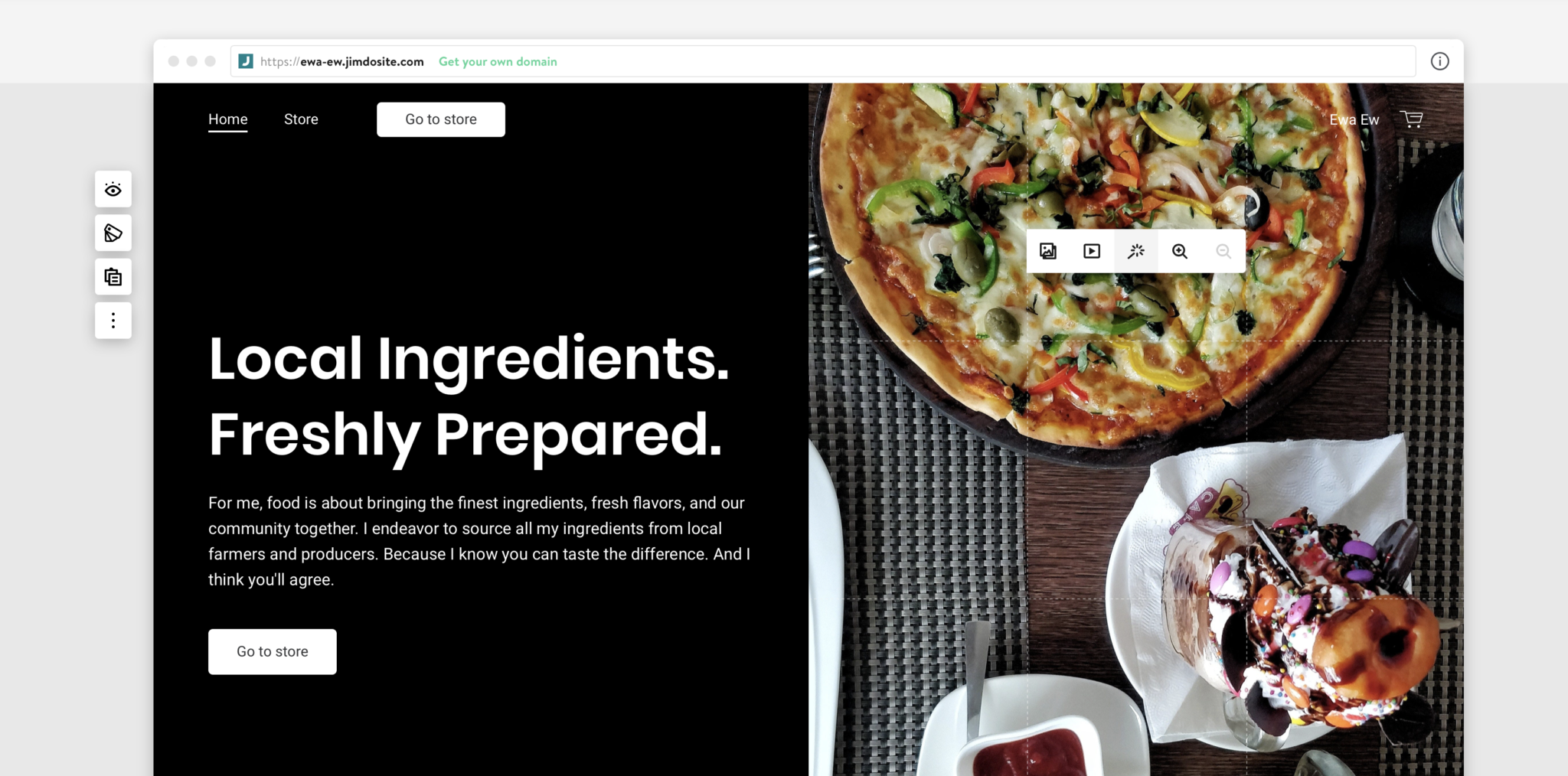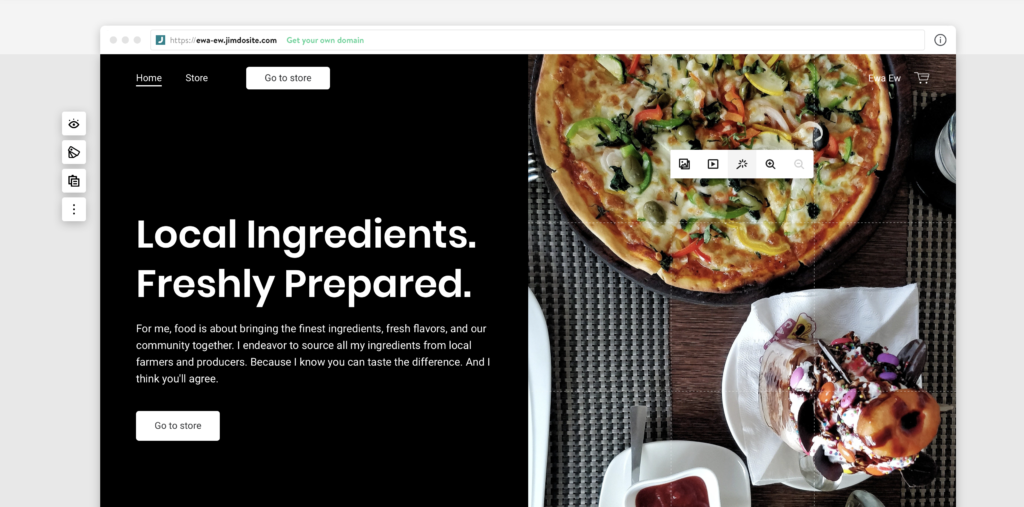 Clicking an item displays a larger toolbar with more options. You can then, for example, edit the text, change the style or replace an image. The toolbars are very well designed and only need a few clicks to perform the most important actions.
The navigation menu at the top left of the page allows you to rename, add, change or delete a page. The whole user interface is very easy to use. In contrast to other editors, there are no unnecessary controls that distract you or redirect you to another place. All the important elements that you need to design your website can be seen at first glance.
Adding objects to your website is also very easy. To do this, simply move your mouse over the page and click on the large "+" symbol. After that, you have a variety of different elements to choose from to add to your site.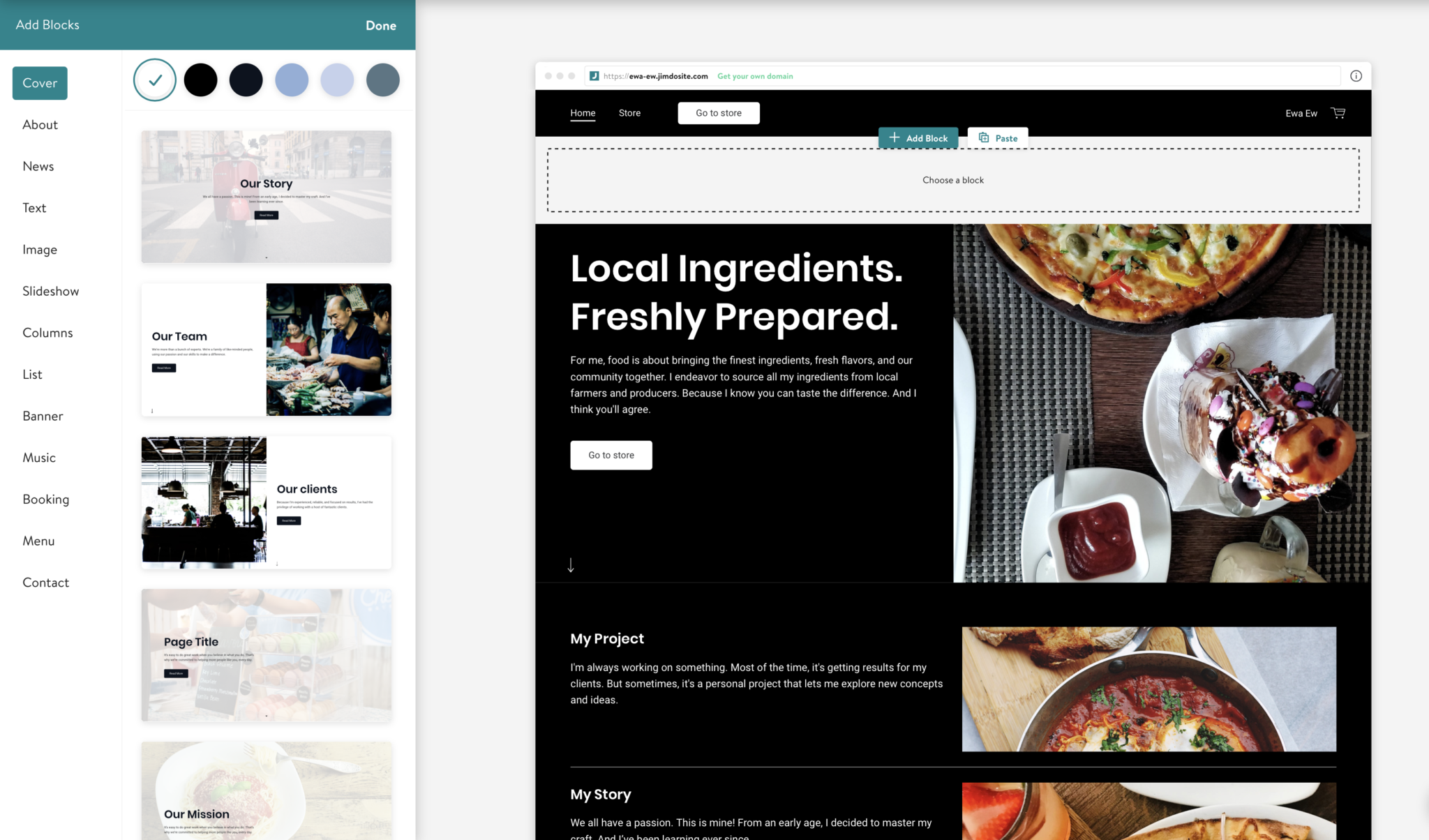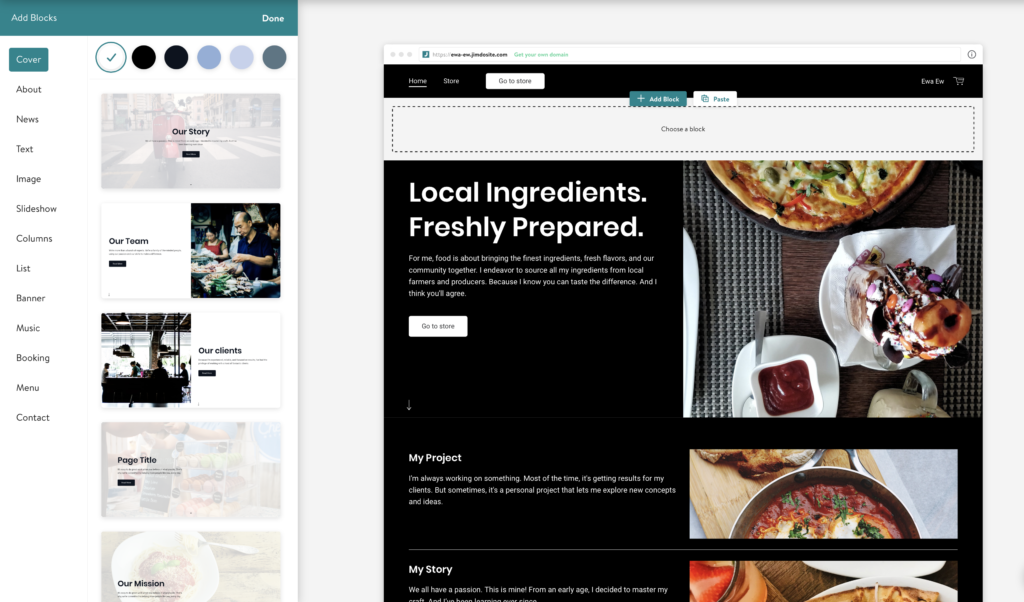 If you are looking for a simple website builder, we can definitely recommend Jimdo. There is also a global button for undoing an action.
Website builder functionality
In contrast to other web hosting providers, the main criterion at Jimdo is not the performance of the servers, but the functionality of the website's modular system. In the following section we will therefore go into the most important elements of a website builder and how well Jimdo masters them.
Media
The tools for editing media are unfortunately quite limited at Jimdo. For example, if you click on a picture, you have the following options:
Exchange picture
Replace the image with a video
Add a filter
Come in and out
Unfortunately, this is not a very large selection of options. Website builders like Wix offer a lot more. The options for videos are also very limited. You cannot host a video locally and you can only link videos from YouTube or Vimeo.
When you add a new block to your page, you will be presented with a number of options in the left sidebar. For pictures, you can choose whether you want to add a single picture or a slide show. The options for slide shows are also rather limited. You can add or delete images, replace an image with a video link to YouTube or Vimeo and use the image editing options listed above, unfortunately there is nothing more.
Other media blocks include the ability to add music via a link from Apple Music or Spotify. Overall, however, it makes sense that the media options are so limited, since Jimdo advertises itself as a particularly simple and easy website builder. The things we've listed here work smoothly and look great in the end.
Blog
Jimdo offers you the opportunity to run a blog. Just click on "Activate Blog" in the menu bar. Once you click the big blue button, the blog feature will be activated immediately.
Now you can click on "New Post" and you will be shown a new page. On the left are buttons for the title and main image for your blog post. If you activate the advanced options, you can edit the URL of the post, add tags, enable comments and add more sharing buttons. That's a good range of options. Unfortunately, we don't understand why the options were divided into "Basic" and "Advanced", as this makes everything a little more confusing. Also a little annoying is that you have to click save every time before you switch tabs.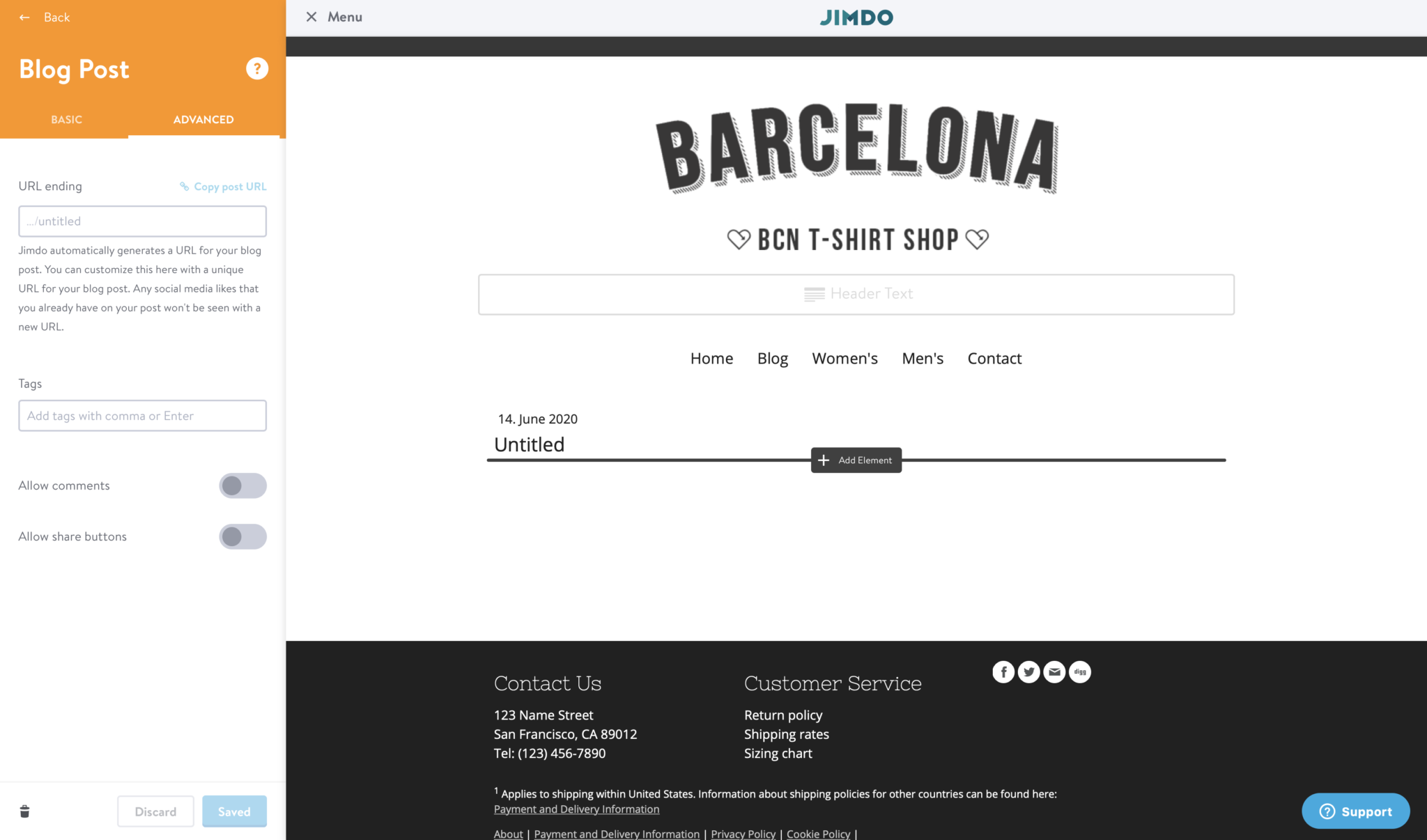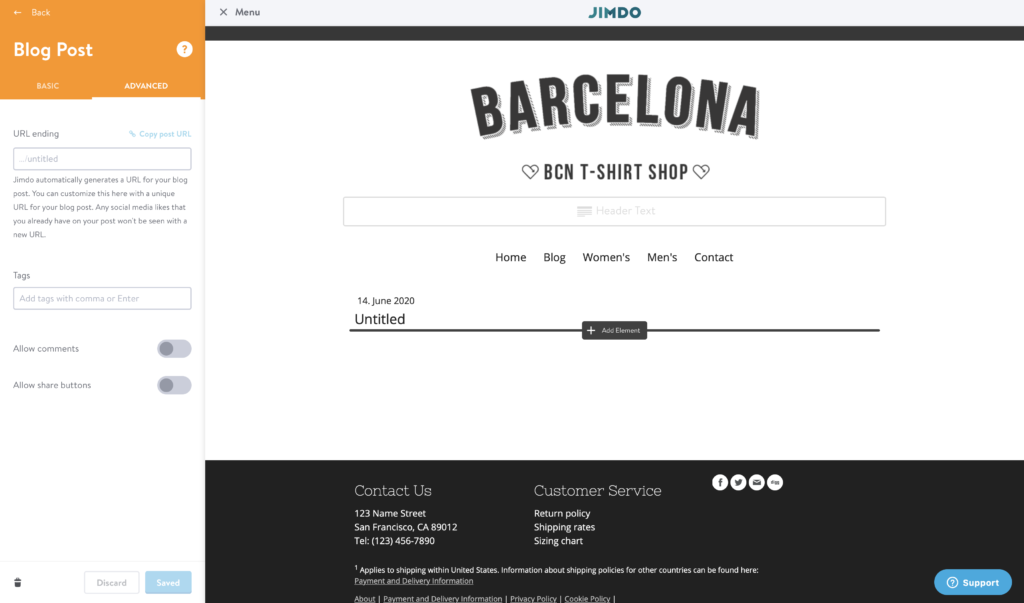 If you are satisfied with the settings of your new post, you can start writing the post. Within the blog post you have a selection of widgets. The list of possible options is very extensive. A few of the choices are text, images, galleries, videos, tables, column layouts, buttons, cards, forms, social media tools (Facebook, Google, Twitter) and some powerful add-ons. The add-ons include, for example, newsletters, appointment bookings, music players, Instagram feed, Google calendar and the integration of so-called POWr plug-ins. These are additional paid plug-ins.
As you can see, the selection is very good. The individual widgets are also well thought out and look very good. For example, the contact form offers plug-ins the option of adding a captcha with a click.
The "Share" bar is also very good and fully configurable. This allows sharing to Facebook, Twitter, Evernote, LinkedIn, Tumblr, Reddit, Digg, VKontakte, Xing, email and more. Overall, we are very happy with Jimdo's blogging features. Other providers like Squarespace offer a few more blogging functions, but this is not really noticeable in everyday life.
eCommerce
If you want to earn money with your website, an eCommerce shop is often a good option. Unfortunately, adding a store is a big challenge for most website builders. Often certain templates have to be selected in order to insert a store page.
With Jimdo, the whole thing is a bit easier. You can add a product without any problems. Similar to other website properties, you can just add a store item, fill in the key details like name, price and description, and you're done.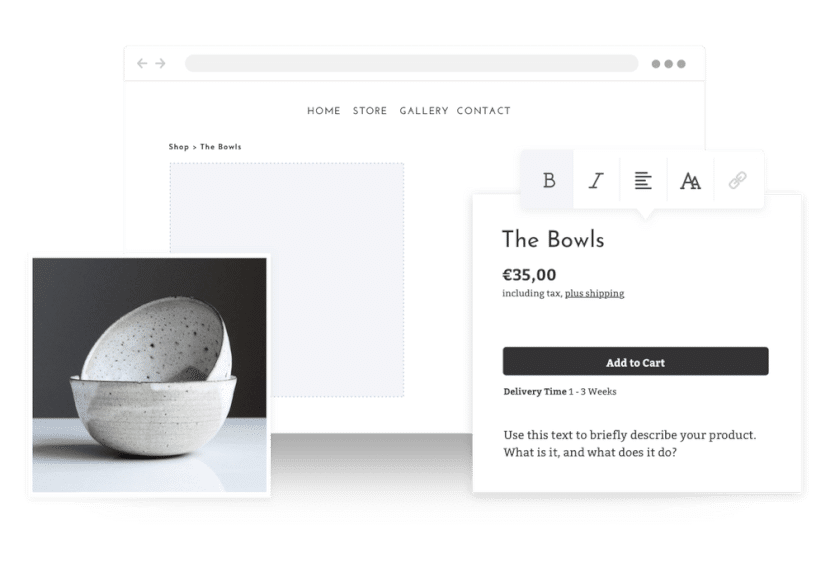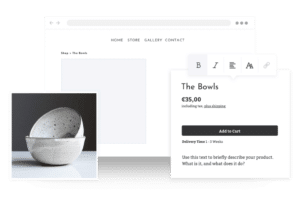 Another advantage of Jimdo is that you can sell five items with just one free account. The Pro tariff allows 15 articles and the Business gives you an unlimited number of articles. For the sale of items to work, you need to complete your personal profile and enter your PayPal API credentials.
The possibilities within the eCommerce shop at Jimdo are sufficient but significantly less than with the competition such as Wix. You can add different variations of your product, specify shipping costs, and choose an estimated shipping time. You can also set the available item quantity. Unfortunately, a major disadvantage is that the available quantity of items does not change automatically when a customer buys the item.
Unfortunately, Jimdo also does not offer the possibility to sell digital downloads, which unfortunately means that Jimdo is out of the question as an eCommerce solution for many.
SEO
Jimdo's SEO menu selection takes you to the Statistics section. Your website statistics contains charts with daily visitor and page view numbers for the selected month. You can also view traffic for specific pages, search engines used and keywords used, and referrals.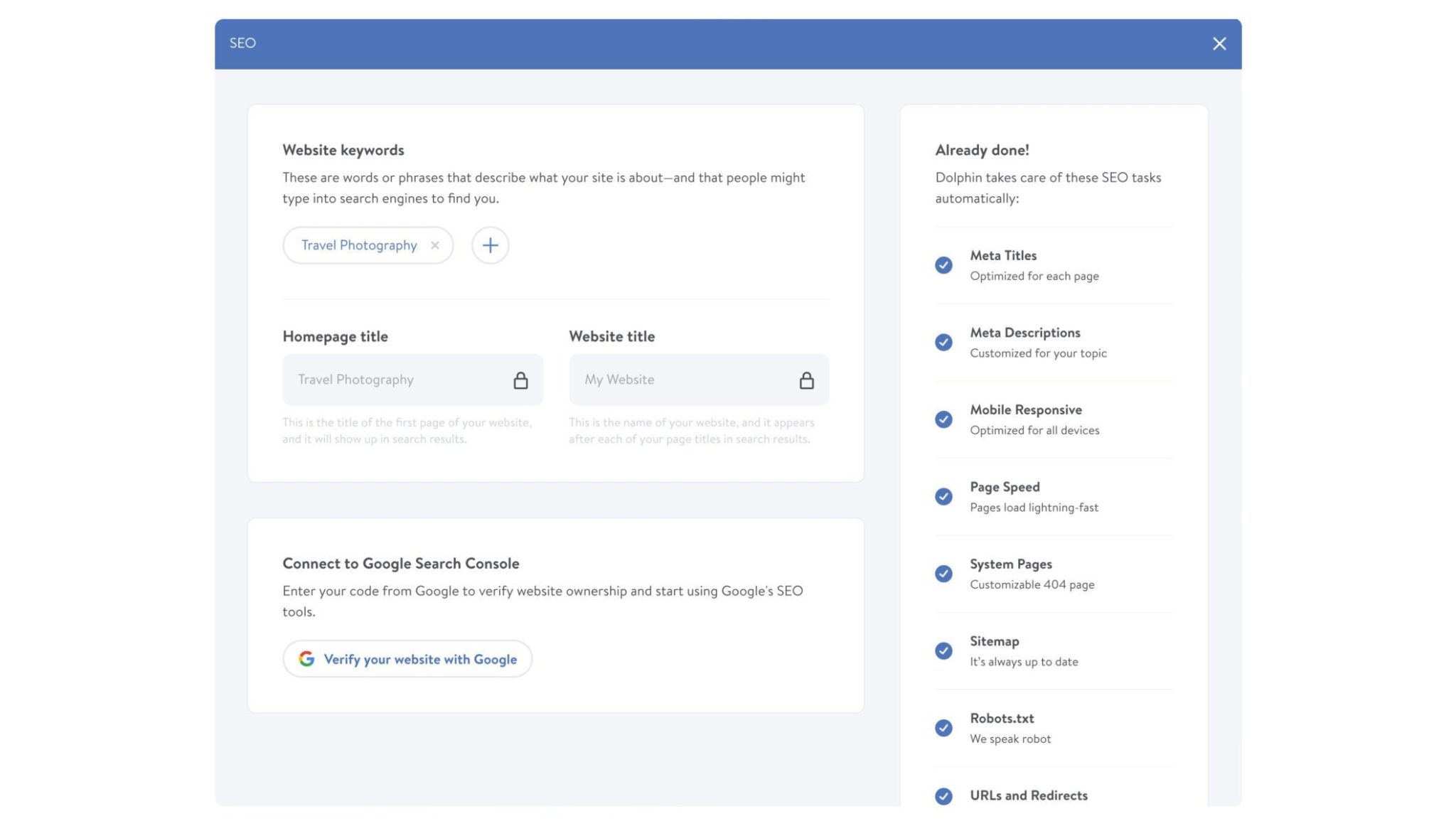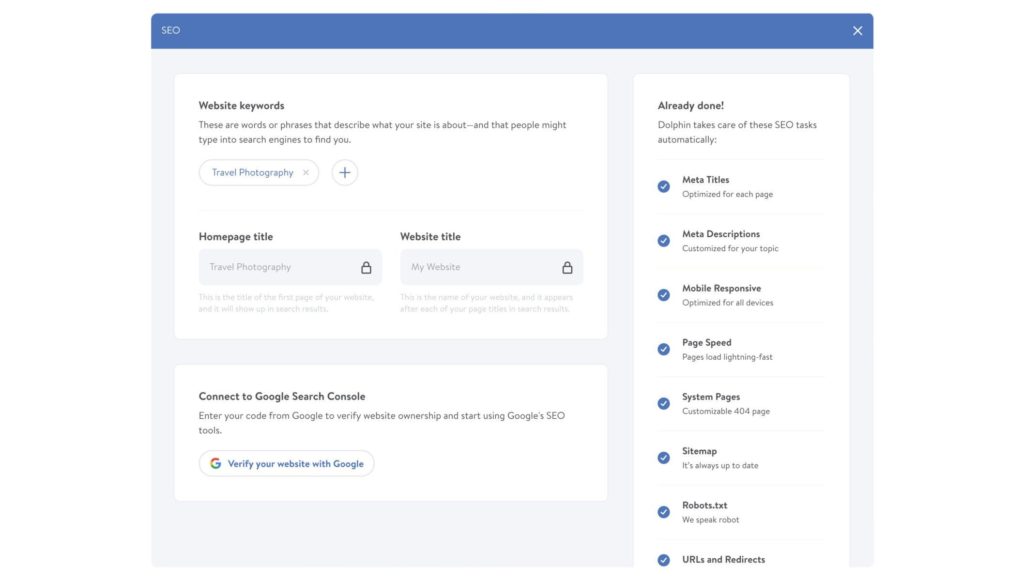 Unfortunately, the possibilities of SEO optimization are also relatively limited. You only have one form available for your website description, keywords and title. That is a minimal range of possibilities. We also miss an SEO assistant such as Wix offers.
Jimdo technical details
Of course, not only the website builder functions are important for website hosting. Website loading speeds, customer service and other extras are also very important when choosing a web hosting provider.
Speed
As mentioned earlier, all websites are hosted on Jimdo's servers. This means that the servers are optimized for Jimdo websites. The experts at Jimdo are therefore responsible for ensuring that your website runs quickly.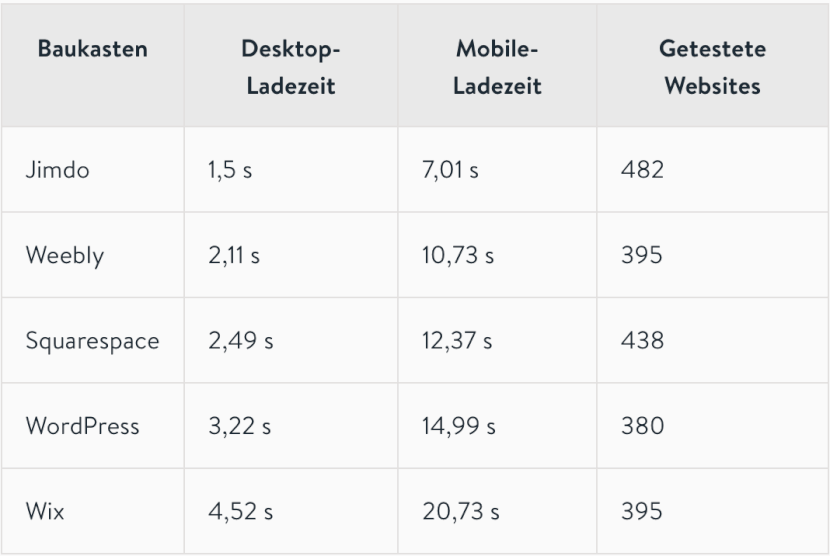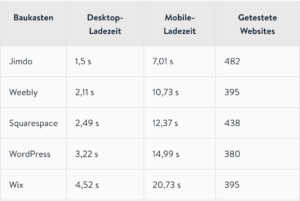 An analysis by Google shows that a fast website is important: 53% of all users left a website if it did not load within 3 seconds. In our test, the websites hosted on Jimdo load very quickly.
Jimdo has its own statistics published on their website, according to which they are the fastest website builder provider and Jimdo's websites load even faster than WordPress. Although this was not always the case in our test, Jimdo's websites load very quickly.
Customer service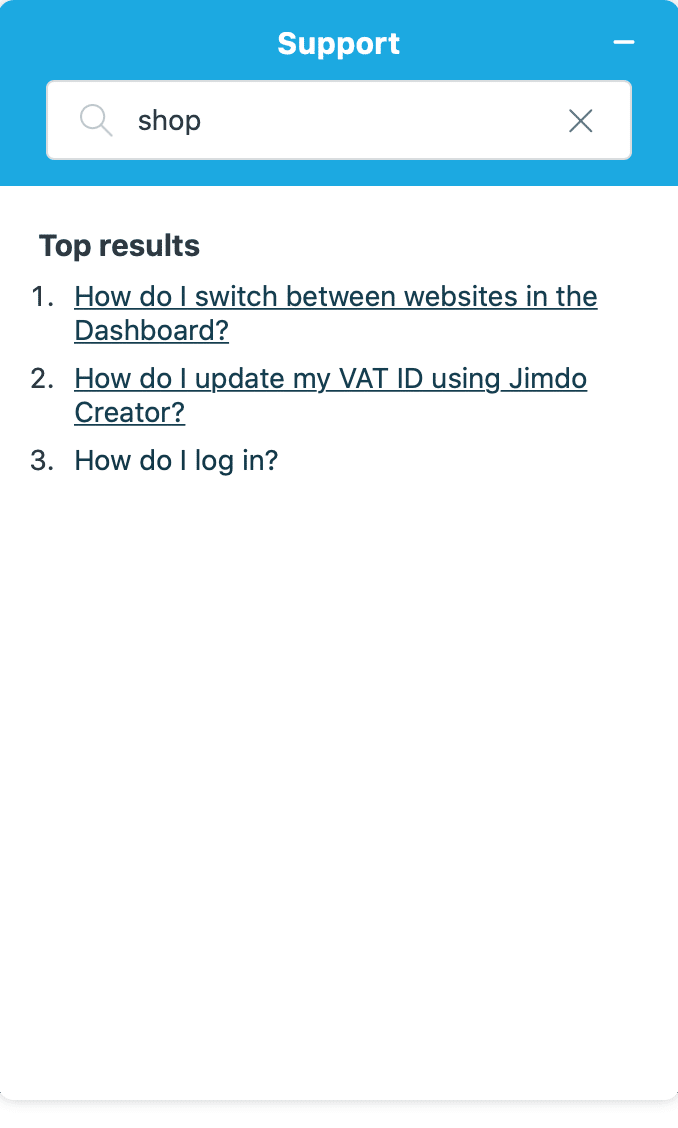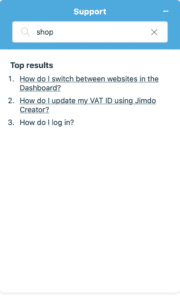 Unlike most providers, Jimdo does not display a permanent help icon. If you need help, you can find it under: Menu> Questions> Support. The help page will then open in a new browser tab. Unfortunately, this is a bit hidden, but it is not an obstacle in everyday life. The Jimdo help page, on the other hand, is very clear and helpful. The help page is divided into logical categories such as basics, design, and blogging. You can also search for specific problems using a search box.
If you ever have a problem for which you cannot find a solution, you can also contact Jimdo directly. Since Jimdo as a website builder is an all-in-one solution, they are also responsible for everything that has to do with your website, which is why they are guaranteed to help you with your problems. You will sometimes hear from other web hosting providers that your problem has nothing to do with web hosting and that they are unfortunately unable to help you. This is guaranteed not to be the case with Jimdo.
Unfortunately, the direct contact options at Jimdo are relatively limited. You can only send your problems to the Jimdo Service Team via the FAQ website. So there is no 24/7 support and no way to get help in real time via live chat or phone.
Extras
In addition to the website builder, which works simply and very well, there are some other useful functions that help you with the hosting process and the creation of your website. Jimdo offers you a free domain or the option of connecting an existing domain to your new website. With Jimdo you also receive free and professional e-mail accounts with your own domain name. Unfortunately, Jimdo does not offer an in-house back-up solution, you are dependent on third-party providers.
Tariff overview
Jimdo offers a large number of different tariffs available. They differentiate between normal website tariffs and eCommerce. Another special feature is that you have the option of hosting and creating a website completely free of charge. However, there is permanent advertising on this. It is also not hosted as .com or .de, but as a Jimdo domain (www.examplewebsite.jimdosite.com).
Website tariffs
The website tariffs are suitable for all users who do not need eCommerce on their website. The cheapest tariff is completely free. The first paid plan starts at $ 9 per month. While $ 9 per month is very cheap for a website builder, this tariff at Jimdo also includes relatively few extras. In the most expensive website tariff (Unlimited) you pay $ 39 per month, but you get significantly more storage space and a free domain, you are preferred for support and you get unlimited hard drive space.
| Membership | Play | Home | Grow | Unlimited |
| --- | --- | --- | --- | --- |
| bandwidth | 2 GB | 10 GB | 20 GB | Unlimited |
| SSD storage | 500 MB | 5 GB | 15 GB | Unlimited |
| Free Domain | No | Ja | Ja | Ja |
| Email address | No | Ja | Ja | Ja |
| Support response time | Not specified | 1 - 2 days | 1 - 2 days | Less than 1 hour |
| page number | 5 | 10 | 50 | Unlimited |
| Statistics | No | Ja | Ja | Ja |
| HTTPS security | Ja | Ja | Ja | Ja |
| Ad-free | No | Ja | Ja | Ja |
| Email address | No | 1 | 5 | 20 |
| Registration price | $ 0 / mo | $ 9 / mo | $ 15 / mo | $ 39 / mo |
Play tariff
The Play tariff offers minimal functions and settings and includes permanent Jimdo branding. While it's completely free, we can't really recommend this plan. However, it is very suitable for designing and developing your website for free and as soon as you are ready to upgrade to a premium plan.
Start tariff
Although the start tariff is completely free of advertising and offers a free domain, it is still less recommended. With only 5 GB of storage space and only 10 pages, it is unfortunately too limited.
Grow tariff
This tariff is really good value for money. You get access to the most important functions of Jimdo, a free domain and 15 GB hard drive space. Unfortunately, the bandwidth is still limited, but with 20 GB it offers a lot of space.
Unlimited tariff
Unlike other providers, the most expensive Jimdo tariff is actually recommended. Although it is relatively expensive at $ 39 per month, it offers unlimited hard drive space, which is often significantly more expensive from other providers. Furthermore, you get an unlimited number of pages and bandwidth for your website. The response time of less than an hour for support is also very helpful.
Online store tariffs
Jimdo currently has a really unique offer. You can create an online store at the token price of $ 1 per month for the first year. This is a great offer. If you are considering using Jimdo, we strongly recommend that you strike right now. Apart from that, you need the online store rates if you want to accept bookings and money through your website. They are priced a little more than the "website" plans, but they also offer a little more storage right from the start. The cheapest tariff starts from $15 per month and already offers 0% commission and the possibility to open an online store. The most expensive plan (VIP) costs $39 per month and offers you a lot of really good advantages over the other plans.
| Membership | Basic | Business | VIP |
| --- | --- | --- | --- |
| bandwidth | Unlimited | Unlimited | Unlimited |
| SSD storage | 10 GB | 15 GB | Unlimited |
| Free Domain | Ja | Ja | Ja |
| Ad-free | Ja | Ja | Ja |
| Online Store | Ja | Ja | Ja |
| 0% commission | Ja | Ja | Ja |
| Product variants | No | Ja | Ja |
| Discount codes | No | Ja | Ja |
| Number of pages | Ja | Ja | Ja |
| Support | E-mail support | E-mail support | Email support within 1 hour |
| Registration price | $ 15 / mo | $ 19 / mo | $ 39 / mo |
Basic
Unfortunately, the Basic Plan is not sufficient for most users. You only get 1 store design, no product variants or discount codes and only 10 GB of hard disk space. For $ 15 a month, we're actually expecting a little more.
Business
For a small monthly surcharge compared to the basic tariff, you get 5 GB more storage, the possibility to create different store designs, use discount codes and the possibility to create different product variants. This tariff therefore offers the best price-performance ratio and is recommended for most users.
VIP
The VIP tariff at Jimdo is also worthwhile for online store tariffs. You get VIP support and response times of less than an hour. In addition, you get an unlimited number of pages for your website and unlimited hard drive space. Still, $ 39 a month is not cheap and you should consider whether this investment is worthwhile for you.
The most important information in the summary
Free Domain
Free e-mail accounts
eCommerce is supported
Good website load times
VIP tariff has unlimited hard disk space
There is a completely free version
SEO functions are available and sufficient for most users
Responsive design
Build a website in under 3 minutes with Dolphin Website Builder
Limited multi-media setting options
You don't have access to the source code
No real-time customer service
Not the best eCommerce options
Relatively few templates
Conclusion on Jimdo web hosting
With Jimdo, you can easily create a stunning, powerful and interactive website for any project, company or idea in minutes without any coding knowledge. The Dolphin AI supported website builder is the easiest way to create a website, none of the website builders we tested was that easy. Unfortunately, the number of templates is relatively limited. However, you can adjust and individualize them relatively easily without any problems.
Jimdo is most useful for a small, personal website or for small to medium-sized businesses. The SEO and marketing tools are unfortunately not as extensive as those of the competition, but are still sufficient for many users. The blog functions, on the other hand, are very extensive and convincing. The eCommerce functions are fine, if not as good as other providers. For most users, however, they are sufficient.
Unfortunately, it is annoying that Jimdo's support does not offer real-time help. He is also not available 24 hours a day, 7 days a week. The FAQ help page is very extensive. Getting started with Jimdo is really easy and doesn't cost a cent in the free plan. So there is no reason not to even try it.
In summary, the Jimdo Website Builder is absolutely sufficient for most users. Professional users or individualists, however, could be disappointed with Jimdo. In general, the company's offering, especially with the Dolphin Website Builder, is aimed more at total beginners and anyone who wants to build and host their first website.
Frequently asked questions about Jimdo
Is Jimdo Good?
Yes. Jimdo enables an all-in-one solution for hosting and creating a website and that really easy. If you want, you can host and create a website on Jimdo completely free of charge and within a few minutes.
How expensive is Jimdo?
Jimdo offers different hosting plans. The cheapest plan is completely free, but has many severe limitations. The first paid plan starts at $ 9 per month. For the cheapest eCommerce enable plan, you pay a cheap $ 14 per month. In general, however, we advise against the cheapest tariffs at Jimdo.
Does Jimdo have a money back guarantee?
Yes. Jimdo offers a two-week money-back guarantee on all plans.
Which Jimdo tariff is best for me?
If you want to create a simple website without eCommerce, the Grow tariff is best for most users. This costs $ 15 per month. Business plan for $ 19 per month. Unlike other providers, the VIP tariffs are also recommended and offer a good price-performance ratio.
Does Jimdo use cPanel?
No. Jimdo uses its own dashboard. This is much easier and more intuitive than a classic cPanel dashboard. Many important functions can be done with a click or two
How do I transfer a website to Jimdo?
You cannot migrate an existing website to Jimdo. Jimdo is only suitable if you want to create a website from scratch.
Is Jimdo Safe?
Yes. Jimdo has sophisticated security systems to block malicious bots and hackers. Plus, since Jimdo takes care of the servers, you don't have to worry about the security of the servers. Just like updates, this is done by professional programmers by Jimdo.
Who is behind Jimdo?
Jimdo was founded in 2007 by Matthias Henze, Christian Springub and Fridtjof Detzner. The company now has 196 employees and a turnover of 39,1 million euros.
How does Jimdo differ from other hosting providers?
Jimdo is not a classic web hosting provider, but offers an all-inclusive solution for hosting and creating a website, the whole thing is called a website builder. So you don't have to deal with any technical details about hosting. The security and stability of the servers is provided by Jimdo. The creation of a website is also greatly simplified and is possible without any coding knowledge.