Squarespace is one of the hottest DIY website builders out there right now. Hardly any other website builder is as well known as Squarespace, and not without reason. No other provider invests so much money in advertising. Together with Wix, Squarespace shares over half of the current website builder market, and not without reason.


Different to SiteGround or Kinsta Squarespace is not suitable for general web hosting or WordPress web hosting, but is more of an all-inclusive solution and only works if you want to create a new website using the Squarespace website builder. How good the company is at this and whether they like the competition Wix or Jimdo can keep up, we clarify in our detailed experience report.
Contents
What does Squarespace offer?
As mentioned above, Squarespace offers you an all-inclusive solution for hosting and building a website. You create your website using the Website Builder Builder and the numerous templates and host it directly on the Squarespac servers. This means that Squarespace is only a small part of your website ecosystem, it does everything you need from start to finish to create and host a website.
Squarespace is probably the most famous website builder worldwide. The company has achieved international recognition through a lot of international advertising and beautiful templates. You should imagine the whole thing a bit like building a house. With other providers, you build your own house instead of your own house that you own. Squarespace, on the other hand, is more likely to rent you an apartment in an apartment complex. You have control over the setup, cleaning and everything else. You leave the construction, installation, security and infrastructure to the owner of the residential complex. Just like building a house versus renting an apartment, Squarespace, as a website builder, is a compromise between convenience and control. Both have advantages and disadvantages. We'll show you which ones in our experience report.
Squarespace web hosting review
If you are looking for a simple solution for your next website project, but do not want to deal with technical details, website builders are a good solution. So Squarespace might be just the thing for you. In our test, we learned to love some great features, while others bothered us a lot. But if you want to save some time, we'll tell you now that Wix is ​​clearly ahead of Squarespace. So if you want the best website builder provider - we recommend Wix.
Squarespace versions overview
Recently, Squarespace had a major update, Squarespace 7.1. The update represents a small break from the company's successful past. The update offers new, optimized options for adding content and for styling your website. Before the update, Squarespace's idea was that you could stick with most of the templates and only add very little. With the new update, individualists get a whole bunch of new design options, while the simplicity of the website construction kit suffers a little.
Another disadvantage of the new update is that you cannot simply update an existing website, but have to completely redesign it. This is particularly annoying with large website projects. Both versions currently exist side by side, but over time 7.1 will completely replace the older 7.0 version.
Squarespace's website builder
In our experience report, we will first concentrate on the website builder and then take a closer look at the technical details. Unlike other web hosting providers, the main criterion for Squarespace is not just the performance of the servers, but also the functionality of the website's modular system.
Create your website
As with any website builder, you start with the design process of your website by choosing one of the existing templates. Squarespace offers you a number of attractive options, many of which already have beautiful photos and backgrounds. All Squarespace 7.1 templates have the same functionality, including functionality and style options. In fact, Squarespace's templates have long been considered much more beautiful, modern, and simply more elegant than their competitors'. However, we have to say that many of the templates now seem a bit old-fashioned and, in our opinion, providers such as Wix are now offering nicer templates. As already mentioned a little further above, the new templates of Update 7.1 are now only a starting point for creating your new website and should be individualized by you with personal elements. Unfortunately, with the new update you can no longer simply change the template of your website completely at the push of a button, but have to adjust a lot manually.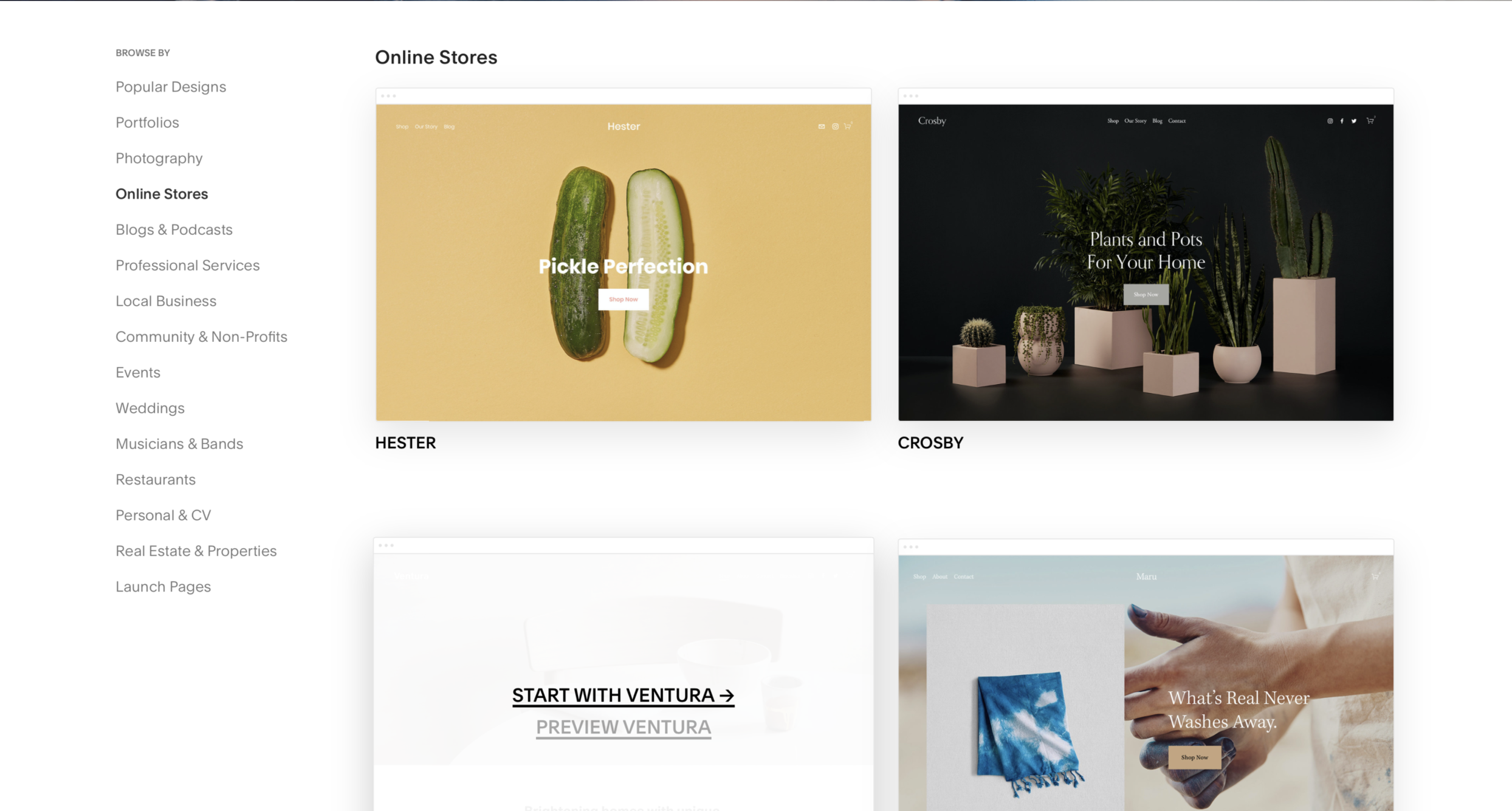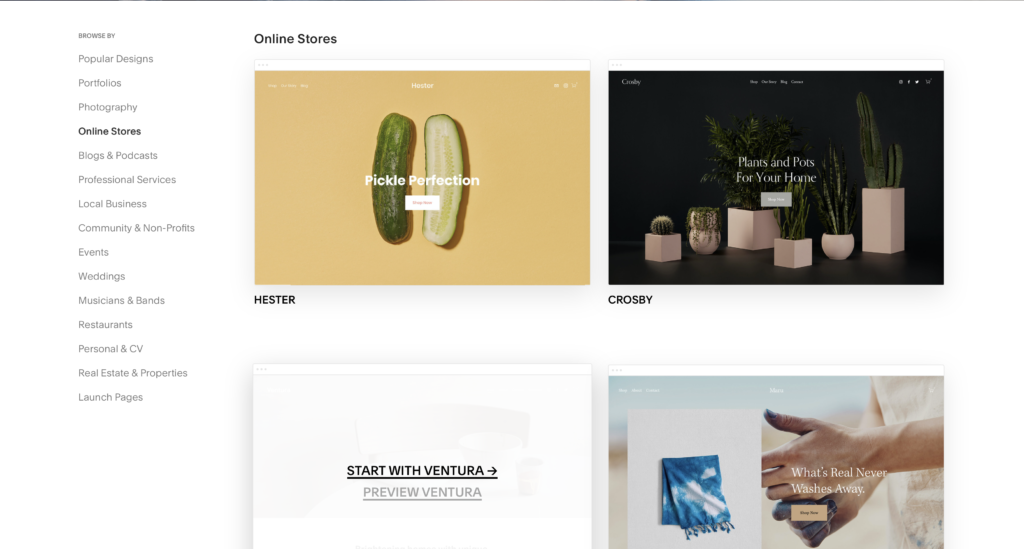 Once you're satisfied with the template for your website, you can choose a category that best suits your website. The options are varied and include e.g. B. media, music, travel, etc. Then you choose the goal of your website. Do you want to announce a new event, feature images and videos on your website, run a blog or sell products on your website. When you're done, you also have the option to choose whether you're creating the website for yourself, a friend or family, or a client. After that, all you have to do is provide a page description and the title for your page and you're already done with the first step and Squarespace will design a website according to your specifications. The whole thing is a bit similar to Jimdo's website builder "Dolphin", but it is less extensive.


Design your website
At first glance, Suqarespace's editing menu looks incredibly elegant. Unfortunately, we feel that the company paid more attention to the aesthetics of the edit menu than to its functionality. Many functions are not designed to be very intuitive and take a certain amount of time to be understood.
For example, you cannot start editing the template page straight away. You must first create a new page based on any template page. The edit menu is also kept minimalist in that no permanent toolbar is displayed, but only appears when you click on a place where you can add a new element. That looks nice too, but it's not necessarily user-friendly.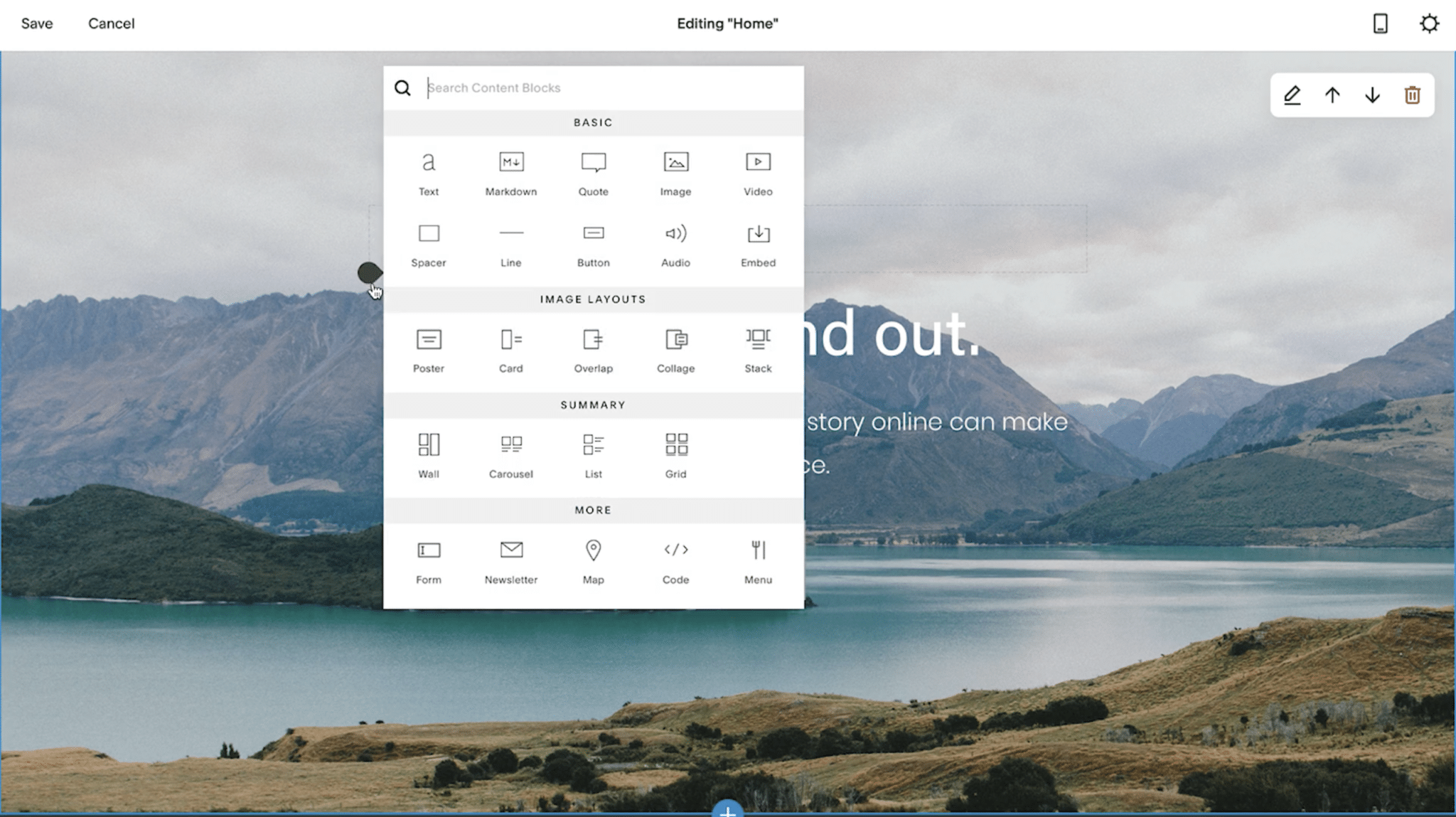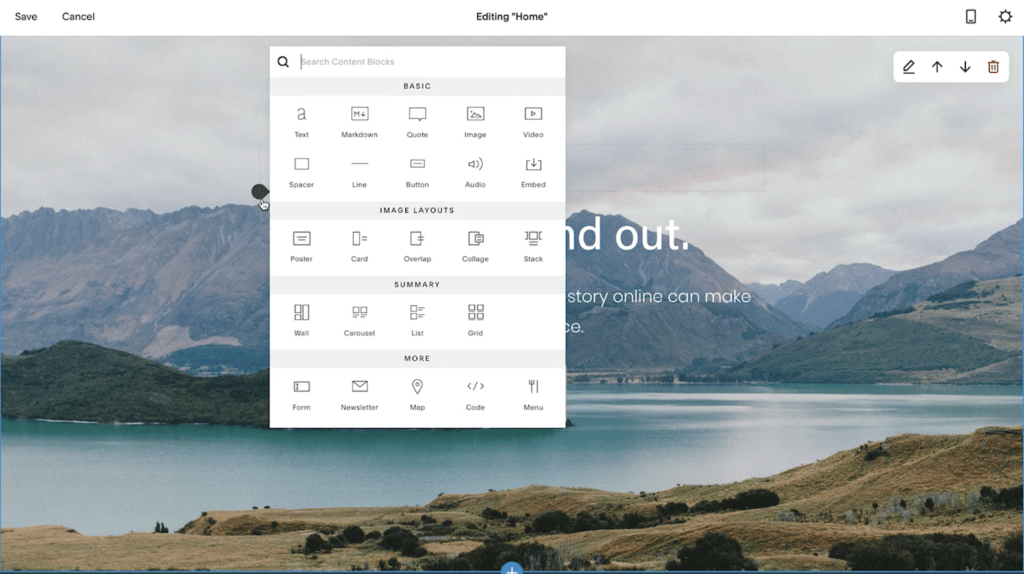 You have to move your mouse over an available content block to edit or add more elements. This marker contains a horizontal line and it can sometimes be difficult to find out which element two overlapping markers belong to. On the other hand, we find it positive that a help field with an animation is displayed when you carry out an editing process for the first time.
Otherwise, the ready-made page layouts for info, contact and team pages look very good and sometimes do not have to be adjusted at all. All the usual elements for text, images, galleries, spacers, buttons, diagrams, forms and much more are available and work perfectly. Unlike Wix, however, there is no way to freely place objects. So you need to be familiar with the use and placement of spacer elements in order to position elements where you want them. Third-party add-ons are also supported, but there are significantly fewer than Weebly or Wix.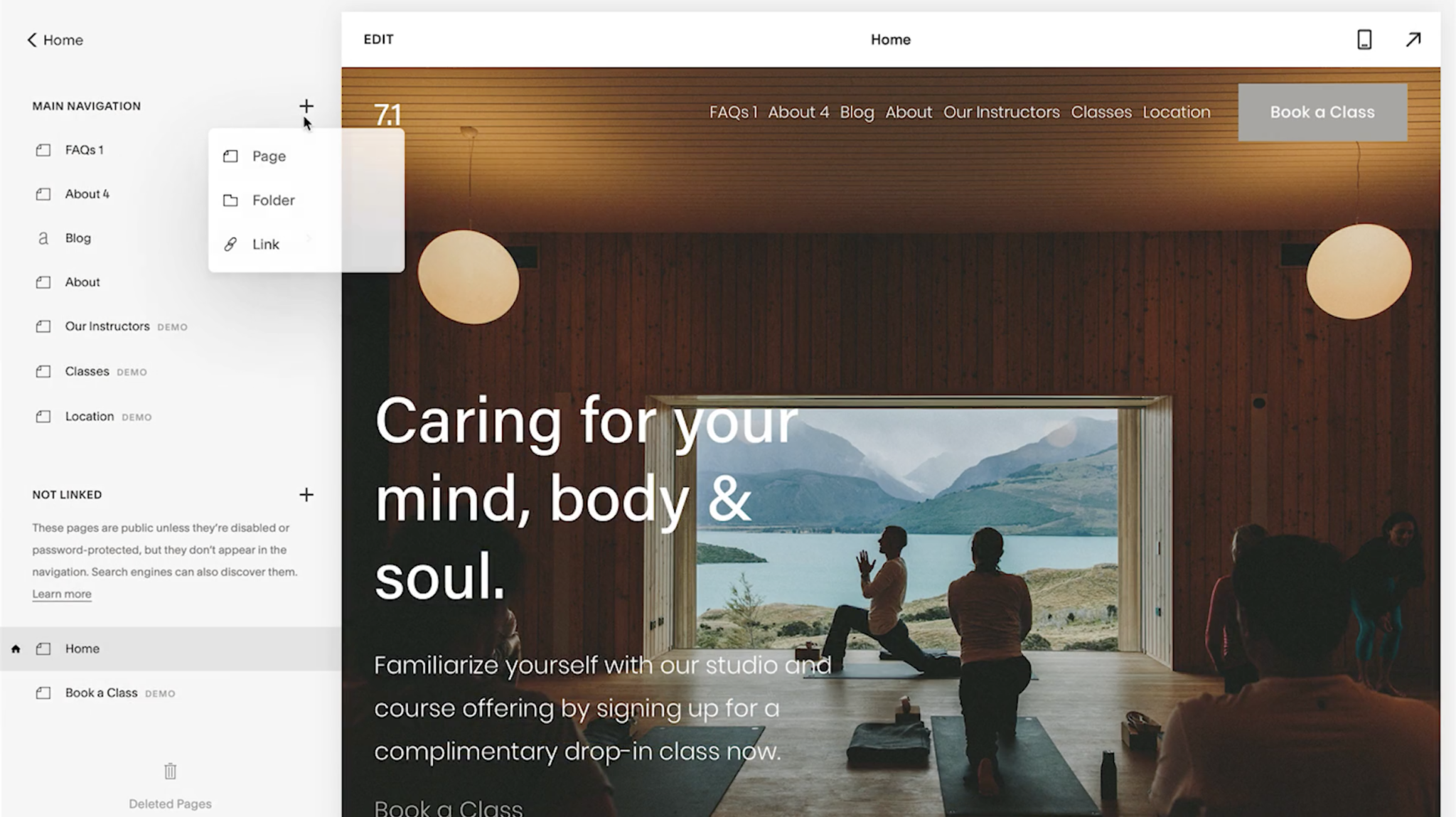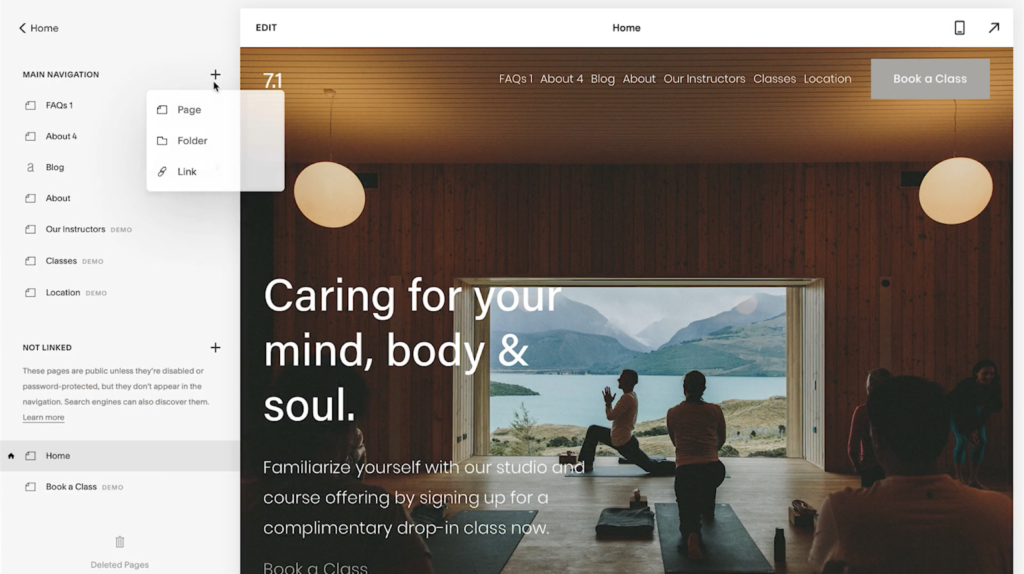 With version 7.1 of Squarespace, extensive site editing elements were added. So you can now set the font, color, font and much more for the entire page instead of having to tweak it for each element. This feature was long overdue and helps immensely when designing your website.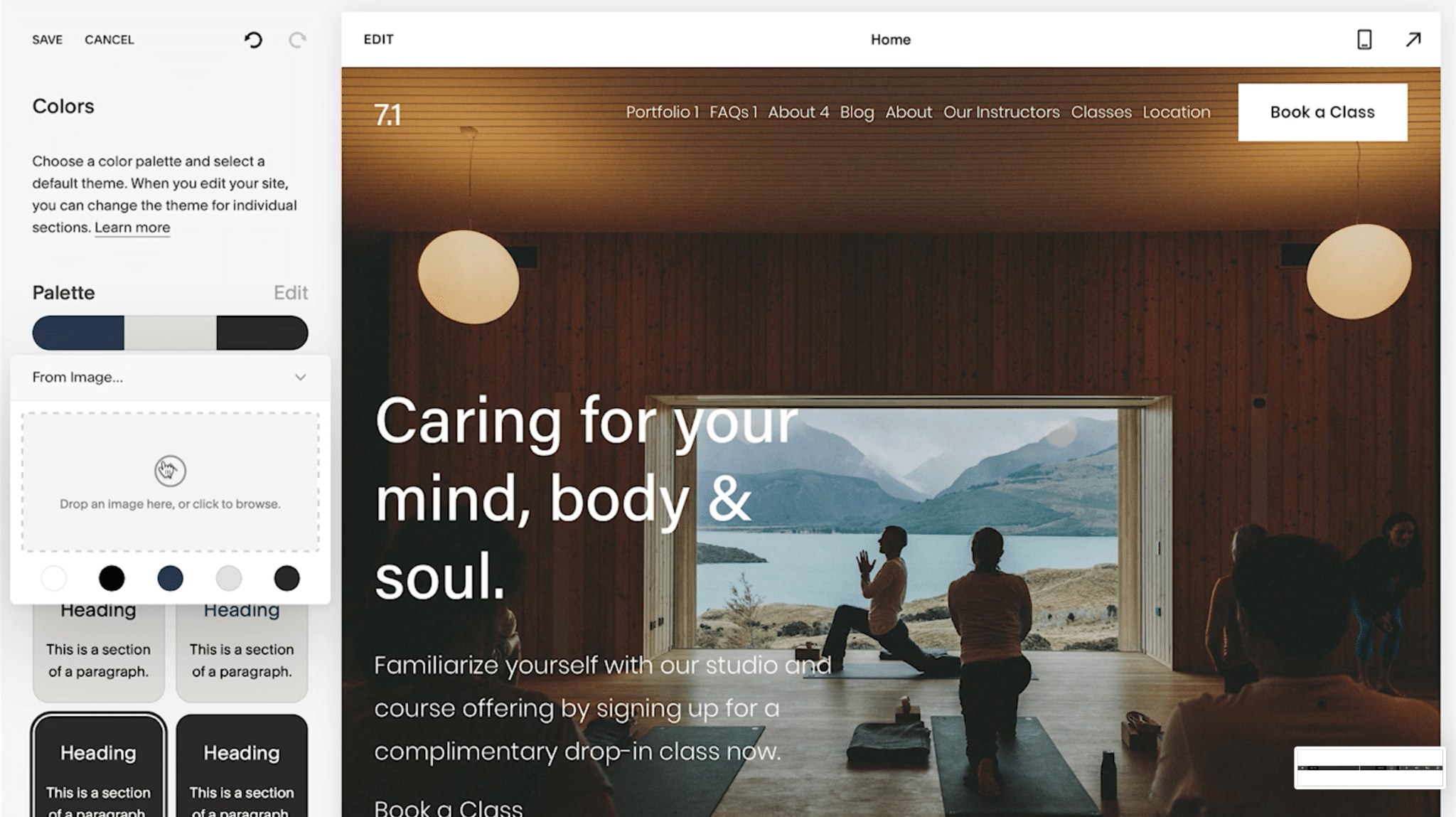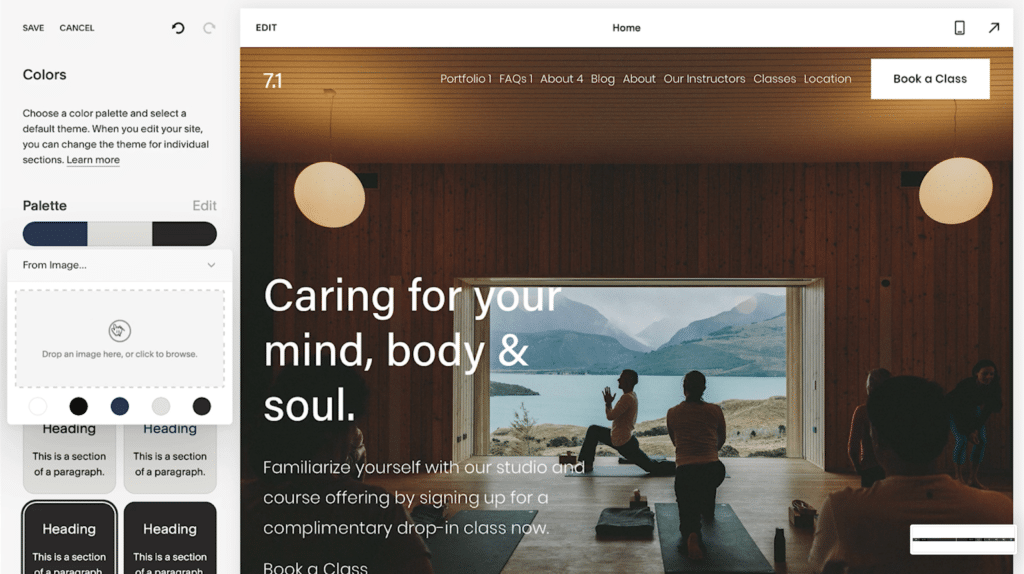 Overall, designing with the Squrespace website builder is not particularly difficult and wonderful results can be achieved relatively easily. Unfortunately, we miss some of the options that other website builders offer. The nested user interface is also partly annoying with many unnecessary clicks.
Media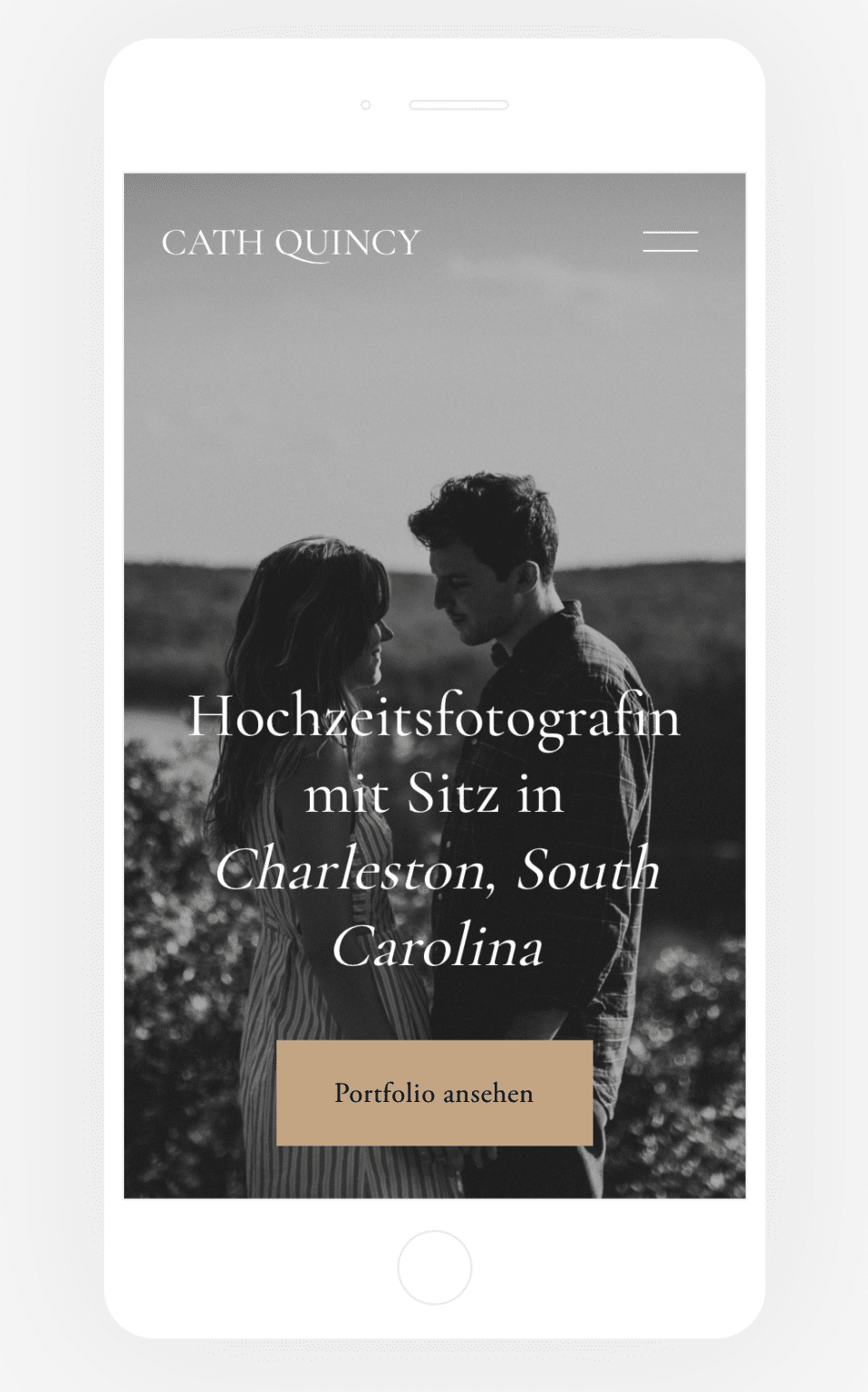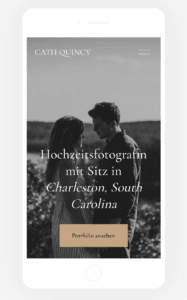 Squarespace not only offers Aviary integrated online photo editing for your uploaded images, it also lets you search for licensed images and media with Getty Images. The license costs are approx. $ 10 per image. This is relatively cheap in comparison. Unfortunately, unlike Wix, Squarespace does not store a repository of your uploaded images for use elsewhere on your website. So you have to upload an image every time you want to use it. Unfortunately, this is cumbersome and time-consuming.
Otherwise, you can add a gallery to each page or create a gallery page. The design of the galleries comes from your template. The galleries can be displayed as carousels, grids, slideshows, or stacks. That should be enough for most, but there are fewer choices than for example Wix. You can customize the title and description of the images and decide how they should be displayed. Unfortunately, you have no control over the design of your galleries. Squarespace imposes a set design on you and your media. It usually looks good, but unfortunately leaves little room for creative freedom.
Blog
Squarespace's great strength is definitely blogging. Squarespace lets you add pretty much any type of content to a blog post, whether it's text, images, galleries, videos, or just about anything you can think of. You can save and schedule posts for later publication, a feature that unfortunately many providers lack. Like, comment and share posts is of course also possible. You can also activate an RSS feed for your blog and post new posts by email.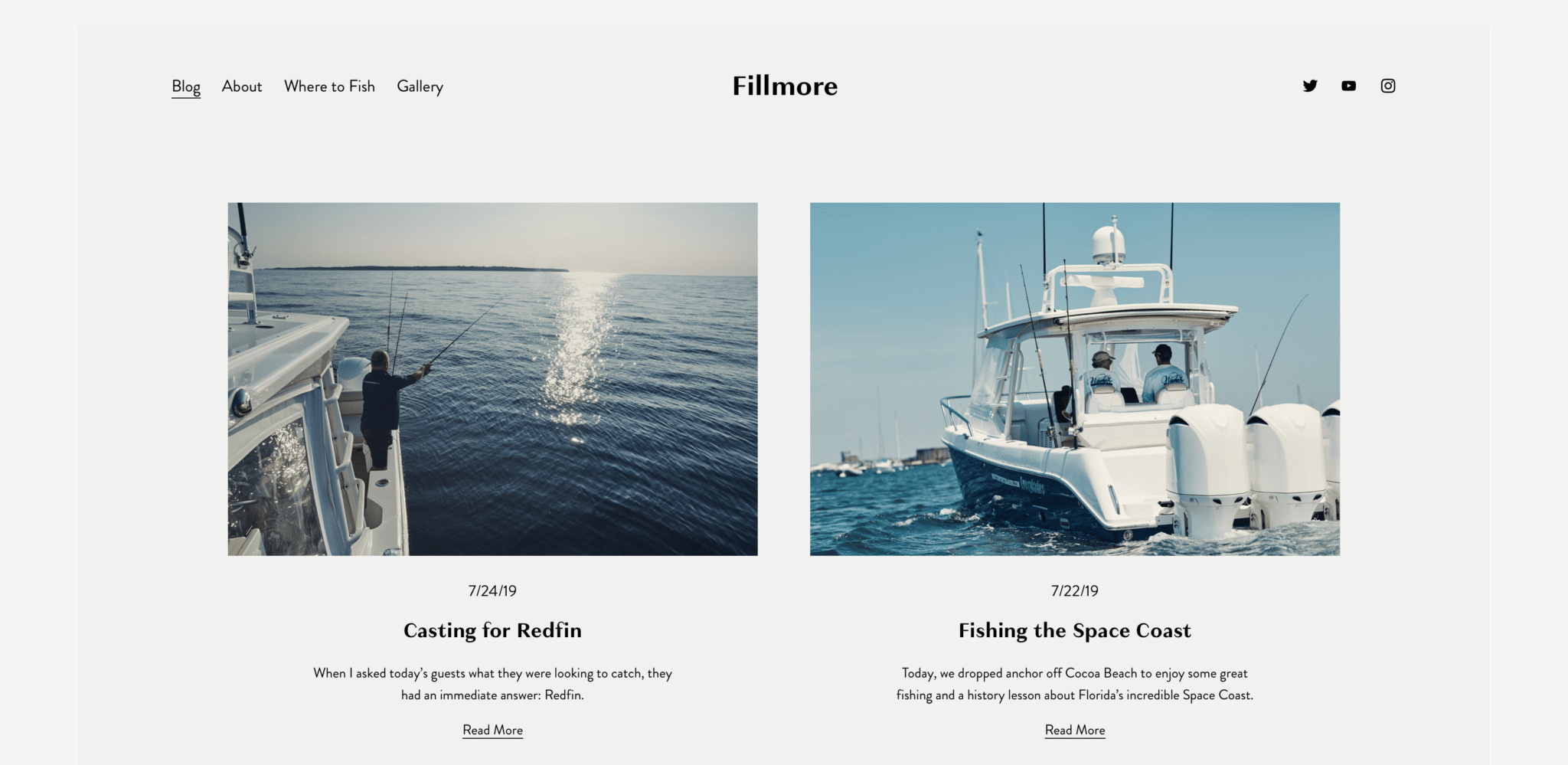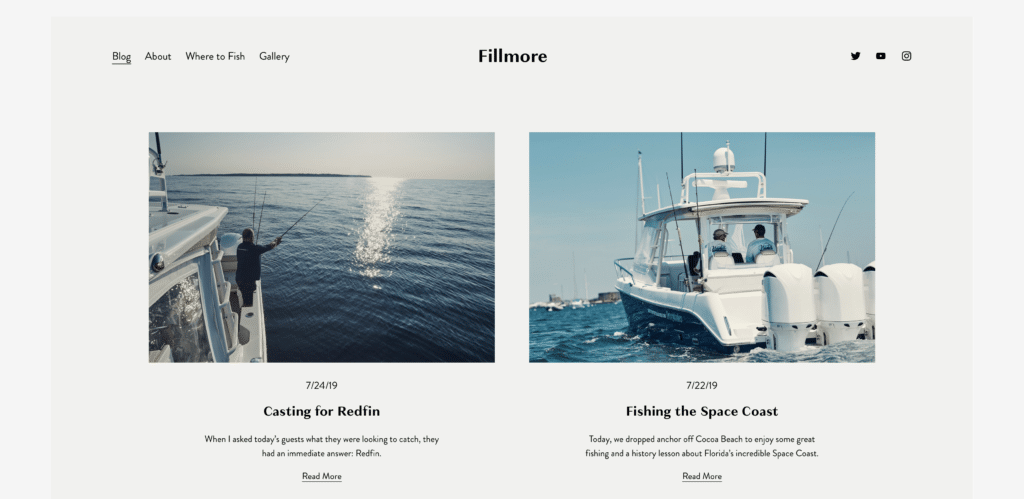 What we also like very much about other providers is that you can have as many blogs as you want. This is especially useful when you want to create different blogs for different types of content. Of course you can also use tags and categories as an alternative, both of which are supported by Squarspace.
Unfortunately, we do have one criticism of the Squarespace blog functions. There is currently no automatic storage. This is actually quite a serious omission and can quickly lead to lost content. There is also no archive of older versions of posts.
eCommerce
Squarespace also offers you opportunities to make money with your website. Whether through advertising or an eCommerce shop. At Squarespace, you can already sell items with your personal plans. Choosing the Commerce Plans allows you to sell an unlimited number of products. Unfortunately, Squarespace charges a 2% transaction fee for its eCommerce shop with certain tariffs. That bothers us a lot, considering that you already pay enough money for the Squarespace plans. This means that other eCommerce web hosting providers are definitely more attractive to most users.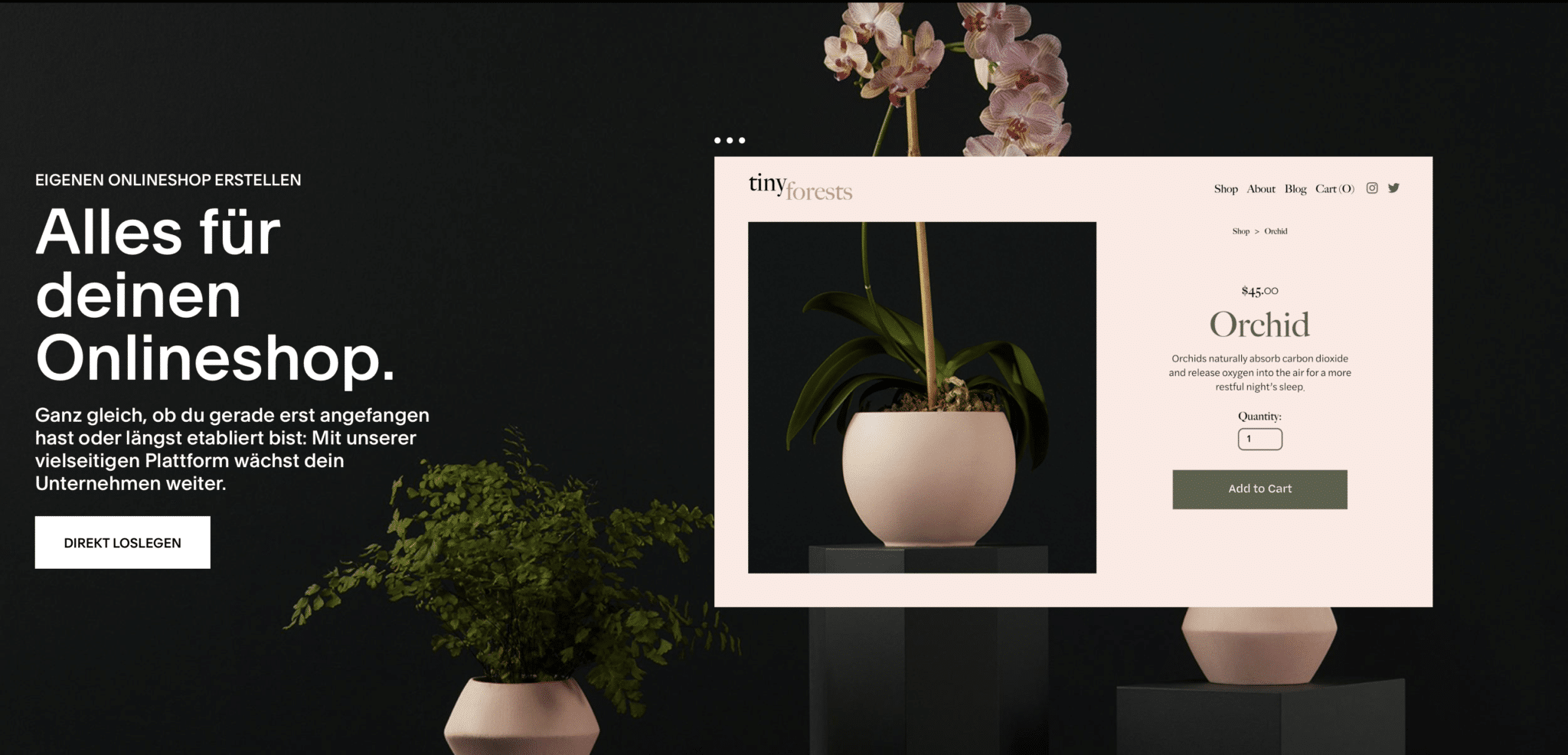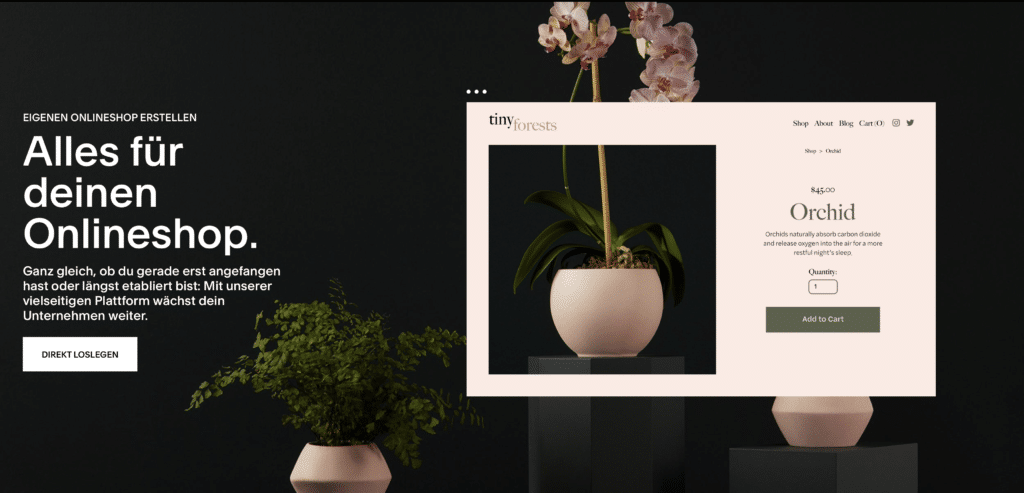 If you still choose Squarespace, you can offer physical goods, digital downloads, or services. There are also many setting options for the products such as tags, categories and information (dimensions, color, size, etc.) which you can set. You can also keep an inventory with Squarespace, which is particularly useful for limited items.
Otherwise there are lots of useful extras like gift cards, monthly and yearly subscriptions, customer account pages and storing payment information for your customers. You can choose Stripe or Paypal as payment options and even Apple Pay is now supported. The integration of USPS and ShipStation makes it easy to send products and the paid plug-in Xero allows for really good accounting support from $ 9 per month.
As you can see, Squarespace's eCommerce solutions are very extensive and well implemented. Unfortunately, some useful plug-ins cost extra monthly and the 2% commission on certain tariffs is very negative.
Squarespace technical details
Of course, not only the website builder functions are important. Website loading speeds, customer service and technical details are also very important when choosing a web hosting provider.
Speed
Since Squarespace only offers web hosting for their in-house website builder, all servers are perfectly optimized for it. This means that Squarespace experts are responsible for ensuring that your website runs quickly and stably.
An analysis by Google shows that a fast website is important: 53% of all users left a website if it did not load within 3 seconds. In our test, the Squarespace site loaded within three seconds, but it was significantly slower than the competition from Wix or Jimdo. In fact, a Google search fails to find that many Squarespace users complain about slow websites. This seems to be an increasing problem, especially with media-intensive websites hosted on Squarespace.
Customer service
Squarespace offers email support 24 hours a day, 7 days a week and is also available Monday through Friday from 4 am to 8 pm EST. accessible via live chat. Unfortunately, there is no telephone support. We noticed in our test that the support replies very quickly, but unfortunately often only refers you to the community forum. However, this is very active and you will find good help from support staff and other users on many current problems. The search also works very well here.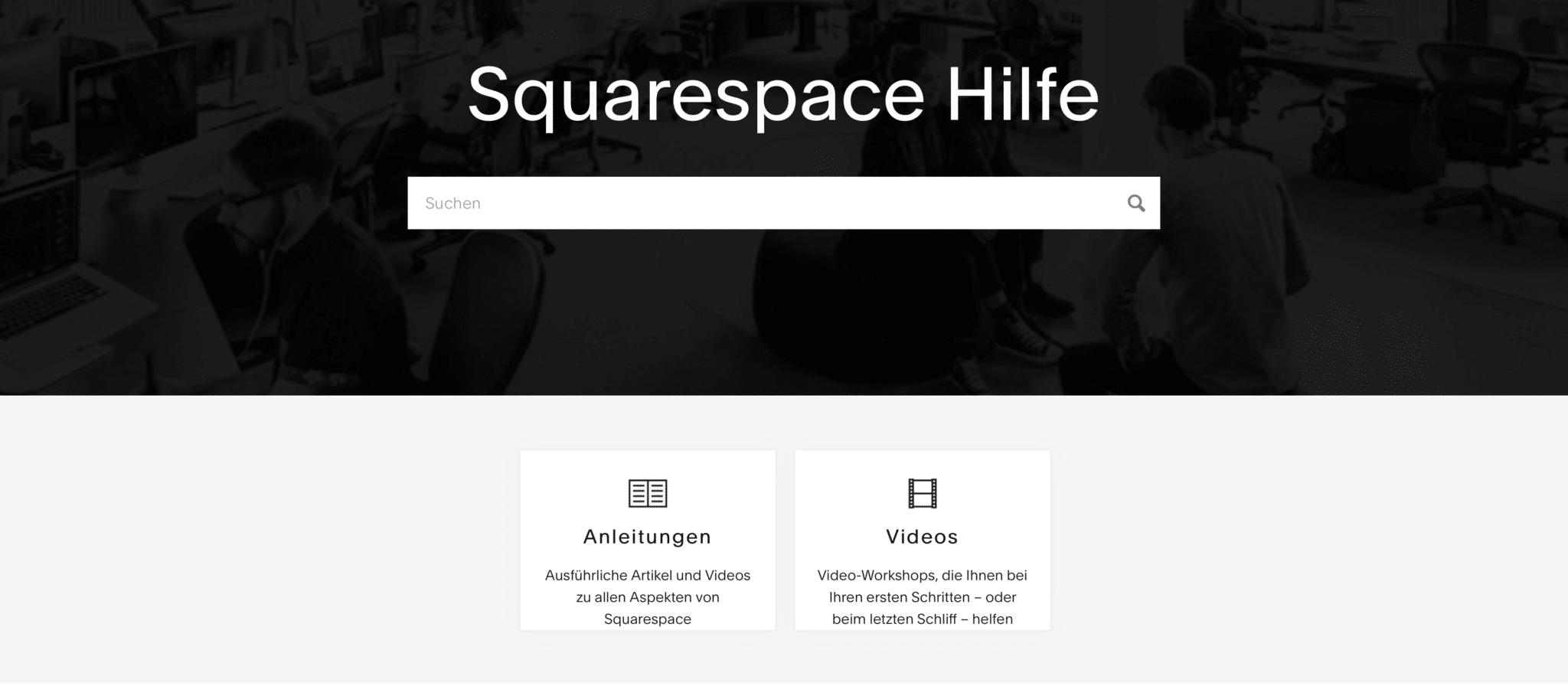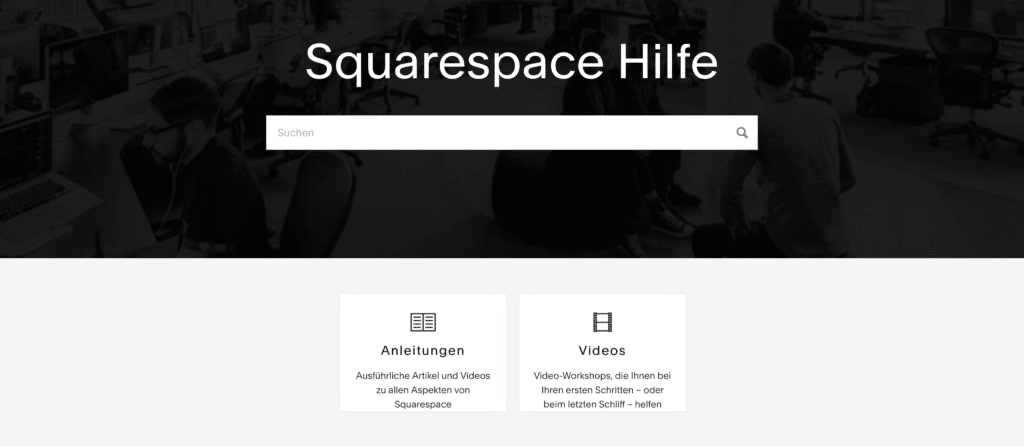 We really like that Squarespace has a wide variety of video tutorials. These explain step by step the use of the most important tools and help you to successfully design and host your website. These videos are especially helpful for beginners. There are also helpful videos for more complicated topics for advanced users, such as e-mail marketing.
Squarespace plan overview
We find the Squarespace tariff overview to be much better and clearer than that of many competitors. There are only four different tariffs to choose from. You can pay all tariffs either monthly or annually. If you opt for the annual tariffs, you save between 13% and 30%. All tariffs have a 14-day money-back guarantee, which works without any problems. Unfortunately, unlike Wix or Jimdo, Squarespace doesn't have a free plan. Unfortunately, we don't find any information about RAM or other technical details anywhere. By the way, Squarespace (currently in beta testing) offers a premium subscription. Unfortunately we were not able to test this premium subscription, but it should contain SEO advice, a dedicated account manager, prioritizing technical support and other tailor-made solutions.
| Membership | Our Team | Business | Trade | Advanced commerce |
| --- | --- | --- | --- | --- |
| bandwidth | Unlimited | Unlimited | Unlimited | Unlimited |
| eCommerce | No | Yes (3% commission) | Ja | Ja |
| Free domain for 1 year | Ja | Ja | Ja | Ja |
| memory | Unlimited | Unlimited | Unlimited | Unlimited |
| Ad-free | Ja | Ja | Ja | Ja |
| SSL certificate | Ja | Ja | Ja | Ja |
| Registration price | $ 12 / mo | $ 18 / mo | $ 26 / mo | $ 40 / mo |
Personnel tariff
The personal tariff is suitable if you only need a small personal website or blog without an eCommerce function. You get unlimited bandwidth, SSL certificate and of course the functional website builder from Squarespace.
Business tariff
If you want to open a website with a small eCommerce shop and you don't mind a 3% commission for Squarspace, the business tariff is best for you. Make sure to make sure that $ 8 more a month might not be cheaper because you don't have to pay a commission.
Commerce tariff
If you have an eCommerce shop that generates enough sales that the $ 8 more per month is cheaper than a commission of 3%, which is already the case with more than $ 270 in sales per month, the Commerce tariff is best for you.
Advanced Commerce Tariff
For $ 14 more per month, you get some useful features like subscription features, commerce APIs, other delivery and discount options. This tariff is particularly suitable for larger eCommerce shops.
The most important information in the summary
Free domain for 1 year
eCommerce is supported in all tariffs
Very good blog functions
Responsive design
Nice templates
Free SSL certificate
You will have to completely rebuild your website when upgrading from Squarespace 7.0 to 7.1
No free tariff
Squarespace 7.1 no longer allows you to switch templates
The website builder looks a bit nested
Relatively few templates
Bottom line on Squarespace web hosting
With Squarespace you can create a beautiful and responsive website for any project, company or idea in a matter of hours, without any coding knowledge. Some changes from Squarespace 7.1 compared to 7.0 are unfortunately questionable. So you can no longer change templates after creating the website and you even have to create your website from scratch to upgrade from 7.0 to 7.1. The templates look good, but some of them are now a bit out of date. The website builder itself works well, but is nested in places and a bit confusing. He is also less than three than, for example, Wix.
Like other website builders, Squarespace is most beneficial for a small, personal website or for small to medium-sized businesses. The blog functions, on the other hand, are very extensive and really mature. The eCommerce functions are also good and already available in the cheapest tariffs. Unfortunately, the 3% commission is very annoying and is too expensive in the long run. In fact, the low tariffs due to the 3% commission are only worthwhile for sales up to $ 270 per month. If you have more, the upgrade to the 2nd most expensive tariff is cheaper and advisable. Squarespace support is available 24 hours / 7 days a week via email and live chat is also offered during limited office hours. Unfortunately there is no telephone support. Otherwise, the help videos are very useful and the community forum is a good place to go if you have any questions.
In summary, the Squarespace Website Builder is okay, lags behind the competition from Wix or Jimdo in some categories. We miss certain freedoms that we are used to from other website builders. We therefore advise against Squarespace especially for professional users or individualists. In general, the company's offer is aimed particularly at beginners, bloggers and small eCommerce shops.
Common questions about Squarespace
Is Squarespace Good?
Yes and no. Squarespace provides an all-in-one solution for hosting and building a website. If you want, you can use the Website Builder to host and create a website on Squarespace in a matter of hours. However, we find that other providers such as Wix or Jimdo are more suitable for most users.
How expensive is Squarespace?
Squarespace offers four different hosting plans. The cheapest plan is $ 12 per month. Unlike other providers, the cheapest plan already allows you to sell items via eCommerce. The most expensive plan is $ 40 per month. With annual payment you save between 13% and 30%.
Does Squarespace have a money-back guarantee?
Yes. Squarespace offers a two-week money-back guarantee on all plans.
Which Squarespace plan is best for me?
If you want to create a simple, small website or blog, the personal tariff is best for you. The business tariff is advisable for small eCommerce shops. If you have sales of $ 240 or more per month, however, the Commerce tariff is best for you.
Does Squarespace use cPanel?
No. Squarespace uses its own dashboard, which also acts as a website builder. This dashboard is much simpler and more intuitive than a classic cPanel dashboard. Many important functions can be done with a handful of clicks.
How do I transfer a webpage to Squarespace?
You can't migrate an existing website to Squarespace. Squarespace is only suitable if you want to create a website from scratch.
Is Squarespace Safe?
Yes. Squarespace has sophisticated security systems to block malicious bots and hackers. Plus, since Squarespace takes care of the servers your website is hosted on, you don't have to worry about the security of the servers. This, like updates, is done by professional programmers, Squarespace.
Who is Squarespace?
Jimdo was founded in 2004. The company now has 797 employees and a turnover of several million euros.
How is Squarespace different from other hosting providers?
Squarespace is not a classic web hosting provider, but offers an all-inclusive solution for hosting and creating a website, the whole thing is called a website builder. So you don't have to deal with any technical details about hosting. The security and stability of the servers is provided by Squarespace. The creation of a website is also greatly simplified and is possible without any coding knowledge.