PC games are becoming increasingly popular and widespread among Germans. Zap-Hosting is a Germany-based game server hosting provider. With Zap hosting you can run your own game server.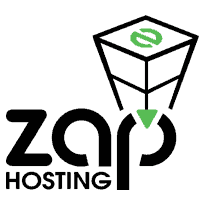 So Zap hosting is of course not a traditional web hosting provider, like for example SiteGround, but rather mediates its services specifically in the niche of the game server. But how good is the offer from the German company? We found that out for you in our detailed test. So if you are planning to host your own game server, you've come to the right place!
Content
What does Zap hosting offer?
Zap-Hosting was founded as a company in 2010 and is now one of the best-known providers of game servers. The offer includes a very wide range. Regardless of whether it is a game server, TeamSpeak server, VPS (Virtual Private Server) or root server with Zap-Hosting you will find almost everything. You can now even buy domains and dedicated servers from the company.
Zap hosting order process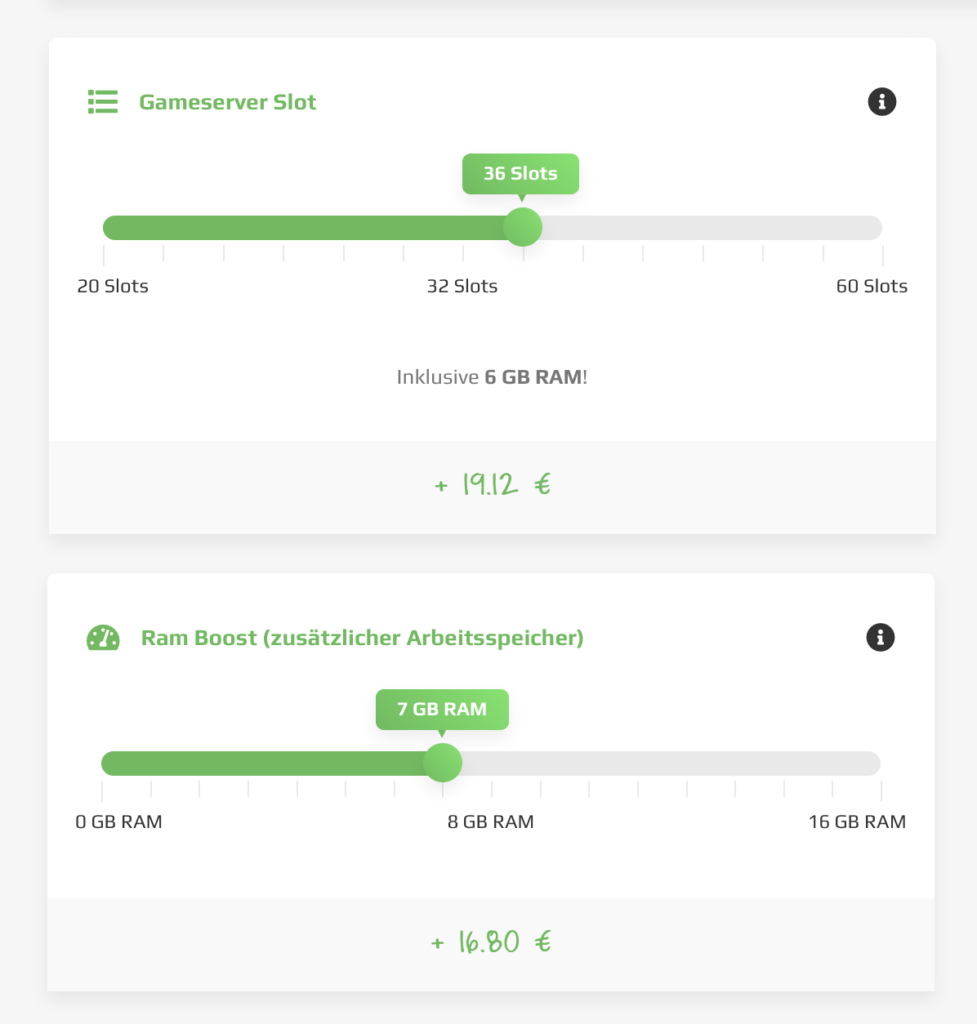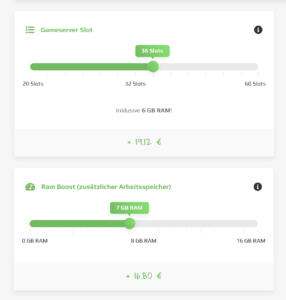 As already mentioned, you can now buy a variety of different hosting solutions from Zap-Hosting. For now, let's focus on what Zap hosting is known for, and that is game server hosting.
With game server hosting, the ordering process is very simple and clear, even if the large selection at first glance may overwhelm many users. The special thing about Zap hosting is that you have complete freedom over the design of your server. That means there are no ready-made plans available, but you choose your game and then you can customize your server completely freely. For example, you can set how much slots and RAM the server should have. Zap hosting also shows you how much RAM the server needs at least for the game you selected to run smoothly. With CPU & Hostserver you have the choice between a standard or a premium server (this adds exactly 100% to your current bill). You can also choose between not having your own IP address or your own IPv4 address.
server locations
A total of 9 server locations are available with Zap hosting:
Dallas, USA (Central)
Eygelshoven, Germany
Montreal, Canada
Sao Paulo, Brazil
Singapore, Singapore
London, United Kingdom
Sydney, Australia
Helsinki, Finland
Vint Hill, USA (East Coast)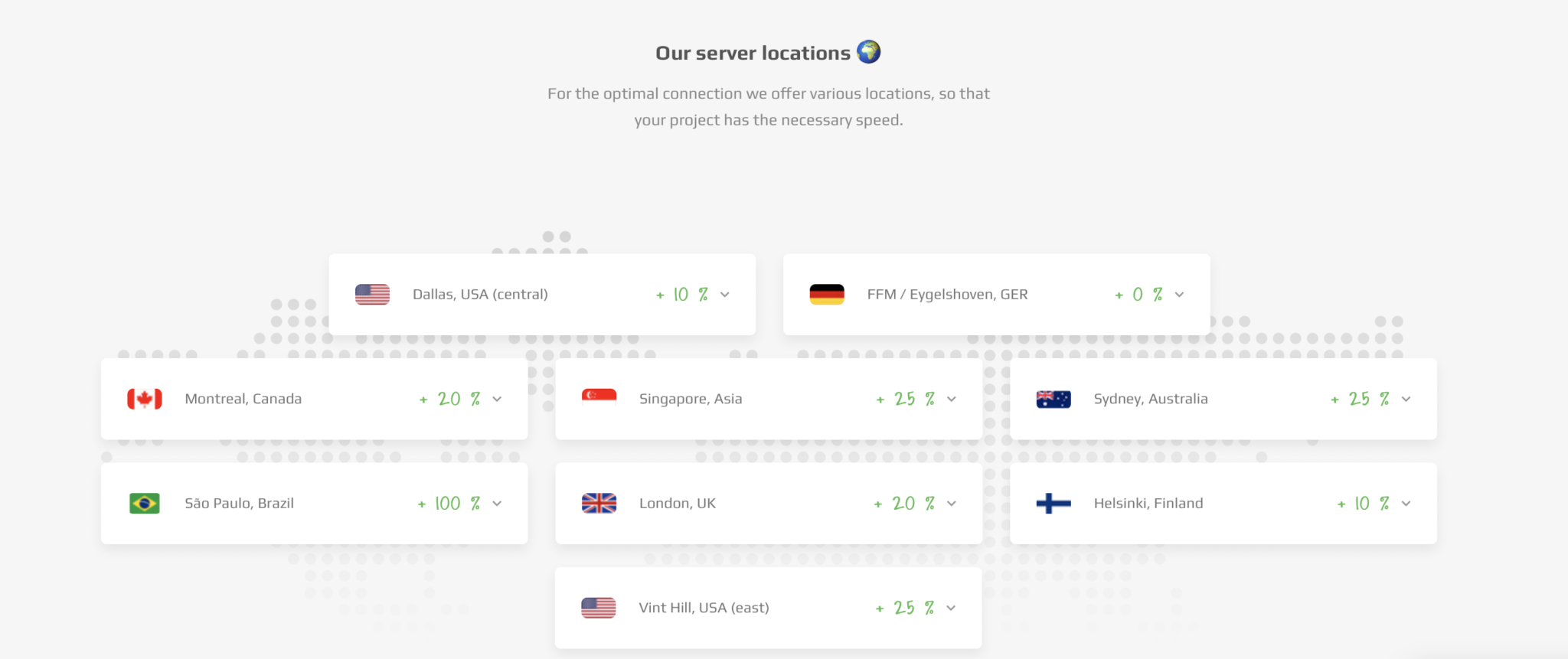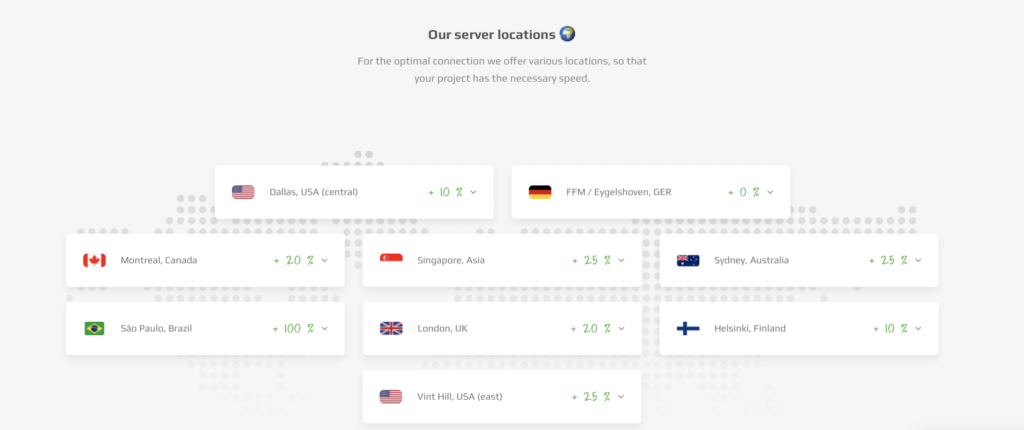 The servers in Germany are usually the cheapest and foreign servers, especially Brazil, cost a% surcharge. But this differs a little from game to game.
payment process
You can choose between prepaid and a contract for the type of billing. For prepaid you pay a surcharge of 10%, but there is no minimum contract period. As a billing interval you can choose between at least 7 days (+ 20% surcharge) or up to 5 years (-40% price reduction). The large selection of payment options is particularly positive. You can choose between pretty much everyone, whether Bitcoin, the in-house ZAP Coins, credit card, PayPal or various payment services such as paysafecard and EPS.


Zap One Time
A special option with Zap hosting are the so-called "ZAP One-Times". This is the option for certain products, such as Minecraft game servers, to pay once and get your own game server for life. This is significantly cheaper than a monthly fee, especially over a long period of time.


Performance & uptime
Of course, the speed and response time of your game server is extremely important. Who wants to play with a lot of lag? We have read through various reviews on, for example, Trustpilot and tested the response time of the game server via Pingdom. Our results: Great. Zap-Hosting's game servers have excellent response times and almost 100% uptime. The average response time is around 230 ms. Of course, the response time can vary depending on the region. It is best to only have users from the same region on your game server. However, at long distances the ping can quickly turn to very poor.
Customer service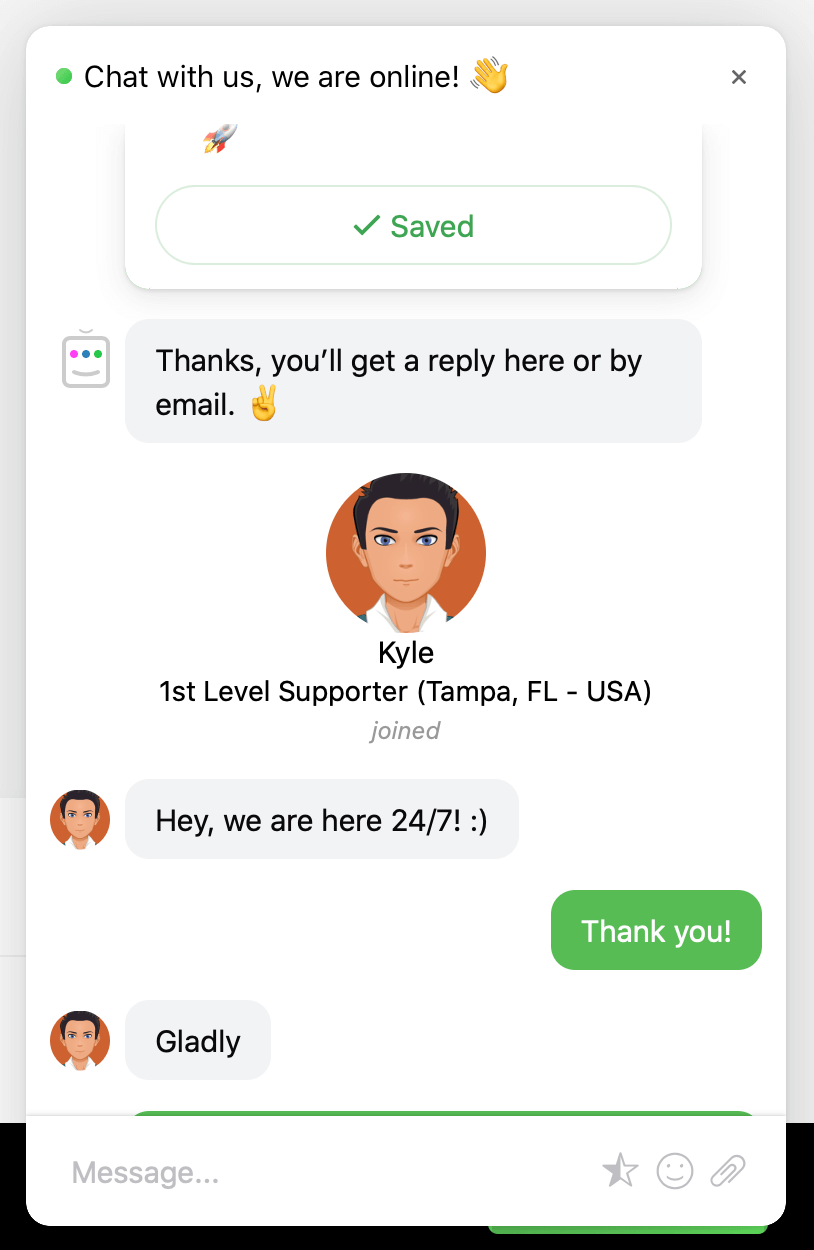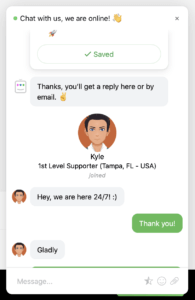 Another point that speaks for zap hosting is the exceptionally good customer service. At this point you will notice that Zap-Hosting is a German company. You can ask the support a question at any time via email, ticket system or live chat and you will get a response really quickly. According to our own feedback, the support is available 24/7. In our test from the live chat, we received an answer within 5 minutes and that on a Sunday evening at 23:20 pm. The quality of the answers in our tests was also excellent and the staff were always friendly.
Game overview
The large selection of game servers at Zap-Hosting is particularly impressive. In the following section you will find a list of all the games for which you can purchase a game server from Zap-Hosting.
7 Days to Die
Argon
ARK
Arma 3
Arma II DayZ Mod
Assetto Corsa
Assetto Corsa Competizione
ASTRONER
AT launcher
Atlas
Motorist 2
Airplane
Barotrauma
Battalion 1944
Beasts of Bermuda
blackwake
Broken protocol
Cardboard Wars
Cardlife
Citadel: Forged With Fire
Colony survival
Conan Exiles
Contagion
Counter-Strike
CryoCase
CryoFall starting at 6.90 €
Curse/Twitch
Darco - Reign of Elements
Dark and Light
Day of Dragons
Day of Infamy
DayZ
dead matter
dead side
Don't Starve Together
Eco - Global Survival
empyrion
Factor
Fear the Night
Feed the Beast
FIVE
Garry's Mod
Half-Life
Heat
Hell Let Loose
Hellion
Holdfast: Nations At War
Hurtworld
Hytale
Insurgency
Insurgency: Sandstorm
Iron Armada
Journey of Life
Killing Floor 2
Last oasis
Left 4 Dead 2
Life in the Woods
Life is feudal
Mindtry
Minecraft
Minecraft adventures
Minecraft minigames
Twink
Miscreated
mordhau
Mount & Blade
MTA (Multi Theft Auto)
Murderous pursuits
Never split the party
No More Rooms In Hell
OHOL Dev
One Hour One Life
Onset
OpenTTD
Outlaws of the Old West
Outpost Zero
pantropy
PavlovVR
PixARK
Portal Knights
Post Scriptum
PostScript (Windows)
Project Cars
Project Zomboid
Reign of Kings
makes
Rising Storm 2: Green Army Men
Rising Storm 2: Vietnam
Rising World
Risk of Rain 2
ROKH
Runes 2
Rust
SCP: Secret Laboratory
SCUM
Soldier
2 Soldier
Space Engineers
Spirit Animal Survival
Squad
Starbound
Starmade
Stationeers
stackel
Stormworks
Survive the nights
Team Fortress 2 (Windows)
Technic launcher
teeworlds
Terraria
The Isle
The Mean Greens
Tower Unit
unturned
valheim
Vanguard: Normandy 1944
Vintage story
Voids Wrath Launcher
Warhammer: Vermintide 2
World War 3
Wreckfest
Worm Unlimited
XERA Survival
ylands
Ymir 126
Web hosting by zap hosting
For a short time, Zap-Hosting has also been offering classic web hosting. Web hosting starts at Zap hosting from €3,90 per month and offers DDoS protection as well as very good uptime. All tariffs can be canceled on a monthly basis if you wish, and the servers run on very fast SSD hard drives. You also get free FTP access and, depending on the package, between 40 and 100 e-mail accounts. At Zap-Hosting there are currently three different web hosting tariffs. The cheap "Webspace Large" tariff offers you 5 GB SSD storage space, 40 e-mail accounts and 40 MySQL databases and costs €3,90 per month. For the second most expensive tariff, you pay €4,90 per month for 10 GB SSD storage space, 70 e-mail accounts and 70 MySQL databases. The most expensive tariff costs €6,90 and offers you 20 GB SSD storage space, 100 e-mail accounts and 100 MySQL databases. However, since Zap hosting is still relatively new in this industry, we would rather recommend another, more well-known provider. Just have a look at ours Comparison of the best web hosting providers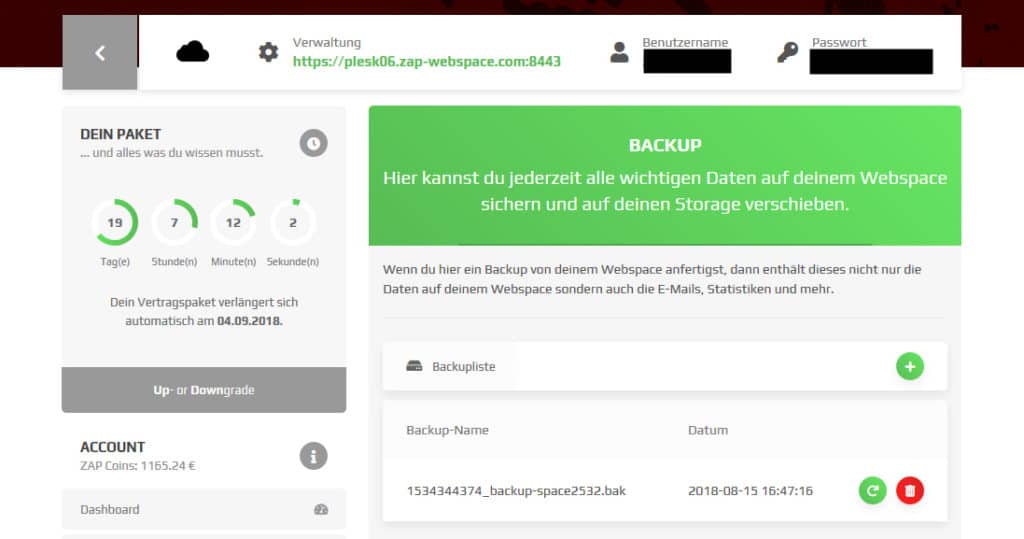 TeamSpeak server
As already mentioned, Zap-Hosting also offers TeamSpeak 3 servers for rent. The TeamSpeak servers also include DDoS protection and very good uptime. Otherwise the servers are fully compatible with TS3 and TS5 clients. Packet loss and lag are also a thing of the past with a TeamSpeak server from ZapHosting. The connection and the ping is excellent. You can choose between 10 and 500 slots during the ordering process. The cheapest price starts at 1,90 € per month and increases to up to 500 € per month with 90 slots and an extra DDoS overview. If you don't want to see a zap banner on your TeamSpeak server, it'll cost you another 10% extra. Again, you have the choice between prepaid and contract. You can choose between 7 days and 5 years for the contract period.
By the way, the company also offers a TeamSpeak 4,49 music bot from € 3 per month. This allows you, for example, to select a YouTube song and play it on your TeamSpeak server.
Enthusiastic customers
Something that immediately struck us about Zap hosting is the really good ratings and customer reviews on various websites. The company currently has 4.6 / 5 stars on Trustpilot with 81% "Excellent" ratings. The customer service in particular is praised and highlighted in many reviews.


The most important information summarized
Lifetime game servers available
Very good value for money
Good server performance
Good server uptime
Good and reliable support
German company
Good customer reviews
No telephone support
Some server locations are very expensive in terms of price
Bottom line on Zap hosting
Zap hosting specifically sought a niche market in 2010 and took it by storm. The company has grown over time and now offers an incredible number of game servers. The servers can all be configured freely and at will. They still convince with good performance and uptime. The 24/7 customer service via live chat, ticket and email also impressed in our test. The answers were always friendly and of high quality. For some time now, the company has also been offering web hosting solutions, of which we are not yet fully convinced. But with a little time these too could become a real hit. So if you're looking for a host for your next game, you've come to the right place.
Common questions about Zap hosting
Is Zap Hosting Good?
Yes. Zap-Hosting has existed as a company since 2010 and has been offering reliable game servers ever since. The German company currently has 4.6 / 5 stars on Trustpilot.
How expensive is zap hosting?
The game servers are completely freely configurable with Zap-Hosting. If you choose a very cheap server with a few slots, it will sometimes only cost you € 3,90 per month. If you want high-end technology and as many slots as possible, you pay several hundred euros per month.
Does Zap Hosting have a money back guarantee?
No. However, you can cancel most plans on a monthly basis, which means the risk for you is relatively low.
How do I know which configurations I need for my game server?
With Zap hosting, when you configure your server, you will receive an important note about the minimum requirements your game server needs. This is especially helpful for beginners.
Does Zap hosting have a good user interface?
Yes. Zap hosting has a very clear and well structured web interface that helps you with the settings of your server.
What is Zap One Time?
Zap One-Time is a special option for Zap hosting to pay for certain products, for example Minecraft game servers, once and get your own game server for life. This is significantly cheaper than paying a monthly fee, especially over a long period of time.
Does Zap hosting have German servers?
Yes. Zap-Hosting owns game servers in Germany. In fact, the server location Germany is currently the cheapest.
Does Zap hosting have DDoS protection?
Yes. All Zap-Hosting game servers have sophisticated DDoS protection.
Who is behind Zap hosting?
Zap-Hosting is a German company that is based in Münster. The company was founded in 2010 and is now one of the largest German game server providers.
How is Zap hosting different from other web hosting providers?
Zap hosting also offers web hosting solutions, but is primarily a provider of game servers.