Goneo is a relatively new, Germany-based web hosting provider from 2006. At Goneo you will find shared hosting tariffs as well as dedicated servers, as well as e-mail hosting and the option to register domain names. But what makes this, still relatively new, web hosting provider so special and why do around 15.000 customers worldwide already trust Goneo? You can find out about this and much more in our detailed experience report.


Contents
What does Goneo offer?
First of all, Goneo offers classic shared web hosting. The specialty is that all tariffs only use SSD hard drives. This means that Goneo is more likely to be among the premium web hosting providers. Otherwise, at Goneo you will also find web server tariffs with managed servers for relatively cheap money, a website builder and the option to host both your e-mail and your domain via Goneo. As you can already see, the offer is relatively large, although much more manageable than, for example 1 & 1 IONOS.


Shared web hosting
If you don't want to spend a lot of money on web hosting, shared hosting is your best bet. This form of cheap web hosting places your website on a server with other websites. This means that your website shares the server resources with others, but also the costs. Shared web hosting is arguably the most popular form of web hosting. Goneo offers you a total of four different tariffs for classic shared web hosting. The cheapest plan starts at € 2,99 per month.
Dedicated web hosting
If your website requires a lot of system resources, dedicated web hosting is the best choice. With dedicated hosting, you use all of the server's resources without restriction, as your website is on its own server. As a result, the performance and the price are of course correspondingly high. Another advantage is that you can maximally configure a dedicated server. Goneo has three different managed server hosting plans for dedicated web hosting. The cheapest plan is really cheap at € 21,99 per month and is therefore an alternative even for smaller companies. Usually, dedicated web hosting is more geared towards professional users and large companies.
Homepage Building Kit
More and more web hosting providers are offering website construction kits in addition to their traditional hosting tariffs. The advantage of a website builder is that it allows you to easily create a website without any coding knowledge. If you use the website builder and the domains of a web hosting provider, this is one way of covering all your website needs from a single provider. So you don't have to deal with tariffs for domains, web hosting and possibly website design individually. Goneo also offers a website builder. The website builder from Goneo is called easyPage and offers you some nice features, but cannot be compared with a specialized website builder provider like Wix. So if you really want to use a website builder, we recommend ours Wix experience reportto take a closer look. Otherwise you can of course also use a website builder within WordPress. You can find out more about this here.
Experience report Goneo
In the following experience report, we take a closer look at the best features of Goneo. Of course, we start at the very beginning, with the setup and operation and check everything from performance to support. With us you will find out all the advantages and disadvantages that Goneo web hosting has to offer. At the end of our experience report you will also find a tariff overview, which should help you to find the guaranteed best plan for you.
Registration and administration
The Goneo website is very clearly laid out, so the registration process should not take long. After you have decided on a tariff, you can log in to the goneo customer center with your new login information. There you can manage your contract and technical aspects of your web hosting.


The main menu is on the left and is very clearly laid out. You can easily add extras like domains, email, and more. You can also do technical configuration right here in the customer center. So you can add or remove FTP and SSH access with just a few clicks. Other providers usually divide their dashboards between technology and administration, Goneo does without it. In fact, this decision does not lead to information overload, but makes many things much easier in everyday life.
Features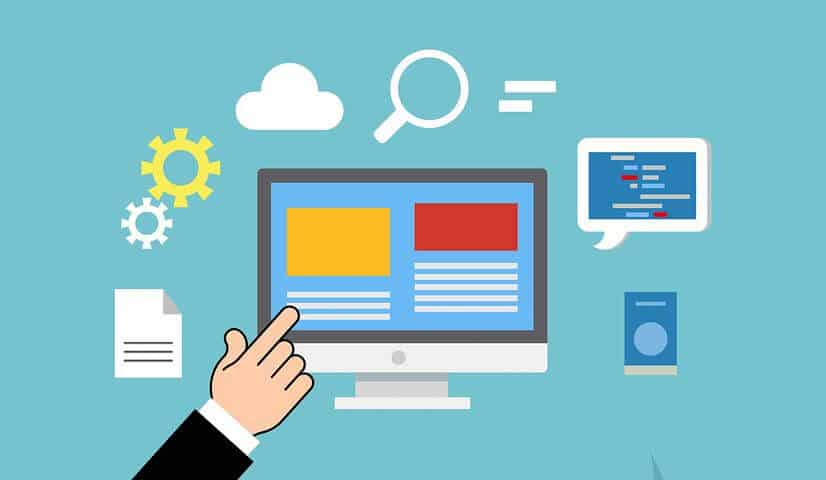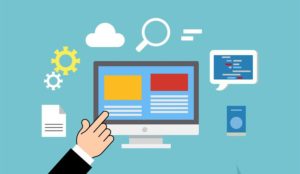 As already mentioned a little further above, Goneo Webhosting is more of a premium provider. Many extras are already included in the normal tariffs. Even in the cheap shared webhosting tariff, the webhosting kit is completely free for 30 days. All common CMS (content management systems) such as WordPress, Joomale, Drupal and more can be installed in all tariffs with a single click. Incidentally, this function is called clickStart at Goneo. In addition, the web hosting provider only offers fast SSD hard drive storage for its shared web hosting tariffs. A free SSL certificate and unlimited bandwidth are included in all tariffs. It should be mentioned briefly here, however, that the SSD guarantee only applies to the shared web hosting tariffs, but not to the web server, i.e. the dedicated server hosting. This also explains the low price of the web server tariffs. It is a bit disappointing that Goneo does not allow you to use external email hosting domains and the management of external domains is not really possible either. So if you want to host at Goneo without compatibility problems, you should be ready to use the email and domain offers here. Unfortunately, we also miss other services from this provider. So there are no automatic backups accessible to you. Goneo creates backups at regular intervals, but you can only use them after written request. This seems very old-fashioned and unnecessarily complicated for a web hosting provider that is still rather new.
Support
In the customer center under "Service & Help" at Goneo you will find a relatively detailed FAQ and other contact options. In addition to email, there is also real-time customer service over the phone. Unfortunately, the provider does not offer live chat. The support at Goneo is of course in German and can be reached from Monday to Friday between 9 a.m. and 18 p.m. In our test, we didn't have to wait long for a support employee to answer the phone. Unfortunately, there are some reviews on the Internet that are not very satisfied with Goneo's customer service. In our test, however, we could not identify any major problems.


Technical details
Of course, the technology of a web hosting provider is also important. Hardly anything is more important than the speed and uptime of your website. Both influence your search engine ranking (SEO) as well as the satisfaction of your customers. If you want to host a successful website, you have to make sure that it loads quickly and is always available. An analysis by Google shows that 53% of all users leave your website if it does not load within 3 seconds. However, especially modern websites with many media files such as pictures or videos can significantly slow down the loading time of your website, so it is all the more important that you choose the right provider. Unfortunately, budget shared web hosting providers in particular often disappoint when it comes to performance.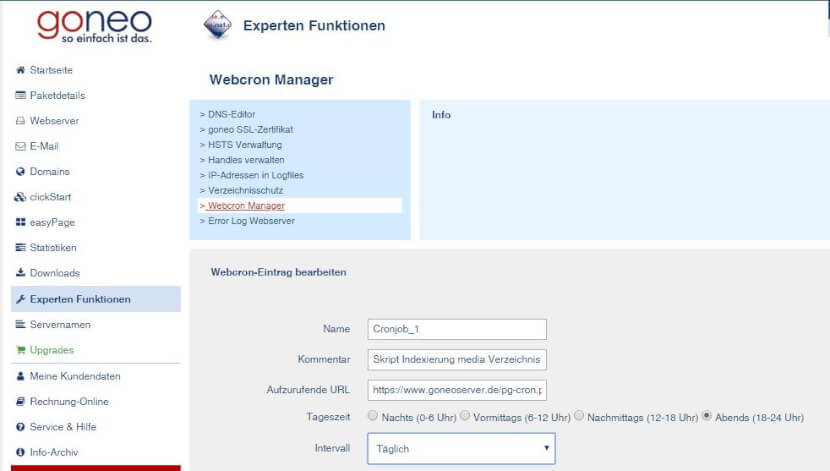 During our test of Goneo, we did not find any problems with either speed or uptime. Although there is no uptime guarantee regulated in the SLA, the provider promises you an average uptime of 99.8%. So the good news is that Goneo was able to convince in our test with good load times and a low number of failures.
Expensive awakening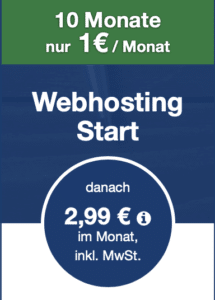 Unfortunately, as is now the norm with most providers, Goneo also tempts you with very cheap tariffs at the start of the contract, which, however, quickly become expensive when you extend them. As an example, the cheap "Webhosting Start" tariff only costs €10 per month for the first 1 months. After the first ten months, however, the costs triple to €2 per month. The situation is similar for other tariffs.
Tariff overview
As mentioned before, Goneo offers two different web hosting options to choose from. There are also always very good offers. So you currently save the set-up fee and pay a significantly reduced price for the first ten months. In the following section I will introduce you to the prices of shared web hosting offers and dedicated web servers. Otherwise, Goneo also offers email hosting and domains. You can buy the tariffs for either 1 month or 12 months, although these are of course cheaper for longer contract periods.
Webhosting rates
There are four different web hosting tariffs in total. All of them are currently available with no set-up fee and they all come with SSD hard drives.
| Membership | Web hosting start | Web hosting professional | Web hosting premium | Web hosting Ultra |
| --- | --- | --- | --- | --- |
| bandwidth | Unlimited | Unlimited | Unlimited | Unlimited |
| webspace | 20 GB SSD | 50 GB SSD | 100 GB SSD | 200 GB SSD |
| Free Domain | Yes. 1x .de domain | Yes. 5x .de domain | Yes. 10x .de domain | Yes. 20x .de domain |
| FTP Accounts | 1 | 5 | 10 | 20 |
| E-mail accounts | 30 GB | 50 GB | 75 GB | 100 GB |
| Email storage space | No | No | No | Ja |
| MySQL5 SSD databases | 2 | 10 | 20 | 50 |
| SSH access | No | Ja | Ja | Ja |
| SSL certificate | Ja | Ja | Ja | Ja |
| Registration price | 10 months: € 1 per month. Thereafter € 2,99 per month. | 10 months: € 2 per month. Thereafter € 5,99 per month. | 10 months 5 €. Thereafter € 8,99 per month. | 10 months € 8 per month. Thereafter € 17,99 per month. |
Web server tariffs
A powerful managed server enables you to make full use of all the server's resources. Unfortunately, unlike the web hosting tariffs, the managed servers do not offer an SSD guarantee. The web servers all currently have a set-up fee of € 8,99.
| Membership | Web server start | Web server professional | Web server premium |
| --- | --- | --- | --- |
| Bandwidth | Unlimited | Unlimited | Unlimited |
| CPU | 2x vCore | 4vCore | 9vCore CPU |
| memory | 200 GB HDD | 400 GB HDD | 800 GB HDD |
| Maximum web projects | Unlimited | Unlimited | Unlimited |
| RAM | 3 GB | 6 GB | 12 GB |
| Registration price | €21,99 per month | €34,99 per month | €59,99 per month |
Conclusion on Goneo web hosting
Goneo is still a relatively new company for a web hosting provider. The German company attaches particular importance to high-quality servers with modern SSD hard drive storage, which are really fast and also offer good uptime. Unfortunately, there are many small conveniences that are missing from larger providers, such as the simple possibility of restoring a backup. You also feel compelled to buy e-mail hosting and domain names from Goneo to avoid compatibility problems. For such a young company, however, the provider is already doing a lot right. In particular, the prices are sometimes very cheap compared to the competition. The customer service was also very satisfactory in our test, but what bothered us a bit was the very limited support times and the fact that no live chat is currently offered. Otherwise we can recommend Goneo without hesitation!
Common questions about Goneo web hosting
Is Goneo Good?
Yes! Goneo is still a relatively new provider of web hosting services, but is already very promising, especially when it comes to the performance and uptime of its servers
How expensive is Goneo?
Goneo is one of the cheapest web hosting providers. There are really good offers, especially with a new contract. Like the current webhosting professional tariff for € 2 per month for 10 months. However, you should be careful when extending your contract, as the prices can sometimes rise sharply.
Does Goneo have a money-back guarantee?
No. Unfortunately we could not find a money-back guarantee. In its own FAQ, the provider writes the following: For private customers there is occasionally a money-back guarantee.
Which Goneo tariff is best for me?
It is best to start with a cheap tariff and upgrade it if necessary. The very low tariffs Webhosting Start and Webhosting Profi should be enough for most.
Does Goneo use cPanel?
No. You control the most important functions and settings of your website and your tariff via the in-house customer center. This is very clearly designed.
Is Goneo Safe?
Yes. Goneo attaches great importance to the security of your website and its own servers. For example, an SSL certificate is included in all web hosting plans free of charge.
Where does the Goneo company come from?
Goneo is a relatively young German company based in Minden.
Does Goneo have German servers?
Yes, as a German web hosting company, Goneo of course also has German servers.