The web hosting provider SiteGround is based in Bulgaria and has existed since 2004. According to its own website, SiteGround hosts more than 2,000,000 domains and is therefore one of the largest web hosts worldwide. SiteGround is best known for its fast loading times, high uptime and extremely good support.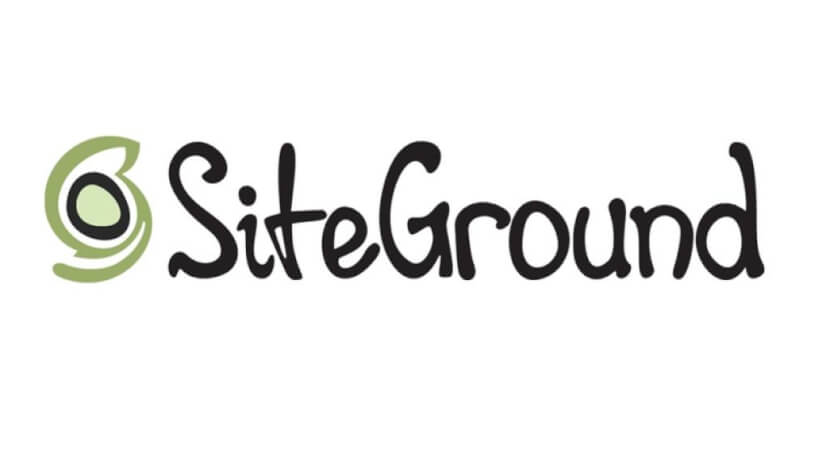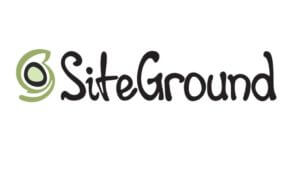 If you already have our comparison of the best web hosting Vendors you know you know that SiteGround is a top choice. The company offers everything you could wish for. Whether shared web hosting, WordPress, WooCommerece, scalable cloud hosting and even dedicated servers. There are a total of data centers at five locations on three different continents.
Contents
SiteGround field report
Finding the right web host for your needs is important. Therefore, in this article I will deal in more detail with the most important functions, advantages and disadvantages of SiteGround web hosting. But together we also look at the other services such as WordPress and cloud hosting.
The most important site-ground information at a glance
Domain
Domain prices start at $ 15.95 per year.
Easy registration
Very simple registration process that takes barely 10 minutes.
Payment Methods
Credit card (there are other options available through chat)
Hide fees and clauses
$14.95 for those who pay their hosting plans monthly instead of yearly. Renewal rates are higher than those in the first year. "Guaranteed Uptime" Limit Clauses.
Dashboard
cPanel (however improved and simplified by SiteGround)
Price
The cheapest shared hosting plans start at $ 3.95 per month
IInstallation of apps and CMs (WordPress, Joomala, etc.)
Quick and easy installation of popular apps and CMS. Very easy 1-click installation of WordPress
Advantages of SiteGround web hosting
The advantages of SiteGround are numerous. The most important ones are a high uptime of 99%, fast speeds and very good customer service.
High speeds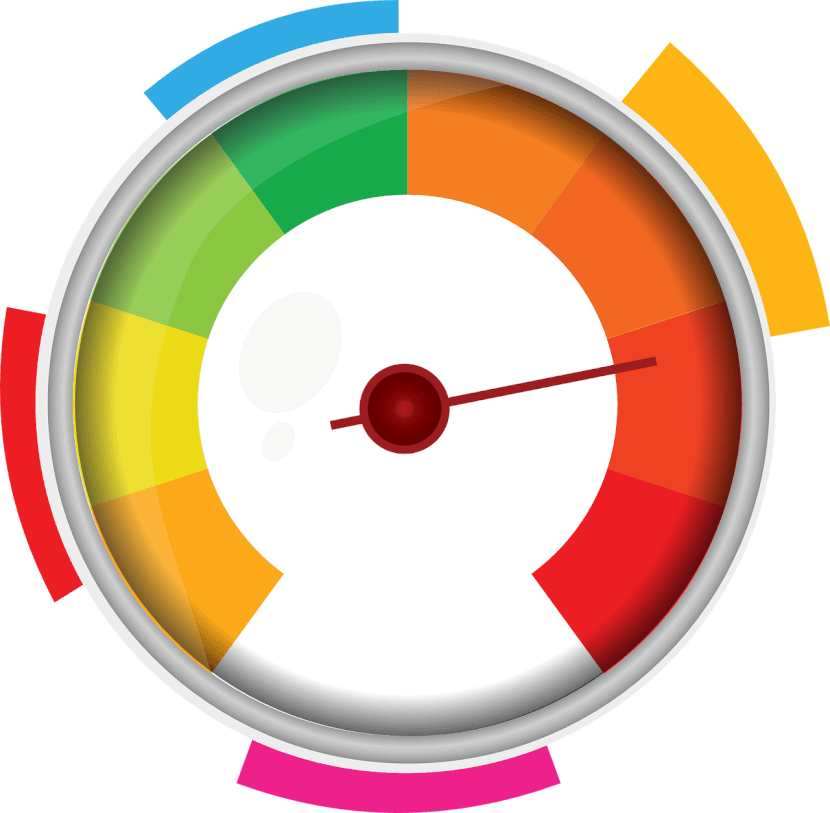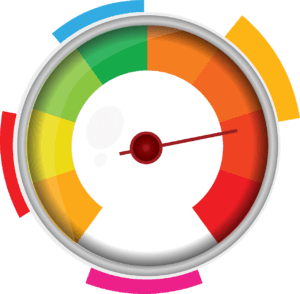 The speed of your website influences both your search engine ranking (SEO) and the satisfaction of your customers. These are two extremely important factors if you are to host a successful website. Especially if you want to generate income through them. SiteGround is considered to be one of the fastest web hosts out there.
In fact, an analysis by Google shows that 53% of all users leave your website if it does not load within 3 seconds. In our test, SiteGround was able to achieve an incredibly fast average load time of 698 ms, well under 1 second.
SiteGround achieves the high speeds through the following technologies:
✅ Google Cloud with SSD hard drive storage
✅ NGINX Direct Delivery Technology for all websites
✅ Free CDN options
✅ Software solutions at server level, such as HTTP / 2, memecashed, PHP optimization
CDN stands for Content Delivery Network. A CDN stores large files, such as pictures, on many servers in different locations around the world. This ensures that the files are stored as close as possible to website visitors so that they can be accessed more quickly. SiteGround-CDN-Cloudflare SiteGround has servers that are spread across three continents. This helps to keep loading times fast and to provide a good customer experience.
SiteGround server locations
The speeds are of course dependent on the server location. SiteCloud offers locations in:
Chicago, USA
Iowa, USA
London, UK
Amsterdam, Netherlands
Eemshaven, the Netherlands
Singapore, Singapore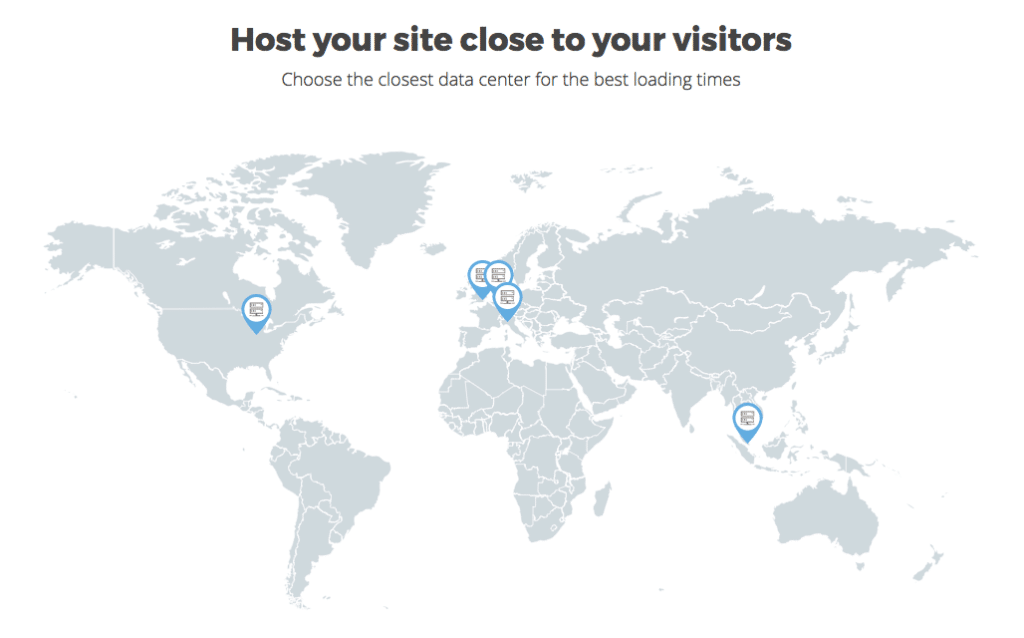 The closer the users of your website are to the server location you are using, the better the loading times. However, this is hardly noteworthy for servers located within Europe.
High uptime
Besides the speed, the uptime of your website is one of the most important factors. The higher the uptime / availability, the better. The uptime of a good website should be at least 99.9 percent. A downtime of 99% versus 99.9 doesn't sound like a big difference at first. But consider that calculated over a year, a downtime of 0.01% is approx. 53 minutes, while a downtime of 0.1% is already 8,5 hours.
In our test, SiteGround offers one of the best uptime values ​​of all web hosting providers: 99.9%.

In fact, there has only been one failure in the SiteGround website we tested in the last 3 months. A really good value.
What is particularly impressive is that SiteGround offers an uptime guarantee. If the uptime is below 99.9%, you will receive one month of free web hosting. For every% below 99% there is an additional month.

Customer service
SiteGround's customer service is also one of the best reasons to choose SiteGround web hosting. Sooner or later problems or questions can always arise. Reliable, fast and competent support is therefore particularly important in web hosting.
SiteGround's support team is quick, friendly, and helpful. According to its own website, SiteGround solves 90% of all problems at the first contact, that is fast and efficient. The average response time of 15 minutes is also very impressive.
In addition to the typical ticket system, there is also support via live chat and telephone. The support is available 24 hours a day, 7 days a week.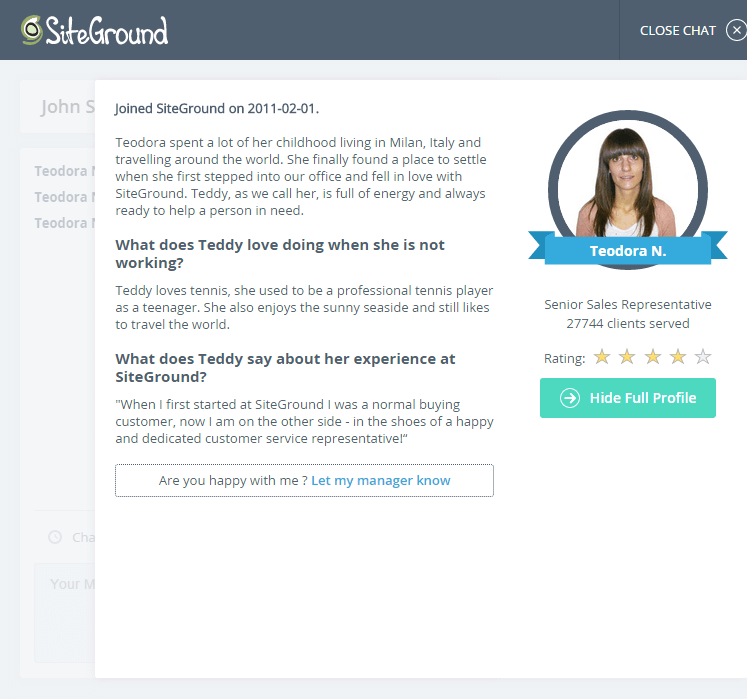 In our test, we liked the telephone support best. It only took a little over 2 minutes to get through to customer service.
In addition to the possibilities to speak to customer service, there is also a sophisticated self-help program. There are automatic solutions to common problems and an intelligent chat bot that helps you to find the right answer to your question.
Free WordPress website migration
For everyone who already has an existing WordPress website, SiteGround also offers a tool for free website migration. All you have to do is install the WordPress Migrator plugin and generate a token.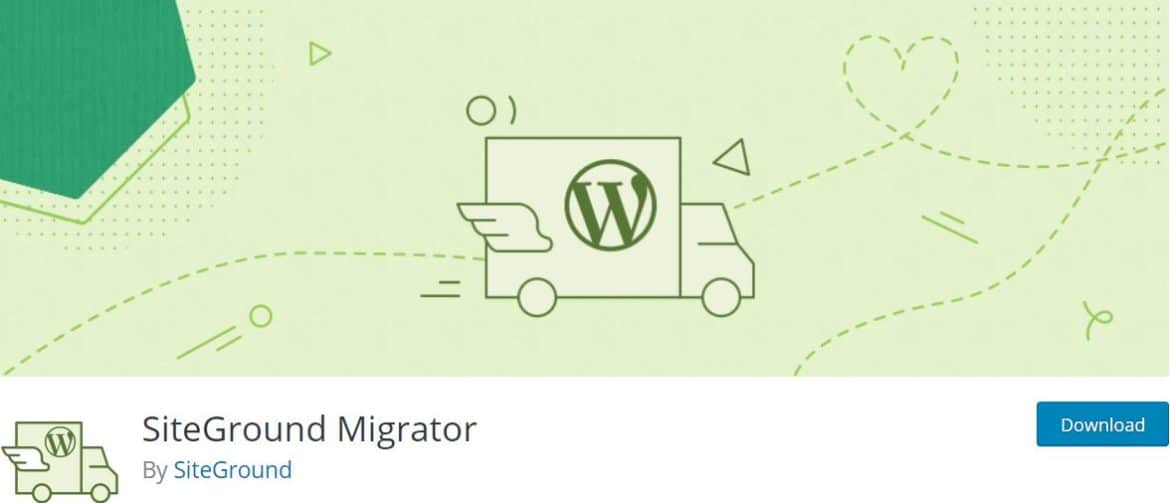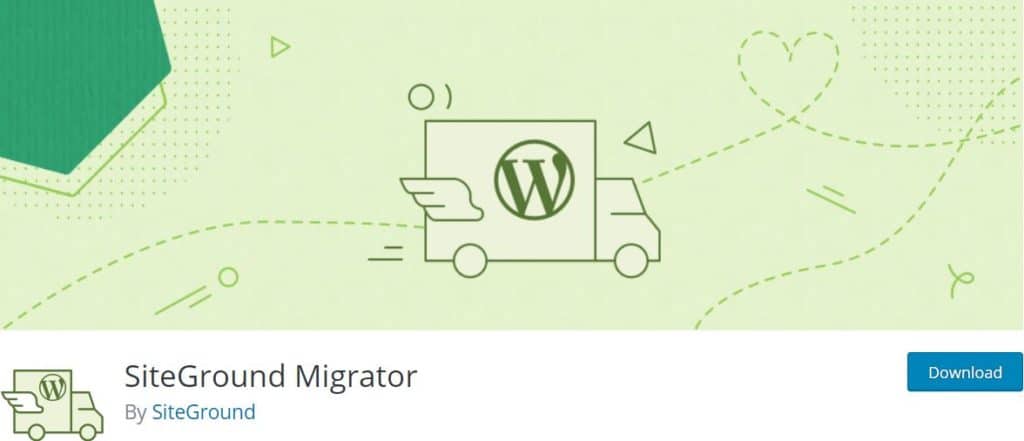 After that, everything is relatively easy and problem-free. Alternatively, you can contact support via chat or email, which will then forward you to the right place.
If that's still a little unsure for you, SiteGround offers a professional website migration service for only $ 30 per website. The whole thing works smoothly and without risk. In fact, the two more expensive plans (GrowBig & GoGeek) include the professional website migration service for free.
High security
SiteGround promises a high level of security for your website and actively protects it from malicious code and hack attacks. They also offer a custom WAF (Web Application Firewall), an AI Anti-Bot system and free SSL.
Google Chrome actively warns users if the website they are trying to reach does not have an SSL certificate set up. SSL protects all information sent between the user's device and the website, including personal information such as IP addresses or credit card numbers.
Hence, this is where Chrome looks for the best interest of web users. In other words, that makes SSL certificates a requirement on all websites today. So it is particularly good that SiteGround offers these for free in all tariffs.
Extra functions for beginners and advanced users
SiteGround web hosting has something for everyone. No matter if you are a beginner and want to create your first website or have several large website projects.
Are you a beginner or a blogger? Then you can install popular website builders like Weebly with just a few clicks. Weebly has a simple drag-and-drop editor that gives you complete control over the look and feel of your website (without having to dive into code).
In addition to Weebly, SiteGround is also deeply integrated with WordPress, Joomla and Drupal. Each of these apps can be installed quickly and easily. In fact, SiteGround offers a managed WordPress service for every tariff. WordPress is the most popular application for creating a website and SiteGround did particularly well in our WordPress web hosting comparison. The managed WordPress service allows you to easily create a functioning website with WordPress or to migrate an existing website. In fact, WordPress.org names SiteGround as one of the recommended web hosting providers for WordPress. So you definitely don't need a developer to help you.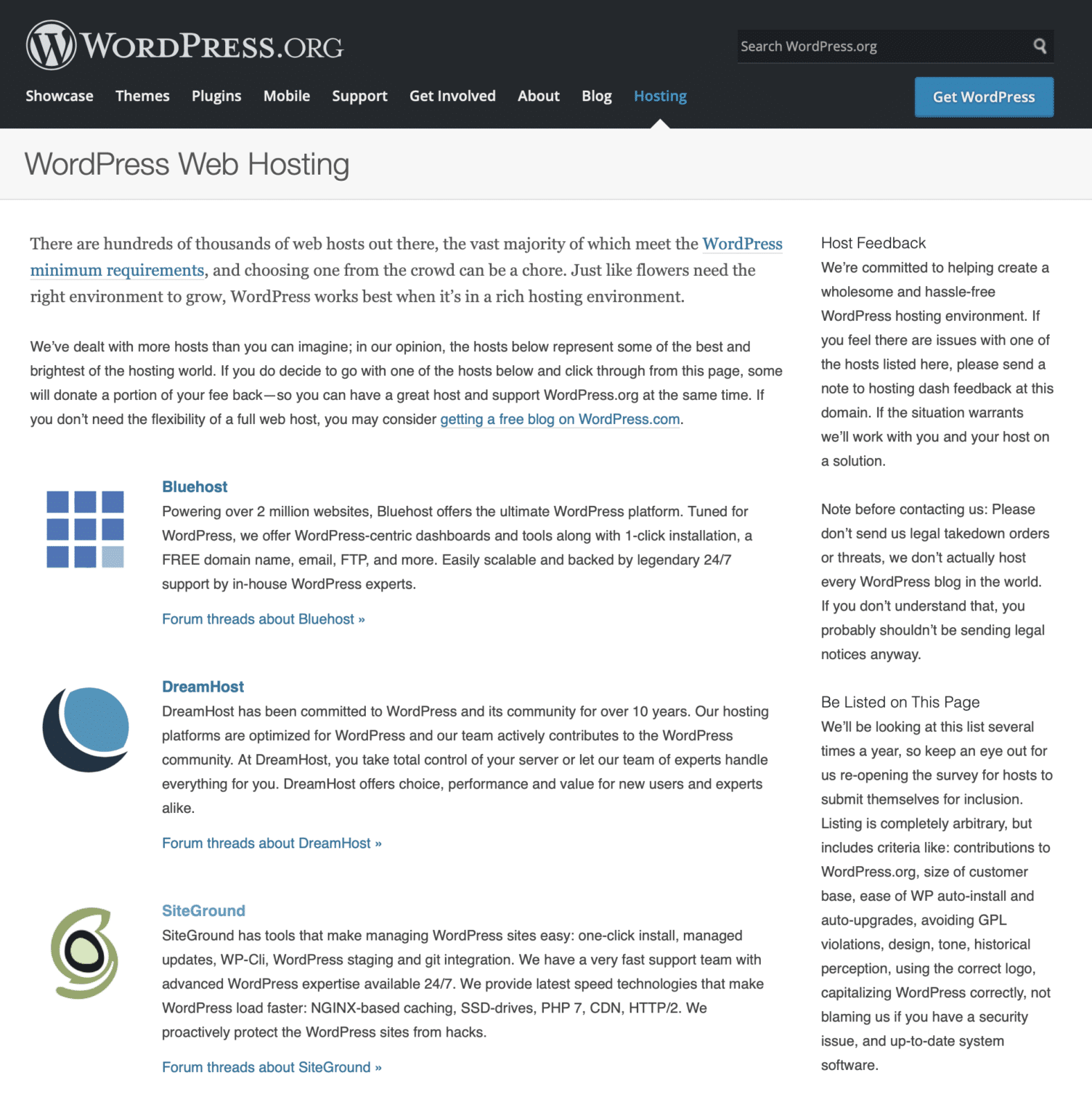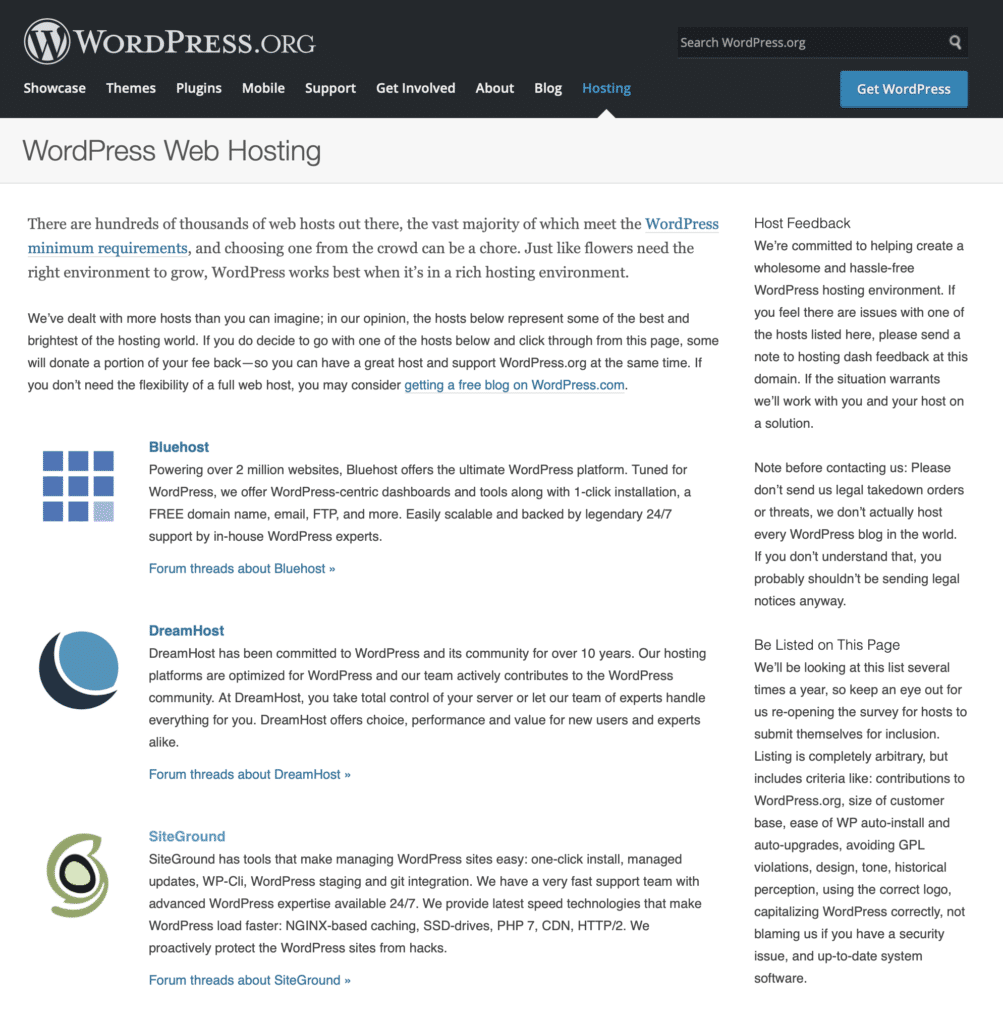 But SiteGround web hosting is also suitable for advanced users. You get Git pre-installed on the more expensive plans along with SSH, WP-CLI, SFTP and phpMyAdmin. Several PHP versions are available to you. Tiered caching is available. You can also access staging environments in which websites can be prepared or tested before new functions are taken into production.
High customer satisfaction
In 2015, 2016 and 2017 SiteGrond created surveys to determine customer satisfaction. This resulted in a customer satisfaction rate of 97% in 2017, an unbelievable value.
SiteGround is also highly praised on the Internet, in forums and public portals such as Facebook. In the years from 2015 to 2017, it improved customer satisfaction every year.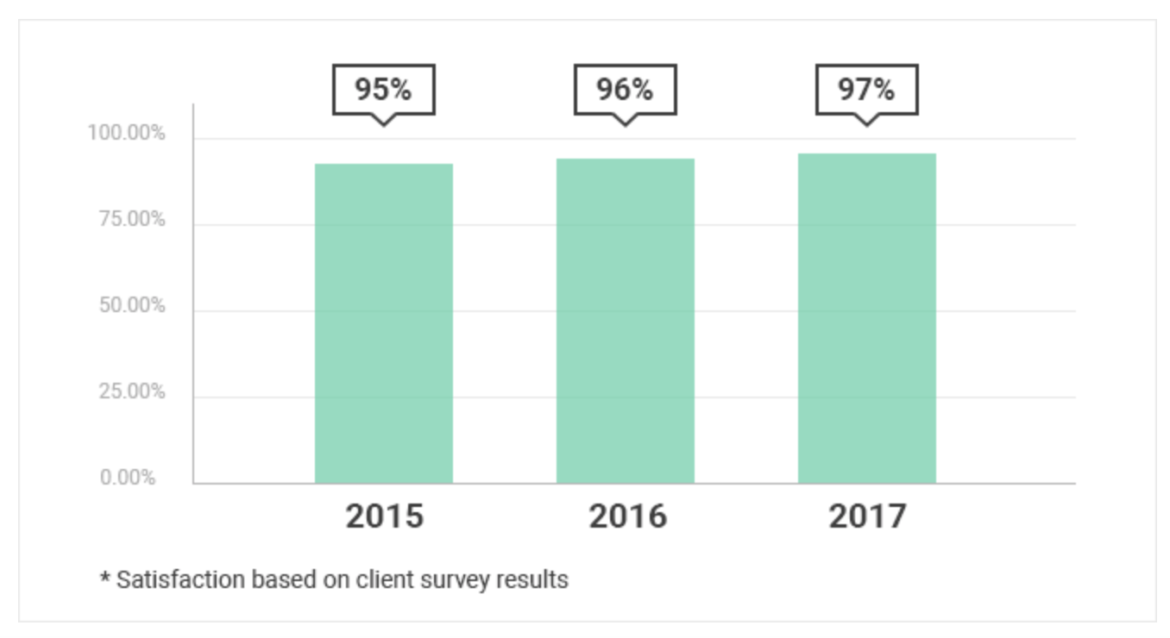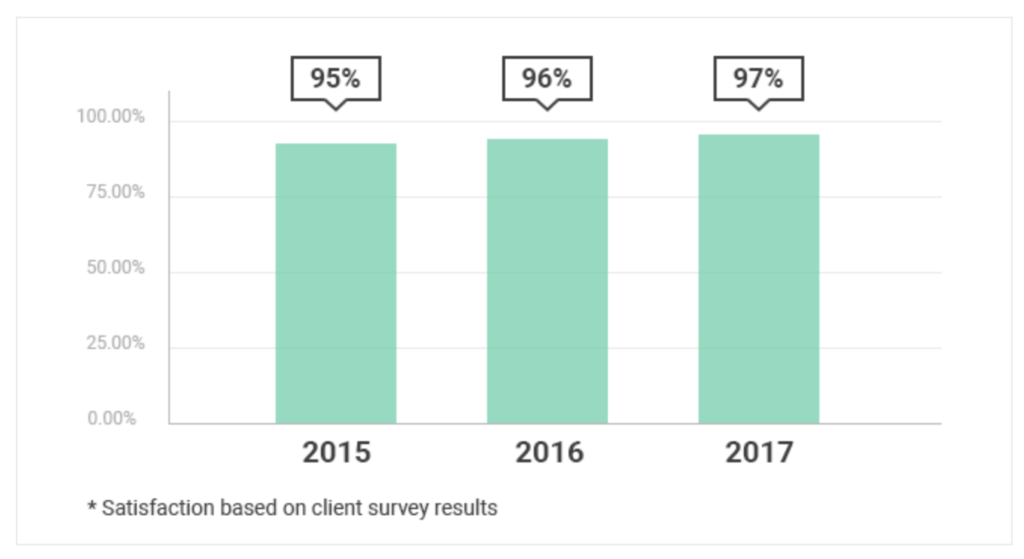 In recent years there have been a few customers who complained about longer customer service times. However, there was no evidence of this in our experiments. We assume that these customers just had very unfortunate times contacting support.
Refund warranty
SiteGround offers a 30-day money-back guarantee on all shared hosting plans. In comparison, cloud, VPS, and dedicated hosting plans get a 15-day refund.
As with many other hosts, domain name fees and other "extras" are usually non-refundable. Also, this refund policy only applies to brand new customers. So you cannot get a refund for renewal plans.
Lots of free extras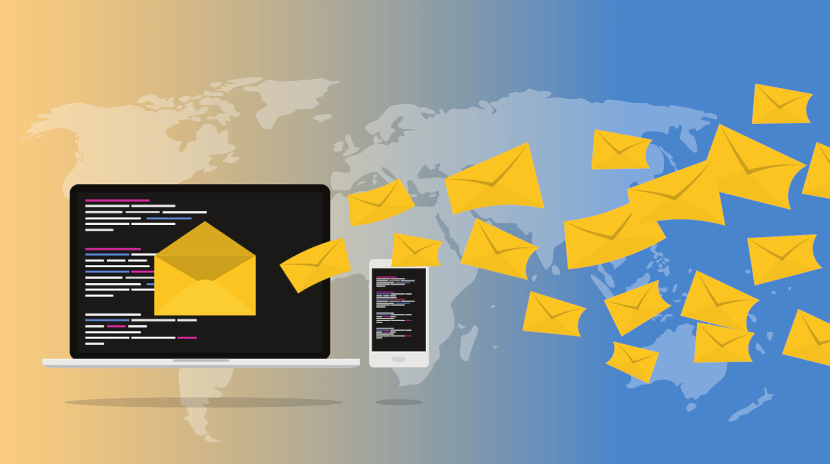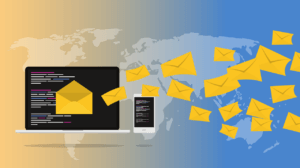 Similar to low-cost airlines, many providers seem very cheap at first glance, but then charge a lot of money for every little extra. At SiteGround there are many services that are usually paid for completely free of charge.
So with every tariff you get a professional email address with your website domain at no additional cost. You can even create as many accounts as you need. There is an extra webmail interface for this, which even enables forwarding and autoresponders.
Domain management at SiteGround is also particularly simple and user-friendly. Unfortunately there is no free domain name included, but you can choose from over 50 extensions. Of course the most important ones like .com, .net, .co.uk, .org, .de and many more are represented. If you already have a domain, you can use the free migration service to transfer your domain to SiteGround.
Disadvantages of SiteGround web hosting
Even if SiteGround impresses us with an almost perfect server uptime (including guarantee), very fast loading speeds and excellent customer service, there are of course a few disadvantages with this hosting provider.
High renewal rates
The cheapest tariff from SiteGround, StartUp starts at just $ 3,95 / month. At first glance, this looks too good to be true. Unfortunately this is also the case. Unfortunately, this trick is the same for almost all web hosts. They grab your attention with a very affordable introductory price, only to double or even triple the price next year if you want to renew.
Unfortunately, this is also the case with SiteGround. The price of the cheapest plan "StartUp" jumps from $3,95/month to $11,95/month upon renewal. SiteGround's other plans also increase significantly upon renewal.


The best solution to work around this is to choose the longest contract term. In this way you can secure the low tariffs for as long as possible (36 months).
No free domain
Many web hosts offer freebies such as a free domain name to attract new customers. This free domain name is usually only valid for the first year, but is still a good way to save a little money at the beginning.
Unfortunately, SiteGroud doesn't do that. If you don't have a domain name yet, the domain name through SiteGround will cost you $ 15,95 a year.
Uptime guarantee with a catch
Most web hosting providers limit their guarantees with extra clauses. The operating time guarantee usually did not take into account any failures caused by natural disasters, for example.
Unfortunately, SiteGround goes a little further. Downtimes due to DDoS attacks (Distributed Denial of Service), hacker attacks and similar events are excluded with the uptime guarantee.
The SiteGround Service Level Agreement (SLA) also excludes emergency maintenance and hardware and software errors, which can be resolved within an hour.
Unfortunately, this limits the uptime guarantee considerably and is a little disappointing.


English support only
As mentioned above, the support from SiteGround is really great. Unfortunately, this also has a little catch: It is only available in English.
This shouldn't be a problem for most users, as much of the world of internet & web hosting is only available in English. However, if you know that you have big problems expressing yourself in English, you should choose an alternative web hosting provider.
No server location in Germany
As a SiteGround customer, you can easily select the location of your server and even change it relatively easily later in the backend. Unfortunately, there is currently no server directly in Germany available to you. The closest location is in the Netherlands.
Since the Dutch data protection laws are very similar to the Germans, this should not be a major disadvantage for you when it comes to data protection. Even the speed, as our test shows, should hardly be any difference for German users compared to a German server location.
Even so, some companies place great importance on server location.
SiteGround tariff overview
For shared web hosting, SiteGround has three tariffs to choose from: StartUP, GrowBig and GoGeek. In addition, as already mentioned above, there are solutions ranging from cheap shared web hosting to dedicated server solutions.
| Membership | StartUp | Growbig | Gogeek |
| --- | --- | --- | --- |
| Number of websites | 1 | Unlimited | Unlimited |
| SSD storage | 10 GB | 20 GB | 30 GB |
| Suitable for | around 10,000 monthly visits | around 25,000 monthly visits | around 100,000 monthly visits |
| Unlimited traffic | Ja | Ja | Ja |
| Free SSL | Ja | Ja | Ja |
| Daily back-up | Ja | Ja | Ja |
| Free CDN | Ja | Ja | Ja |
| Free email | Ja | Ja | Ja |
| Managed WordPress | Ja | Ja | Ja |
| Immediate back-up | No | Ja | Ja |
| Speed ​​bosting caching | No | Ja | Ja |
| WordPress & Joomla Staging | No | Ja | Ja |
| Customer service priority | No | No | Ja |
| Registration price | $3.95/mo | $5.95/mo | $ 11.95 / mo |
StartUp tariff
The "StartUp" tariff is ideal for a small blog or your first website. You have an unlimited number of e-mails and 10 GB of storage space at your disposal. The great support and the fast loading times are already included in the cheapest tariff. According to the information, the tariff is sufficient for up to 10.000 visitors per month. However, this information is not necessarily correct. If your blog has a lot of plug-ins, photos and videos, the cheap tariff will most likely not be enough for you due to the 10 GB storage space.
GrowBig tariff
An unlimited number of websites is included in this plan. So if you own more than one website, this tariff is the best for you. You also get access to an exclusive WordPress plug-in (SuperCacher) which is supposed to improve the loading times of your website. The storage space increases to 20 GB in this tariff, which should be sufficient for most projects. According to SiteGround, this tariff is suitable for projects with up to 25.000 visitors per month.
GoGeek tariff
If you have a very large project and have up to 100.000 visitors per month, there is also a good tariff for this. The GoGeek plan also offers professional features such as Git repos and 30 GB of storage space. Typically 99% of all users should be able to use these three plans. It's also reassuring that you always have the option to upgrade your plan later. It is best to start with the smallest possible plan and let the server grow as needed.
SiteGround cloud hosting
If that's not enough for you, SiteGround offers cloud plans and dedicated servers. The prices for cloud hosting are of course correspondingly more expensive. The cloud servers are fully managed by SiteGround. If the Entry Plan is not enough for you, you can add CPU or RAM at any time.
| Membership | Entry | Business | BusinessPlus | Super Power |
| --- | --- | --- | --- | --- |
| CPU cores | 2 | 3 | 4 | 8 |
| random access memory | 4 GB | 6 GB | 8 GB | 10 GB |
| SSD storage | 40 GB | 60 GB | 80 GB | 120 GB |
| bandwidth | 5 TB | 5 TB | 5 TB | 5 TB |
| Price | $80/mo | $120/mo | $160/mo | $240/mo |
Conclusion on SiteGround web hosting
SiteGround was largely able to convince in our test. The combination of extremely high uptime and fast page loading speed ensures that your website is always quickly accessible.
The excellent customer service in particular speaks clearly in favor of SiteGround web hosting. The registration prices are very good, but they all become significantly more expensive if they are extended.
The selection is also one of the best at SiteGround. Whether shared hosting, cloud hosting, WordPress hosting or dedicated servers - no matter how small or large your project is, there is a suitable tariff. All tariffs can be upgraded retrospectively, which we particularly like.
One of the biggest downsides to SiteGround is that everything is strictly English. So if you speak no or bad English, you should look for an alternative. Unfortunately, the server locations are not in Germany either.
Nevertheless, in summary, we can only recommend SiteGround. There is a good reason why SiteGround is mentioned and recommended on the official WordPress site.
SiteGround is currently the best hoster for us.
Frequently asked questions about SiteGround web hosting
Is SiteGround any good?
SiteGround is one of the best known and best web hosting providers. Especially the impressive uptime of 99.8% and an outstanding customer service speak for SiteGround. But the market leader in web hosting also offers fast loading times and low prices.
How expensive is SiteGround?
SiteGround offers different hosting plans. The cheapest plan starts from $ 3.95 per month. Attention: The shared hosting plans increase significantly with renewal. The cheapest plan is $ 11.95 per month when you renew. In addition to shared hosting, VPS hosting plans are also offered. The cheap plan costs $ 80 a month, the most expensive $ 240.
Does SiteGround have a money back guarantee?
Yes. SiteGround offers a 30 day money back guarantee. With shared hosting, however, the money-back guarantee is only 14 days. You can cancel within this period and receive a full refund. This money-back guarantee does not apply to domain names, cloud or dedicated server hosting or tariff extensions.
Which SiteGround plan is best for me?
The cheapest SiteGround tariff is sufficient for most users. It offers 10 GB of SSD storage and is suitable for up to 10.000 monthly visitors. SiteGround allows you to upgrade your plan at any time. It is therefore advisable to start with a cheap tariff and then choose a more expensive one if necessary.
Does SiteGround use cPanel?
Yes. SiteGround uses cPanel, but it has been simplified and made clearer. While cPanel is usually considered to be relatively complicated, SiteGround's cPanel is easy to use even for beginners.
How do I transfer a website to SiteGround?
To migrate your website to SiteGround, just go to the support area and request a token for website migration. Otherwise, you can also contact SiteGround customer service to help you.
Does SiteGround have German servers?
No. Unfortunately SiteGround doesn't have any German servers. The closest server location is in the Netherlands, which should be fine for most users.
Is SiteGround Safe?
Yes. SiteGround has sophisticated IDS / IPS systems to block malicious bots and hackers. ModSecurity is installed on all shared hosting servers and the security logs are updated weekly.
Who is SiteGround?
SiteGround was founded in 2004 by a group of students. The main founder is Tenko Nikolov. The company, based in Bulgaria, currently has 400 employees and costs more than 2 million domains worldwide.