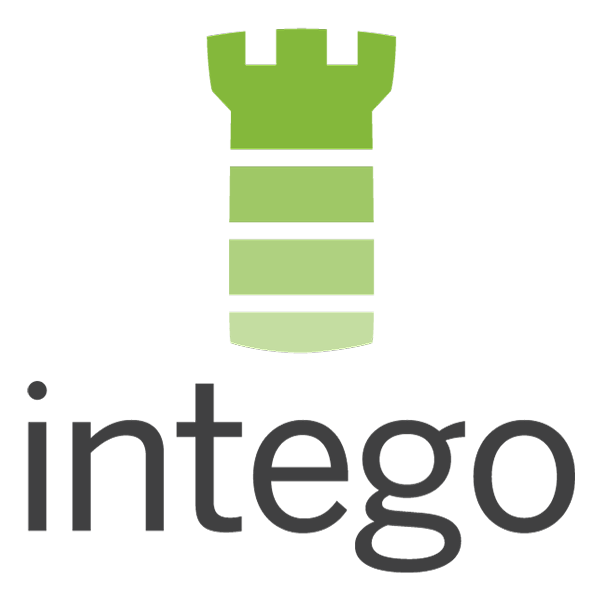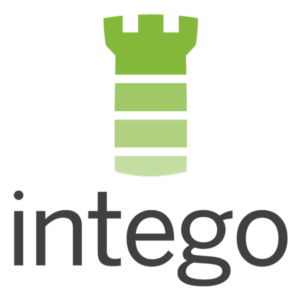 While Windows users have been encouraged to install at least free basic protection for years, this is the Virus protection for many macOS users still uncharted territory. Many people still believe that Apple products are immune to viruses or malware.
In the following review, we took a closer look at the Intego antivirus software dealt with and tested the program in a self-experiment. In our report, we also refer to the test results of the renowned Magdeburg AV-Test Institute, which tested the program in the areas of protection, speed and usability in March 2020. How the software manufacturer fares in comparison to the competition is discussed below.
Content
Does Apple need virus protection?
Although Apple's security infrastructure is less susceptible to viruses or malware than Windows' due to the Unix system architecture, the attacks on macOS in recent years make it more than clear that Apple products are not infallible are.
The dwindling security of macOS became particularly evident at the end of 2016. Within just 3 months were at that time 300.000+ new malware programs sighted. The Shlayer Trojan has recently been up to mischief, the operators of which use simple phishing tricks and even collaborations with influencers to tempt Mac users to download the malware.
So what can Apple followers do to protect themselves effectively against malware? In contrast to Antivirus programs for Windows, the selection is rather limited with macOS.
One of the few vendors who are fully committed to Apple is the antivirus vendor Intego. The Seattle-based company has specialized solely in virus protection for Apple products since 2011 and offers numerous solutions that protect both the Mac and the network.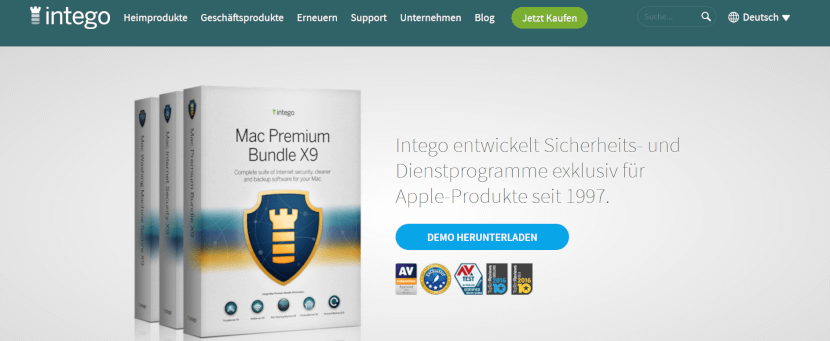 Intego offer overview
Intego offers a variety of macOS protection products that are both to end users and companies judge. A brief overview of the range of Intego products:
Mac Internet Security X9ContentBarrier X9Washing Machine X9VirusBarrier X9NetBarrier X9Mac Premium Bundle
Mac Internet Security X9
Mac Internet Security is the end-user Mac virus protection program. At first glance, it may seem surprising why Intego offers an antivirus program called Mac Internet Security X9 for end users and VirusBarrier X9 for companies. If you take a closer look you will find that these are different bundles. Mac Internet Security X9 is not a stand-alone software, but a set that includes both consists of Intego VirusBarrier X9 and Intego NetBarrier X9.
As with most Windows protection programs, the program contains numerous security functions, such as a real-time virus scanner or protective measures against virus transmissions between devices. The program also protects against WindowsMalware. A total of up to five computers can be protected against viruses at the same time, but this has a negative effect on the price.
ContentBarrier X9
Since there are also many adolescents among Apple supporters, Intego has created additional protective software for this purpose, which keeps children away from unwanted content. ContentBarrier X9 is a Macchildlock, which allows parents to better control their children's internet activities - for example, time limits can be set and customized user profiles can be created.
Washing Machine X9
Mac Washing Machine X9 is a cleaner for Mac that helps users remove unnecessary files to clean up Accelerate system performance. In addition, the program also helps to organize data better and more efficiently.
VirusBarrier X9
The number of companies that rely not only on Windows but on macOS is greater than one would think. VirusBarrier X9 is an anti-virus program for the Mac, which is not only aimed at end users, but also specifically Corporate Customers directs. The program offers protection against Mac and Windows malware as well as a variety of other security functions.
NetBarrier X9
Networks are a popular target. Therefore, NetBarrier X9 was designed to provide additional network protection for the Mac. In addition to a strong firewall, application monitoring effectively protects against spyware.
Mac Premium Bundle
Become complete protection of all programs and want more additional functions, the Mac Premium Bundle X9 is the right choice. In addition to Mac VirusBarrier X9, ContentBarrier X9 and Washing Machine X9, NetBarrier X9 and a backup program are also included.
In addition, Intego offers the option not only the Mac, but also the Windows PC to protect. This is particularly beneficial for family households that use both operating systems. Panda Antivirus for Windows can be purchased for a small surcharge.
Test report Intego VirusBarrier 10.9
Of course, in our tests we don't just want to evaluate the providers based on gut instinct, but also look at very objective test results from independent institutions, such as the Magdeburg AV-Test Institute.
Magdeburg AV-Test Institute
The Magdeburg AV-Test Institut is a
internationally recognized test institute
based in Magdeburg. The independent institute has been active since 2004 and tests antivirus systems for all operating systems using a variety of criteria and test procedures.
In the period from February to March 2020, the institute tested 10 home user security products for MacOS Catalina based on malware detection, false positives and performance. The AV-Test Institute examined the protection programs in comprehensive long-term tests over two full months, with the programs being exposed to new malware every hour. The test results have been standardized so that Antivirus programs for macOS evaluated and compared based on their performance can be.
Protective effect
This category tests how reliably the program can detect widespread and frequently occurring malware from the last 4 months. The malware tests are Viruses, worms, or Trojan horses. 58 different samples were tested in the tests. The industry average for virus detection and protection for macOS is 85%, according to the AV-Test Institute.
In contrast, Intego VirusBarrier Detect 100% of the viruses tested and was therefore rated 6 out of 6 points in the protective effect category.
Speed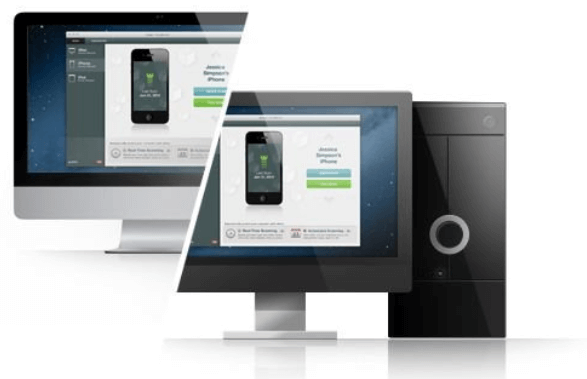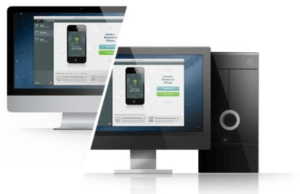 Speed ​​is one of the most important factors when it comes to usability. If an antivirus program is unable to guarantee an almost unlimited system speed despite good protection, users will turn away from the program. The speed area is divided into 4 tests:
For the first test, 30 files were downloaded to test the system for a slowdown in the download time of frequently used programs. While the industry average here is 2% system slowdown, there was at Intego with 0% no slowing down to complain.
Intego twice as good as the industry standard cut off. In plain language: Intego slows down the system less than most other antivirus programs.
In the last test area "Slowing down when copying files (local and in the network)", Intego was able to shine the most: While the system slows down to 37% for the industry average, it is at Intego just 2% - a value that the user probably won't even notice.
All in all, Intego offers a surprisingly good result in the speed category and can also score here with 6 points Top grade .
Usability
In the usability category, anti-virus programs are checked for false positives. Good protection programs should run in the background and not restrict user-friendliness by, for example, preventing harmless programs from being installed. The AV-Test Institute tested Intego VirusBarrier in two areas: "False detection of normal software as malware during a system scan" and "False warnings about certain actions during the installation and use of normal software".
Here, too, Intego was able to full points .
Intego was able to use the Total score of 18 points and be officially certified by the institute. Of the ten products tested, a total of four achieved full marks. In addition to Intego, these include Bitdefender Antivirus, Kaspersky Internet Security and Norton Security.
VirusBarrier X9 user interface
VirusBarrier X9 is the best choice for those who are not familiar with antivirus programs. Because the protection program is in many individual programs divided, the user is not overwhelmed by an abundance of confusing menus, but is reduced to the essentials.
The user can navigate through three buttons:
The Scan tab Allows you to make settings for the real-time scanner, for example to specify times when the system should be checked.
The Quarantine tab provides an overview of the files that the software has classified as dangerous.
A further tab allows the user to make settings for trustworthy sources. For example, it is possible here to remove folders from the scan process in order to speed up the scan time.
VirusBarrier X9 offers a user-friendly and very simple menu that can be found within minutes. It is therefore ideal for Users without prior technical knowledge.
The simple menu could, however Scare off advanced userswho, above all, want a multitude of individual setting options. Unfortunately, Intego VirusBarrier X9 cannot offer this to the extent desired. For example, the virus scan only offers a menu that shows the most important values, but does not provide the user with any further information.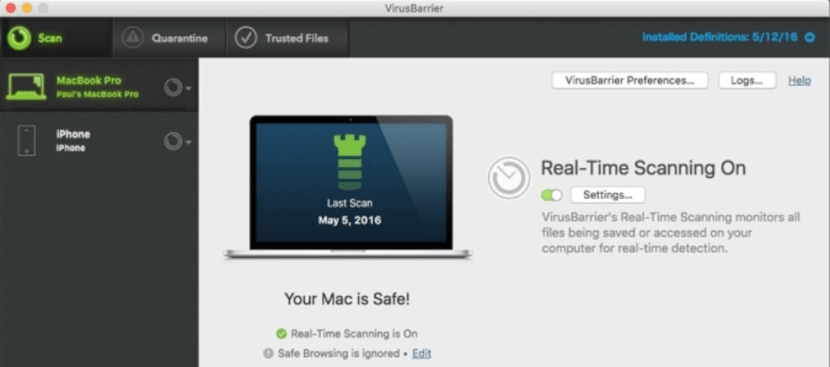 Download and setup
Anyone who is now ready to effectively protect their Mac against malware attacks can purchase all of the products presented here on the provider's website. The main programs, such as virus or network protection, are also available as free trials available. Here it is advisable to test the desired program without obligation before concluding the purchase contract. The duration of the free trial version is 30 days. The functions are limited here, however: Viruses can be scanned, but unfortunately malware cannot be removed.
While you only have to determine the number of devices with additional programs such as Mac Washing Machine X9, with the main programs you also have to determine the number of devices Contract period choose from one or two years. The download and installation process is not that different from other traditional programs.
Tip: After the installation you should only make sure that the Real-time scanner is set and it is recommended to directly do a complete System scan to ensure that a virus or other harmful malware is not already wreaking havoc on your Mac.
If you are still undecided, dedicated customer support is available via email and live chat. Telephone support is currently not available.
Value for money
If you compare the price of the Mac Premium Bundle X9 with the premium offers of the other AV test winners such as Total AV or Kaspersky, that's how Intego settles priced rather in the upper range to:
The one-year Mac Premium Bundle X9 is available for a Mac for $ 69.99 at the time of testing.
If you increase the number of Macs to three, the price increases to $ 94.99.
If you want to protect five Macs, the price is $ 119.99.
This rather strong price increase depending on the number of protected devices should be reconsidered by Intego, as the competition, such as Total AV, has cheaper solutions in store. Before buying, it is therefore worthwhile to clearly define your needs and to compare the offers of several providers in order to choose the offer that suits your own needs and budget.
Conclusion: The perfect entry-level antivirus for Mac users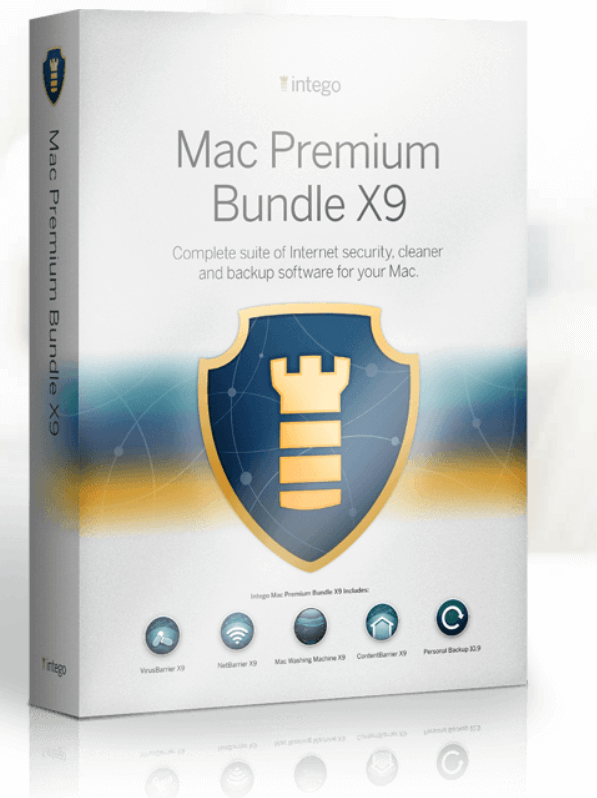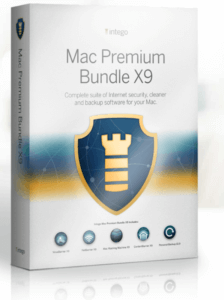 First of all, it can be said that, of course, no antivirus system can guarantee one hundred percent security, even if the excellent test results suggest the opposite. In the end, it's up to the users themselves, you To control behavior on the Internet as best as possibleto keep the hazard potential as low as possible. Intego VirusBarrier X9 can help and block access to unsafe pages or links.
Nevertheless, we extensively tested Intego VirusBarrier X9 and the additional programs for over two months. The programs are especially suitable excellent for beginners, since they all have a menu, which is limited to the essential functions. Of course, this service package is not enough for all those users who prefer maximum control and setting options.
In addition, the program offers a solid security infrastructure that secures users optimally and does not limit them in terms of speed or user-friendliness. Straight for families makes the Mac Premium Bundle X9 It makes sense, as the additional functions not only protect against malware, but also give parents more control over their children's activities on the Internet.
Intego provides a variety of useful programs that not only protect end users, but also companies effectively against viruses and malware of all kinds. This multitude of programs from a single source is constricting Reliable and trustworthy all-round carefree packagethat all family members, including children, offer the highest possible level of security. Intego provides a comprehensive protection package for which we can recommend a purchase without hesitation!
Intego was completely convincing in our test. Thanks to the very simple user interface, the software can be seamlessly integrated into the MacOS. High speed, easy onboarding and simple usability speak for the provider
Protection against ransomware
9.9
Price-performance ratio
9.7
Benefits
Mac Security for individuals and companies
Secure protection against Windows malware and viruses
Reliable protection against ransomware
Very good spam filter
Very user-friendly interface
Protection for up to 5 devices
Large number of other tools