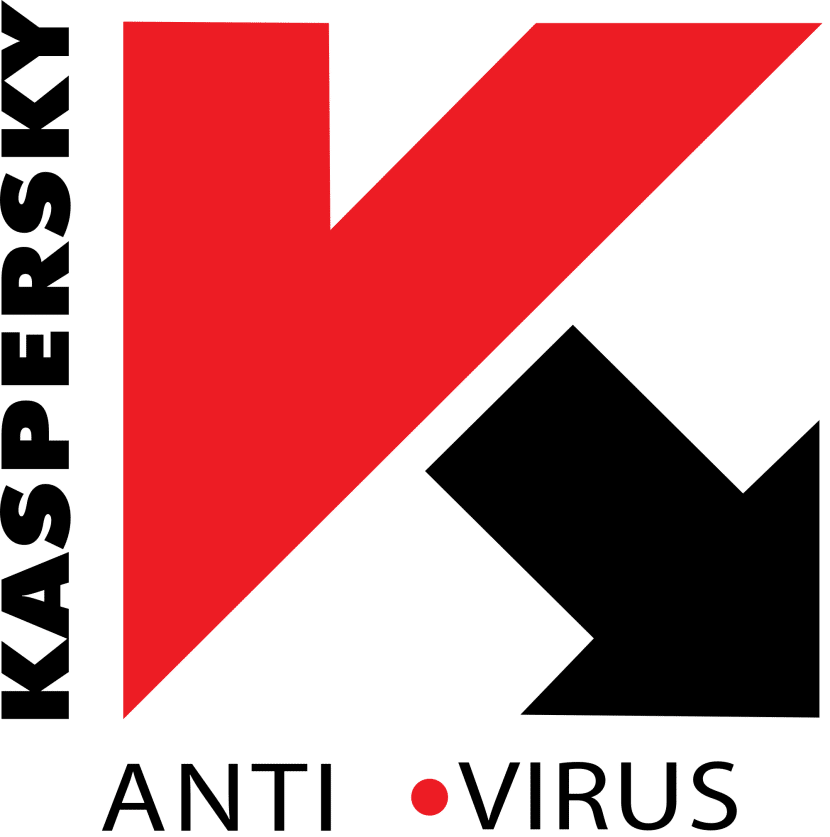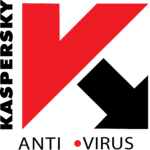 Kaspersky Antivirus is one of the most popular antivirus programs out there. For over 20 years, the provider has been selling its software, which is supposed to guarantee the end user that his device is protected from threats from the Internet. Kaspersky has made a name for itself in recent years for a reason. The fact is, virus protection is a tough competitor to others.
Not just all the problems that have cropped up in recent years. Kaspersky only discovered a major security vulnerability at the end of 2019. With Kaspersky comes a secure browser, and it is precisely this feature, which has existed since 2016, that gave hackers free access to end-user devices. Kaspersky came under fire again because of this major security hole in which JavaScript code was used. The problem with security has been around for a long time, however, and Kasperksy struggles with it again and again. That's why we're taking a closer look at the antivirus today. In our Antivirus test we see, what Kaspersky actually is, which packages there are, how good the protection is and above all what alternative to Kaspersky hat.
Contents
No time? Straight to Kaspersky Antivirus
No time?
The best virus scanner - quality for 20 years.
Provider Website

Protection against malware:Adware, spyware & Co. don't stand a chance
Real-time protection: 24/7 protection for your device
Device maintenance: Delete unnecessary files, increase your RAM and get more storage capacity
Absolute security: Surf anonymously and secure password management thanks to its own VPN & password manager
What is Kaspersky Antivirus?
Kaspersky is a Russian software company that was founded in 1997. Since then the company has specialized in Security Software. In recent years, however, Kaspersky has grown mainly due to its Vulnerabilities made a name. In 2019, it was easy for hackers to get hold of the end-user data - thanks to the secure browser that comes with Kaspersky. Security gaps are usually closed quickly, but this problem has existed since 2016.
Nevertheless, the name Kaspersky is familiar to almost every internet user. In the meantime, the provider has also caught up in terms of privacy and security and also offers protection for all common operating systems. Mobile devices are also included in Kaspersky Internet Security and Kaspersky Total Security. There is also the Security Cloud for Windows and Mac, which can be ordered in addition to the packages.
Free vs. Chargeable
The only packages that Kaspersky Antivirus offers for free are the basic Security Cloud and Kaspersky Antivirus for Android. The word "free" is to be used with caution here, because even in the free version for Android you can only access basic functions. For all-round protection, including mobile devices, you have to adhere to Internet security or total security.
With Kaspersky, however, you have the option of first 30 days try Kaspersky Antivirus, Kaspersky Internet Security and Kaspersky Total Security for free. So you can first get an overview of their product variety and test whether the antivirus is right for you.
Kaspersky Antivirus - the basic protection
In addition to the Internet Security and Total Security packages, there is basic protection from Kaspersky. We took a close look at it and came to a sobering result: If you want all-round protection for your device, Kaspersky Antivirus is in bad hands. Especially if you want to protect more than just one device.
No protection for Mac, Android and iOS
Limited functions which are visible in the user interface, but cannot be clicked
No complete protection against viruses (e.g. ransomware or rootkits) - really just a normal virus scanner that keeps the most popular viruses off
No protection against phishing Webseiten
No firewall and no settings for the home network
No extra features
Much too high a price - the basic protection of € 29,99 is definitely too high for a 1-year commitment.
And finally ...
If you have already decided on Kaspersky, then you should definitely stay away from Kaspersky Antivirus. The virus scanner is not only significantly slimmed down in its functionality, but also offers little protection for a Windows PC. And at a hefty price! In comparison, you get that
Total AV
Antivirus Pro costs 29 euros and is therefore well protected.
Kaspersky - An overview of the packages
Accordingly, Kaspersky Antivirus offers three packages. As already mentioned, there is the basic protection Kaspersky Antivirus. There are also Kaspersky Internet Security and Kaspersky Total Security.

Features of the Kaspersky packages
The Kaspersky Internet Security package includes the following Features include:
Safety
Protection against viruses, ransomware and other malware.
Performance
Allegedly good performance without slowing down or slowing down the computer.
simplicity
Kaspersky, like most Antivirus programs, very easy to install and set up.
Protection for multiple devices
Depending on the package selection, several devices can be protected at the same time. With a 1-year contract, however, you get a license for only 1 device for both Internet Security and Total Security. Very poor performance! The Total AV you already get protection for up to 3 devices in the basic protection.
Privacy
Kaspersky prevents webcam spying, hides your browser history on your devices and protects you from phishing websites.
Finance
Kaspersky comes with an encrypted browser that protects you during your online transactions. But be careful: As mentioned above, this browser had a major security vulnerability for over 3 years. Trustworthy looks different.
This Features are in the Total Security In addition to the Internet security functions include:
childlock
Offensive content is blocked thanks to parental controls. You also get a GPS tracker.
Password manager
Thanks to the password manager, you always have your passwords to hand. These are synchronized with all devices.
Backup copies of files
Thanks to the backup function, you can make backup copies of important photos, music and files on your PC. However, you should also upload these files to the cloud should the computer stop working. Unfortunately, there is no automatic function for this.
Compatibility
Mac: Current version of macOS
Android: From Android 4.1 (Jelly Bean)
iPhone: iOS 10.3 or higher
Kaspersky Antivirus costs
Kaspersky does offer free trials, but after the trial the prices are as follows: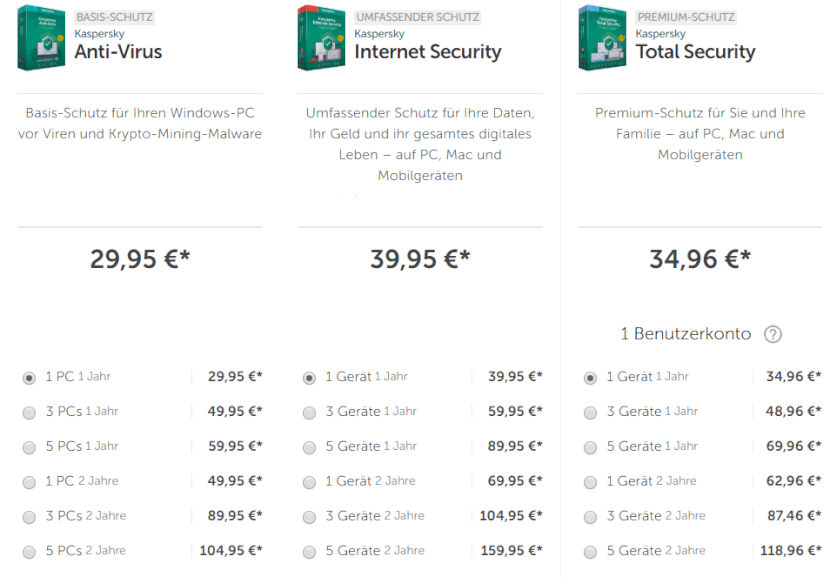 As you can see, the pricing at Kaspersky is quite confusing. In addition, the prices are significantly higher for different bindings, the more devices you want to protect.
Performance
During our test, we tested Kaspersky Total Security and were all in all satisfied with the basic protection. However, the price-performance ratio compared to TotalAV is very poor. In addition, there are always security gaps that are anything but trustworthy. The basic functions, the simplicity and also the installation were fine. The virus scanner was also able to detect existing adware.
However, we have that as positive felt:

virus protection
The virus protection is pretty good and solid. Adware was detected without any problems and dubious content was also blocked. So there is nothing wrong with the virus scanner.
user interface
The program is quite easy to install and use.
Free version
Kaspersky can be tested as a trial version for free before deciding to buy it. A definite plus point
We have that as negative felt:
Speed ​​during a scan
The computer runs very slowly during a virus scan. Internet speed will also decrease. Kaspersky claims that the antivirus does not affect the performance of the computer, but during our scan, the CPU and memory were running at 100%, putting our computer to full capacity.
Virus scanner speed
The virus scanner's performance is definitely bad. During one Rapid tests took AVG around 19 minutes, with other antivirus programs being significantly faster. For one We needed a complete scan of our computer just over 1 hour - that is in the middle.
Weak extra features
The cloud function and other security functions are relatively weak. If you choose Kaspersky, you should definitely add one VPN Providers take action so that you can be anonymous and secure on the Internet without worry.In comparison, this is already included with TotalAV.
Customer Support
Kaspersky customer support is very disappointing. When it comes to prices, you actually expect around-the-clock customer support - but this is not available. That should actually be standard, providers like Intego, Trend Micro or Avast show how to do it. If you have questions about packages, configuration or installation, you will be referred to the support website. This is detailed, but if you have a specific problem, the best thing to do is to look for the problem on the Internet.
Conclusion
Kaspersky Antivirus has its good and bad sides. It is consistently positive that you can first test the products for 30 days before deciding to buy. The virus scanner itself is also solid and detected malware on our computer. Phishing websites were also blocked. Probably the biggest disadvantage of Norton is the price-performance ratio. If you want to protect several devices at the same time, you pay a lot more. However, the cheaper you get, the longer you commit. However, this is not the ideal situation. With TotalAV you can protect up to 3 devices at the same time with the basic package - for the same price. So if you are unsure and are looking for an alternative to Kaspersky, we recommend TotalAV.
No time?
The best virus scanner - try it risk-free for 30 days!
Provider Website

Protection against malware:Adware, spyware & Co. don't stand a chance
Real-time protection: 24/7 protection for your device
Device maintenance: Delete files, increase your RAM and get more storage space
Absolute security: Surf anonymously and safely thanks to your own VPN
Kaspersky Antivirus review & experience 2020
Kaspersky is world-famous and one of the giants among the antivirus programs, but we weren't really enthusiastic about its performance, prices and extra features. Thanks to Kaspersky you can protect multiple devices - across platforms - but you pay extra if you want to protect multiple devices. This is not the case with other antivirus programs. The pricing, constant security loopholes, and lack of customer support are daunting enough. However, if you are not sure, you can try Kaspersky for 30 days.
Protection against ransomware
9
Benefits
Solid virus protection
User friendly interface
Free trials
Disadvantages
Slow performance
Overpriced packages
Hardly any usable extra features
Bad price-performance ratio
No customer support