Online threats are increasing day by day. Therefore, antivirus programs are now absolutely essential. But which products are serious? We have chosen the well-known provider Trend Micro Online Virus Scan viewed more closely. In our Trend Micro Antivirus test, we take a look at what this program promises and of course what it delivers.
Content
What is Trend Micro?
Trend Micro now serves Internet Security more than 250 million customers. The largest smartphone security provider has a number of features to offer Antivirus, Mobile security and online scans.
The application scans When surfing the net, the websites for possible dangers, such as phishing attacks.
Trend Micro Antivirus protects reliable against spam mails, ransomware and Malware. This program is therefore suitable for everyone who appreciates maximum security on their smartphone.
The Trend Micro Online Scan also has a useful feature for families: One childlock and the protection of multiple devices at the same time.

Protection against ransomware
Ransomware is now one of the most annoying and dangerous threats in the online world. This is where hackers access the system and block the actual owner from using it. A extortionate situationthat can be avoided with the right protection.
A particularly interesting focus of Trend Micro Mobile Security is that ransomware makes life difficult in a number of ways. As soon as ransomware tries to encrypt files in the system, the security application saves the files. In this way, the users retain full access to the files. At the same time, this step makes it more difficult for the ransomware to encrypt the data.
childlock
At some point children will also learn to fly and want to discover the online world for themselves. Unfortunately, you can seldom take them by the hand there, especially with increasing age. That is why it is all the more important to ensure adequate protection in the online world. It is practical that Trend Micro offers parental controls. So children can surf the net, but for children dangerous or unsuitable content cannot be accessed.
It's also very easy set the timethat the kids are likely to spend online. Here you can opt for manual settings or rely on Trend Micro's automatic protection. Simply enter the age of the child and Trend Micro will take care of the reliable protection of the child in the world of the WWW.
Secure deletion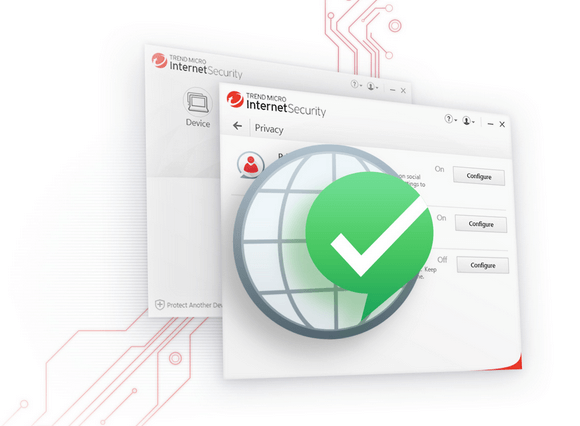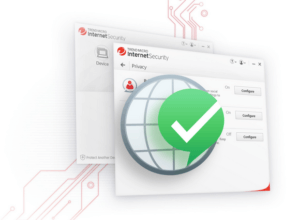 Trend Micro is successfully addressing another problem that many users struggle with with a useful feature: The Secure Erase. This is like a digital shredder, which even rotates deleted data through the virtual paper grinder to make it impossible for hackers to recover this data. Because files that are simply thrown in the trash are not really deleted.
Secure Erase has multiple levels, on which the program works. The Quick Erase function takes care of the deletion of files right through to the hard drive. If, on the other hand, you choose the Permanent Erase function, the files are destroyed forever.
System optimization
Most of the time, the protection for mobile devices also comes with a practical one Optimization function therefore. Trend Micro is no different. Because protection and optimization partially overlap. That's why we took a closer look at what Trend Micro has to offer in terms of optimization. The system has some good tools for online protection.
Among other things, Trend Micro also helps with this Privacy Settings to optimize.
At the same time, it is also about protection when using various Social serviceslike Twitter, Facebook and Co.
The system also recognizes Vulnerabilities and slowing programswhich in turn can become a security hole in their own right. Trend Micro thus protects end devices from external attacks in a number of ways by optimizing the system and making performance more efficient.
Users can Extensions for the web browser install to protect against data theft. This also includes the watch list, on which users can enter various letters and words. If the program notices that precisely these saved phrases are being copied from the PC, the connection is immediately blocked.

Trend Micro security
Security is an issue that users of mobile devices are increasingly having to take care of themselves. Attacks by Fraudsters and tracking attempts. If you want to know that your data is safe, you should, for example, get a helper like Trend Micro Maximum Security to your side.
In terms of Trend Micro security, this program scored one in testing by several independent testing laboratories high score. Here are the most important security features:
Titanium Antivirus Plus
Heuristic scans
Folder shields
Browser extensions
Privacy Settings
Especially the feature Titanium Antivirus Plus is arguably the most important aspect of Trend Micro security. This service is completely focused on the detection of malware and any other threats. This part of Trend Micro Internet Security also takes care of the deletion of malware.
We have a closer look at the function "heuristic scans"Thrown. The Trend Micro Online Virus Scan monitors folders and individual files here. The aim of this observation is to find out whether there are secretly suspicious and malicious programs running there. In this way, the provider also finds malware that looks unsuspicious and normal at first glance.
The Trend Micro Online Virus Scan uploads the suspicious files and folders to a cloud. There, experts deal with the suspicious find and ideally find out what it is all about.
The Trend Micro online scans have another interesting use. Here customers can Folder shields can be used to reliably protect certain folders from attacks.
Also the pertinent one Browser extension does its job and detects stubborn malware that tries by all means to stay on the PC or mobile device.
Trend Micro Maximum Security also helps with this Privacy Settings optimize so that data protection is not neglected. Safe surfing is no stranger to Trend Micro Antivirus, because users receive an immediate notification if a website is not secure.
The ease of use at Trend Micro
Today, software has to do a lot to inspire customers. We also include user-friendliness in the range of services. And that's definitely good at Trend Micro. If you take a closer look at the program, you will see how easy and intuitive to use this:
In the middle there is a "scan" button that cannot be missed.
If you search for the various tools and functions, you can be where you want to be with just a few clicks.
The clear structure convinced us and the installation has also proven to be extremely user-friendly.
The Micro Trend Support


Anyone who decides on a protection program should not neglect support during research. If you look around the Internet for Micro Trend Reviews, you quickly find out that not every user here has support satisfied is. If you take a closer look at the list of benefits, it is also quickly explained why. Because the customer service is divided into a standard support and a premium support:
Only the Premium Support offers customer service around the clock.
Who is for the Standard customer service decides, can at least hope for the support of competent employees from 5 a.m. to 8 p.m.
You can not only call support, but also a practical one Live Chat use. Micro Trend seems to be well positioned, especially when it comes to live chat. Because within a few moments an employee is here to clarify questions.
Otherwise, less complex issues can be addressed to the Chat bot turn. Who is in the detailed FAQ section If you look around, you will find useful information there that will help you with simple and complex problems.
The cost of Trend Micro
Trend Micro offers the Internet Security Package up to three devices protect. This not only includes protection, but also optimizing features that are supposed to get more effective performance out of the various end devices.
The whole thing can be tested free of charge for 30 days. If you are convinced of the performance, you can then switch to the paid version. However, you don't have to dig too deep into your pocket for the service, because with maximum 30 euros one is there.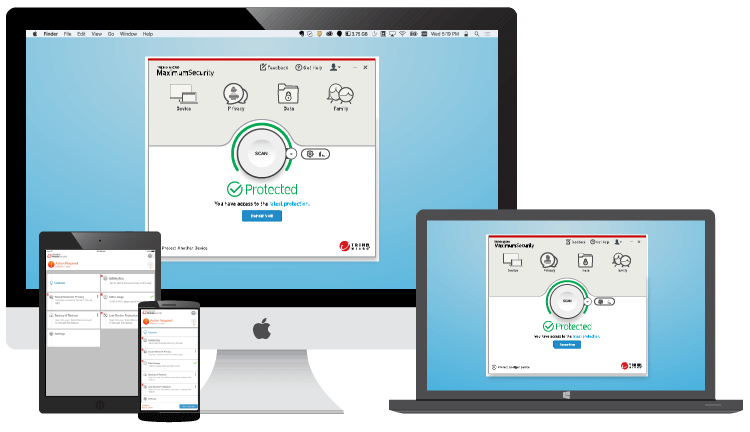 The conclusion to Trend Micro
In our Trend Micro test, we had the opportunity to take a closer look at this protection program from all sides.
A flexible antivirus program, which scores with many different options that make it possible to customize the program.
Trend Micro is also characterized by a high usability and the support is also impressive.
With Trend Micro, users not only protect a device, they can several devices at the same time monitor, configure parental controls and run various protection systems.
Trend Micro can be used in Germany and is mainly used in the antivirus segment Mac some avid users.
However, we also have a little criticism to express here: The data collection Eliminating the company behind Trend Micro is more than difficult. So if you want to protect your data, you can't necessarily be sure that the data won't be shared after all.
There are many interesting features here that increase protection on PCs and mobile devices. All in all there is here excellent performance, which has been confirmed by various test laboratories.
Trend Micro
Reliable antivirus software for all user groups

Reliable security: High detection rate confirmed by test laboratories
Extensive features: Parental controls, secure deletion, system optimization and much more.
High usability: Intuitive platform & use of 3 devices simultaneously