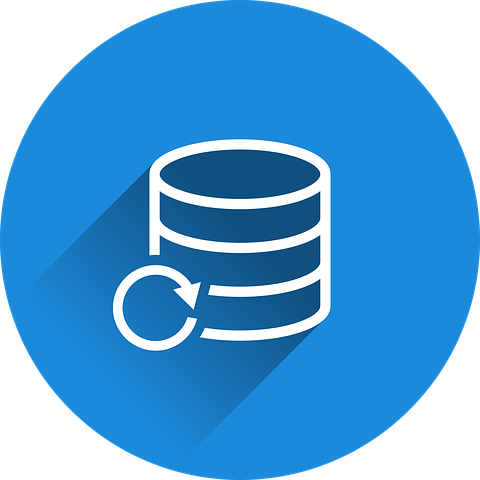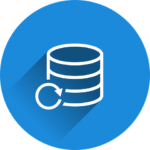 The right backup software can save your day quickly. The unpleasant truth is that disaster can happen at any time and put your digital media at risk. It is not without reason that companies have been concerned with securing their data for years. The loss of important data can endanger business operations and quickly become very expensive. For example, Delta Airlines' computer systems failed in August 2016, leading to Delta having to cancel flights worth over 100 million US dollars. But it is not just large companies that are at risk. The loss of private data such as photos and videos from your last vacation, tax documents or other important files on your private computer is also a real danger.
In the worst case scenario, you have hopefully invested in good backup software beforehand. If that's not the case yet, now is definitely the time. We test the best backup software providers of the year for you.
Content
No time? - This is our test winner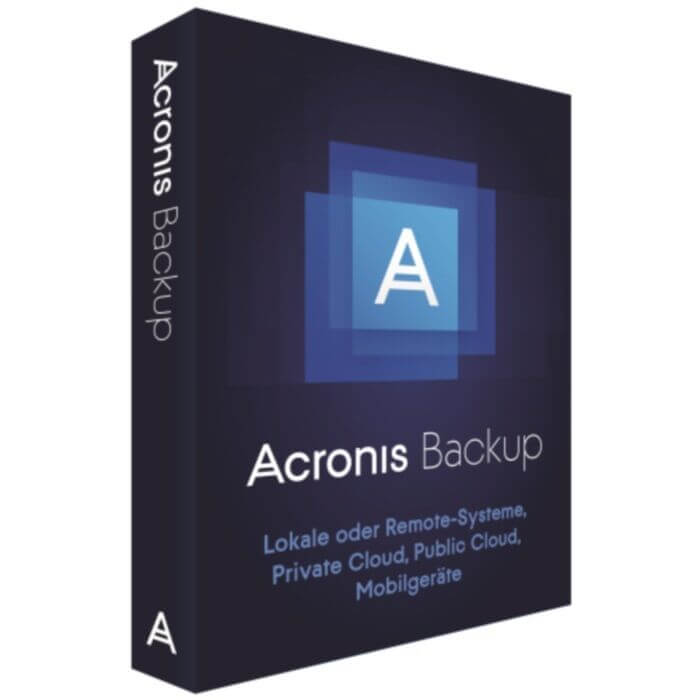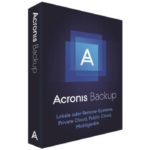 Easy to use | Many functions | Good value for money
This is how backup software works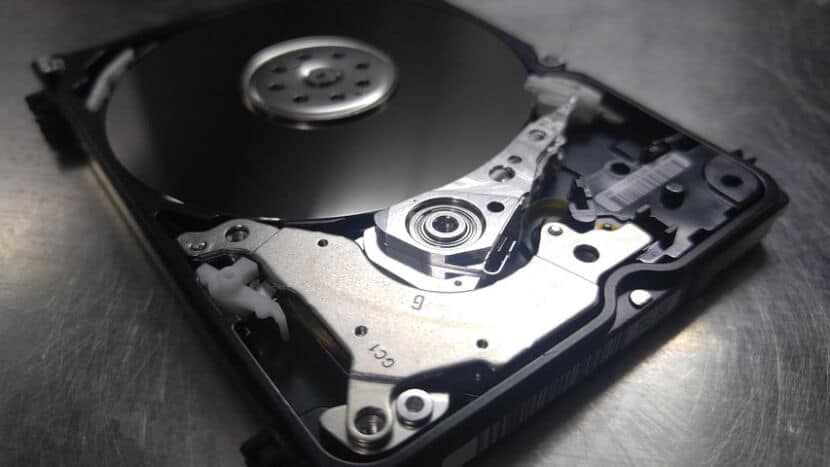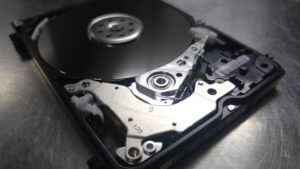 The principle of backup software is quite simple and works the same for all providers. You create a copy of your data, which is stored separately from your main hard drive. This storage can be, for example, another drive, ideally a physically separated external drive or online storage. Should you lose your files, no matter what, you can easily restore them from the saved copies.
Backup interval
Of course, for this to work, you need to update the copy of your data regularly. Most backup programs allow you to scan your hard drive on a daily, weekly or monthly basis and transfer changed or new files. Certain programs even allow continuous monitoring every 15 minutes, for example.
Fuse type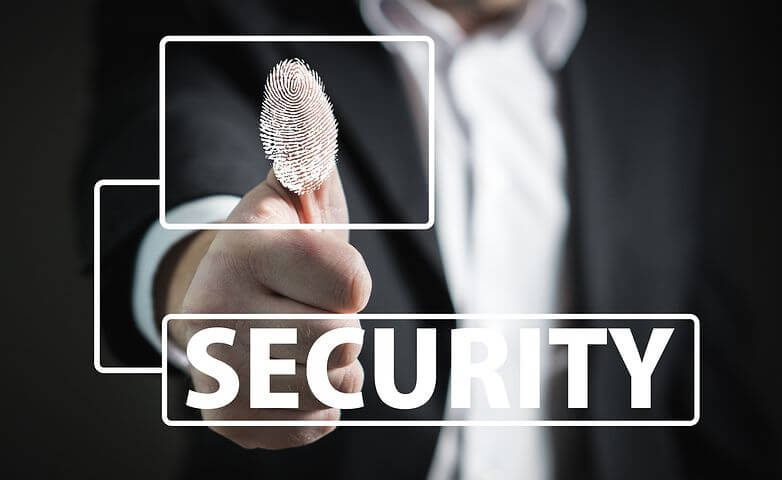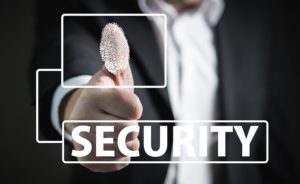 Backup software differ, for example, in other details. There is the possibility of creating full, incremental or differential backups. A full backup is exactly what it sounds like. All of the data you have selected for backup will be completely copied. The other two options are a little more complicated.
Incremental backups saves system resources by only saving changes to your files since the last incremental backup. So if a full backup was made and then several incremental backups were made, you will need both the full backup and all subsequent incremental backups. These backups must all be stored in the same folder as the backups are interdependent.
Differential backups save all changes made after the last full backup. With this backup, you only need the first full backup and the latest differential backup to restore your files. All backups in between do not matter.
Security options
Most backup software also offers various security options. Using security options is a good idea if the data you are backing up is sensitive. The most common security options are password protection and encryption.
Disk image backup
Some backup software providers go one step further when it comes to backing up your data and not only allow you to simply copy your data, but also copy the entire hard drive, including the system files, as a so-called disk image. This often provides a bit more protection as it allows you to recover the entire system of a hard drive after it has failed.
Online backup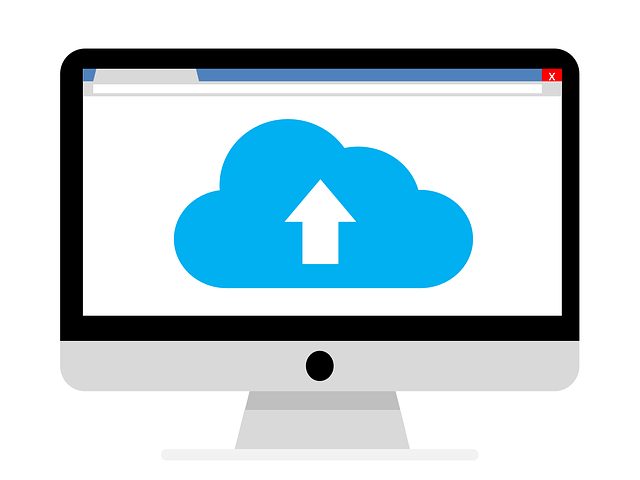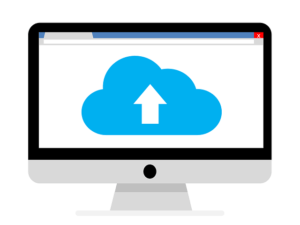 The classic backup of data is now slowly being replaced by what is known as online backup. This is often referred to as what is known as cloud backup. Your data is uploaded via the Internet and stored on encrypted servers. This option is often a little more expensive, but it does have one great advantage. The backed up data is physically separated from your local files. Especially in the case of local disasters such as floods, fire, etc. it is important if the ones you backed up Data are kept in a different location.
The main drawback, as mentioned earlier is the price. For this service, recurring falls annual fees on. Uploading and downloading backups is also significantly slower than loading local copies, even with fast internet. In the meantime, however, there are also providers who offer software for local backups in addition to the online service. So you've backed up your data three times.
Restoring a backup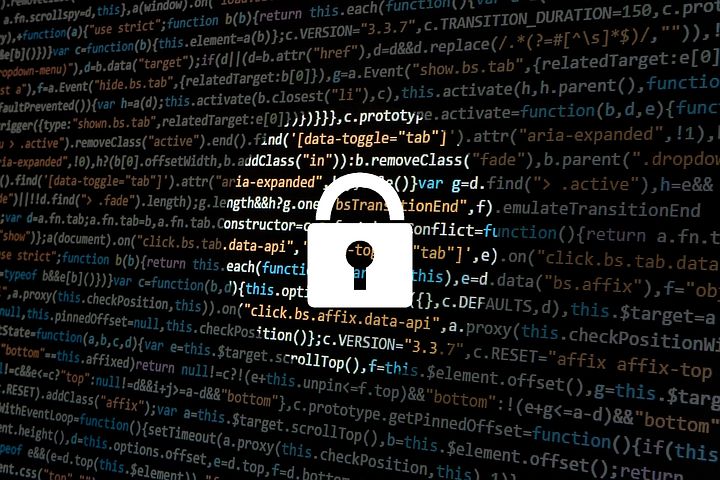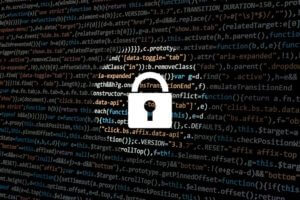 Of course, not only is the backup itself an important criterion for good software, but also how easy it is to restore the data. Nothing is as disastrous as learning the things you created Backup copies damaged are or cannot be recovered. Many backup programs therefore offer a verification mode that checks the integrity of your backed up data before and after the backup process. Normally, however, restoring should not be a problem with most backup programs.
Many applications, such as Acronis True Image, even let you choose between earlier versions of the files you have saved. How many versions are available and how up-to-date they are of course depends entirely on how frequent your backup interval is.
If you have decided to create a so-called disk image for the backup software, i.e. a full backup including system files, the backup can sometimes be a little more complicated. To restore your data, you have to start the system from a bootable medium such as a DVD or a USB stick that you previously created with the backup software. In addition to the boot medium, you may also need an external drive with the backup data.
The best backup software in comparison
Now that you know the most important terms and understand how backup software works, we want to help you find the best backup software for you. In the following section you will find our overview of the current test winners.
1st place: Acronis True Image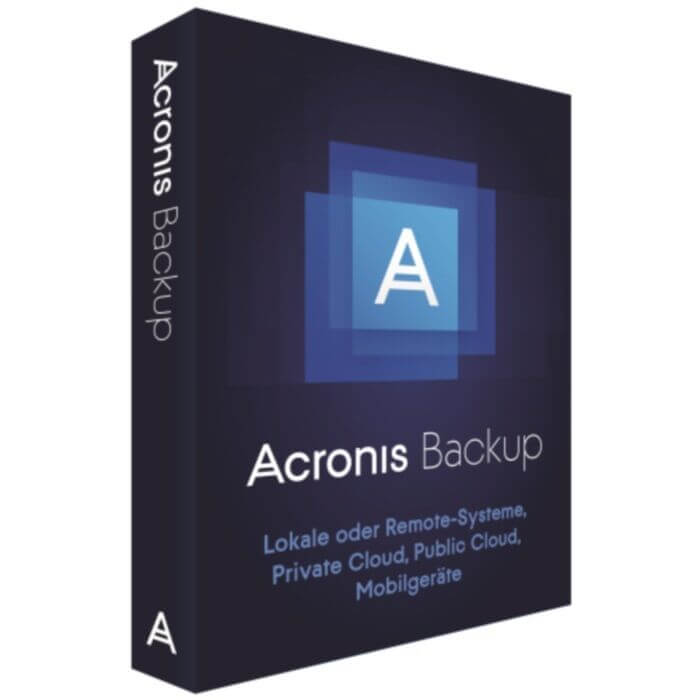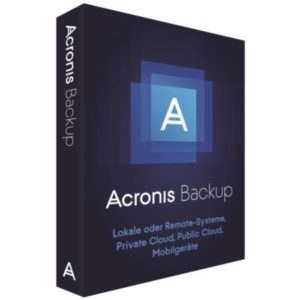 For us, Acronis is the world's easiest and fastest backup solution, regardless of whether you want to back up your data locally, in remote systems, in a private or public cloud. Arconis True Image is by far the most reliable backup solution for home users on the market.
You have a variety of functions, such as versatile backup options, comprehensive platform support and even so-called integrated ransomware protection. Arconis True Image is the simplest program in its class for anyone with no technical background. But don't worry, the program offers detailed and powerful options even for experts.
As mentioned briefly, you can create a local backup or a cloud backup. Cloning of data carriers and the creation of rescue discs are also possible. The Arconis software remains largely easy to understand and offers a clear user interface. We would only like a few warnings for certain, potentially dangerous backup solutions. The Arconis software costs € 49,99 once and you can test it free of charge for 30 days.
2nd place: Ashampoo Backup Pro 14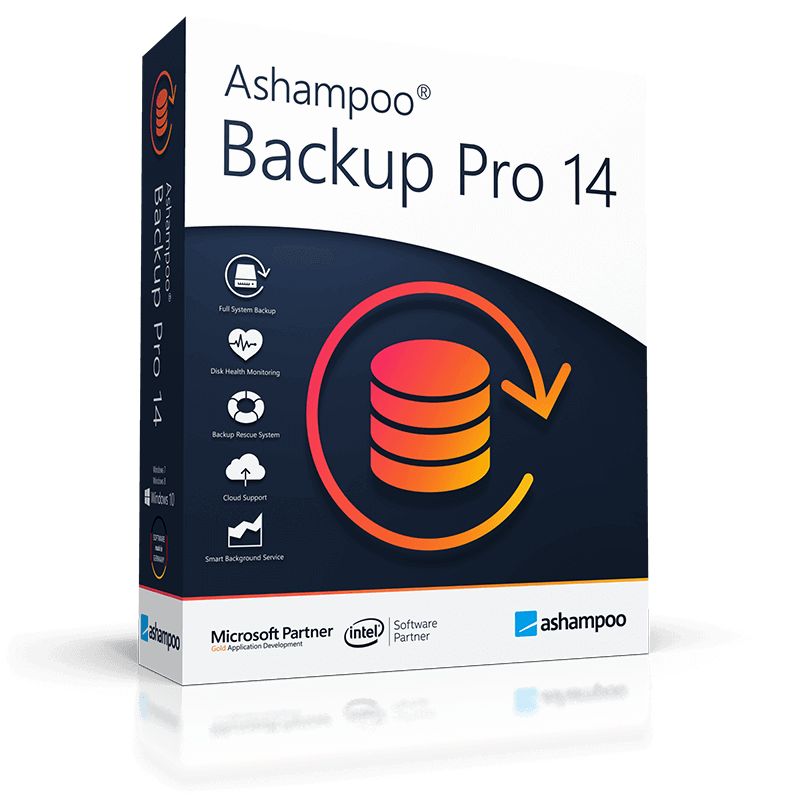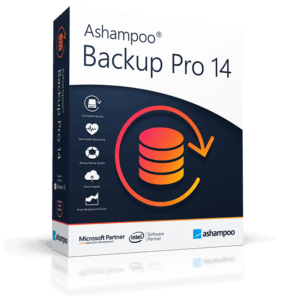 Ashampoo Backup Pro 14 can also convince in our test! With the software solution from Ashampoo you are guaranteed to have no problem with faulty backups. The backup software constantly checks itself and the storage medium.
The automatic verification practically eliminates backup errors. This makes the software particularly suitable for total beginners. Ashampoo Backup Pro 14 also supports the backup of your files in the cloud and saves you the purchase of additional storage media.
The software supports all common cloud providers such as Google Drive, Dropbox, iCloud and many more. We also like the very clearly arranged Backup Viewer. This gives you direct access to all files in your backup at any time without having to restore it. Ashampoo Backup Pro loads the files in a specially secured area so that your backup is guaranteed not to be damaged.
The last thing we like is the really easy continuous backup of your system. The program analyzes the load on your computer and creates continuous backups at regular intervals if your computer currently has enough computing power left. Although the Ashampoo Backup Pro software solution does not offer as many expert options and setting options as Acronis True Image, it is really very easy for everyone to use. The standard price is € 49,99, but there is currently a € 29,99 discount on the download version. So it's best to hit it straight away.
3rd place: Paragon Backup & Recovery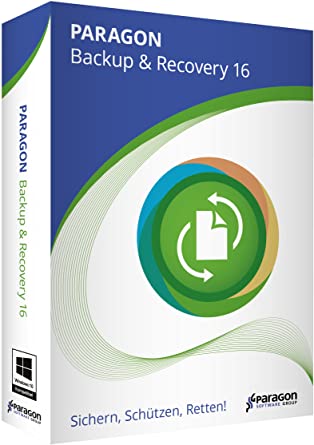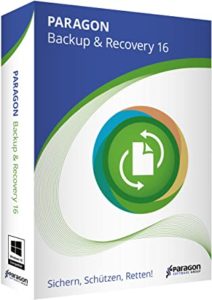 Paragon Backup & Recovery made third place. The specialty is that this backup solution is completely free for private use. You only have to pay for commercial use.
Software offers almost everything that good backup software needs to be able to do. Of course, professional options such as the possibility of creating disc images or creating continuous backups are missing. But just with options like setting backup type, frequency, schedule, retention periods and more, this software offers a lot for a completely free solution. You can even manage the backups freely and selectively restore only individual files, folders or the entire backup. Alternatively, the company also offers highly professional solutions for companies. Paragon calls this software solution "Disk Manager Business".
The prices start here from 99 € and go up to 899 €. Since Paragon was originally developed for companies, the consumer version is unfortunately sometimes not as user-friendly as the competition.
Genie timeline home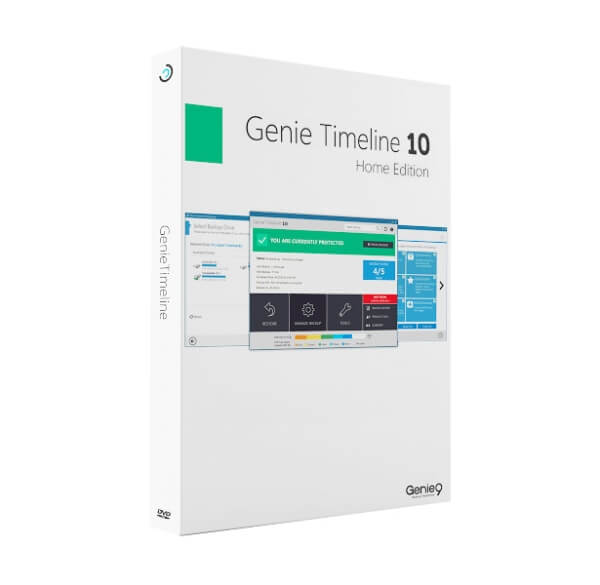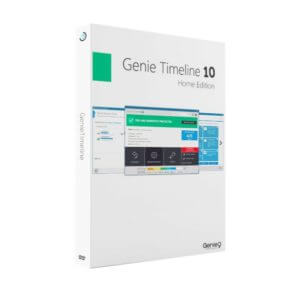 Genie Timeline Home is a particularly user-friendly and powerful backup software which makes it particularly easy to return to previous file versions and folders.
The program creates an entry in the file explorer for a virtual hard disk called Timeline Explorer. As a special addition, you get a right-click option for Windows File Explorer entries, which allows you to add the selected file to your backup and to open a so-called timeline viewer. This allows you to view different versions of the file and easily restore them with a click. Overall, the software works well and is straightforward.
The biggest advantages are the clear, simple user interface, the easy setup of backups, good backup options and the special storage of different file versions. Unfortunately, the software simply offers significantly fewer functions overall than, for example, Acronis True Image.
NTI Backup Now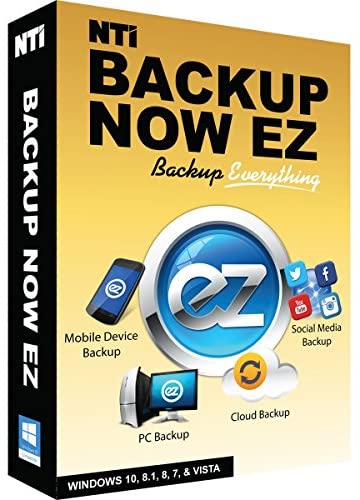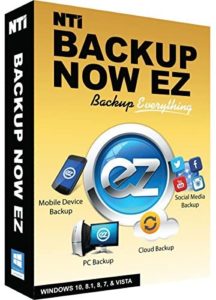 NTI is one of the oldest backup software providers on the market and has been offering its software since 1995. So the company definitely has enough expertise and experience to protect your data.
The biggest advantages are the incredible backup speed in our folder and file speed test and advanced functions such as continuous backup and the creation of USB bootable media. The interface of the program is simple and friendly, if a little old-fashioned. Our biggest problem with NTI Backup Now, however, is price.
The program costs € 30 after a 69,99-day free trial. That is quite a bit more than the competition without offering any significant added value. In addition, backing up individual folders in our test is incredibly fast, but backing up the entire hard disk strangely takes significantly longer than with other providers.
R-Studio


R-Studio offers you a complete data recovery software with most of the basic functions for standard data recovery.
The R-Studio data recovery software was originally developed for data specialists, IT experts and system administrators and is therefore clearly designed for advanced and experienced users. The software is very confusing at first glance, especially for less experienced users.
For most users, however, alternative solutions such as Arconis, Ashampoo or Paragon are much better. Nevertheless, as a program used by professional users worldwide, R-Studo also belongs on this list. The program is particularly often used to restore or retrieve files that are considered permanently lost due to viruses, malicious attacks and hardware errors.
Frequently asked questions about backup software
What is the best backup software?
Acronis True Image, Ashampoo Backup Pro 14 and Paragon Backup & Recovery were the most convincing in our test. All programs have advantages and disadvantages. Overall, however, Acronis True Image offers the best overall package.
Do I need backup software?
Yes. If your files are important to you, you should definitely have backup software. Whether natural disasters, hard drive errors, attacks by viruses or hackers. There are many circumstances that can lead to the loss of your data. Backup software enables you to restore your files after such an event. If you don't protect your data, it may be lost forever after such an event.
What is the best free backup software?
Paragon Backup & Recovery is the best free software in our test. The software is completely free for private use. Paragon's software is a great way to back up your data at no cost. The only downside to the free software is the lack of some professional options and the slightly confusing user interface.
What are the advantages of online backups?
It is always advisable to keep the backups from your hard drive in a different location. If a fire or a natural disaster destroys your home, your computer and your backup copy may otherwise be destroyed. An online backup guarantees that your backup is kept safe and protected from natural disasters at all times.