Unfortunately, the currently omnipresent coronavirus (Covid 19) is also causing bottlenecks in graphics cards. But especially in the current time, in which more and more people are sitting at home in front of their own PC and pass the time with PC games, graphics cards are in demand. But photographers and video producers also need the right graphics card to work smoothly. We test the currently best graphics cards from Nvidia and AMD and tell you which one is a future-proof investment.
Content
Why do I need a graphics card?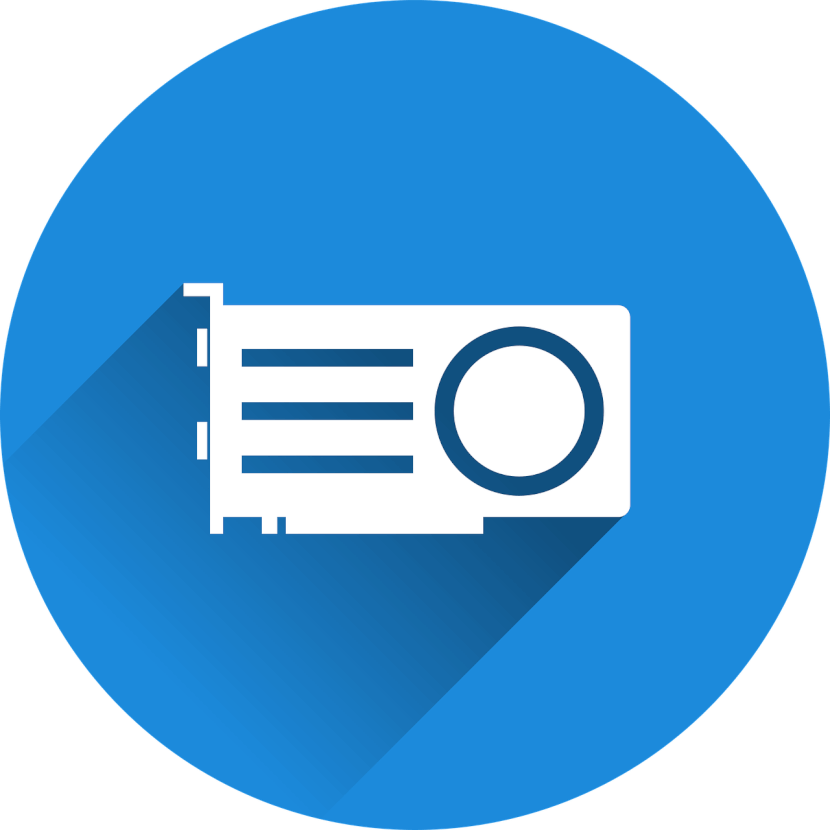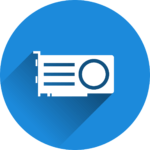 A graphics card is an essential part of the computer. Your screen will remain black without a graphics chip. It controls the image display and provides connections for screens. In the past, more expensive graphics cards were mostly only of interest to gamers, as almost all programs only benefited from a faster CPU and a lot of RAM. Today things are different. Many programs use the graphics performance more and more. Professional graphics cards are becoming more and more interesting for photographers, graphic designers and video producers.
Which graphics card manufacturers are there?
There are currently two well-known companies that produce graphics cards: Nvidia and AMD. For years, the graphics card market was mainly dominated by Nvidia. In the last few years, however, the graphics cards from AMD have gotten better and better and are meanwhile a serious competitor. But what are the advantages and disadvantages of the respective providers?
AMD Radeon graphics cards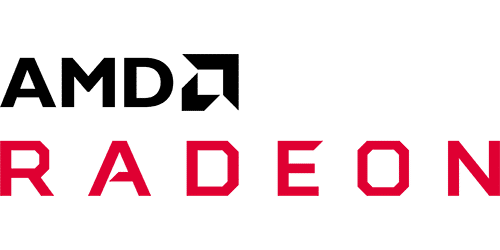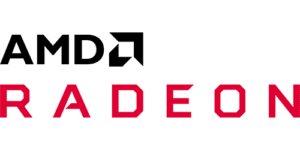 AMD graphics cards have been getting better and better over the past few years. They are often a bit cheaper than the Nvidia graphics chips. Also, the advantages of AMD-Radeon graphics cards are that they come with some nice features. AMD graphics cards can be overclocked relatively easily using the options already included in the driver delivery. They are also usually a little more energy-efficient thanks to the option of using the so-called "Radeon Chill" to switch on an adaptive frame limit. The latter makes them more and more interesting for notebooks. AMD's graphics cards are often better suited for image processing and rendering.
Nvidia Geforce graphics cards


The undisputed king of graphics cards for years still has the edge when it comes to pure performance. There is currently no AMD graphics card that can keep up with the performance of the Geforce RTX 2090 TI and Titan RX. Also, Nvidia graphics cards are the best choice if you want to use a G-Sync display. The new technology "Raytracing" is also particularly interesting for gamers. Current games that use this technology include Control, Metro Exodus, CoD Modern Warfare and Battlefield. Thanks to ray tracing, they achieve maximum quality with Nvidia graphics cards. Therefore, Nvidia graphics cards are currently still the best choice for all hardcore gamers who want the best of the best.
The most important criteria when buying a graphics card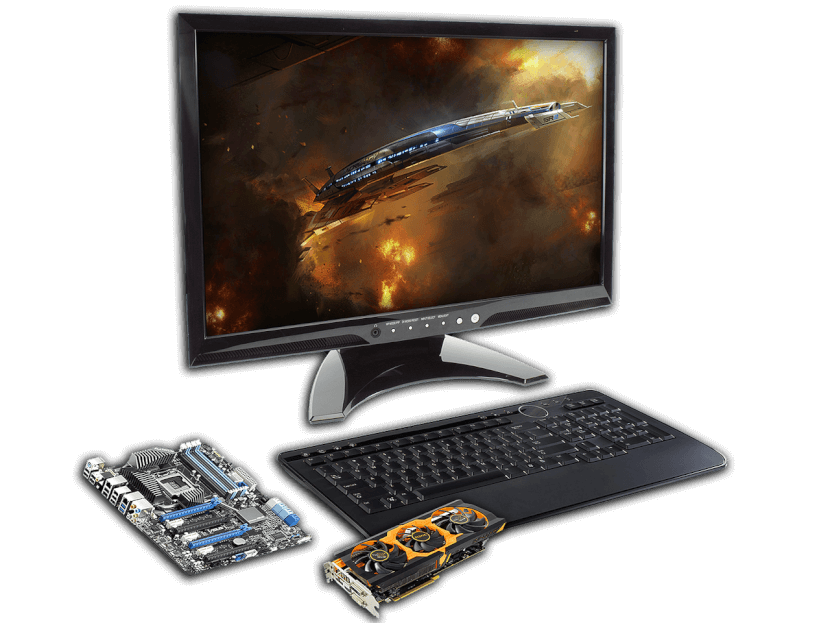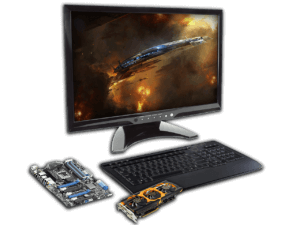 Graphics cards are complicated technology and finding the right graphics card can be difficult. However, there are a few criteria to consider when buying a graphics card to make the decision easier.
CPU & GPU compatibility
Space in the computer
Energy consumption
power consumption
Cooling
VRAM
Price-performance ratio
CPU & GPU Compatibility
What many do not know, you should always consider your CPU when upgrading your system or when purchasing a new graphics card. The two systems work closely together and it is not worth buying a thousand euro graphics card if it is slowed down by the CPU. So make sure that your graphics card and processor match.
Space in the computer
Another point that is easily overlooked by many is the space that is required by many graphics cards. In particular, high-end graphics cards such as the Geforce RTX 2080 are sometimes up to 33 centimeters long. That is longer than an A4 page! Make sure that there is enough space in your computer case. A good case with enough space is for example that NZXT H440.
Energy consumption
Modern graphics cards require a lot of energy. If you have an older power supply unit, this may no longer be sufficient. Sometimes the best graphics cards in our test require over 500 watts. So if you want to use one of the best graphics cards, your power supply should have at least 600 watts.
Connections
In addition to enough energy, graphics cards also need different connections. The cheaper models usually only need an 8-pin connector. While mid-range models usually require a 6-pin and 8-pin connector. The current upper-class models even require two 8-pin connections.
Cooling
When a graphics card gets too hot, it slows down. A cooler graphics card achieves better performance. So make sure that there is enough cooling for your graphics card. Of course, larger and better models require more cooling.
VRAM
The video memory (VRAM) should be at least 6 GB if possible these days. In fact, we even recommend 8 GB and GDDR6 memory.
Price-performance ratio
For some, this point is uninteresting. If you want the best performance, you will of course have to pay accordingly. However, if your budget is not unlimited, it is advisable to make sure that graphics cards perform well for their price. It should be said in advance that AMD often offers a cheaper price for the same hardware at first glance, but this is not always reflected in the benchmark test.
What does a graphics card cost
What exactly a graphics card costs in the end depends entirely on what you need. In general, AMD graphics cards are a little cheaper and a good budget graphics card can be found for around 150 euros. For the absolute best performance, however, you will get rid of over 1000 euros. So you see, the price range is relatively large. It is all the more important to know exactly what to expect from a good graphics card beforehand.
The best graphics cards in comparison
If you only go after pure benchmarks, it is relatively easy to find the best graphics card. Unfortunately, this is often not very realistic. Different users expect different things from their graphics card. Budgets also differ from person to person. Therefore, instead of only evaluating the performance of the graphics cards, we decided to present you a test winner in the most important different categories. The categories are:
Best performance
Best graphics card for VR
Best price performance ratio
Best graphics card for photo editing
Best budget graphics card
Best graphics card for Fortnite and Valorant
Best graphics card for crypto mining
Nvidia Geforce RTX 2080 Super - The best graphics card in the test for performance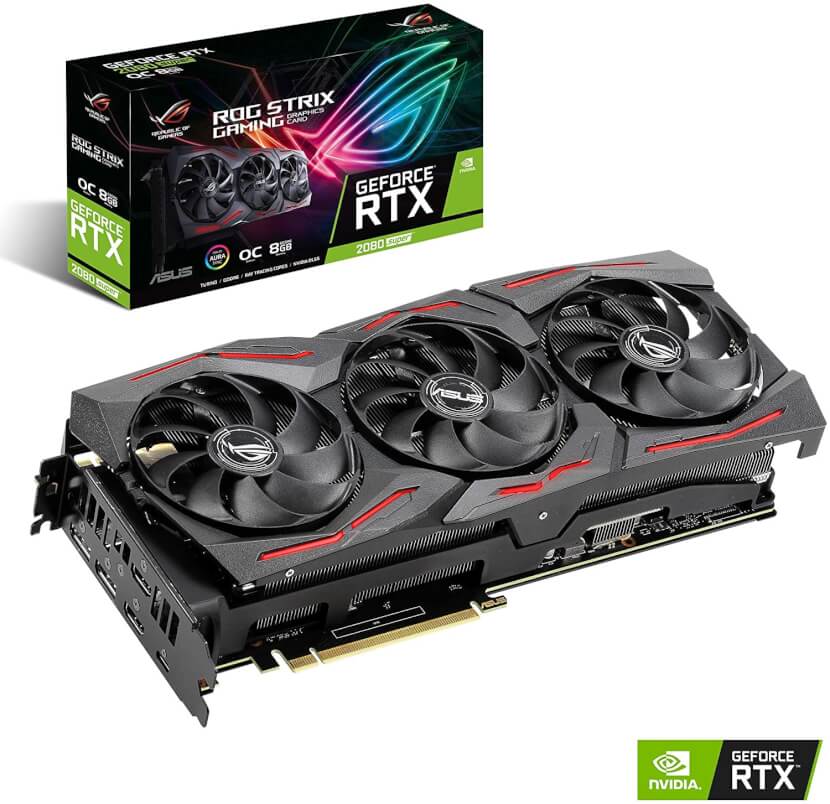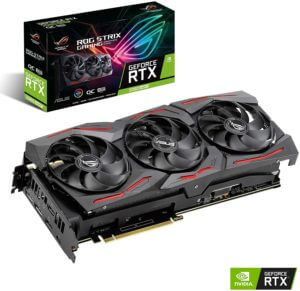 The current flagship among graphics cards. The "R" stands for real-time ray tracing. A feature which is particularly suitable for newer games and simply looks fantastic. The RTX 2080 relies on 8 GB VRM with the latest GDDR6 memory. The RTX 2080 is the successor model of the GTX 1080 TI and achieves an incredible 50% better performance than its predecessor. Unfortunately, performance isn't the only thing that's improved over the previous model. Many users were very disappointed that Nvidia priced it higher than the GTX 1080 at launch.
In fact, there are two graphics cards that deliver even better performance than the RTX 2080, namely the RTX 2080 TI and the TITAN RTX (T-Rex). However, the price of the RTX 2080 TI is still well over 1000 euros and the TITAN RTX even costs up to 2700 euros. But don't worry, the RTX 99 delivers more than enough performance for 2080% of all users and is also a future-proof investment for the next few years.
Benefits:
Real-time ray tracing
Absolutely unbeatable performance
Current games in 4K resolution possible
Latest GDDR6 memory
Disadvantages:
[amazon box="B07VN6D5JB"]
Nvidia Geforce RTX 2070 - The best graphics card for VR in the test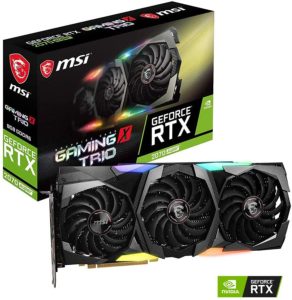 Here, too, it is briefly mentioned again, of course, a TITAN RTX is theoretically the "best" graphics card for VR if you only go by performance. However, the RTX 2070 delivers enough power for most VR games at a significantly better price and is therefore our test winner. If you want it to be a little cheaper, the RTX 2060 is also a good choice for VR.
The RTX 2070 supports ray tracing at an affordable price and is therefore a future-proof graphics card. Current triple-A games can be played with 1440p and even 4k resolution. What makes the graphics card special are the latest virtual reality games such as Half-Life: Alyx and The Walking Dead: Saints and Sinners run smoothly and just look good! If, on the other hand, it is an AMD graphics card, our price-performance ratio test winner, the RX 5700, can also convince for VR.
Benefits:
Good value for money
Raytracing
The latest VR titles run smoothly
Disadvantages:
No SLI option
Future VR titles may do badly
[amazon box="B07TWX22ZQ"]
AMD RX 5700 XT - The best graphics card tested for price-performance ratio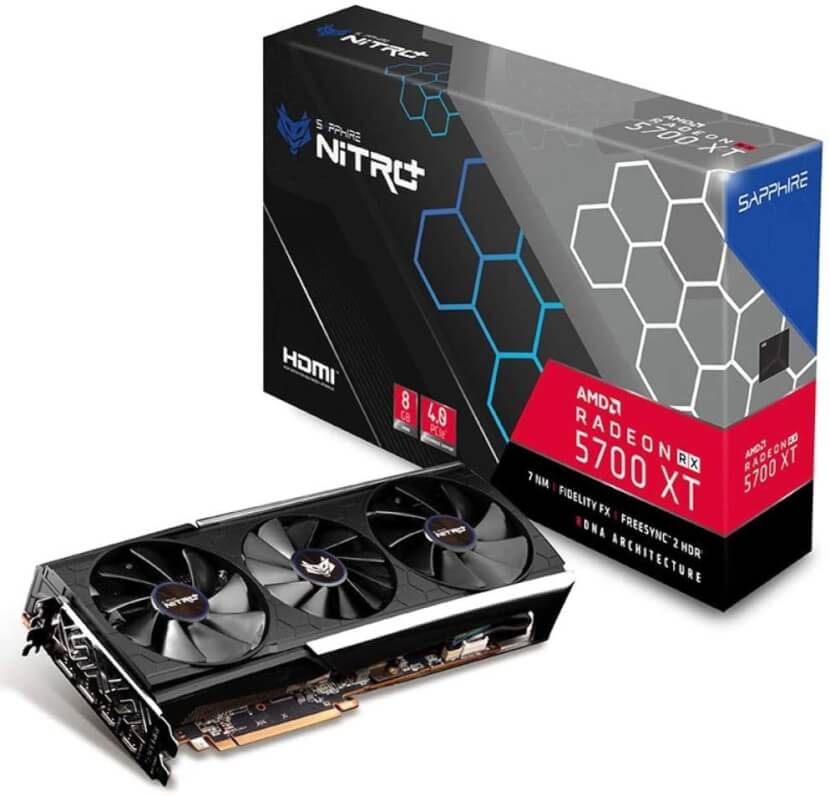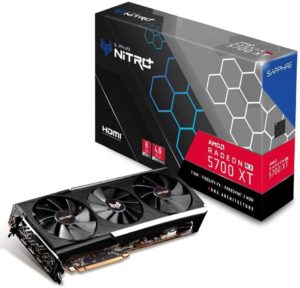 As expected, AMD wins our price-performance ratio test. The RX 5700 XT convinces with good performance at an affordable price. For those who absolutely have to have an Nvidia graphics card, we recommend the Zotac Gaming GeForce RTX 2060 Super Mini with 8GB DDR6, which can also be found for around 400 euros and even provides the latest ray tracing.
The RX 5700 XT comes in many different versions. We recommend the Sapphire Radeon RX 5700 XT Nitro +. It offers good performance and, unlike other RX 5700 versions, remains quiet even during demanding gaming and does not develop excessively high temperatures. We also like the RGB lighting of this variant very much. Current games are possible in HD resolution without any problems. Many games also run in 1440p at 60 frames per second. The RX 5700 XT supports Freesync for dynamic synchronization of graphics card and monitor. This is comparable to GSync from Nvidia.
Benefits:
Good value for money
GDDR6 memory
Current games in 1440P with over 60 FPS
Disadvantages:
High power consumption
No 4K gaming
[amazon box="B07WP6TYQ3″]
Nvidia GeForce GTX 1650 - The best graphics card in the test for image processing
Not only gamers need a graphics card these days. Many image editing programs such as Adobe Lightroom and Photoshop use graphics chips more and more.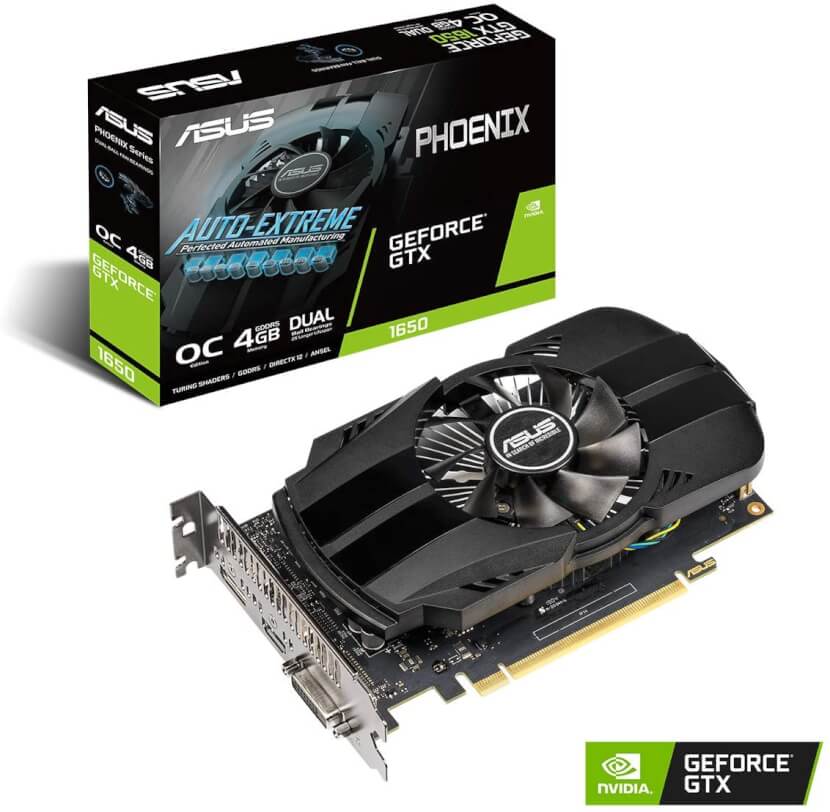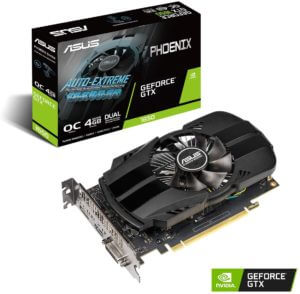 Most users should continue to focus more on the CPU and memory, but a graphics card should still not be neglected.
The inexpensive Nvidia GeForce GTX 1650, which can be found from 150 euros, is sufficient for image processing. The GTX 1650 is definitely an entry-level graphics card and not suitable for demanding games. The graphics card has 4GB VRAM, which is completely sufficient for image processing. The graphics card is very energy efficient and relatively quiet.
Benefits:
Energy efficient
Quiet
Favorable
Disadvantages:
Only 4GB VRAM
Not suitable for current triple A titles
[amazon box="B07QQZT36M"]
AMD Radeon RX 570 8GB - The best budget graphics card in the test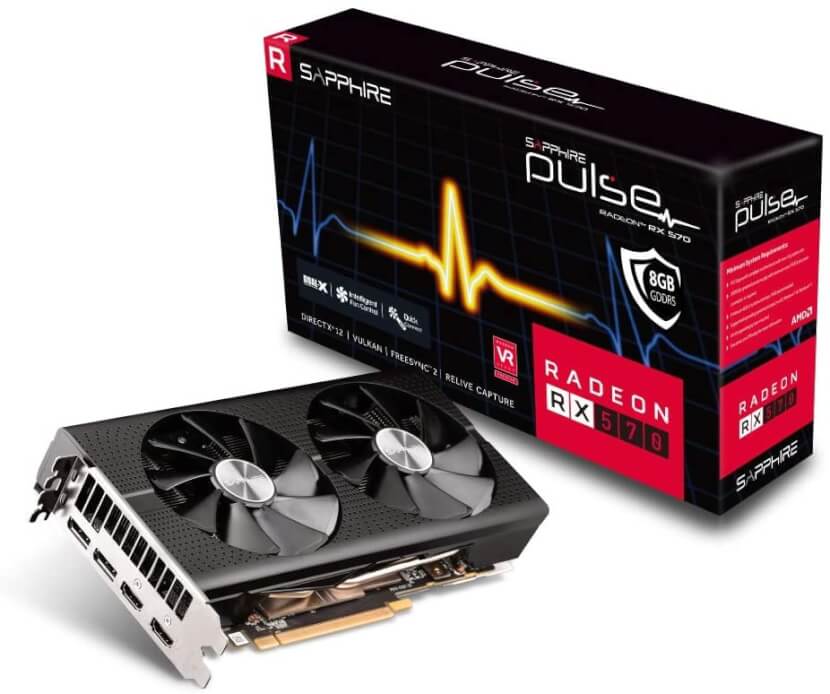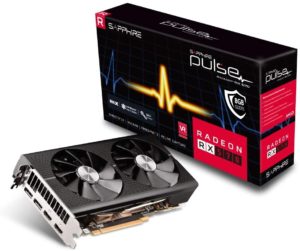 Once again, AMD scores in terms of price. The Radeon RX 570 is now a few years old, but thanks to 8GB VRM, even current games are still running in Full HD with 30+ frames per second. Second place in budget graphics cards goes to the above-mentioned Nvidia GeForce GTX 1650, which is convincing in terms of image processing. The RX 570 has more FPS than the competition from Nvidia in most games. The RX 570 also impresses in terms of volume. It is only clearly audible under full load. If you are unsure which RX 570 is the best, we recommend the RX 570+ Nitro.
It should also be noted that the RX 570 is a bit older and is slowly being replaced by AMD with newer models. This can sometimes make it difficult to find an RX 570.
Benefits:
Attractively priced
8GB VRAM
Runs very quietly in normal operation
Current games in full HD possible
Disadvantages:
Sometimes difficult to find
Future games will most likely not run very smoothly
1440p or 4K gaming not possible
Not fast enough for VR
[amazon box="B07MJWPSCY"]
Nvidia GTX 1080 Ti - The best graphics card for Fortnite and Valorant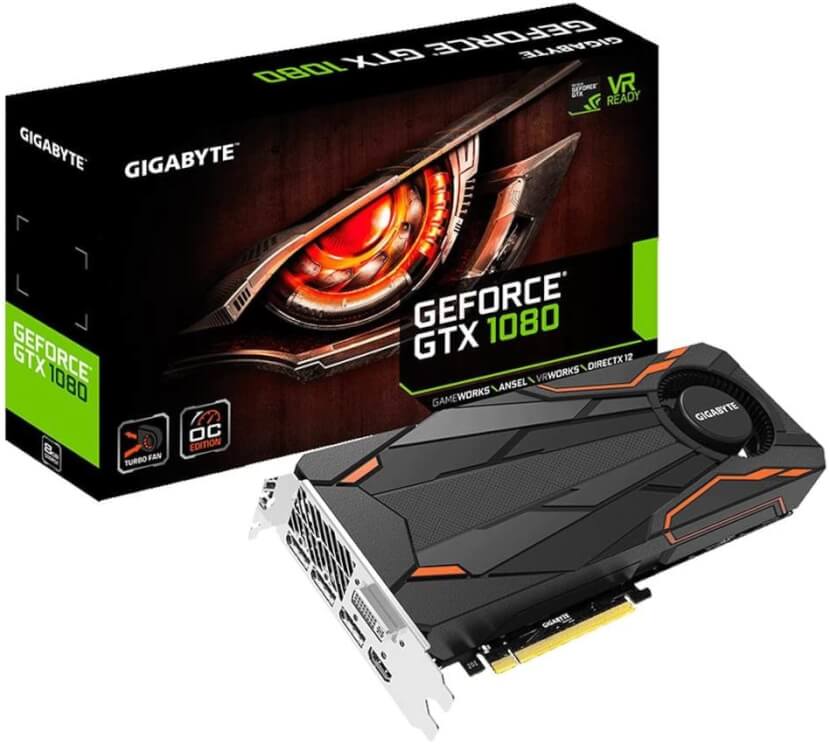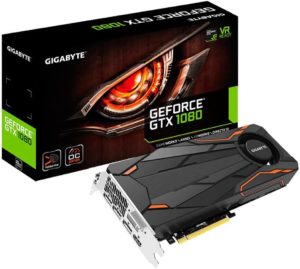 Shooters like Fortnite and Valorant are currently extremely popular. The great thing is that these games are often less graphical than other triple A titles. Fortnite or Valorant, like CS: GO, can sometimes be played with incredibly cheap graphics cards such as the Nvidia GeForce GTX 1650. However, if you want to play at 1440p or 4K and that in 144 FPS, we recommend the Nvidia GTX 1080 TI.
The 1080 TI is the flagship graphics card of the last generation. The performance of the 1080 TI is still incredibly good and the price has now fallen thanks to new graphics cards such as the RTX 2080. The specifications are also impressive, 8GB VRAM, but unfortunately in GDDR5 and not GDDR6. In addition to Fortnite and Valorant, current Triple A titles can also be played in 4k resolution.
Benefits:
8GB VRAM
Very good performance
144 FPS at 1440p in Fortnite and Valorant
Current games run smoothly
Disadvantages:
Older GDDR5 instead of GDDR6
Still relatively expensive
[amazon box="B07D184HLJ"]
AMD Radeon VII - The best graphics card for crypto mining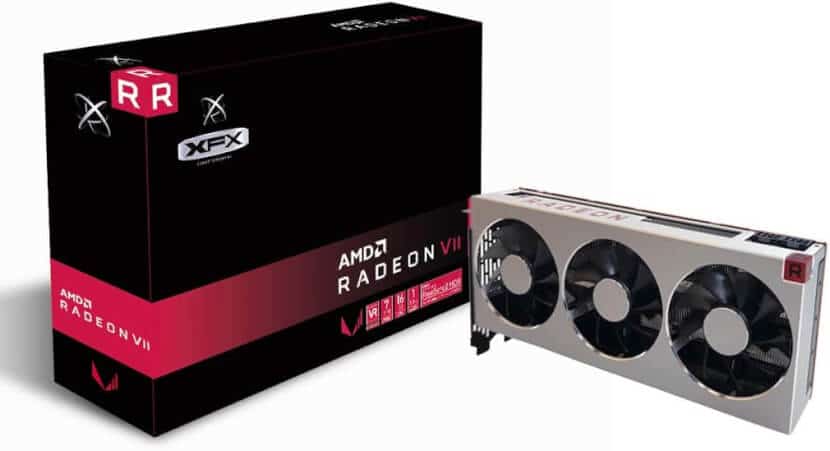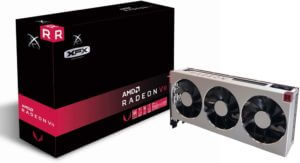 Still a niche topic for many users. Crypto-mining from home works with the help of graphics cards. AMD is still considered the king of mining graphics cards. The AMD Radeon VII defeats the much more expensive Nvidia Titan V. It offers a hash rate of 90MH / s and does not run too hot. The AMD Radeon is not a classic graphics card, but a so-called workstation graphics card. A few days ago, AMD presented the professional successor to the AMD Radeon VII Pro, the AMD Radeon VII Pro, which, however, will be three times as expensive.
These graphics cards can also be used traditionally, but are specifically optimized for work such as crypto-mining. If you are interested, the AMD Radeon VII is the right choice.
Benefits:
inexpensive
Lots of VRAM
Doesn't run hot
Disadvantages:
[amazon box="B07NFGDZWQ"]
Common questions about graphics cards
Which graphics card is good and cheap?
In our test, the AMD Radeon RX 570 and the Nvidia GeForce GTX 1650 convince as inexpensive graphics cards with good performance.
What kind of graphics card do I need for VR?
The Oculus Rift has a relatively low entry barrier for current VR systems. Even an Nvidia GTX 1080 TI is able to play simple VR titles. However, we recommend a graphics card like the Nvidia GeForce RTX 2070 to be able to play current titles like Half-Life: Alyx smoothly.
Which graphics card is the best?
It all depends on which category you are looking for a graphics card: For performance: RTX 2080 Super For VR: Nvidia RTX 2070 For a good price / performance ratio: AMD RX 5700 XT For image processing: Nvidia GeForce GTX 1650 For a small budget : AMD Radeon RX 570 For Fortnite or Valorant: Nvidia GTX 1080 TI For crypto-mining: AMD Radeon VII
Is Nvidia or AMD better?
Nvidia currently wins the comparison of the best graphics card performance with the GeForce RTX 2080 Super. In terms of price-performance ratio, however, AMD is still ahead.
Is an Nvidia graphics card compatible with an AMD processor?
Yes. It doesn't matter which manufacturer the GPU is from. Any combination is possible: AMD + AMD, AMD + Intel, Nvidia + Intel or Nvidia + AMD.
How do I know which graphics card is better?
At first glance, this is often not that easy. Even if the hardware looks identical, benchmark tests often show differences. Generally speaking, higher model numbers mean newer products and therefore improved performance.
How many GB of VRAM should a good graphics card have?
In today's world, 4GB VRAM is considered the minimum. 6 or 8GB VRAM are more future-proof. As a simple rule, you can remember that your PC needs twice as much memory as VRAM if possible. If you have a 4GB VRAM graphics card, you should have 8G RAM if possible.