Keeping your PC tidy is no longer that easy. So it's no wonder that more and more people are choosing a Cleaning software decide who takes on this part. An example from the field of cleaning software is Wise Care 365.
We have a Wise Care 365 test carried out. Because we wanted to know what the free full version can do and what Wise Care 365 Pro is all about.
Contents
What exactly is Wise Care 365?
The Wise Cleaner is a PC tuning softwarewhose goal is to optimize Windows. Both the Wise Care 365 free full version and Wise Care 365 Pro are used for this Optimize and clean Windows.
The program shreds files, brings order to the hard drive and thus creates free space at the same time.
The Wise Care 365 free version also shines with a complete system analysis. This then shows which apps, programs and files are using up the memory and what other problems there are. Always with a view to factors that affect the performance of the computer, of course.
Customers can then give the PC tuning software a free hand to clean up the computer. The Wise Cleaner runs through a One click optimization, to optimize Windows. As a cleaner, Wise Care 365 deletes garbage data, defragments the hard drive and accelerates the start-up process with an autostart manager.
Wise Care 365 is also about the Removal of user traces. Those who use the Internet regularly leave traces behind. For example in the form of information about websites, cookies, cache data, download data and more. This is also part of the data garbage that the program carefully discards. In addition, file lists and junk data from various applications are also on the list. The spectrum ranges from Microsoft Office, VLC, Nero, Microsoft Edge, iTunes, Opera, Firefox and Chrome. But the PC tuner can do even more.
Because Wise Care 365 also helps with Creation of a backup. If you are afraid of your data, you should definitely use this service. The Wise Care 365 processes can be monitored by customers via the system monitoring.
Wise Care 365 also supports the Optimization of the RAM and helps customers with password protection through a password generator. In this way, users can generate secure passwords, which in turn contributes to all-round protection.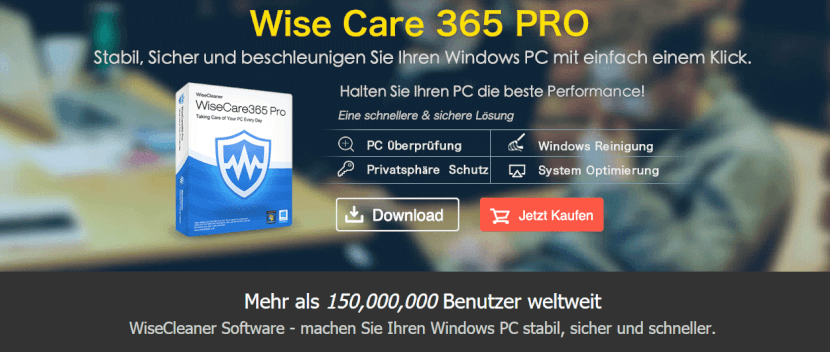 The Wise Care 365 review: is Wise Care 365 Pro worth it?
Of course, Wise Care 365 is free of charge. But this free version of does not have all the features that users really need for all-round protection. Even if the free version is certainly a good start to get your first Wise Care 365 experience, you should go for the reliable protection and best cleaning results but the paid version use.
That's why we carried out a Wise Care 365 Pro test. It quickly became clear why the paid version is worthwhile. The free package only includes three components:
The one-click pc review
Cleaning up and speeding up the computer
And the hardware inventory
For everyone who has purchased the Wise Care 365 Pro Key, there are some other interesting features that we highlight in our Wise Care 365 Pro test. The following additional tools are included:
Data protection
Real-time system protection
Auto Clean System in Silent Mode
Faster startup speed
Improved storage space allocation
Automatic update
Premium tech support
So if you really want to make profound changes in the system and improve protection in the long term, it is worth purchasing a Wise Care 365 Pro Key.
The Wise Care 365 download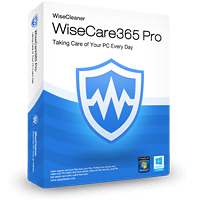 If you now want to convince yourself of what the program has to offer, you have the option of checking out the program at any time Download on the side of the operator.
It is important to know that Wise Care 365 available in German is. Incidentally, also in a wide range of other languages, such as: English, Arabic, Bulgarian, Chinese, Czech, Danish, Dutch, Finnish, Greek, Serbian, Italian, Japanese, Korean, Kurdish, Norwegian, Spanish, Slovenian, Portuguese, Romanian , Russian and Vietnamese.
The download also requires just 50MB and supports the following operating systems: Windows XP, Windows Vista, Windows 7, Windows 8, Windows 8.1, Windows 10, 32bit and 64bit.
What do customers say about Wise Care 365?
Of course, it's interesting to see what the Wise Care providers have to say. But it is even more interesting to find out what the Wise Care 365 test reports and Wise Care 365 customer experiences look like. Because this is the only way to really find out as a prospective customer which features the program implements well and which disadvantages it has:
With our Wise Care 365 test we looked around a little and found what we were looking for in terms of the Wise Care 365 experience. Here are among the many positive reviews also quite critical voices there who weren't quite as happy with the service. What exactly were the problems with the software is not clear.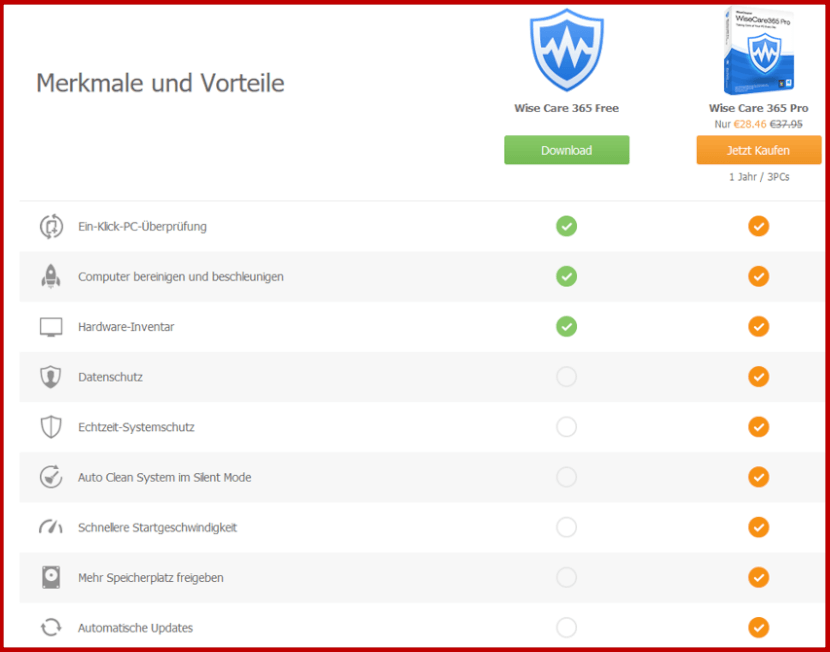 The conclusion to Wise Care 365
There are many different versions of Wise Care 365. The versions are particularly interesting Wise Care 365 Portable and Wise Care 365 Pro. Both programs are the paid versions of the Wise Care 365 free package. We looked at some of the most outstanding features in detail.
On the one hand there is the feature that Malware and the like stops, these should make changes to the Windows registry. In this way, Wise Care 365 also prevents unwanted applications from being added to Windows startup. The cleaner makes a significant contribution to ensuring that the computer remains usable in the long term.
The removal of junk data, browser histories, invalid shortcuts and keyboard commands, files in the cache, cookies and more goes in a very similar direction. By doing this CLEANING if it takes place regularly, there should be a long-term improvement in system performance.
Then goes one step further defragmentation, which is about redeployment and sorting. This also makes the computer faster. Because during this process, unknown programs running in the background are deactivated so that more system resources are available.