Finding a good smartphone can be difficult. The mobile phone market is getting more and more confusing and many new features make the whole thing even more complicated. Our current mobile phone comparison will help you to find the right smartphone for you. We pay attention to top quality, good price-performance ratio and the latest features.
Content
The right smartphone operating system
Probably the most important preliminary decision before buying a smartphone is the choice of the operating system. The two big providers are Android and iOS (iPhone). So far, Apple with the iPhone was considered more expensive than the Android competition. That will change with 2020 and the iPhone SE 2, however. The price is now no longer the most important criterion when choosing the cell phone operating system.
Android operating system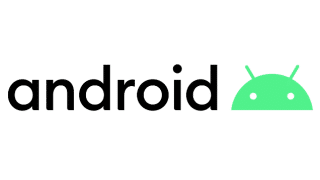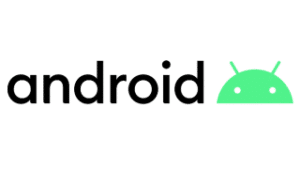 Android was developed under the direction of Google and provides its program code free of charge. Cell phone providers such as Samsung, Sony, Huawei and many more adapt the Android operating system to their devices. Unfortunately, this often has the disadvantage that updates to the latest Android version take longer and often fail completely after one or two years. For this, Android is generally considered to be the more flexible and open operating system compared to iOS. In addition, it is easier to install apps from sources other than the Playstore. In the meantime, Google is also making its own smartphone with the Google Pixel.
iOS operating system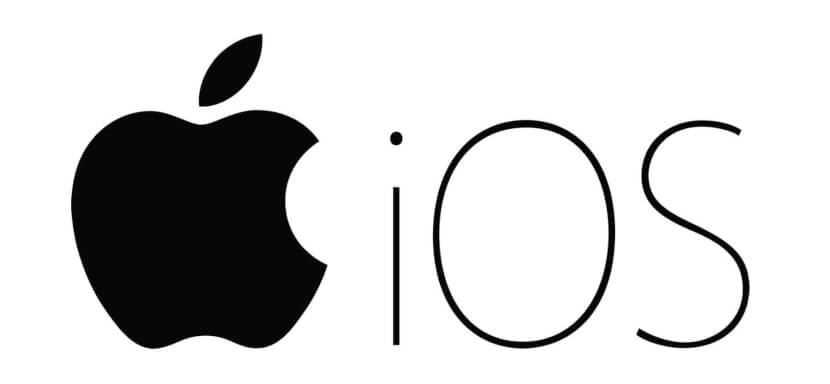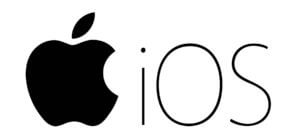 The same operating system that runs on the iPhone can also be found on the iPad and iPod Touch. What makes iOS special is that it is perfectly matched by Apple to the iPhone. In addition, Apple's iOS operating system is particularly user-friendly due to its simple and intuitive control. Updates are also carried out on older cell phones, which means that iPhones are generally considered to be more durable. Apps only come from the App Store, which still has a huge range. However, the operating system is less customizable than Android.
The most important criteria when buying a smartphone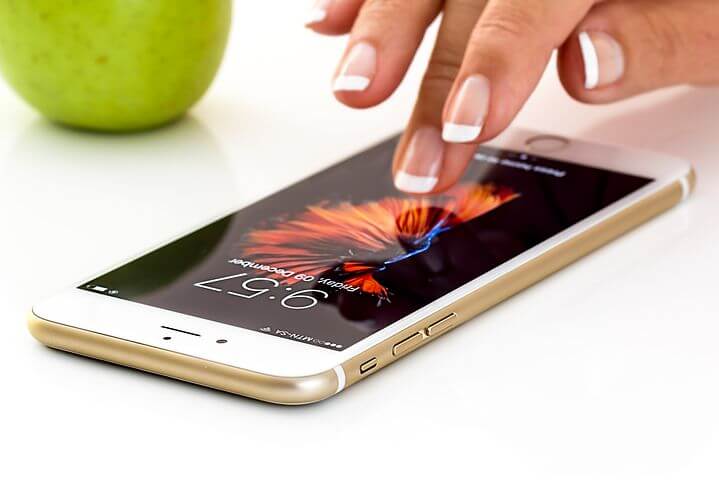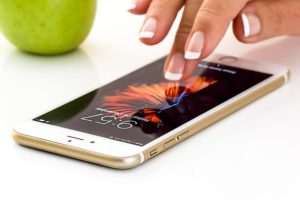 We want to help you find the optimal smartphone for you.
It helps to make the complicated and clear cell phone market a little more manageable by considering a few important criteria when buying your new smartphone.
Battery life
Processor
RAM
Internal memory
Camera
Front camera
Display
longevity
Dual-SIM
Size
Extra features
Price-performance ratio
Battery life
One of the most important criteria when buying a cell phone should be the battery. A cell phone battery should be fully used for at least one day. The battery size is specified in mAh. The biggest drain on the battery is the display, so the larger the cell phone display, the larger the battery should be. A battery of at least 5,0 mAh is recommended for a 3.000 inch display. IPhones are a small exception to this rule, as they often get along well with smaller batteries thanks to better software coordination.
Processor
For a current mobile phone you should choose at least one dual core processor. However, we rather recommend a quad core. Processor are responsible for the computing power in your smartphone and make it faster or slower accordingly. The computing power is specified with GHz. In fact, iPhones are currently the fastest phones on the market in most of the benchmarks.
RAM
The RAM (Random Access Memory) or working memory is, in addition to the processor, decisive for how fast your mobile phone is. Current cell phone models should have at least 2GB of RAM if possible. Larger and more expensive models tend to have a little more.
Internal memory
The internal memory is responsible for how many photos, apps, videos and files you can store on your phone. In the meantime, more and more manufacturers are doing without a memory card slot, which enables the internal memory to be expanded. If your smartphone does not have a memory card slot, it should have at least 32 GB of memory. If you plan to record 4k video, save a lot of photos on your smartphone or want to install game apps on your mobile phone, we recommend 64 GB / 128 GB storage space.

Camera
The cameras of modern smartphones are getting better and better. The latest flagship models usually have more than one camera installed. This enables the use of ultra wide angle or telephoto zoom lenses. Pay attention to at least 8 megapixels if possible. In fact, the megapixels are less important than most people think, especially as long as you don't plan to print your photos in large dimensions. A good and fast autofocus, an optical image stabilizer, a good flash and a low f-number of f.20 or lower are more important. The f-number is particularly important to take good photos in poor lighting conditions. Videos should at least be possible in HD, i.e. 1080p with 30 FPS. Modern cell phones even allow ultra-HD videos (4K) to be recorded at 60 FPS.

Front camera
In addition to the more important camera on the back of your smartphone, you should also pay attention to the front camera. This is especially important for selfies or video calls. Good front cameras have 2 megapixels and a wide angle format. They should also produce clear, low-noise video.
Display
Many manufacturers advertise with HD, Full HD or Retina displays. But what is really important is what is known as the pixel density (ppi). Because an HD resolution looks much better on small phones than on larger ones. A good pixel density should be over 300. Other important factors in the display are above all the luminosity, in order to enable a clear picture even in sunlight, and the contrast. If you have the opportunity, it is best to test the smartphone you want outside in the sunshine.
longevity
How durable a smartphone is depends on various factors. First of all, it should have a sturdy and well-thought-out design. It should be able to replace the battery and have regular updates. Sometimes it is advisable to invest a little more money when buying a smartphone to ensure that you can actually use your mobile phone for at least 2 years (standard contract period).
Dual-SIM
The ability to use a second SIM card is offered by more and more manufacturers. For a long time this was withheld from Asian countries. In fact, it can be very helpful, especially for those who travel a lot, to install a second local SIM card. But even if you use different contracts for your work and leisure time, a dual SIM slot can be very helpful. A hybrid slot allows the use of a second SIM card or serves as a memory card slot, while an eSIM only offers one physical slot and the second SIM card can only be registered using a code in the mobile phone.
Size
The size of the smartphone is also important. Cell phones are currently tending to get bigger and bigger, which not all users like. Most cell phones can still be used with one hand up to a size of 4,7 inches. Anything over 5 inches, however, almost always requires two hands. Sometimes smartphones are almost the size of a tablet and hardly fit in a pocket, like the iPhone XS Max with 6,5 inches.
Extra features
Modern smartphones are a real miracle of technology. They are crammed with modern functions and features. Some useful, some not so much. A few features you might find interesting:
Bluetooth 4.0
NFC (for contactless data and music transfer)
WiFi 6.0
LTE or 5G
DLNA
USB-C
Fast charging or contactless charging
Headphone connection
Notification LED
Watertight

Price-performance ratio
Of course, the price is also a more important criterion when buying a smartphone. Good doesn't always have to be expensive, however. Good smartphones can be found for less than 300 euros, while top models cost over 1000 euros. In the end you have to decide for yourself how expensive it can be. But the fact is that some phones offer more for less.
What does a smartphone cost
If you value an extremely high-end device, you can easily spend over 1000 euros on a really good processor. Most users don't need a 1000 Euro processor, however. A normal processor means that you can play most games in good resolution and smoothly and run daily office applications without any problems. For a good processor, you will typically spend between $ 250- $ 600. The more you get into computationally intensive applications like video rendering, the more you should be willing to spend. If, on the other hand, you just want to surf the Internet, use Office applications and check your e-mail, there are processors available for around 100 euros.
The best smartphones in comparison
Now that you know the most important criteria when buying a new smartphone, it is time to introduce you to our list of the best cellphones. In addition to pure performance, we also evaluate extra features, price-performance ratio and durability of the cell phones.
1st place - Samsung Galaxy S20 Ultra 5G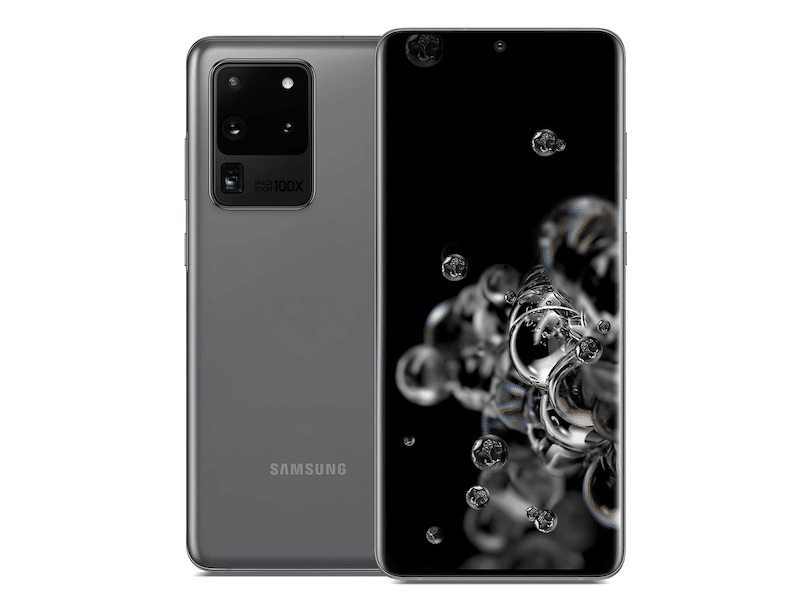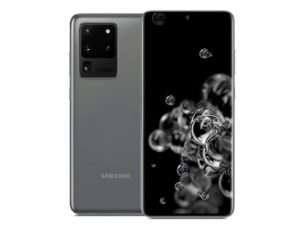 The test victory goes to a Samsung Android smartphone. The Samsung Galaxy S20 Ultra 5G is a giant, the screen measures a full 6,9 inch display diagonal. Our test winner is therefore not suitable for anyone looking for a smaller cell phone.
The front consists almost entirely of the display and, unlike the iPhone, there is no notch, just a small hole for the front camera. The display can be used in 60 Hz or 120 Hz mode. Using the 120 Hz mode reduces the battery life by 2,5 hours. In the traditional 60 Hz mode, the 5.000 mAh battery lasts about 11:40 hours.
The camera has 108 megapixel resolution, a 48 megapixel telephoto sensor and a 12 megapixel ultra wide angle sensor. The storage space is very generous with 128 or 512 GB, but it has to be. The absolute novelty are videos in 8K. Unfortunately, Samsung does not have a headphone jack. Extra features are 5G, USB-C and IP-68 which protect against water and dust.
Benefits:
Huge display with 120 Hz
Good computing power
Very good camera
Many extras such as 5G, KP-68, USB-C, quick charge function and 8K videos
Large internal storage space
Disadvantages:
The 6,9 inches are too big and unwieldy for our taste
No headphone jack
120 Hz mode significantly reduces battery life
Very high price
[amazon box="B084DPKKPR"]
2nd place - iPhone 11 Pro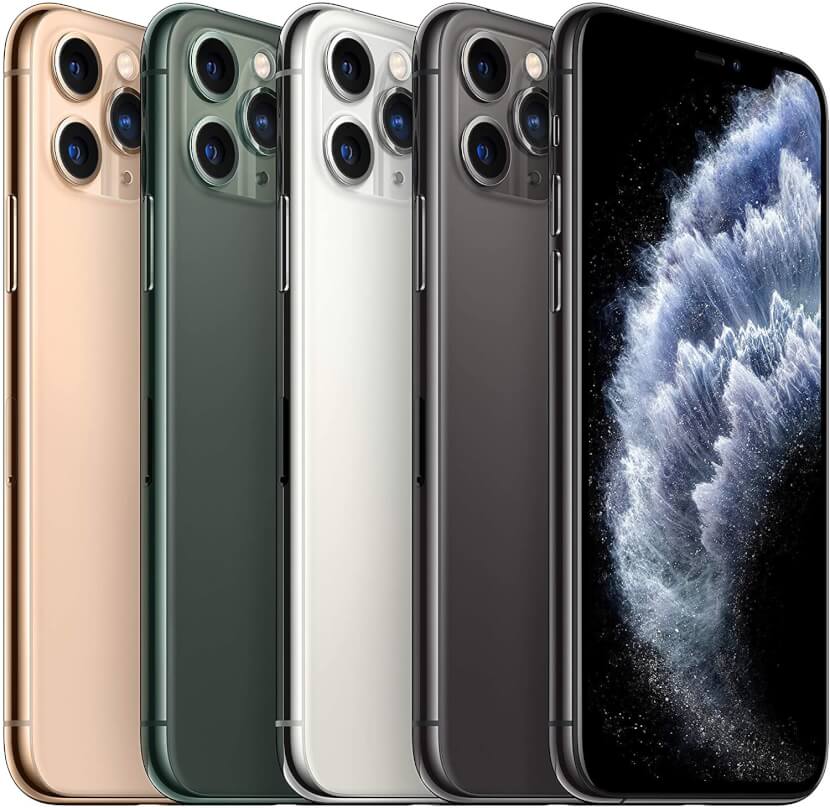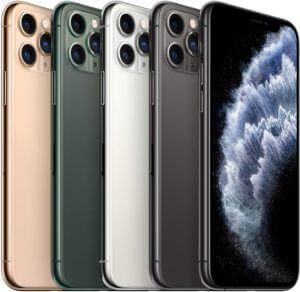 Second place goes to Apple, which is now even priced below the top model from Samsung with its flagship. The iPhone 11 Pro is 5,8 inches tall and therefore significantly smaller than the Samsung S20 Galaxy 5G. For everyone who absolutely wants an Apple smartphone, but for whom the iPhone 11 Pro is too small, Apple offers the iPhone 11 Pro Max with 6,5 inches.
The display still has the well-known Apple Notch such as FaceID sensors and a front camera. The display has a resolution of 2699 x 1242 pixels and 458 ppi. The contrast ratio is also very good.
There is a triple camera on the back, which allows optical zoom as well as ultra-wide-angle photos. We like the photos even better than Samsung's. The so-called night mode helps for recordings in poor lighting conditions.
The computing power is by far the best of all smartphones. The in-house A13 bionic processor is simply incomparably fast. What we also like, as with all Apple devices, are the guaranteed updates for up to 5 years.
What is really impressive is that the 3046 mAH battery lasted a full 11 hours in the test under heavy load. As usual from Apple, however, the headphone jack is missing. Extra features are Wi-Fi 6, dual SIM via eSim and iP68 certification.
Benefits:
Best performance of all tested mobile phones
Very good camera with great results
Good battery life
5 year updates through iOS operating system
Great display

Disadvantages:
No headphone jack
High price
No internal memory card slot
No 5G
[amazon box="B07XRQN9WQ"]
3rd place - Huawei P30 Pro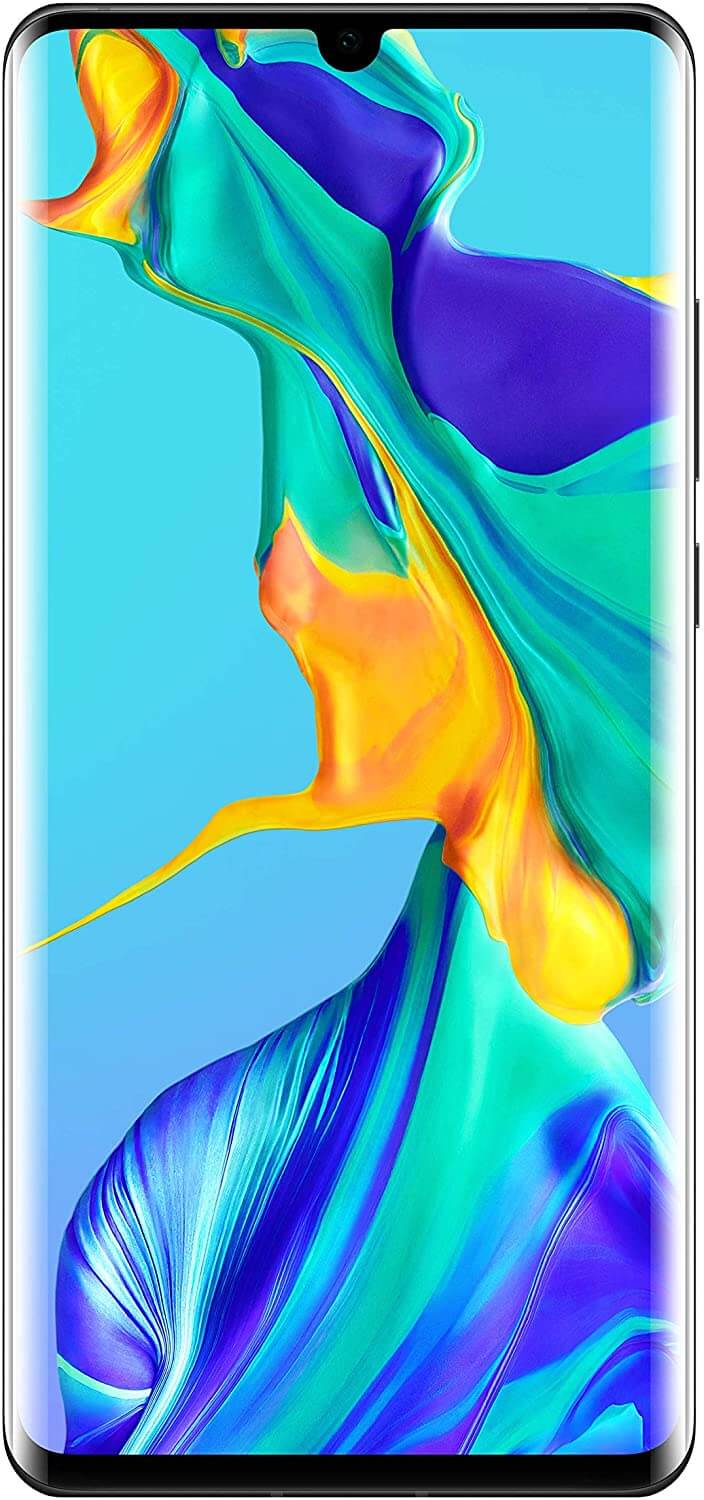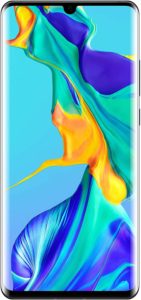 Our third place offers a really good price-performance ratio. The Huawei P30 Pro is a 6,5-inch smartphone with an OLED display and 398 ppi. The display is nice to look at, offers good brightness and viewing angle stability. A fingerprint sensor is integrated directly in the display and unlocking via face scan is also possible.
The performance can keep up with other top models and is excellent. The battery life is also very good at a little over 11 hours. Unfortunately, Huawei did without a classic telephony loudspeaker and instead relies on a solution for sound transmission directly in the display glass. Unfortunately, this doesn't work as well as a traditional speaker.
The real highlight of the Huawei P30 Pro, however, is the camera. It has a 40 megapixel main sensor, a 20 megapixel ultra wide angle and a telephoto zoom that enables an incredible fivefold optical zoom. Even in poor lighting conditions, the photos still look good. In fact, Huawei's night mode works better than the much more expensive iPhone 11 Pro. Videos are possible in 4K and 30 frames per second. As a nice extra feature, Huawei also offers a dual SIM card slot.
Benefits:
The best photo quality in the test
Good performance
Fingerprint sensor in the display
Good OLED display
Good battery life
dual SIM
Good value for money
Disadvantages:
Headphone jack is missing
The acoustics are relatively bad
The face scan does not work reliably
No IP68 certification
[amazon box="B07PWBR7KK"]
4th place - OnePlus 8 Pro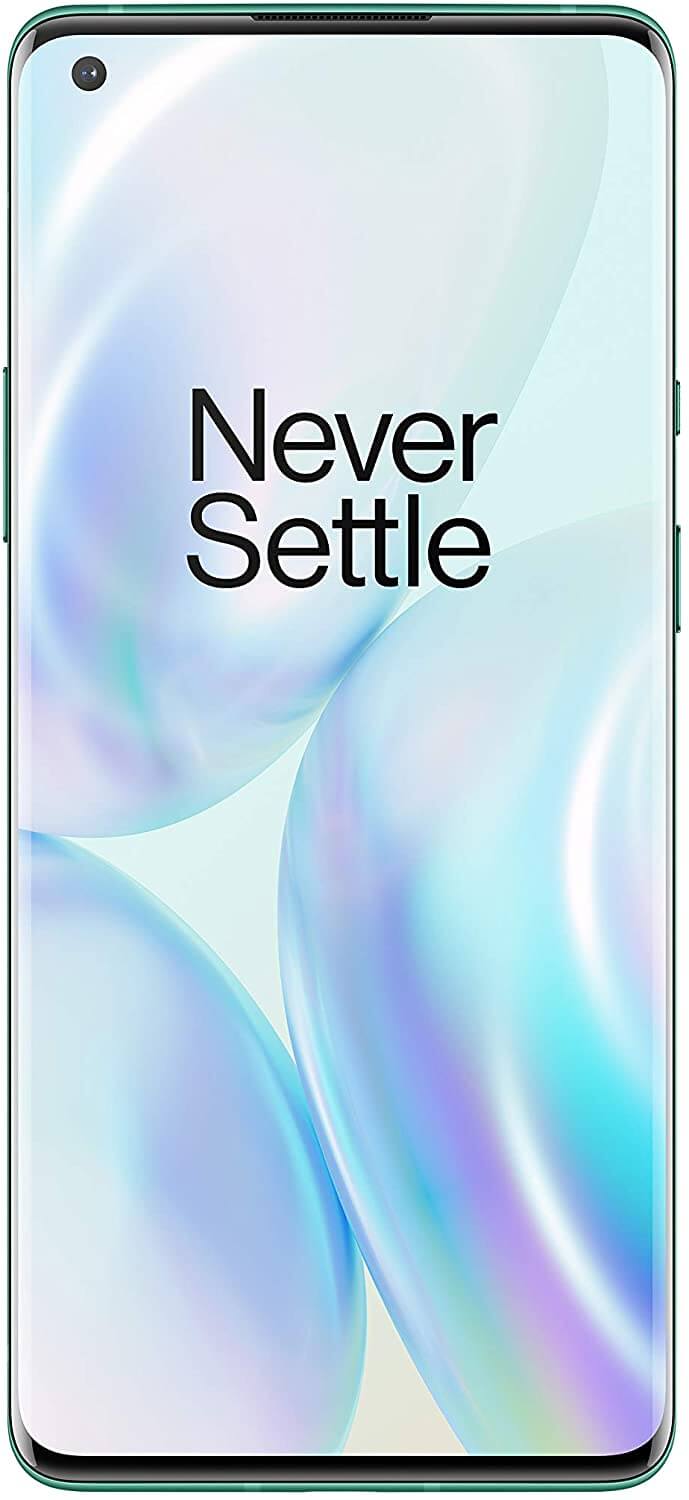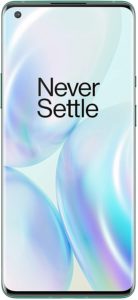 At first glance, the OnePlus 8 Pro impresses with a very elegant design and high-quality workmanship. The display offers a very good 513 ppi pixel density on a huge 6,8 inches. In addition, like our test winner, the OnePlus 8 Pro has a 120 Hertz refresh rate. What we also like is the really good screen brightness of 1.039 cd / m².
The battery of the OnePlus 8 Pro has 4.510 mAh and fully charges in 70 minutes. The OnePlus 120 Pro lasted a little over 8 hours in 9,5 Hz mode.
The smartphone is powered by a modern Snapdragon 865, which is clocked at 2.84 GHz. Together with 12 gigabytes of RAM, this delivers top performance and a pleasantly fast user experience in our test.
A total of four camera lenses are available. The main camera has 48 megapixels, an ultra-wide angle sensor also 48 megapixels, a telephoto lens with triple zoom and a new type of color filter lens. The OnePlus 8 Pro supports video recording in 4K at 60 frames per second. The camera values ​​are very good, but the end result is not as good as with the iPhone or Huawei.
As with other providers, the OnePlus 8 Pro unfortunately does not have a headphone jack. Further features are WiFi-6, USB-C, Bluetooth 5.1, 5G and NFC. Unfortunately, the OnePlus Pro 8 does not have an IP68 certification.
Benefits:
Very bright display with top ppi pixel density
Good battery life with a very short charging time
Top performance
Noble workmanship
Disadvantages:
Expensive
No headphone jack
No SD card slot
Photo quality worse than other providers
[amazon box="B07XTBQFT7″]
The best smartphone under 200 euros - Xiaoami Redmi Note 8T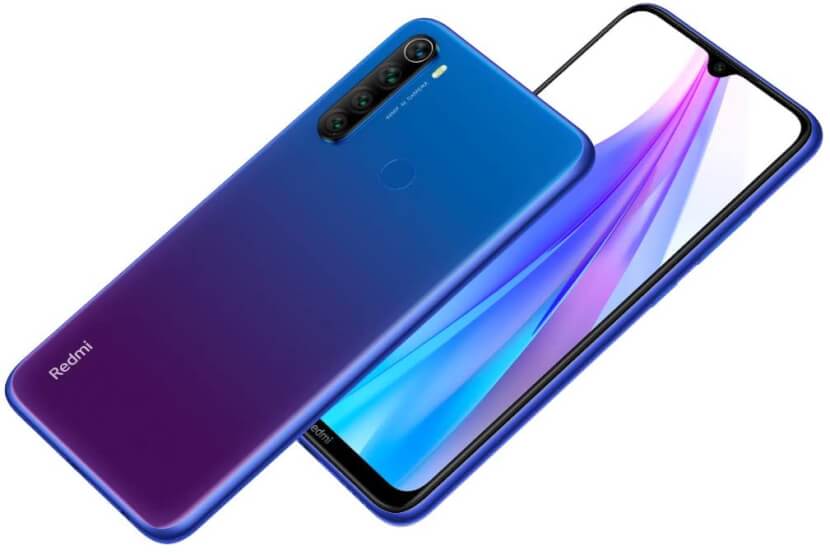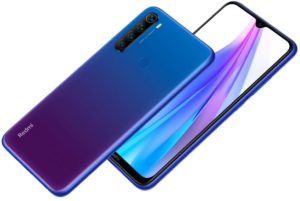 The Xiaomi Redmi Note 8T is suitable for everyone who is looking for a very affordable smartphone. It is already available for under 200 euros.
The smartphone is 6,3 inches in size and has a sufficient brightness of 591,5 cd / m² with a pixel density of 404 ppi. The display fills the entire front and does not need a notch or hole for the front camera. This is because it has a pop-up mechanism.
The performance is also very good for a smartphone under 200 euros. A Qualcomm Snapdragon 730 processor and 6 gigabytes of RAM are available.
The camera is convincing for the price of the smartphone. There are 3 camera lenses available that snap good pictures in the test. The main camera has 48 megapixels. Unfortunately there is no optical stabilization. Videos are only possible in 4K with 30 frames per second.
Particularly praiseworthy: The battery is 4.000 mAh and ran for 11,5 hours in our test. Additional features are WLAN-ac, Bluetooth 5.0, NFC and LTC. As a special feature, the Xioami Redmi Note 8T even has a classic headphone jack.
Benefits:
Inexpensive with a very good price-performance ratio
Good display without a notch or hole
Good camera quality
Long battery life
Disadvantages:
No IP certification
No SD card slot
Screen brightness could be better for direct sunlight
Speaker quality is not convincing
[amazon box="B00VI3MK4M"]
The best "small" smartphone – Apple SE 2020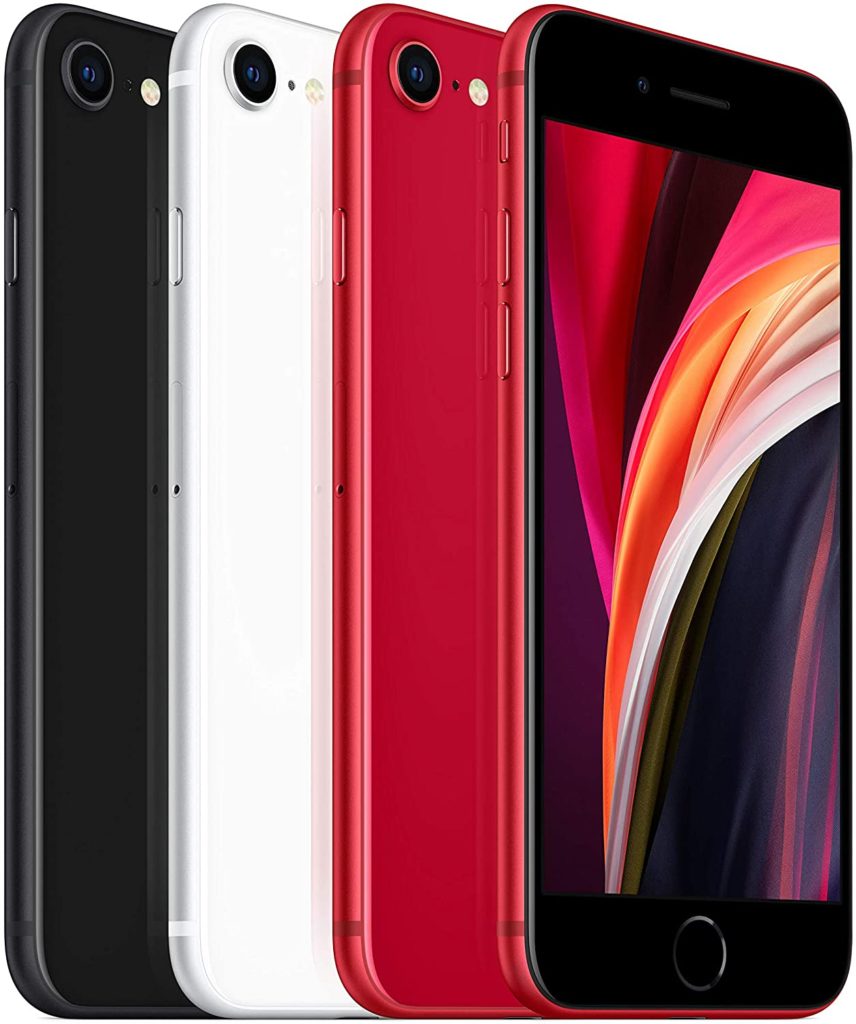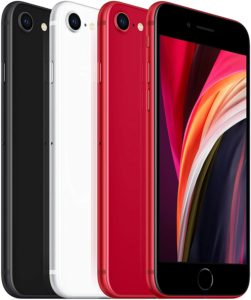 With the Apple SE 2020, Apple is delivering something new, an affordable iPhone for everyone with a smaller budget.
The iPhone SE 2020 relies on the older design of the iPhone 7 and 8. It does not have the rated FaceID but continues to use the TouchID technology.
The iPhone SE 2020 is only 4,7 inches tall and can therefore be used with one hand without any problems. The display is sufficiently bright with 648 591,5 cd / m² and can also be used well in stronger sunshine. Unfortunately the resolution is not the best. The iPhone SE 326 only achieved a pixel density of 2020 ppi.
The small battery of 1.821 mAh sounds catastrophic at first. In fact, Apple proves once again what can be achieved with good software. The iPhone SE 12 achieved a strong 2020 hours runtime in our test.
But where the new "small" iPhone really scores is its performance. The iPhone SE 2020 features the same processor as the iPhone 11 Pro, the Apple A13 Bionic. This is currently the fastest processor on the market and ensures absolute top values ​​in the small iPhone.
The camera has the same sensor as the iPhone 8 and comes with 12 megapixel photos and has no telephoto, wide-angle or other lenses. However, the main camera is optically stabilized and thanks to new software it delivers excellent photos and even comes with portrait modes. 4K videos are also possible at 60 frames per second.
Extra features such as Wi-Fi 6, Bluetooth 5.0, NFC and dual SIM function are also available. However, the dual SIM function in the small iPhone only comes through eSIM. The iPhone SE 2020 has an IP67 certification and allows wireless charging. Unfortunately, Apple's headphone jack is also missing on this iPhone.
Benefits:
Outstanding performance
Very good battery life
Low price (for an iPhone)
Robust construction that was already proven in the iPhone 7 & 8
Disadvantages:
Low display resolution
No dual camera
No headphone jack
No expandable memory
[amazon box="B0875Q8CD9″]
Frequently asked questions about smartphones
Which smartphone is the best?
The Samsung Galaxy S20 Ultra 5G wins our comparison of the best smartphones, closely followed by the iPhone 11 Pro.
Which smartphone up to 5 inches?
The best small smartphone in our test is the iPhone SE 2020. At just 4,7 inches, it can still be comfortably operated with one hand. The iPhone SE 2020 is inexpensive and offers top performance.
Which is the best Huawei?
The best Huawei smartphone in our test is the Huawei P30 Pro. It offers a good camera and top performance in an elegant design.
Which iPhone is the best?
The best iPhone on the market is the iPhone 11 Pro and 11 Pro Max. The next generation of iPhone models will most likely be presented in September of that year.
How many GB does a smartphone need?
Modern smartphones should have at least 32 GB of storage space. However, even 32 GB is now often too little. It is therefore advisable not to have less than 64 GB available.