FlexiSPY is still considered a one of the most reliable spy apps on the market. Regardless of whether it is PCs, smartphones or tablets, FlexiSPY offers a variety of monitoring functions that set the spy software apart from the competition.
In our 2020 test report, we therefore go into the most important features of the software in detail and include at the end mSpy a successful alternative before, which is even a little cheaper.
Content
The best alternative:


The mSpy it is a Spy app with more extensive features like Spyzie.
The basic tariff is available from € 8,33 per month.
For the protection of children or for reliable monitoring, you should definitely consider whether it is worth digging a little deeper into your pocket, but whether you can have contact with the child's or partner's smartphone at any time and from anywhere.
What exactly is FlexiSPY?


FlexiSPY is a traditional espionage app, with which both PCs, tablets and smartphones can be monitored.
The user group of a spy app consists of different people:
Parents are probably one of the largest target groups here. FlexiSPY can ensure that children are protected from online attacks. The location of the smartphone can also be determined and monitored.
Many also install Companies espionage software to discreetly check the efficiency of your employees and to ensure in advance that sensitive information is not passed on.
The reasons for a spy app are numerous - as are the uses. To the Monitoring function include listening in to or recording phone calls and monitoring social media and messengers such as WhatsApp.
Similar to Spyzie, FlexiSPY just has to do this installed on the target device become. Since this requires a little more technical knowledge depending on the device (keyword "jailbreak" or "rooting"), FlexiSPY offers technical support for this, which takes care of the setup. After the software has been installed on the target device, the spied data can be monitored from any computer using a web browser or mobile phone with the FlexiVIEW app.
Which devices and operating systems are supported by FlexiSPY?
FlexiSPY can be installed on a number of devices. Below is a brief overview of the supported operating systems:
Windows: Microsoft Windows 7, 8, 8.1 and 10
MacOS: Apple macOS Mavericks, Yosemite, El Capitan, Sierra, High Sierra and Mojave
Android: OS 4.0.3 - 10
iOS: iOS 6.0 - 13.x
In order to be able to install the software, further requirements are necessary: Physical access to the target device, administrator access with username and password, and a connection to the Internet. With real-time tracking, constant internet access is required. Depending on the operating system and device, some functions cannot be performed. A detailed list can be found on the provider's website.

What can the FlexiSPY spy software do?
FlexiSpy offers hundreds of spying options. Below is a small selection of some of the features:
Telephone surveillanceSocial media monitoringLocation trackingLong distance camera recordingInsight into the mediaDevice remote controlAndroid keyloggerPC monitoring
Telephone surveillance: With FlexiSPY, both incoming and outgoing calls can be monitored and recorded. The calls are logged and clearly listed, including telephone numbers, contact names, date, time and duration of the call.
Social media monitoring: There are many good reasons to monitor social media. Employees can sometimes spend hours on social media instead of going about their work. Children are approached by strangers through social media and chats. FlexiSPY can be used to monitor and log activity on social media and dating apps like Tinder. This also includes the use of instant messengers such as WhatsApp
Location tracking: Parents are concerned about where the child is or whether they will skip school. Employers want to know where employees are going. Location tracking provides a remedy for these and other situations. With the help of geofencing, alarms can also be set, which are sent by push message as soon as a person enters or leaves a destination.
Long distance camera recording: If you want to know more about the environment in which the target person is, you can take photos by remote control, which are then sent to the FlexiSPY web portal. Of course, the photos cannot be viewed on the target device.
Insight into the media: In addition to remote camera recording, the user naturally also has the option of viewing existing photos or videos on the target smartphone, tablet or PC. Furthermore, important metadata is displayed, such as the time when the photo or video was taken.
Device remote control: With FlexiSPY it is possible to remotely control the target device. For example, unwanted programs or photos can be easily deleted. A full online control center is available for this purpose, which gives users control of the target device without having to physically hold it in hand.
Android keylogger: With the Android keylogger it is possible to see what was typed on the smartphone. Messages, search terms and notes can be viewed.
PC monitoring: A boss has to know how his employees work - especially when it comes to sensitive data. A wide variety of applications can be monitored and logged using PC monitoring, including print jobs, search engine history, e-mails, messenger history, installed applications, browser history and much more. This enables employees to be monitored and errors to be avoided in advance.
How is the FlexiSPY portal structured?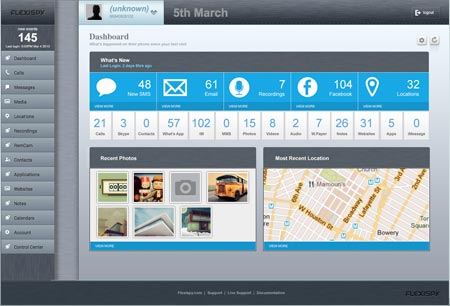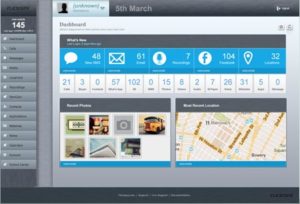 The FlexiSPY web portal enables users to view the recorded data. After taking out a subscription, you will be assigned a user account and password for login.
The portal not only has an attractive design, it can also be navigate intuitively. On the left menu bar there are individual menu items that are displayed with a click on the main button. These menu items include: dashboard, account information, data and the ability to listen to phone calls. In addition, some alarm settings can be made to trigger push notifications.
The Dashboard gives a good overview of the latest activities. For example, the latest photos, keylogs, calls and locations are clearly listed.
Is the FlexiSPY app easy to discover?
FlexiSPY lets users decide for themselves whether the application visible or hidden should run. With the help of jailbreaking or rooting it is possible to run the application hidden in the background without the user noticing anything.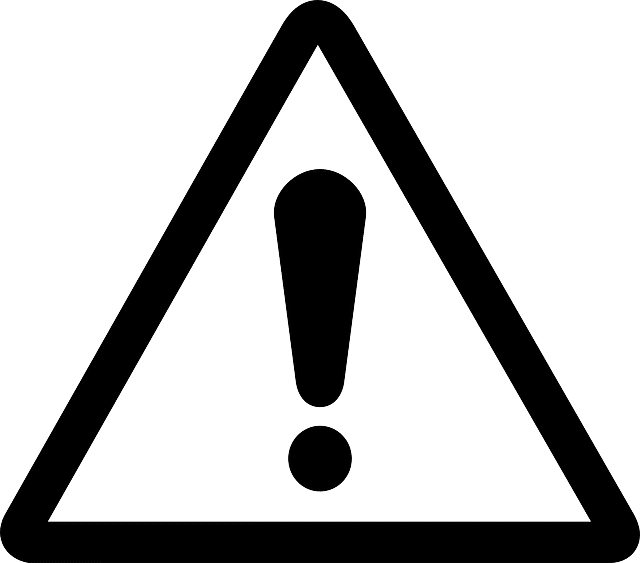 Some signs that could indicate the presence of spy software, such as a faster battery discharge or slowing down of some applications, we could not find out during our tests.
Is FlexiSPY legal?
The legislation is clear when it comes to monitoring applications: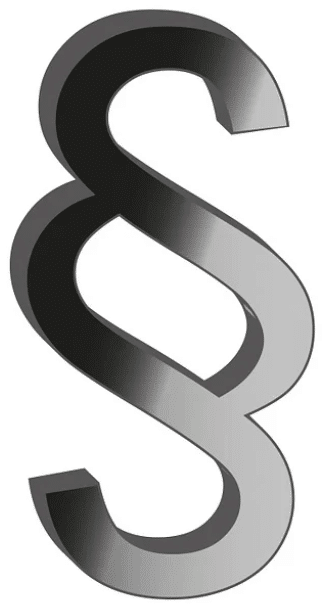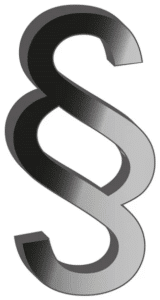 The Children applies that the monitoring with knowledge and legal even if you don't know is. This means that parents can monitor children without having to fear legal consequences.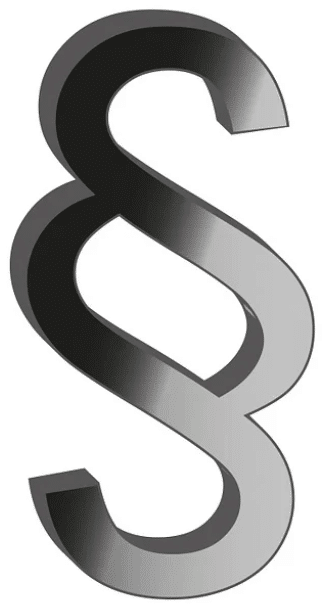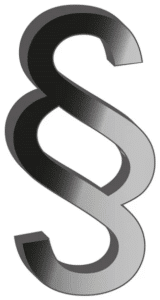 For Adult Of course, it looks different: Here's one Declaration of consent necessary. In the case of an employment relationship, this can already be specified in the contract so that there should not be any problems afterwards.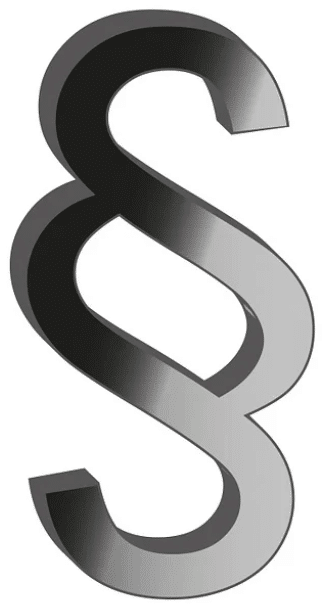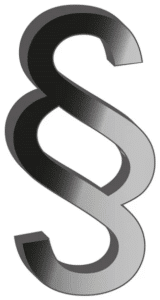 At a Partner it is more difficult, however, since an explicit declaration of consent must be available. Actions such as monitoring cell phones or tapping cell phone microphones are illegal and can be punished with imprisonment of up to 2 years.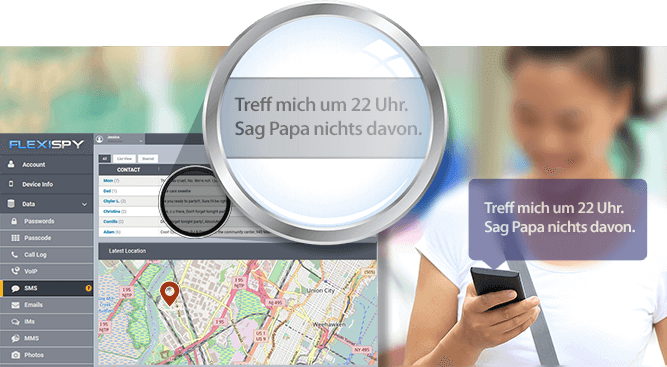 pricing
FlexiSpy offers different offers per device, which differ in functionality and duration.
Smartphones
LITE: The LITE version is the cheapest Android variant and offers limited functionality. With the LITE version you can also log calls, but call monitoring for the telephone or via the messenger is not possible. Social media are also not monitored.
PREMIUM: With the PREMIUM version of FlexiSPY, users are able to view text messages from social media and messengers. Call recordings are not possible with the PREMIUM version either.
EXTREME: With the EXTREME plan it is possible to use all features of the espionage software without restrictions. In addition to call recordings, this also includes sending parody SMS, spy calls and recording the surroundings.
Computer and iPAD
Complete surveillance package: While there are several offers for smartphones that differ from one another in terms of functionality and runtime, there is only a single, fully comprehensive service package with different runtimes for the computer and the iPAD.
| Runtime | Lite | Premium | Extreme | Complete surveillance package |
| --- | --- | --- | --- | --- |
| 1 Monat | $29,95 | $68 | $ 19,99 * | $68 |
| 3 months | - | $99 | $199 | $99 |
| 12 months | - | $149 | $349 | $149 |
* Only available for iPhones in tethered mode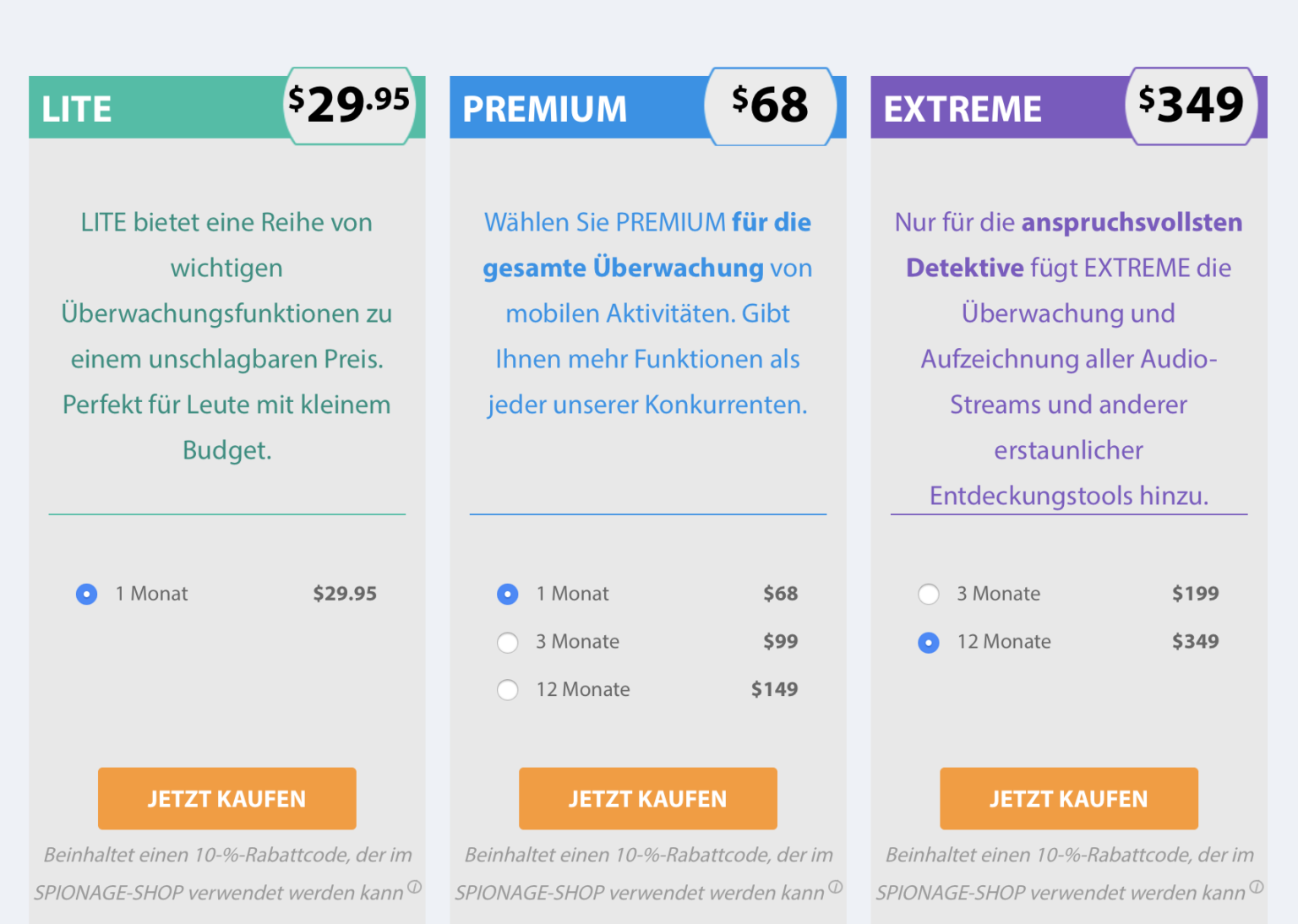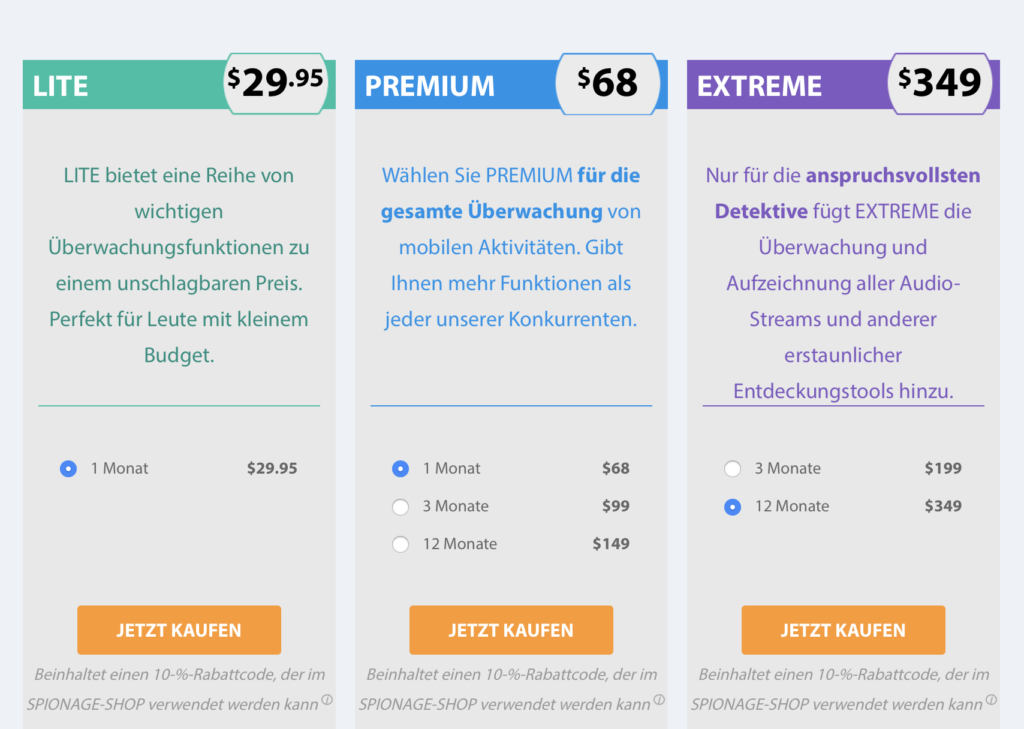 Conclusion on the FlexiSPY spy app
We have largely positive experience made with FlexiSPY:
The monitoring app keeps what it promises. FlexiSPY offers an extensive package with many features and functions that make a extensive monitoring enable the target person.
Unfortunately, the structure of the offer is designed in such a way that the essential features for work and private life, such as monitoring social media, are only available with the expensive subscriptions can be completed. There are far cheaper solutions here.
Alternative to FlexiSPY: mSpy


The mSpy it is a Monitoring program for the smartphone, which can offer a similarly extensive functionality as FlexiSPY on request.
In addition, however, basic monitoring functions even without jailbreaking or rooting can be used, which makes installation easier and does not jeopardize the guarantee. mSpy offers similar functionality at a lower price than FlexiSPY - the basic tariff is available from as little as € 8,33 per month.
Here you should carefully consider whether additional features justify the high price of FlexiSPY.
Frequently asked questions about the FlexiSPY spy app
📱 Cell phone monitoring for free or trial version?
The application is not free. However, the provider grants a money-back guarantee for a short period of time after the purchase has been made.
📥 How can I install the FlexiSPY app?
The first step should be to select the right service package on the provider's website. Download and installation are not as easy as with other programs, as this requires rooting or jailbreaking. Technical support will help with the setup and give a money-back guarantee if it fails.
📱📱 How many devices can I use per license?
One device can be used per license. If there are several licenses, the provider will grant a discount on request.