For a long time it was the common opinion that tablets are only good for gaming or watching videos on the couch. In the meantime, however, the small, handy computers are capable of much more. They are true marvels of technology and productivity, and they are becoming increasingly important, especially for creative people. Tablets are the link between cell phones and laptops or desktop PCs. We have tested for you which tablets are the best.
Content
The right operating system
The eternal question of the right operating system, as we already know from ours Laptop comparison as well as ours Smartphone comparison know, repeats itself again with tablets. With tablets, however, there are a handful of operating systems. The first two are identical to those of smartphones: iOS and Android. Unlike smartphones, the tablet market is currently very much dominated by Apple, which is also shown in our test. In addition to iOS and Android, there are also tablets with Windows 10. Another manufacturer of tablets is Amazon. The Amazon tablets come with their own operating system: Fire OS.
iOS for tablets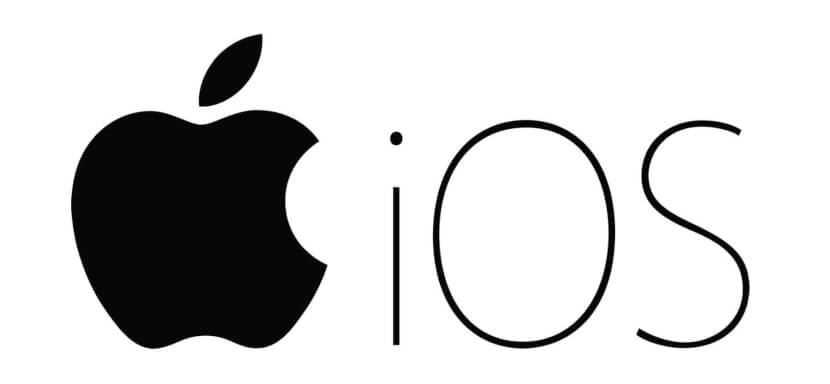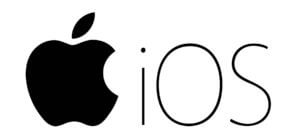 Apple is considered the tablet pioneer and supplies its tablets with its own iOS system, which we already know from iPhones and the iPod Touch. Just like with laptops and smartphones, Apple is considered a little more expensive than the competition. The advantages of the iOS system are that it is optimally adapted to Apple tablets. As a result, they are often more energy-saving and efficient. There are also significantly fewer crashes. The Apple App Store is available for apps. The Apple operating system works best if you own several Apple products as a user, as these form a kind of ecosystem and work wonderfully with one another. For example, the Apple tablet can be used very easily as a second screen for your MacBook. Data exchange between the Apple operating system via the in-house AirDrop is also very easy. The subject of data protection is also better with iOS than with Android. Apple collects significantly less user data than Google does.
Android for tablets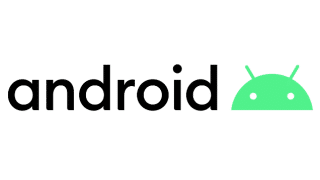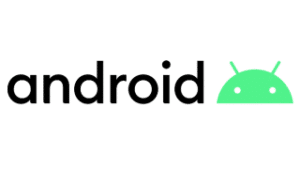 We also already know Android from our smartphone comparison. Android was developed under the direction of Google and provides its program code free of charge. The tablet providers adapt the Android operating system to their tablets, which unfortunately often has the disadvantage that updates to the latest Android version take longer and often fail completely after one or two years. For this, Android is generally considered to be the more flexible and open operating system compared to iOS. It's easier to install apps from sources other than the Playstore. The selection of tablets with the Android operating system is also significantly larger, so that there are tablets in a wide variety of price ranges and quality levels. Android devices are usually cheaper than their Apple competitors. In addition, Android lets you customize the tablet more than iOS.
Windows for tablets


In addition to tablets, Windows also runs on many laptops and desktop PCs. Windows tablets are less intended as entertainment and are more aimed at those who want to be more productive with their tablet. Windows tablets are often much more similar to laptops than the iOS or Android competition. Many entertainment apps are missing on Windows tablets and the App Store is generally more limited. Operating Windows tablets with the mouse is often possible and relatively useful.
FireOS for tablets


The Amazon tablets run with the in-house operating system "FireOS". This system is built on top of Android but does not allow access to Android's Playstore. You can find apps in the Amazon App Store, which is unfortunately much smaller than the Apple or Google app stores. Amazon offers its tablets in a "special offers" version. This version is cheaper than the standard version. This is because behind the "special offers" are advertisements that you see regularly when using the tablet. If you are looking for the cheapest tablet for shopping, the Amazon tablets are worth considering, otherwise we recommend another alternative.
The most important criteria when buying a tablet
Before you buy a tablet, you should think about which criteria are the most important for you. For this we provide you with a small overview of what you have to consider when buying.
Battery life
CPU & GPU
random access memory
Internal memory
Display
WiFi or LTE
form factor
Camera
Price-performance ratio
Battery life
Tablets are usually always used on the move. Therefore, the battery should allow at least one full day of use before it has to be recharged. The battery runtimes of tablets differ enormously in some cases. The best tablets last more than 14 hours of continuous use, while others run out after just 8 hours. So you should be aware in advance of how important a long battery life is to you.
CPU & GPU
As with cell phones and laptops, the inner values ​​of the tablet are also important for the tablet's performance. Of the Processor (CPU) should have at least two processor cores and not less than 1 GHz clock rate. However, these are the absolute minimum values ​​to guarantee smooth use. The graphic card (GPU) can be neglected a little more with the tablet. Surfing the Internet, simple image editing and even graphic applications on the tablet almost exclusively use CPU & RAM. Otherwise, the same applies to the GPU as to the processor. More cores and a higher clock speed mean faster performance.
random access memory
In addition to the processor, the main memory or RAM (Random Access Memory) is decisive for how smooth the operation of your tablet is. Make sure you have at least 2 gigabytes of RAM for your tablet. If you want to use several apps side by side, or if the tablet serves as a workstation, it can be a little more.
Internal memory
The internal memory is responsible for storing a lot of photos, apps, videos and files on your tablet. The more memory the better. Make sure you have at least 16 GB of internal storage. Better to be 32 or 64 GB. The best thing to do is to check how much GB you use on your mobile phone, the value for your tablet should be relatively similar. On the other hand, if you use your tablet a lot to create graphics, you will need more. Some tablets allow the internal memory to be expanded using a micro SD card.
Display
The larger your tablet, the better the resolution should be. Since the tablet is often used to watch films or pictures, make sure that your tablet has at least 1280 x 720 pixels. However, a full HD resolution, i.e. 1920 x 1080 pixels, is better. In addition to the resolution, color fidelity, contrast and especially the screen brightness are important. The latter is particularly important if you want to use your tablet a lot on the go.
WiFi or LTE
If you want to use your tablet a lot on the move, make sure that this is LTE-capable. LTE connectivity allows you to use mobile internet just like on a smartphone. However, to use an LTE tablet with mobile internet, you have to sign a mobile phone contract. Just like with a smartphone, you will then receive a SIM card. Many cell phone providers offer extra tablet contracts, or when you sign a cell phone contract you will receive a second card which you can then use for your tablet. LTE tablets are often associated with monthly costs. If you want to use your tablet mostly at home, a WiFi tablet is sufficient.

form factor
The size and weight of the tablet are also very important. After all, the film on the couch shouldn't become a fitness exercise. Smaller tablets start at 7 or 8 inches in size and are barely larger than the largest smartphones. The classic size of tablets, on the other hand, is between 10 and 11 inches. Everything that is larger is usually no longer suitable for mobile use.
Camera
More and more people are using their tablet as a camera on the go. Both a front camera for video calls and a camera on the back of the tablet for taking photos while on the move are important. Of course, a tablet camera does not replace a DSLR, but Samsung and Apple tablets in particular were able to take good photos in our test.
Price-performance ratio
Of course, the price is also important when buying a tablet. If you only use your tablet at home and every now and then for surfing, you can save a lot of money with cheaper tablets. If, on the other hand, you want a tablet with absolutely top performance, which can even replace your laptop if necessary, it will cost you over 1000 euros. In our test, Apple tablets dominate the list of the best in most criteria, but they do not always offer the best price-performance ratio.
Tip: If you are a pupil or a student, you often benefit from special offers or discounts. Apple is reducing the prices for tablets in its own shop by an average of 6-10%,
The best tablets in comparison
You now know all the important criteria that you should consider when buying a new tablet, now it is time to compare the currently best tablets. In our comparison, we evaluate not only performance, but also mobility, handling and overall impression of the tablets and tell you whether they have a good price-performance ratio.
1st place - Apple iPad Pro (2020)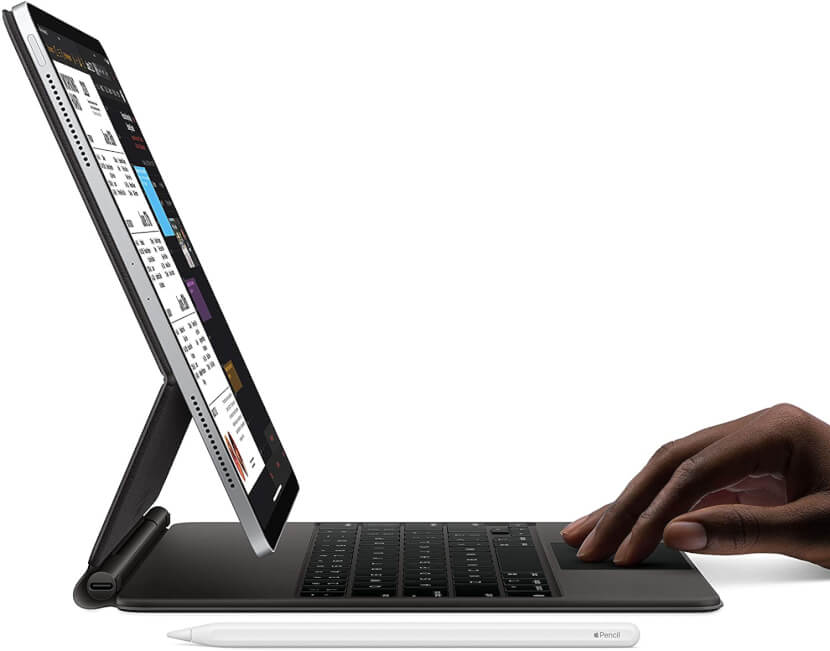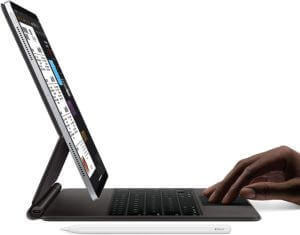 After a long time, Apple has finally listened to its customers and finally supports the use of mouse and trackpad for iPads too. This makes the iPad Pro the most powerful tablet on the market.
The iPad Pro is now almost capable of replacing a laptop. Unfortunately, it also costs as much as a high-end laptop. In fact, the tablet can do a lot that a MacBook cannot. Especially the support of the pen and Apple's first attempts with augmented reality applications are far beyond the competition.
Thanks to Apple's A12Z processor and 6 gigabytes of RAM, the iPad Pro is by far the most powerful tablet on the market. All applications run smoothly and without jerking.
The display is beautiful too. It delivers a crystal clear picture with 2732 x 2048 pixels and a refresh rate of 120 Hz. The screen brightness reaches 600 nits and allows use even in direct sunlight.
In terms of battery technology, the iPad Pro is also at the upper end of our tested devices. With normal use, 11 to 12 hours are not a problem. The 12.9 inch Varriante is beautiful to look at, but for our taste it is almost a little too big for a comfortable use as a tablet. So it is intended more for everyone who wants to use their tablet relatively stationary. The 11 inch version is much more handy and easier to use on the go.
The three cameras that the iPad Pro has in total are also positive. Two of them are on the back. A 12 megapixel main camera and a 10 megapixel wide-angle camera. On the front there is a 7 megapixel camera with FaceID which is absolutely excellent for video calls.
The only two negatives are the price and the connections. The iPad Pro only has a single USB Type C port. Not even a headphone jack is available. The price is also clearly too expensive for most users and is on par with the base model of the MacBook Pro 13 inch.
Benefits:
The most powerful tablet
Beautiful display
Very good camera
Good battery life
Disadvantages:
Very expensive
Only 1 USB Type C port
The 12.9 inch model is relatively unwieldy

[amazon box="B0863SP2HD"]
2nd place - Apple iPad Air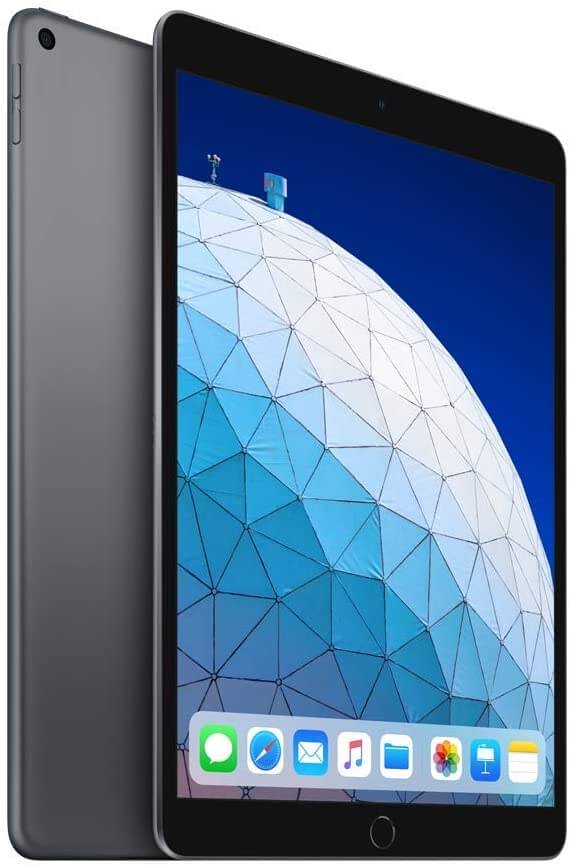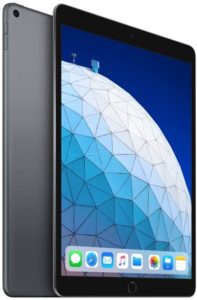 Second place also goes to Apple, which currently absolutely dominates the tablet market. In fact, we think that the Apple iPad Air is particularly good in conjunction with a keyboard as a cheap laptop replacement for university or on the go.
The iPad Air is often overlooked because it is priced between two other iPads. All those looking for a professional solution usually use the iPad Pro and the cheap, classic iPad is often the first choice for the entry-level Apple tablet.
The iPad Air can particularly convince in connection with a keyboard. The 10,5 inch display convinces with 2224 x 1668 pixels and a good screen brightness. In fact, it's even brighter than most cell phone screens.
The tablet is powered by the same A12 processor that is found in the iPad mini and current iPhones. This makes the tablet powerful and fast, even if the values ​​are of course not as good as the iPad Pro but significantly better than those of the iPad with A10 processor.
The battery life is around 11 hours at half screen brightness, which is a good value. In addition to 802.11ac Wi-Fi, LTE is also supported, depending on the variant.
The iPad Air supports the 1st generation stylus pen, has an 8 megapixel camera on the back and a 7 megapixel front camera that records 1080p at 30 frames per second. The camera is not FaceID compatible, but there is a traditional home button with Touch ID.
As is typical for Apple, the connections are very clear. There is only a Lightning (no USB-C) port and a headphone jack on the iPad Air.
Benefits:
Good performance, which is more than sufficient for everyday use
Light and slim design
Nice and very bright display
Works well with a keyboard as a replacement for a cheap laptop

Disadvantages:
The camera is not very good
Is priced between many other iPads
[amazon box="B07PSKYKGK"]
3rd place - Microsoft Surface Pro 7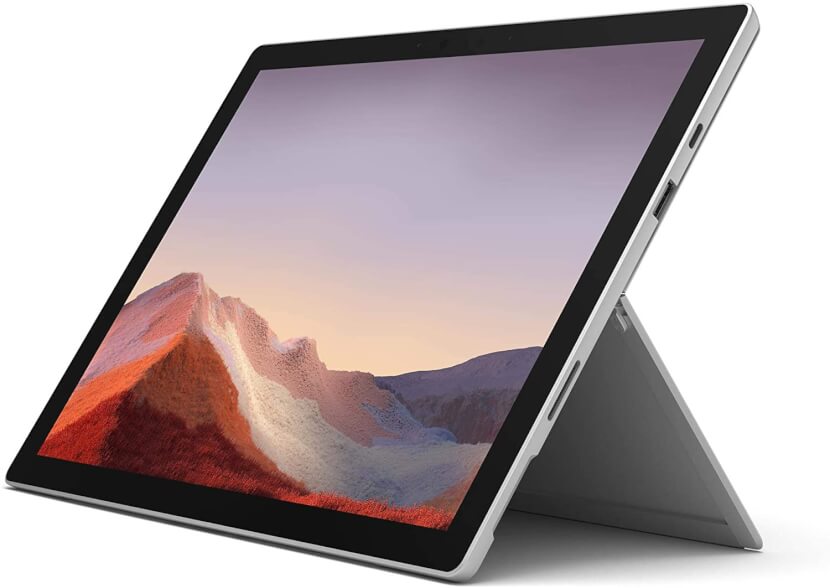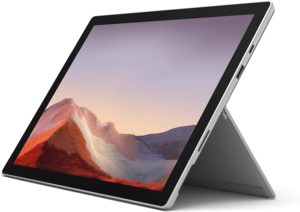 The Microsoft Surface Pro 7 is one of the best 2 in 1 solutions. Especially now that the Surface Pro 7 finally includes USB Type C, it is particularly suitable as a laptop replacement.
The magnesium alloy feels high quality and the Surface Pro 7 is compact and slim. At 0.7 kg it is also relatively light and mobile.
To use the Surface Pro 7 as a laptop replacement, however, you need the Surface Type Cover keyboard, which must be purchased separately. The Type Cover keyboard comes with a completely flexible, adjustable kickstand which, depending on the orientation, also simplifies drawing on the tablet.
The display has a resolution of 2736 x 1824 pixels and looks beautiful. The screen brightness is also sufficient for working in direct sunlight.
For the first time, the Surface Pro also comes with a USB Type C port, which unfortunately does not support Thunderbolt 3. In addition to the USB Type C port, there is a USB 3.1 Type A port on the right side of the Surface Pro.
Unlike other tablets, the Surface Pro is available in different versions. From an i5 processor and 8GB memory with 256 GB SSD to an i5 processor, 16 GB memory and 512 GB SSD, everything is possible.
The Surface Pro 7 delivers a very good performance for a tablet and is absolutely sufficient as a laptop for most applications. The battery life is also excellent, reaching 12 hours with medium screen brightness in our test.
Benefits:
Good performance thanks to the Incel Ice Lake processor
Excellent battery life
Very good 2 in 1 solution
Disadvantages:
Keyboard has to be bought separately
No Thunderbolt 3
Too expensive as a pure tablet

[amazon box="B07X8NL7MW"]
The best budget tablet - Amazon Fire HD 10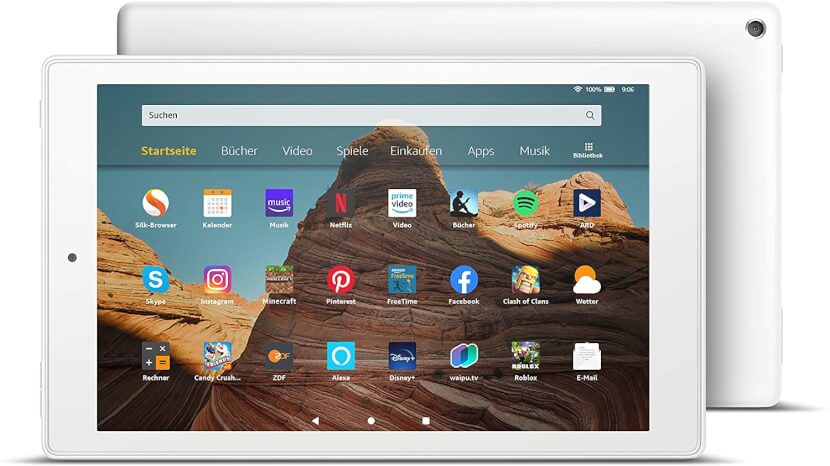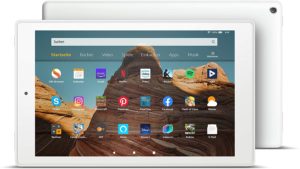 If you are looking for a cheap but good tablet, the Amazon Fire HD tablets are perfect.
The Fire HD 8 is the best tablet under 100 euros. However, if you are looking for a good budget tablet that is a bit more suitable for everyday use, we recommend the Amazon Fire HD 10.
The Amazon Fire HD 10 has a 10.1 inch display with a resolution of 1920 x 1200 and a ppi of 224. The display looks very nice, but unfortunately has no layer that protects against reflections and is therefore not so well suited for use in strong sunlight.
The Fire HD 10 is powered by a 2GHz Mediatek MT8183 eight-core processor and 2 gigabytes of RAM. There is also either 32 GB or 64 GB of internal storage, both of which can be expanded by 512 GB using a micro SD card.
Although the Fire HD 10 cannot keep up with the computing power or speed of an iPad, it is completely sufficient for daily use such as streaming Netflix, answering e-mails or surfing the Internet.
The battery life of the Fire HD 10 is more than sufficient and reaches 11 hours of running time with conservative use. What we also like very positively is the USB Type C connector.
The Fire HD comes with Amazon's own Fire OS, which is based on Android, but has little in common with it. Not even the Google Playstore can be used. Unfortunately, the Amazon app store is relatively limited, so there are no Google apps such as YouTube.
Benefits:
Good value for money
Good battery life
USB Type-C
Disadvantages:
Very limited app selection
Very bad front and rear cameras
[amazon box="B07P5VQ1J5″]
The best Samsung tablet - Samsung Galaxy Tab S6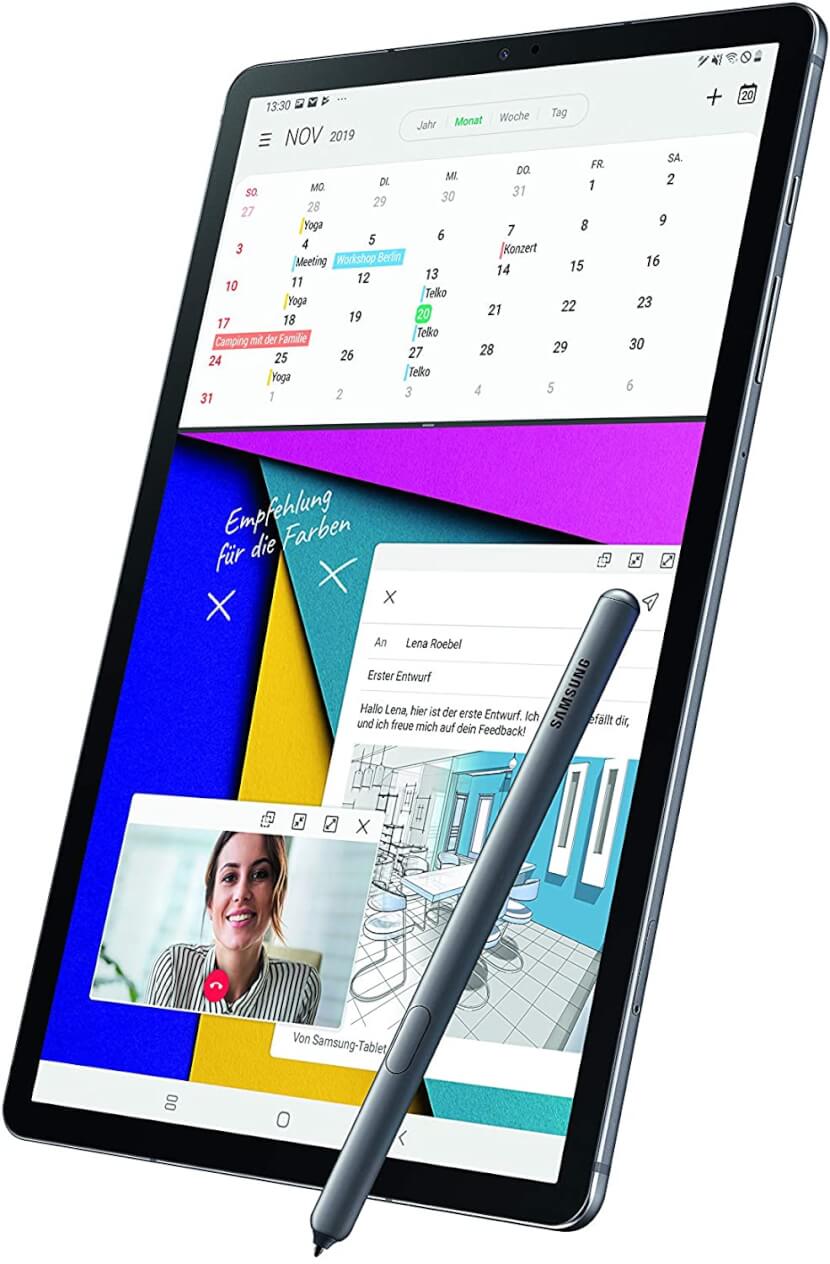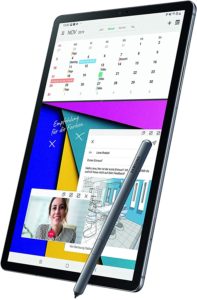 The best professional Android tablet on the market comes from Samsung. However, in our comparison it is significantly behind the iPad Pro as a pure tablet or the Surface Pro 7 as a 2 in 1 solution.
The Galaxy Tab S6 has a 10.5-inch AMOLED display with an impressive 2560 x 1660 resolution and 287 ppi. The display looks really nice and is one of the most positive things about the Samsung tablet.
The back contains a dual camera with a 13 megapixel main camera and a 5 megapixel ultra wide-angle camera. The front camera has 8 megapixels and is well suited for video calls.
Inside the Samsung Galaxy Tab S6 lies a Qualcomm Snapdragon 855 processor with 6 gigabytes of RAM in the basic version and 8 gigabytes of RAM in the better model. This is sufficient for most applications and reaches a value of 2745 in the multi-core benchmark test. Compared to the iPad Pro, which achieves a value of 4500, this is not worth mentioning.
The internal memory is 128 or 256 gigabytes in size and can be expanded by up to 512 gigabytes using a micro SD card. The battery life is around 10 hours, so it's not necessarily that impressive.
The Galay Tab S6 can also be used as a laptop replacement. However, an extra keyboard must be purchased for this. Whereas the S Pen from Samsung is included in the tablet purchase price.
In summary, we like the Galay Tab S6 very much, but it lags behind the iPad in most of the criteria.
Benefits:
Very robust design
Good cameras
Nice display with good pixel density
Disadvantages:
The finer impression sensor is relatively unreliable
Other alternatives are better than the Galaxy Tab S6 in most respects
[amazon box="B07VVF4XB5″]
Common questions about tablets
Which tablets are the best?
Of course, this question is not easy to answer. There are a myriad of tablets to choose from. Depending on the requirements you place on your tablet, these are better or worse for you. Apple's iPads convinced us in our test. The iPad Pro is the best tablet for professional users who place high demands on their tablet, while the iPad Air is ideal for everyone who is looking for a cheap tablet, which can also replace a cheap laptop if necessary.
Which tablet takes the best photos?
Apple's iPad Pro takes the best photos and videos. It has two cameras on the back and an excellent camera on the front.
Which tablet is good and inexpensive?
The Amazon Fire Tablets are the tablets with the best price-performance ratio. They have a good display, great battery life, and perform well. Unfortunately, the Amazon App Store is relatively small and clear compared to the Apple App Store or the Google Play Store.
Which tablet is the best replacement for a laptop?
For us, the Surface Pro 7 is the best 2 in 1 solution and is suitable as both a tablet and a laptop replacement. Unfortunately, the Type Cover keyboard has to be purchased separately.