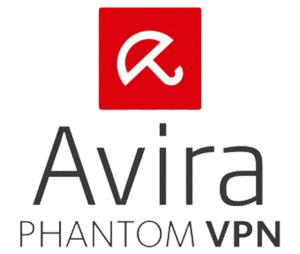 Did you know that the most popular antivirus Avira also has its own VPN software? Avira, which was particularly popular in the IT security industry with its virus scanners, is now also involved in the VPN market. With his Avira Phantom VPN the company has expanded its product catalog in order to provide its users with additional protection and security relating to anonymity and privacy. Since Avira Phantom VPN has not been on the market for very long, as compared to NordVPN, the software has accordingly fewer servers and locations, which mainly focus on Europe and the USA. But they are working hard on the expansion.
However, we took a close look at Avira's VPN service and in terms of things Safety, Speed, Streaming capability and Reliability tested. Can Avira compete with the big players in the VPN market?
Contents
What is VPN?
Almost every Internet user now has VPNs heard. They are more important now than ever when one is his Privacy want to protect on the Internet. A virtual private network is a connection method that adds security and privacy to private and public networks. For example in WLAN hotspots and the Internet. Businesses use virtual private networks to protect sensitive data. However, using a personal VPN is growing in popularity as more and more interactions on the internet are monitored and recorded. With a VPN, you increase your Safety and your anonymity, as your original IP address is masked by one from the VPN service. Subscribers can get an IP address from any location that the VPN service provides. So if you live in Germany, you can pretend to websites and streaming services that you live in the USA, for example, when you connect to a server there.
How does a VPN connection work?
A VPN routes your device's internet connection through the private server of your chosen VPN, not your internet service provider (ISP). When your data travels over the internet, it comes from the VPN, not your computer or smartphone. The VPN acts as a sort of intermediary when you connect to the internet. This will hide your IP address - the sequence of numbers your ISP assigns to your device - and protect your identity. If your data is intercepted in any way, it will be unreadable until it reaches its ultimate destination.
A VPN creates a private "Tunnel"From your device to the Internet and hides your important data using so-called encryption.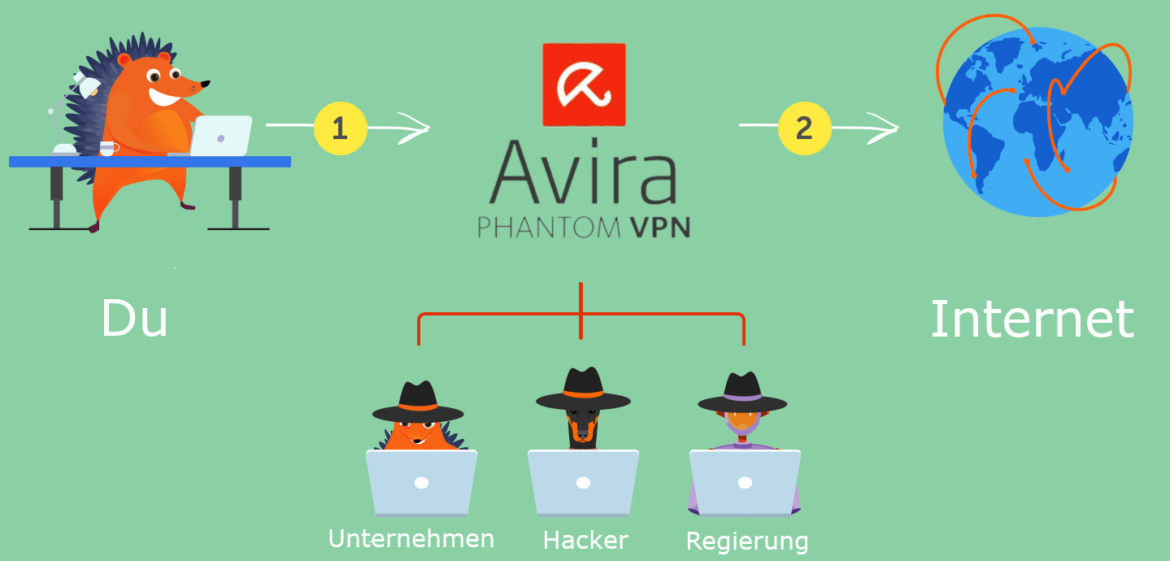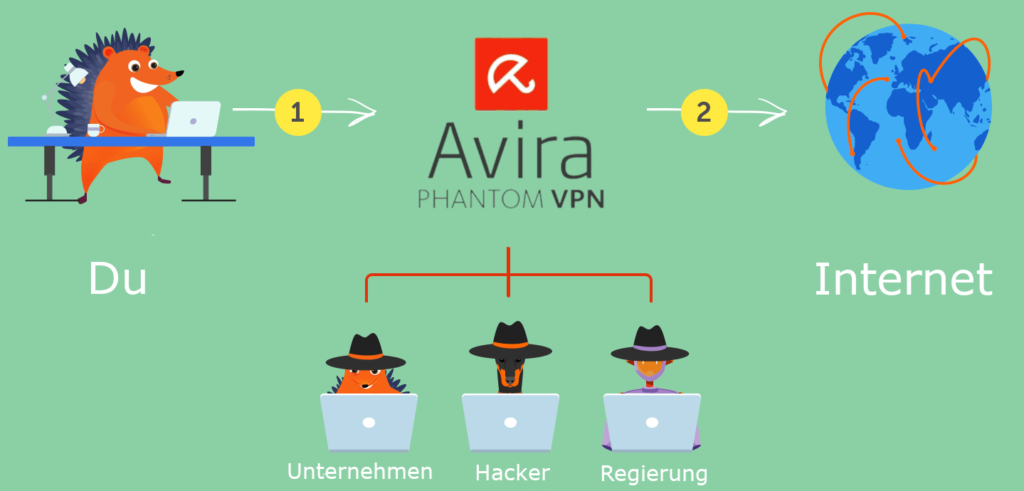 Encryption means that your data is transmitted through the VPN connection secret being held. Through the encryption will be Information so hidden (basically they are turned into gibberish) that they cannot be read without a very strong password called a key. This key essentially breaks the complicated code that your data has been converted into. Only your computer and the VPN server know this key. The process of decoding your data is called decryption. This is the process by which encrypted information is made readable again by using the key.
Why do you need a VPN?
A VPN is especially needed when you are on the Internet a lot. Whether mobile or from home. A VPN is also advisable if you want to access your home network while on the go. In general, you can use your own Hide the IP addressso that unauthorized persons cannot access them. In principle, all your data traffic is encrypted, which means that you can surf the Internet without worrying without leaving any traces. You can also hide your location and circumvent censorship and country bans.
Benefits of a VPN
Make public (and private) internet connections more secure
Protecting your connection from spammers and hackers is very important in insecure public networks. But you can also protect yourself and your data in the home network with a VPN.
Allows a high level of online anonymity and protects your identity
With the help of a VPN you surf the Internet with an IP address given to you by your VPN provider. This means that your original IP address cannot be seen. Your data, location and online activities are therefore not recorded and cannot be viewed.
Avoid geographic restrictions (censorship and country bans)
Many websites are blocked in countries like China, Turkey or countries in the Middle East. This is due to their government and censorship. If you are in these countries and still want to access the entire internet, you need a VPN. A VPN is also useful for streaming and torrenting. Many streaming services only offer selected titles in certain countries. So if you want to stream Netflix USA, for example, but are in Germany, you need a VPN.
Secure data transmission
You can use a VPN to securely transfer your data. You can also protect your entire home network in this way.
Avira - a look at the company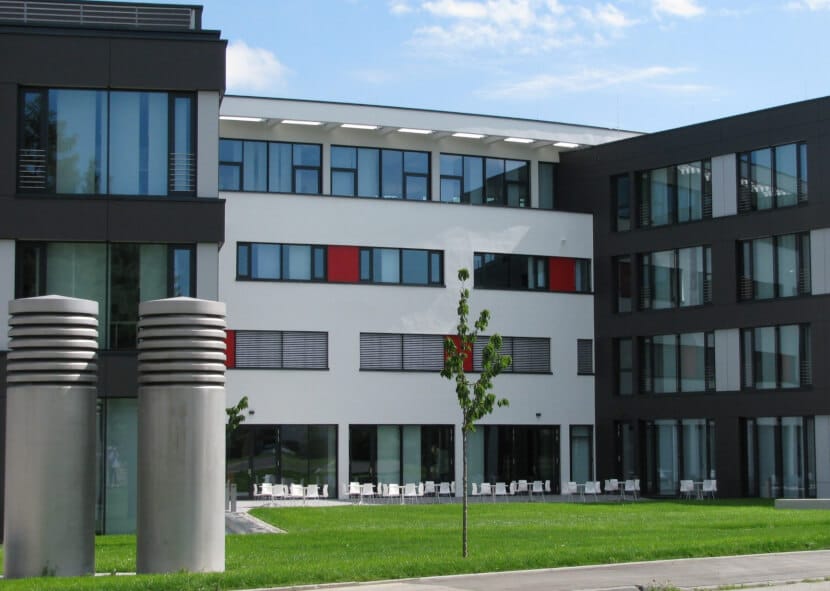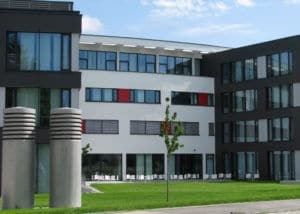 Avira's company history dates back to 1986 when the H + BEDV Datentechnick was founded. As early as 1988, the company (then under the name AntiVir) launched as one of the first professional antivirus software on the market. A lot has changed for the company since then. In 2006 AntiVir merged with the subsidiary Avira, which has been selling anti-virus software since then. The German company, which is known worldwide in the IT security industry, has become popular primarily because of its virus scanners.
However, since VPNs are becoming increasingly important and should be part of the basic equipment of every device in addition to a good antivirus program, Avira developed its own VPN program: Avira PhantomVPN.
Avira Phantom VPN - A brief overview
Avira Phantom VPN is a tool that Avira added to its product range not so long ago. Of course, you want to get involved in the large VPN market, but at the same time in addition to your own Antivirus software ensure more security and privacy for its users.
Avira Phantom VPN: user data and data packages
Especially when you use a VPN, you want to be as anonymous as possible. That means you don't want to pass on your data to the VPN service. On this point you can rest assured with Avira Phantom VPN. The manufacturer does not record your website visits, online activities, IP address or other sensitive data. Avira none Information from you that could provide information about your activities.
Of course, this has the great advantage that in the event of a server failure, no data is stored about you. So there is no data retention here.
Note: Avira Phantom VPN only measures and collects your data usage Diagnostic datathat can be helpful in the event of program errors or security vulnerabilities. In this way, you can actively contribute to improving the product. If you don't want that, you can easily deactivate this in the menu.
Avira's own motto is: What you don't have, you can't pass on. This means that your data is well protected from your ISP, the government and hackers.
Encryption
Avira Phantom VPN uses the 256 Advanced Encryption Standard, which is currently the worldwide standard and is used by numerous governments for data encryption. This encryption technology offers more combination options than there are quasi stars in the universe (1042). To break this encryption, millions of PCs would take longer than the universe exists (13,8 billion years). Say: It is so impossible.
While this encryption is solid, there is one anyway Disadvantage. Avira only supports OpenVPN (for Windows and Android) and L2TP / IPSec (for MacOS and iOS). Other providers have far more protocols available on this point that can be selected and some offer a higher security standard. However, it must be said that straight openvpn is sometimes one of the most secure protocols out there. Unfortunately there is too no port forwarding.
However, with Avira Phantom VPN that is Kill switch technology (Avira calls it fail-safe) included. If your VPN connection breaks for whatever reason, your entire internet connection interrupted. This protects your privacy.
Experience in security with Avira Phantom VPN
Due to the AES 256-bit Encryption already offers very good protection when it comes to security and anonymity on the Internet. Your data is transmitted to the Internet at the highest level, making it almost impossible for attackers or unauthorized persons to access them.
This encryption is also used by the Military and Governments used to exchange data securely and encrypted. So you don't give hackers and unauthorized persons a chance.
Furthermore, Avira Phantom VPN protects you against DNS leaks and will terminate your entire Internet connection if a server has been compressed.
Avira Phantom VPN compatibility
Avira Phantom VPN works on all common smartphones, computers and tablets and can be operated on several devices at the same time. The VPN client is free and for Windows, Android and iOS available.
Mac: Mac OS X 10.13 (High Sierra) and higher
In addition to the individual programs, there is also a suitable Avira Phantom VPN plug-in for the following browsers. This extension is for Google Chrome, Firefox Edge, Safari and Opera .
Note:
Avira Phantom VPN is
not
for routers, smart TVs or other services such as
Kodi
suitable. Here you would definitely have to expand, as many providers such as
WindScribe
or
NordVPN
offer these possibilities.
Speed ​​and server selection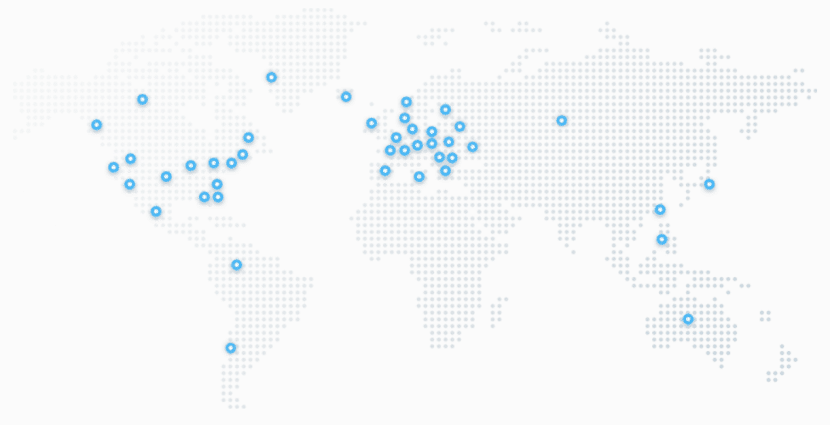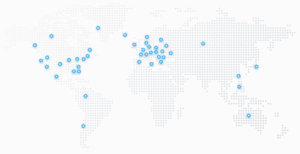 Avira Phantom VPN currently offers 36 Server & Hosting at different locations, especially in Europe and America on. At first glance, that may sound very little when you compare this with other providers, some of them hundreds Offer server. Of course, this can have a negative impact on speeds and server overloads. Avira Phantom VPN is also available for free, so as well as customers of the chargeable and customers of free version the servers share. And assuming that Avira alone is over 500 million customers worldwide, there is certainly a high percentage that also use the VPN service. This is also because Avira Phantom VPN is also available in a complete package Avira Premium is available.
Note: However, Avira Phantom VPN in the free version limits the data volume to 500 MB per month. Thus, the servers are mainly used by paying customers.
With respect to the Speeds However, we were able to achieve very good results in the paid (and unlimited) version. On average we achieved around 30 Mbit / s in download speed and round 5 Mbit / s in the upload speedwhen we deal with servers Europe have connected. The Averages for American servers were at the Download speed around 23 Mbit / s and in the Upload speed of around 2,7 Mbit / s. This means that you can safely stream films, download files and carry out everyday tasks on the Internet. Only the ping was significantly higher on American servers than on European servers.
During our test, we could not detect any disconnections, which is clear to us due to the small number of servers positively surprised hat.
Setup instructions - Avira Phantom VPN is so easy to set up
Step 1 - Open an account
You can either do the same with your Email address register or simply download the program for the free version. However, if you register and also want to use the free version, you will get 1 GB data volume made available.
Step 2 - Download Avira Phantom VPN
Download the software for your device and log in with your data.
Step 3 - Connect
After successful installation you can now decide on a server location and connect to it. The connection remains until you disconnect it again.
Avira Phantom VPN: streaming and file sharing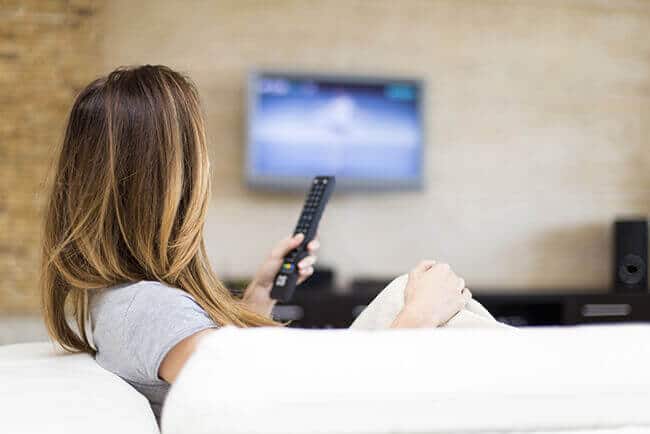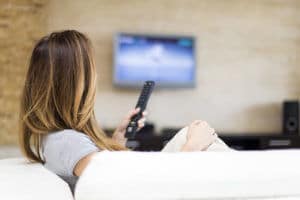 Avira Phantom VPN supports the most common streaming services such as Netflix, Hulu, Amazon Premium and even Sky. So if you want to watch titles from the USA from home, or want to watch German television programs in another country, this is possible with this VPN service.
However, Avira states that from time to time it can happen that a IP address of a VPN server is blacklisted by a streaming service. This means that as long as you have connected to this location and are using this blocked IP address, you will not be able to access the streaming service either. In this case, just select a different location in the same country and get a new IP address.
However, in our test we had this no problem and could films without buffering stream.
In terms of Torrents and File sharing we had no problems accessing various websites that are otherwise blocked by our ISP. This is also possible with Avira Phantom VPN.
Note: Avira Phantom VPN is not applicable in China.
Avira Phantom VPN: price
As already mentioned, Avira Phantom VPN has one Free and paid Variant. In the paid version, the prices are as follows:

If you are not satisfied with the VPN, there is one 30-day money-back guarantee. In addition, the paid version includes all features and unlimited data volume.
Avira Phantom VPN for free
In the free version you get without registration a monthly data volume of 500 Mbit. However, if you register with your email address, you will receive 1 GB. This pays off if you want to thoroughly test the VPN service before deciding on one of the packages. There is also a free version no kill switch function. So it is worthwhile to opt for the paid version here.
Payment options
Avira Phantom VPN can be paid with either major credit cards or PayPal. Unfortunately, payment with Bitcoin is not yet possible.
Customer Support
A big advantage of Avira customer support is that everything is on German is. Both the manufacturer's website, the tutorials and support pages are all in German. If you need help with Avira Phantom VPN, Avira already offers a very extensive knowledge database in which most of the basic questions are already answered.
Overall, Avira Phantom VPN offers adequate customer service, considering that Avira Phantom VPN is only part of the large product range. With over 500 million customers worldwide it can of course also happen that you have to wait a little longer for an answer. Customer support can be reached either by email or phone, but you have to register first. Avira could make its support more attractive here by having a Live chat offers, as one is used to with other providers. The processing times for inquiries are different at Avira and can vary between 24 to 48 hours take.
Conclusion and evaluation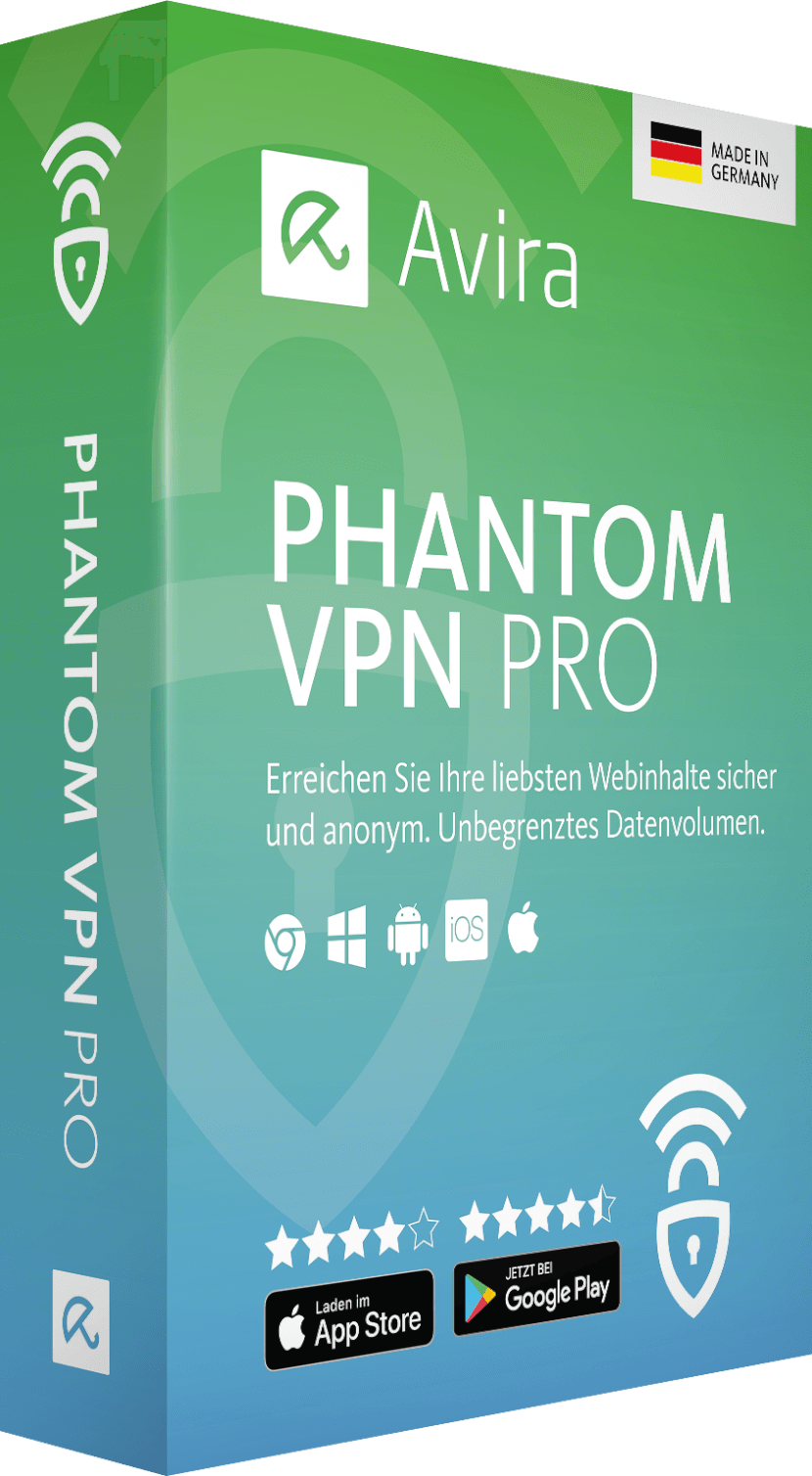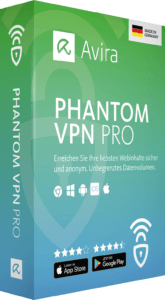 All in all, Avira got off to a good start with its VPN program. The speeds were surprisingly good despite the small number of servers and locations. We particularly like the simple user interface, the German support and the ability to use streaming services. Since Avira has only been involved in the VPN market for a short time, work is certainly still going on to improve the software. More servers in multiple locations, a better selection of protocols, support for routers, smart TVs and live chat for better customer support would be desirable. Even if all of our questions have been answered by email and Avira offers a good support website, it takes far too long to get an answer. But all in all a solid VPN provider that will definitely expand its service in the future.
Good VPN service for beginners
Avira Phantom VPN is still in its infancy in some respects, especially when it comes to the selection of servers and locations. With just around 36 servers, Avira cannot compete with other providers here. But we are sure that the network will expand in the future. However, if you need a cheap VPN service for everyday tasks and are not very knowledgeable about technology, Avira is in good hands.
PRO
Free version for testing
Easy to use
Very good for beginners
German customer support
Contra
Too few servers and locations
Too few protocols and supported systems
No extra features like split tunneling or double hop