The great web hosting comparison 2023 - Operating your own website is becoming more and more important, this has long been withheld from only large companies, but private individuals also have their own Internet presence. It doesn't matter whether the website is a homepage for your personal hobby such as photography or art or a small professional eCommerce shop. If you want to run your own website, you need a so-called server, which is unthinkable for most and far too expensive. The solution? Web hosting.
Content
No time? - The winners of our web hosting comparison are: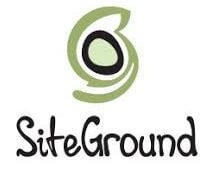 Trustworthy web hosting with very good customer service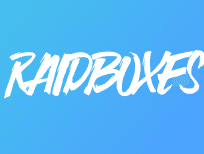 WordPress specialized web hosting from a German company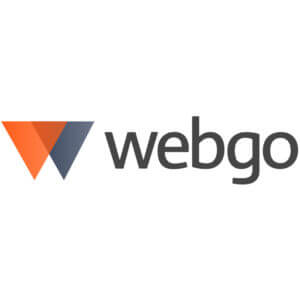 German data centers and fair prices with a large number of tariffs
What is web hosting?
Regardless of whether a private person or a company, web hosting is interesting for everyone who wants to set up and operate their own homepage. With the help of so-called homepage builders, websites can be created and designed very easily. There are no limits to your imagination. No matter if eCommerce, company presence or personal blog.
However, there is more to your own homepage than just creating content. The content must also be stored on a so-called server and be accessible to the public.
Web hosting explained
Websites on the Internet are operated from special computers called "servers". However, the operation of servers is far too expensive and labor-intensive for private individuals and small companies. So-called web hosting providers can help. These are companies that run hundreds or even thousands of servers from a central location to reduce their costs. They then rent these servers out to individuals and other businesses.


Put simply, web hosting provides the storage space you need to run your website. This storage space contains your pictures, texts and videos, which can be found on your website.
Who needs web hosting
Ultimately, every web hosting company who wants to operate a website for private or commercial purposes without operating a server themselves. It doesn't matter how extensive the website should be in the end. Nowadays there is an unmanageable number of web hosting providers who provide the optimal web hosting solution for every need. In other words, in the end it is only important to find the most suitable web hosting provider for you.
What types of web hosting are there?
Due to the different requirements that customers place on their web hosting providers, four different hosting models have developed over time, which are offered by most web hosting providers. All web hosting models have one thing in common: The servers are located in a data center of the host. The differences are speed, storage capacity and reliability.
Shared Hosting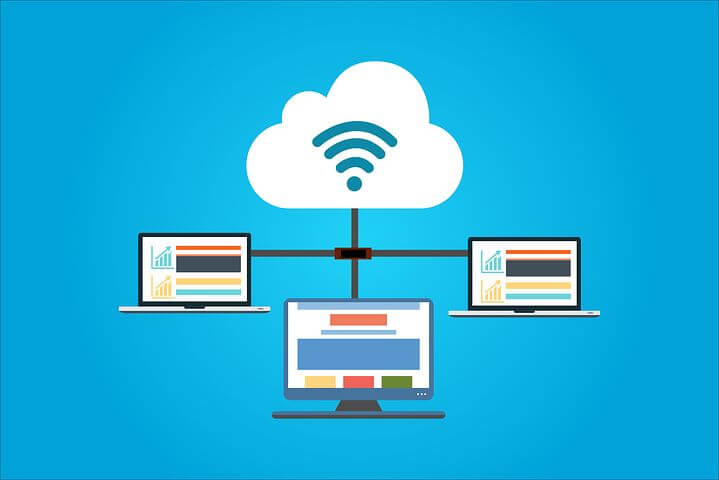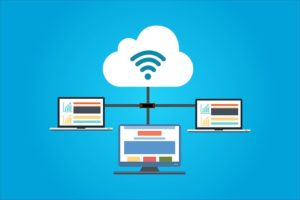 Shared hosting is the best model for beginners in web hosting comparison. Shared hosting is usually the cheapest variant of web hosting. Instead of having your own server for your homepage, you share the server for your website with other customers. In addition to the costs, you also share the performance and capacities of the server.
The main restrictions in shared hosting are that you do not have the option of so-called root access. This means that you do not have administration authorization on the server itself to change it and adjust it to your needs. Often this is done relatively well by the hosting providers themselves.
Shared hosting is aimed at all users who have little technical know-how and are looking for an inexpensive way to host their website. However, shared hosting is rather unsuitable for really heavily frequented websites as it can lead to performance losses if visitors from other customers load the server.
Virtual private server hosting (VPS)
With virtual private server hosting, you share a server with other customers, just like with shared hosting. This model is the modern variant of shared hosting. The specialty is that several virtual operating systems run in parallel on one server.
This gives you a dedicated area on the server that you don't have to share with other customers. You are responsible for this area. That means you get root access. At the same time, however, there is also greater responsibility, as you have to make updates and settings yourself. With virtual private server hosting, there is also another area on the server, which can be used flexibly by all customers, depending on the number of visitors.
This means that this web hosting variant is best suited for you if you have a certain technical know-how and want more control over the server and its settings. In addition, costs and performance are usually a little higher than with classic shared hosting.
Dedicated server hosting
This variant is aimed primarily at professionals. Dedicated server hosting means that you don't have to share the server with other customers. This gives you maximum freedom and flexibility in setting and designing the server. However, this also gives you sole responsibility for the software and security of the server.
Renting a dedicated server comes with a lot of responsibility and a big bill. It is therefore self-explanatory that dedicated server hosting is not worthwhile for small or medium-sized websites. Unless your website has a turnover of several thousand euros per month, we recommend another solution.
Cloud Hosting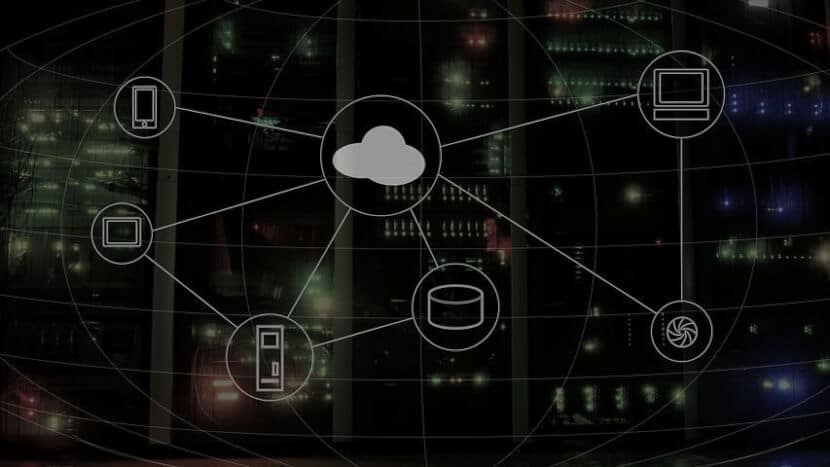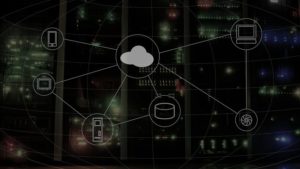 The most modern variant of web hosting. Cloud hosting has become more and more popular, especially in recent years. Your data and homepage are not located on a single physical server, but on several server systems connected in series. The advantage is that, in contrast to a single server, virtually unlimited resources are available. Loss of performance is therefore a much smaller problem with cloud hosting than with traditional hosting.
Another advantage is that cloud hosting is very scalable. If your website grows faster than expected, the performance of the servers automatically grows with it. The price model is based on your actual needs.
Cloud hosting is therefore a particularly interesting option for fast-growing and large website projects. The only disadvantages are that the data security of cloud hosting is currently still relatively questionable and you usually only have limited root access for personal configuration of the server.
The most important criteria in web hosting comparison
In addition to the selection of the web hosting model, web hosting providers also offer different tariff packages. There are some important criteria that you should consider when choosing the best offer.
Speed
Reliability
server location
Customer service
Sufficient hard drive space
Security and Updates
Data volume flat rate
Good value for money
Speed
There is probably no other factor that influences your Internet surfing experience more than speed. If you choose the wrong provider, your website may run very slowly. This is uncomfortable for the user and then leads to a poorer Google ranking. You should therefore make sure that the hosting provider of your choice uses SSD hard drives instead of HDDs. SSD hard drives have significantly faster access times than HDDs, which is reflected in the loading time and load stability of your website.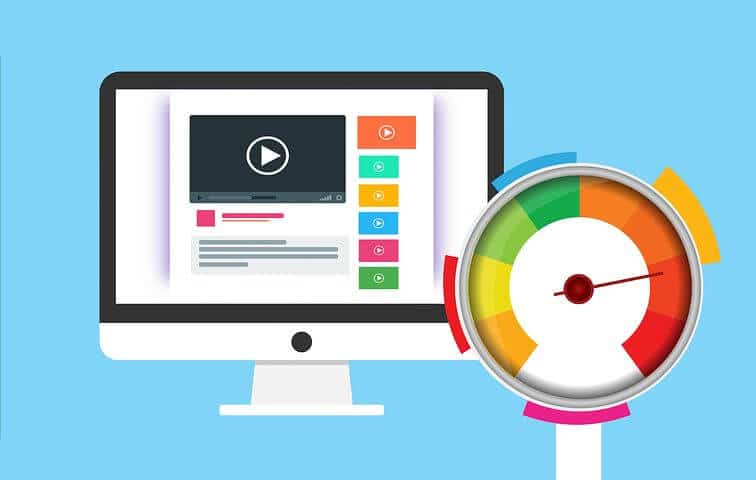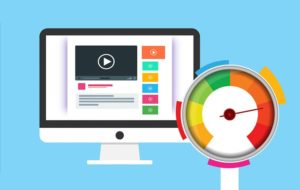 Reliability
The higher the availability, the better. The top priority for every hosting provider and therefore your website is reliability. This is reflected in web hosting in the so-called "high uptime". Your host should ensure at least 99.9 percent availability/uptime of the website. A downtime of 99% compared to 99.9 doesn't sound like a big difference at first. But keep in mind that calculated over a year, a downtime of 0.01% is approx. 53 minutes, while a downtime of 0.1% is already 8,5 hours.
server location
Server location is important for many reasons. At first it's over. For data protection reasons, it is safest if the servers are from your hosting provider in Germany. The server location has a major impact on the speed of your website. You should try to choose a location that is as close as possible to where your visitors are. This shortens the loading times and thus increases the speed of your website, which in turn has a positive effect on the Google ranking of your website.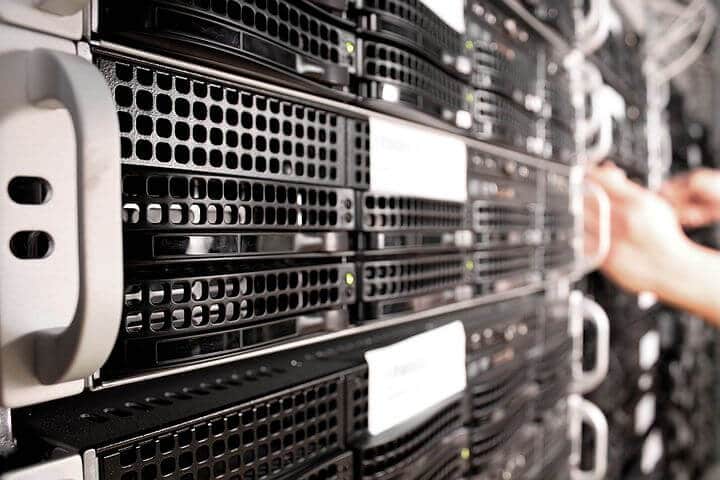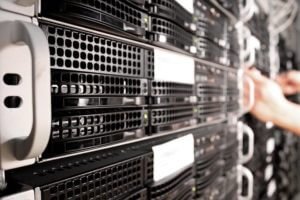 Customer service
Sooner or later problems or questions can always arise. Reliable, fast and competent support is therefore particularly important in web hosting. Make sure that different channels (live chat, e-mail and telephone) are offered and that they can be reached around the clock, 7 days a week, if possible. The response time of the support should also be relatively fast if possible so that you don't have to wait hours for an answer. If the worst-case scenario occurs and your website is offline, it can quickly cost you money. Good support can help you get your website back online quickly. .
Sufficient hard drive space
How much hard drive space you need depends on how big your website is and what exactly you plan to do with it. Are you a photographer and want to use WordPress to create an online portfolio? Then you need a lot of storage space for picture galaries. If, on the other hand, you are only planning to write a small blog, less hard drive space is likely to be sufficient. Still, pictures and videos can quickly cost a lot of storage space. It is therefore advisable to use at least 5GB of hard disk space.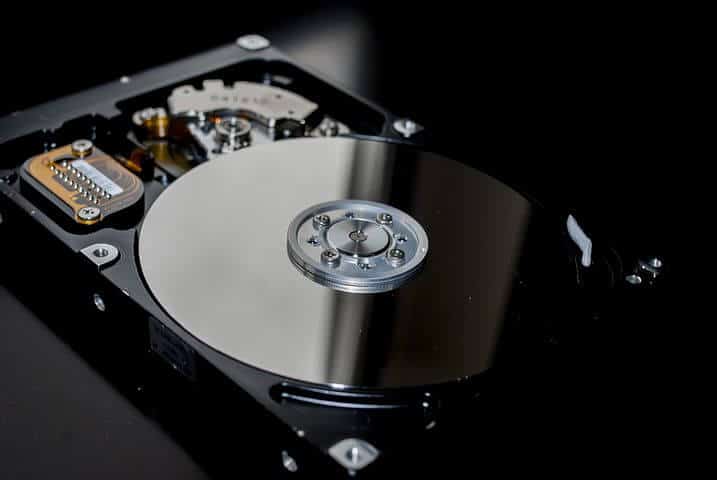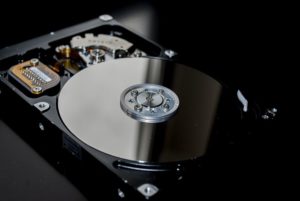 Security and Updates
In our web hosting comparison, we paid special attention to your security. Hackers and malware are increasingly targeting homepages. Therefore, Internet security is becoming more and more important. Make sure that your web host has a firewall and an integrated backup function. A free SSL certificate is also desirable.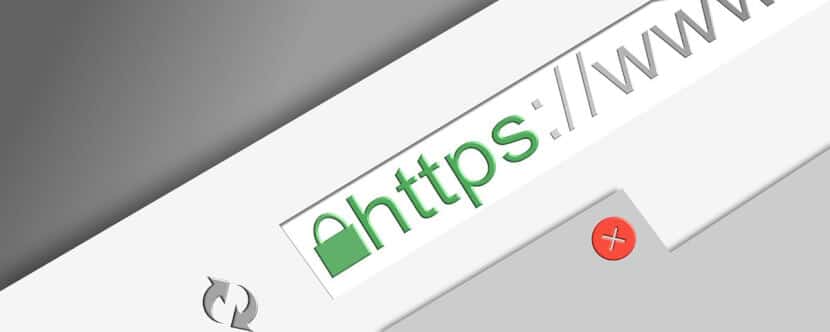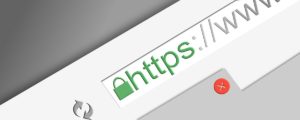 Data volume flat rate
The web hosting tariff you have chosen should, if possible, include a traffic flat rate. This means that there is no limit to the data transfer volume. If you don't have a traffic flat rate, more visitors to your website can quickly lead to higher costs.
Good value for money
The most important thing at the end. In the web hosting comparison you are ultimately looking for a provider and tariff that is optimally adapted to you. It doesn't matter how good the host is if it is not affordable. The price can vary widely between different providers and packages. Fortunately, most providers have useful comparison tools that you can use to compare each offer.
Web hosting comparison - the best providers at a glance
The following web hosting providers are, in our experience, the best providers at the moment. They meet the above criteria and offer a fair price-performance ratio.
1st place: Siteground web hosting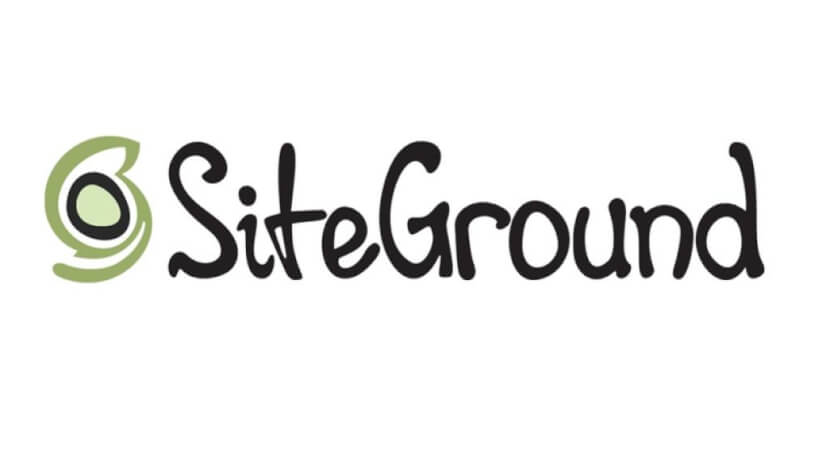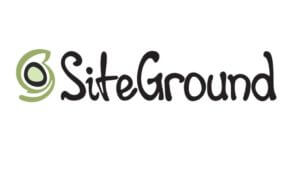 Another very trustworthy hosting provider is Siteground. We particularly like that Siteground is one of the few providers that allows you to change the server location from, for example, Europe to the USA. Siteground specializes in low-cost shared web hosting and offers servers with very good uptime, as well as an integrated SSL certificate for free.
Advantages of Siteground web hosting
✅ 99.8% uptime

✅ Very good and stable speeds
✅ Allows you to select the server location at a later date
✅ Free page transfer
✅ Free SSL
✅ Very good customer service
Disadvantages of Siteground web hosting
❌ The plans become significantly more expensive when they are renewed
❌ Little storage space
❌ Siteground is entirely in English
Conclusion: Siteground impresses with its very good customer service and subsequent server selection. Unfortunately, the price-performance ratio is not as good as the competition.
2nd place: Raidbox web hosting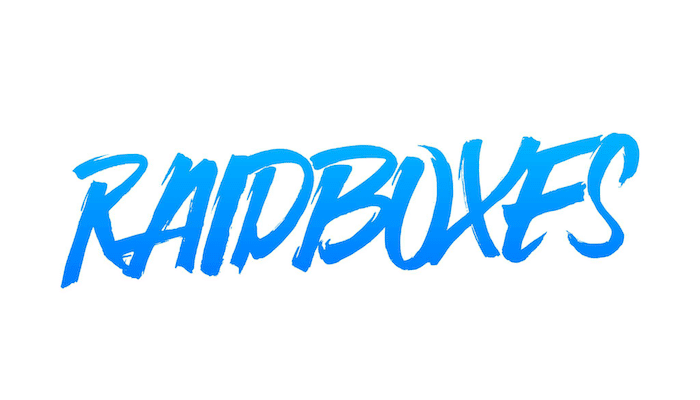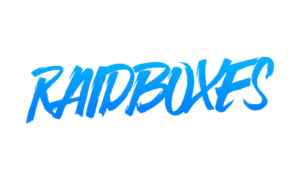 Raidbox is a German company that exclusively WordPress webhosting offers. Nevertheless, Raidbox should not be missing in our web hosting comparison. The company particularly convinces with very low prices for dedicated hosting. The Raidbox servers are called "boxes" and come pre-installed and configured with WordPress and only use SSD hard drives. Back-ups and updates are made regularly and automatically by Raidbox. We personally also like that Raidbox is a climate-positive host. For every website hosted through Raidbox, the company plants a tree.
Advantages of Raidbox web hosting
✅ The latest PHP 7.4 version

✅ Prefabricated WordPress installation
✅ Very secure thanks to daily back-ups and updates
✅ Fast and good customer service
✅ Can be canceled monthly
✅ Climate positive hosting
Disadvantages of Raidbox web hosting
❌ Domain not included
❌ Limited support availability
Conclusion: Raidbox offers modern WordPress web hosting with great extra features such as daily back-ups and server-side caching. Raidbox is an absolute recommendation for all users who want to use WordPress!
3rd place: Webgo web hosting


Webgo is another German web hosting provider. All data centers are in Germany, which has a very positive effect on the speed for German users. Webgo offers a particularly large selection: Four web hosting tariff packages are available, each of which offers root and managed vSever and root and managed dedicated server web hosting. The packages offer something for everyone. From the small starter package with 50GB web space and 256 MB RAM to the power package with an incredible 1000GB web space and 2048 MB RAM.
Benefits of Webgo web hosting
✅ German data centers

✅ Wide range of packages
✅ Good & fast, German support via live chat, telephone or e-mail
✅ Free for the first 6 months with a 30-day money-back guarantee

✅ Very good price-performance ratio
✅ SSD hard drives
Disadvantages of Webgo web hosting
❌ Limited customer service from 9 a.m. to 20 p.m.
❌ Complicated tariff selection
❌ 12 months minimum contract term
Conclusion: webgo is a very good web hosting provider with fair prices, especially for German customers. Unfortunately, webgo's greatest strength, the wide range of different tariffs, is also its greatest weakness. The wide range of tariffs is too complicated for many users.
HostEurope web hosting


Host Europe is a Cologne-based company that is part of GoDaddy. Unfortunately, Host Europe's servers are located outside of Germany, which is why the data protection standards are relatively difficult to assess. Four different tariffs are offered and there is a choice between shared web hosting, viral server hosting and dedicated managed server hosting.
Advantages of Host Europe web hosting
✅ Fast and competent support

✅ Very good performance
✅ Flexible conditions within the offered tariffs
✅ Traffic flat rate even in the smallest tariff
✅ Very affordable tariffs
Disadvantages of Host Europe web hosting
❌ User interface relatively confusing
❌ No one-click installation
❌ Questionable data protection guidelines by based in Ukraine
Conclusion: In our web hosting comparison, the very low tariffs from Host Europe are very tempting, especially for beginners. The flexible conditions within the tariffs are also particularly suitable for everyone who would like to try out web hosting, but are not yet sure where to go in the long term.
GoDaddy web hosting


GoDaddy web hosting offers an unbelievable 99.9% uptime with 14 locations worldwide and wins our web hosting comparison 2023. GoDaddy is best known as the world's largest domain registrar. But GoDaddy should not be underestimated in web hosting either. In particular, the long company experience, which can be traced back to 1997, ensures trust. In our web hosting comparison, we found GoDaddy to be reliable and competent with highly qualified employees. Convinced that all web hosting plans from GoDaddy offer unlimited bandwidth and even the cheapest web hosting plan provides 100GB of storage space, more than sufficient.
Benefits of GoDaddy web hosting
✅ 99.9% uptime guarantee

✅ Free 24/7 customer service with Live chat and telephone support
✅ Refunds for annual plans within 45 days of the date of purchase
✅ Unlimited bandwidth
✅ Innovative security technology
✅ Very good price-performance ratio
Cons of GoDaddy web hosting
❌ It makes it difficult to switch from GoDaddy to another provider
❌ Relatively long waiting times in live chat support
Conclusion: GoDaddy web hosting offers many extras in a convincing overall package. We like the price-performance ratio, but it could be too expensive for customers on a very tight budget.
Conclusion on our web hosting comparison
If you only plan to start a small, personal blog online, you'll need a different plan than a large online store with several thousand page views per day. It is important not to pay more than necessary. But there is also the risk of paying too little and ultimately being dissatisfied with the product. Web hosting sounds complicated at first, but it doesn't have to be. Our test winner Siteground allows you to choose a tariff that is optimally tailored to you and to start creating your website with a simple one-click installation.
Frequently asked questions about web hosting
Is Free Web Hosting Any Good?
There are many web hosting providers who advertise cheap or even free tariffs. Unfortunately, these tariffs often come with long downtimes, disruptive to harmful server software, advertising and numerous security deficiencies. In our web hosting comparison, no free provider could make it onto the podium. That is why we generally advise against free web hosting. Better to use the free test phases from premium providers. For example, Webgo offers the first 6 months completely free of charge.
What are the web hosting prices?
The cheapest tariffs start at around 2 euros a month. If you want to spend more money, you can of course always. Premium providers and dedicated servers can quickly cost several hundred euros a month. It is important that you choose the right package for you. For most websites, a good entry-level hosting offer of around 5 - 10 euros per month is sufficient.
Where can I find a domain for my website?
Most web hosting providers also offer the option of purchasing an inexpensive domain at the same time. If your provider doesn't do this, we recommend Siteground, the largest provider of domains worldwide.
Which web hosting is best for small websites?
If you only need web hosting for a small website, such as a blog, or if you are new to web hosting, so-called shared hosting providers are best for you. This means that you share the server and the costs with other customers. Speed ​​and accessibility are often not the best with shared hosting providers.
Do I need technical knowledge to use web hosting?
A little technical knowledge should be available to use a web hosting provider. For absolute laypeople, we recommend so-called homepage builders, which allow the creation of websites without technical knowledge or programming knowledge.
How can I earn money with my homepage?
There are a variety of ways to earn money with your own homepage. The most common sources of income are: affiliate marketing, banner advertising, and paid items.
When is web hosting right for me?
If you want to create your own homepage without having to manage your own server. It is best to have a basic technical knowledge. Most of the maintenance and updates are done by the web hosting provider.