Finding the best WordPress hosting provider can be frustrating; there are too many providers who all promise to be the best, most reliable and fastest. But who can keep this promise? We have taken a close look at the best WordPress hosting providers in 2020 and explain why it is so important to choose a good provider.
Content
WordPress webhosting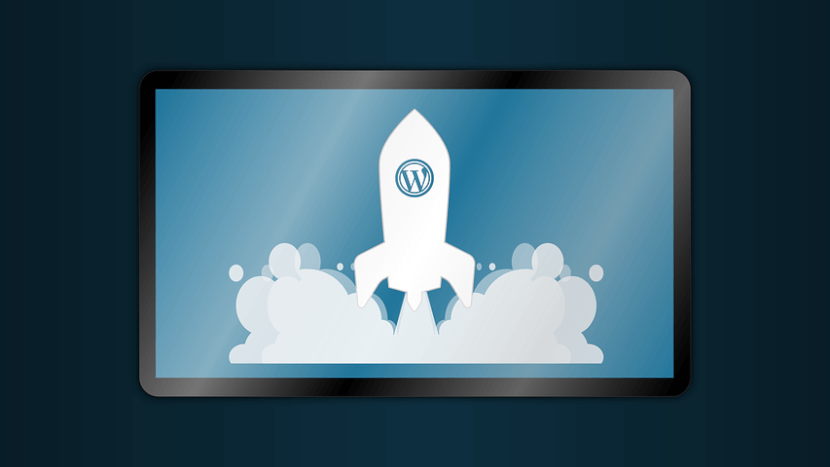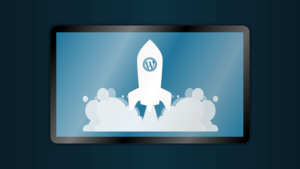 WordPress was founded in 2003 as a popular blogging platform called b2. The project has quickly evolved and grown. Over 68 million websites are now running using WordPress. But don't worry, WordPress is and will continue to be free and open source.
To host a Wordpres website you need a WordPress hosting provider. These providers and their servers have an impact on the loading time of your website and can thus ensure a better or worse Google ranking. Choosing a good provider can save you not only a lot of stress, but also a lot of money.
Web hosting explained
Understanding WordPress hosting requires some general web hosting knowledge first. Websites on the Internet are operated from special computers called "servers". Running servers can quickly become very expensive and labor intensive. Therefore, it is often not advisable for most companies and individuals to own their own servers. As a result, specialized companies have evolved to run hundreds or even thousands of servers from a central location to reduce costs. They then rent these servers out to individuals and other businesses.


WordPress hosting is very similar to regular web hosting. The only difference is that all servers must meet the minimum hardware and software requirements to run this hosting platform. Since the demand for WordPress hosting is very high, almost every reputable company offers WordPress hosting. By the way, if you are only looking for a web hosting provider but do not necessarily want to work with WordPress, we have it here created an overview for you.
Criteria for choosing the best WordPress hosting provider
You should make sure that your WordPress website is running as quickly and without errors as possible. There are a few criteria that a good WordPress hosting provider should meet.
Speed
Reliability
server location
Customer service
Ease of use
Sufficient hard drive space
PHP 7.X
SSL Certificate
Managed WordPress Hosting
Scalability
Good value for money
Speed
There is probably no other factor that influences your Internet surfing experience more than speed. If you choose the wrong provider, your website may run very slowly. This is uncomfortable for the user and then leads to a poorer Google ranking. You should therefore make sure that the hosting provider of your choice uses SSD hard drives instead of HDDs. SSD hard drives have significantly faster access times than HDDs, which is reflected in the loading time and load stability of your website.
Reliability
The top priority for every hosting provider and therefore your website is of course reliability. In web hosting, this means a so-called "high uptime". Your host should ensure at least 99.9 percent availability/uptime of the website. If you want to make money from your website, every second that it is unavailable costs you money. It doesn't matter how fast your website is if it's offline several days a week. This deters customers and lowers your Google ranking.
server location
Server location is important for many reasons. At first it's over. For data protection reasons, it is safest if the servers of your hosting provider are in Germany. Furthermore, server location can have a big impact on the speed of your website. You should try to choose a location that is as close as possible to where your visitors are. This shortens the loading times and thus increases the speed of your website.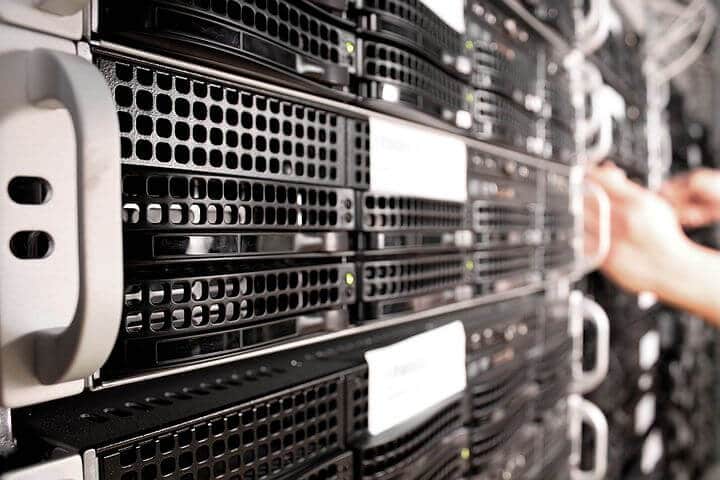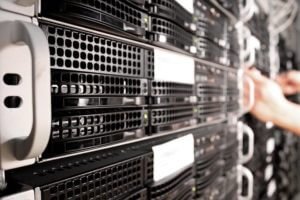 Customer service
Sooner or later problems or questions can always arise. A good WordPress host should offer competent support and, if possible, be available through various channels around the clock, 7 days a week. Not only that, it is also important not to wait hours for an answer, but rather that the response time of the support is, if possible, within a few minutes. If the worst-case scenario occurs and your website is offline, it can quickly cost you money and your Google ranking. Good support can help you get your website back online quickly. If possible, make sure that support is available via phone and live chat, in our experience this is the best way to get support quickly.
Ease of use
WordPress web hosting can get very complicated very quickly. You should make sure that your WordPress web hosting provider offers a good and user-friendly interface. It should be a simple process to manage applications on your website from a central control panel.
Sufficient hard drive space
How much hard drive space you need depends on how big your website is and what you plan to do with it. Are you a photographer and want to use WordPress to create an online portfolio? Then you need a lot of storage space for picture galaries. If, on the other hand, you are only planning to write a small blog, less hard drive space is likely to be sufficient. Still, images, videos and WordPress plugins can cost a lot of storage space. It is advisable to use at least 5GB of hard disk space.
If you also want to use your web space as an e-mail inbox, you should have at least 10GB available.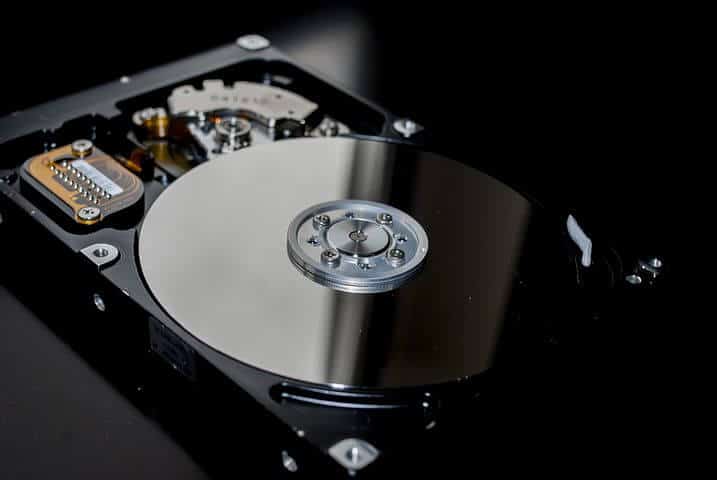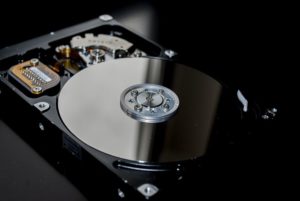 PHP 7.X
It is important that your WordPress web hosting provider supports the latest PHP version. This often has a strong impact on the reliability and speed with which WordPress runs. WordPress with PHP 5.6 creates around 97 requests per second. WordPress with PHP 7.4, on the other hand, has over 313 requests per second. That's three times as fast! So make sure that your host offers a PHP version of at least 7.0.
SSL Certificate
In 2020 it is now mandatory for every website to have an SSL certificate. This is important for data protection reasons, but also because browsers such as Chrome or Firefox brand websites without an SSL certificate as not secure. In addition, with an SSL certificate you will achieve a better Google ranking and your website will benefit from HTTP / 2 and thus better loading times. Some web host providers provide SSL certificates for free, others charge extra for them.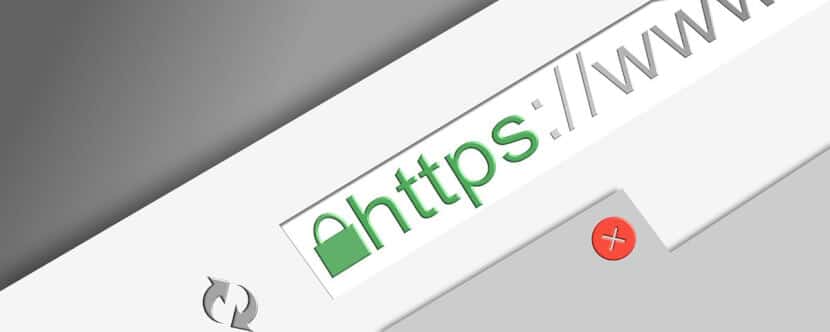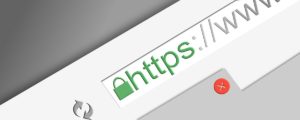 Managed WordPress Hosting
Managed WordPress hosting is becoming increasingly popular. This is a kind of "carefree package" from the web hosting provider. The hosting providers take care of the installation, configuration and maintenance of your WordPress installation. What exactly this carefree package includes differs from provider to provider. Some really good benefits include:
Pre-installed WordPress
Automatic updates
Automatic backups
Loading time optimization
Protection against hackers and spam
Support with any WordPress problems
Of course, this carefree package also has its price. For those who prefer to spend a little more money and worry less about the technology, managed WordPress hosting should be an important criterion when choosing the right hosting provider.
Scalability
We have already mentioned the importance of choosing the package that best suits you. But what if you start a small blog and it suddenly becomes very successful. If you think that your website could grow quickly, you should make sure that your hosting provider offers you the space and that you are able to flexibly change your package later. With many hosting providers you have to enter into long-term contracts, so it is important to think about whether your provider offers you the opportunity to change your package within this contract.
Good value for money
The most important at the end. It doesn't matter how good a WordPress host is and how perfectly it is tailored to you, it must be affordable. The price can vary widely between different platforms and packages. Most providers have useful comparison tools that you can use to compare each offer. Most users often make the mistake of choosing the premium packages when the cheaper ones are often sufficient for blogs and smaller websites.
The best WordPress web hosting providers in comparison
The following WordPress web hosting providers are, in our experience, the best providers at the moment. They meet the criteria mentioned above and are suitable for every type of user.
1st place: Kinsta WordPress web hosting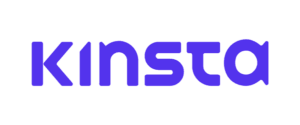 Kinsta is a relatively new provider of WordPress hosting from 2013. Kinsta is trying to completely redesign the WordPress web hosting market. Kinsta's cheapest plan starts at $ 30 per month, which is significantly more expensive than other premium providers. In return, you get an all-round carefree package in which Kinsta not only takes care of the administration of your WordPress website, but also hosts it in an environment that is specially optimized for your website. Caching is completely taken care of by Kinsta, which enables particularly fast loading times.
Benefits of Kinsta WordPress web hosting
✅ Reliable and extremely fast servers

✅ Selection from over 20 server locations worldwide
✅ Free hosting migration
✅ Very easy to use
✅ Automatic updates and backups
✅ SSD storage
✅ Free SSL certificate
✅ State of the art dashboard
✅ Very fast, server-side caching
Cons of Kinsta WordPress web hosting
❌ No email hosting
❌ No package for multiple WordPress sites with low traffic
❌ Relatively expensive
Conclusion: Kinsta is the most expensive provider we tested, but it promises carefree and technically simple WordPress hosting on extremely fast servers. Kinsta's offer is primarily aimed at very demanding and large customers.
2nd place: Siteground WordPress web hosting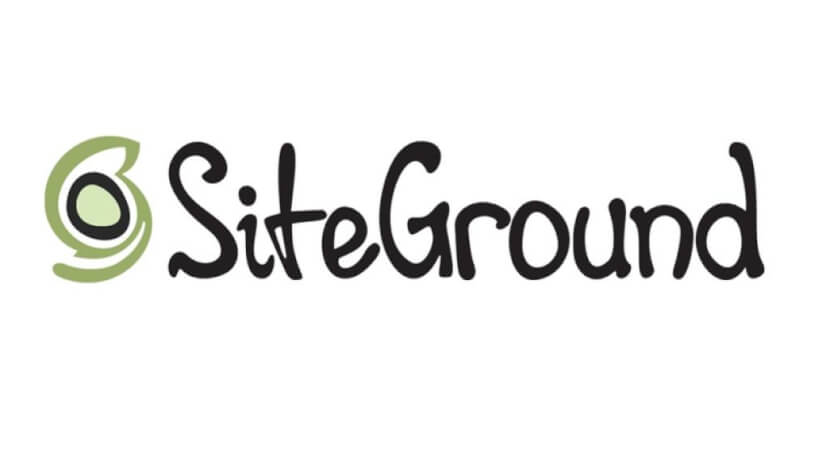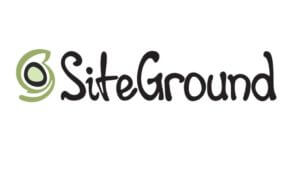 Another popular and well-known WordPress hosting provider is Siteground. Siteground is recommended by the WordPress.org community and has grown into a large network of over 2004 domain names since 800.000. We particularly like that Siteground is one of the few providers that allow you to change the server location from, for example, Europe to the USA.This can be very useful if the users of your website come from regions other than expected. Furthermore, Sitegroud offers very good uptime and customer support via live chat and telephone.
Advantages of Siteground WordPress web hosting
✅ 99.8% uptime

✅ Very good and stable speeds
✅ Especially optimized for WordPress
✅ Free page transfer
✅ Official recommendation of the WordPress community
✅ Free SSL
✅ 24/7 support
Disadvantages of Siteground WordPress web hosting
❌ The plans become significantly more expensive when they are renewed
❌ No domain included
❌ Dashboard a little confusing
❌ Siteground is entirely in English
Conclusion: Siteground is not recommended by the WordPress community for nothing. Hardly any other web hosting provider specializes in WordPress as much as Siteground.
3rd place: Raidbox WordPress web hosting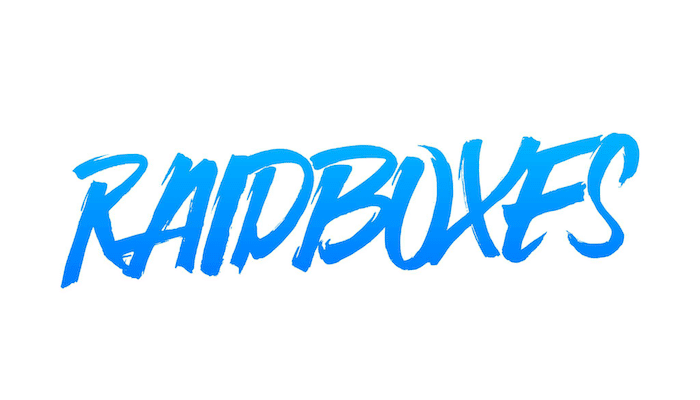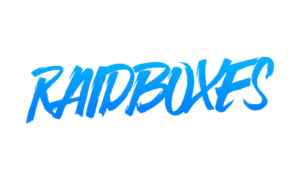 Raidbox is another provider that is available in German and specializes in WordPress. The Raidbox servers are called "boxes" and come pre-installed and configured with WordPress. Furthermore, Raidbox creates backups automatically and regularly, so your website is safe. We also like the fact that Raidbox only uses SSD hard drives, which guarantees that your website loads quickly.
Advantages of Raidbox WordPress web hosting
✅ The latest PHP 7.4 version

✅ Prefabricated WordPress installation
✅ Daily back-ups
✅ Very easy to use
✅ Free SSL Certificate
✅ Very fast and good customer service
✅ Can be canceled monthly
✅ Free domain included
✅ Very fast, server-side caching
Disadvantages of Raidbox WordPress web hosting
❌ Domain not included
❌ E-mail inbox costs extra
❌ wp-config.php and other WordPress system files cannot be edited
Conclusion: Raidbox offers you simplified WordPress web hosting with great features such as daily back-ups and server-side caching. If you don't want to deal with the technology behind WordPress web hosting, Raidbox offers a great carefree package.
Webgo WordPress web hosting


Webgo is the best German provider of WordPress web hosting that we tested. The data centers are in Germany, which has a very positive effect on the speed for German users. Webgo offers fair prices, modern packages including PHP 7.3 and HTT / 2 as well as very good German customer service.
Benefits of Webgo WordPress web hosting
✅ Good uptime

✅ Good price-performance ratio
✅ Good & fast support via live chat, phone or email
✅ Fast loading times for customers in Germany
✅ Free for the first 6 months
✅ User-friendly thanks to 1-click installation
✅ Your own e-mail accounts at no extra cost
✅ Free domain included
✅ SSD hard drives
Disadvantages of Webgo WordPress web hosting
❌ User interface unnecessarily complicated and outdated
❌ Complicated tariff selection
❌ Support not available 24/7
Conclusion: webgo is one of the best WordPress web hosting providers with fair prices and good uptime, especially for Germany. A slightly more modern interface and no 24/7 support bother us a little.
GoDaddy WordPress web hosting


GoDaddy is best known as the world's largest domain registrar. But GoDaddy is also one of the largest international providers in web hosting. The long company experience, which can be traced back to 1997, ensures trust. GoDaddy is seen as reliable and competent with highly qualified employees. The ease of use of GoDaddy is impressive. Instead of a regular cPanel, GoDaddy has a WordPress dashboard that allows you to control most of the functions within WordPress with just one click.
Benefits of GoDaddy WordPress web hosting
✅ 99.9% uptime guarantee

✅ Free 24/7 support
✅ Live chat and telephone support have very short waiting times
✅ Basic plan includes 25GB of storage
✅ Refunds for annual plans within 45 days of the date of purchase
✅ Unlimited bandwidth
✅ Very good price-performance ratio
✅ Very simple and easy to use
Cons of GoDaddy WordPress web hosting
❌ It makes it difficult to switch from GoDaddy to another provider
❌ No free SSL certificate in the basic plan
❌ Tried to sell lots of extras
Conclusion: GoDaddy is a giant among web hosting providers and rightly so. GoDaddy WordPress web hosting is absolutely convincing due to its price-performance ratio and the high uptime.
Which hosting provider is right for me?
Someone who just wants to put a personal blog online needs a different plan than a large online shop with more than 9.000 page views per day. It is not advisable to pay more than necessary. Or worse, paying too little and ending up unhappy with the product. There are numerous WordPress web hosting providers and they all offer a wide variety of packages. Although we can filter out the generally best hosting provider in our comparison, our first place is not best suited for every user. That is why we have put together a small extra overview for you.
Web hosting for beginners and small websites
Small business web hosting is arguably the most common type of web hosting. Do you want to start a small blog and do not expect more than 1000 page views per day? Then so-called shared hosting from Raidbox is recommended. When it comes to hosting plans for small businesses, it is particularly important that all of the criteria from our overview are included without making them too expensive. Money can be saved, for example, by using less hard drive space for these plans. If you plan to grow over time, make sure that your plan gives you that scalability.
Web hosting for medium-sized websites
Should it be a little bigger? Your website is considered medium if you have over 1000 page views per day. For medium-sized websites, we recommend a provider that offers you a little more freedom in designing your server. In addition, it is important for medium-sized websites that you make sure that the hosting servers are able to deal with so-called "spikes". For medium-sized websites, you often also need more hard disk space, at least 25GB is advisable. From 1000 users per day you should also make sure that the hosting provider uses SSD hard drives and no HDDs. We recommend our test winner - GoDaddy.
Web hosting for large websites and online shops
Would you like to run a successful blog or online shop that is visited by more than 5000 users a day? Then make sure you have enough hard drive space and that SSD hard drives are used. Large websites with more than 5000 users per day are also often a main income, so it is all the more important that your web hosting provider has a very good uptime. There are two options for large websites: If you are familiar with technology and want absolute freedom over your server, we recommend one of the premium packages from GoDaddy.
On the other hand, do you want to give up some responsibility, are you willing to pay more and expect the absolute best performance? Then a so-called managed server could be the right thing for you. One example of a managed server provider is Kinsta.
Common questions about WordPress web hosting
Is Free WordPress Hosting Good?
No. We have reviewed numerous free WordPress hosts and none made it into our comparison. Long downtimes, disruptive to harmful server software, advertising and numerous security deficiencies. So you can see that you are not doing yourself any good with free WordPress hosting providers. Better to use the free test phases from premium providers. For example, Webgo offers the first 6 months completely free of charge.
What are the prices for WordPress web hosting?
The cheapest providers start at less than 2 euros a month. If you want to spend more money, you can of course always. Premium providers sometimes charge upwards of 50 euros per month. It is important that you choose the right package for you, for most of them a good entry-level hosting offer of around 5 - 8 euros per month is sufficient.
Where can I find a domain for my website?
Almost every web hosting provider also offers an inexpensive domain, sometimes completely free of charge. If your provider doesn't, we recommend Kinsta, the world's largest provider of domains.
Is WordPress also available in German?
Yes! You can find WordPress in several languages, including German. Just take a look at the WordPress homepage!
What is the benefit of WordPress hosting?
Wordpress makes special demands on a web host. A new PHP version and a fast database are required.
Which WordPress hosting is best for small websites?
If you only need WordPress for a small blog or are new to web hosting, so-called shared hosting providers are best for you. This means that you share the server and the costs with other customers. Speed ​​and accessibility are often not the best with shared hosting providers. If you want to earn money with your website, we advise you to go for slightly more expensive premium providers with better uptime.
American vs German WordPress hosts
We advise against US hosts who do not offer servers in Europe. The providers we tested provide servers worldwide and therefore do not offer any disadvantage compared to German hosts as long as you speak good English.